Friday, 19th October, 2018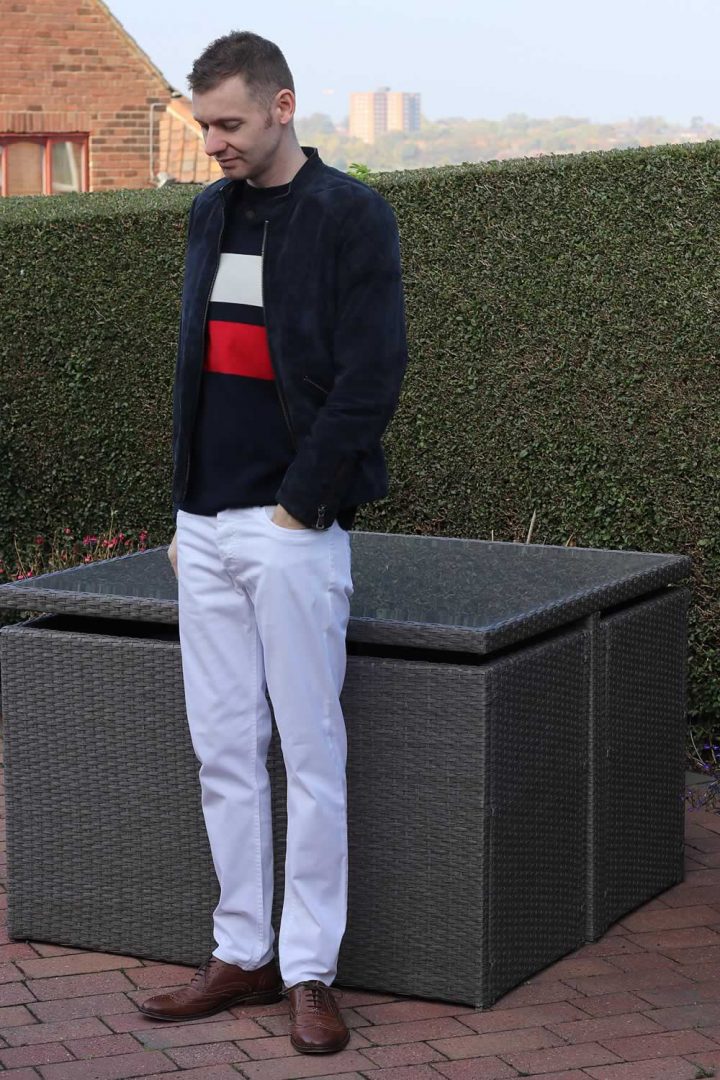 If you're a regular reader, then you'll know that I love my white jeans. They're usually a great item to wear in the Summer, since they're light, and something different for that season. But what about Autumn and Winter? Can you wear white jeans in Autumn and Winter? The answer is yes you can!
As you can see from above, I have paired my white jeans up with a navy sweatshirt with red and white block pattern, along with my navy suede jacket and to finish off the look, my brogues from Kurt Geiger.
There's plenty of other outfits which you can create with white denim, so let's get into why you should definitely consider white jeans for Autumn and Winter when it comes to combining your clothes to make your outfit.