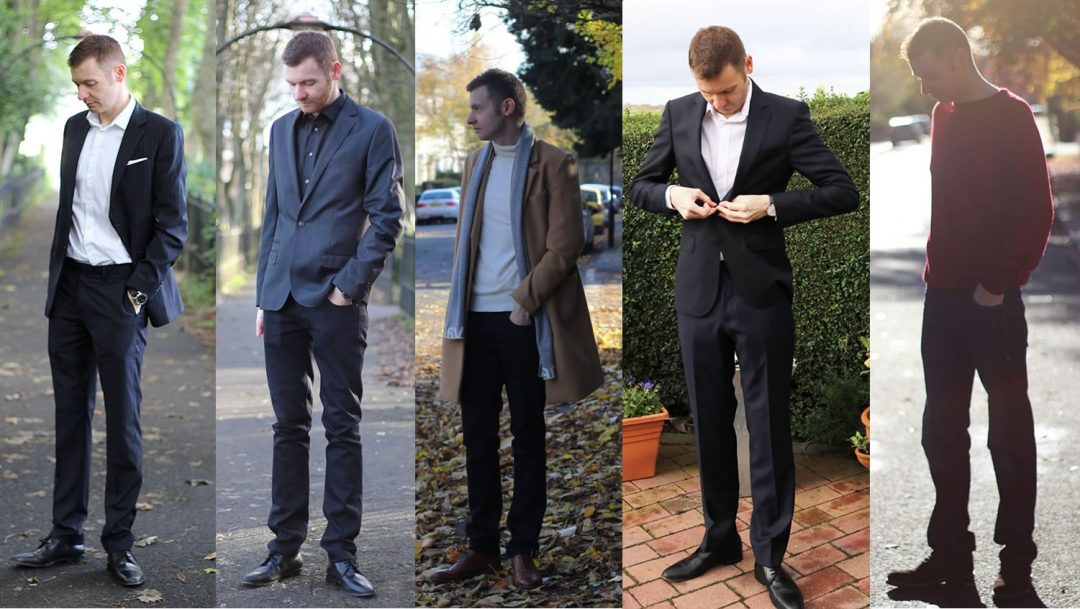 If dressing in your 20's is all about discovering your own personality and style, your 30's is about refining that. You should now know what works for you, and what you want your clothes to say about you.
It can be an odd time. You should have more income than ever before to spend on clothing, but then there's real life expenses such as rent, mortgages, kids and other general expenses which tend to mount up.
The good news is that you should already have a pretty stacked wardrobe, and even if you don't, you should be buying less, as you'll be done with experimenting. More on that later.
You're now no longer that young 20-something lad any more, but you're far from your 40s and still feel quite youthful, so what do you wear?
First of all, there's a couple of things you need to think about when considering your wardrobe for your thirties.
Buy Quality, Not Quantity – Investing In Your Clothing
The time for experimenting with a huge number of different items should be over. You know what style you like, and what you want, so it's time to invest in that style.
We've all been there when we think we need a certain piece of clothing; It could be a particular colour jumper, pair of chinos or jacket. So what do we all do?
We buy cheap, often and the piece usually only gets worn a handful of times.
These are just filler items for your wardrobe to give you options in your 20s.
Now is the time to invest in better quality menswear which is going to last you a long time. It will cost more, but because you're likely to have less clothing, you'll end up wearing it more.
You'll be looking after it and most of all enjoying it.
Building a more sustainable wardrobe is always a good idea, it will leave you clutter free and make it a lot easier when it comes to picking out what to wear.
Staple & Investment Pieces Are Your Wardrobe Backbone
You don't need to have a boring outfit every day, but buying staple and investment pieces should now be the backbone of your wardrobe. What are these?
A selection of quality plain T Shirts, jumpers and dark denim are just a few examples which can work with everything else in your wardrobe.
There's plenty more listed below.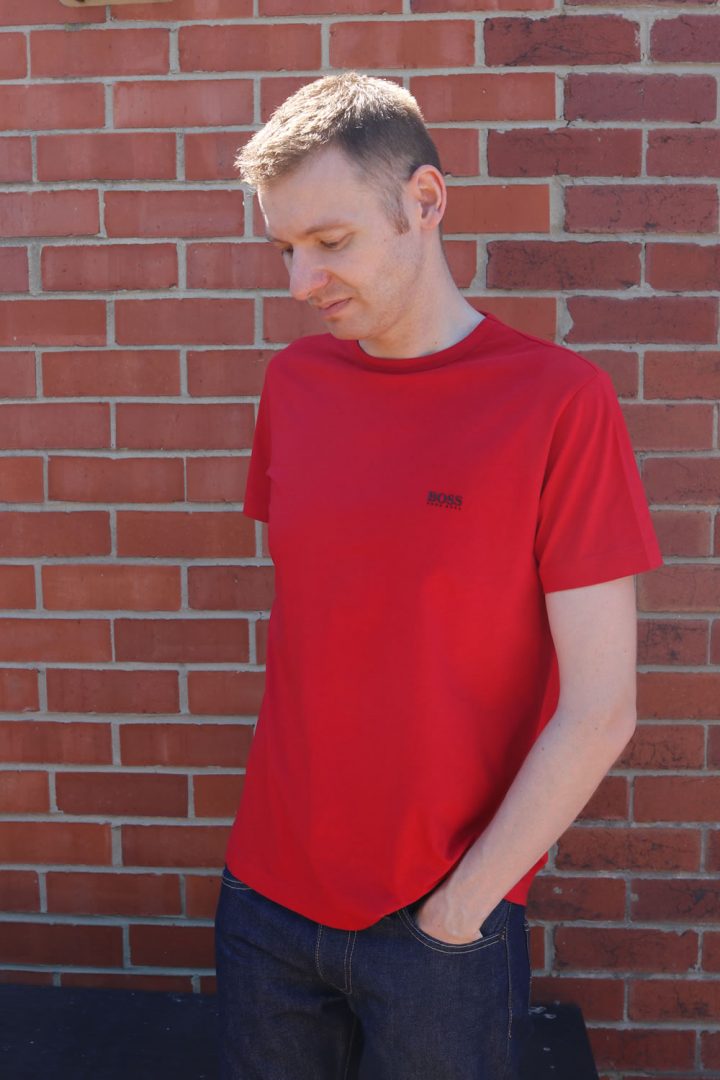 Want A Change? Add Colour To Your Basic Staple Pieces
Building that perfect wardrobe doesn't have to be repetitive, and if you have the funds and want to mix things up, you can add colour to your staple pieces.
Items such as T-shirts, sweatshirts and knitwear come and go, and you can stay in fashion and on trend by combining one of those timeless items of clothing with a seasonal colour.
Minimalist and uniform staple colours aren't for everyone, so you could change things up with a pastel colour sweatshirt, or bold colour T-shirt to give your look more individuality.
Know Your Brands
Now you've had time to experiment with your clothing, you should have bought different brands, and know what works for you. You'll have some you like and some you don't, for varying reasons.
Some brands will just fit you better, which is the most important thing. Others will have that quality which you just love.
You should know these by now, and it's a good idea to spend your money on these brands, rather than trying something new and unknown to you.
You'll see here on the blog I write about the same brands quite a lot. Over the years I've bought a lot of brands, but I know the ones that I really like and are worth investing in for my personal style.
If you're unsure of brands, you can always do research such as reading my blog and other publications, or trust the reputation of brands which have a long track record.
There's plenty of high street menswear brands I feature quite a bit. There's also higher end brands, and department stores which are always a good option if you're not too familiar with labels.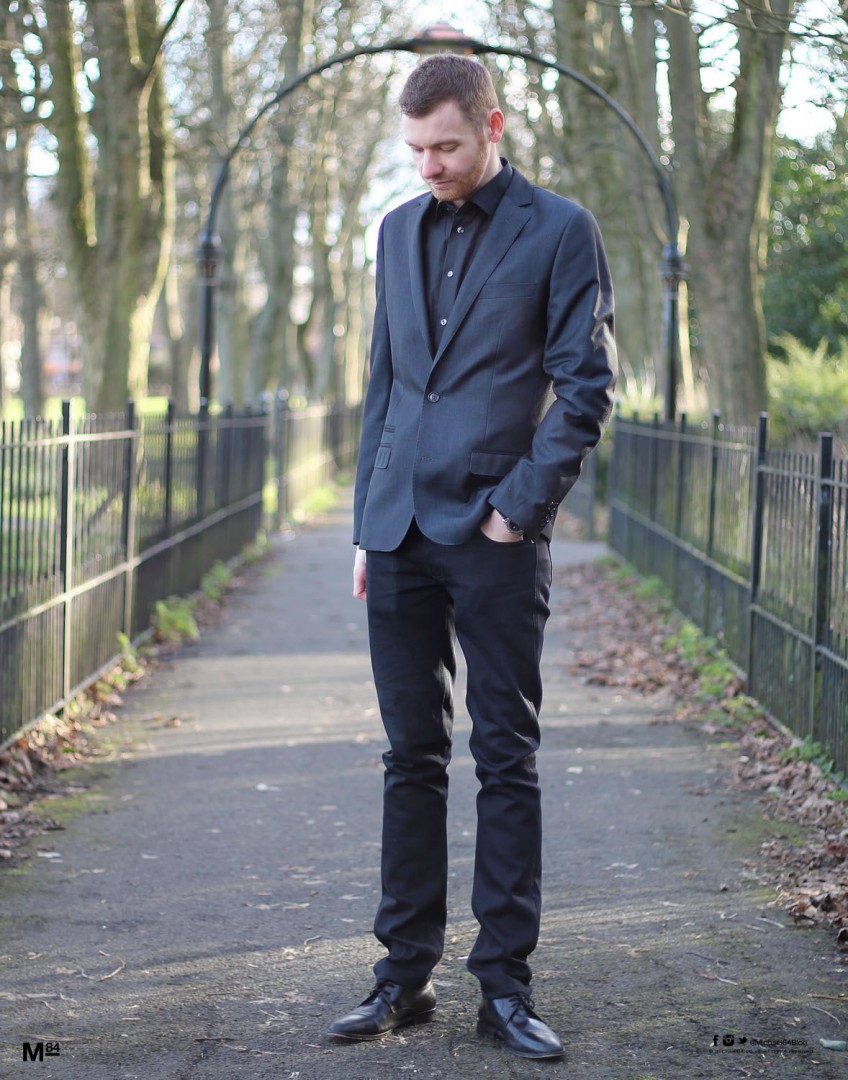 Casual, Formal And Smart Casual
It was probably quite easy to distinguish your casual clothing to your formal back in your 20s.
You had your going out clothing and smart clothing you'd wear to specific occasions or for specific reasons, then then your casual wear, which was everything else.
Smart casual plays a massive role in your 30s, and should be your go to style type. You'll be wearing smarter clothing, but wearing them on a casual basis.
It could be going around town, spending time on your days off or to a casual event, you'll now want to look the part.
Before a smart blazer may have just been worn on occasions where you need to dress up, but by now, it should be part of your wardrobe when you want a smarter edge without wearing a suit.
Your casual wear will probably get less wears, and be utilised for going to the gym, relaxing at home or other times where you can dress-down.
Casual wear should be worn strictly on super relaxed occasions, smart casual is for every day.
Smart and formal wear should be worn at events where it dictates to dress up. Think a suit for a wedding, christenings and other formal events. You're likely to go to more of these as you get older.
The Fit Is Key
As always, the fit is key, and more so when you're in your 30s. You've had the times of the wide jean trends, the skinny jean trends and those oversized tees, now it's time to ensure you're wearing well fitted clothing.
As a general rule you should always get the fit right, but in your younger years being on trend can sometimes trump that. But you're in your thirties now, so get the best fit for your body.
Wardrobe Essentials For Men In Their 30's
With all of that said, here's the essentials you should have in your wardrobe in your 30's.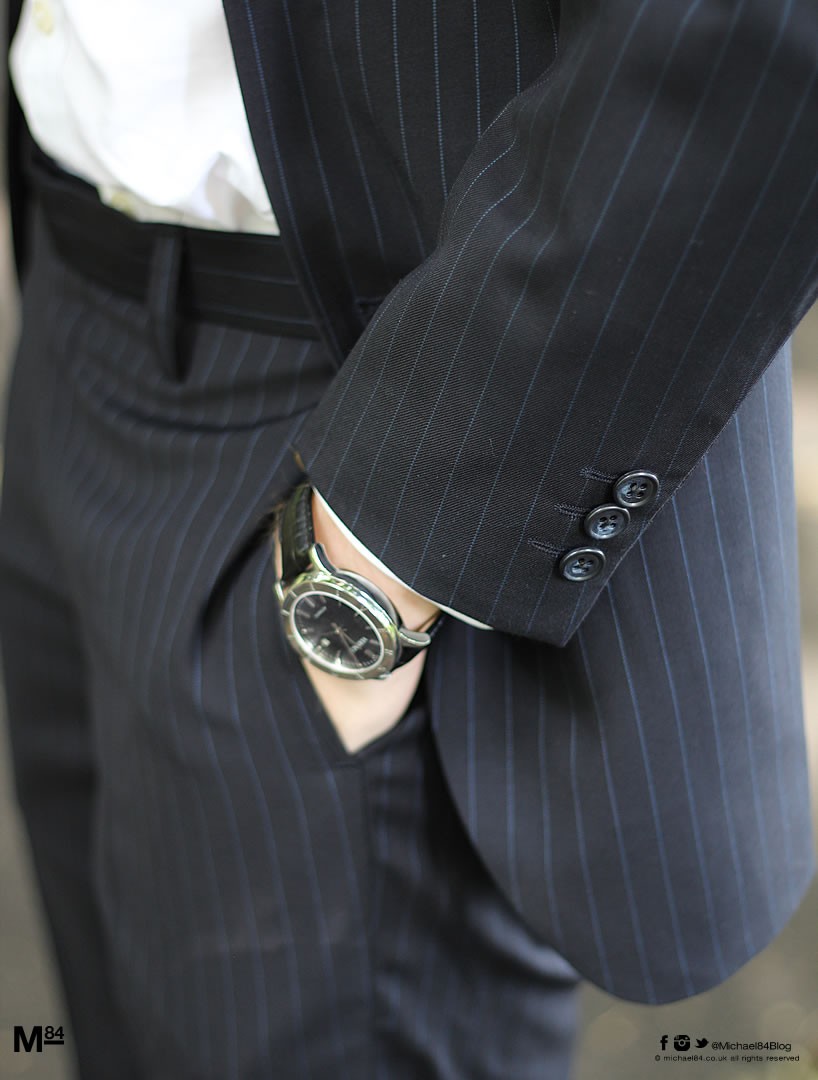 A Proper Watch
Wearing a watch in your 20's you should have been thinking about what the piece looks like. Fashion and minimalist watches are cool, but when you get older, you should be thinking more about the heritage – It's time to get serious about watches.
Serious doesn't necessarily mean expensive. You should be spending 3 figures, and if you can, 4 or more. Not everyone will be able to stretch to that though, and it's OK.
You should get to know the real watchmakers from the fashion brands, you don't need to be investing in a Rolex on finance if you can't afford it.
Watch makers such as Maurice Lacroix, Junghans, Raymond Weil and Tissot are all good brands with heritage, and start at a reasonable price.


A Good Pair Of Shoes
Now is the time to get your first pair of good shoes, from a proper shoemaker. While you can get some shoes which will last a few years from a fashion brand, there's something to be said about the high end shoes which you can really invest in.
Pick out a style which is timeless, and they'll last you for a very long time. I myself recently invested in a pair of Loake 1880 shoes and could not be happier.
Key things to look for are the leather and type, construction and where the shoes were made. Made In England or Italy are good characteristics and synonymous for quality, whereas those made in the far east are not well known for their quality footwear.
More Suits
After getting your first suit, you'll want more to beef up your wardrobe, and expand your colour palette.
If you've already got the navy then get a charcoal, or vice-versa, and it could also be worth getting a black suit too.
From there you could opt for something lighter such as other shades of blue or grey, or perhaps go for something of a different colour, or patterns. The fit is of course the most important thing, and then you want to think of the fabric.
As this whole guide suggests, go for quality over quantity, so make sure they're of good fit and the fabric is good, rather than ill-fitting polyester suits.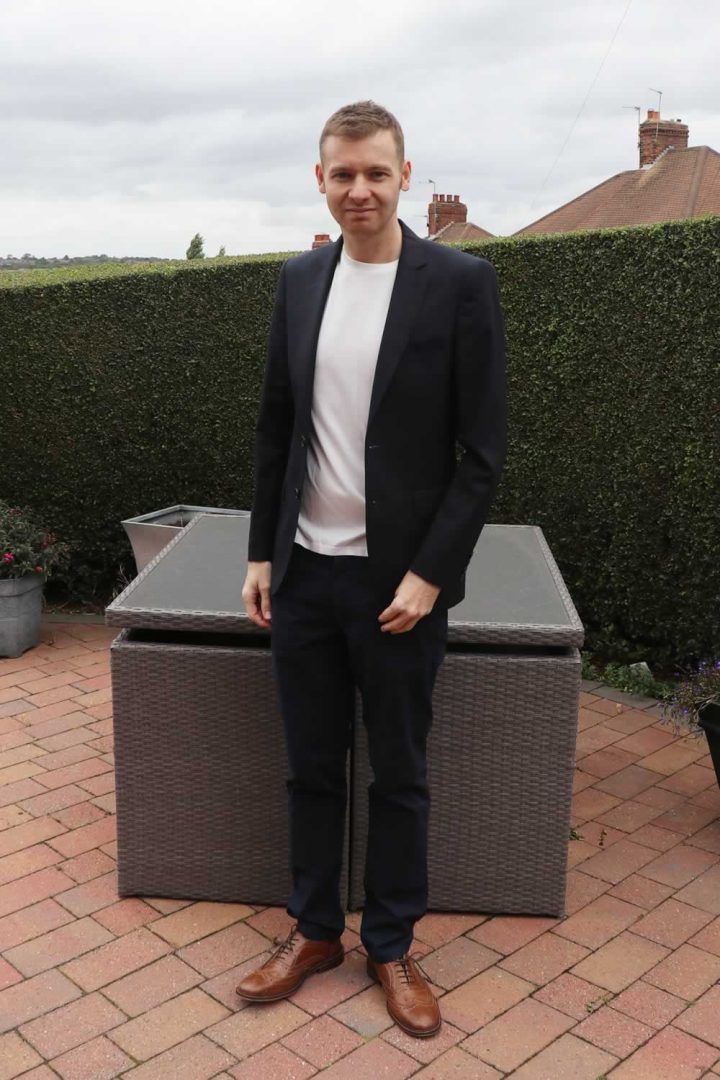 Smart Blazer
Coming off the back of suits is the blazer. If you're not much of a suit guy, you can invest in a blazer instead. Wearing a blazer with a T-shirt is a way to dress it up, turning a casual piece into a smart casual outfit.
If you do have suits, you can of course split them up and wear the jacket with other pieces such as jeans, chinos or the trousers from other suits.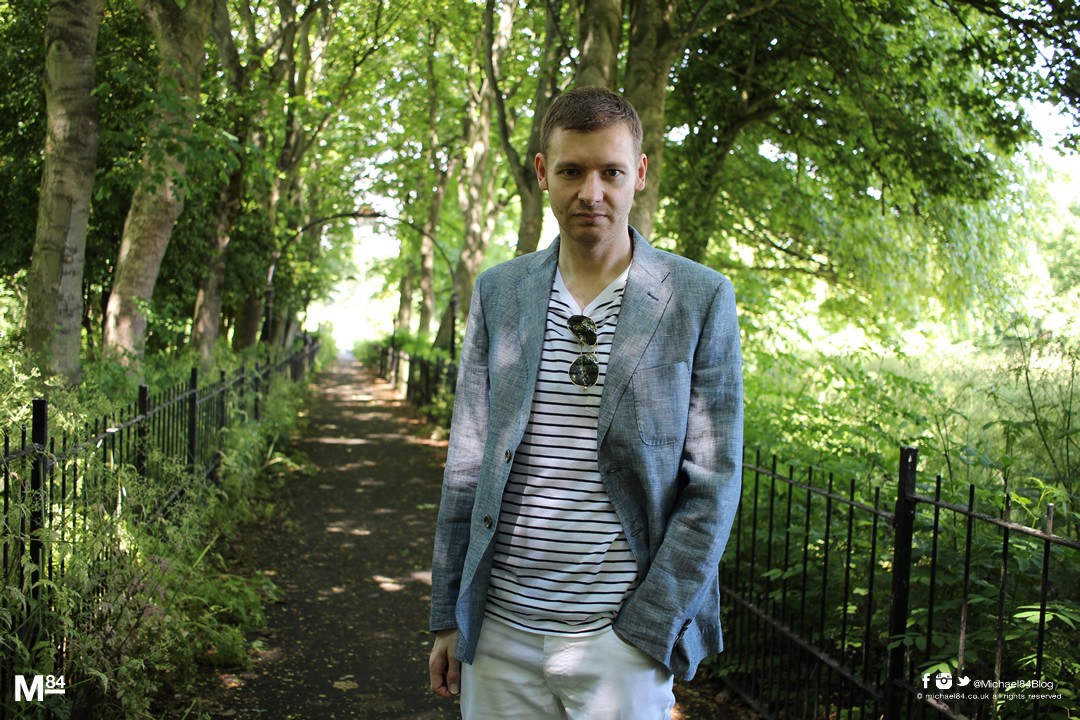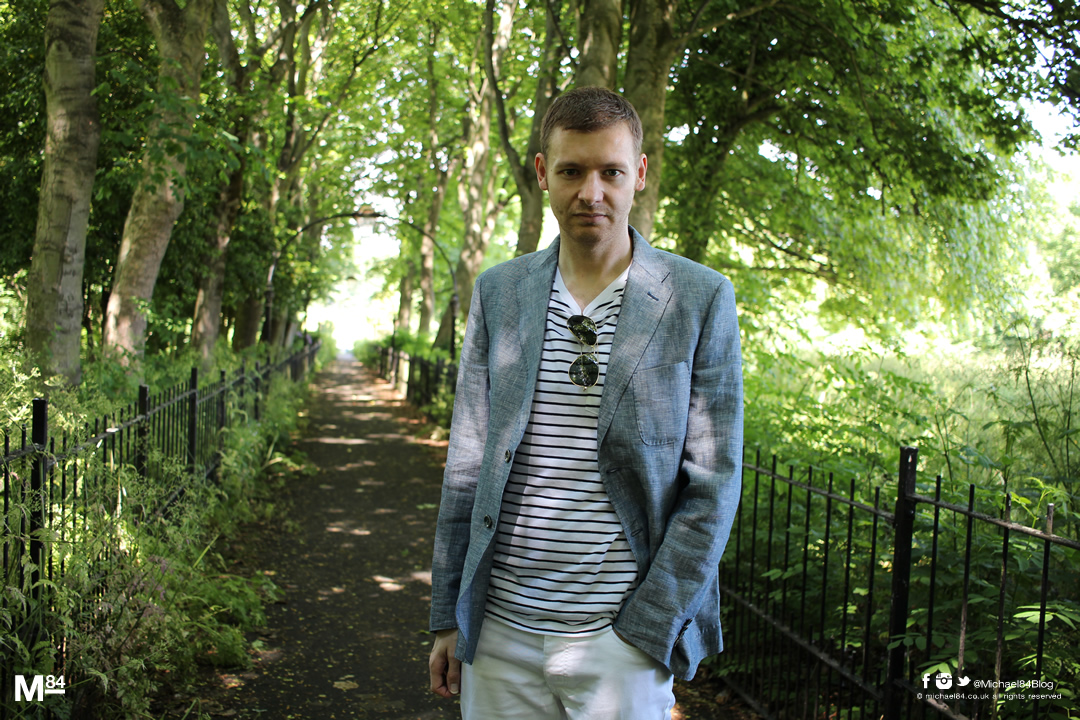 Summer Blazer
What happens in the Summer when you want, or need to wear a jacket?
You may not have one, but there is a good piece you can buy, a Summer blazer.
This is likely to be a smart linen jacket which will be perfect to wear in the Summer. Great when you're going to a BBQ, or to Summer events such as the horse racing, it's a good quality item to own.
Good colours would be light grey, light blue or beige, which give off serious Summer vibes, and can be paired with so many things you'll already own.
You may have a Summer suit made from linen, and in that case, you can use the jacket from the suit as your Summer blazer.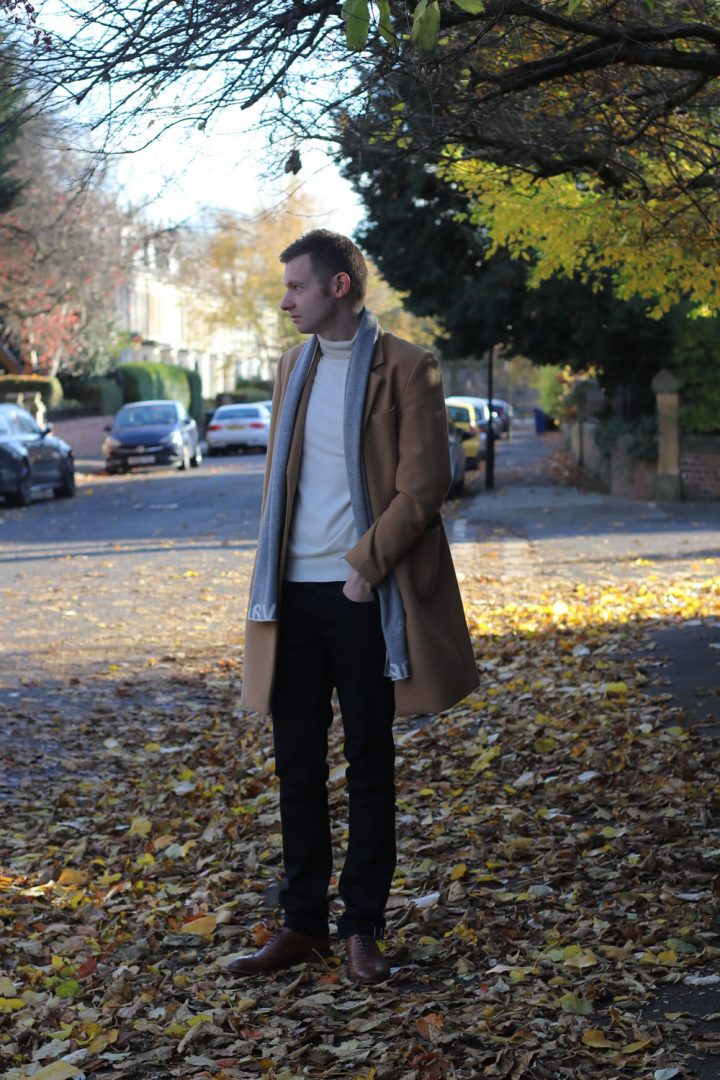 An Overcoat Or Pea Coat
When the Winter arrives and you want to look sharp, you can't wear a big bulky Winter coat. That's where the Overcoat or pea coat comes in. If you prefer a longer length coat, then the overcoat, or topcoat as it's also know, is the one.
Good colours include black, navy, dark grey and of course the camel overcoat, which is a cool trend.
If you prefer a shorter length, double breasted option, the pea coat is for you.
Good Quality Shirts
You should invest in good quality shirts, and own a few of them. There's plenty of inexpensive shirt deals you can get in your 20's, 4 for £100 and other great deals from the high street.
But once you hit your 30's, you want to look good, and also feel good.
The more expensive shirts will give you more options, the fit is usually better, and you'll feel the difference in the fabric too.
The white shirt is an essential item you'll wear a lot, whether that's to work, events such as a Christening or funeral, it's something you'll definitely want to have, and probably already do. Other great colours would be light blue, navy and black.
Good Quality Chinos
When you want an alternative to jeans and you don't want to wear a suit, the smart casual option would be to pull on a pair of chinos.
Chinos are great because they're basically informal trousers, super comfortable which you can wear day to day, and also come in a range of colours, giving you some freshness to your look.
Grab a pair of cotton twill chinos in beige or navy when you want a break from the denim.
Check out the guide on chinos here.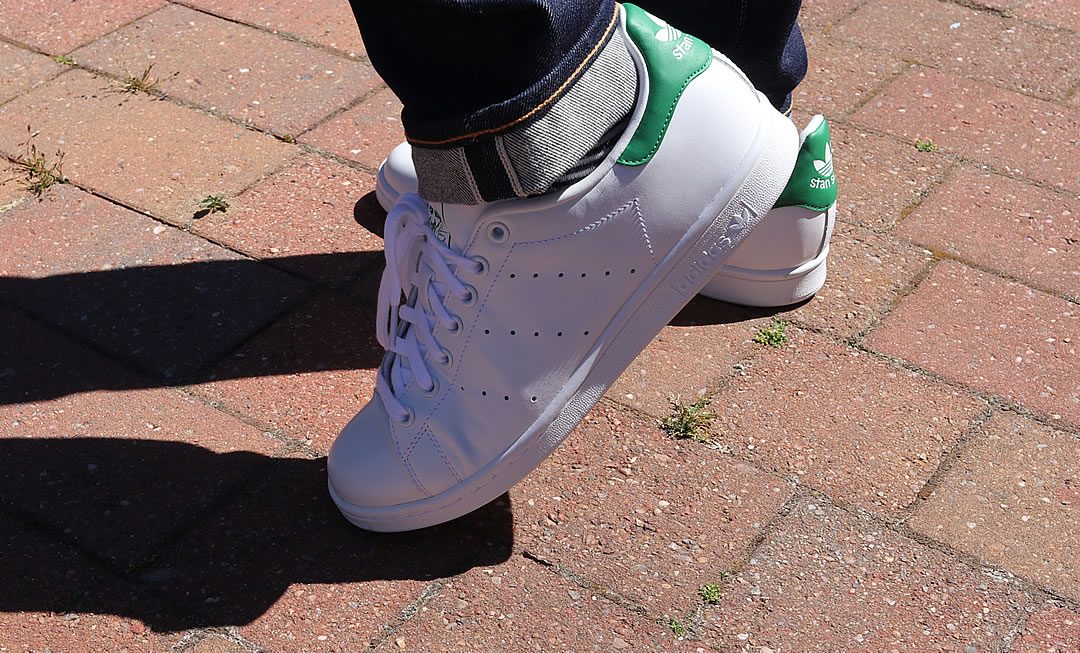 Smart Casual Trainers
There's no doubt I like my Nike Air Max, they're super comfortable and I have always loved the design, but they're sporty and very casual.
For an every day situation you can still wear trainers, but they should be a smarter style of trainer.
A good example could be a pair of Stan Smith's, I really like the design so I bought a pair. They're clean, minimal and work with a lot of different outfits.
There's plenty of other clean white minimalist trainers out there to get.
Smart Casual Shoes
Did someone say brogues? Yes, they are my choice when it comes to smart casual shoes, and I think they're great.
There's a ton of different styles of brogues, so you can really showcase your individuality with a pair of brogues.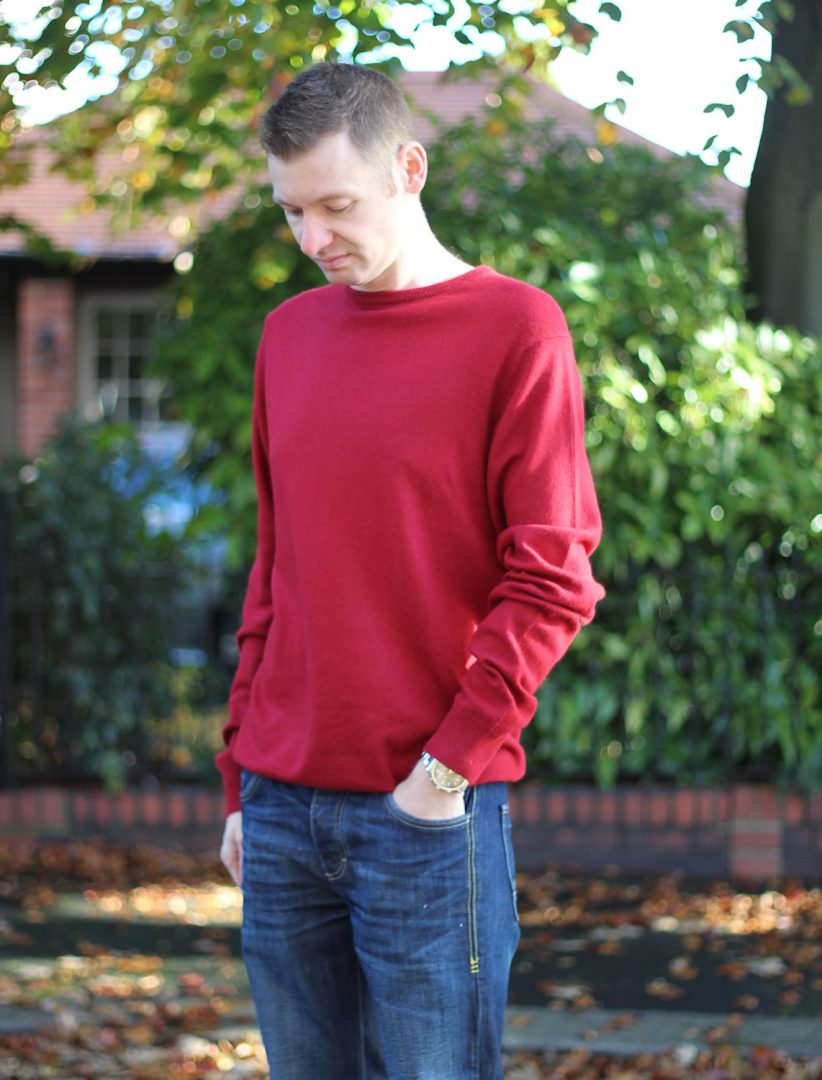 A Cashmere Sweater
I think that every guy should own at least one cashmere sweater. Yes, cashmere sweaters are expensive, but I think it is worth it. They are super comfortable and cosy, and there's almost no occasion where they're not welcome (apart from formals of course).
You probably own a few jumpers already, but the cashmere knit is a one which you'll love for a long time. Merino wool is incredibly cool for layering, cashmere is luxury that you can afford.
Smarter Shorts For Summer
Have you ever went out and bought a load of cheap sports shorts for your holidays because you don't own any?
Yep, we've all done it. It's time to get some smarter shorts, even if they're only worn for that once a year holiday.
You don't want to look like a tourist from the 80's, and you still want to be stylish while roaming around that cool city in the heat.
A pair of chino shorts is the way to go. Fancy a dip in the pool? Make sure you've got yourself a good quality pair of swim shorts. No budgie smugglers, no board shorts, you'll want a nice length, good fit pair of swim shorts.
There's plenty of good pairs of shorts for the summer you can wear in your 30's.
What You Should Get Rid Of (Or Wear A Lot Less!)
There's a few items which you may have in your wardrobe which you should get rid of too, or at least, limit your time on wearing them. The following items shouldn't be part of your everyday outfits, and if you still own these, you should only wear them when the occasion dictates.
Band T Shirts
You don't need to let everyone know your allegiance to your favourite band every day of the week. It's hard, but it's time to ditch the band T Shirts. If you're going to a gig then it could be acceptable, but save it for then.
Large Graphic T Shirts
Is there anything worse than guys wearing large graphic T Shirts when they look too old for them? Not so bad on your younger self, but it's time to let them go, and swap them for a small subtle logo or graphic, or a plain tee.
Football Shirts On Non Game Days
I love football, and I love football shirts. I own quite a few, and will never get rid of them, so if that sounds like you, then I completely understand. However they should only be worn when you're either going to the match, or watching the match.
The good news is that you'll have lots of footy shirts which will be in really good condition, since you'll not be wearing them often.
Ill Fitting Jeans
Oversized, spray on, baggy – Three words which shouldn't be in your denim vocabulary. As you know, the fit is everything, and ill fitting jeans look worse and worse the older you are. It's time to stop wearing them, and swap them for a nice fitting pair of denim.
Bad Quality Shoes
Buying shoes in your younger days could be about getting you through that particular stage in your life.
You've bought a pair out of necessity, rather than because you've wanted to, so you've got the cheapest pair you can. It's time to let them go, get out of that habit of buying a new pair every year because you feel like you have to, and invest in some quality shoes.
Trend Colour Outerwear
Have you ever bought something on trend and then in no time at all, the trend is over? We've all done it, but in your thirties, it's time to stop.
This matters most for outerwear such as coats, as you'll likely be wearing them often, and they're on show the most.
I once bought a white Winter coat because it was cool and trendy…But I only wore it for a year or so.
Compare that to a good quality Winter coat that lasts for years, and well, I'm sure you get the point.
Don't buy an on-trend colour and expect it to last a long time, instead opt for outerwear in a neutral colour which has already stood the test of time.
On That Note
And there you have it, how to dress in your 30's. These are the key essentials which you should have in your wardrobe, or be thinking about investing in, depending on how far into your thirties you are.
Compared to fashion for 20 year olds you'll be investing into clothes with the long term in mind. Stick to classic pieces and wear less branding and logos that you may have done in your younger years.
The overall take away from this is quality over quantity, buy key staple pieces, pick out neutral colours and your casual outfits should be leaning towards smart-casual as you get older.