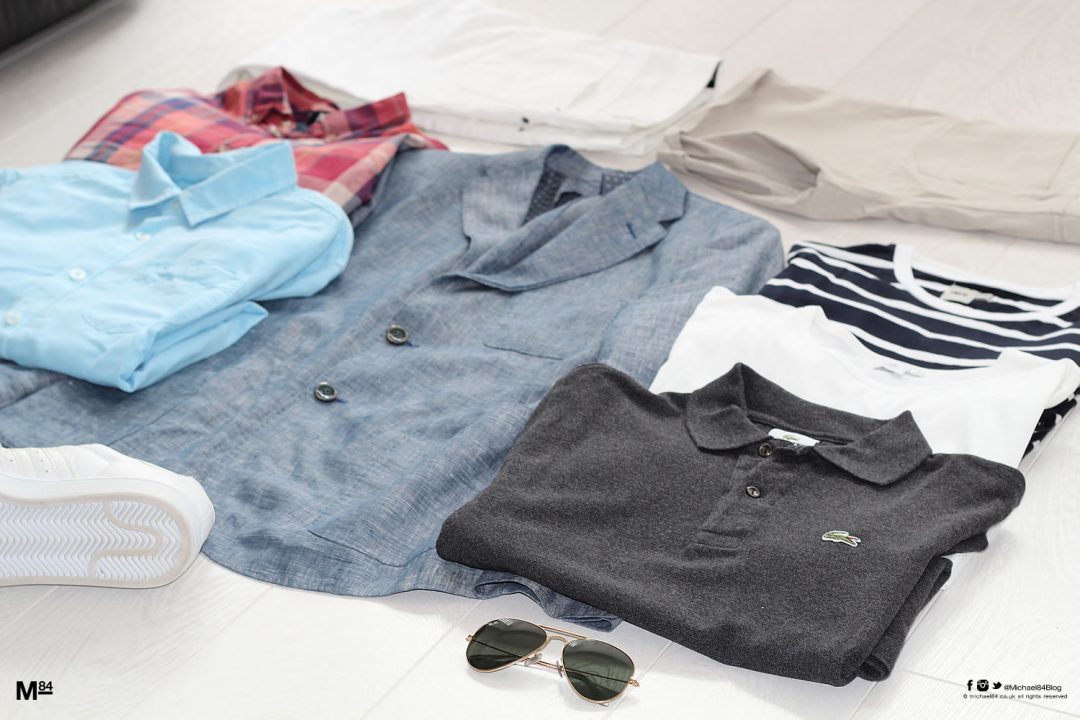 The sun is shining, the weather is warm, it's time for summer fashion!
That means dressing for the weather, and not only wearing clothes that keep you cool, but also looking cool. It can be hard to look your best in the Summer, with hotter weather there's always a tendency to go more casual.
These are the key pieces of menswear you should be wearing this summer.
6 Outfit Ideas For Summer
Wondering what to wear this summer? Here's some ideas on what to wear this summer, with outfit ideas for every occasion you'll likely encounter this season.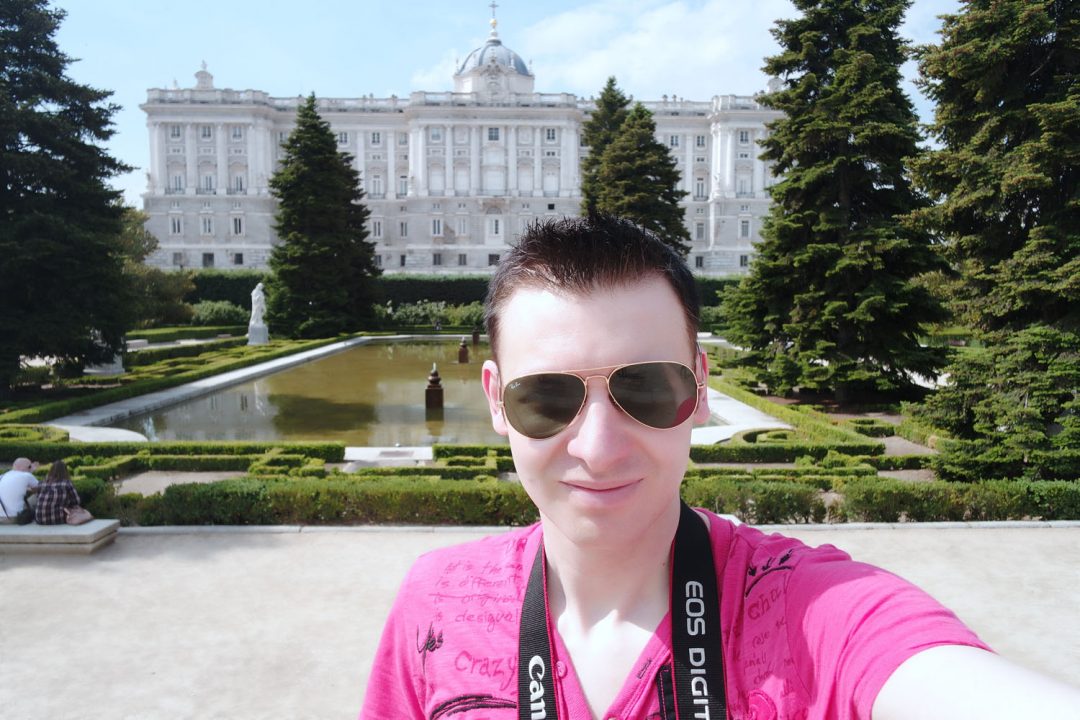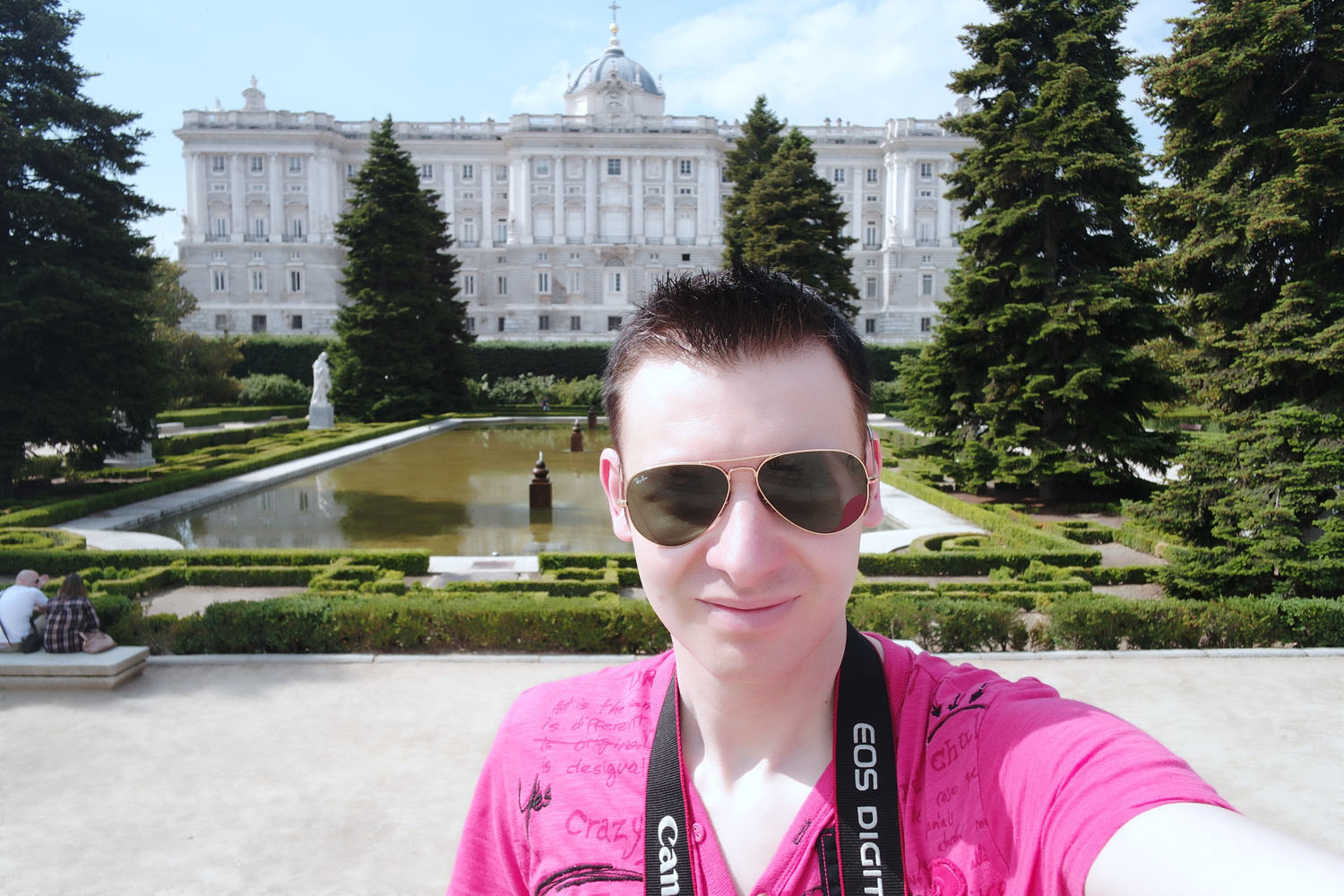 The Statement T Shirt Outfit
A good statement T Shirt is one of the best items of clothing you can wear this summer. Generally speaking, a T-shirt is going to be the backbone of many of your summer outfits, so what is a statement T Shirt?
It's that one stand out tee which really sets off the outfit. It's the talking piece, the focal point to your outfit. This can be a specific colour, a particular style or brand, or something else which really stands out.
One which I personally love to wear is my Desigual Henley T Shirt. For one thing, the colour is striking, and stands out a mile. It's raspberry pink/red type of colour, something which I don't own.
The graphics is another talking point. They only over the top half of the tee and are tastefully done, but are distinctive too.
Dress Code: Smart Casual, Casual
What To Wear With A Statement T Shirt: Dark Denim, White Jeans, Complimenting Colour Chinos, Smart Trainers, Casual Shoes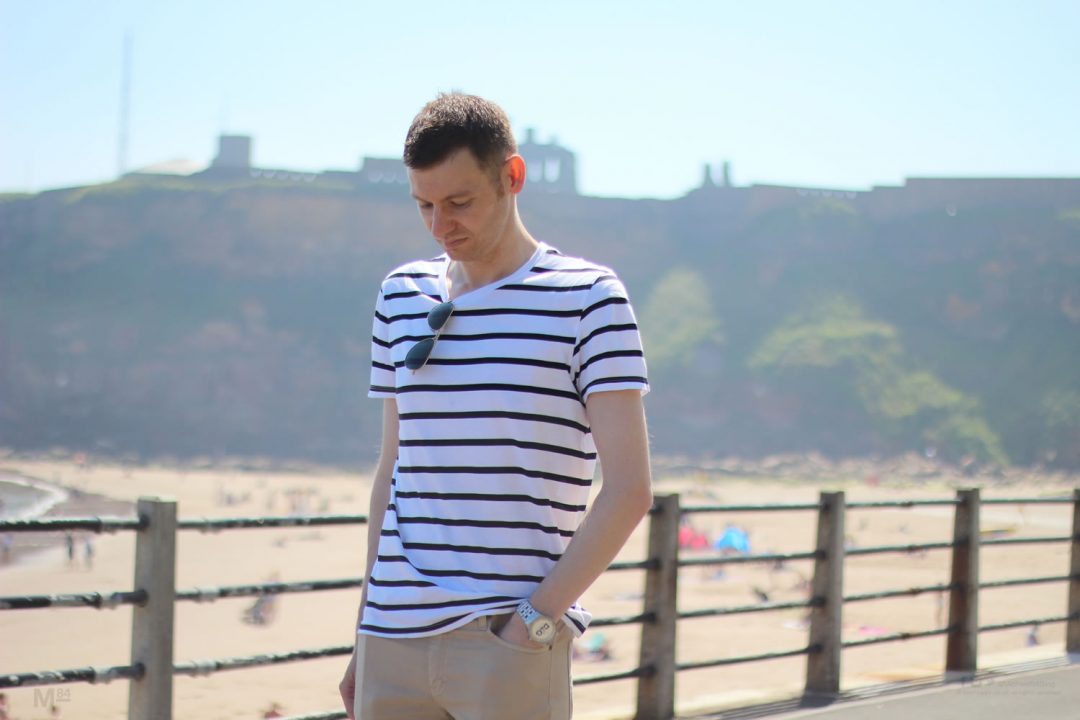 The Nautical T Shirt
One of my favourite styles of T Shirt to wear is a nautical T-shirt. What is a nautical tee? Simply put, it's a plain T-shirt with thin horizontal stripes all the way through. The T-shirt is usually white with navy blue lines, however this can be reversed, and sometimes other colours are used.
This style of T-shirt is a very clean cut design, however offers something different to a plain T-shirt.
Dress Code: Smart Casual, Casual
What To Wear With A Nautical T Shirt: Chinos, Jeans, Linen Jacket, Denim Jacket, Smart Trainers, Casual Shoes.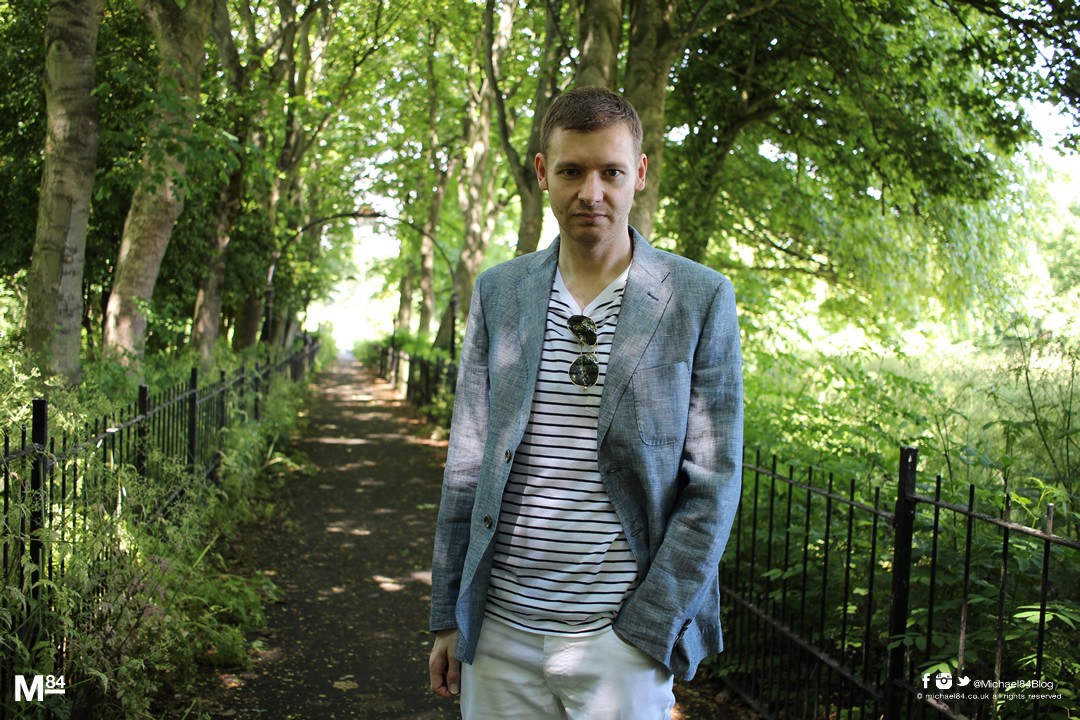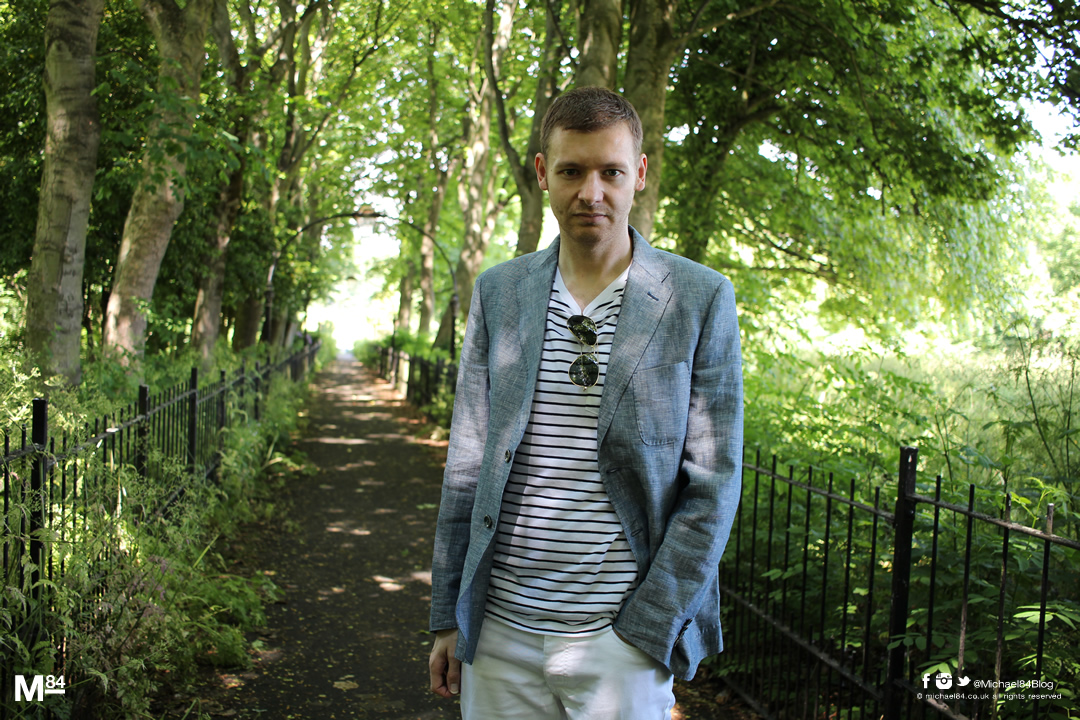 The Linen Blazer
When you need to add something smart, a linen blazer is the way to go. I bought a light blue linen blazer years ago, and it has served me well.
Every summer I get out this linen blazer, and it's the perfect jacket to wear when I need to go smart casual. It works for so many occasions, and can be worn with a T-shirt or a shirt, if you want something more dressy.
Dress Code: Smart Casual
Key Pieces: Linen Blazer, Shirt, T-Shirt, Tailored Trousers, Smart Trainers, Casual Or Smart Shoes
The Summer Suit
If you need to attend a more formal event, a summer suit is what you'll want to be wearing. A summer suit can come in a variety of colours, it's not necessarily based on lighter shades, but that is certainly an option.
You'll want to focus on the fabrics and the weight, which is more of a factor for summer suits. You can go for linen for a more casual vibe, or stick with a light wool. Camel, sand and light hues of grey or blue are options. If you want something more classic, darker shades of blue and grey are also fine.
Owning a summer suit will come in handy. There'll be lots of events you'll be attending over the years, from weddings in the summer to other formal events.
Dress Code: Smart, Formal
Key Pieces: Summer Suit (2 or 3 piece), White or Light Colour Shirt, Smart Shoes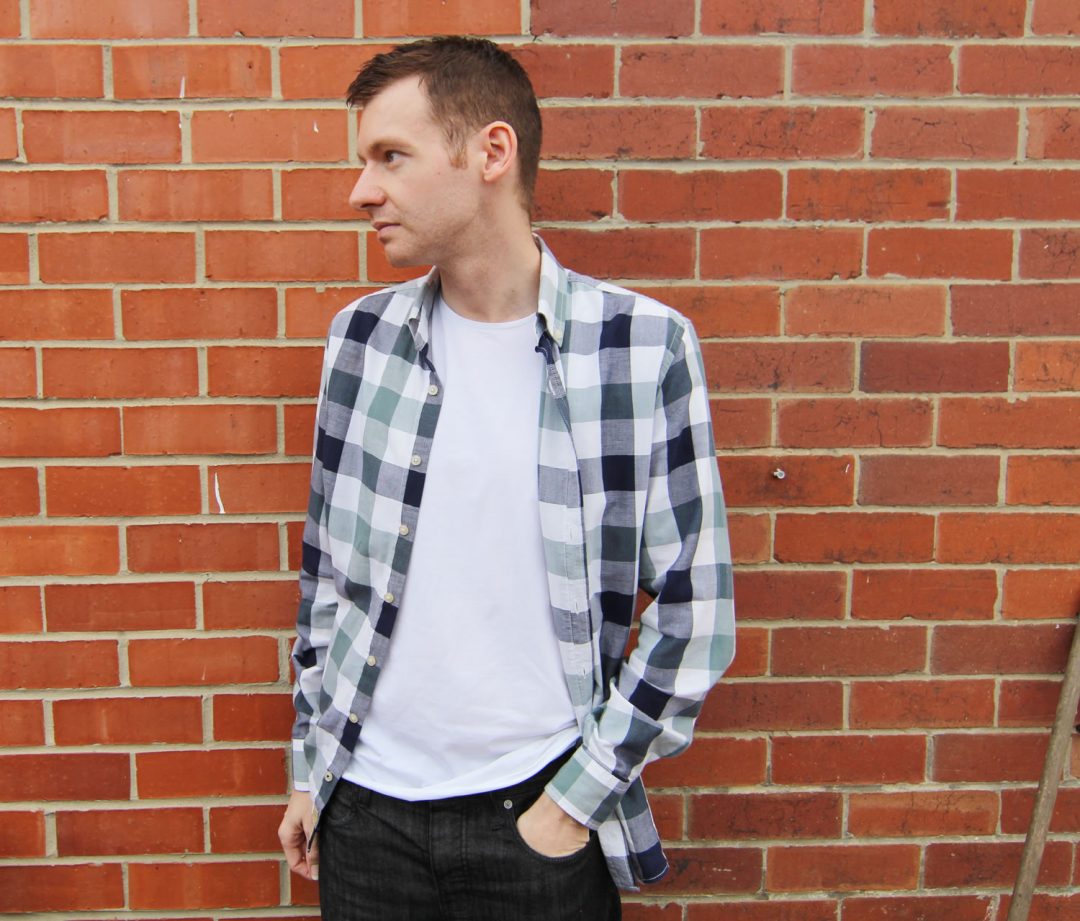 Check Shirt & T-Shirt Layers
At the other end of the scale, if you want a more dressed down and casual look, wearing a check shirt is a great way to go in the summer.
You can wear a long sleeve check shirt with the sleeves rolled up. This gives off a more relaxed and casual look, a great laid back style. You can wear the shirt open, with a clean white t-shirt under it, giving even more casual style to this outfit.
Dress Code: Casual
Key Pieces: Check Shirt, Dark Denim Jeans, White T Shirt, Smart Or Casual Trainers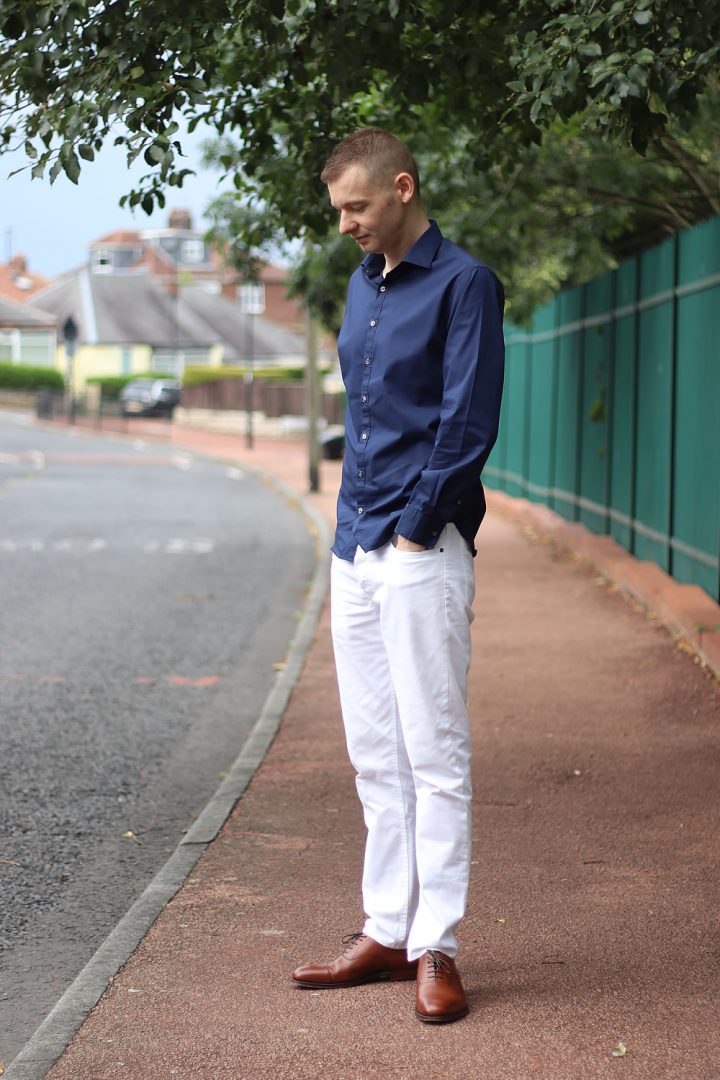 Summer Night Out
When it comes to an outfit for a summer night out, there's so many options. You can wear a statement piece on your upper half, such as a good clean shirt, a floral shirt, or throw a linen jacket over something more casual.
Then there's your lower half. You can once again go for something lighter and different to what you'd usually wear at any other time of the year. I think this is a good time to bring out some white jeans.
A summer night is the perfect time to wear white jeans, and you can pair them with a dark colour shirt like I have done here with navy, or something lighter.
Dress Code: Smart Casual, Casual
Key Pieces: White jeans, Tailored Trousers, Long Sleeve Shirt, T-shirt
What To Wear With White Jeans: Navy Shirt, White Jeans, Brown Brogues. Optional: Linen Jacket.
Men's Summer Fashion 2020: The Complete Style Guide
There is a different way of dressing in the summer, not to mention a whole host of different types of clothing to wear. In these guides you'll find everything you need to know about dressing for the summer. The best summer essentials for your wardrobe such as shorts, T-shirts and shirts, to the key summer events and how to dress for them.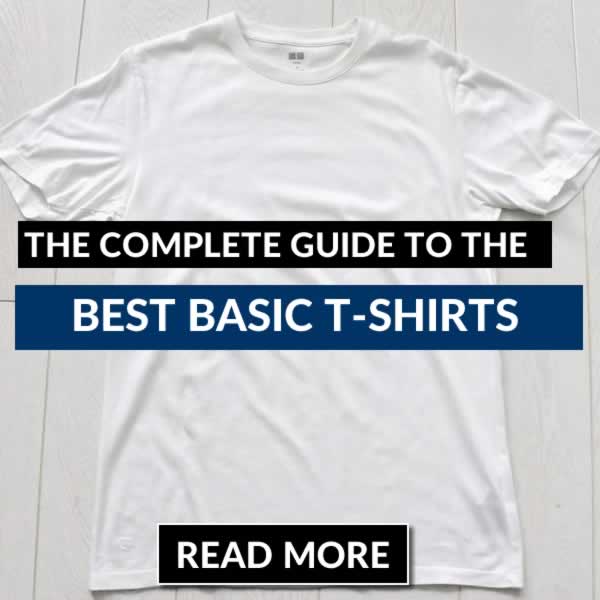 The most basic item is an important one, we're talking T-shirts. There's a lot to consider, from different brands to materials, and that all important fit. Here's the best basic t shirt guide, which showcases some of the best white t-shirt brands for guys to look their best.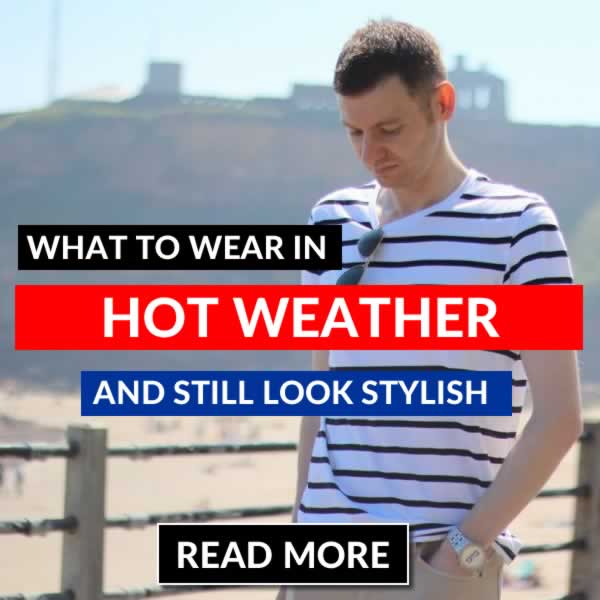 When it's really hot outside, chances are you'll not want to wear very much at all. In a heatwave you'll want to wear the most comfortable clothing that keeps you cool. Here's what to wear in a heatwave.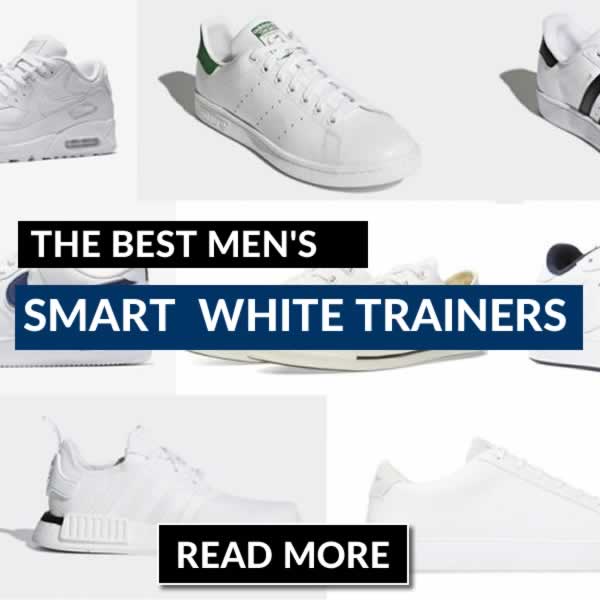 White trainers are a cool and contemporary option when it comes to footwear for the summer. They always look smart, while still having that casual and edgy style. Here's the best white minimalist trainers you can wear right now.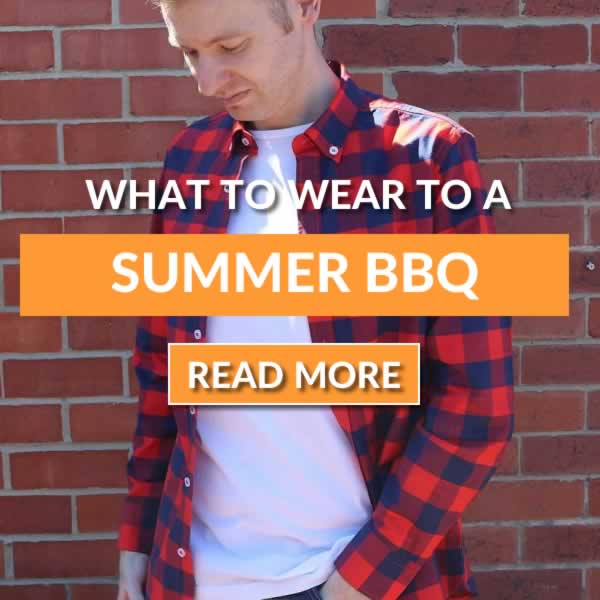 When it comes to summer events, going to a BBQ is one of those which you'll have to think about. Whether you're hosting or attending a friends get together, you'll want to know what to wear. Everything you need to know is here in the what to wear to a BBQ style guide.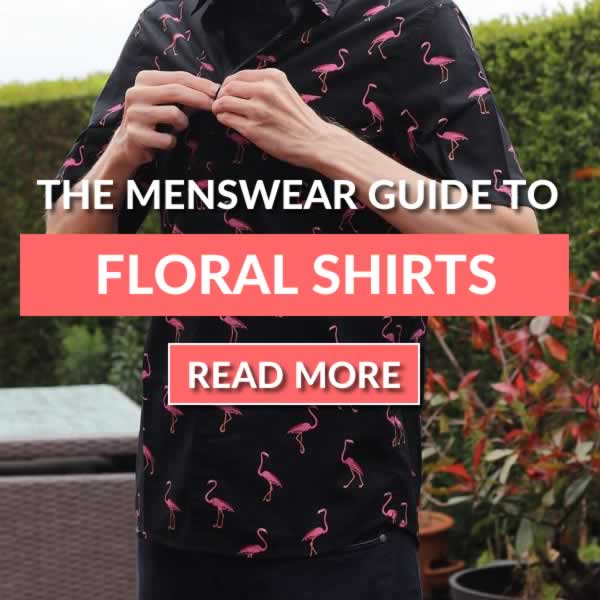 Wearing a stand out piece for the summer is one way of getting noticed, and a floral shirt is exactly that. There's always a huge variety on the market, and they make a great one-off piece. These are the best men's floral shirts for this summer.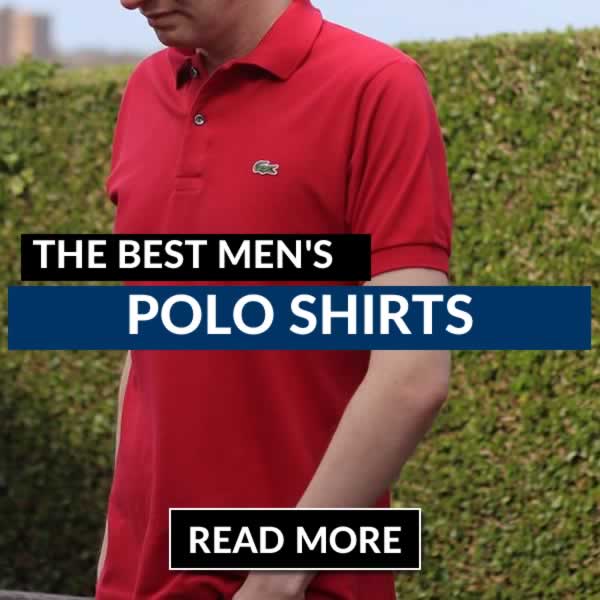 If you require something smarter than a basic T Shirt but a button up shirt is too formal, the polo shirt is an obvious choice. This is the style guide which looks into how to wear them, including the best polo shirt brands for men.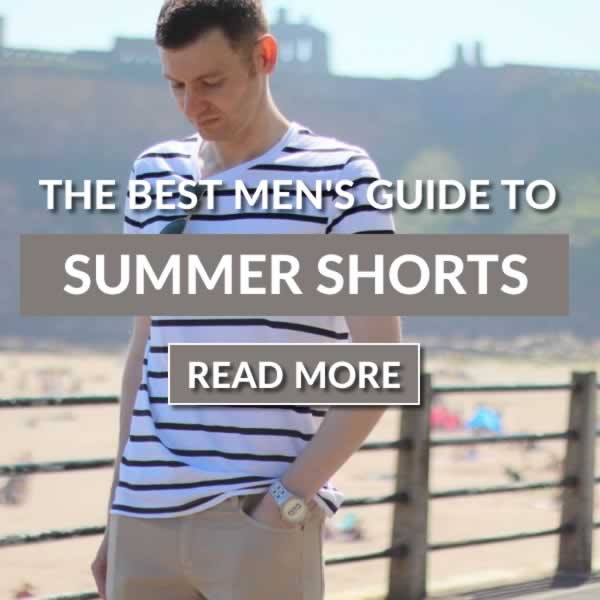 From tailored shorts that look smart to sweat shorts that are built for comfort. There's different styles of shorts out there, each made for different occasions. You can find out the best men's shorts here.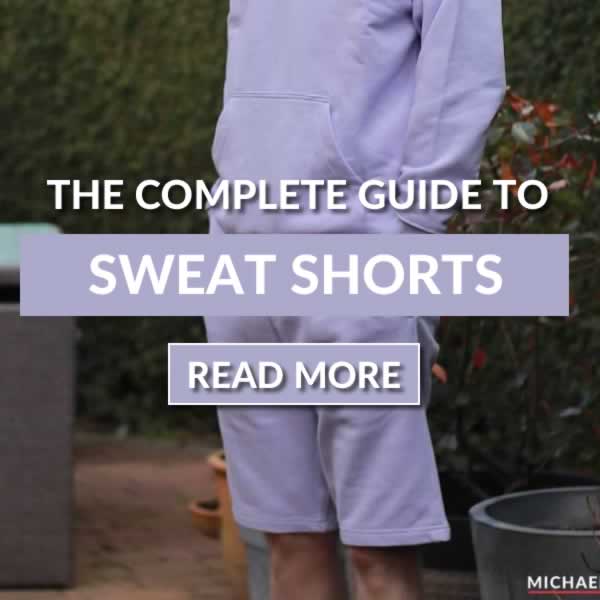 Everything you want to know about sweat shorts, including when to wear them and how to style them. The casual super comfy shorts are one of the best things to wear around the house in the warm months. Here's the best sweat shorts.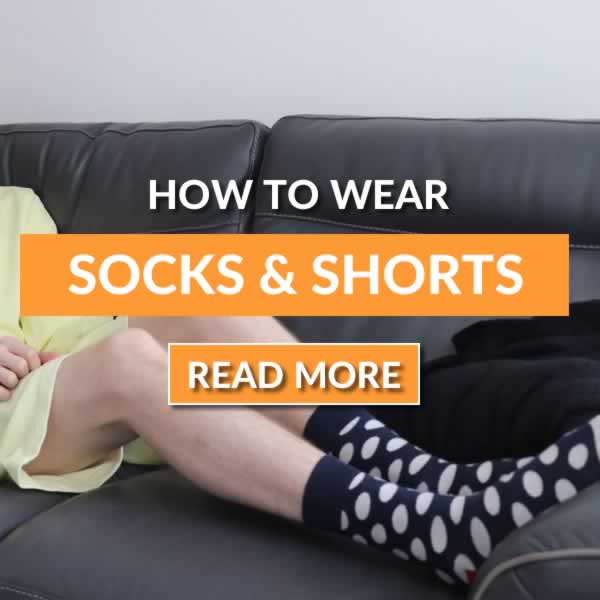 Wearing socks with shorts is tough, so should you go sockless? This guide is all about how to pull off this look, check out wearing shorts with socks.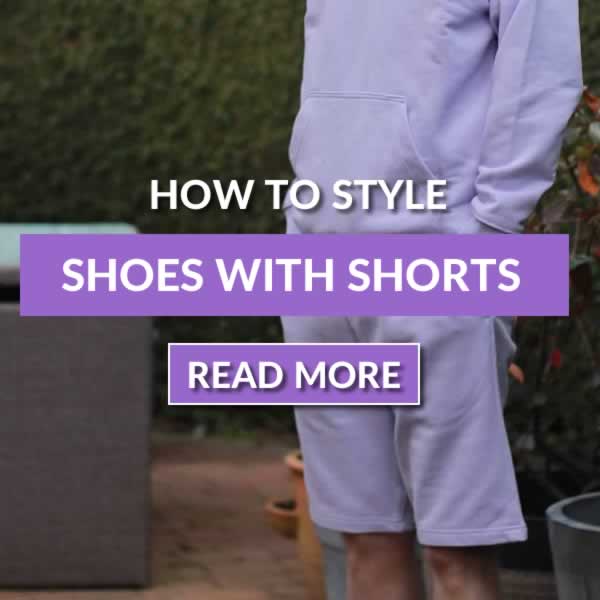 Teaming up a pair of shoes with shorts can be a difficult task. You'll want to consider shoes, socks and shorts, and wear the correct items together. This is everything you need to know about wearing shoes with shorts this summer.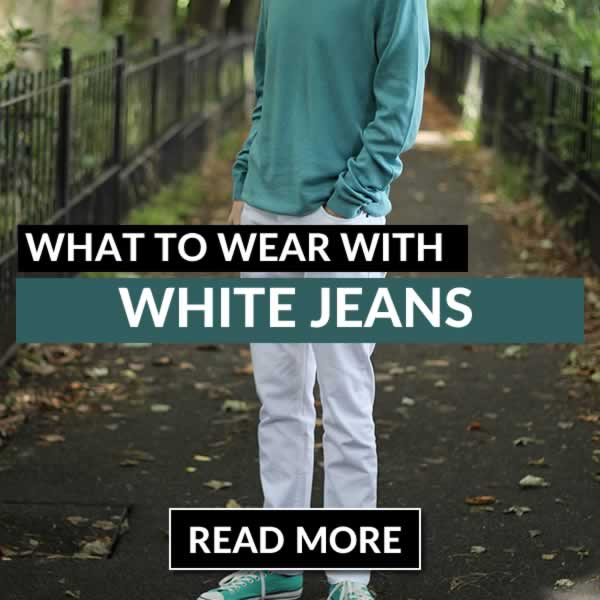 If you love the idea of wearing white jeans, but you have no clue on how to put together an outfit, this will help you. Get some tips on what to wear with white jeans, so you look good in them this summer.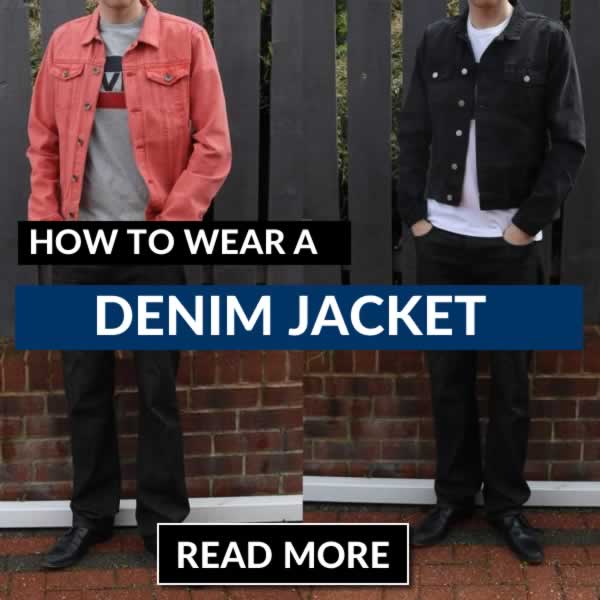 When the temperatures drop, you'll want to wear a jacket, and in a casual setting, a denim jacket is one of the best choices. But how do you style it? In this guide, you'll see what to wear with a denim jacket.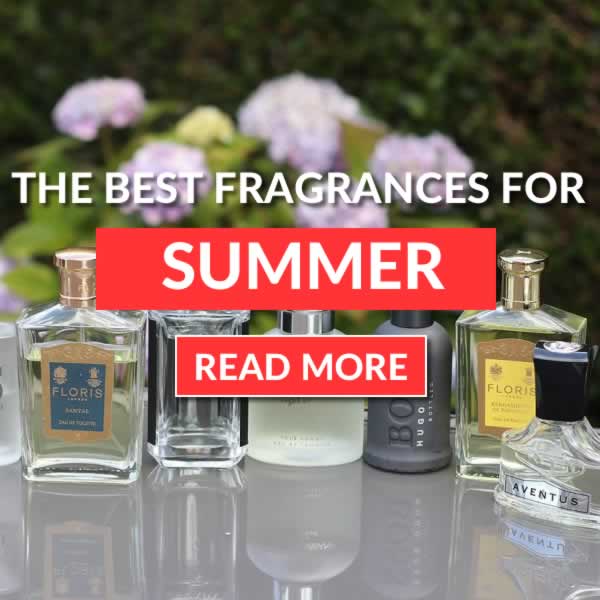 Looking your best is important, but you'll also want to smell good too. With so many scents out there, it might be hard to decide. Check out the best summer fragrances for men, which will get you compliments and smelling good this season.
For a more relaxed look, a bucket hat is something you might want to consider. Whether you love a throwback to the 90's, you love festival style or you just need something more relaxed for your head, a bucket hat is something you'll want. Check out the best bucket hats this season.
The Best Fabrics To Wear In Summer
When it comes to dressing for warm weather, there are some fabrics which are better than others. You'll want to wear something which is light, breathable, and can deal with sweat and the general hot weather which we get in the Summer.
The best light, airy fabrics include:
Linen
Cotton
Fine Merino Wool
Polyester (sportswear)
Nylon (lightweight weather-resistant jackets)
Some Fabrics You Should Avoid Include:
Thick, Heavy Sweats
Leather
Heavy Wools
Men's Summer Fashion Guide: A Recap On What To Wear
Light and airy fabrics and materials are preferable
Plain T Shirts balance comfort with style
If you wear a shirt, linen is the best material to go for
A linen blazer or jacket is a good way to dress an outfit up
Casual shoes or smart trainers are good footwear options
Denim jackets are a good casual jacket for summer
A statement T-shirt is a great casual piece to get you noticed
Shorts can be smart as well as laid back