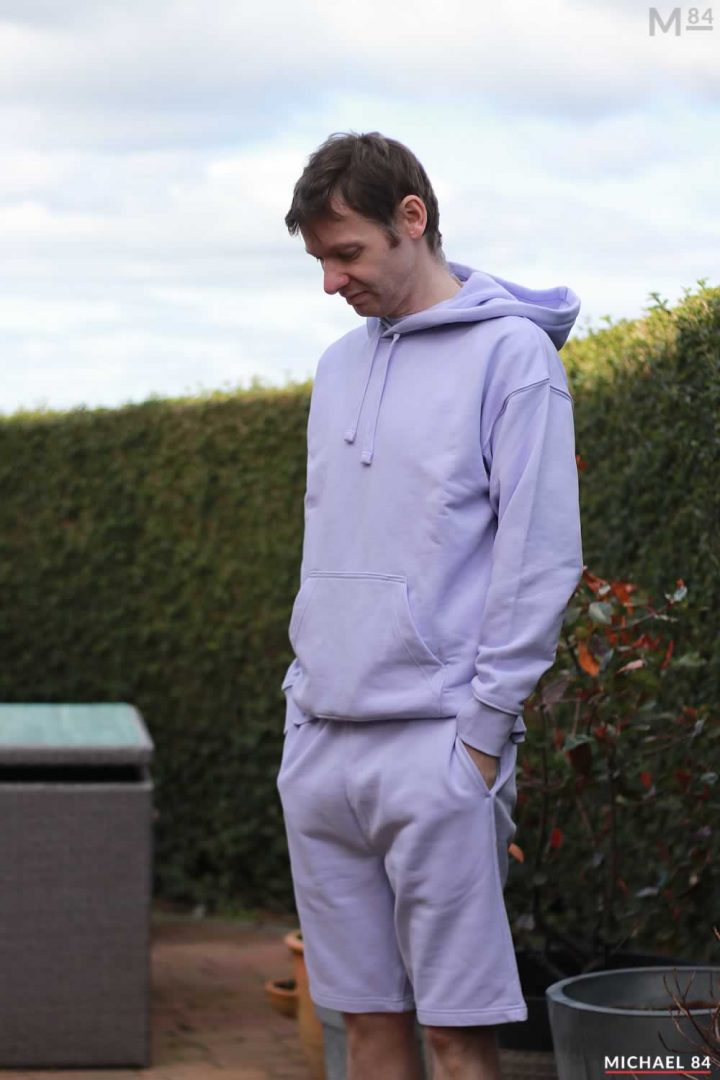 Since we're heading into the summer, I thought that I would talk about something which has a lot of guys  talking: Wearing socks with shorts.
There's plenty of questions being asked, with the main ones being:
Can you wear socks with shorts?
Is it OK to wear long socks with shorts?
Should you wear no socks with shorts?
Well, I thought I would give some answers if you're thinking of wearing shorts and are wondering what else you should have on your feet, if anything, in the sock department.
Here's a small guide on wearing socks with shorts.
How To Wear Socks With Shorts
If you're wearing shorts you should wear no-show socks with them. These are sometimes called trainer socks, no-show socks or invisible socks. As the name suggests, you can't see them over your footwear.
These socks will not go up past your ankle, so if you're wearing almost any trainers or shoes, it will look as if you're not wearing any socks.
An exception can be made if you're going for a super casual or sporty look. With this outfit choice, you can wear socks just fine, as it's a more relaxed dress code.
If you're wondering how men are wearing shorts without socks, chances are that they're wearing invisible socks.
Sometimes Socks And Shorts Are Required In The Summer
When it gets hot, you should be thinking of an alternative to trousers or jeans.
I've already talked about the best shorts you can get this season, so there's no excuse not to wear shorts in a summer outfit. No matter the occasion.
If you'll already thinking about wearing shorts, or in fact wearing them, the questions about socks have probably come to mind.
I've already addressed wearing no socks option in detail here, but I can go over the basics of that here too.
Can you wear long socks with shorts? – No. Most of the time.
As with most of your outfits, you should be dressing for the occasion. If you're wearing a pair of shorts, most of the time, you should wear no show socks, aka invisible socks aka shoe liners.
To the naked eye, it will appear you're not wearing socks, which is the look to go for. But you know that you are.
Why bother with invisible socks? Your feet will sweat if you go without socks, it will leave you with smelly shoes and feet, which is bad hygiene and not a good look.
No show socks should be your go to for the vast majority of the time, from smart to smart casual and more casual settings.
However, if you're going to the gym or doing sporting activities, socks can be fine.
If you're going out for a run or doing other sports, you can wear short socks, or even long socks if it's something physical such as football.
This is where function overtakes style, so if you're thinking of sporting activities, socks are usually required.
REALTED – How Many Socks Should I Own?
Short Socks Are Better Than Ankle Socks
Yes, I said it. Let's talk about ankle socks…The socks that just peak out of your footwear and you can just about see them – Don't do it.
They look terrible, they are possibly even worse than wearing regular socks.
If you wear regular or long socks, at least you'll be making some kind of fashion statement, especially if they're some kind of funky socks with patterns.
Ankle socks are neither here nor there, and just don't fit the bill at all.
Think About Your Footwear
Something else you need to consider is your footwear. You need to wear the best shoes with socks.
We've already talked about no show socks, and they are almost always the best option when it comes to wearing shorts. This becomes increasingly true with the more formal your footwear.
Wearing shoes with no socks (i.e. no show socks) is seen more and more, and is quite popular with loafers or boat shoes in the summer.
These are possibly the most formal shoes you can wear with the sockless look, as the more formal derby and oxfords just look odd.
If you're going more casual, the same rules apply, go for invisible socks. The only time where short socks could be seen as OK is with a pair of sports trainers.
As already mentioned, should be OK if you're doing something sporty.
For your general day to day casual outfits, you should be pairing shorts with smart casual footwear, and no-show socks.
Do I need to talk about flip flops, sliders or sandals?
You should already know, sliders and socks are a big no-no, but sadly the trend does seem to have caught on.
Leave it to German tourists on holiday to wear sandals with socks (Sorry for the stereotype if you're German) 😂