Can you have too many jackets? The obvious answer is yes you can, but how many jackets should I own could be a question you have.
The simple answer is you should own a minimum of 3 jackets. A casual jacket for everyday wear, a smart jacket and a winter coat.
But it's not as simple as that. There's a good chance you already have more than that, and that's ok because so have most other people.
Here's a list of all the jackets you should consider for your wardrobe, including the must have jackets that go with everything.
First of all I don't think you can have too many jackets. They are brilliant and versatile pieces of clothing, and you're only really limited to the amount of space you have.
If you're going for a minimalist capsule wardrobe, you'll want the 3 jackets I've mentioned above. But if you want options, there's such a wide range to choose from.
No matter what the weather, occasion or your personal style, these are the jackets you've got to consider checking out.
Wear A Jacket That Fits Your Style
The first rule of any jacket is that is has to fit your style and your overall outfit.
Don't mis-match your style with the wrong jacket. A smart blazer isn't going to go well with sporty casual clothing. A winter coat doesn't work in summer.
Make sure the jacket matches the rest of the outfit.
Leather Jacket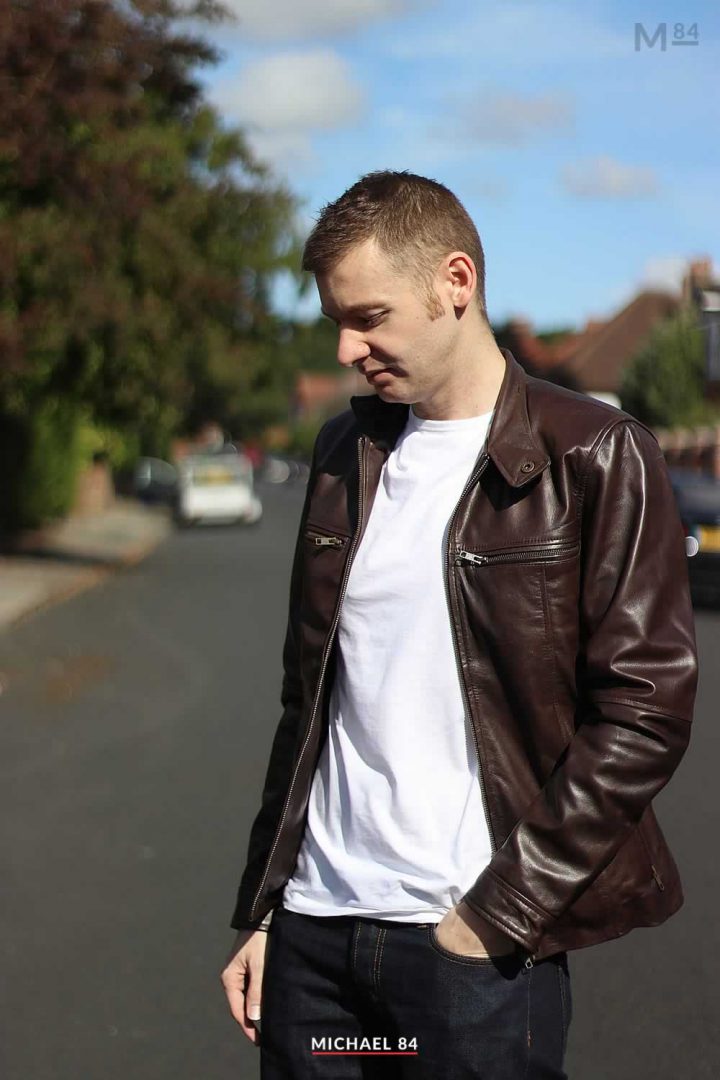 A leather jacket could be a good investment if you like this type of jacket and it fits in with your overall personal style.
They are considered a casual to smart casual piece, and can be worn all year round. Leather jackets are quick thick, so if you're looking for something to wear in hot temperatures, it may not be the best choice.
Not all leather jackets are created equal, and there's lots of variation.
You can get a biker jacket, aviator, racer, bomber and even a leather coat if you like a long length leather.
Cotton Bomber Jacket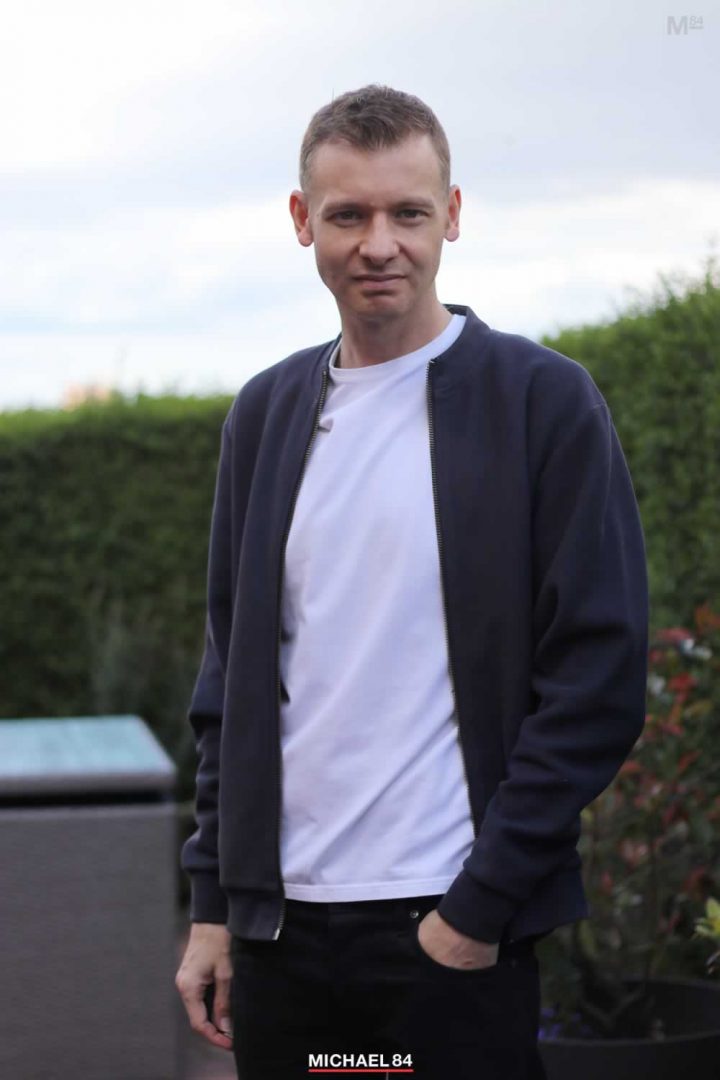 Wearing my navy bomber jacket
A good cotton bomber jacket has to be my personal favourite choice of jacket. I don't think you can have too many of these.
They're lightweight, but are substantial enough to keep you warm when it gets a bit chilly. They're no replacement for a full winter coat, but for the other 3 seasons, a bomber jacket can be worn with style.
A bomber jacket can be considered casual to smart-casual, depending on what you wear with it and the style. I prefer to get a staple solid colour with minimal design for a smarter look.
Denim Jacket
Wearing my black denim jacket.
A great choice for summer, denim jackets are a cool choice if you're looking to add an edge to your outfit. When you think of jeans jackets, you may only think of the traditional blue colour, but there is so much more available.
I have a rust orange, black and grey denim jacket, and I love all 3. White denim jackets are also a trend, and give off a clean look.
Track Jacket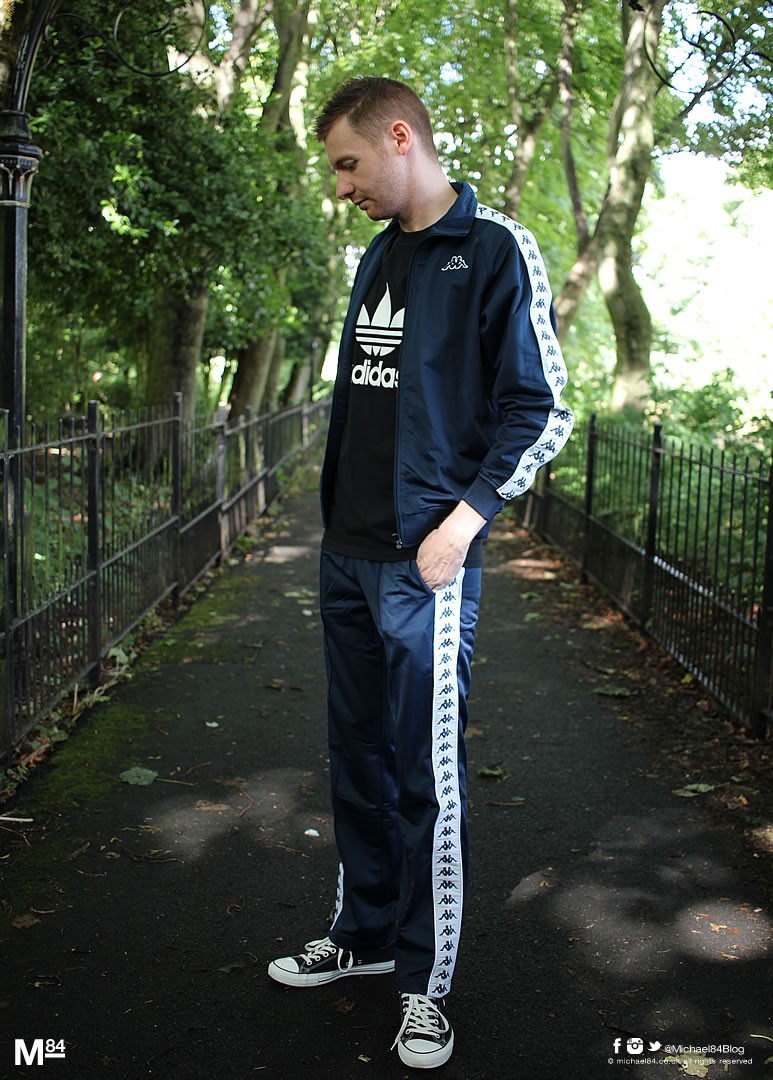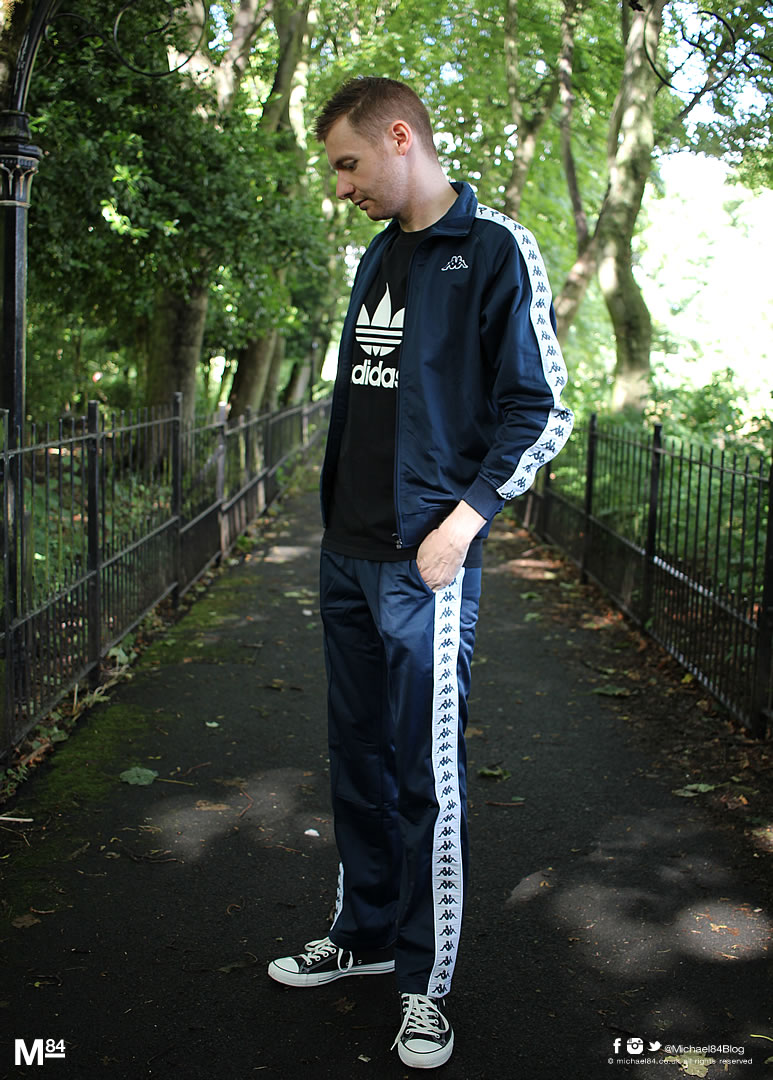 Wearing my Kappa tracksuit for some 90's style
For the ultimate in cool casual style, the track jacket is a good go to. The comfortable clothing and athleisure trend looks like it's here to stay, and the track jacket is a big part of that.
You can wear these jackets as part of a set, aka a tracksuit, or get the jacket on their own.
The style is distinctive usually with taping down the arms of the jacket.
Overcoat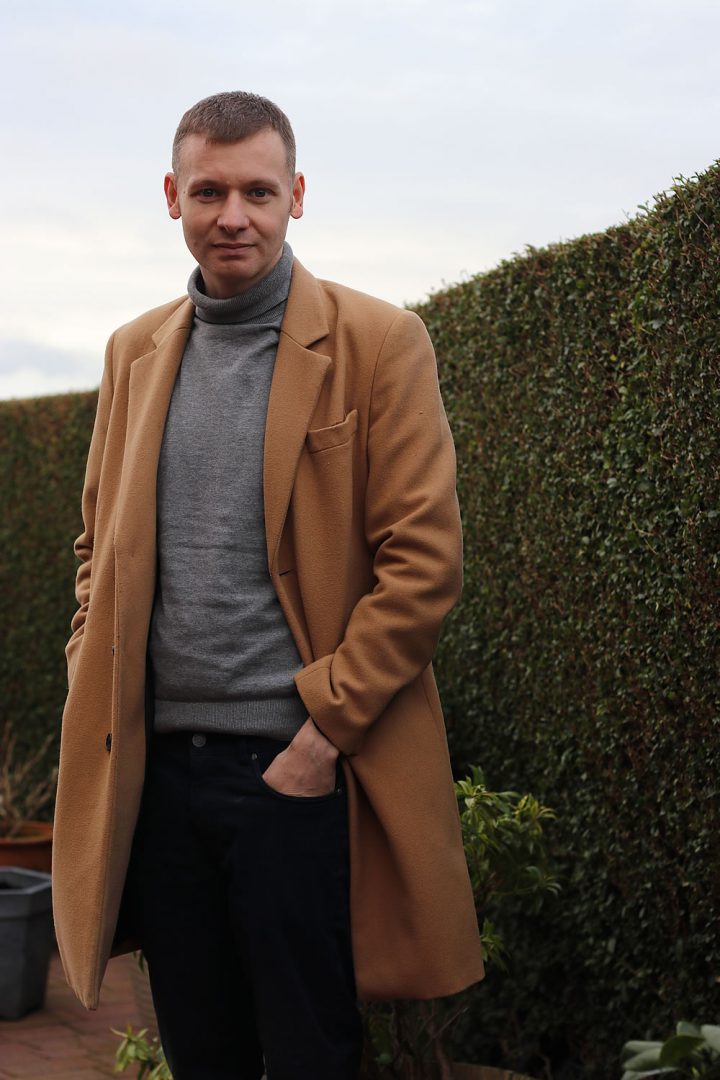 Wearing my camel overcoat
Going out in the winter and looking smart can be a challenge if you want to stay warm. The overcoat is here to save the day.
I now have a couple of overcoats, a camel overcoat and a navy one. I have worn these as an everyday coat in the winter and on nights out before and they're great.
As the name suggests, they are a coat to go over all of your clothing. For example, if you're wearing a suit, the jacket could be considered the last layer. But with an overcoat, you wear that over the suit, giving you an additional layer.
If you want some smart style invest in an overcoat. You'll not regret it.
Winter Coat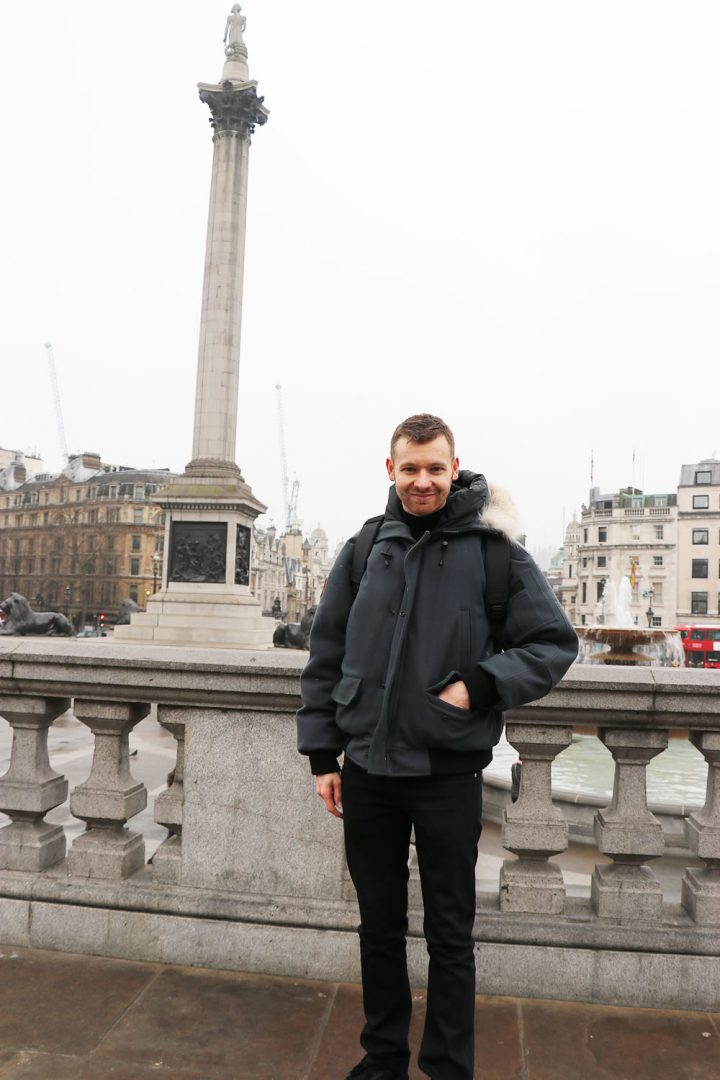 Wearing my Canada Goose Coat
A good strong sturdy winter coat is a good investment. The idea is buying a good one will last you for several winters, so make sure you like it.
There's a ton of options here too. You've got a parka, padded coat, quilted jacket and puffa coat. Check out the best winter coats here.
Shearling Jacket
For an expensive option, a genuine shearling jacket could be a good choice. It's another investment piece that is designed to last you years and years.
Shearling jackets are usually worn in winter and are an acquired taste. If you love the style and money is an issue, you can get faux-shearling jackets for a fraction of the price. But I always think if you really love the style, you should make the investment.
The jacket above is the Tom Ford shearling jacket.
Teddy Coat
Currently on trend are the teddy coats. Fluffy, cosy looking jackets that are a fairly casual piece of clothing.
Although they look like they're built for winter, they can be fairly lightweight, and aren't really warming in freezing temperatures. They work best in the spring and autumn months.
The jacket featured above is the fleece Patagonia jacket.
Rain Jacket
A rain jacket or a technical jacket could be a good choice if you are outdoors a lot. You're likely to be in the rain at some point, and so it makes sense to get a technical jacket.
These are usually lightweight, and are designed to keep you dry. The one above is by Napapijri, with one of their trademark technical rain jackets.
ALSO READ – Autumn Men's Jackets.
Blazer / Sports Jacket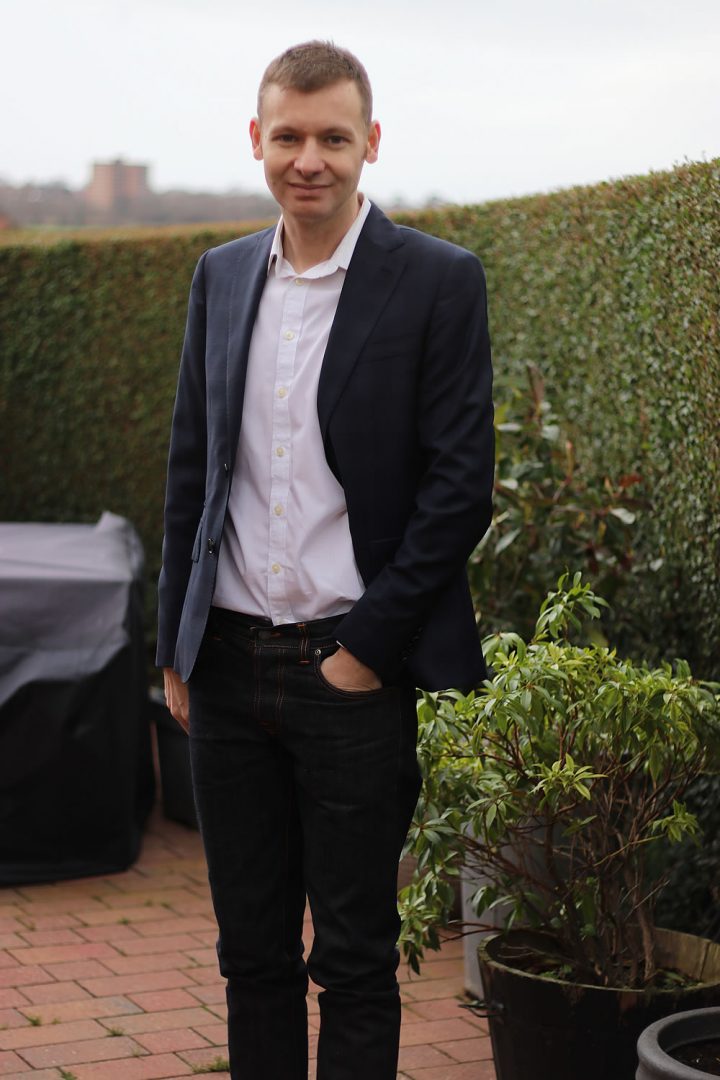 Finally I have to talk about a blazer. Blazers and sports jackets are a great choice of jacket to wear when you want to dress up.
You can wear a blazer over a t-shirt to up your style from casual to smart, and it looks good (as long as it matches the rest of your outfit).
There's plenty of other great outfits that can be worn with a blazer too, a shirt being the obvious choice.
Commonly Asked Questions
So How Many Jackets Should You Own?
If you can, you should own a jacket for every occasion you're likely to be in. As already mentioned, this will depend on your lifestyle.
For me, you should own at least 7 jackets. These are: A large winter coat, smaller winter jacket, smart jacket, casual bomber, denim jacket, blazer and an overcoat.
These 7 jackets will get you through every season, and you can go all year round with only these 7 jackets. They'll also cover every occasion you'll encounter, from the smartest to the most casual.
I don't think you can own too many, but you might run out of space or just get overwhelmed by the choice you have if you own a lot.
What Is The Best Men's Jacket To Own?
The best jacket to own will be whichever suits your own personal style. That's not a great answer, but it's the right one.
A leather jacket will be a great buy for someone who is into the style, and it goes with their outfits. If you're not into them, it may not go with the rest of your outfit and you'll feel uncomfortable wearing one.