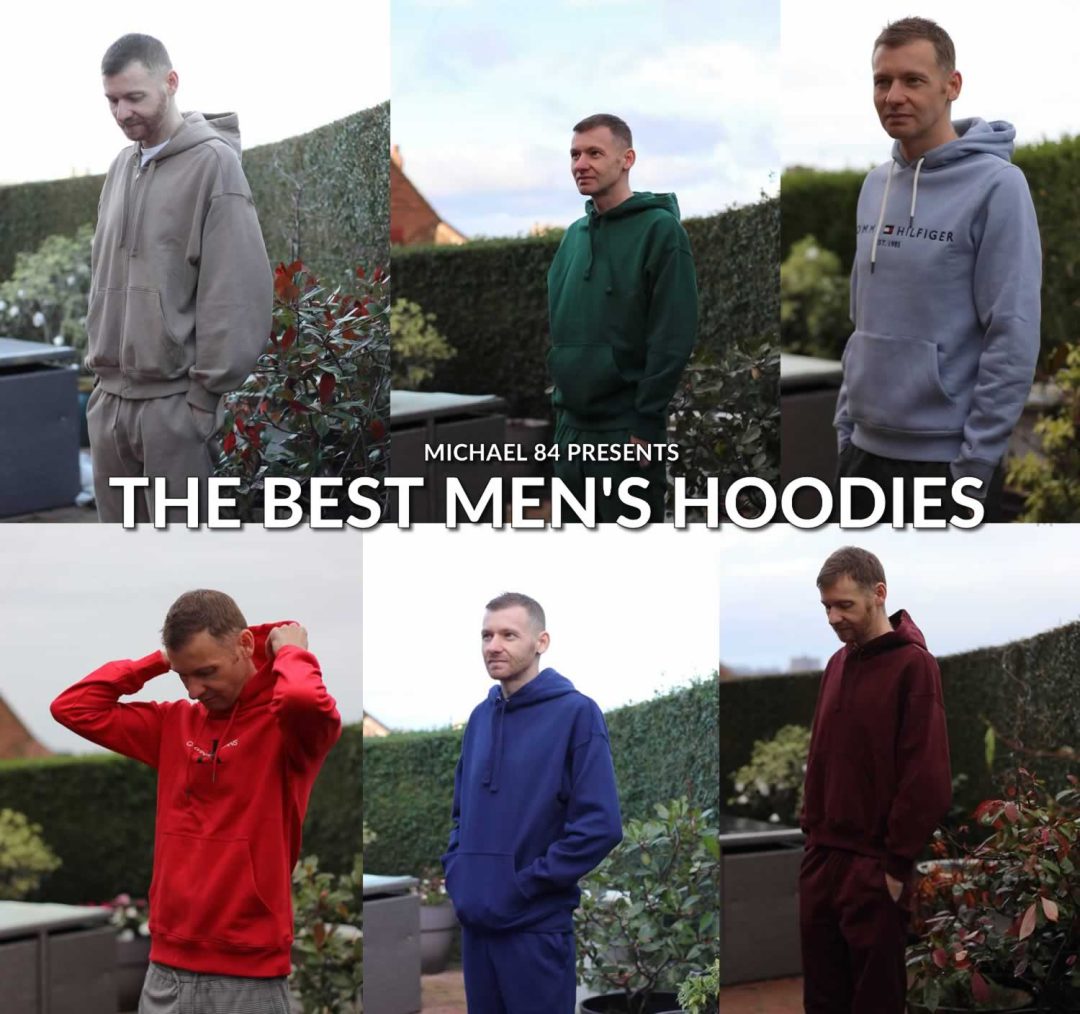 From being thought of as an unstylish piece of clothing to being a streetwear, luxury and wardrobe favourite, the humble hoodie or hooded sweatshirt as some call them have had quite a recent history.
Champion may have started the hoodie crazy, but the baton has been well and truly picked up by almost every fashion brand out there.
No matter what your style is, there seems to always be a place for a hoodie.
Over the years I have loved them. Swapping out from the standard sweatshirt to hooded versions and then back again, right now hoodies are on trend and it looks like no sign of stopping.
I've own so many over the years, and tried so many others.
But which is best? There's no easy answer to that. But here's the best hoodies you can buy, from luxury hoodies to high street favourites, streetwear brands and luxury labels.
Whether you like smart plain hoodies or graphics and prints, these are the best men's hoodies you need to know.
My Top Picks For Hoodie Brands:
Best Heavyweight Hoodie: H&M Blank Staples
Best Sustainable Hoodie Brand: Pangaia
Best Graphic Hoodie: Gucci
Best Value For Money Hoodie Brand: H&M Blank Staples
Best Premium Basic Hoodie Brand: ARKET
Best Luxury Hoodie: Derek Rose
Best Streetwear Hoodie Brand: Off-White
Sportswear Hoodie Brand: Polo Ralph Lauren
Best Winter Hoodie: Patagonia
Best Summer Hoodie: Sunspel
Champion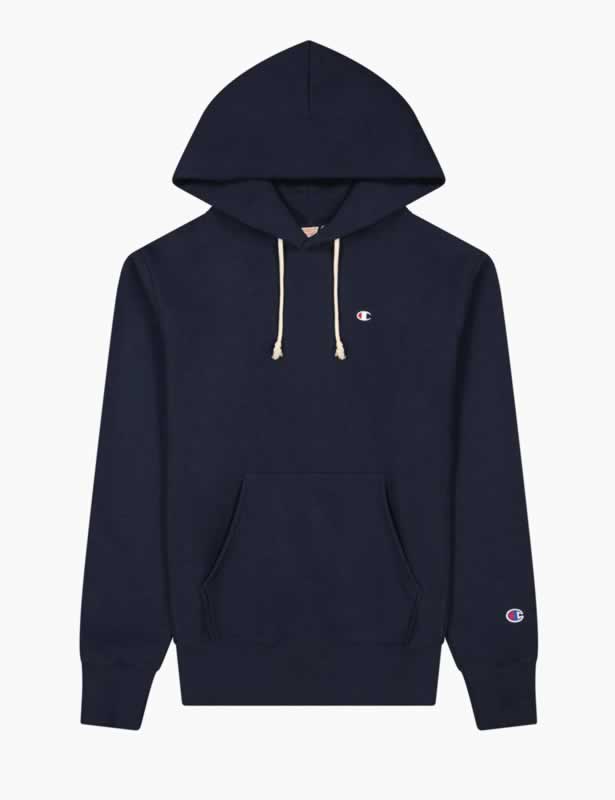 Champion Reverse Weave Hoodie £85 – [here]
Many see Champion as starting off the hoodie trend, so they have to get a mention.
A great brand for sweats, casual and sportswear, the Champion reverse weave hoodie is a timeless classic and a top quality hoodie. It comes with the small signature logo to the front, with one on the sleeve too.
They have every colour you could want, from the classic greys and blues, to light hues of yellow and green, and neutral colours too.
Champion Reverse Weave
Price – £85
Material – 74% cotton 26% polyester
H&M Blank Staples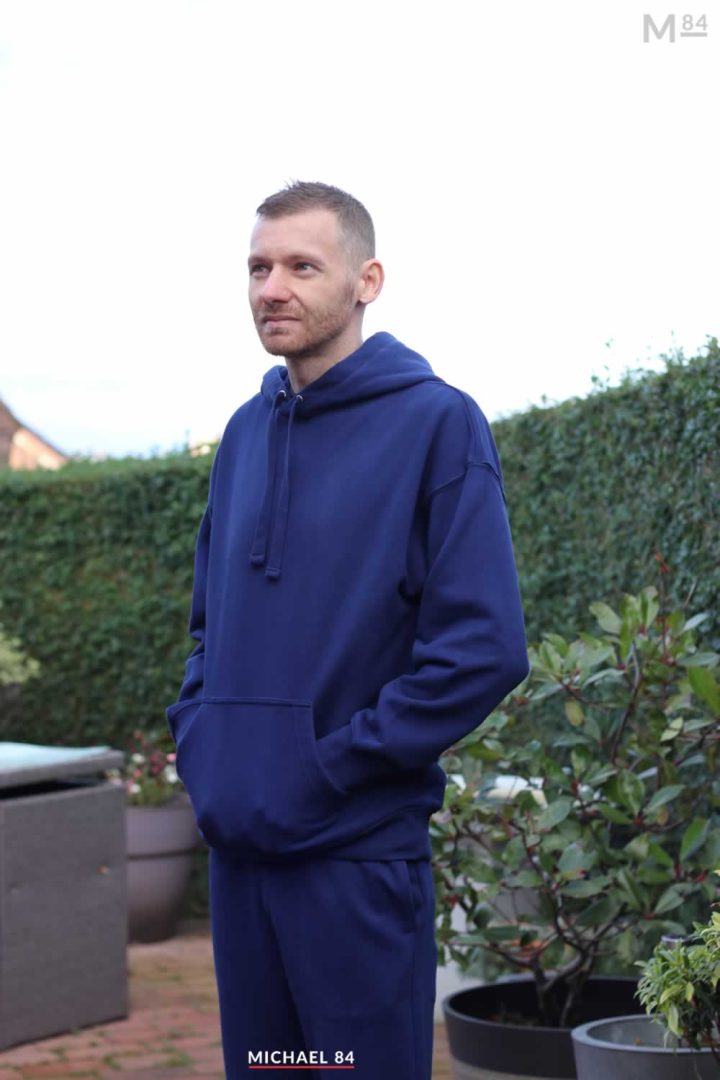 Wearing My H&M Blank Staples Hoodie In Navy Blue [full review]
I have mentioned Blank Staples from H&M, and for very good reason. These hoodies are so good!
From the super soft cotton material to the 460gsm weight, they are incredibly good quality. The best part? The price. The Blank Staples hoodies come in at £30 each. The fit is oversized, which makes them great for lounging around.
They are always dropping new colours, fresh for the season. The first release was back in 2020, and 3 years later they are always adding new colours.
H&M Blank Staples
Price – £30
Material – 100% cotton
ARKET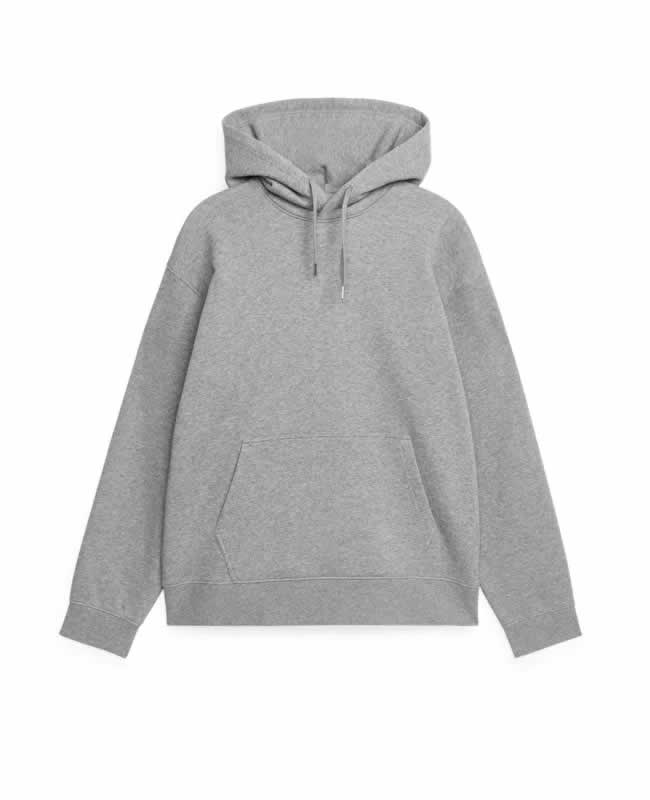 ARKET Relaxed Terry Hoodie
ARKET are a brand which are focused on providing quality premium basics with traceability. I've already got an ARKET sweatshirt, and they do a hooded version too.
The Relaxed Terry Hoodie comes in French Terry and is a heavy 360gsm weight cotton with a loose fit. A great brand which I can personally recommend.
This comfortable and thick hoodie comes in off-white, mid and dark grey as well as dark blue.
ARKET Relaxed Terry Hoodie
Price – £69
Material – 100% cotton
Pangaia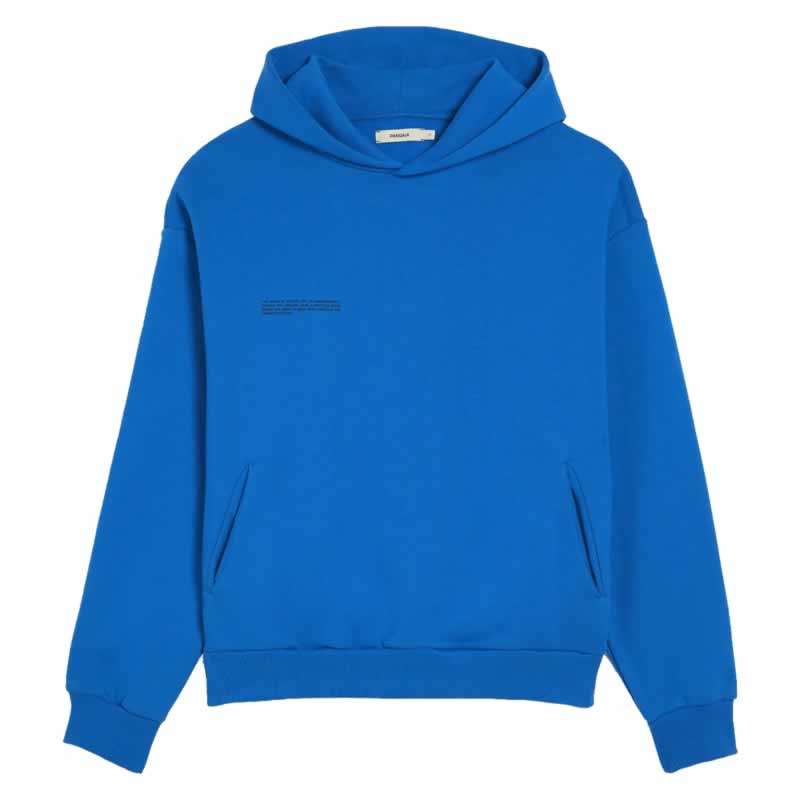 Pangaia 365 Signature Hoodie
Pangaia are well known as a sustainable fashion brand, but in their own words describe themselves as a materials science company. What I can say is that they make some pretty good sweats.
Pangaia is mostly well known for it's bright, bold and colourful basics and loose fitting garments, including hoodies. If you're looking for an eco-brand which has super bold colour hoodies, Pangaia has to be considered.
Over the past few years there's no doubt that Pangaia have been the on trend brand, so if it's a trendy hoodie you're looking for, this should be considered.
I've got a loopback jacket from them which is incredibly quality and super comfy to wear.
Pangaia 365 Signature Hoodie
Price – £150
Material – 50% Recycled cotton 50% organic cotton
Sunspel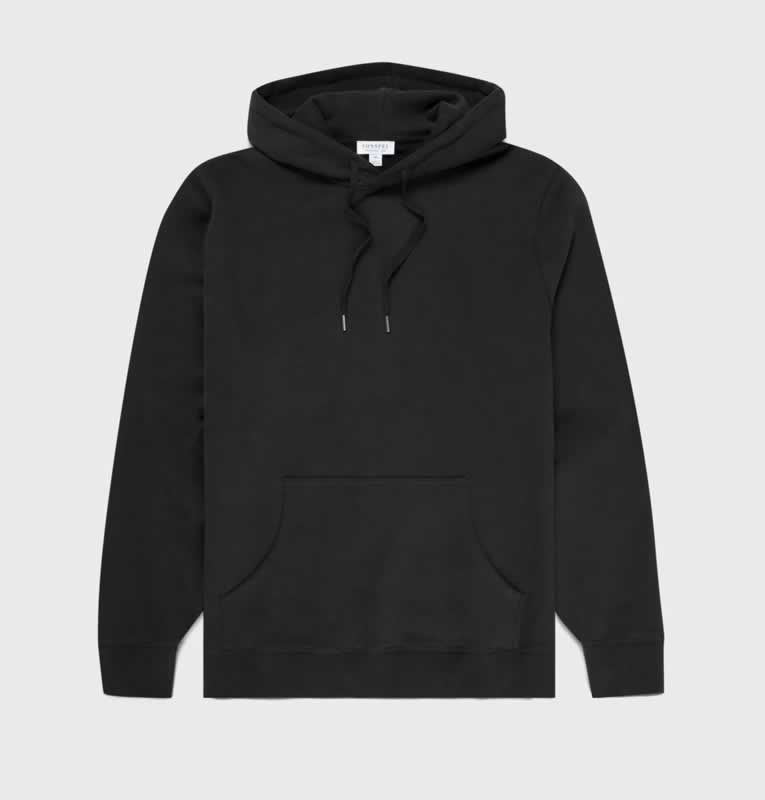 Sunspel overhead hoody in loopback cotton in black
British luxury basics brand Sunspel do a few really good hoodies, and is a brand known for it's luxury basics. I've got a nice T-shirt from them, and their sweats look just as good.
The Overhead hoodie comes in a premium loopback cotton fabric, classic fit and double hood with no exposed lining. They're made in Portugal, and come in a range of colours fit for any wardrobe.
If you're looking for high quality hoodies, Sunspel should be on your shopping list.
Sunspel overhead hoody
Price – £145
Material – 100% Cotton
Buy at Sunspel
Patagonia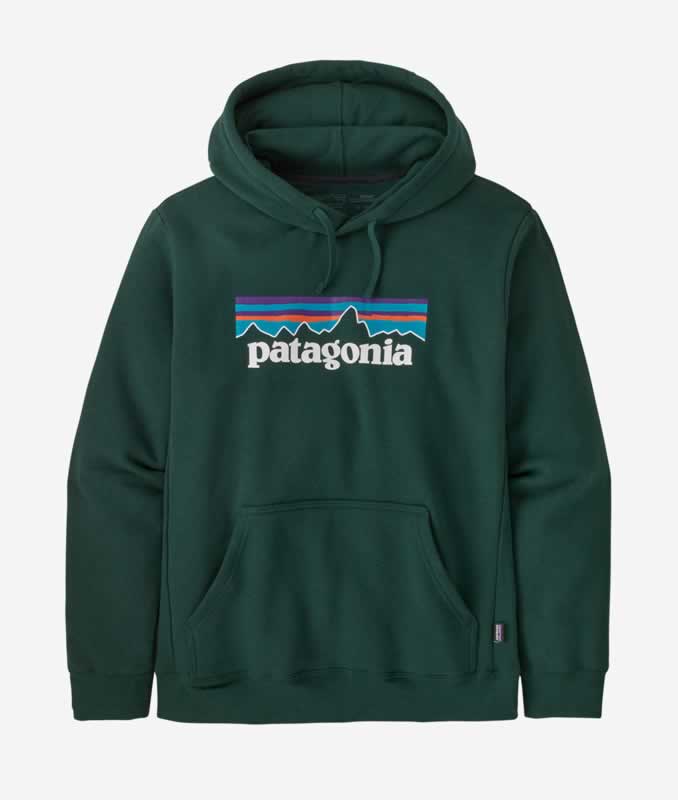 P-6 logo Uprisal hoodie
Patagonia is a well know sustainable fashion brand showcasing a real care for their products and the Earth.
Their P-6 logo Uprisal hoodie is made from 100% recycled materials, and showcases their branding with the logo to the front. I've picked it out here in green, with other colours such as navy and black available too.
Patagonia P-6 Uprisal Hoodie
Price – £90
Material – Recycled Cotton Blend
Buy at Patagonia
Derek Rose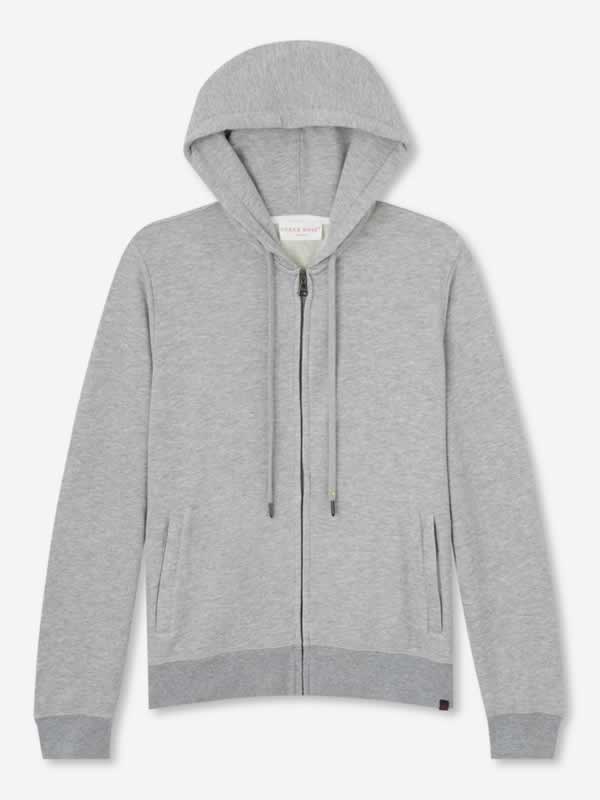 Derek Rose Quinn Zipped Hoodie
For a touch of class, and I mean that in every sense, this Derek Rose hoodie should be something you think of.
The Quinn Cotton modal hoodie combines the best of soft cotton with super soft modal, resulting in one of the softest zipped hoodies you'll wear.
After owning some Derek Rose modal bottoms as well as a T-shirt, I know how luxurious the fabric is. So if you can afford to spend on the luxury, this is a hoodie you should think about.
Derek Rose Quinn Zipped Hoodie
Price – £265
Material – 68% Cotton 32% Modal
Buy at Derek Rose
Carhartt WIP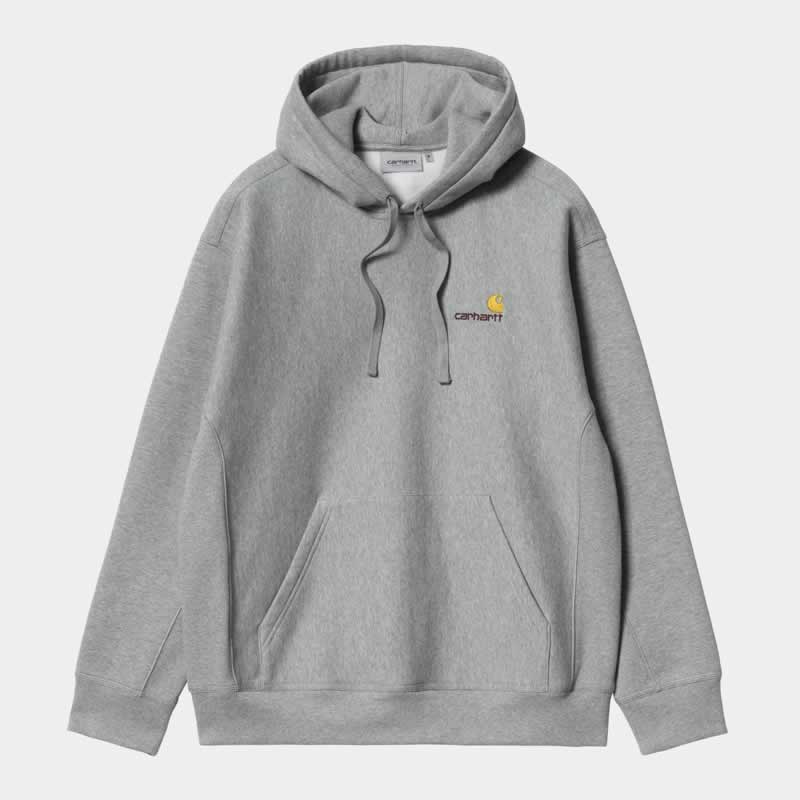 Carhartt WIP Hooded American Sweatshirt
Carhartt WIP (Work In Progress) is an American brand known for rugged and high quality garments with a deep history in workwear.
The sweatshirt has the trademark branding and logo in a small script style on the front, with pouch pocket to the front too. Available in a range of colours, I've picked it out in timeless grey.
Carhartt WIP Hoodie
Price – £95
Material – 80% cotton 20% polyester
Buy at Carhartt WIP
Polo Ralph Lauren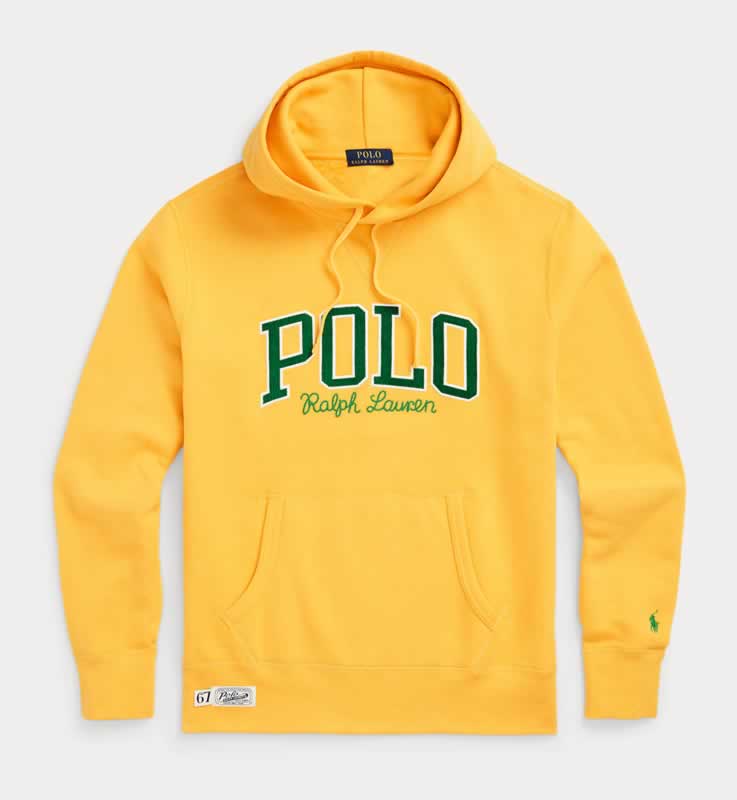 RL Fleece Logo Hoodie
If it's a sporty and good quality preppy hoodie brand is what you're looking for, the American Polo Ralph Lauren is the one to go for.
For Americana styling and a collegiate look, Polo is a good brand for a sporty hoodies style. Get a large logo print or small embroidered Polo horse which is a trademark of the brand.
POLO Ralph Lauren Logo Hoodie
Price – £115
Material – 60% cotton 40% polyester
Buy at Ralph Lauren
COS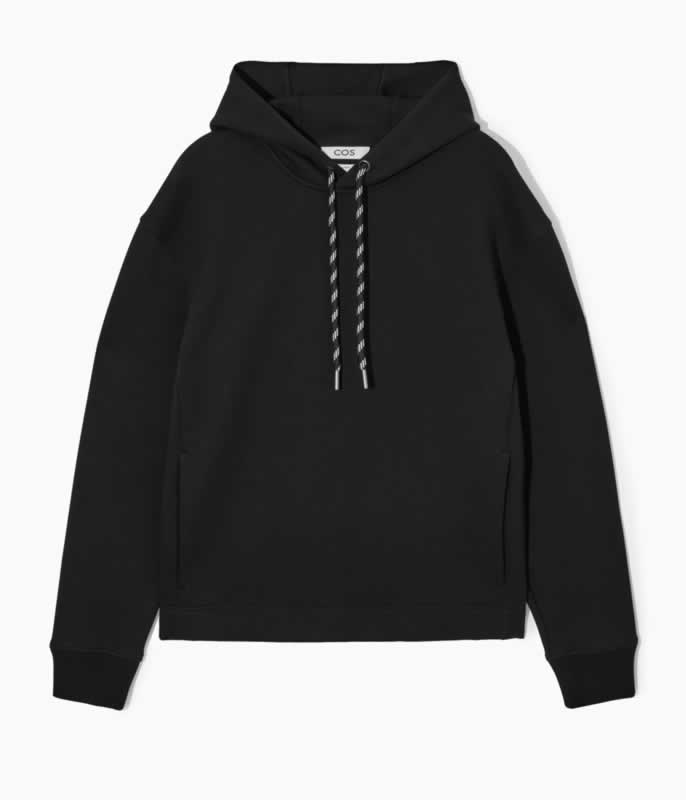 COS Relaxed Hoodie
Something futuristic with premium basics brand COS and this scuba hoodie. Made from a cotton and polyester blend, it's got a spongy feel to it which makes it very unique.
For the traditional, you can get cotton as well as cashmere hoodies all bosting qualities that will keep you warm in winter and stylish in the transitional seasons.
COS Relaxed Fit Hoodie
Price – £69
Material – 57% cotton 35% polyester 8% Elastane
Buy at COS
Uniqlo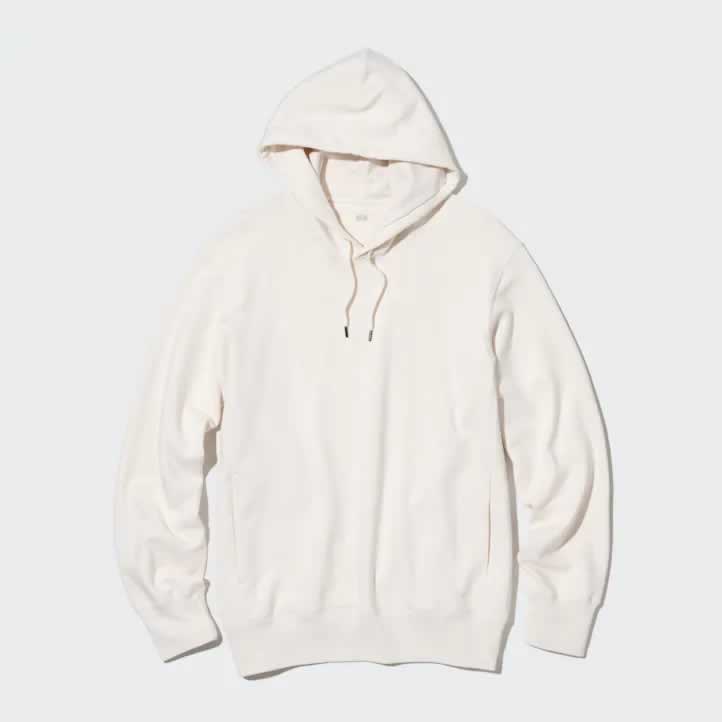 Uniqlo Pullover Sweat
When it comes to budget basics of good quality, a cheap hoodie from brand Uniqlo is going to do you well. With a good range available in a variety of colours and sizes, you can get a comfy hoodie for under £50.
Great for all shapes and sizes, Uniqlo hoodies come in sizes XXS all the way to 3XL making them a good choice for anyone who needs a bigger or smaller size that many high street labels do not carry.
Uniqlo Pullover Sweat
Price – £39
Material – 100% Cotton
Buy at Uniqlo
AMI Paris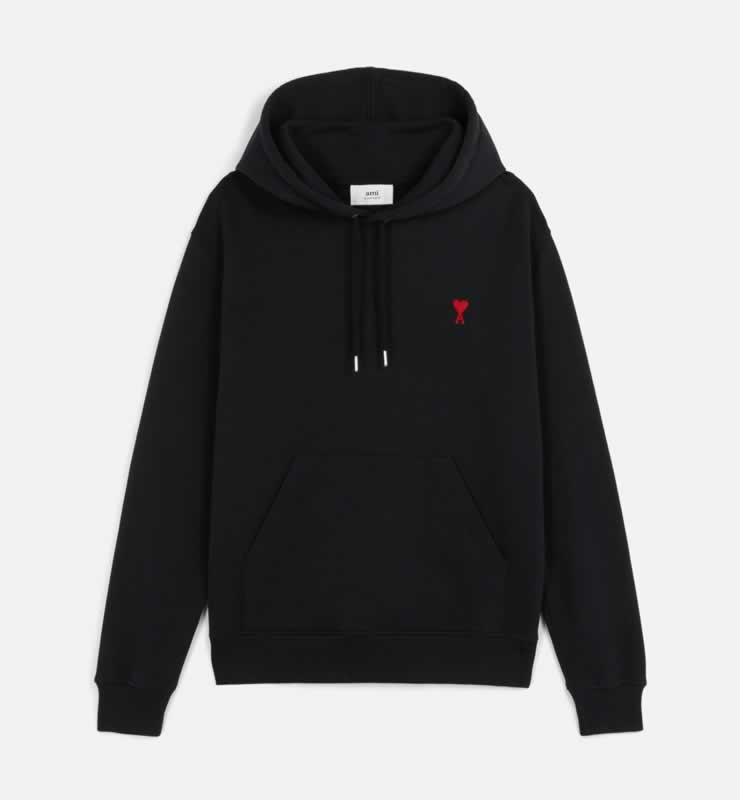 AMI De Couer Hoodie
For a dash of Parisian style, AMI Paris has got to be the hoodie brand to go for. With it's trademark embroidered heart and A letter, it's a brand which is going to get you noticed.
The loopback organic cotton ensure that this hoodie is not only from a great on trend fashion brand, but top quality too.
AMI De Couer Hoodie 
Price – £220
Material – 100% Cotton
Buy at AMI
Comme Des Garcons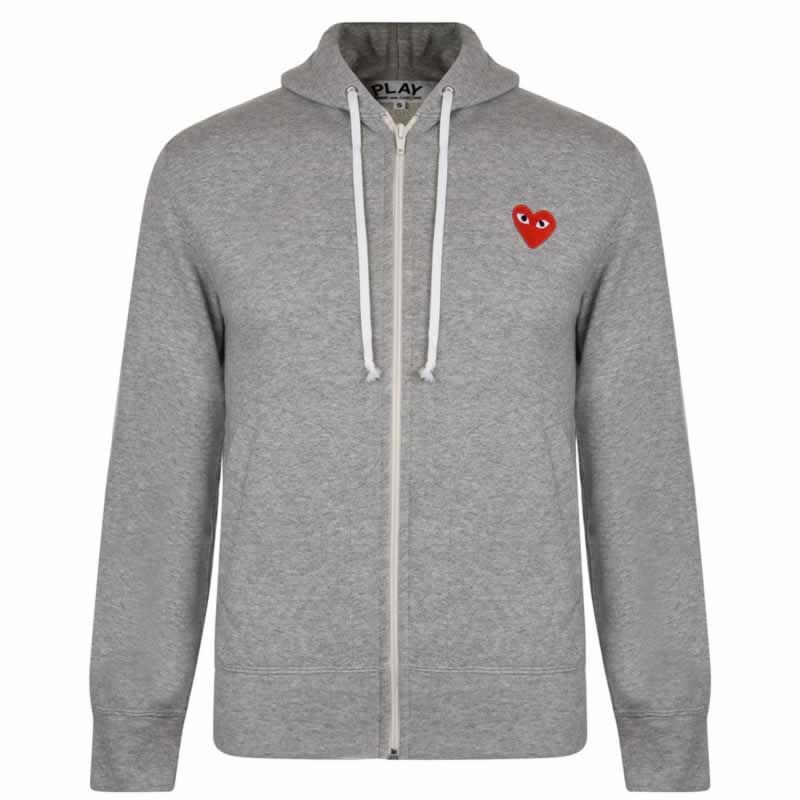 Comme Des Garcons Zipped Hoodie
One of my favourite on trend and streetwear brands is Comme Des Garcons, and their zipped hoodies are modern classics.
The Japanese brand's PLAY collection feature the heart graphic in a small style to the front of the hoodie, showing off the label without being in your face.
Comme Des Garcons Zipped Hoodie
Price – £235
Material – 100% Cotton
Stone Island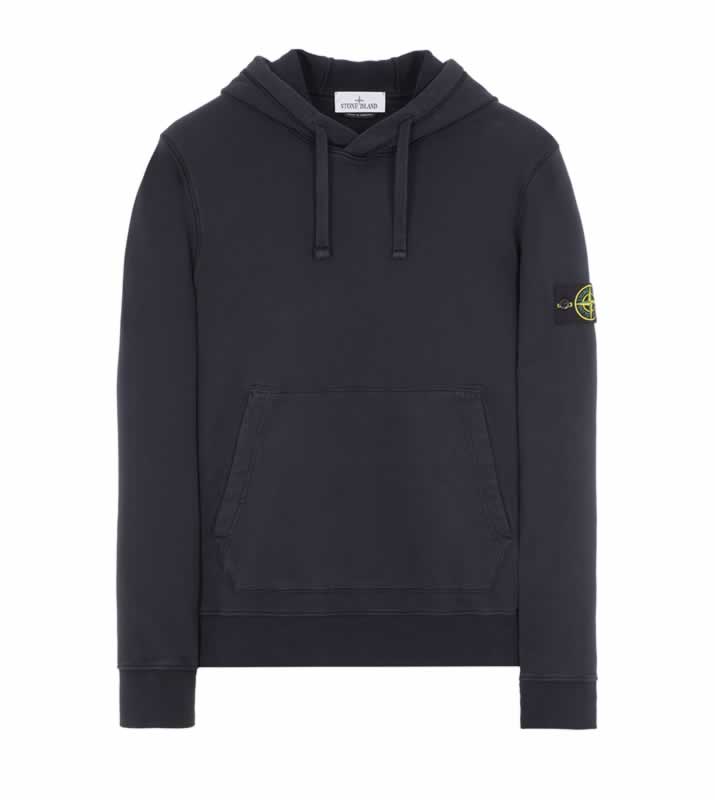 64151 Stone Island Hooded Sweatshirt
Well known for it's sleeve badge on the sleeve, Stone Island's fashion history is in terrace fashion and casuals culture. Born in Italy, the brand had a love affair for football fans in the UK.
These days it's very much in mainstream fashion, and you can easily see people wearing their Stone Island garms because of their signature sleeve patch.
Pick up a hoodie from the brand which come in a range of colours at an expensive price point.
AMI De Couer Hoodie 
Price – £220
Material – 100% Cotton
Buy at Stone Island
Fear Of God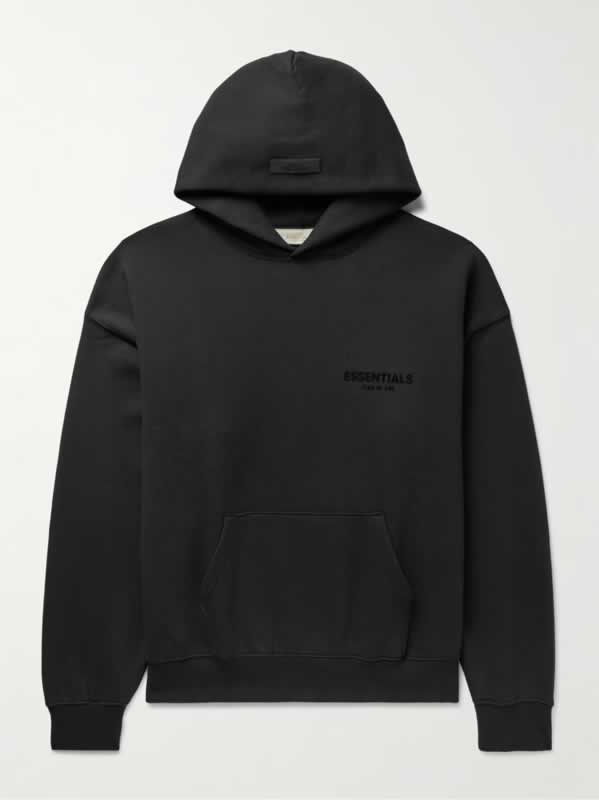 Fear Of God Essentials Hoodie
Fear Of God is a high end fashion label that has been on trend for the past few years with their Essentials line up. The Essentials hoodie was an easy entry into the Fear Of God world, with some still available now.
Fear Of God Essentials Hoodie
Price – £95
Material – 80% Cotton 20% Polyester
Buy at Fear Of God
Gucci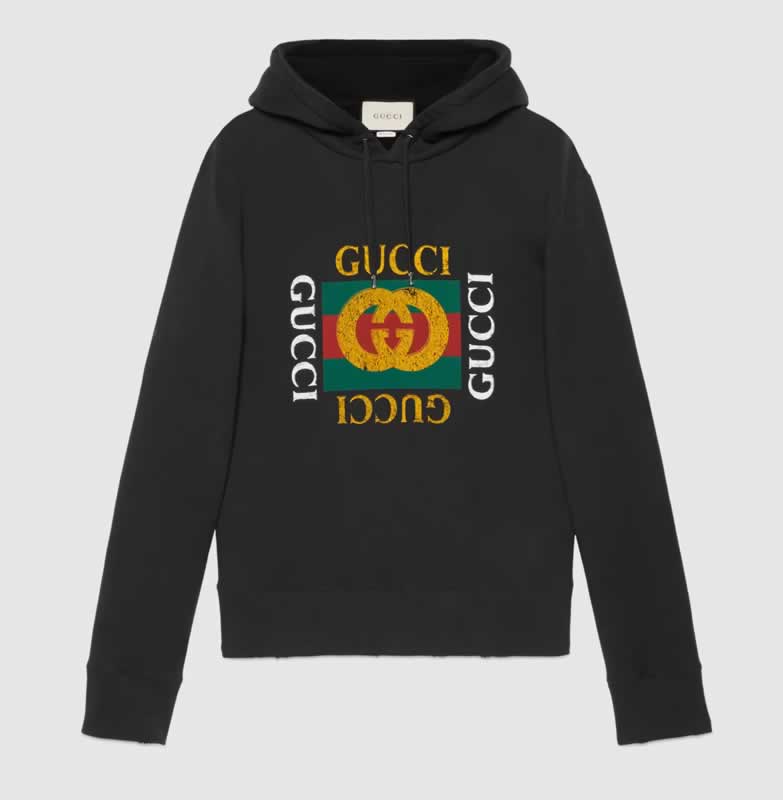 Gucci Logo Black Cotton Jersey Oversized Hoodie
When it comes to high end luxury hoodies, you can't go wrong with Gucci. If you're all about showcasing wealth, getting one of their large logo hoodies is a good way of going about it.
They have plenty of Gucci logos, monograms and designs which have become staples in high end fashion, with hype beasts and streetwear culture fanatics snapping them up for high end prices.
Gucci Logo Hoodie
Price – £900
Material – 100% Cotton
Buy at Gucci
Brunello Cucinelli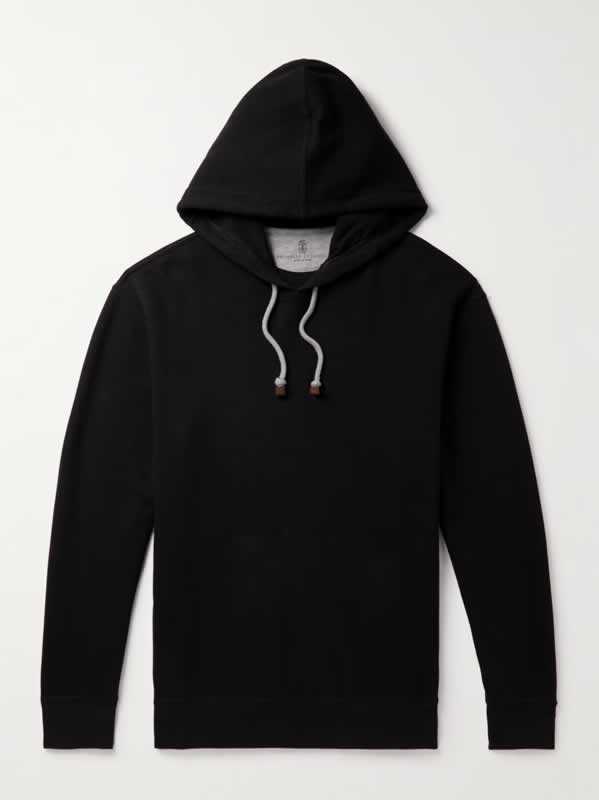 Brunello Cucinelli Hoodie
Super luxury fashion brand brings style and comfort together with their mid weight soft to touch loungewear cotton hoodie. If it's Italian luxury you're looking for, Brunello Cucinelli is a high end fashion brand you should be paying attention to.
Brunello Cucinelli Cotton Blend Hoodie
Price – £580
Material – 80% Cotton 20% Polyester
What Are Good Quality Hoodies
When it comes to knowing what sets a good hoodie apart from a bad one, there's certain things you need to consider. These are:
Price
Comfort
Style
Function
Material and Construction
Price
The price of a hoodie is subjective. If you want a luxury brand such as Gucci, you'll have to spend a whole lot more. If you're focussing on high quality at a good price, there's nothing better than Blank Staples from H&M in my opinion.
For the best of premium basic brands, ARKET is a good choice, and when it comes to sustainability Pangaia and Patagonia are great picks.
Comfort & Materials
A hoodie is generally a laid back and relaxed piece of clothing, so you want it to be as comfortable as possible. A good comfy hoodie will be cotton or a cotton blend, be a good fit and made of the softest cottons and materials.
Style & Function
If you want to have the most stylish hoodie, the one to go for is a slim fit. Slim fit hoodies are cut closer to the body, and so give off a much smarter look.
A baggy, oversized or loose fit hoodie is great for lounging around, but not as stylish as a fitted option (check out how to not look sloppy in a hoodie).
Types Of Hoodies (Zipped Or Pull Over)
There are 2 main types of hoodies: Zipped and pull over. They are exactly as you might think.
A zipped hoodie will have a full zip from top to bottom, similar to a jacket. These are sometimes called zipped hooded sweatshirts.
A pull over hoodie is pulled over your head, for a more traditional construction.
Verdict
Those are the best hoodies brands you can buy today. With a vast array of different price points, functions, styles and fashion labels, there's a lot on offer for men's hoodies in fashion right now.