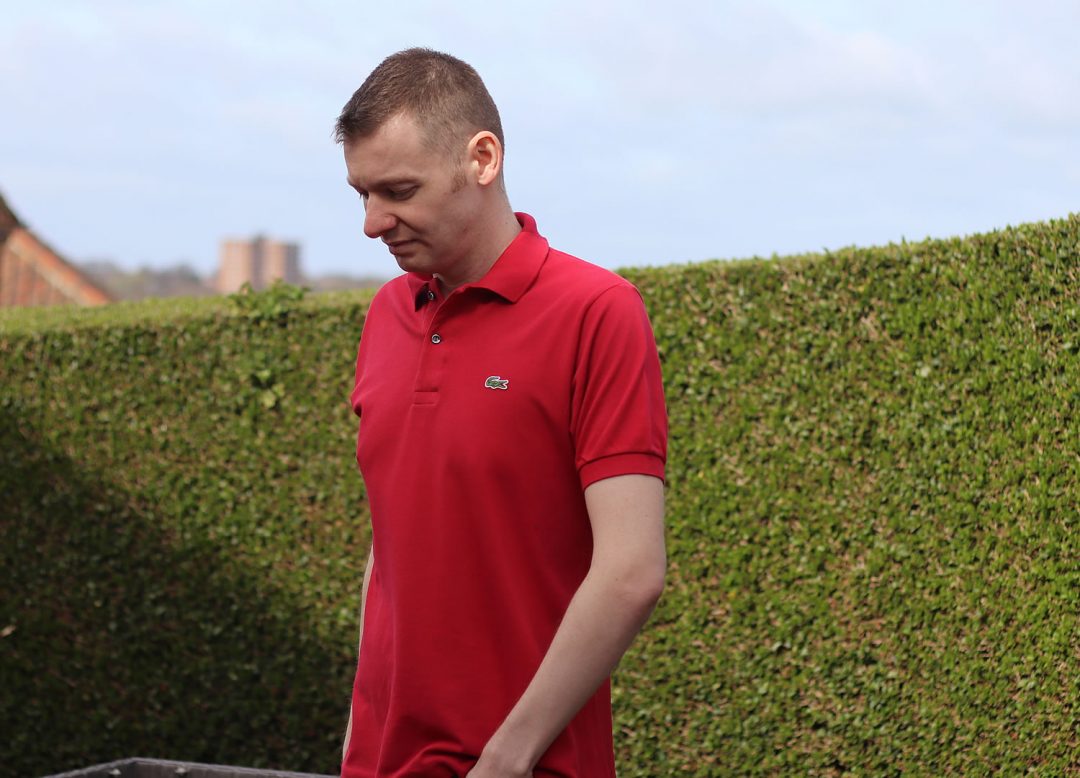 What do you do when you want to wear something smarter than a T-shirt, but you don't want to wear something like a button up shirt?
You wear a polo shirt.
If you're looking for a new polo shirt, these are the best polo shirt brands you can buy. Whether it's a wardrobe refresh or want to add to your collection, there's a polo for every budget.
Most of the polo shirts we know and love today have their roots found in the sport of tennis. They have been credited to great René Lacoste, former tennis player. Back in the day tennis pros would wear their tennis whites, which consisted of a shirt with long sleeves, which would be rolled up.
Lacoste knew that what we know now, shirts aren't great for sport, they're uncomfortable and the polo shirt was born.
The DNA: Exactly what is a polo shirt?
Short sleeves, made from a cotton which was named piqué. This was loosely knit fabric, with a collar and button placket. That is the polo shirts you know today, which stretch all the way back then.
They were also used in horse sports, including polo, which pre-dates the tennis attire. This can be attributed to the naming of the garment.
You'll find them mostly in summer fashion, and make a good, smarter alternative to a traditional T-shirt.
---
The Best Polo Shirt Brands For Men
Lacoste
One of the godfathers of the polo shirts, invented by former tennis player René Lacoste as mentioned above. His nickname was the crocodile, which is where the infamous Lacoste logo comes from.
I own a few Lacoste polos and have owned plenty over the years, and think they're great. When it comes to a polo shirt, they're one of the original brands with heritage which you can go for.
With a huge number of colours, there's plenty of different designs and patterns. But I prefer the tradition of the classic polo in a standard colour.
The classic polo with small croc now comes in a classic, regular and slim fit, in over 40 colours.
There's even options to customise your own, selecting the colours for that one off personalised polo shirt.
Get yours at Lacoste for £85
Fred Perry
Where France has Lacoste, Great Britain has Fred Perry.
Once again the brand comes from tennis roots. The triple Wimbledon champion created the brand of his name back in 1952, and the polo shirt has become the staple product.
In fact for many, Fred Perry is the shirt, the brand is so synonymous with this style of shirt (The same way everyone calls all vacuum cleaners, "Hoovers").
The trademark feature of the original Fred Perry shirt (which they call the M12) is the twin tipped detailing on the sleeve cuffs and collar.
Proudly Made In England, you can pick this up from Fred Perry here for £85
Ralph Lauren
While other brands follow the tennis route, Ralph Lauren is firmly into the heritage of the sport of polo with their POLO line. This includes some great polo shirts.
The absolutely clean cut polo looks immaculate in their colours, with just a small logo to the front chest of the infamous Ralph Lauren pony.
It looks so clean in white, and comes in cotton with a tennis tail detail, slim fit and 2-button placket.
Get this at Ralph Lauren here for £89
Sunspel
When you want a clean-cut polo shirt made from super soft cotton, look no further than Sunspel. This is a slim fit polo, which would be my fit of choice as it creates a smarter silhouette for your body.
Completely blank of any branding or logos, it's all about the shirt, which is made from 100% cotton.
The pique polo is available in a range of colours, I've picked out green here, and you can get it at Sunspel for £105
GANT
The original Polo from GANT comes in many colours, some perfect for Summer including this which they're calling pool green.
It's made from pique jersey cotton, comes in a regular fit and is classic, with small GANT branding to the front.
Get it here at GANT for £80
All Saints
The reform polo shirt from AllSaints comes in a nice range of dusty marl colours. This includes  the grey pictured, as well as solid black, blue or white and a contrasting 3 button placket.
With the trademark ramskull logo embroidered to the front breast, it's a clean cotton polo which you could consider.
Get it at AllSaints for £55.
Hugo Boss
If you want a designer brand which you know is going to have good quality without shouting about it, Hugo Boss has this polo shirt.
I absolutely love this colour and design for summer. It's sky blue, with grey and dark blue tipped trim which I think makes it look so smart for the summer.
It's a pique 100% cotton polo in regular fit, and has the BOSS branding to the front breast of the shirt. This is one of the best designer polo shirts on the list this season.
Get it at Hugo Boss for £75.
Burberry
Looking for something a little bit more luxurious? Burberry offer a classic pique polo shirt with it's own trademark twist.
Their infamous Burberry check pattern in the placket of the shirt. I really like this choice in a classic black colour, which looks really sleek. It comes with the monogram motif to the front breast in a tonal style.
If you want a polo from a luxury fashion house, this one is to be considered.
Pick it up at Burberry for £250.
H&M
So going from the super expensive to the cheaper polo shirt options, I've picked out this navy one from H&M.
This, however, is from the premium line of H&M. It's a little bit more expensive than their regular line, but also a little bit better in terms of quality.
It's a silk blend polo, so you know it's going to feel silky smooth on your skin. Available in a few colours, I've picked it out in a dark blue shade.
Get it at H&M for £30.
Uniqlo
Last up is another one from the lesser-expensive option, from another great brand I love for basics. The Uniqlo dry pique polo is made from a mix of cotton and polyester, giving it a soft touch.
It has a completely minimalist design at an affordable price, which you can get in a range of colours.
Get it at Uniqlo for £20.
Best Polo Shirts For Work
When it comes to the best polo shirts for work, I have to recommend the H&M Polo shirt packs. You get 3 polo shirts for just under £20, which is really good value.
When it comes to wearing for work, you want something which is going to be presentable, but you'll not want to spend fortunes on clothes you'll end up wearing all the time.
If you're looking to wear polos every day for work, their packs are good value. You get 3 different colours, so buying 2 packs of these leaves you with 6 different colour polo shirts. One for every day of the week, and even one for a Saturday or Sunday too.
I've picked out these two packs which have a good variety of colours, to give you something different to wear each day. Get them both for under £40 at H&M here.
My favourite go to brands for polo shirts has always been Lacoste Fred Perry Or Ralph Lauren. They have history and heritage with polos, making them a great choice.
---
Further Reading
What Is A Polo Shirt
It's probably best to get into what a polo shirt is, just to make sure we're all on the right page. As mentioned above, they are usually made from cotton, in a loose knit which is known as pique.
Other materials can be used, and one of the more popular is merino knit, which is a very light wool.
These are usually worn more in the Spring and Autumn rather than Summer, as cotton is a better material for dealing with heat and sweat. In terms of dress code, they can be thought of as being part of the  smart casual dress code.
Another feature is the length of the sleeves. Although they are available in long sleeve, this guide is for Spring and Summer, and short sleeve will be featured more heavily here.
Short sleeve polos have become the de facto style, but long sleeves are increasingly popular in the cooler months as a casual substitute to a shirt.
When it comes to the features of the shirt, there's a couple of characteristics which sets the polo apart from other shirts. The sleeves are also almost always cuffed, keeping the fit of the sleeves well.
The front comes with a placket which has a few buttons, the number varies on design, but is usually between 2 and 4. Finally the shirt comes with a collar, some reasonably stiff, others fairly soft.
A polo shirt can be seen as an in-between top, which fits between a casual or formal shirt, and a casual T-shirt.
They can be worn to summer events such as part of a BBQ outfit, or you can also wear it while travelling if you're going on holiday, to give you a smarter edge at the airport.
A polo shirt is a great option when you want something smarter than a t-shirt but less formal than a button up shirt. They fall into the smart casual dress code, and are best seen in Spring, Summer & Autumn.

You can go for muted colours, staple colours or something bold and bright to create a statement piece.
---
Polo Shirt Colours
Possibly the single biggest great thing about wearing a polo shirt is the colours. Not only do they come in a huge array of different colours, shades and hues, it's also perfectly acceptable and stylish to wear something which pops.
For almost all other clothing, the advice is to start with a staple colour and build from there. When it comes to polos, it's almost the opposite.
You can go for grey and navy, but as for black and white, you may want to skip those, especially if you're only getting 1 or 2 polos.
Instead you can swap this out for bold and bright colours, a vivid blue or a pop of red, green, yellow or sky blue.
When it comes to picking out a colour, there's almost no wrong answer, providing it matches up well with the rest of your outfit.
Polo Shirt Designs & Patterns
Not all polo shirts are created equally, and that comes with the designs too. While I love the solid colours of polo shirts because of their heritage and history, there's other options out there too.
You can check out a colour block option, which splits the shirt into sections of colour. There's also stripes, both vertical and horizontal, with clean lines giving off a nice look.
There's plenty of other pattern designs which you can get too, perfect if you're looking for a polo but want to stand out from the crowd.
---
Conclusion
That's the best polo shirts for this Spring and Summer. A polo shirt is one of those items every man should have in their wardrobe.
They're the perfect go-between when you want to dress up more than wearing a tee, but don't want the formality of a shirt. The polo shirt is your answer.
It's a timeless piece of clothing which you can buy knowing it's not going to go out of style.
If you're looking for something more casual, check out what the best T-shirts to wear has to offer. You can also find more wardrobe essentials if you're wondering what to pair with a polo shirt.
As always, let me know what you think of a polo shirt, and if it's something you have in your wardrobe for the summer season.