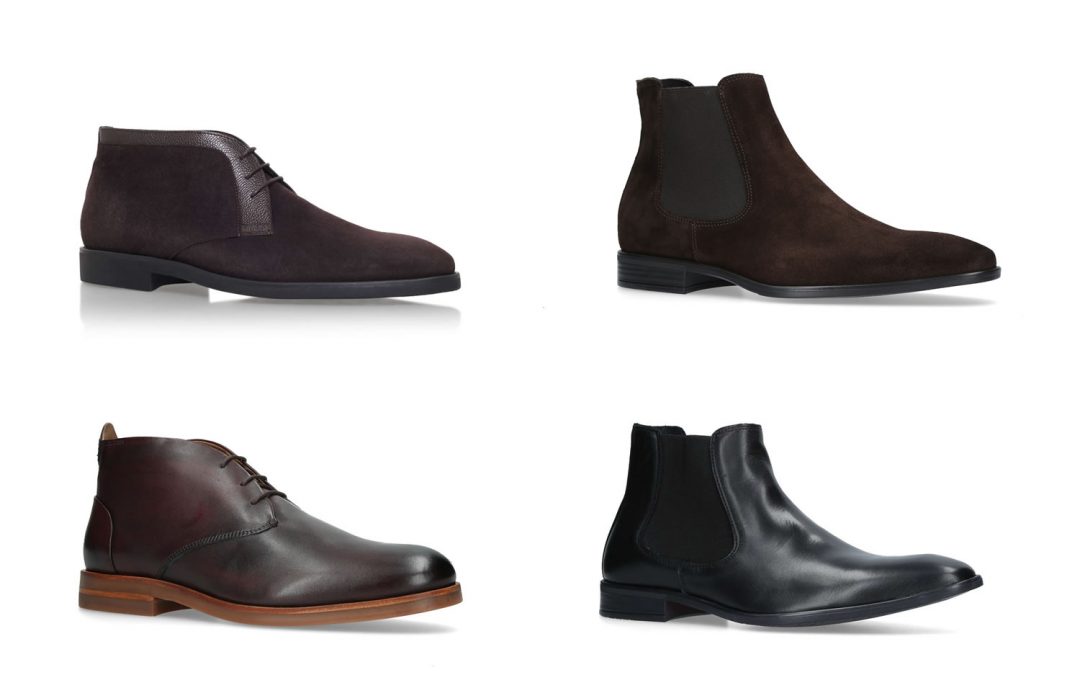 When it comes to picking out your footwear for Autumn and Winter, we've got a few good options. Two of these are different styles of boots, I am talking about Chukka Boots and Chelsea Boots.
But what are they, should you have both in your wardrobe, and what are the differences any way.
Let's take a look at both of these styles of boots, and why you should consider a pair of these if you're looking for something fresh this season.
Chelsea Or Chukka Boots – The Similarities
There are a couple of similarities when it comes to Chelsea and Chukka boots. first of all, both styles are ankle length boots, and they both suit the Autumn and Winter seasons.
They are both designed to give your feet that added protection which you don't get with traditional shoes or trainers.
You can think of Chelsea as being more formal, and Chukka as being more casual. Both can be worn as part of any smart casual outfit.
Boots are definitely a pair of shoes a man should own, and you should go for at least one type in your footwear wardrobe. But which one, if not both, should you choose?
What Are Chelsea Boots
It's incredibly easy to identify a Chelsea boot, simply by their look. They have a trademark side panel which is elasticated, often seen in a contrasting colour.
They are slip-ons, which means no laces, and sometimes come with a tab at the back to put on the boot more easily.
When it comes to materials, the boots are made of leather. This can be the usual hard leather, or suede.
As for colours, you can find them in an array of colours, with the most popular being brown, tan, grey and black Chelsea boots.
Don't be surprised to see some other colours, with red and oxblood, as well as shades of blue being seen on those who are looking for an alternative to tradition.
They are seen as the most stylish option when it comes to boots. With no laces and made of leather, you can think of these as the formal shoes of the boot world.

How To Wear Chelsea Boots
As mentioned above, Chelsea boots are seen as the smartest boots, but of course not as formal as a pair of traditional Oxford shoes. When you're looking to keep your outfit smart but want to add an edge to it, Chelsea boots are a good way to do it.
You can wear a pair of Chelsea boots as part of a smart casual outfit, and they look pretty good with a dark pair of denim jeans. Pairing them up with your usual Autumn jumpers along with an overcoat or other suitable outerwear.
Great for a night out, around town during the day or almost any other semi-formal or casual occasion, they're your go to boots when it comes to versatility.
What Are Chukka Boots
When it comes to formality, Chukka boots are closer to the other end of the spectrum, but can give your outfit that standout look this season. Chukka boots are lace ups, but only have two or three eyelets for the laces, keeping them as smart as possible.
This is similar to a lacing system which is used in derby shoes, although they tend to be seen as smarter.
Once again they are ankle length boots, great to be worn in smart casual, or more casual settings, when a low pair of shoes or trainers will not cut it.
Something should also be said about desert boots, as there is a bit of confusion between desert boots vs chukka boots. Simply, all desert boots are chukkas, but not all chukkas are desert boots.
It comes down to the formality, desert boots usually have a crepe sole  and are usually lighter in weight.
When it comes to materials, the uppers will be leather or suede, with leather, rubber or synthetic soles. As these boots are more on the side of casual, there's plenty of colours available.
This includes the traditional ones for your footwear, black, brown, tan, grey, oxblood and blue.

How To Wear Chukka Boots
Wearing chukka boots with any outfit is pretty easy, and can be seen as a smart formal option when it comes to picking out footwear. You can pair them with virtually any jeans or chinos, always remembering that choosing a suitable colour of trousers with the boots is a must. Avoid any colour clashes.
For a rugged look you can thrown on a leather jacket along with a casual knit, or a pea coat will give the look some smart stylish appeal.
Chelsea Boots Or Chukka Boots: A Quick Recap
Chelsea boots are smart casual but more formal. Think of these as an alternative to wearing derby shoes
Chukka boots are less formal and more casual. These could be a good alternative to brogues or smart trainers
Chukka boots are lace ups
Chelsea Boots are slip ons
Caring For Your Boots
It comes as no surprise that you have to care for your footwear, especially in the Autumn and Winter. There'll be cold temperatures, rain and possibly snow. Leather should be able to hold up pretty well, but if you're going for suede, extra precautions should be taken.
As I've already written in my how to clean suede guide, prevention is better than cure. As soon as you buy your boots, it's time to protect them immediately, and use a water repellent such as Scotch Guard, or specialised suede protector giving you that added piece of mind should you inevitably step into a puddle.
Buyers Guide – Favourite Chelsea Boots & Chukka
If you're in the market for some Chelsea boots or chukkas, here's a few of my favourites which you can shop for.
Kurt Geiger Frederick Chelsea Boots – £139
Dune Calzaghe Suede Chelsea Boots – £75
Common Projects Chelsea Boots In Black – £410
Here's three pairs of chukka boots which have caught my eye this season, from different price points.
Crockett & Jones Tetbury chukka boots – £355
Tommy Hilfiger Classic Lace Up Chukkas – £130
PS by Paul Smith Clean Suede Boots – £175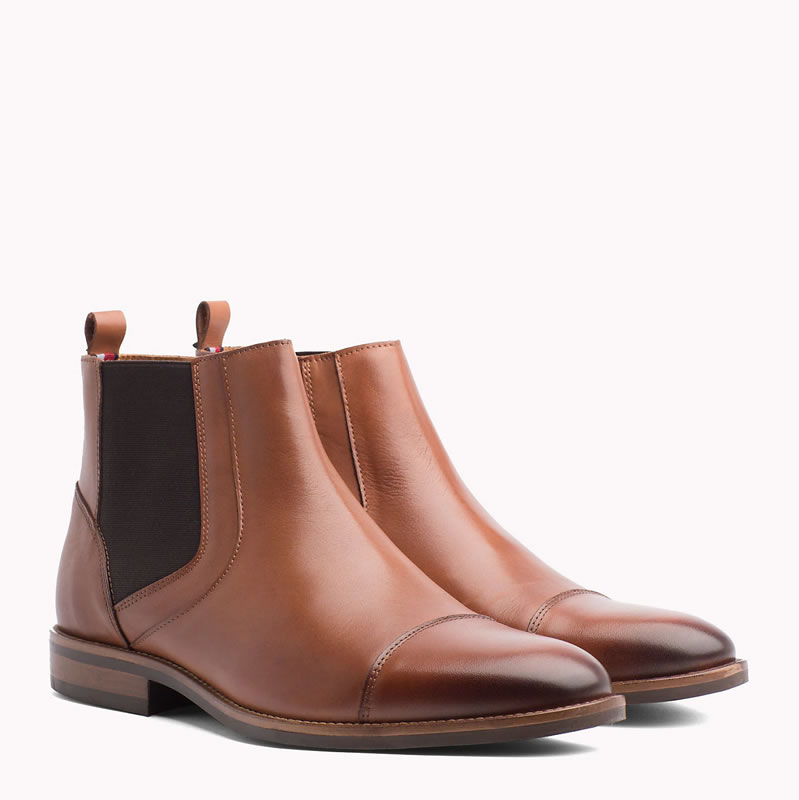 Tommy Hilfiger Chelsea Boots in Winter Cognac colour – £140
Verdict
Whether you're going for chukka or Chelsea boots, they're both great options for this season, and a welcome addition to any wardrobe if you're looking to freshen things up.
For the smarter look, go for the Chelsea. If you're more about the every day casual style, check out a pair of chukkas.