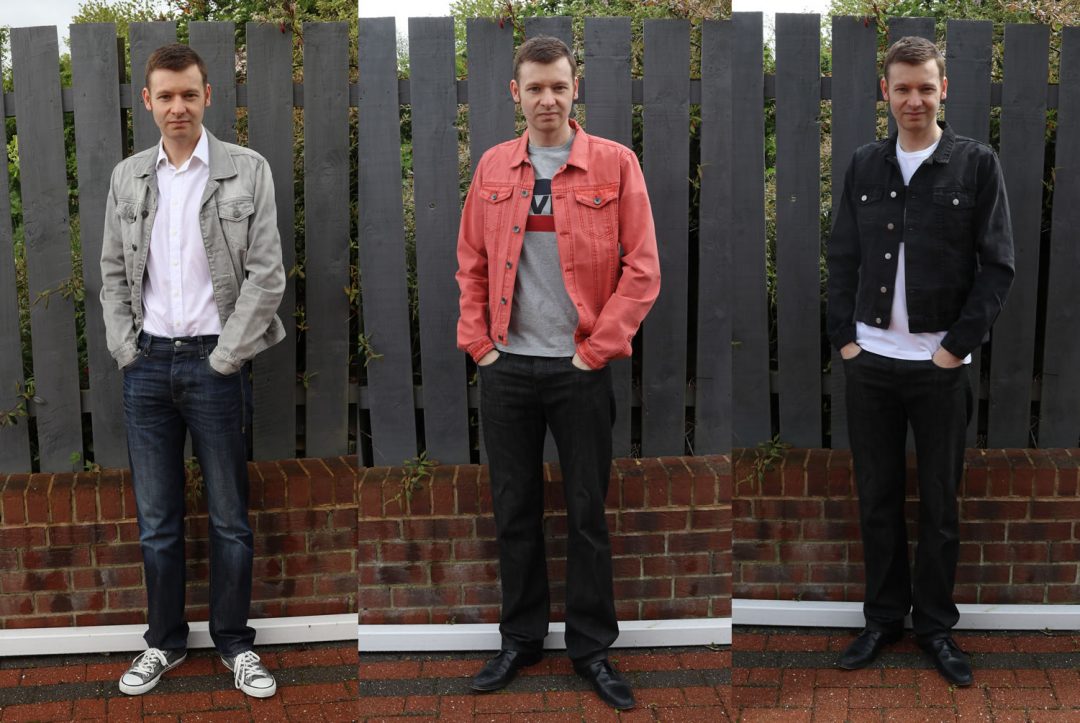 My Denim Jackets: All Saints In Grey | !Solid In Rust | Cheap Monday In Black
One trend I really love for Summer, and for Spring and even Autumn for that matter is the denim jacket.
When thinking about denim jackets, it's definitely more of a warm weather item of clothing, which means it's time to put away the overcoats and Winter Coats, and pair up some of your warm weather wardrobe with this jacket style when it gets a bit chilly, or when you just want to style up an outfit.
It can be a bit of a trend for some, especially something like double denim which is a look which has a love/hate tag to it, but there's a few things you can do to avoid this kind of look, or embrace it if that's your thing.
I'm going to talk about everything to do with jean jackets, from how to style them to what to wear with them, including footwear and other clothing.
Are you ready? Let's Go!
How To Wear A Denim Jackets – Men
So first thing's first, a denim jacket is 99% a casual or smart casual item. In fact I'd have to say it's 100% it's not a smart-formal or any kind of formal item of clothing.
Having said that, it doesn't mean that it looks shabby or untidy, although that look can be achieved depending on the style of denim you're choosing.
So you can wear these jackets as a casual piece or part of a smart casual outfit, and as you'd imagine, it will depend on what you wear with it to get your desired look.
What To Wear With A Jean Jacket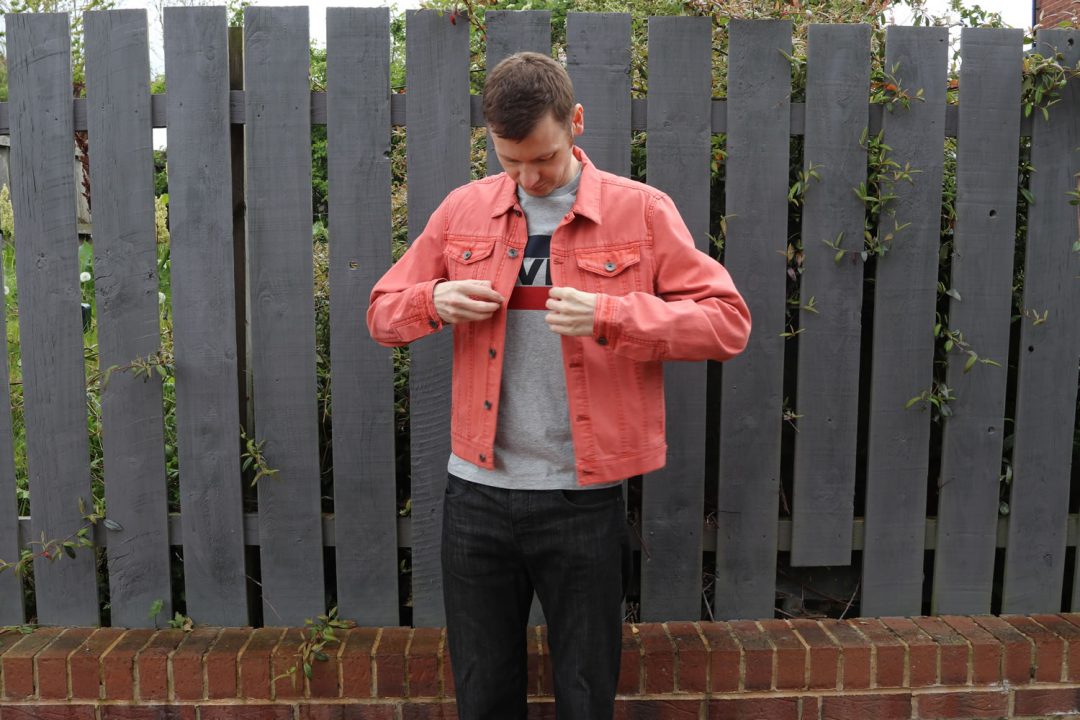 How To Wear A Denim Jacket With Jeans
Yes, you can wear denim jeans with your denim jacket, and it doesn't necessarily have to look like that double denim look from the 90s;
Do you remember B'Witched and who can forget the Justin Timberlake and Britney Spears double denim looks?
If you love to wear jeans on your bottom half and you want to embrace a denim jacket without looking like you're doing the double denim then there's an easy solution; Mix up the colours.
If you have a light blue jacket you can wear black jeans, have an indigo jacket then you can wear black jeans or a light wash. If you want it to look the most inconspicuous wearing the darkest and lightest denim combination works best, and black denim always looks smart.
As we know from my denim jeans guide, you should be looking to own 5 different styles of denim jeans.
For my look above I've gone for a pair of black jeans with a grey T-shirt which is quite understated, but it's given some pop with a rust orange jacket, this one is from !Solid. Two denim items but because of the different in colour it doesn't look at all like double denim.
Double Denim
So you want to go for the double denim look after all?
It's not a hard look to pull off. It's as simple as matching up your denim jacket with a pair of jeans in the same colour wash, or a wash which is really close and there you have it, you're rocking the 90's double denim look.
Chinos/Trousers With A Denim Jacket
Another great choice for your bottom half are a pair of chinos or trousers.
These can be coloured, and you should go for a colour which compliments the jacket well. Sticking with classic colours such as shades of blue and grey, black and white will work well, as will neutral colours including beige.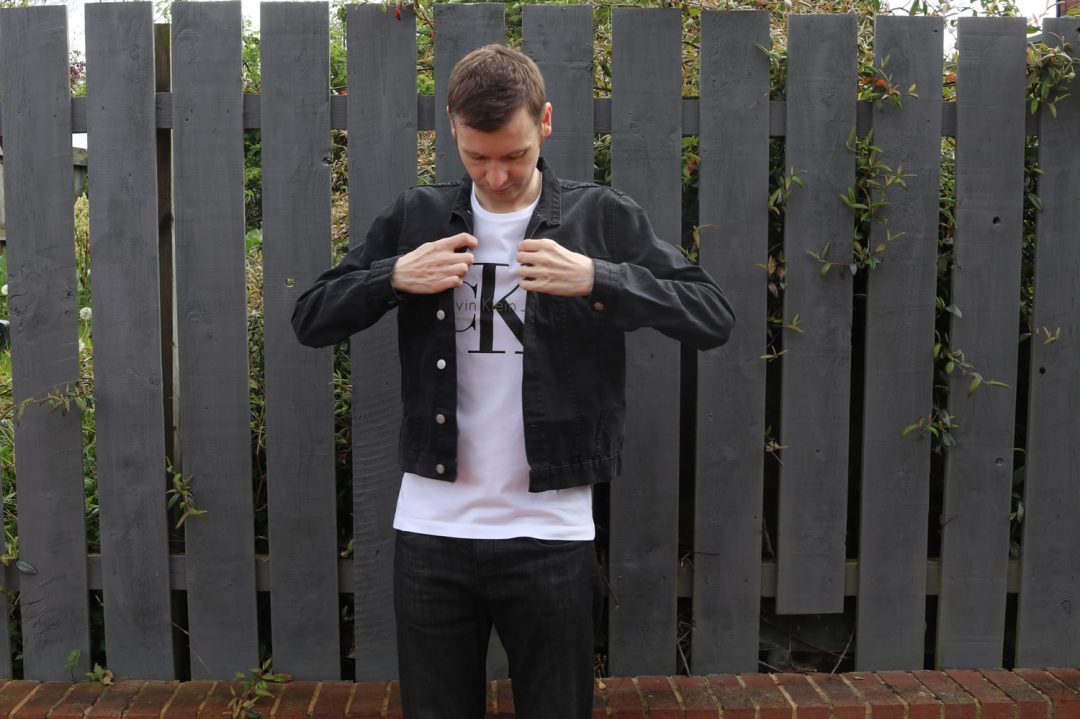 Denim Jacket And A T-Shirt
A simple outfit to put together, wearing a T-shirt with denim is a timeless outfit.
The absolute essential tee to wear would be a plain white tee, which is the most basic and easy thing to put together, but will be a clean look. Other colours of T-shirts will work just as well, depending on the jacket colour, you should pick one which compliments the jacket.
I have picked out my Calvin Klein 90's CK T-Shirt along with my black denim jacket, which is worn with black jeans.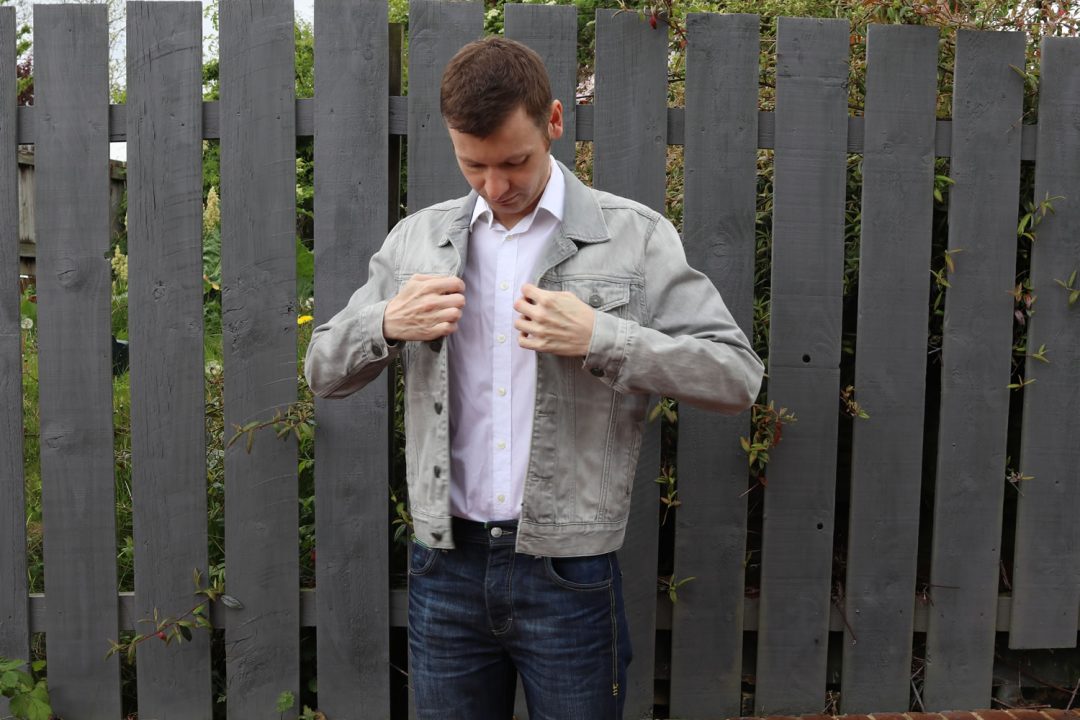 Wearing With A Shirt
You can dress it up without dressing it up by wearing a white shirt, eaither wearing it tucked in or not. I've teamed my grey denim jacket with a white shirt and some dark blue jeans, which gives an overall smart casual look with the colours keeping things quite toned down.
Footwear
The footwear will depend on the rest of your outfit and the style you're aiming for, but pretty much any footwear will work. Since a denim jacket is more of a smart casual look, it may be a better idea of leaving out the more formal footwear.
Wear a pair of smart trainers, brogues or other casual footwear to keep the look smart yet not overdone.
Colours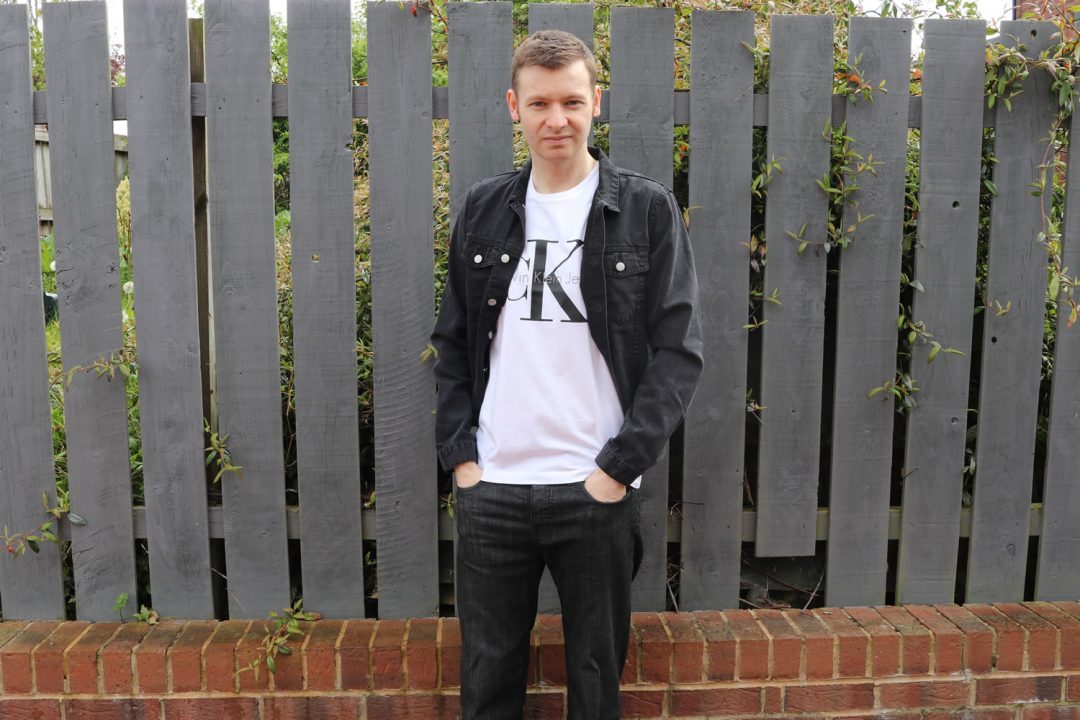 Black Denim Jacket
I picked up a black denim jacket from Cheap Monday and I think it's cool.
The one thing I actually dislike about it is the practicality, which is often overlooked when it comes to clothing; The jacket has no pockets.
Not so good when you're on a night out or even as a day to day jacket which means having to use trouser pockets.
Despite this I do like to wear this in the Summer, but looking for these finer details may be something you'd want to check when going for a jacket.
Whatever kind of black jacket you have, it's going to be able to work with anything in your wardrobe. You can wear it with a plain tee, be it black, white, grey, blue or a colour which really pops and stands out.
You'll be able to wear it with any pair of jeans or chinos and it will never look out of place. If it's your first foray into denim jackets and you're looking for one which will work in any situation, black is not the classic colour, but one which will be the smartest and most versatile.
Light Blue Wash Denim Jackets
The classic and most traditional colour for a denim jacket is a light blue wash.
When you think of jean jackets or any kind of denim at all, this is probably the colour which comes into your mind first. If you're a regular reader of my blog you'll know I am not in love with the colour, but it is a good colour in Summer.
If you regularly wear it on your bottom half you may want to take a miss on the jacket in the same wash, unless you're going for that double denim look. Having said that, it can work well, and is the most synonymous colour when talking about denim, so will give you that classic look.
Pair it up with a white shirt and black pair of jeans or trousers which will give your look more dimension.
White Denim Jacket
If you want to go for the ultimate clean look, the white denim jacket will do that. White jackets are usually quite a difficult item to pull off, you have to make sure that you're wearing the right combination of shirt and bottoms to ensure it doesn't look silly.
However as this is more of a casual affair, it will not look as outlandish as another style of white jacket may do. For a white out look you can wear it with a white tee, with a black or dark top will give a lot of contrast and light or pastel Summer colours will keep everything looking light without being too overpowering.
I used to have a white denim jacket, a cheap one from H&M and I got rid of it as I never really wore it, and it wasn't the best in quality so I wasn't too disheartened to throw it out.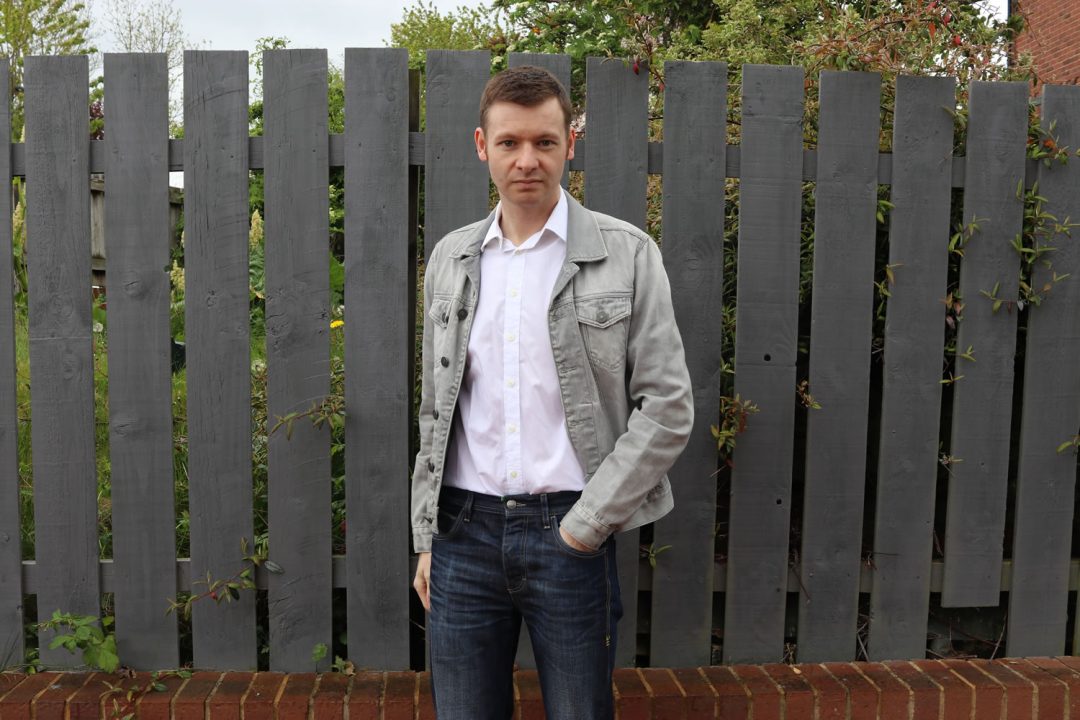 Grey Denim Jacket
I bought this grey denim jacket from All Saints a couple of years ago and I love it. Even though it's a couple of years old now, it's a classic colour which is going to remain in style as long as a denim jacket is on trend.
I can wear this with pretty much anything, when it comes to throwing on a denim jacket this one is always my go to because it's really great quality, practical (i.e. has pockets) and the colour goes with pretty much anything I'm wearing.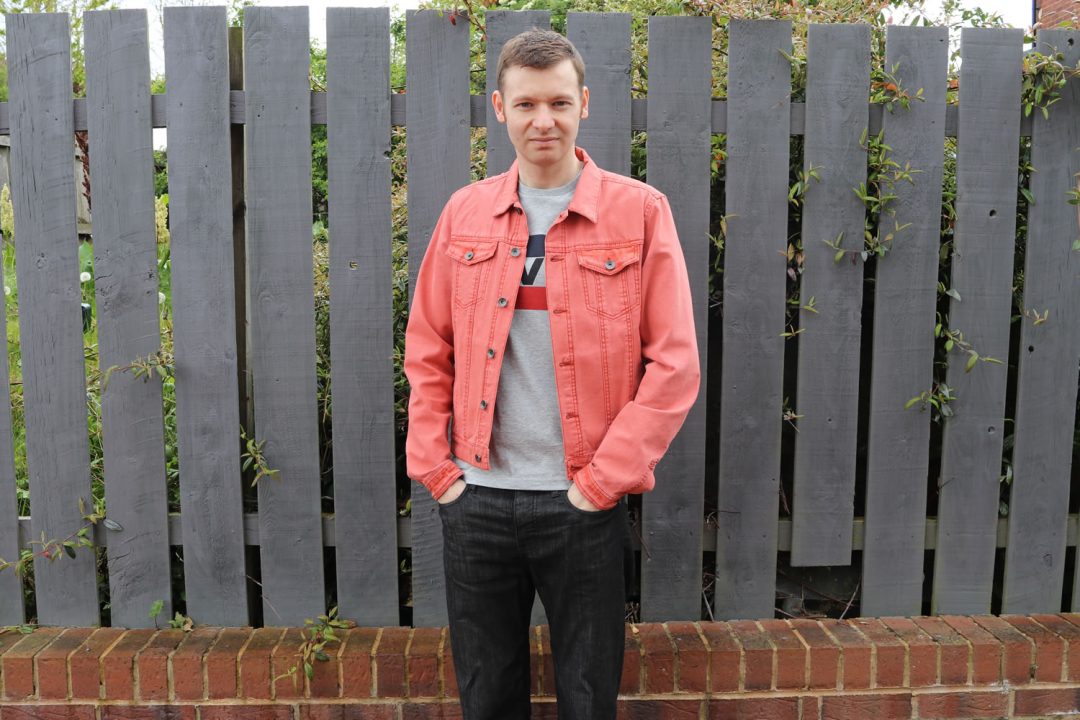 Rust/Red/Orange Colour Denim
This is my statement denim jacket, it's a rust colour piece from minimal Danish brand !Solid.
I really like the brand and what they do, and when I saw this a couple of years ago I had to get it. It's not loved by many people, a lot will not like the colour, but it's something which I really do enjoy wearing. It does stand out and will get you noticed in a crowd.
I like it for it's individuality, which is something I like about style, it's unlikely there'll be someone wearing a similar jacket which you can't usually say about a lot of other pieces. Since this is such a distinctive colour, I'll only wear staple colours which compliment this jacket, which means nothing else too bright or loud; Black and white work well, as does grey.
Other Colours Of Denim
As with regular jeans, denim jackets are dyed and you can get every colour under the sun. There's pastel colours, bright bold colours which pop and more neutral tones.
If you want something which will last and stand the test of time I would go for a more traditional or classic colour such as a light wash or black, and stay away from the bright colours such as a bold red or blue. There may be a time where they're on trend, but once that trend is over, your jacket will remain in your wardrobe unworn.
How Should A Denim Jacket Fit
As with everything in fashion and style, fit is key, it's a phrase you'll hear over and over no matter what you read, especially my blog.
There are different fits, as with most things, so in terms of that there's not really a right and wrong as such. Most fashionable denim jackets are bomber length or slightly shorter, and if you're wearing an un-tucked T-shirt or shirt, it will almost certainly be longer than the jacket.
They should not be tight fitting, but equally not be too baggy, and I would advise going on a slightly slimmer fit than a regular jacket, almost like a shirt. Although the jackets have buttons to fasten, they're almost always worn open, so never a need to fasten up the buttons.
How To Wash A Denim Jacket
Taking care of your denim jacket is something which you'll inevitably have to do. When it comes to washing, the usual denim rules apply, for me, and many, the key is to wash as less as possible.
You can air the jacket out, spot clean if there's a little dirt, but you should not wash it in the same way you may wash your favourite T-shirt. Wash it in cold water on a short cycle inside out, and as mentioned, only wash when necessary.
Shop For Denim Jackets

Nudie Jeans
Billy cord jacket in black – £155
Billy cord jacket in brown – £155

Tommy Hilfiger
Classic Denim Trucker – £110
Classic Denim Trucker in light blue wash – £110
Denim trucker in mid wash – £110

All Saints
Gault Denim Jacket in grey – £128
Inverness Denim Jacket in light wash – £118
Bajio Jacket In Black – £118

Levi's
The Trucker Jacket in Rinse – £90
The Trucker Jacket in Icy – £90
The Trucker Jacket in Berkman – £95

TOPMAN
Antioch's White denim jacket in white – £60
Light wash muscle fit denim jacket – £45
Black denim jacket – £40

Zara
Red denim jacket – £50
Tan denim jacket – £60
Jean jacket in brick colour – £50

Weekday
Black single jacket – £55
Weekday single jacket in rose – £50
Weekday trucker jacket in light blue wash – £95
The Verdict – Perfect For Summer
Denim jackets are perfect for Summer. When the sun goes down and it turns a little chilly, or you just want to add something to your T-shirt to give your outfit something extra, a denim jacket will do that for you.
With a range of colours and washes, there's plenty out there for you to check out, whether you're looking to add to your collection or it's your first foray into this style. You can find more men's style advice over on the blog, which will guide you through this season.
How will you be styling your denim jacket this Summer?