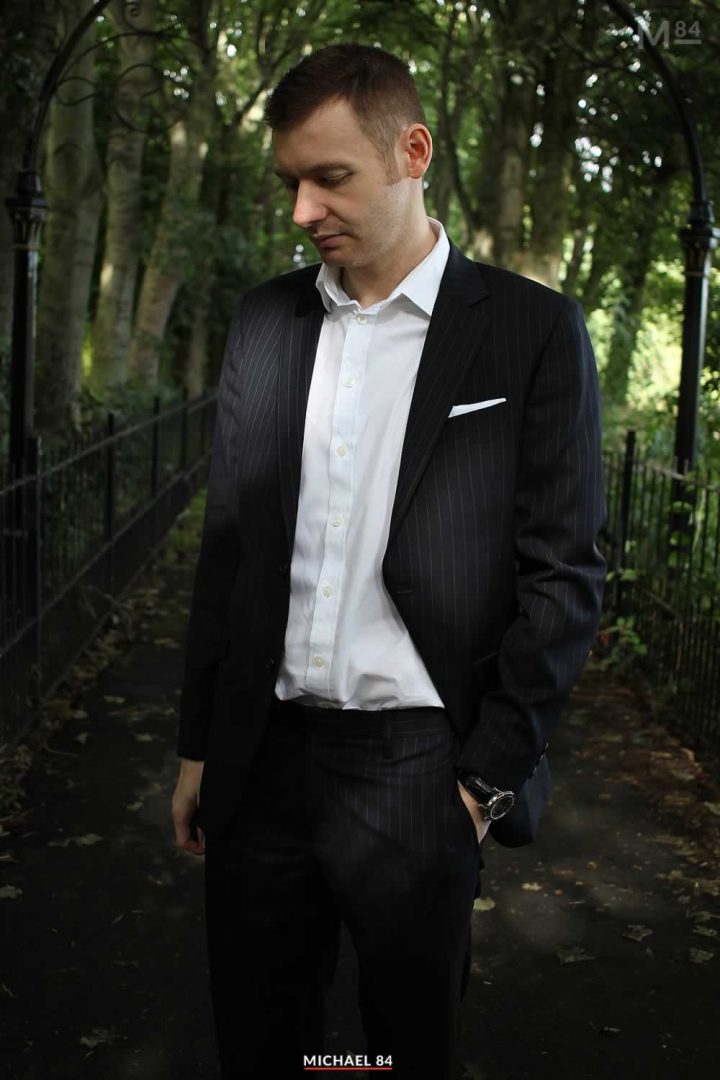 There's plenty of reasons why you want to dress better, one of them is when you're out with your friends on a lads night out.
We all know how this story goes. You're on a night out and want to look good to impress the ladies, or god forbid, you're on a night out and bump into that girl who you don't go out with anymore for whatever reason.
You don't just want to look good, but you want to look better than your friends, right?
There's nothing wrong with a little big of healthy competition between guys, and it's a one you can win, and be known as "the stylish one" among your friends.
It's actually not so hard to look better than your friends. The chances are, they're getting something wrong, but in this guide I've come up with 11 easy tips how you can be better dressed than your friends.
How To Be More Stylish – Men's Fashion Tips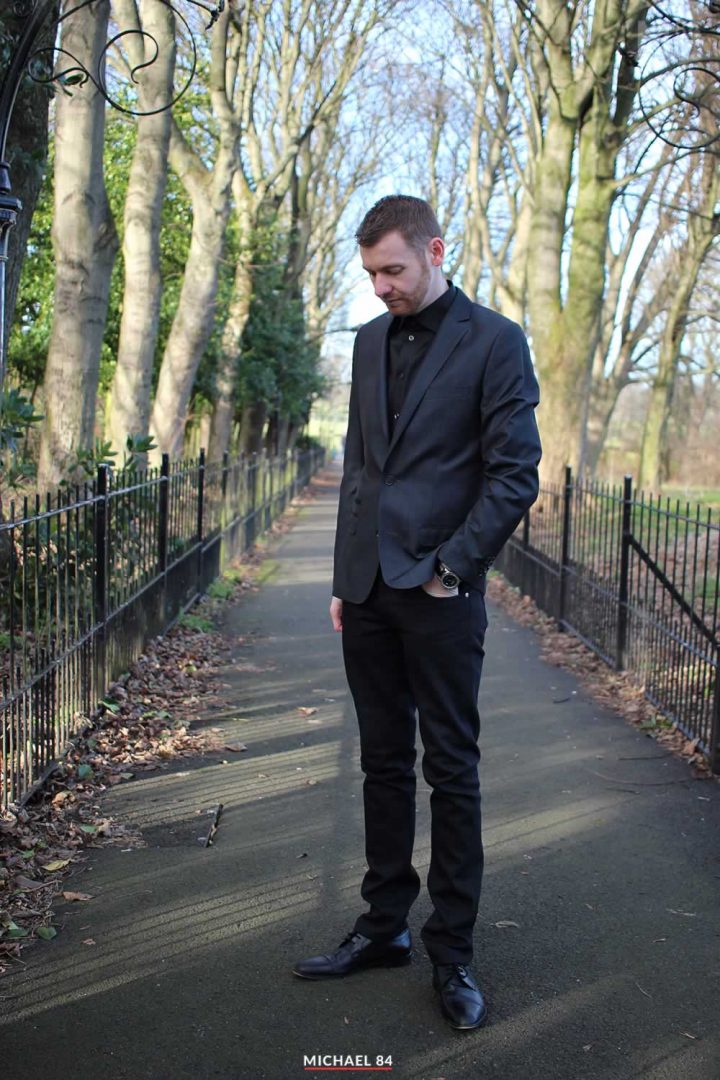 1. Dress Smart – Fix Up Look Sharp
Ask almost any woman, and they'll tell you there's nothing more sexy than a man in a suit. Dressing smart is always the best option when you're looking to impress, and if we're talking about a night out, it's the perfect time.
There's two ways you can go about this. You can do the full thing, with tie and all, or you can leave out the tie. This will depend on whether you're going for that formal look, or you're keeping things smart casual.
Depending on the occasion, you can always just opt for a smart blazer jacket, combined that with a shirt and dark pair of denim, and still look the part.
2. Get The Fit Right (Dress For Your Body Shape)
The most important part of style is getting the fit right. That means dressing for your body shape.
The good news for you, is that so many guys get this wrong, and that probably includes your friends.
They'll wear things too big, and more of a trend, too small as well. Getting the perfect fit for your body is the foundation of dressing well.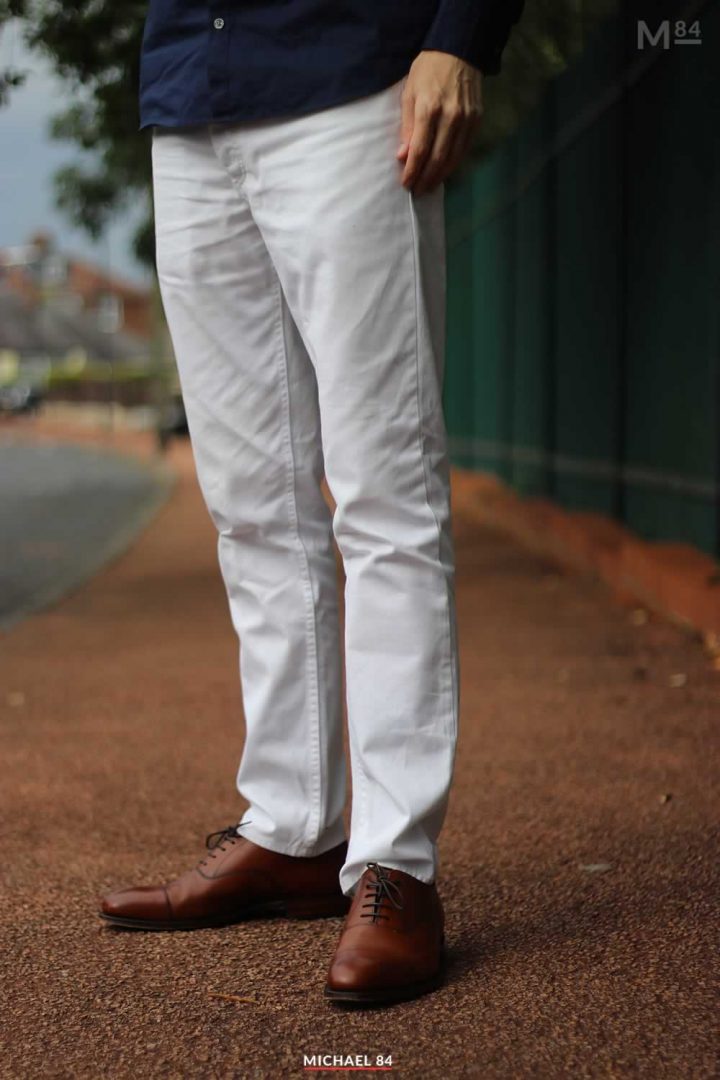 Wearing my favourite Loake 1881 Aldwych Oxford Shoes
3. Wear Your Best Shoes
It's not just a cliché that girls not only like shoes themselves, but one of the first things they'll look at is a man's shoes.
That means wearing your best shoes, and the right shoes for the occasion.
Investing in the right pair of shoes is key. Oxford and derby shoes are always going to be your smart option for a night out.
When you want to go for a more casual setting, go for brogues. When you want something more edgy and different, go for Chelsea boots or suede shoes.
And most importantly, make sure they're clean, and I mean spotless!

4. Wear Red: It's A Power Colour
Peacocking is a thing guys, and there's a pretty easy way to do it. If you haven't heard the term, it comes from the peacock bird. To attract a female mate, they're in full bloom, sporting their colourful feathers on show to get their girl.
Wearing something to stand out is going to do that for you.
Red is a power colour, and is something which is going to catch the eye. It can be in your clothing, such as a shirt, or something more subtle, such as your tie, if you're wearing one.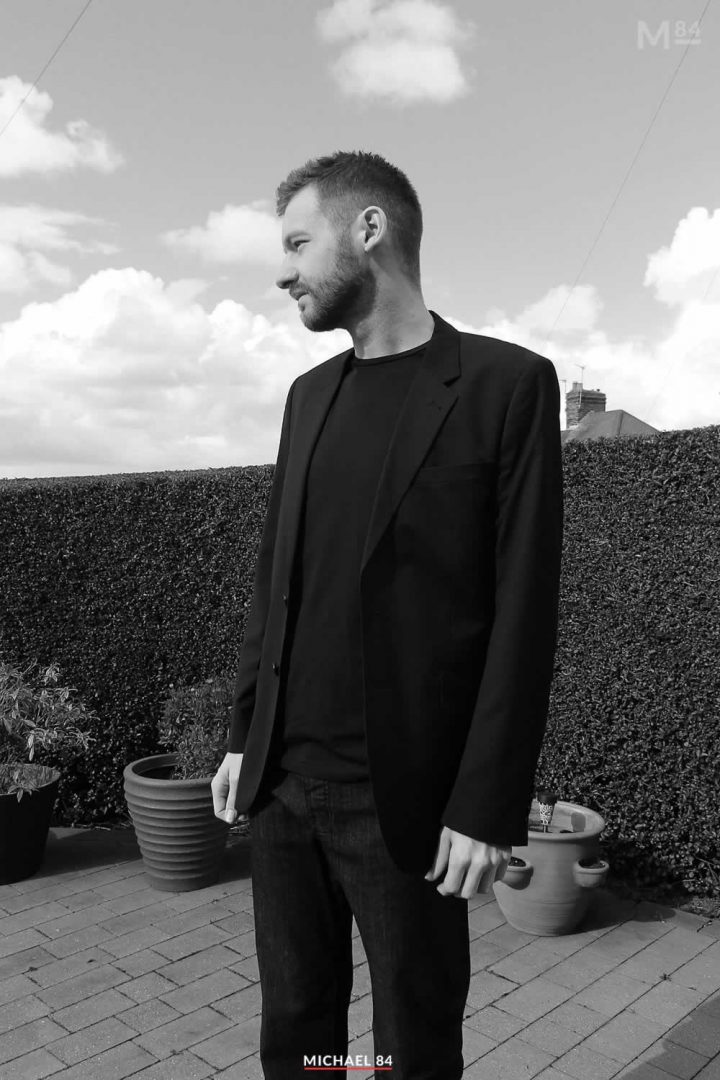 5. Black Is Timeless
If red isn't for you, then black is a great colour to go for. It's timeless, elegant, and it's a safe colour which is hard to get wrong.
The colour itself will not set you apart, as it's a popular colour among men.
To pull it off it's all about the clothing you choose, and getting the right fit as mentioned above.
If all else fails or you don't know where to start, black is a good option.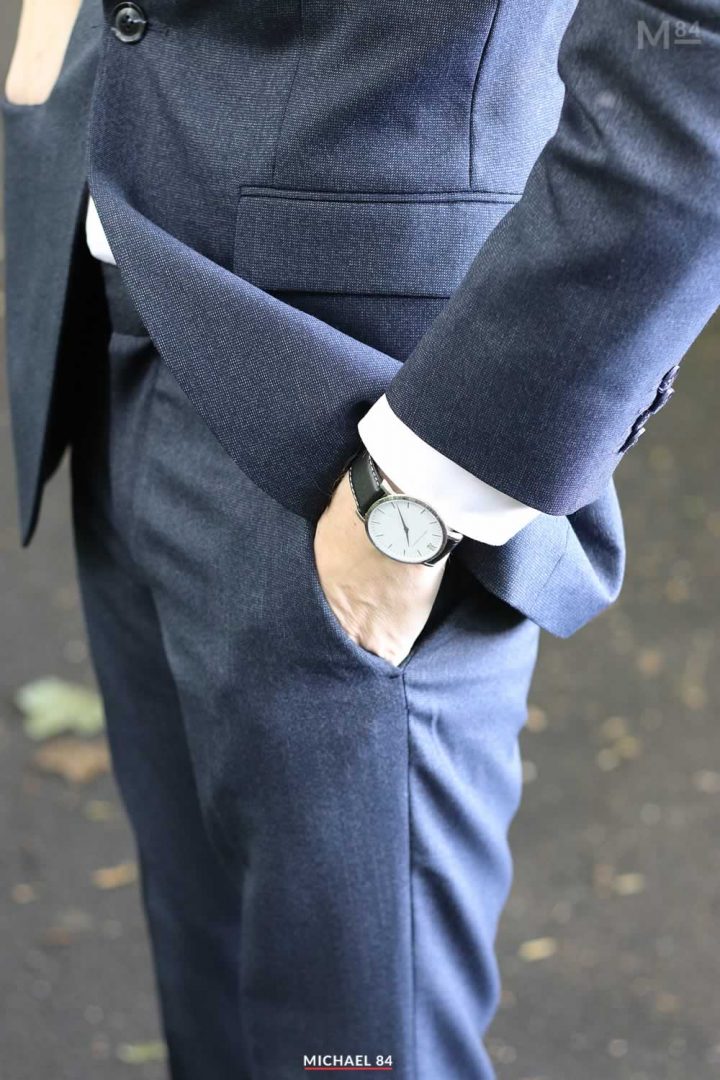 6. Wear A Watch
Wearing a watch is another way to set yourself apart from other guys. I love watches, they add some elegance to your look, and are not just used for the function of telling the time. One of the best reasons to wear a watch is because it's stylish.
It's a gentleman's kind of thing, tradition and old school, which is really attractive.
It doesn't have to cost the earth. A nice minimalist watch will look great on your wrist, or other dress watches. You want to go for analogue, a leather or metal strap, with a nice face.
If you have money to spend on a watch, you can really set yourself a part, and when it comes to prices, the sky really is the limit.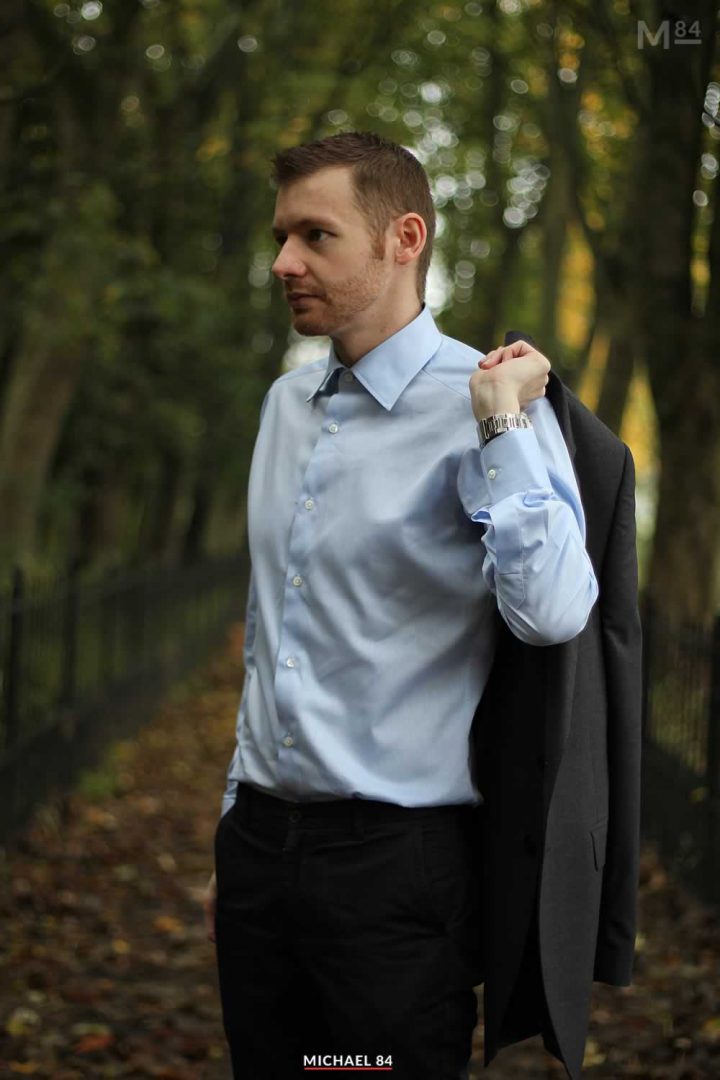 7. Effortless Style – Don't Look Like You're Trying Too Hard (But You Are)
You need to have effortless style. That means you need to look good, without looking like you're trying too hard.
Have you ever seen guys which seem to look great, without looking like they're doing much?
Trust me, it's not an accident, and they've made an effort.
Getting the basics right with your style does take effort, things such as picking out the right colour palette, getting the fit right, and so on.
You don't want to look like you're trying too hard, as that looks desperate. Less is definitely more when it comes to effortless style.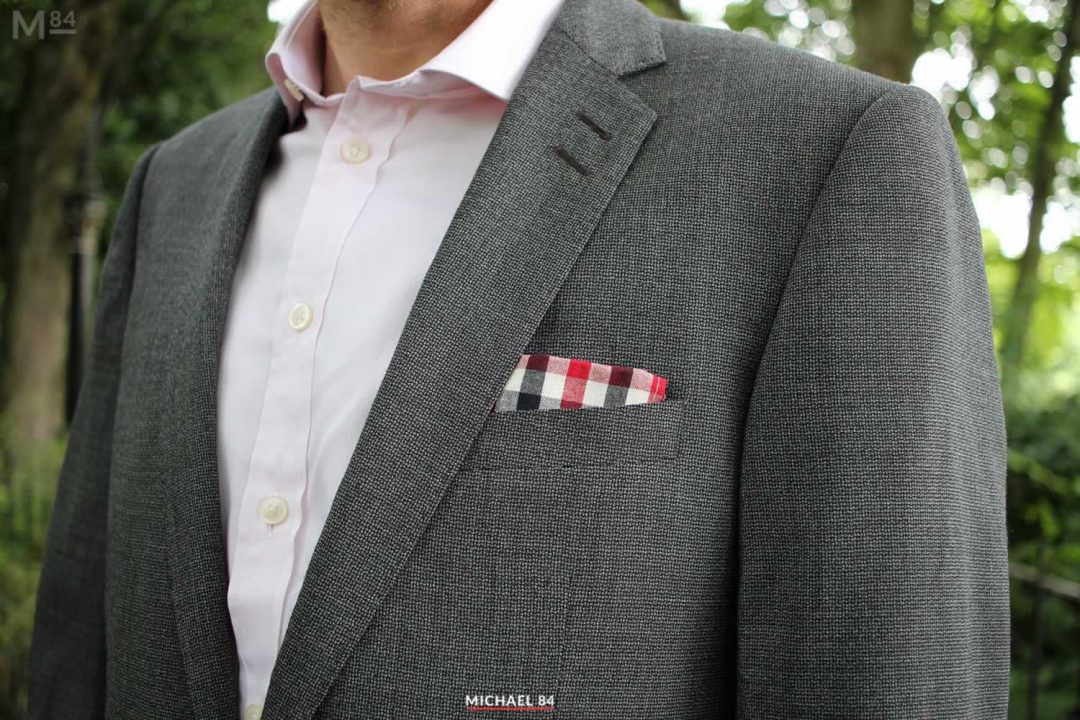 8. Add Small Details
You can add in small details into your outfit which will set you apart from your friends, and create talking points. These small things can make a difference.
Think of a tie bar, a pocket square, a lapel pin, a dash of colour.
The small details will be noticeable and ensure you look different and better than the rest of the guys.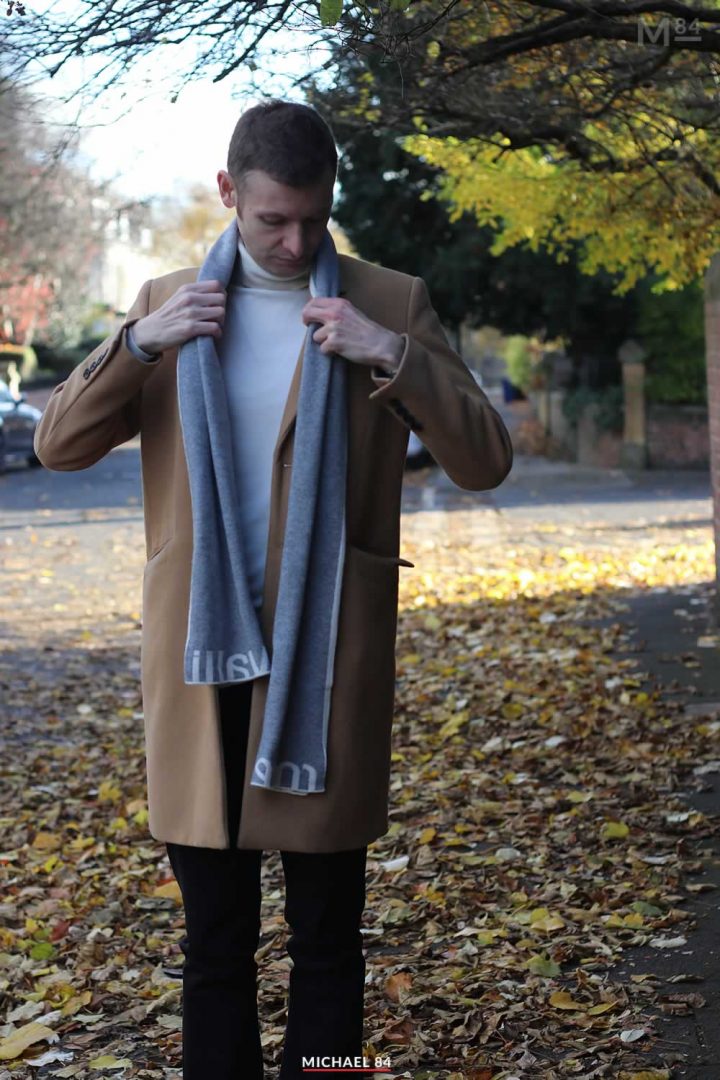 9. Get On Trend
Women know their fashion. They know what is in style, what's on trend, and what isn't. If they see you rocking the latest trend, they'll know that you know what you're wearing, and appreciate that you're on trend.
Trends do come and go, so a word of caution is that you have to really do your research when it comes to trends.
If you are brave you can set your own trend, and wear the same theme clothing which will stand out.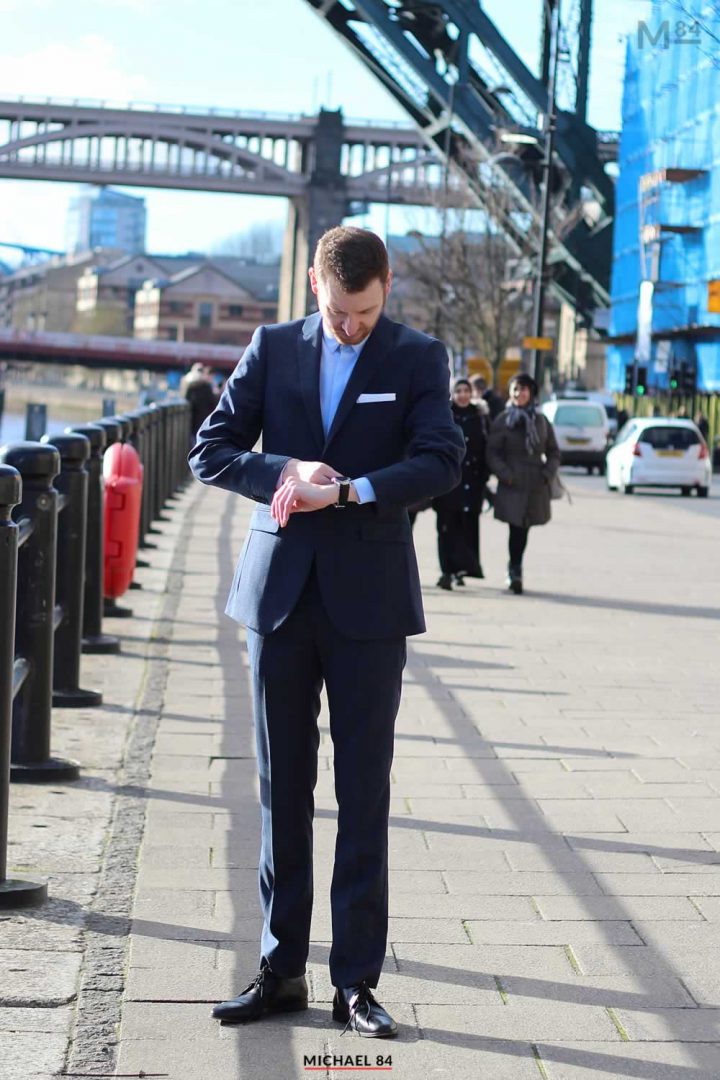 You can never go wrong wearing a stylish suit in navy blue
10. Stick To The Classics
Rather than trying to keep up with trends, a better option is to stick with the classics. They're called classic for a reason.
Timeless pieces such as a suit as mentioned above, a nice piece of knitwear, classic jackets such as a leather, bomber or overcoat in the Winter, and your basic T Shirts.
Keeping with the classic aesthetic with give you a clean and crisp look which is also familiar.
Keeping the colour palette to a minimum, staple pieces of clothing with minimal branding will ensure your outfit is timeless and memorable.
11. Don't Forget The Grooming
It would be a shame to nail all the details of your outfit, only to be let down by your grooming. Make sure that is on point. From your body wash to deodorant, getting your hair right with hair products, and of course getting your scent perfect.
There's so many attractive men's fragrances out there which will get you a lot of compliments, and set you apart from your friends.
A few worth mentioning are Tom Ford Noir, Dior Sauvage and of course, Creed Aventus. If you know your friends wear one of these, then don't copy, and wear one of the other ones.
Verdict
And there you have it. 11 easy tips on how you can dress better than your friends. It's really easy to get these details right, pick out the right clothing and look better than your friends.
There's plenty more fashion tips you can take into your style game too. These being a good starting point to looking better than your friends on a night out.
Thanks For Reading...Want More? 🙌
Hi, I'm Michael 👋 I'd love you to subscribe to my newsletter for exclusive content & updates on my blog straight to your inbox. (No spam, I promise!)