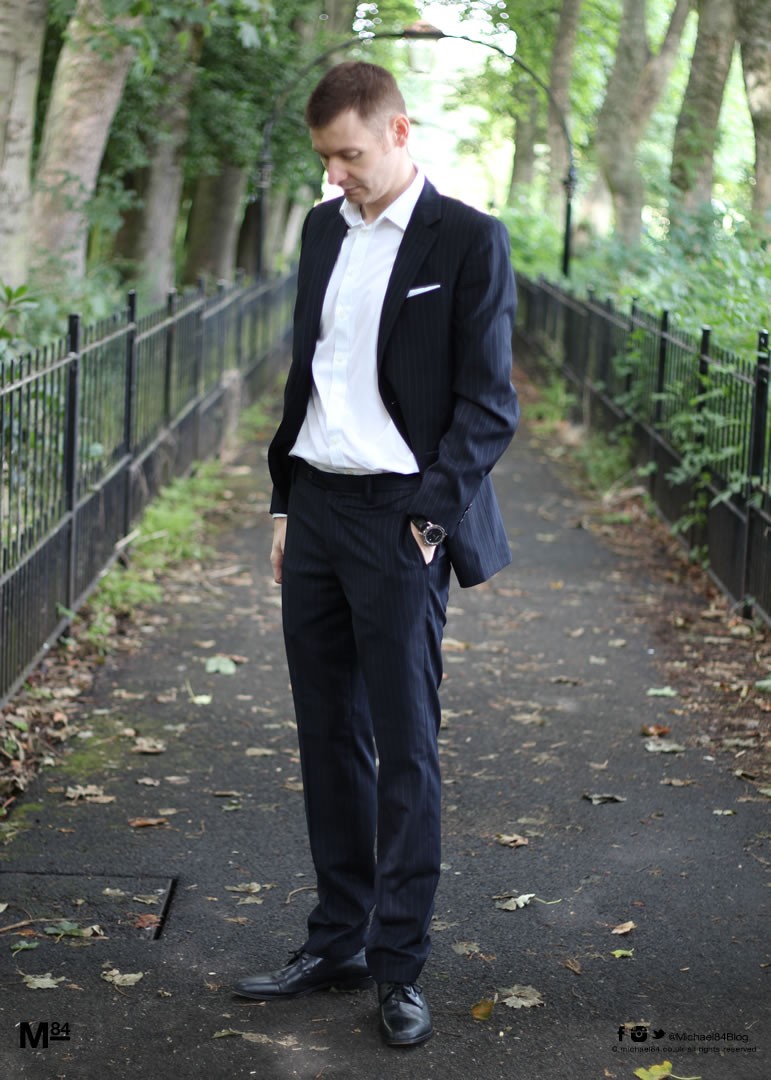 Going to a wedding can be a fun thing, and the last thing you want to do is to stress about what you should wear. They're normally a formal kind of event, and if you're not a formal type of guy, it's perfectly normal to wonder how you should dress for the occasion.
Not to worry, because in this guide you'll see what to wear to a wedding if you're going as a guest.
From casual to formal, whether you're looking to blend in or have a touch of personal style here's what you need to know.
First off you shouldn't stress about it. For the standard wedding in the UK it's a smart affair, but not too smart. By this I mean that usually it's a case of wearing a suit shoes, and you're pretty much set.
Typically weddings in the UK aren't super formal, such as a white tie or black tie. But for completeness, I'll cover those too if you're in any doubt for what to wear.
No Dress Code? No Problem
Many weddings will just assume you know the deal. It's smart dress, but not formal. As already mentioned, that means suit up, without going full on tuxedo. If it is going to be very formal, then a dress code should be explained to you with your invitation.
White Tie
Super Formal
Unless you're going to a state leader's wedding, it's unlikely that it's going to be white tie. This is the formal of formal dress codes, and you may never need to worry about this for any event.
If somehow it is white tie, it will be clearly indicated on your invitation.
What To Wear:
White Tie
Tailcoat
Trousers
Patent Leather Shoes
Black Tie
Very Formal
There's still a few black tie events that you may attend, but a wedding is not usually one of them. As with white tie, it will be specified if the wedding you're going to is black tie. For most weddings in the UK this is unlikely, as it's seen as too formal.
What To Wear:
Black Bow Tie
Dinner Jacket (aka Tuxedo)
Matching Trousers
Pleated White Shirt
Patent Leather Shoes
Smart Wedding Attire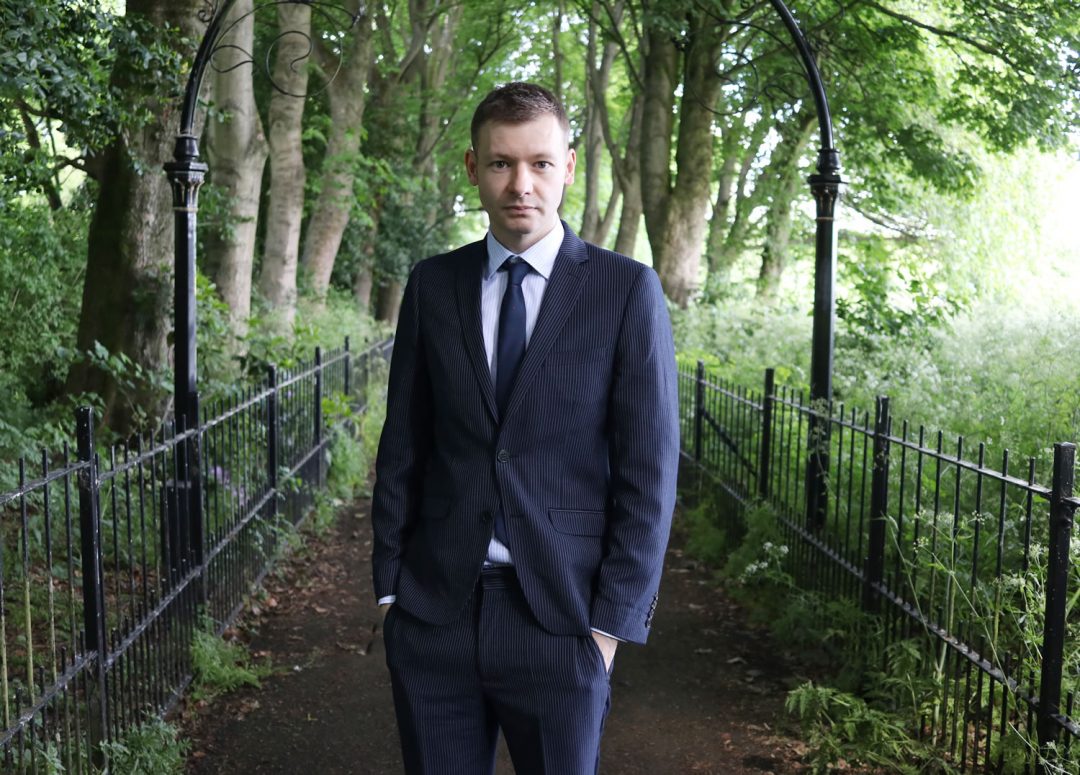 Smart Formal
For the vast majority of weddings, you're going to go smart, aka traditional wedding formal. That means wearing a suit, which may seem formal if you're not used to wearing one. Don't worry though, as this is what most if not all other men will be wearing.
The smart wedding attire is going to cover almost every wedding you'll go to, unless there's a dress code. This is simply a suit and tie with a dress shirt and shoes.
There are different types of suits you can get, namely a two piece and three piece.
What To Wear:
Suit
Tie
Dress Shirt
Formal Shoes
Two Piece Suits For Weddings
A two piece suit comprises of a jacket and pair of matching trousers. This should be worn with a dress shirt and pair of smart shoes.
A two piece suit is going to be your standard traditional go to option for men going to a wedding as a guest. All you'll have to do is pick out a colour, which I'll get on to below.
Three Piece Suits For Weddings
A three piece suit is a jacket and matching trousers with the addition of a waistcoat. The waistcoat will match the rest of the suit in colour, and will be worn with a dress shirt and pair of smart shoes.
A 3 piece suit is going to be slightly more formal, and if you really want to go all out and look as smart as possible, this is the way to go.
Suit Colours For Wedding Guest
There's a lot of range of suit colours when it comes to picking out the best one. The safest and most obvious choices are shades of blue and grey, namely navy blue, light or charcoal grey. If you want something different, there are other options.
A navy suit is timeless and is a great colour suit for any man to wear to a wedding. They are universal, go with virtually anything, and always look stylish.
If you're not much of a suit guy and need to buy one, this is the colour to go for. Navy is a great first suit colour. If you've got a few, it's still a good choice.
Grey Suit
Your 2nd colour choice should be a grey suit. There are a few options, as most shades of grey work well.
A light grey suit is going to look great, especially if the weather is getting warmer, a lighter colour could work better. If you prefer to go darker, a dark grey suit or charcoal suit is a fantastic pick.
Darker colour suits are easier to pair with other clothes that you'll be wearing, namely shirts.
Light Colour Suits
When it comes to picking out lighter colours, this is usually only done in summer. If you're going to a summer wedding or a wedding on the beach, you might want to consider a light colour suit.
Colours include beige and cream, which are neutral and light. These are usually only worn by guys who are more daring with their suit colour choices, unless the location calls for it.
Other Colour Suits
If you want something a little different, don't forget about the other colours which are available. A wine or burgundy red suit looks great, especially in the cooler months of the year. Muted colours such as olive can also work too, and will give you a unique look at the wedding.
No Black Suits
If there's one colour you should wear, it's black. No black suits at a wedding, unless there's a dress code as mentioned above of course.
Black is a very dark colour, and unless you've been instructed otherwise, it's a colour that should be avoided.
Smart Casual Wedding Attire
Failing wearing a suit you should still attend a wedding smartly dressed. A smart casual dress code is the way to go. What does this involve?
Smart Casual Wedding Outfit
Blazer
Button Up Shirt
Trousers
Dress Shoes
You can wear a blazer along with a pair of dressed trousers or smart chinos, finishing off with a button up shirt and pair of smart shoes.
Although this is less formal than a suit, it can be much harder to pull off, as you'll have to ensure that the jacket and trousers are well paired together so they compliment each other.
Suit Separates
If you want to look different but still smart, a great idea are suit separates. What are suit separates?
Simply put, it's wearing a suit or blazer jacket with a complimenting colour pair of trousers. They don't match, but they go well together.
When it comes to a summer wedding, this is a great outfit choice if you're going as a guest and want to look that little bit different.
Men's Shoes To Wear To A Wedding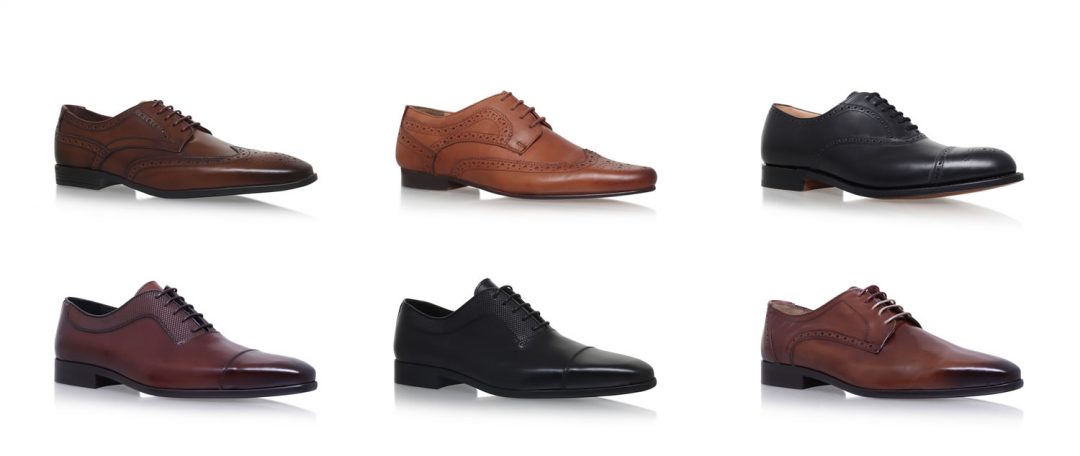 When it comes to footwear you need to get this right. You should be wearing smart lace up shoes, that means no boots and definitely no trainers.
The two obvious choices of shoes are Oxfords and derby shoes. These are both smart and fairly plain looking shoes, with Oxfords being the more formal of the two.
For an alternative, a pair of monk strap shoes will work too. These look really good and are something a little different to the traditional lace ups.
The most casual but still smart shoes are brogues. Brogues are still usually acceptable, but if you have the option, go for lace ups or monk strap.
Which Colour Shirt To Wear To A Wedding?
When it comes to shirts, the only choice you'll need to make is what colour shirt should you wear to a wedding.
If you want to play it absolutely safe, a clean white shirt is the easy choice.
From there, you can go for a colour which compliments your suit. If you've gone for a dark colour suit such as navy or charcoal, light hues of blue as well as pastel colours will work fine.
For a wedding I attended I wore a white and blue striped shirt which was really tasteful and stylish. This really worked well with the navy suit I wore, and I wanted something a little different to a solid colour and this worked well.
If you go for a striped option remember it should be as clean and as tasteful as possible. Nothing too bold, bright or brazen should be worn.
Accessories
When it comes to accessories, there's so many a man can wear to a wedding. The only one which is almost compulsory is a tie. All other accessories are to enhance your look, but you definitely don't want to over do it.
Less is more.
Tie
As with the rest of your outfit, you'll want to choose a tie which really compliments the rest of your outfit. Easy choices are a solid navy tie, or one with a minimalist pattern or stripes.
Skinny or slimmer ties are often chosen over the standard size, and wide ties are given a wide birth.
You should make sure you've got the correct tie length, your tie should be touching the top of your trousers around the belt line. Not shorter or longer, it should sit right there.
Tie Bar
To make your tie stand out that extra bit, a tie bar is a great accessory to add to it. This can be as simple as a plain clean silver or gold tie bar, which will draw the eye and give your outfit that small extra touch.
Pocket Square
Pocket squares are yet another accessory that you should definitely consider. If you're going for a suit, which you almost certainly are, a pocket square will give you that final touch that elevates your look.
Along with choosing the colour, you'll also have to choose the fold. Folding a pocket square can be as simple or as complicated as you want it to be. A standard straight edge fold is usually fine, with other complicated folds being optional.
You'll also want to make sure it goes well with your outfits. Does the pocket square have to match the tie? Not always. Sometimes you can buy both as a set, but if you can't it's fine. Just ensure that the colours are fairly matched or complimenting.
Male Grooming For The Wedding
When you've got what you're wearing sorted, you'll need to think about your grooming. That means your skincare, smell, cleanliness and your hair.
Make sure you've had a haircut before the wedding. If you need to, make sure you use hair product and style your hair to look the part.
When it comes to cleanliness, there's two things you'll need. Of course you'll have to wash, a shower or bath, and use some scentless body wash. It's a long day, so you'll want to make sure you've used antiperspirant too.
For the rest of your scent, pick out a good wedding fragrance. This can be fresh, clean or spicy and attractive. It shouldn't be too strong if the event is through the day, there's plenty of choices available.
What To Wear To A Beach Wedding
A beach wedding is quite a unique event, and they're usually abroad. With that said, if you're going to one, you'll need to look the part.
Here's what you should wear.
Linen suit (linen trousers and jacket)
Plain linen shirt
Driving shoes, boat shoes or loafers
You can swap out the linen for a standard cotton, but linen is a far better fabric to wear at the beach as it deals with heat so much better than cotton.
What To Wear To A Summer Wedding
Most weddings are in the summer, so all of the dressing advice given above is suitable. You'll want to wear a suit with a shirt and a pair of dress trousers. Check above for further advice.
What To Wear To A Winter Wedding
Weddings in winter aren't too common, but they do happen. If you want to know what to wear to a wedding when it's cold, it's a similar outfit to what you'd usually wear.
The addition here would be a smart coat or jacket, and perhaps an additional under layer.
An example outfit could be:
Navy blue suit
White shirt
Oxford shoes
Navy overcoat
The addition of the overcoat will keep you warm and dry, as well as looking stylish.
Verdict: What Men Should Wear To A Wedding
And there you have it, how a man should dress for a wedding. The key takeaways for easy style is to wear a grey or navy suit, plain shirt along with dress shoes and you're there. Add in some details and accessories such as a tie and pocket square and you're set.