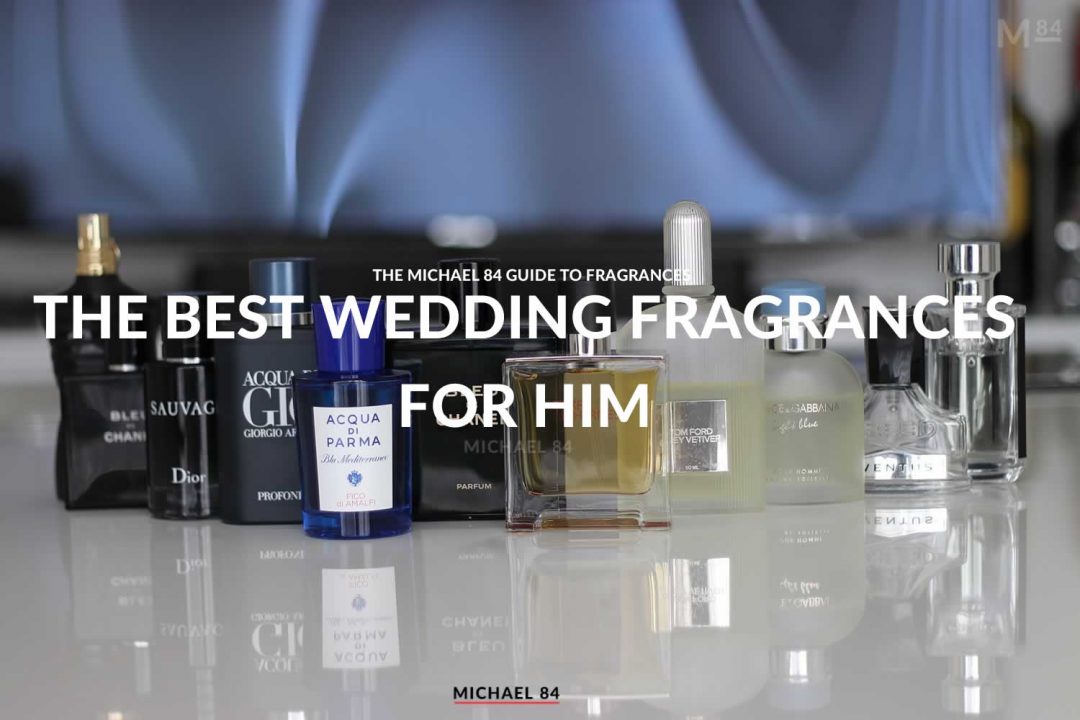 It's that big day, it's the wedding day! You've probably got your suit and other clothing all ready to go for the big event, but what about you're scent?
Picking out a good wedding day fragrance is important for every man. Whether you're the groom, best man, groomsman or guest, it's important that you smell good.
There's some aftershaves that will work better than others, so I'm going to break down the best wedding fragrances for him that you can wear on the big day.
These are the best wedding fragrances for him that smell great, day or night.
Terre D'Hermes Parfum By Hermes
Terre D'Hermes by Hermes is a great choice for a wedding day. It's a citrus and earthy scent, which has great longevity and smells great. It's not overpowering and since it's the pure parfum version, lasts a long time.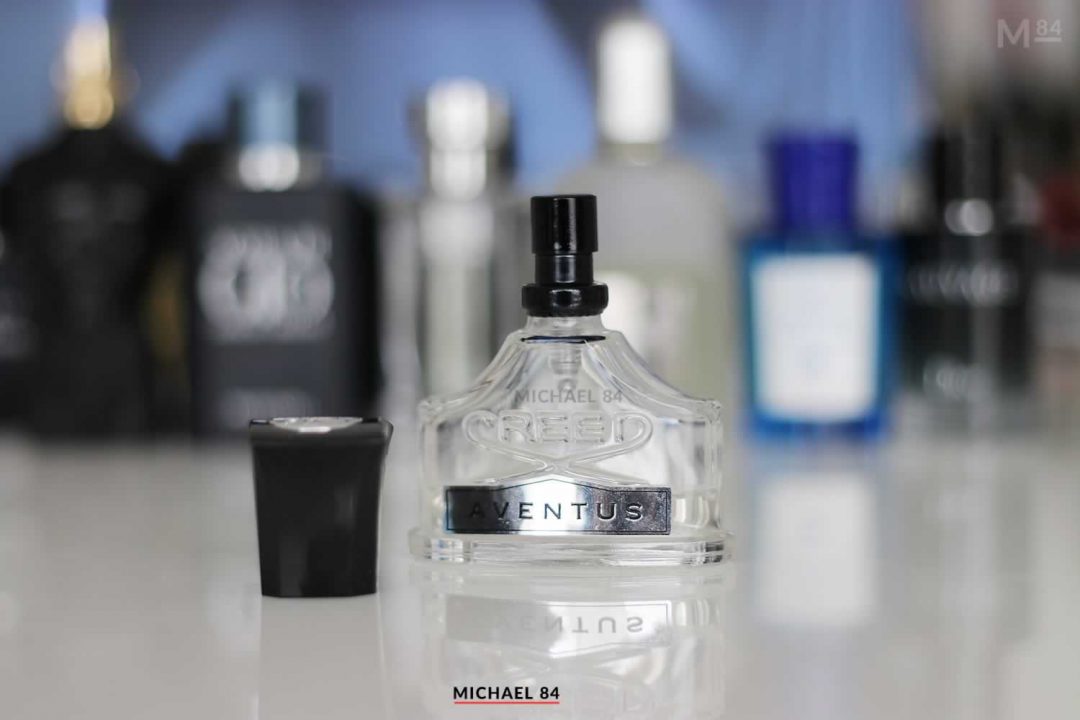 Creed Aventus
A good all rounder of a fragrance, Creed Aventus can be worn throughout the wedding day. It makes a good fragrance, is inoffensive and smells great. Light fruity notes combined with citrus and aquatic  notes makes this a favourite for many.
This is an expensive cologne, but If you're looking to impress, this is a scent which can do the job.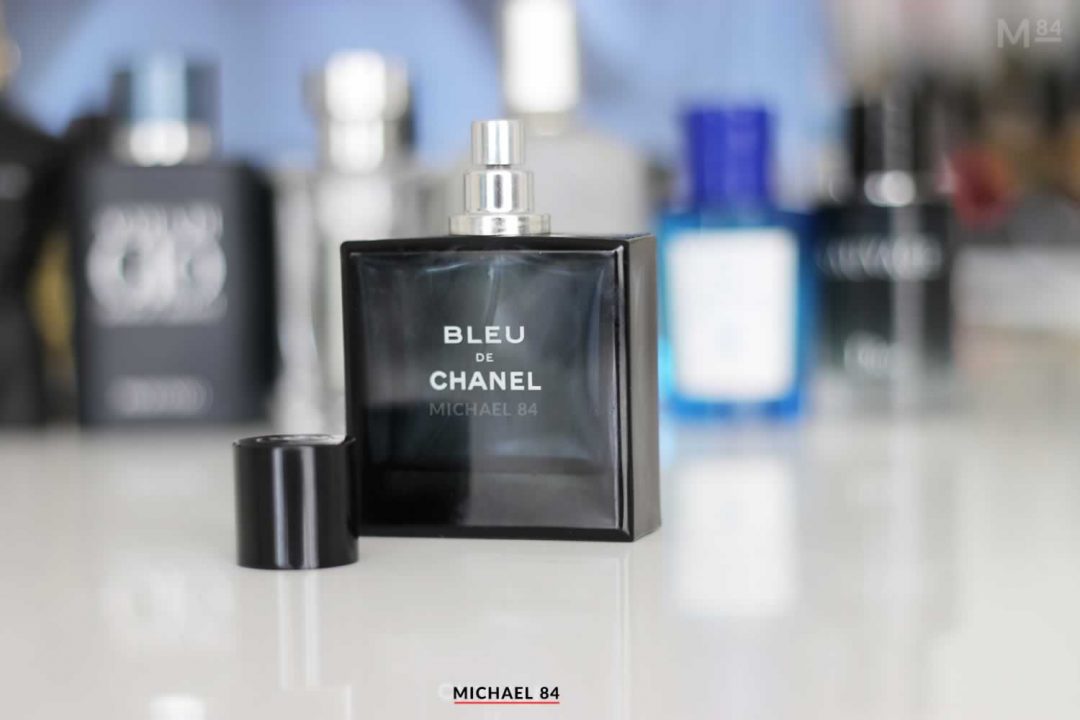 Bleu De Chanel EDT
A modern classic, Bleu De Chanel EDT is a citrus and light spicy fragrance which is great for the big day. Sharp spicy citrus notes hit you before they calm down, and it settles to become a great men's fragrance.
This one is slightly stronger on the nose, but isn't overpowering and is inoffensive.
Armani Acqua Di Gio Profondo
If you want something which is aquatic with a bit of green, Profondo by Armani is the one to go for. It's a newer scent, and comes from the popular Acqua Di Gio line.
Since it's more modern and green, this is the scent I'd go for over the original. It has that something extra that just works really well. This one can work in all wedding situations.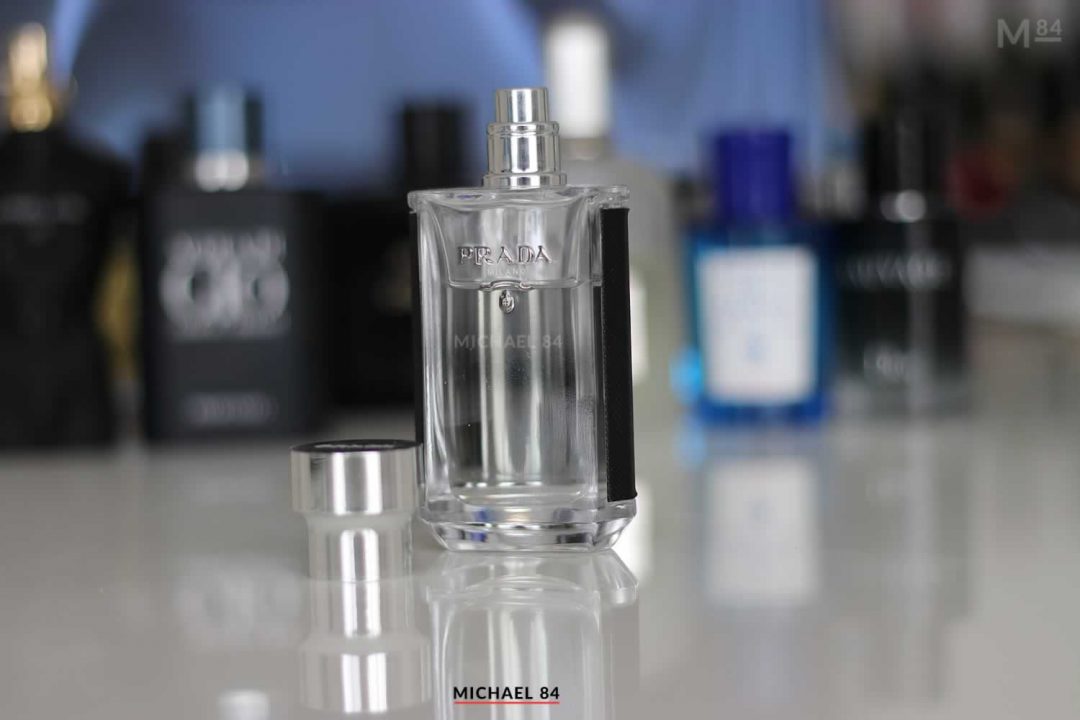 Prada L'Homme
Get a little bit of amber and violet notes with Prada L'homme. It's a refined masculine scent which has floral notes that really stand out. It's not too strong, and the longevity isn't the best in the list, but it packs a punch for several hours.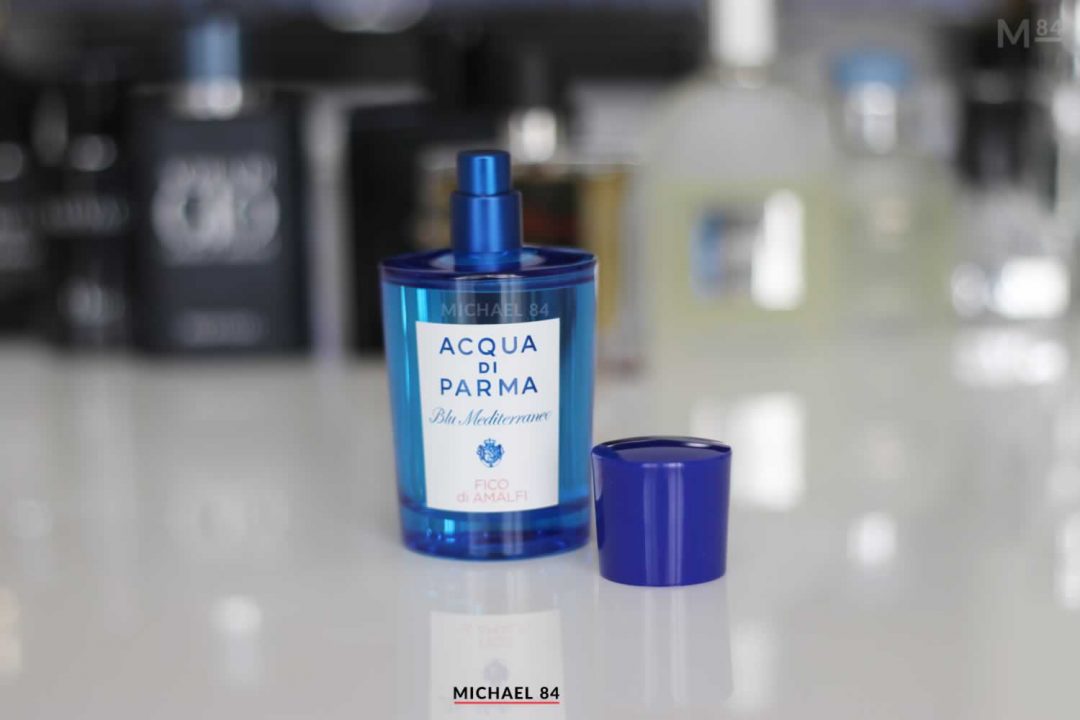 Acqua Di Parma Blu Mediterraneo Fico Di Amalfi
One of the best fragrances for summer, Fico Di Amalfi comes from the Blu Mediterraneo line by Acqua Di Parma. Hints of bergamot and lemon combine with fig to give you a smell of summer.
It's not the most masculine of scents, but it's perfect for when it's warm weather.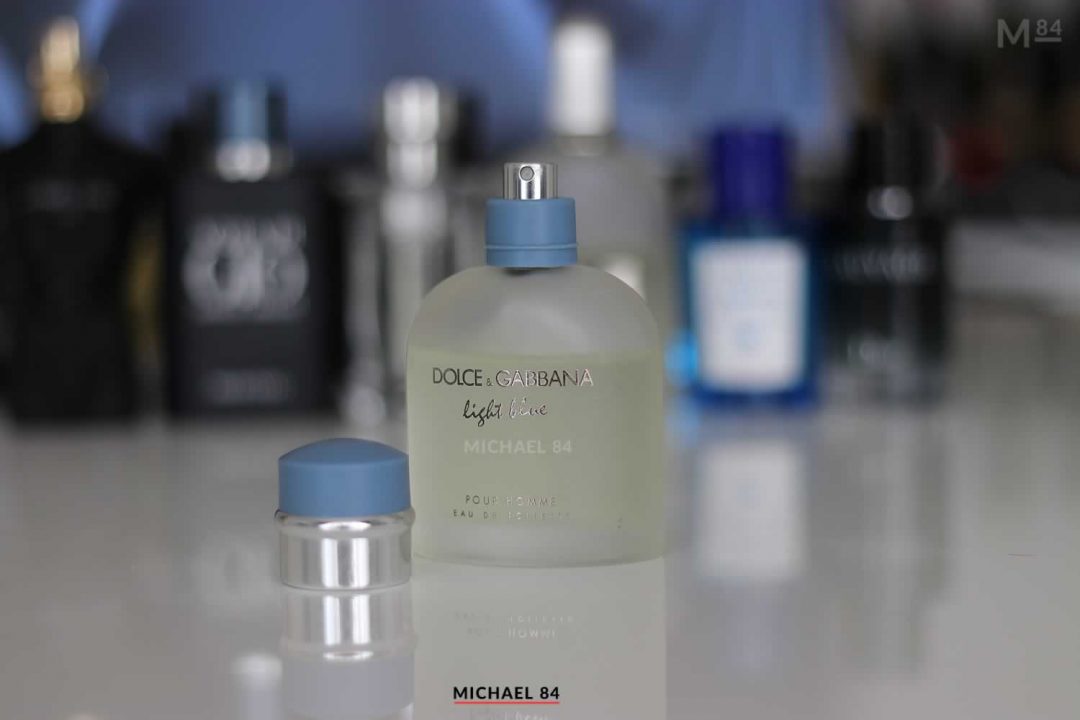 Dolce & Gabbana Light Blue
For those who want to smell good with a subtle hint of a fragrance, Dolce & Gabbana Light Blue is a fragrance to think about. With light citrus and aquatic notes, Light Blue makes a good scent when you don't want to make a fuss about your odour.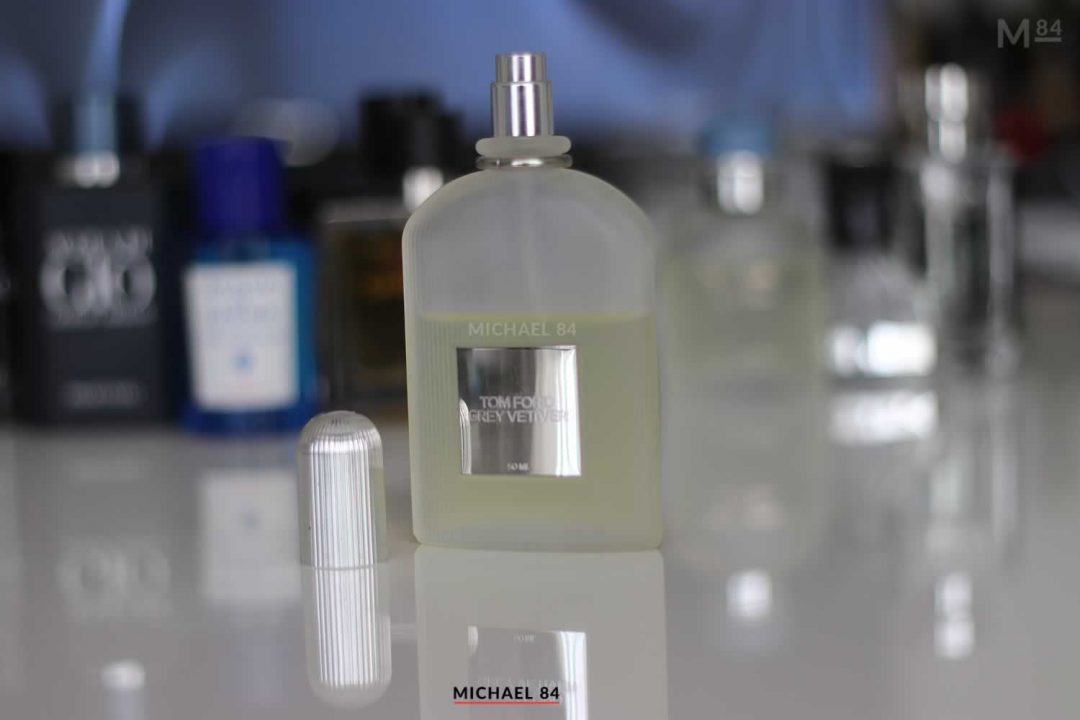 Tom Ford Grey Vetiver EDP
For a mature manly scent, Tom Ford Grey Vetiver EDP is a perfect choice. Dry powdery notes and very earthy tones are the key to what makes this one stand out.
It's a masculine gentlemanly aftershave, with light woody notes giving it a unique style.
The Best Fragrance For The Groom
When it comes to picking out the best fragrance for the groom, it's a tough choice. Weddings can be a long day, so you'll want something that has good longevity. Leaning towards an EDP or parfum could be the way to go (check out the differences between an EDT and EDP here).
The strength of the scent is also something to consider. You don't want something too overpowering. For that reason, I would go for something such as Bleu De Chanel, Terre D'Hermes Or Profondo.
The Best Fragrance For A Wedding Night / Reception
When it comes to the wedding night or reception, you might want to wear something different. If you didn't attend the wedding daytime or if you did and want something different, these are the best choices (along with what's already mentioned above).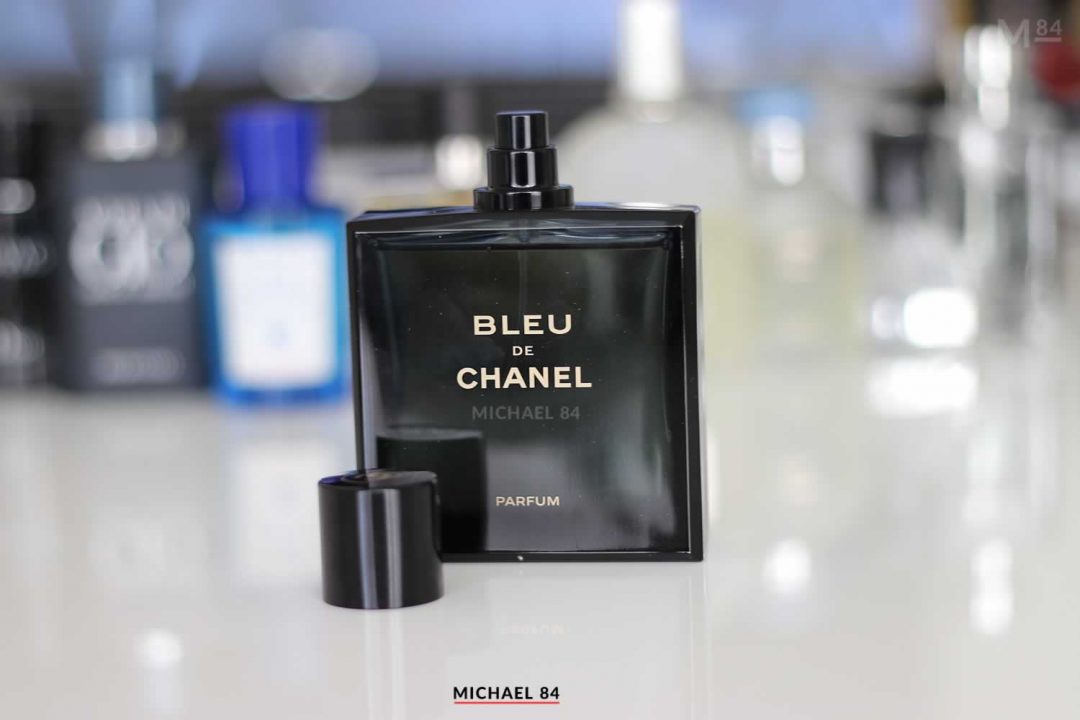 Bleu De Chanel Parfum
The older brother of the EDT, Bleu De Chanel Parfum is a modern masculine scent which is perfect for a wedding night. It's got a more refined masculine edge to it than the EDT, with it's soft woods standing out.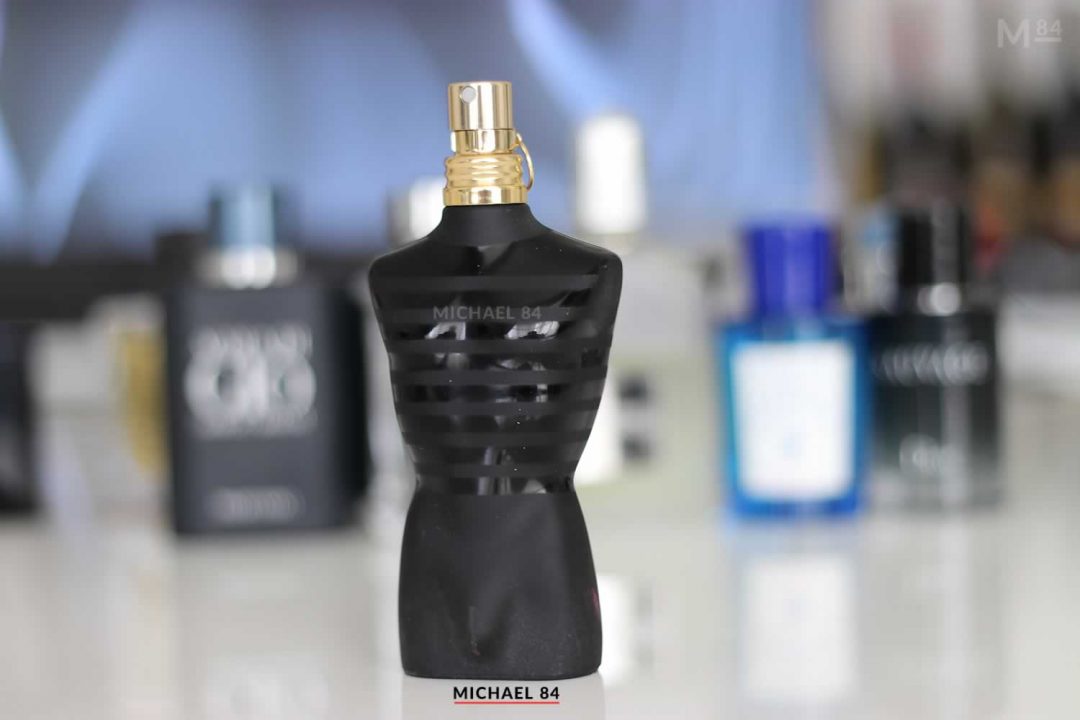 Jean Paul Gaultier Le Male Le Parfum
A newer scent which smells incredibly attractive, Jean Paul Gaultier Le Male Le Parfum makes a great cologne for a wedding night. If you're at the party or wedding reception, Le Male Le Parfum will get you noticed for all the right reasons.
Le Male Le Parfum has vanilla along with warm spicy notes which are inviting. A great choice for any guy.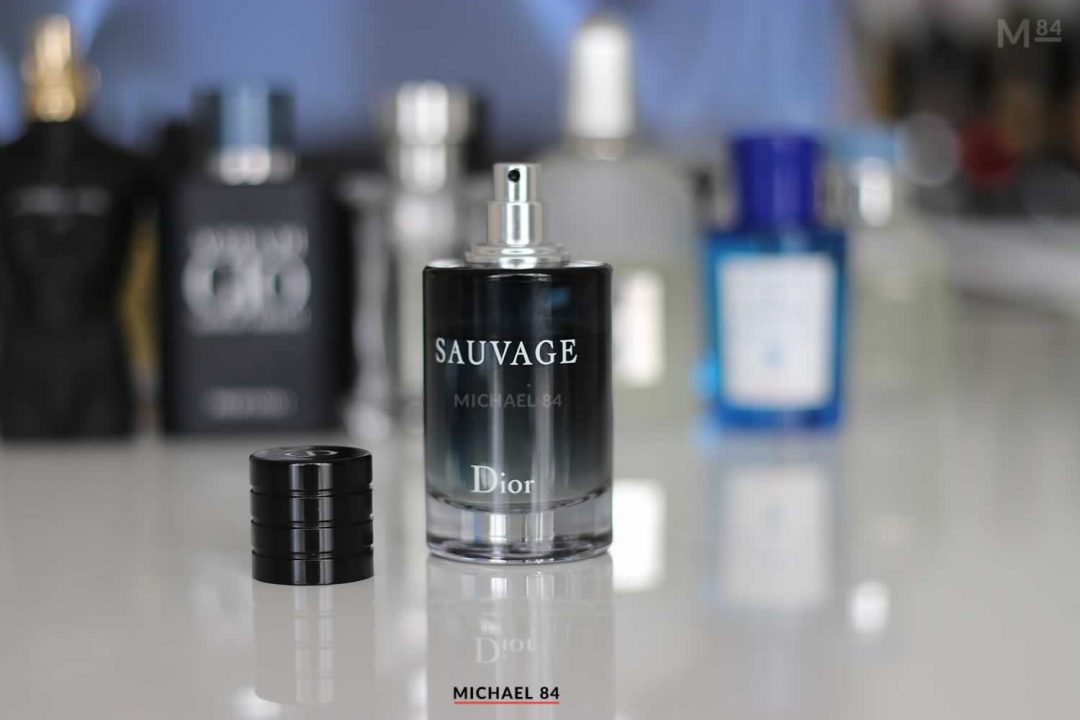 Dior Sauvage
One of the heavy hitters for any evening, Dior Sauvage EDT works as well at a wedding reception as it does in any other situation. This is one for the evening rather than the day for sure.
Sauvage has that sensual powerful style to it which makes it a super attractive fragrance to wear.
The Best Winter Wedding Fragrance
If you're looking for the best winter wedding fragrance, my choices would be Bleu De Chanel, Tom Ford Grey Vetiver EDP, Prada L'Homme or Profondo. All of these scents work well in all weathers, including in the winter.
These fragrances are all inviting, and have those stand out powerful notes which are inoffensive but are noticeable. They're masculine and are better suited to the colder temperatures than the summer options listed above.
Best Beach Wedding Fragrance
When it comes to the best beach wedding fragrance, I think I have to give it to Acqua Di Parma Blu Mediterraneo Fico Di Amalfi. There's little doubt that Fico Di Amalfi is the one I would go for, but a good alternative would be Profondo.
Both of these fragrances work their magic in the heat, and won't smell out of place. They're very pleasant and easy to wear, you'll enjoy putting either of these on while on a beach.
The Best Wedding Fragrance For A Guest To Wear
If you're going to be a guest at a wedding, you'll not want a scent which overpowers the groom or wedding party. Fortunately, most of the best wedding fragrances listed here work well.
Choose any of the above, with Profondo, Light Blue, Grey Vetiver, Prada L'Homme and Bleu De Chanel EDT being great options.
Tips For Picking Out A Good Wedding Day Aftershave
Most weddings are in the summer, so you can check out the best summer fragrances to get an idea of what to wear. Even if it's a spring, Autumn or Winter wedding, some basic fragrance rules still apply.
Not something overbearing or overpowering
Stand out notes include aquatic, citrus, fresh and light spicy
Something pleasant, inoffensive that stands out without being too loud
A fragrance with good longevity if you're going to be there all day
Pick out a fragrance suitable for your age
Verdict
And there you have it, the best men's fragrances to wear to a wedding. There's no doubt that if you wear any of these fragrances you'll smell amazing. People will notice the great scents without causing too much of a fuss.
You can check out more reviews in the fragrance blog, where you'll find the latest releases and best fragrances for men that you can wear for every occasion.