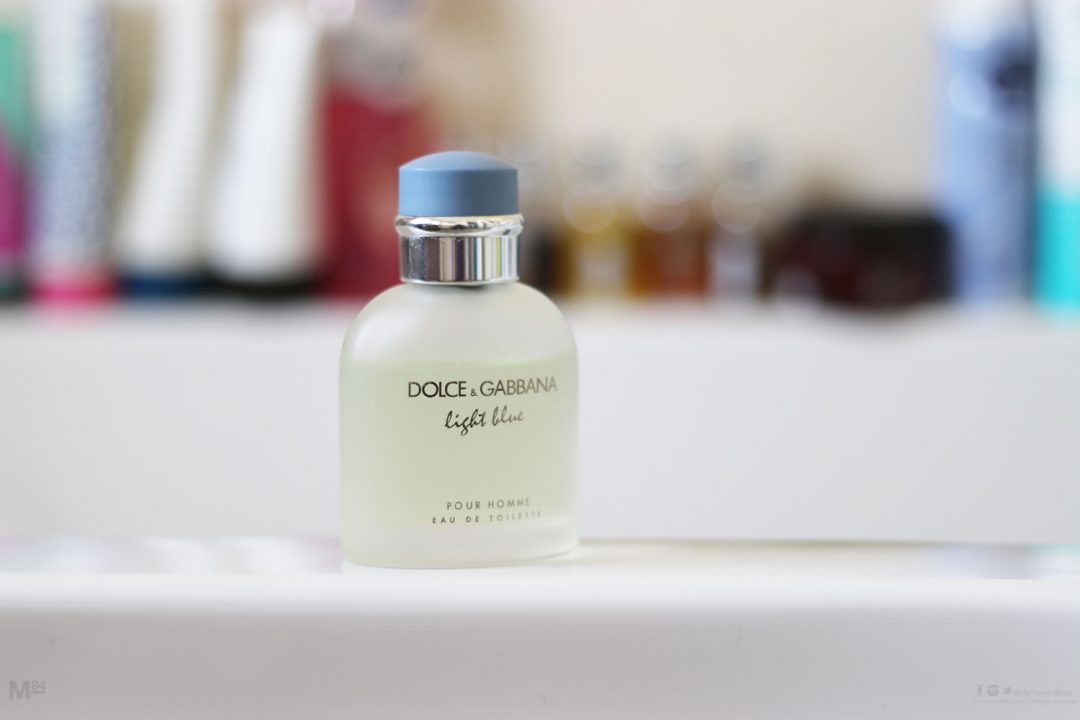 I got my Dolce And Gabbana Light Blue Pour Homme quite a few years ago, and it's a pleasant scent. Released in 2007, it's a fresh and fruity smell with a hint of masculine musk.
It's not an overpowering EDT, as the name suggests, it's quite a light scent.
I have to say that over the years I've had this, I've enjoyed it more and more. It could be because my fragrance nose is better, it could be that my tastes have changed, but it's probably because I've always underrated Light Blue.
My favourite scents have always been the dark, evening, powerful kinds of scents. D&G Light Blue is not that, and that's a good thing. At times you need something lighter, airy, and something which just smells good.
I got myself a 50ml bottle, and this is everything you need to know about this eau de toilette.
What Does Dolce And Gabbana Light Blue Pour Homme Smell Like?
Dolce And Gabbana Light Blue has that clean and crisp cutting smell, making it a inoffensive scent. It's perfect for the day time, in fact perfect for every day.
One of the best things about this is that it's universal, you can be confident that nobody is going to think that you smell bad. It's not niche, it's got that smell which everyone will just find really pleasant.
It has some hints of citrus and light fruity notes, with smaller hints of wood.
Although it's light, it's still there, and people will notice you're wearing something nice, so you're likely to get compliments.
When To Wear D&G Light Blue
D&G Light Blue is definitely suited best to spring and summer. The nature of this scent gives off some warm weather vibes, making it a good choice to these seasons.
It's also quite a casual scent too, making it one to wear during the day rather than on an evening.
How Long Does Dolce & Gabbana Light Blue Last?
For the longevity, this can last 4-5 hours, but possibly less, as these styles of eau de toilette can fade more easily.
The projection is not great, but that goes without saying for a light scent.
If you're in the market for an every day scent, or want something lighter than your usual go to bottle, Dolce And Gabbana Light Blue Pour Homme is definitely worth a smell.
Best season to wear – Spring/Summer
Scent type – Fruity/Light
Age Recommendation – All Ages
Best Worn – Daywear, Office, College/school, Casual
Top Notes
Sicilian mandarin, Frozen grapefruit peel, Bergamot, Juniper
Middle Notes
Rosemary, Szechuan pepper, Rosewood
Base Notes
Musk wood, Incense, Oakmoss
Other Dolce And Gabbana Fragrances
Thanks For Reading...Want More? 🙌
Hi, I'm Michael 👋 I'd love you to subscribe to my newsletter for exclusive content & updates on my blog straight to your inbox. (No spam, I promise!)