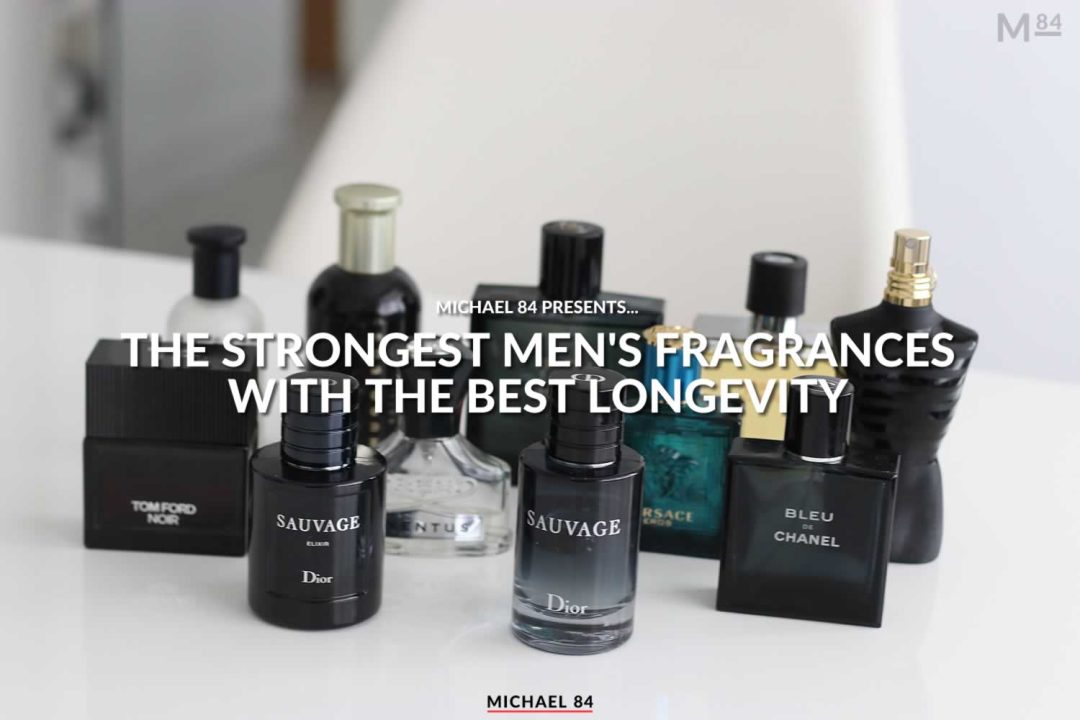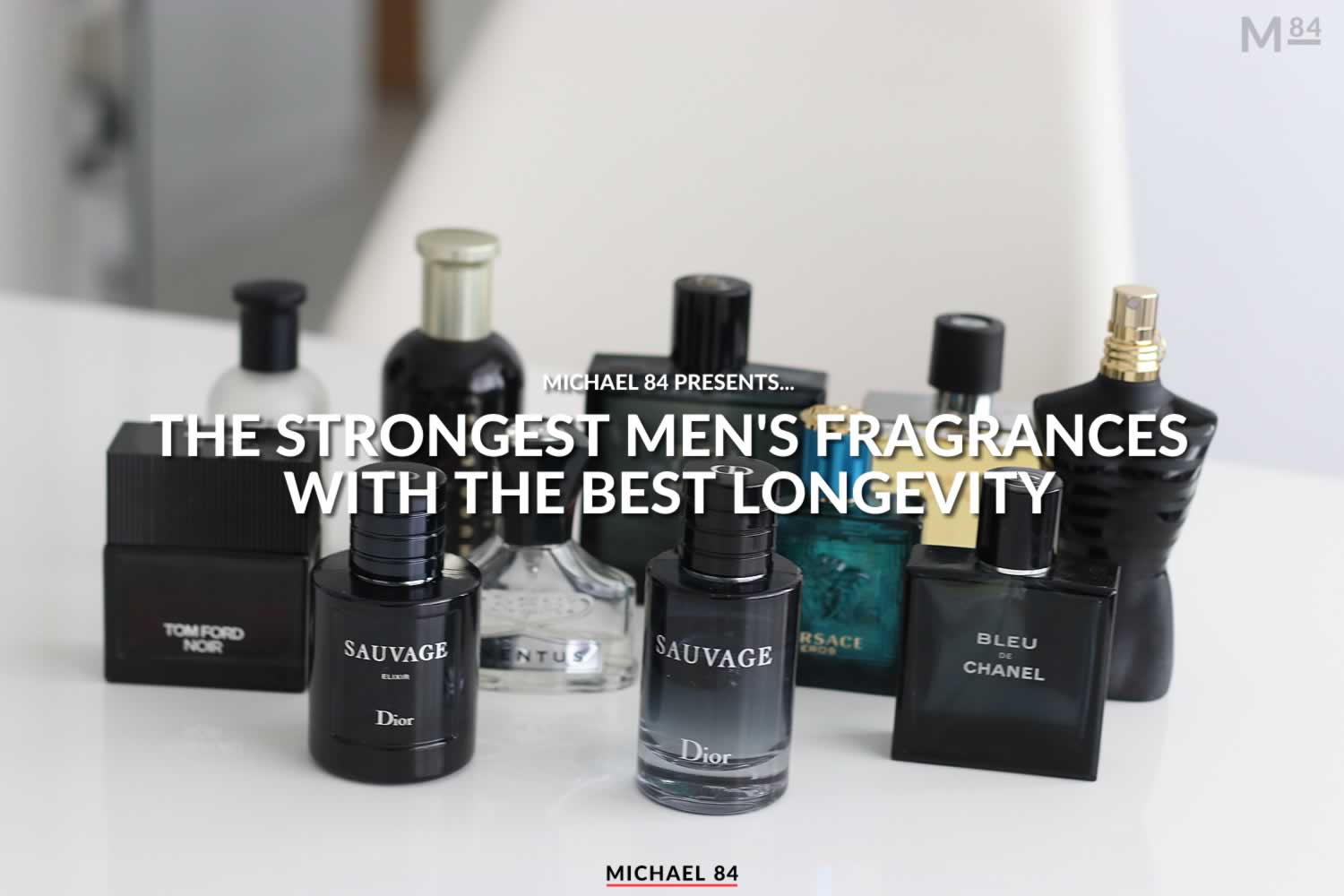 If there's one question that keeps getting asked time and time again about men's fragrance it's which fragrances and aftershaves last the longest? Which scents are the most powerful.
Well as you know, I've own a lot of scents and have lots of fragrance reviews. There's plenty which are powerful and some which don't last too long.
These are the strongest and most powerful fragrances, along with tips on how to find and identify long lasting fragrances before you buy them.
What Is Sillage, Projection And Longevity In Perfumes
First of all there's a few words I should mention which you may encounter when it comes to the longevity and power of fragrances. These are:
Sillage
the trail created by a perfume when it is worn on the skin. This can change on different skin and in different conditions such as heat, weather, and other factors
Projection
Projection is typically used to describe how far a scent travels in the air. This is usually one of the factors that people refer to what they're looking for a powerful scent.
Longevity
This is how long the scent lasts on your skin. For most this is the key factor in determining a long lasting and strong perfume.
It is worth noting that these words may be used incorrectly interchangeably. By that I mean a scent could have very good projection and be strong, but may only last a few hours.
In contrast a weaker scent may have better longevity but be an all round lighter scent.
Which Types Of Fragrances Last The Longest?
When it comes to aftershaves and fragrances, typically the darker heavier scents are seen as the longer lasting and most powerful.
These are scents which are heavy in the bases, with heavy woods, musky, boozy and warm spicy notes.
Generally speaking when I think of these types of scents, I think of evening scents which are best in the autumn and winter months. Daytime and summer scents tend to have a lesser projection or longevity, but that's not always the case.
There is also the case for the concentration of the perfume. I've spoken about the difference between eau de toilette and eau de parfum before, which can come into play when we're talking about longevity and power.
You should also think about where you spray aftershave too. There's a few pulse points that you need to hit, including your wrists, neck and under your ears.
These are the longest lasting fragrances for men which are really nice. I have tried to include a mix of fragrances you can wear in the day or night, covering all seasons, weathers and occasions.
The Longest Lasting Fragrances For Men
Dior Sauvage EDT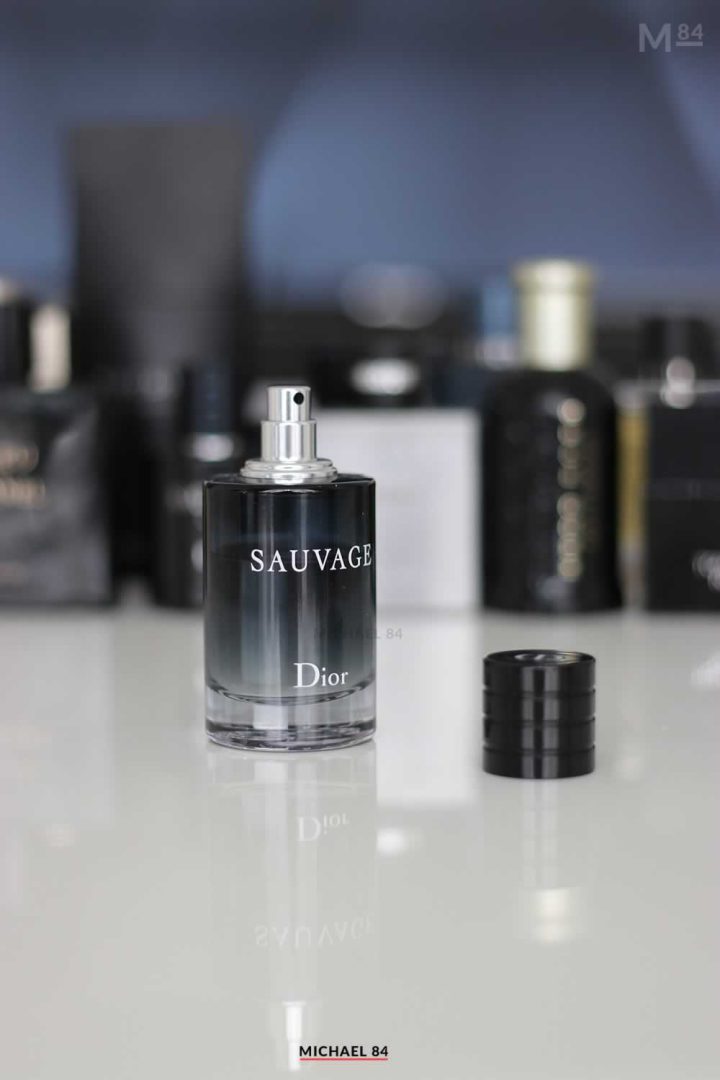 When it comes to seductive scents that last a long time, you can't go wrong with Dior Sauvage EDT. The eau de toilette is the original version of the Sauvage line, and could be my favourite.
It's such a great scent to wear on a night out, and will last all night long.
Longevity – Dior Sauvage EDT lasts well over 8 hours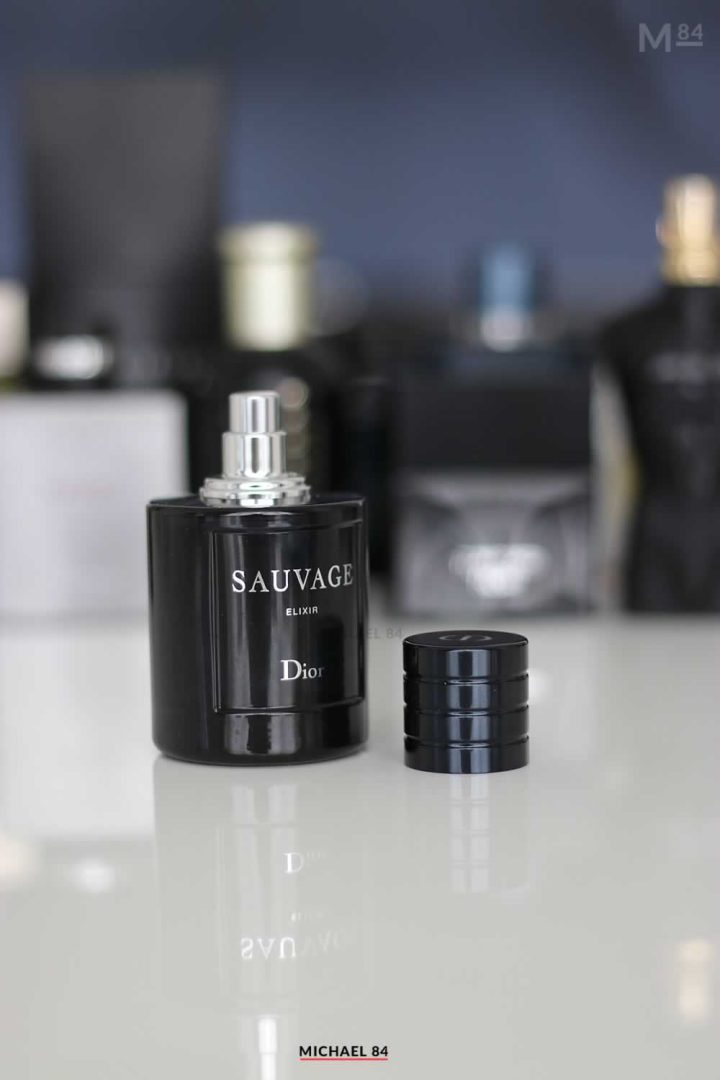 Dior Sauvage Elixir
The latest in the Sauvage line, Sauvage Elixir is a strong concentration, but I don't find it as powerful. It's projection is not as good as the EDT in my opinion, which could be because of the abroxan in the EDT.
But for what it lacks in the power department it makes up for in it's longevity. Sauvage Elixir lasts just as long as the EDT, possibly longer, it's hard to tell after wearing for an entire night.
Longevity – Dior Sauvage Elixir lasts over 8 hours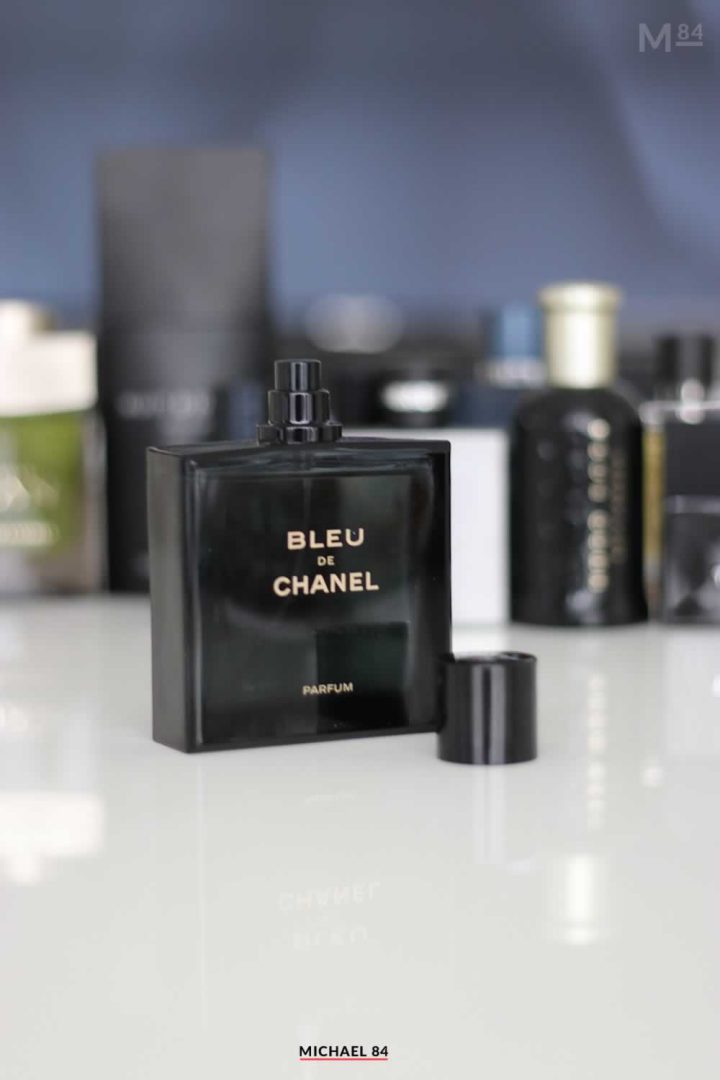 Bleu De Chanel Parfum
The strongest BdC, Bleu De Chanel Parfum is another which has more subtly to it than the original, but does last a long time. This is due to the makeup of the scent, which has more lighter woods than the original, giving it a more rounded smell. It still packs a punch, and lasts all night long.
Longevity – Bleu De Chanel Parfum lasts over 8 hours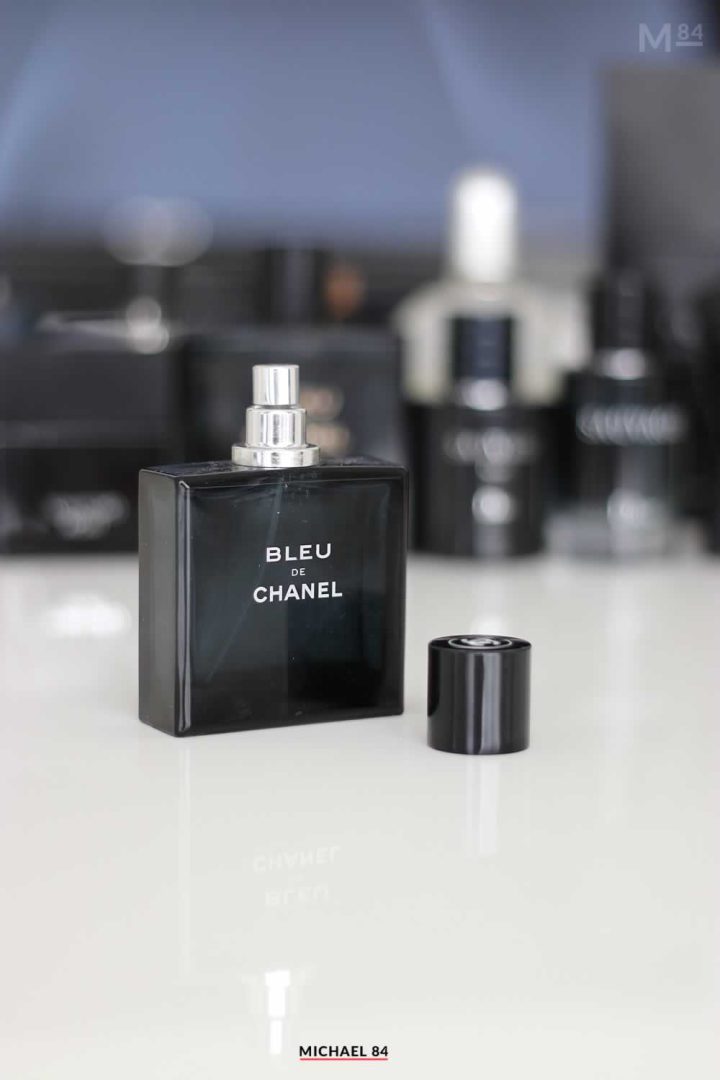 Bleu De Chanel EDT
Now considered a modern classic, Bleu De Chanel EDT is the original from the line and is a great scent.
It's still more of an evening scent, but this can be worn in some situations during the day, although it is fairly powerful with it's fresh spicy notes.
I have worn this mostly on a night out, and will last for the entire evening.
Longevity – Bleu De Chanel EDT lasts over 8 hours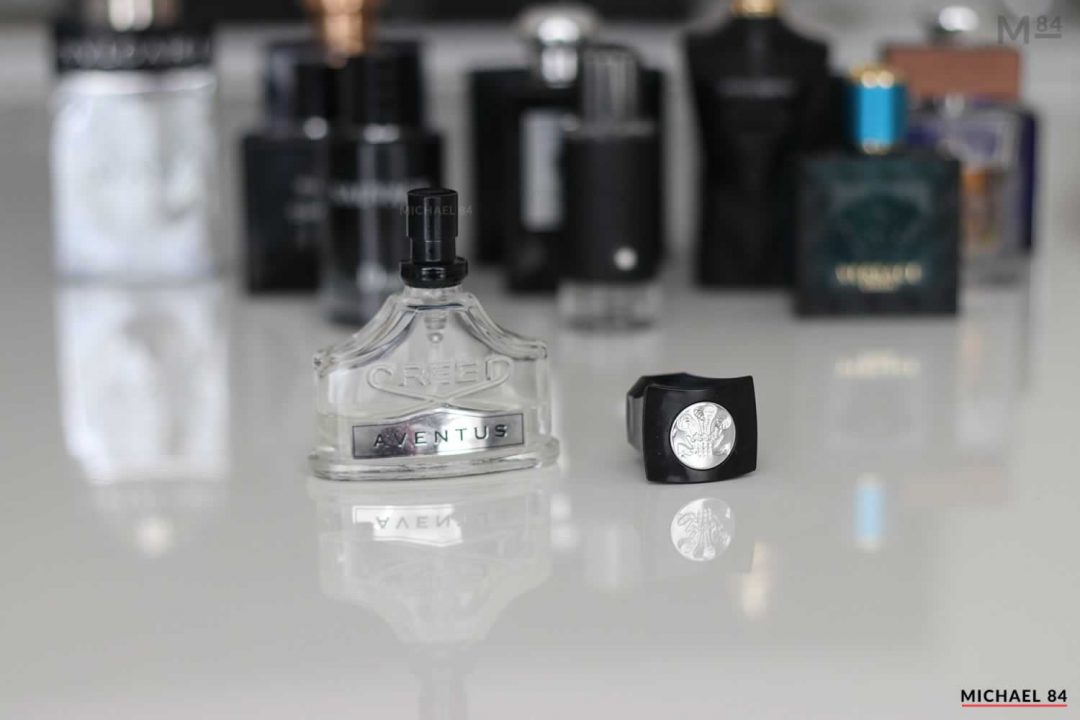 Creed Aventus
Considered the best fragrance ever by some, Creed Aventus certainly packs a punch.
In a similar vain to Bleu de Chanel EDT, I consider this more of an evening scent, but it's versatility means it can be worn through the day. If you want an expensive office scent, this would be a great choice.
Longevity – Creed Aventus lasts over 8 hours For a full day or evening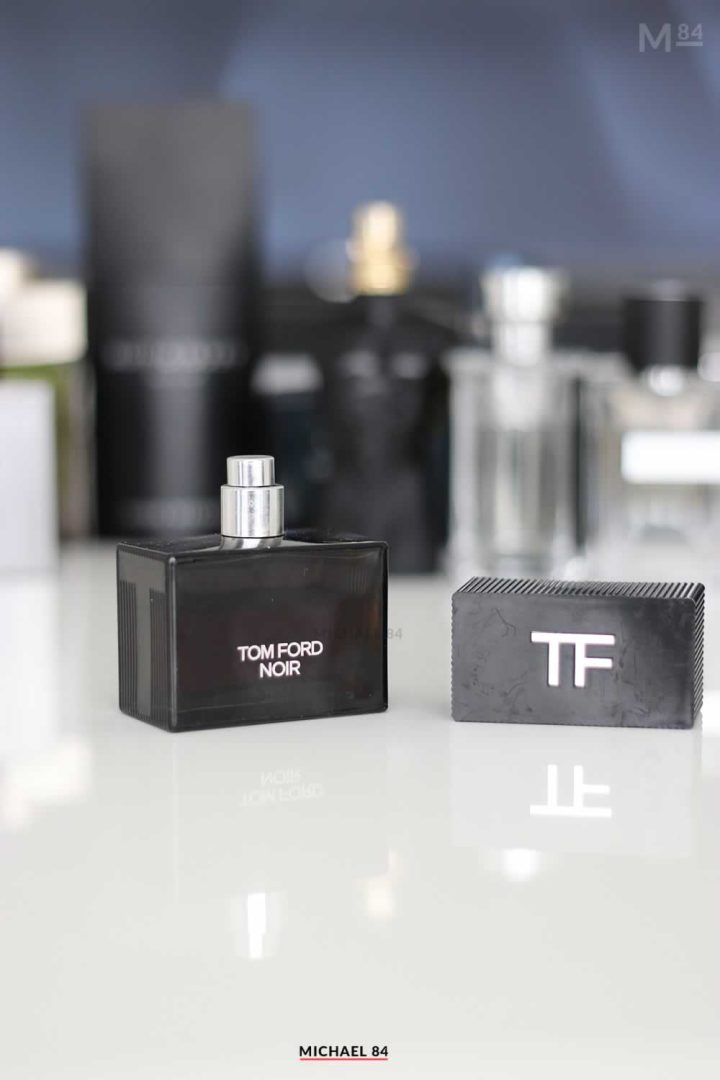 Tom Ford Noir
As you may have guessed from the name, Tom Ford Noir words best on an evening. It's a dark scent and quite woody as well as being an EDP, making this a long lasting fragrance.
This seductive scent will easily last through the night.
Longevity – Tom Ford Noir EDP lasts well over 8 hours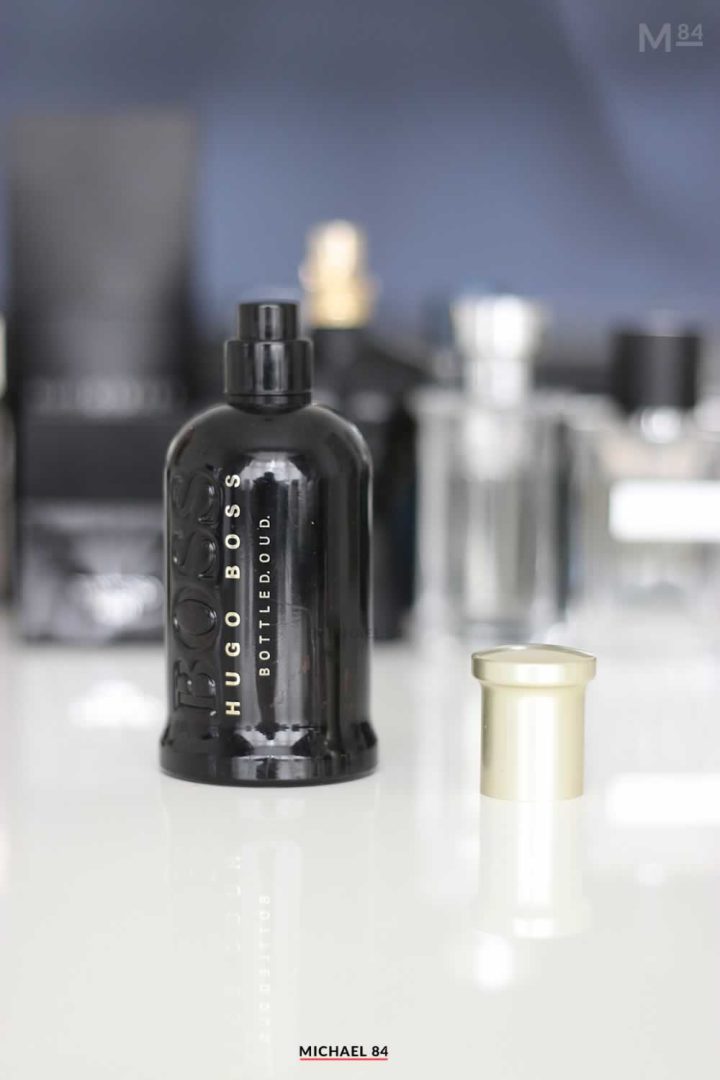 Boss Bottled Oud
One of the heaviest oud scents I own, Boss Bottled Oud is the real deal. Oud lasts for such a long time, and this bottle is definitely a winner in terms of longevity.
It has good projection too, and it's heavy woody nature makes it a good fragrance for over 40s and mature guys.
Longevity – Boss Bottled Oud lasts well over 10 hours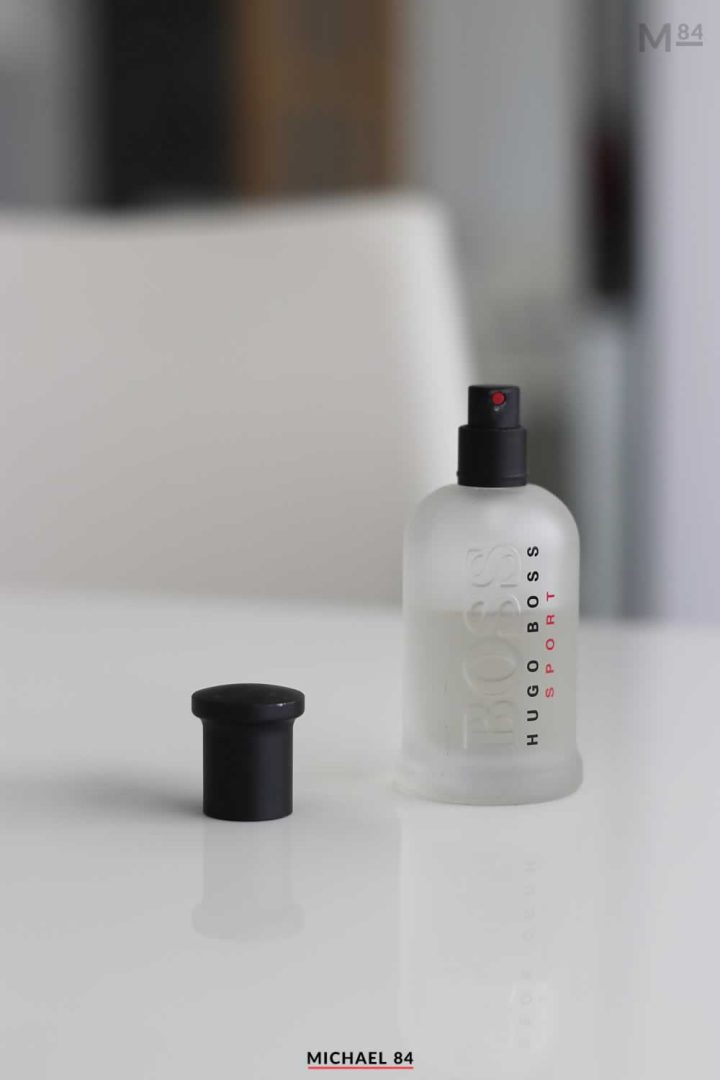 Boss Bottled Sport
A surprise to the list, I was so impressed with the longevity of Boss Bottled Sport. It's a light scent, which usually means it doesn't last too long. It also means it's one suitable for day wear too.
But every time I wear this version of the scent it lasts all day. It lasts longer than the original and the newer versions which have came since then.
It's not my favourite from the Boss Bottled line up, but I find it lasts the longest.
Longevity – Boss Bottled Sport will last all day and over 8 hours
Terre D'Hermes Pure Parfum
It fast became one of my favourite scents after my initial impressions weren't great, I'm talking about Terre D'Hermes Pure Parfum. What a great scent this is.
If you like an earthy orange-citrus type of scent that lasts a long time, look no further. I can wear this during the day knowing it will last all day. It's perfect for the summer day or night, but it's versatility makes it a good all rounder.
Longevity – Boss Bottled Sport Terre D'Hermes Lasts all day or night over 8 hours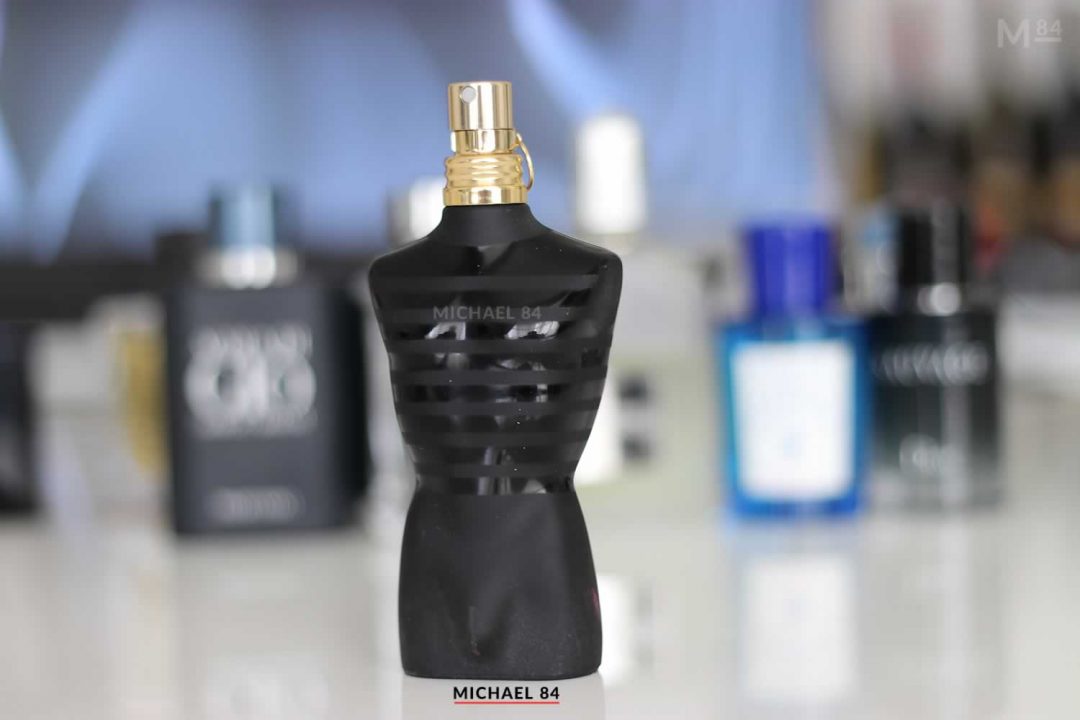 Jean Paul Gaultier Le Male Le Parfum
The latest from the Jean Paul Gaultier line, Le Male Le Parfum is a scent that's not only seductive but one that lasts.
I love to wear this on a night out, and find it more powerful than the original. I get slightly more vanilla notes, with that inviting scent that Le Male is known for.
Longevity – Jean Paul Gaultier Le Male Le Parfum lasts over 7 hours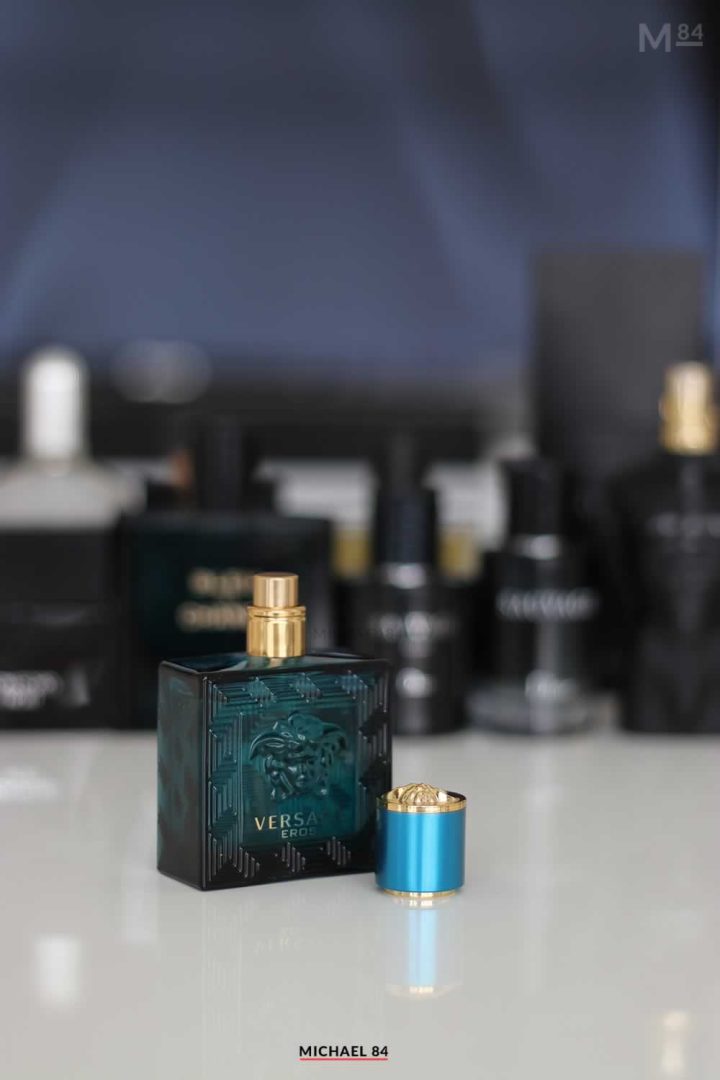 Versace EROS EDT
A favourite for many and known as the ultimate clubbing fragrance for young people, Versace EROS is powerful. It's one of those fragrances to wear in your 20s, but even if you're not, it's still a great scent.
The smell of mint is not overpowering in the least, it's a really attractive scent that works well on an evening, but could be worn in the day too. It has enough longevity to last all day or night.
Longevity – Versace EROS EDT lasts over 8 hours
Summary: Long Lasting Aftershave – The Strongest Men's Fragrances With The Best Longevity
And there you have it, the longest lasting men's fragrances you can wear. Whether you're looking for all day or all night staying power in your scent, these are the aftershaves that will get you over the line and then some.