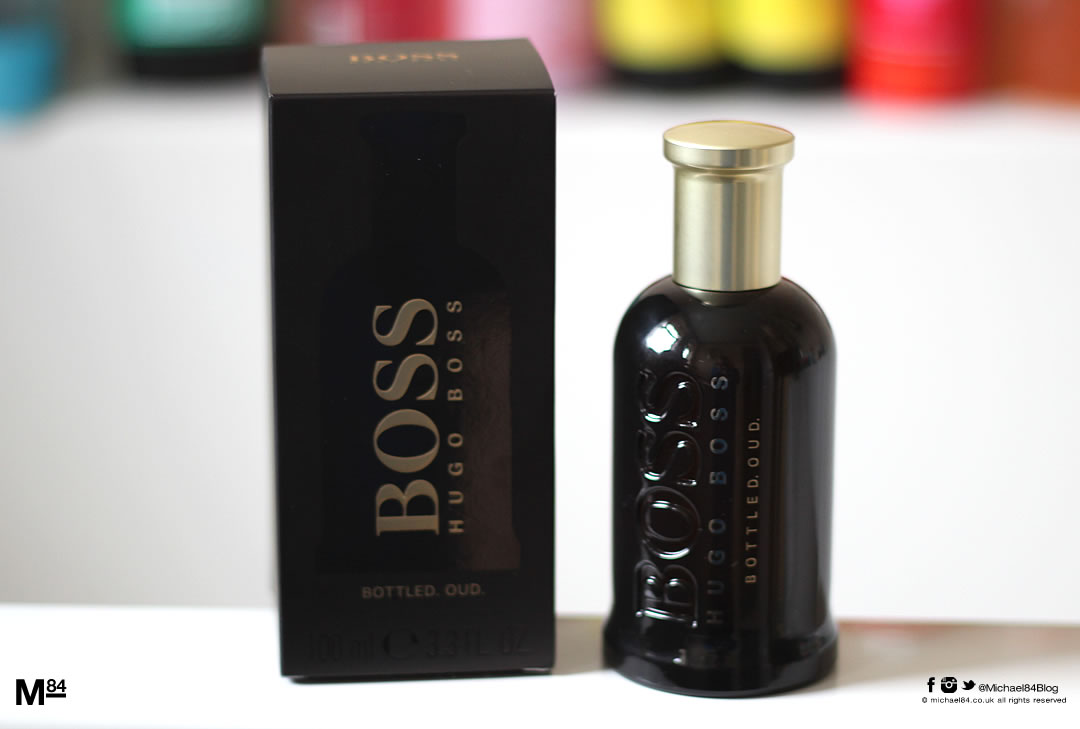 Hugo Boss have added another scent to it's BOSS Bottled line up, BOSS Bottled Oud which is brand new for 2015. As with tradition within the range, the bottle is the same design as the others, a cylindrical shape with the BOSS wording elegantly etched into the glass, with the branding Hugo Boss Bottled Oud.
The glass is a dark translucent black, with the top being gold along with the wording of the brand to the front.
As the name suggests it's an oud, and is a very masculine scent, with warm woody notes. It uses 100% natural oud, which is coveted among the fragrance connoisseurs who prefer natural over a synthetic smell.
It's manly without being too overpowering, and you get a sense of the luxury and sophistication which this fragrance is representing. I think this would be best worn on an evening, in both a casual or formal setting. It will be appreciated by the slightly older guys, as this is elegant, perfect for a gentleman.
Best season to wear – Autumn/Winter
Scent type – Oud, Woody, Warm Spicy
Age Recommendation – 23+
Best Worn – Evening, Casual, Formal
Top Notes – Citrus, Apple
Middle Notes – Cinnamon, Saffron, Clove, Labdanum,
Base notes – Agarwood (Oud), Sandalwood
Check out the unboxing and spray test for Boss Bottled Oud below.
Other Boss Bottled Fragrances
Boss Bottled Night
Boss Bottled Sport
Boss Bottled Unlimited
Boss Bottled Oud