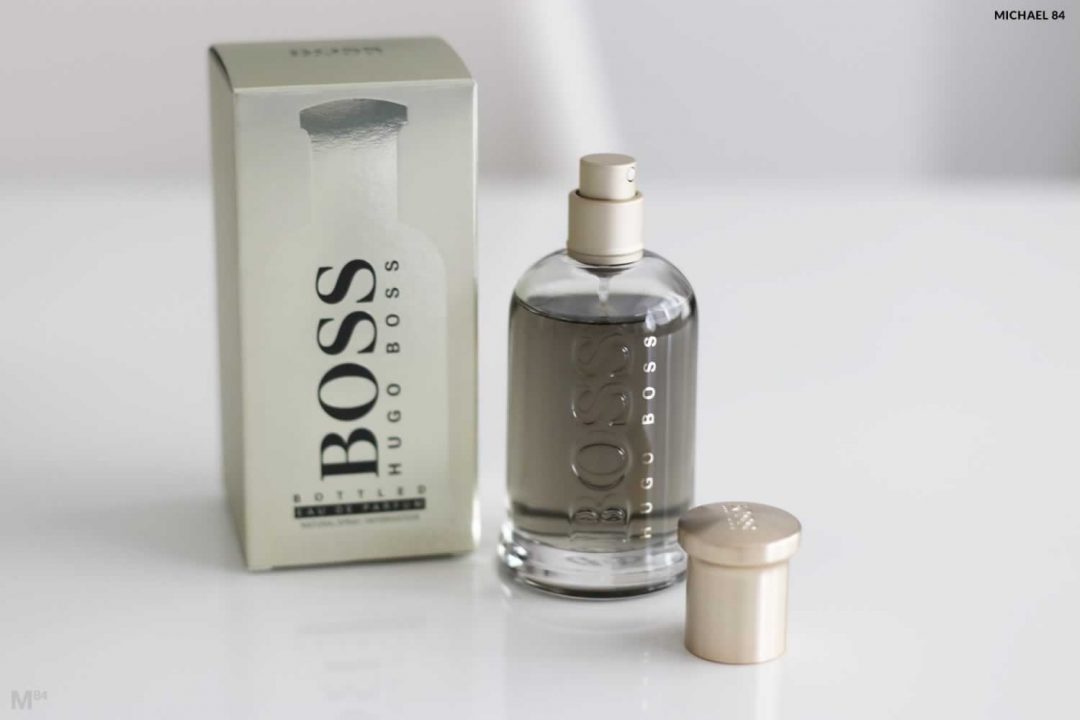 BOSS has released a new scent from it's Bottled line up in 2020! The new fragrance is Boss Bottled Eau De Parfum.
The original is loved by almost everyone and is said to be one of the best fragrances of all time. I've got it, and have always liked it. When I found out they were releasing a eau de parfum version, I had to get it to try out.
Here's what Boss bottled eau de parfum smells like, and everything else you need to know.
The Bottle
First up I have to talk about the bottle. The trademark bottle shape and design is maintained. It will come as no surprise to anyone who's looked at fragrances from the Boss Bottled line up, as they're all the same with slight variations.
It's a cylindrical bottle, with a golden colour top made from plastic. It has the word BOSS debossed in the glass, along with the wording Hugo Boss in gold. The atomiser is gold, as is the box it comes in. It's fair to say they've gone for the gold colour as an accent to the clear glass.
I've always liked the bottles from the Boss Bottled line. They're easy to hold, and in this case it's clear glass so you can see right inside.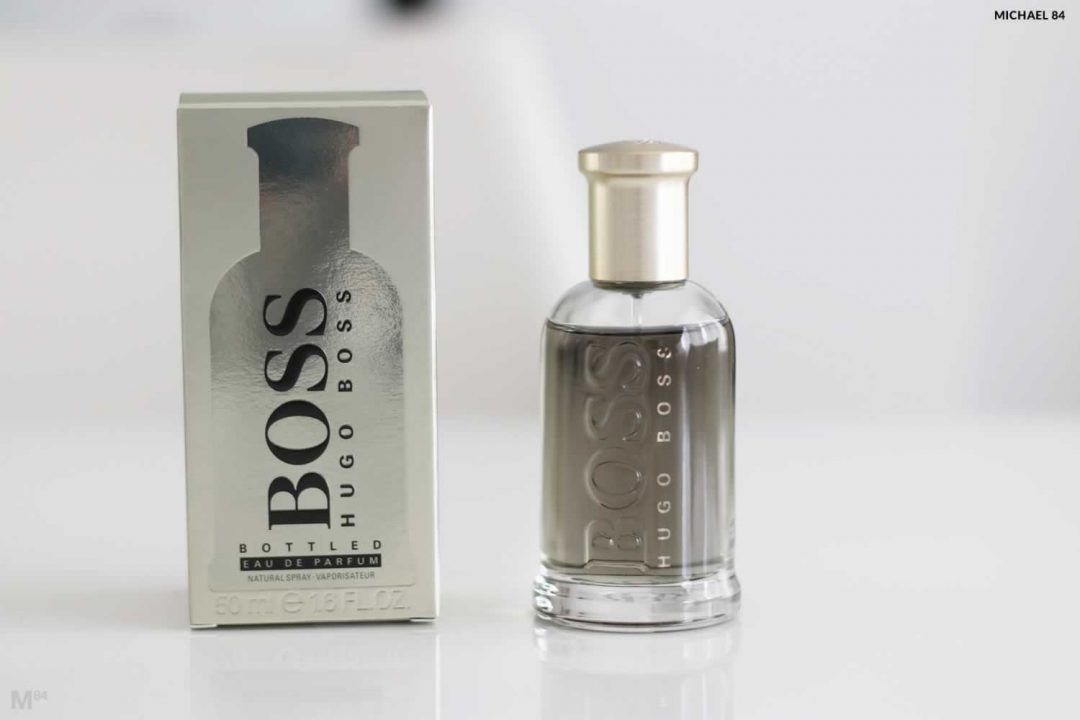 The Fragrance
My initial spray of this scent, I got a lot of fruity vibes. It was mostly apple, and it's very fruity and sweet. It almost reminds me of Lacoste Style In Play, which is very heavy on the apple note.
Gradually this settles down, but does seem to take quite a while. From then on you still get the fruity notes of Bergamot and apple, but the more green types of notes start to come through. Finally there's a little hint of soft woods.
Since Boss Bottled eau de parfum is quite sweet and fruity, it's not the most manly. By that, I mean I don't find those heavy and woody notes dominating in the scent. Having said that, it is a good modern masculine scent.
It feels strange reviewing this initially in winter, as I think it would make a great summer fragrance. I can see myself wearing this out on a summer night. The sweet and fruity notes are powerful, and I think it will make a good scent for when the weather gets warmer.
Boss Bottled Eau De Toilette vs Boss Bottled Eau De Parfum
So the question will come: What's the difference between Boss Bottled Eau De Toilette and Boss Bottled Eau De Parfum?
The fragrance is different, there's no doubt. It's not just a case of one being a stronger concentration, they smell different. (you can learn more on the differences with EDP and EDT here)
Eau De Parfum is much sweeter, with the fruity notes being powerful and very noticeable with only a hint of soft woods. Eau de Toilette on the other hand has more of a soft woody vibe to it, with more calmed-down fruity notes.
If you're wondering if you can own both or be able to tell the difference, you definitely can. They are 2 different fragrances.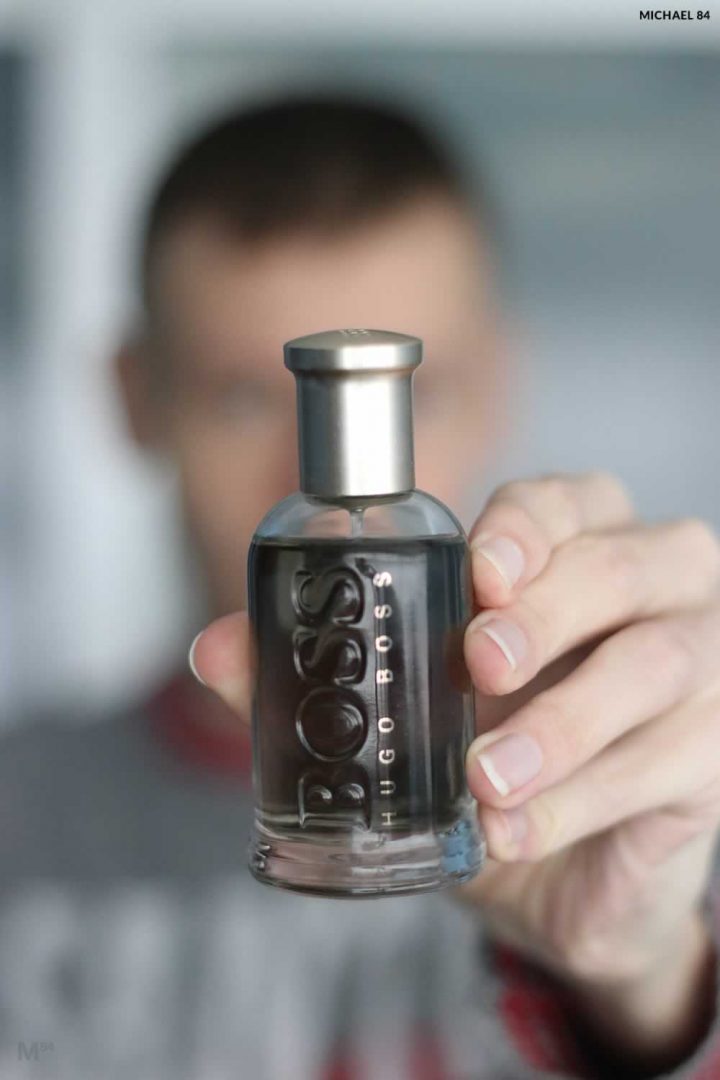 Will It Get You Compliments
It's kind of hard to say. I don't think this one will be a compliment king, it's not really designed for that. But it's very nice, it's inviting and so people should enjoy smelling this on you.
Verdict
Boss Bottled Eau De Parfum is a really nice scent. I can't wait to wear this one more in the summer, I think the hot weather will do this one better justice than the weather does now. But I would consider it a bit of an all rounder, inoffensive and should work well in most situations.
I do like owning the odd sweet or fruity fragrances every now and then. I have a few, and always like wearing them. If you're into the darker woody styles of fragrances, it might not be for you.
I got myself a 50ml bottle of this for only £45, a good price on an EDP. There's 100ml and 200ml bottles available too.
Longevity – Boss Bottled Eau De Parfum is an EDP, so longevity should be good. But this is a lighter style scent, which tend not to last as long as other styles. I get more than 7 hours with this.
Projection – The projection is decent. Those around you should be able to smell it.
Best season to wear – All Rounder
Scent type – Fruity, Sweet, Light Woody
Age Recommendation – 18+
Best Worn – Daytime, Evening, Casual, Formal
Top Notes: Bergamot, Apple Accord
Middle Notes: Cardamom, Sage
Base Notes: Olive Wood Accord, Vetiver
Let me know if you've tried Boss Bottled eau de parfum. As always, you can read more reviews in the fragrance blog. Find your next fragrance or just have a look at my scents.