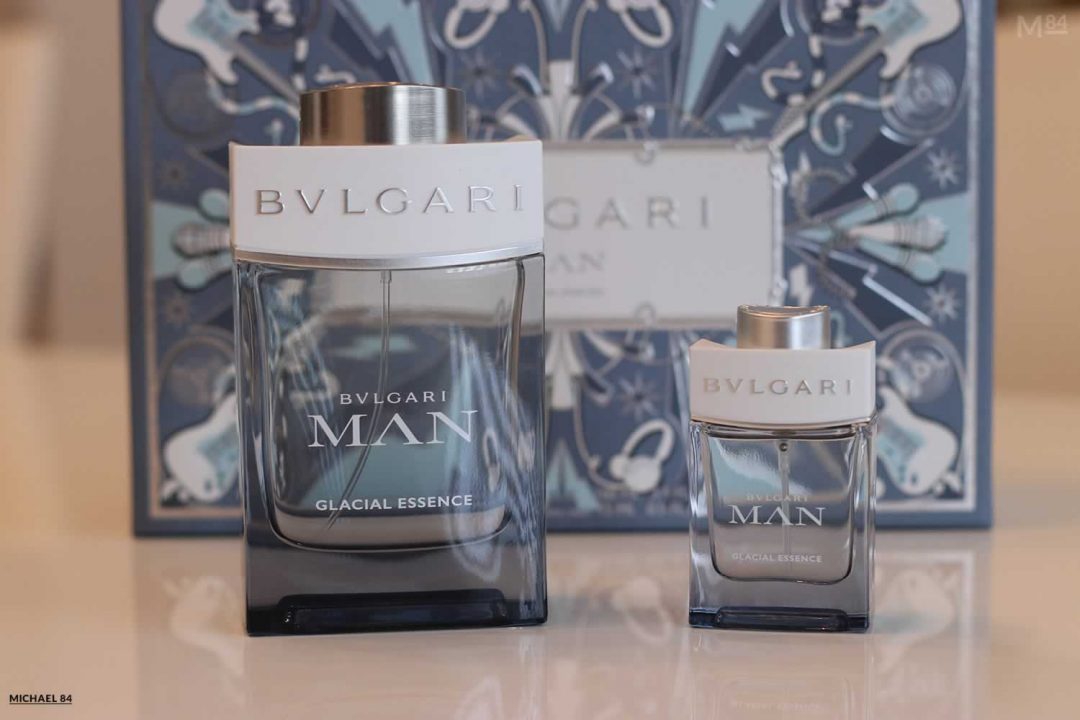 A brand new year always means brand new fragrances, and I've got myself another new one. Bvlgari MAN Glacial Essence has been on my radar for a while, since I heard about it's release in the later months of 2020.
Here's what it smells like, and what you need to know.
The Bvlgari MAN range of scents keeps on growing, with Glacial Essence being the latest one. I've got a few from the collection, and they are usually good, so I had some expectations with this one.
The Bottle
The Bottle keeps it's design from the rest of the collection. It's a bottle which will look familiar to anyone who's seen any scent from the MAN line.
It's a rectangular cuboid type of shape, made from clear glass. There's simple but readable branding to the front which is done in white. The top 20% or so is white plastic, with the BVLGARI branding in silver.
The atomiser is once again a similar look. The trademark Bvlgari sprayer which works really well. The only drawback for some will be you can't fill up a small atomiser to take out with you with this style of bottle top.
I have the 100ml bottle, with a 60ml also being available. I got this for Christmas, so I got a gift set which includes the gift box, as well as the 100ml bottle and a smaller 15ml bottle of the scent.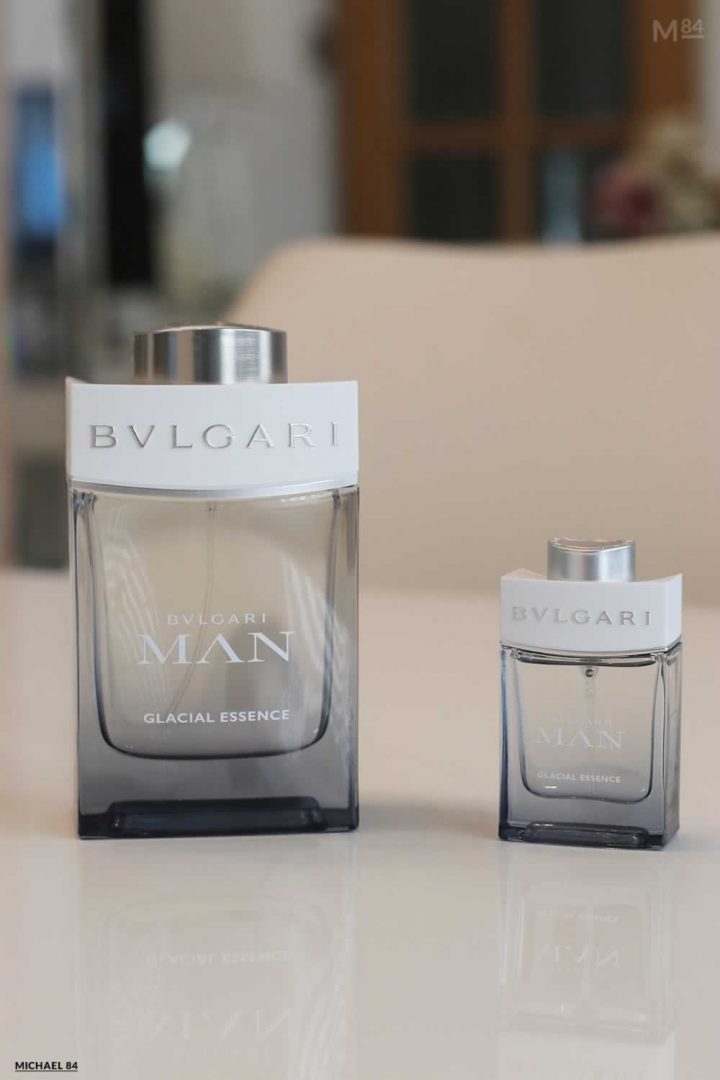 What Does Bvlgari MAN Glacial Essence Smell Like?
Bvlgari MAN Glacial Essence smells like a fresh, cool and icy scent from the opening. It really does live up to it's name. After a short while you get some aromatic and fresh spicy notes, and lastly there's some soft woods too.
Fresh spicy can be hard to describe. It's lighter than it is dark, and although I think it's quite an icy vibe, I wouldn't say it's got the aquatic type of notes that a fresh-aquatic style of scent has.
I also get small powdery notes in Glacial Essence, but the fresh-spicy and woody notes are stronger and take over.
I'd say that Bvlgari Glacial Essence is great for the daytime. You can wear this in the office, around town, to work or Uni and it will do the job.
Personally I don't think it packs enough punch for an evening, it doesn't have that stand out factor. But that is not what this scent is for in my opinion. It's just a pleasant scent, inoffensive and can be worn without too much hesitation.
Glacial Essence is an Eau De Parfum, and does last quite a while for the type of scent that it is. I was able to still smell this after 6 or 7 hours of wearing, meaning it should last almost all day.
Glacial Essence has an icy cold opening which makes this a really nice fresh fragrance great to wear during the day. The fresh-spicy notes combine with a powdery style of scent to give this an overall pleasant smell.
Similar To Bvlgari MAN Glacial Essence
I was thinking of what this smells like, and it does remind me of 212 MAN from Carolina Herrera. It's not exactly the same, but it definitely has some similar vibes to it.
I think this has slightly more in the way of a soft woody and powdery style, but you can smell the similarities of both scents.
Verdict
I think it's a really nice scent, that does it's job well. It's one for through the day time, and that's when I'll be wearing this. Bvlgari MAN Glacial Essence is a pleasant fragrance that will make you smell nice without shouting about it.
As mentioned I got this for Christmas in a gift set. The RRP at the moment is £90~ish for a 100ml bottle. I think that's a bit steep when compared to other fragrances, but remember that this is an EDP (Eau De Parfum). I would opt for a 60ml bottle at around £65, or wait for the offers which are plentiful these days.
Read the best Bvlgari Fragrances if you're looking for comparison among the collection, and discover which Bvlgari fragrance is best.
Longevity – Bvlgari MAN Glacial Essence is an EDP, so longevity should be good. Lighter styles of scents tend to not have the best longevity, but this does last a good while. I get more than 6  hours with this.
Projection – The projection is reasonable but not great. This is to be expected with a lighter fresh type of scent. You'll be able to smell this one on yourself, and others close by.
Best season to wear – All Rounder
Scent type – Fresh-Spicy, Aromatic, Very Light Woody
Age Recommendation – 18+
Best Worn – Daytime, Casual, Formal
Top Notes: Juniper Berries, Geranium, Ginger
Middle Notes: Australian Sandalwood, Orris Concrete, Artemisia
Base Notes: Cedarwood, Clearwood, Musk
Let me know what you think of Glacial Essence. As always, you can find more reviews in the fragrance blog. Find your next scent, or read up on what's good for this season.