When it comes to fashion, you can think of your clothes falling under two categories: essentials and trends. Wardrobe essentials and fashion basics and must have items for any guy to own.
These staple pieces of menswear are what you need to think about to dress better. Getting the basics right is always a good starting point of style, and they act as a foundation of any outfit.
Here you'll find all of the basic clothing a man should own, including everything you need to know about them. They are the items you should have on your essentials checklist.
Shirts, T Shirts And Tops
You need to wear something on your upper half, so you've got to make sure you're wearing the right piece of clothing for the right occasion.
This is everything you'll need to know about shirts, T-shirts and various other tops such as polo and henleys. Shirts can be thought of as the more formal of choices, with T-shirts being the most casual.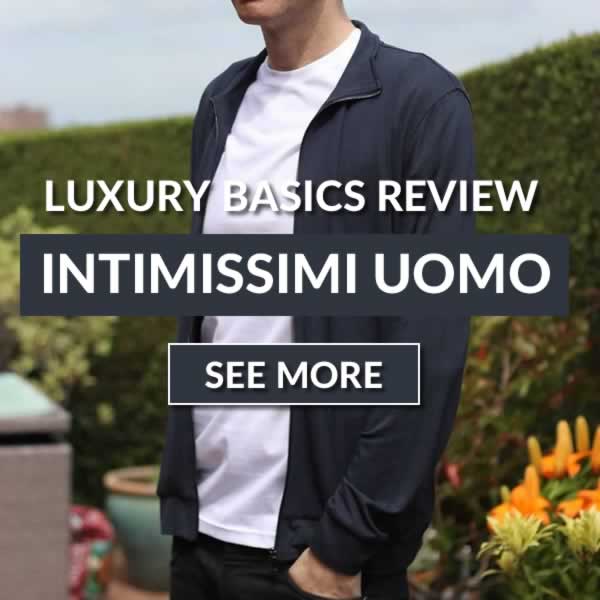 Taking a look at the Intimissimi Uomo men's luxury basics including a modal zip up sweatshirt, and some Supima T Shirts to see how they stack up.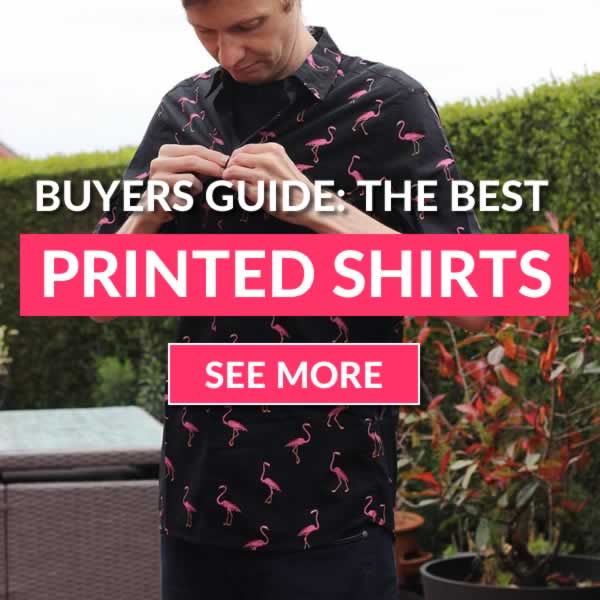 Printed shirts are a must have for summer fashion. If you want to really make an impact, a cool printed shirt is the way to go.
They're on trend this summer, and can be that statement piece you can wear to really stand out.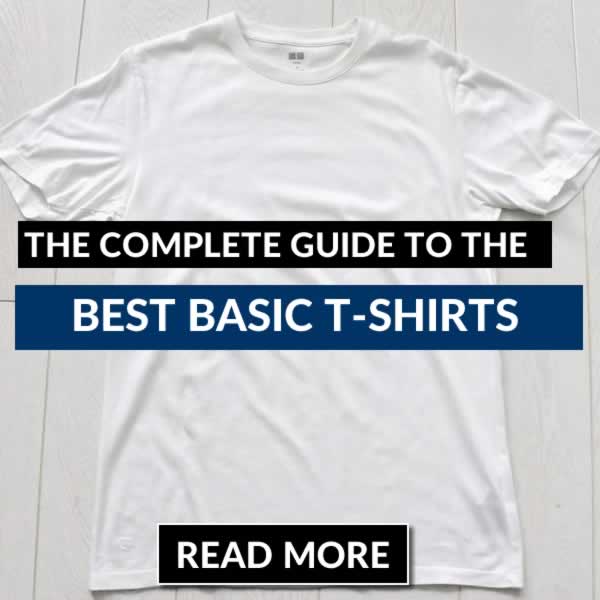 Everything you need to know about T Shirts. Everything from the fit, materials, brands and styles of T-shirts you can wear and buy. It's the only guide to t-shirts that you'll ever need to read.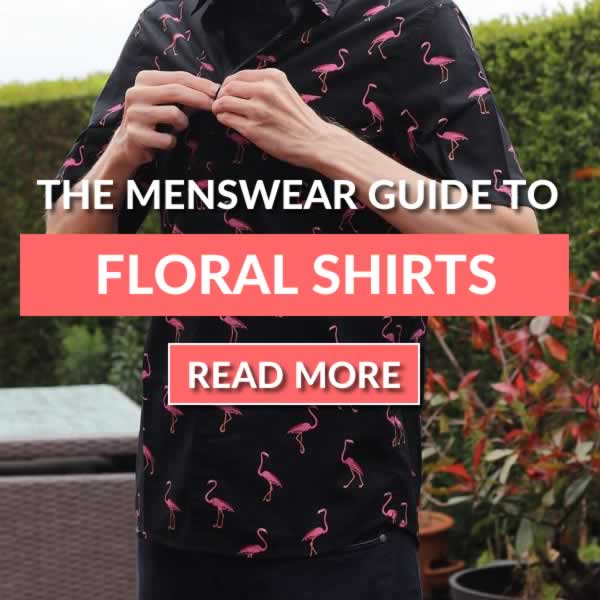 Adding a dash of colour, pattern or prints in the Summer can make you stand out, and there's no better way than a floral print shirt. Here's the best you can wear, and how you can style them.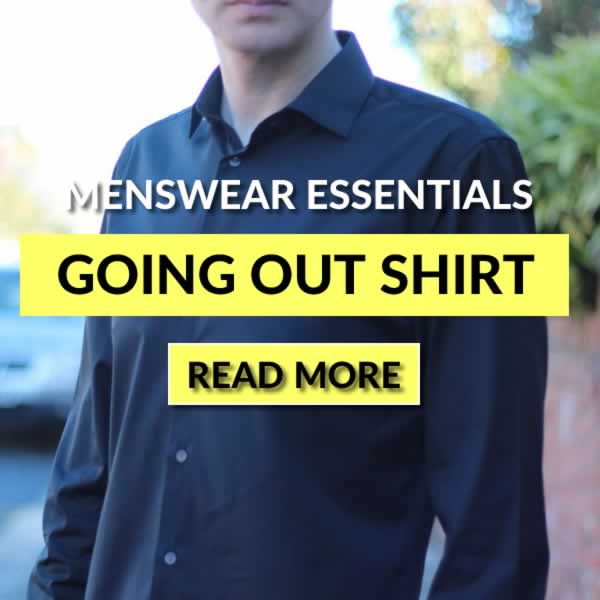 Saving one shirt for best used to be a guy thing to do, and although many no longer do this, it's still a viable way of dressing. Here's how to pick the best shirt you own, and tips for finding the best going out shirt.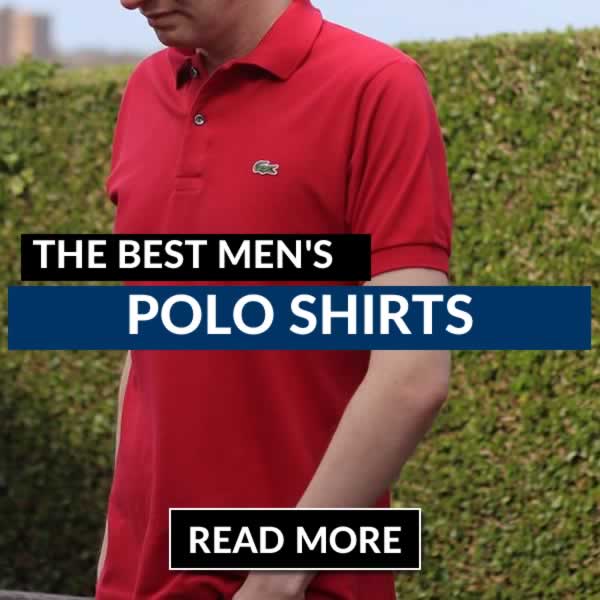 A polo shirt is a great alternative to a traditional tee, and can look more upscale. Here's the best brands of polo shirts which you should consider.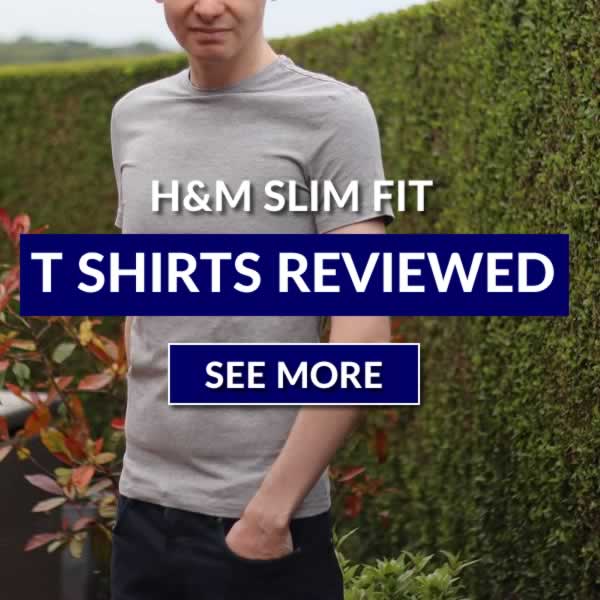 I've been checking out the H&M slim fit t shirts to see what they're all about. See how I style them in this review.
Jumpers, Knitwear And Sweats
Jumpers, knitwear and sweats are must have items when the temperature drops. These are absolutely essential pieces of menswear which you can wear a number of ways.
You can layer up in the colder months, or wear as stand alone pieces when it gets a little warmer. There's everything from jumpers, roll necks, cashmere, cardigans, sweatshirts and hoodies.
These are the must haves you need to think about.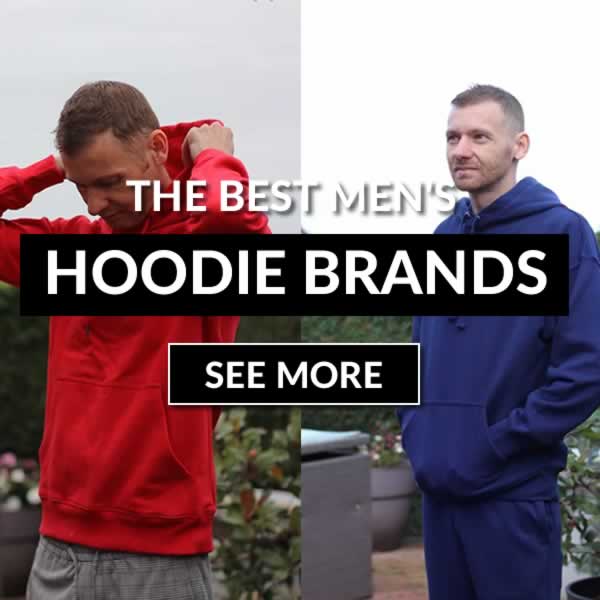 The best hoodies you can buy right now. From heavyweight to luxury hoodies, you'll find the best hoodie brands here.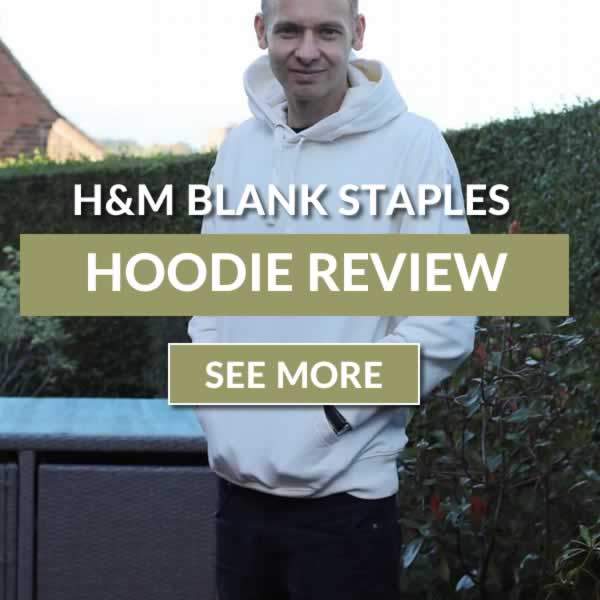 Super heavy thick and luxurious – This is the hoodie from the H&M Blank Staples collection. Here's everything you need to know.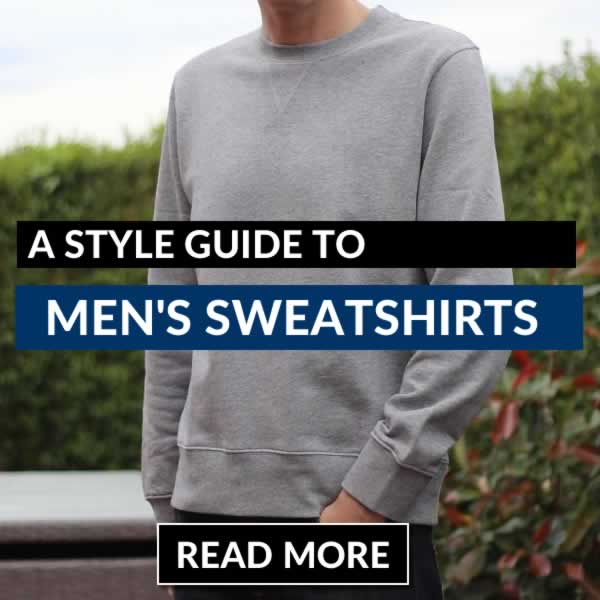 An easy to wear and laid back item, you can dress up and dress down a sweatshirt. From relaxed casual wear to a smarter outfit, this is the guide to sweatshirts.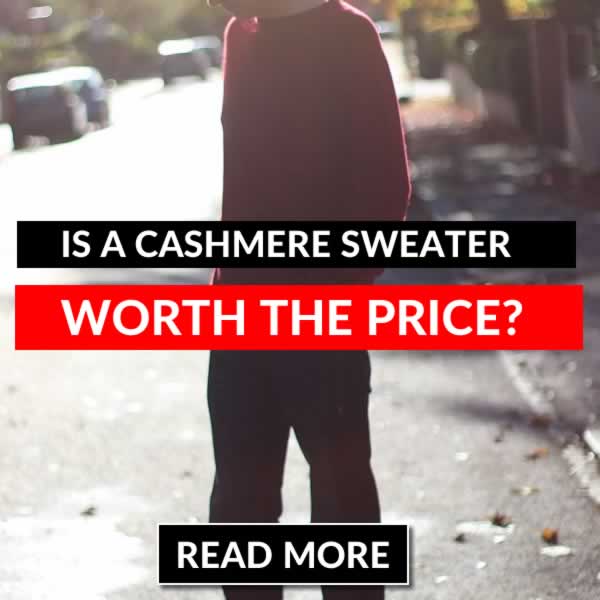 Cashmere is well known to be an expensive luxury wool, but is it worth the money? Here you'll find out why you need at least one luxury jumper in your life, and how to style it.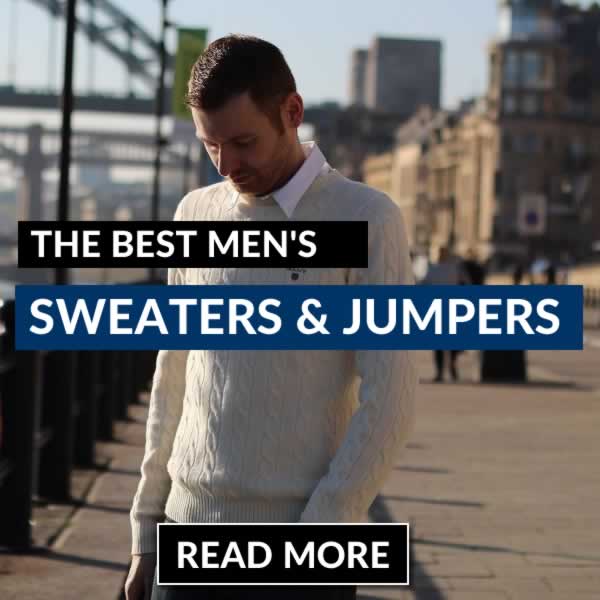 When you're looking for some knitwear, this is the only guide you'll need. Everything you need to know from wool to different styles along with a buyers guide on jumpers.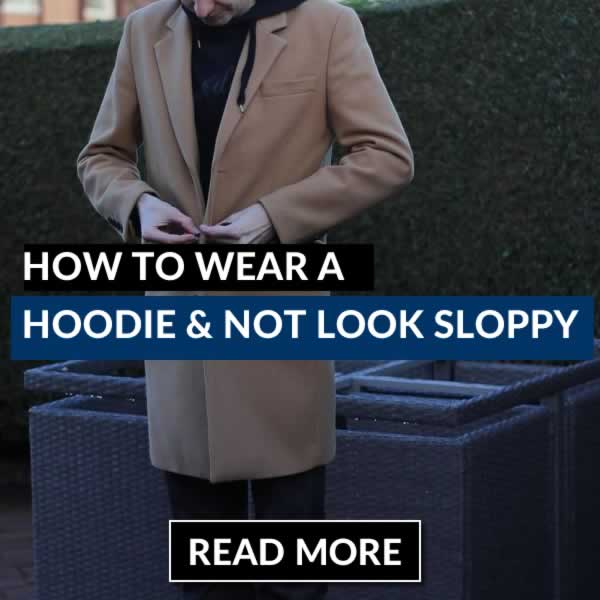 A hoodie is a relaxed piece of clothing, but that doesn't mean you have to look sloppy. These are some tips on how you can wear a hoodie with style, and look the part.
Coats And Jackets
Coats and jackets are absolutely essential when it comes to men's style, but which jacket do you wear? These guides take you through the types of jackets you need to have in your wardrobe, how to style them, and the best occasion for each type.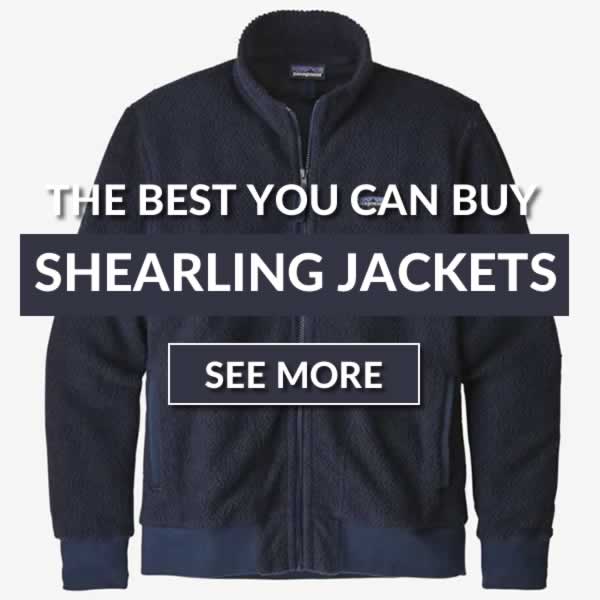 Feel the warmth with fleece, we're talking shearling jackets. They're fashionable, and these are the best you can buy this season.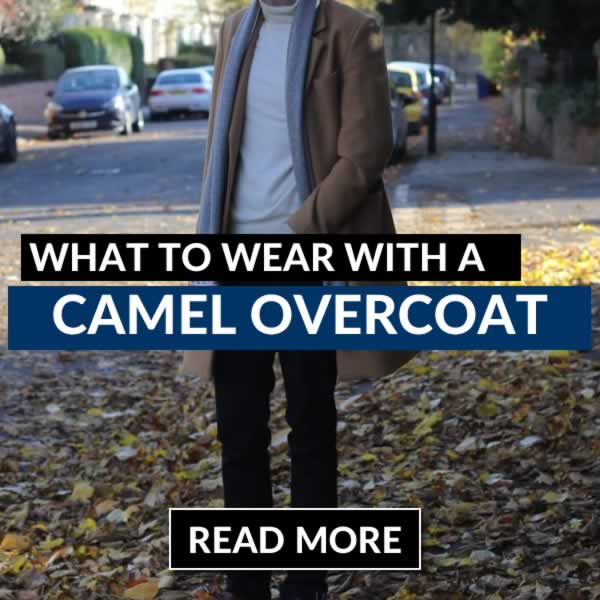 The camel overcoat is a trend that you need to get involved with. It's a jacket which can be worn smart or smart casual, and will keep you warm while looking stylish. Here's some tips on how to wear it.
Shoes And Trainers
Shoes are one of the most important things any man can own. You should not underestimate the power of a good pair of shoes.
Formal and semi formal shoes are gentlemanly, and every guy should own a good pair of shoes.
When it comes to the more casual side of dressing well, a good pair of trainers should also be considered. There's plenty to choose from, and you should have a smart casual pair alongside a more sporty pair for the gym.
Here's some advice on all mens footwear, from shoes to trainers.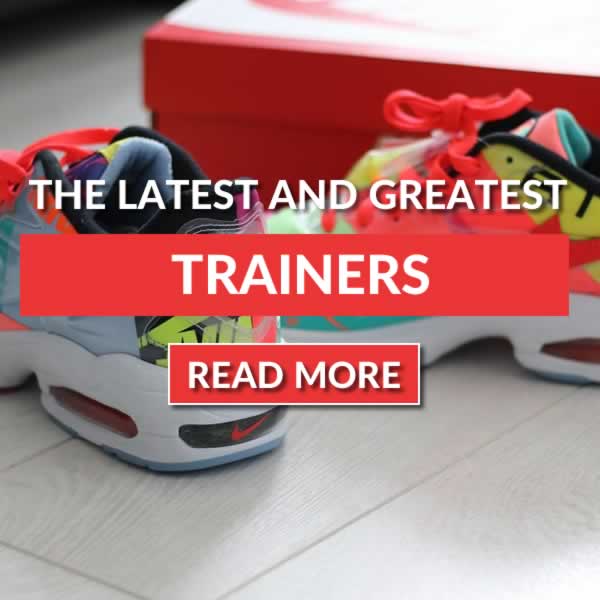 The Best Trainers Right Now
Get the monthly updates on trainers, with the latest releases and best trainers you can buy right now. Trainers are the casual choice of footwear, and an essential part of any man's wardrobe.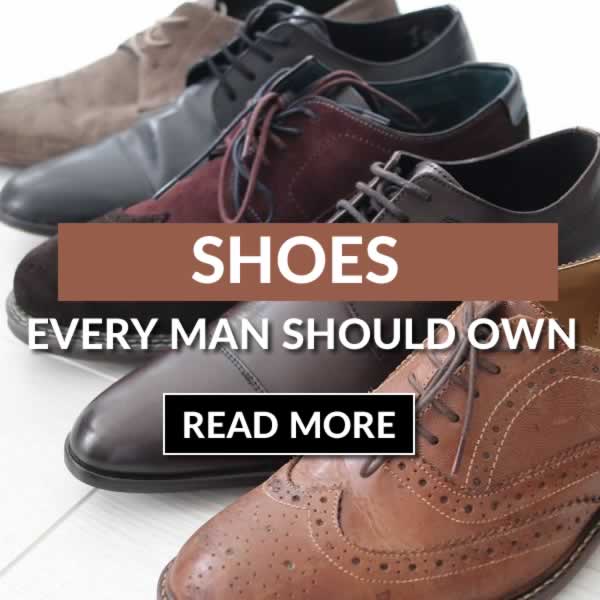 A complete guide for men's footwear, these are the 12 essential shoes every man should own. They cover every occasion, from formal to casual, and include every type of shoe you need in your life.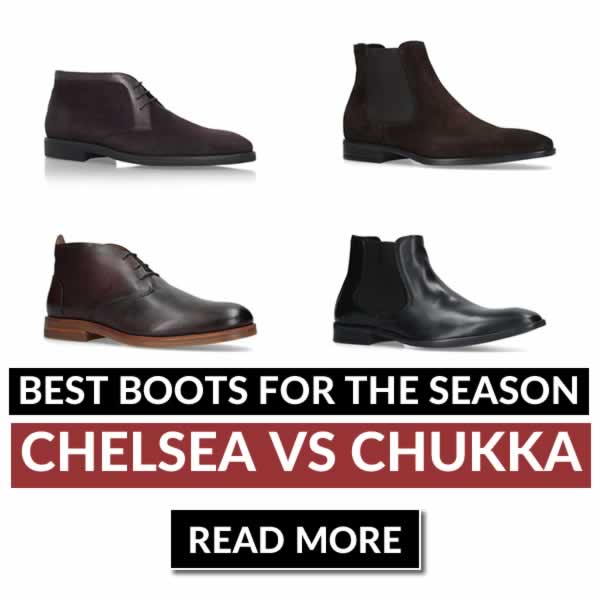 Everything you need to know about chukka or Chelsea boots. When you should wear each pair, and the differences between the two.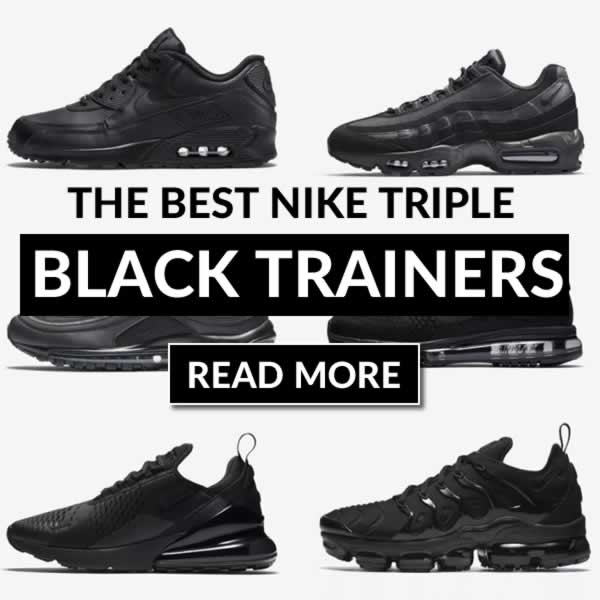 If you're looking to go all black with your casual footwear game, look no further than the triple black collection from Nike. These are the best from the giant sportswear brand.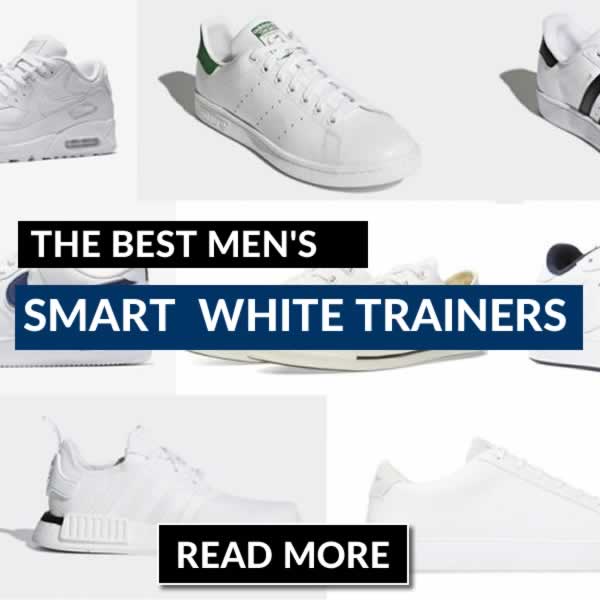 Clean cut white minimalist trainers are an excellent choice for smart casual footwear. Here's the best all white trainers you can wear to give your outfit a clean look.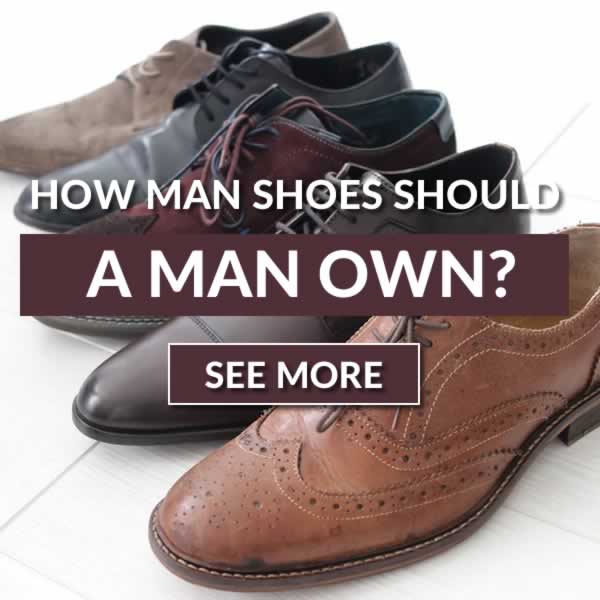 How Many Shoes Should A Man Own?
Get the answer to how many shoes a man should own, and the shoes you need to have to cover every occasion in modern life.
Jeans And Trousers
You'll need to wear something on your lower half, and that's where jeans and trousers come in. You'll find tips and advice on jeans, trousers, chinos and joggers for every day style and other occasions.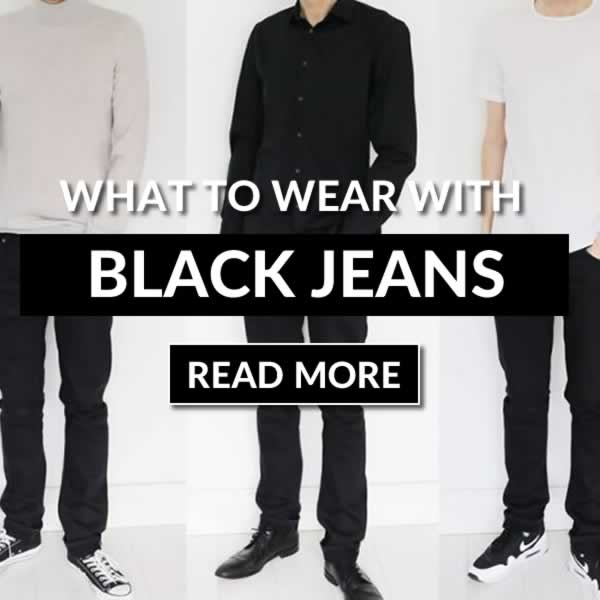 Black jeans are one of the pairs of denim that every guy should own. They're sleek and stylish, and go with everything. Here's a guide on how to style black jeans.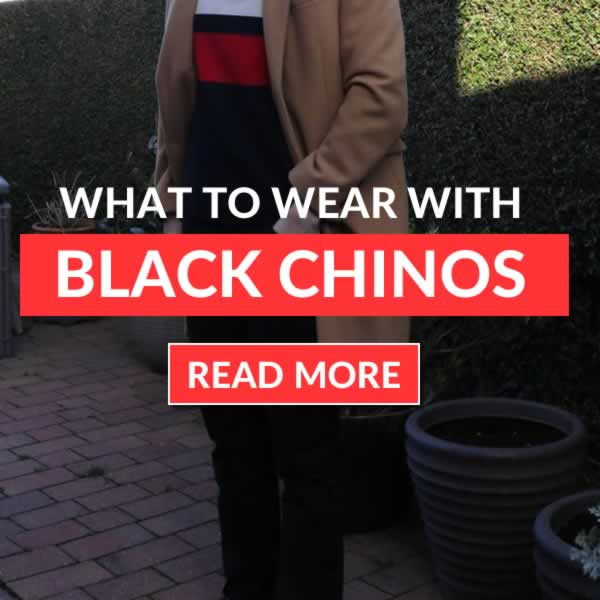 Black chinos are a good choice when it comes to picking out something for your lower half. But what do you wear with them? Here's some outfit ideas for styling black chinos.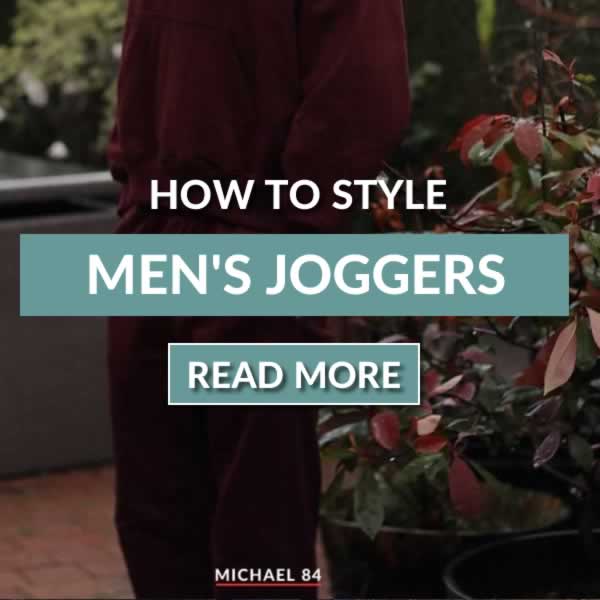 When it comes to comfortable men's style for your lower half, you can't look past joggers. They are now stylish, here's everything you need to know about wearing joggers with style.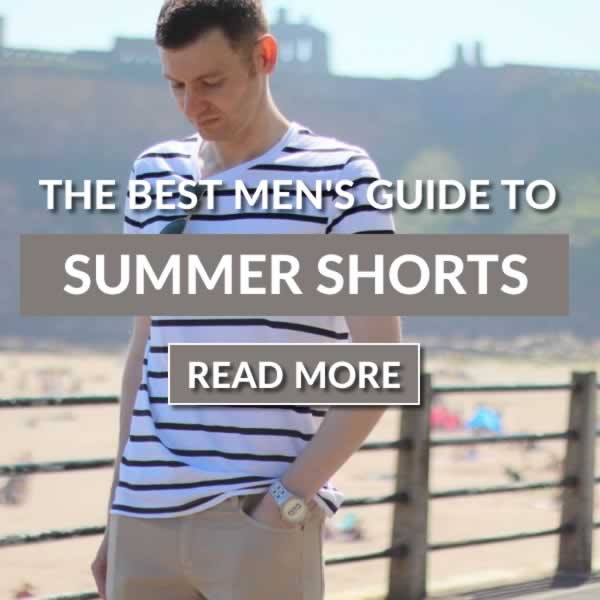 This is everything you need to know about men's shorts. From the different fabrics to the correct fit. The guide shows you how long shorts should be, and the dress codes which you can wear them.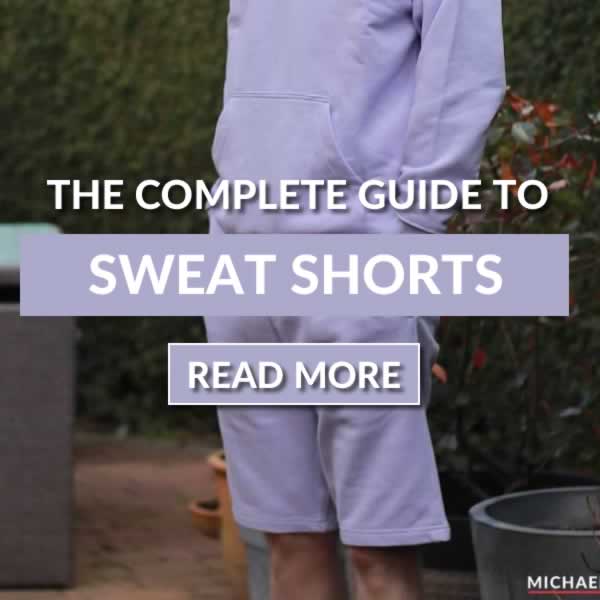 Sweat shorts are the perfect piece of clothing for your lower half when you're looking for something relaxed in the summer. Here's everything you need to know, including how to wear them.