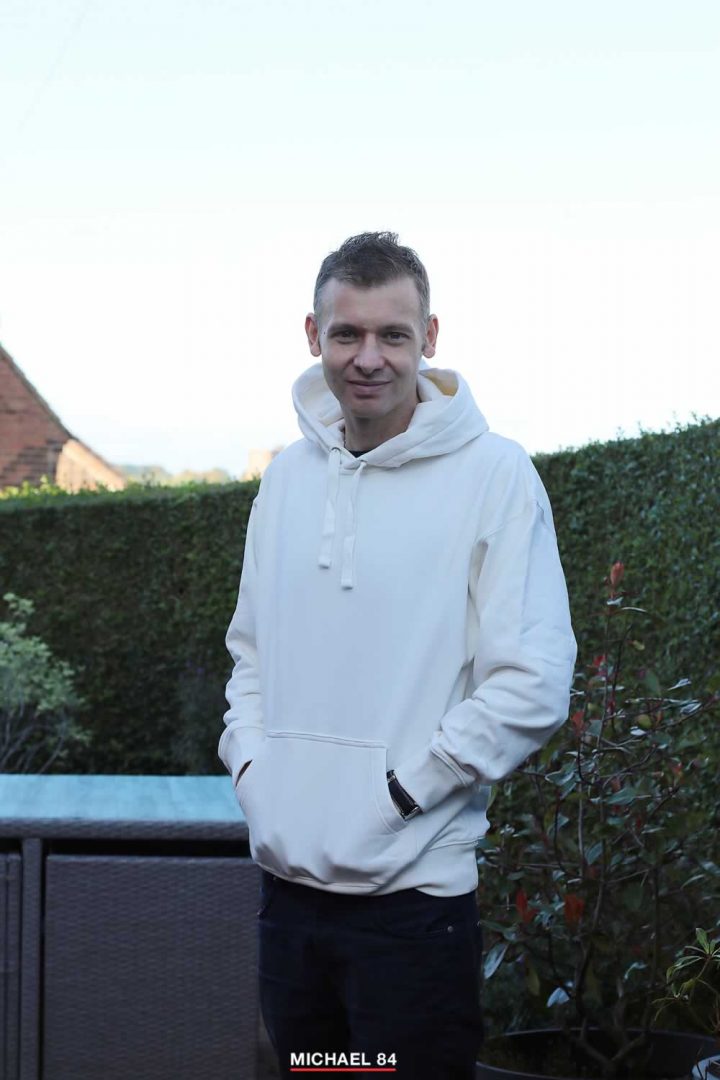 I've mentioned this a million times before, but I love premium basics!
H&M launched their blank staples collection last month, in perfect time for Autumn. After seeing them I was intrigued, so I had to get myself something from the collection.
I chose a hoodie, and this is how it stacks up.
I've already talked about the H&M blank staples AW20 release, but now I actually have one in my hands, or rather on my body.
Just in case you missed what it's all about, there's a collection of 5 pieces in 4 colours of men's essentials for Autumn. There's a t-shirt, long sleeve tee, sweatshirt, hoodie and pair of joggers on offer.
I was torn between a standard sweatshirt and a hoodie, but I finally chose to get myself a hoodie. In recent years the standard sweatshirt has became fashionable again.
But after buying a few, I thought getting a hoodie would be a better option.
Next up I had to pick the colour. I do like the brown and dark beige colours, but I wasn't so sure about how much I'd like them. Black is a standard colour I love, but I already have a lot of black clothes.
So I decided on getting it in cream. I've been looking at white and off-white colour sweats for a while, so this was a good choice for me. I don't have much in terms of light sweats in my wardrobe, so it makes for a good addition.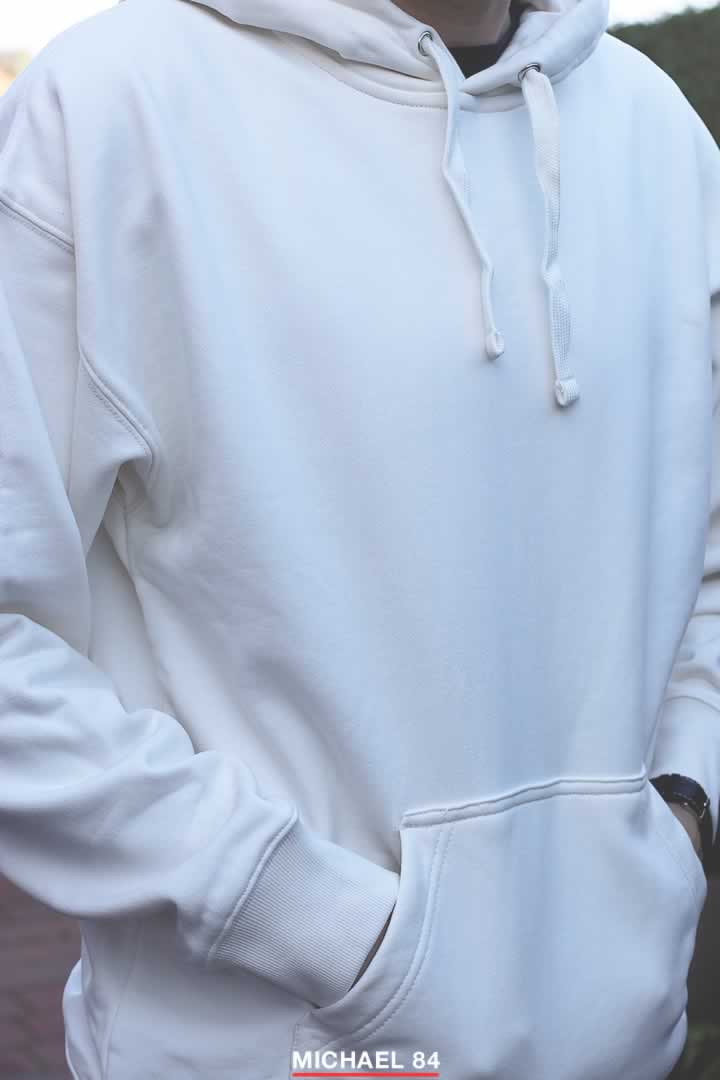 The Fit
The fit is supposed to be relaxed, and it is. It's not too big, but is generous and gives off a laid back look. This makes it a good piece for casualwear, exactly how it's supposed to be.
I am happy with the overall fit, and it's as I'd expect it to be.
The Quality
When it comes to premium basics, it's all down to the quality. The weight of the hoodie is 460gsm, which for most people means nothing. I can tell you that is a very heavy weight for a sweatshirt/hoodie.
Feeling it and wearing it you get a sense that it's very thick and heavy. The material is also a loopback cotton, usually used on the higher end of sweats. You can learn more in my sweatshirt guide here.
The material on the outside is brushed, it kind of makes it less soft to touch, but you can feel the quality of the cotton.
Finished off it has some good quality drawstrings on the hood, as well as the kangaroo pouch to the front. Speaking of the hood, it's slightly larger than average, just what you'd want on a relaxed fit.
Overall I am happy with the hoodie. If I were looking to get something else from the Blank Staples collection I would. There's no doubt this is one of the best hoodies you can buy right now.
I hope that H&M continue this line in the Spring and Summer next year, as I'd be interested in getting something else.
It comes in at £29.99, which I think is worth it. Check out more fashion basics which you can add to your wardrobe for building a casual outfit.
I have a few more from the H&M Blank Staples collection. Check these out below.