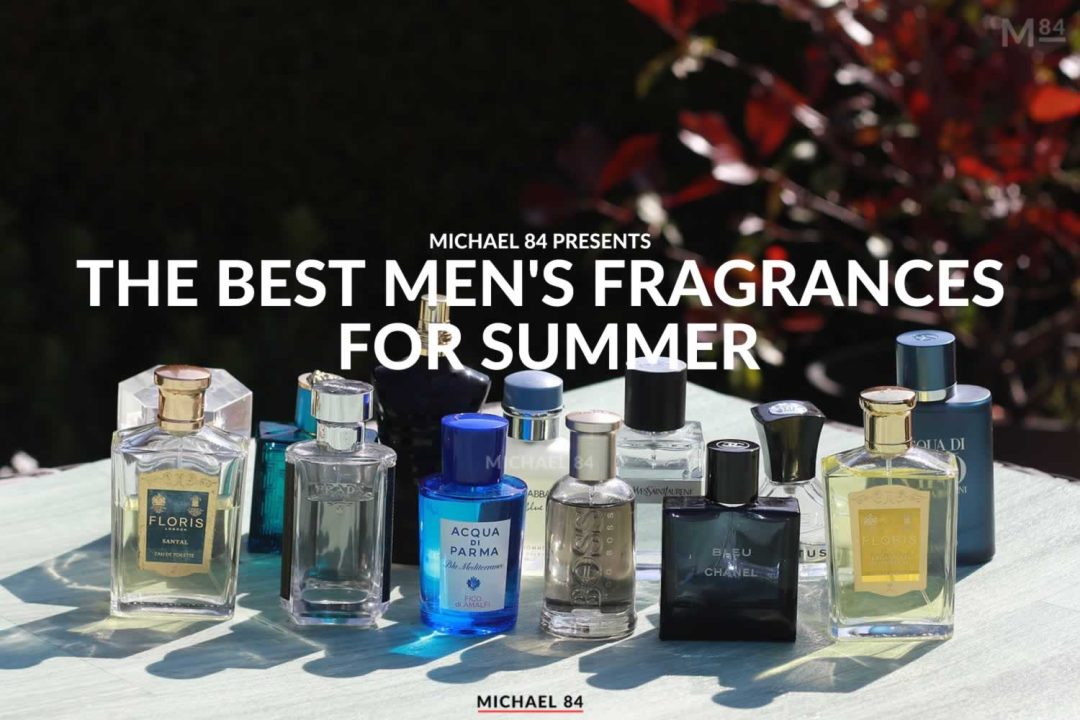 It's no secret that Summer is my favourite season, I love it for so many reasons, and having that perfect summer fragrance is a must.
There's so much fashion out there for the Summer which I love. You can be as bright and colourful as you like with your clothing and style options.
There's the weather, which is sometimes sunny and at least a bit warmer. You'll want to smell as good as you look, and choosing a top summer perfume for men is a must.
So what scent should you wear? What are the best fragrances for summer?
Here's the best summer fragrances for men you can wear this season.
The Best Summer Fragrances To Wear During the Day
Armani Acqua Di Gio Profondo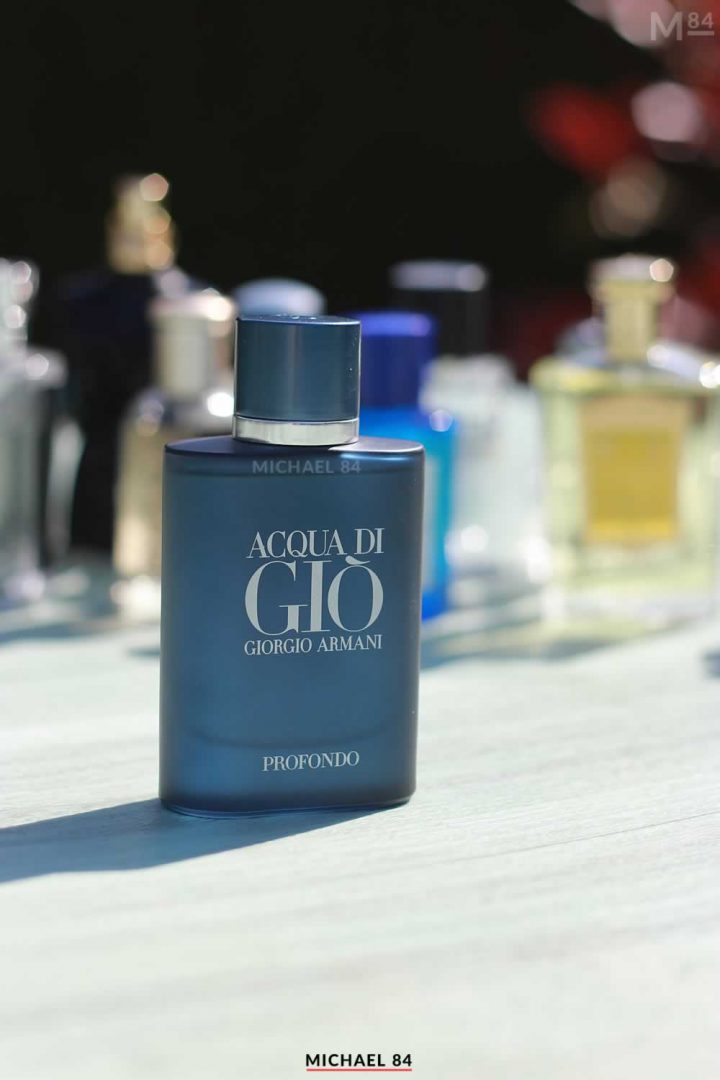 A really clean aquatic and marine fragrance is what Profondo from Armani is all about. It's one of the latest from the Acqua Di Gio line, and it's a good one.
This has more of a focus on green marine like notes which differs from the original which has more of a watery type of scent. This is a modern scent which works well in the summer.
What I Love About Profondo: I love it's green marine style of scent which is really good for the season.
Acqua Di Parma Blu Mediterraneo Fico Di Amalfi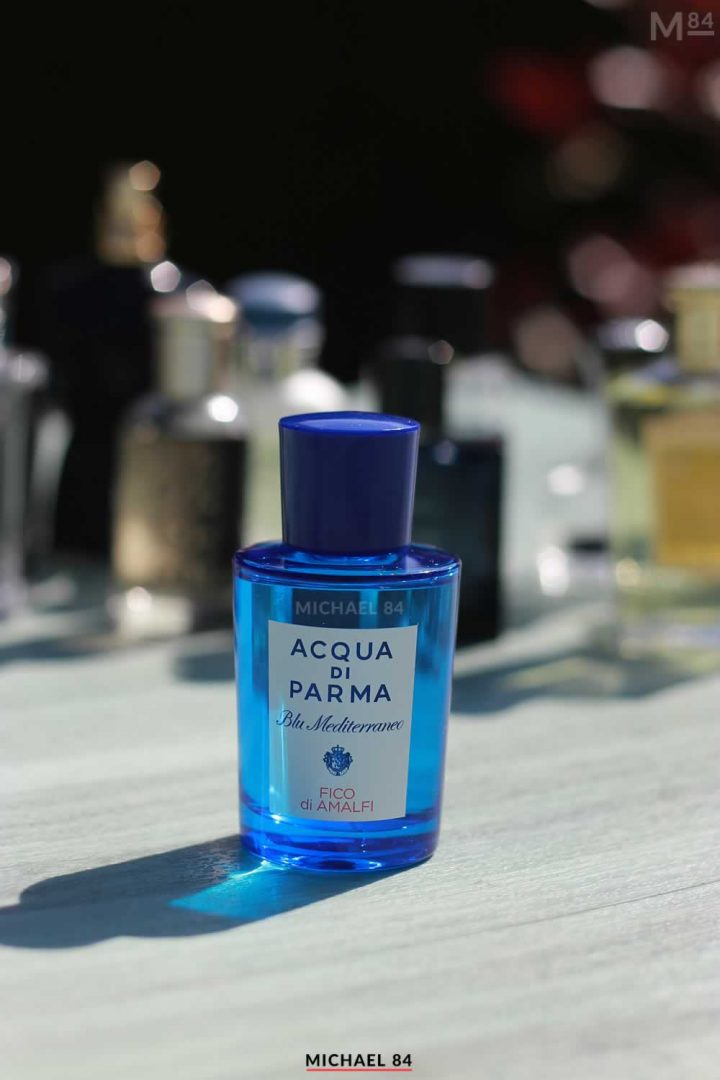 When it's sunny outside and you want a good time summer scent, Fico Di Amalfi is a great choice. It comes from the Blu Mediterraneo line by Acqua Di Parma.
It's underlying smell is all about the fig. It's such a nice sweet smell, combined with some orangey citrus notes and just a touch of woody notes it works so well in the heat. It's got a unique style which is great when you don't want to smell like everyone else.
What I Love About Fico Di Amalfi: The fig and orange notes really stand out to give this a sweet and fruity smell.
Prada Luna Rossa Ocean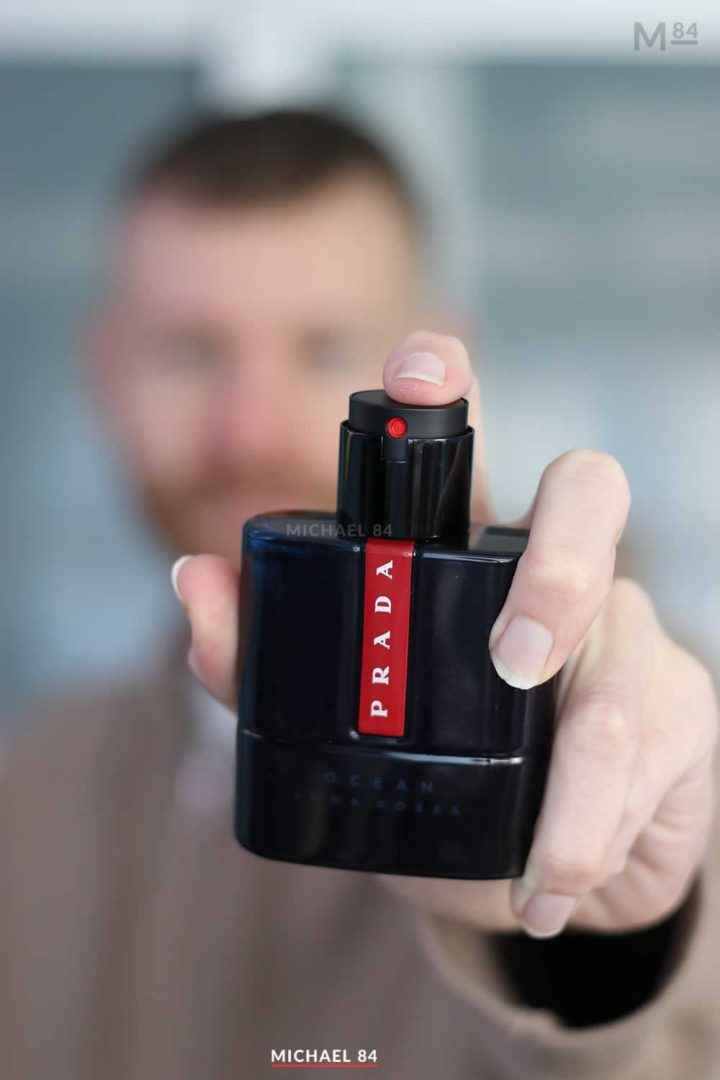 Smelling like the salty ocean water, Prada Luna Rossa Ocean is one of my favourite scents to wear during the day. I love it's fresh spicy nature, it's got that aquatic salty-sea type of vibe along with it being slightly woody.
A great fragrance you can enjoy in the summer days as well as the evenings.
What I Love About Luna Rossa Ocean: The instant hit of fresh spice is what makes this scent.
Hugo Boss Bottled Parfum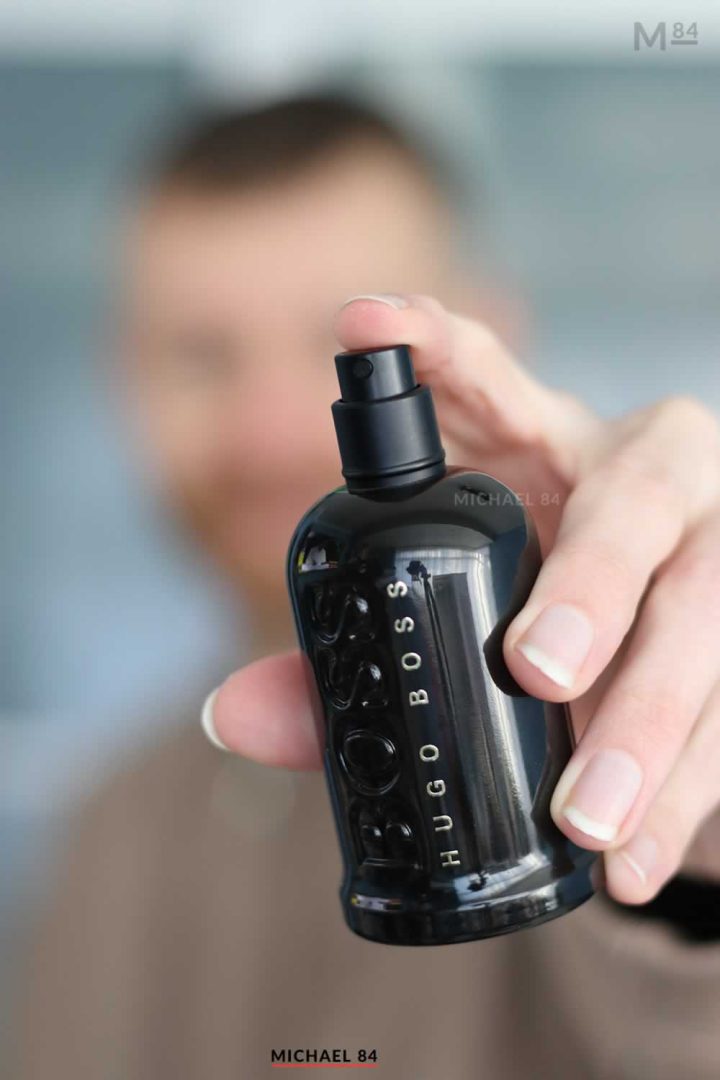 The latest in the Boss Bottled line, Hugo Boss Bottled Parfum continues the great history of this line of fragrances, building on it's success. It differs from the original being a more masculine style, with hints of woody and leather notes alongside orange citrus notes great for this season.
This is one of my favourites from the Bottled line up, and I enjoy it more than the eau de parfum, which is sweeter as I'll get on to below.
What I Love About Boss Bottled Parfum: The hints of orange, woods and leather blend together really well to give an all round pleasant smell.
Boss Bottled Eau De Parfum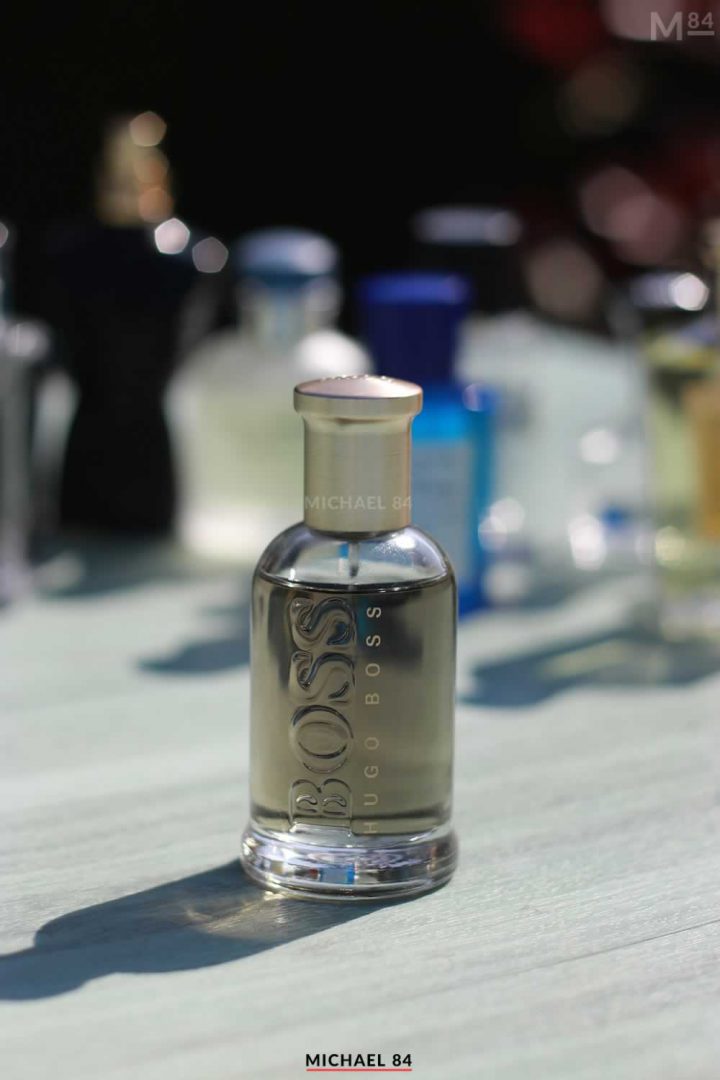 The Bottled line from Hugo Boss is timeless, including the trademark original Boss Bottled aftershave. But there's a newer version of the scent, Boss Bottled Eau De Parfum which is a great alternative for the season.
It's a much sweeter, more fruity version of the original Bottled which makes it a good choice for summer. The apples notes are the ones which shine through, and if that's your vibe you'll like Bottled eau de parfum.
What I Like About Boss Bottled Eau De Parfum: Incredibly sweet apple note in comparison to the original and parfum. It's not to everyone's tastes, but if you want a sweet scent for summer, this is worth a look.
Floris Santal
Floris Santal is a truly brilliant scent. It's a floral type of scent which does not sound the most manly, but I can assure you it is. If you've ever had the now discontinued Gucci Envy for Men, it comes close to that, which is not a bad thing at all.
It's a fairly green scent, not aquatic or citrus, packs a punch but is refined and elegant. It's definitely an all rounder, but still perfect for Summer.
What I Love About Floris Santal: One of my all round favourite fragrances of all time. It's well rounded with floral, fresh and green notes.
YSL L'Homme Libre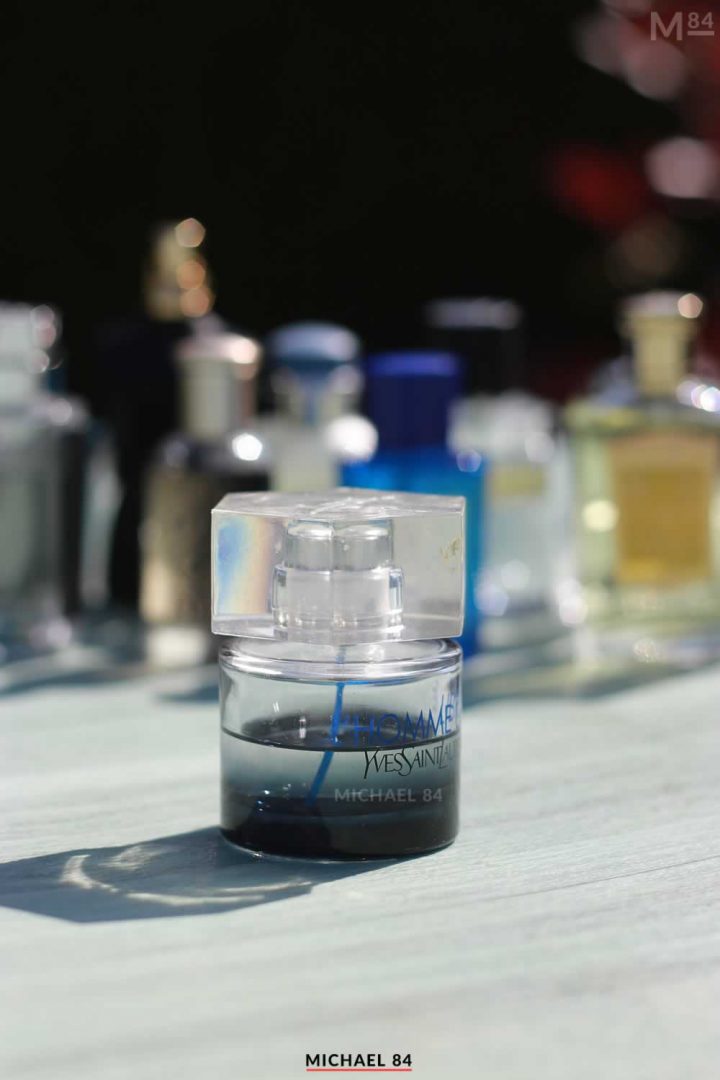 It may have been launched back in 2011, but L'Homme Libre is still a favourite and a great choice for a cologne this Summer. It's a modern refined style of scent which is citrus and masculine at the same time.
What I Like About L'Homme Libre: A good summer scent which is citrus and sweet with a strong bergamot presence.
Floris Bergamotto Di Positano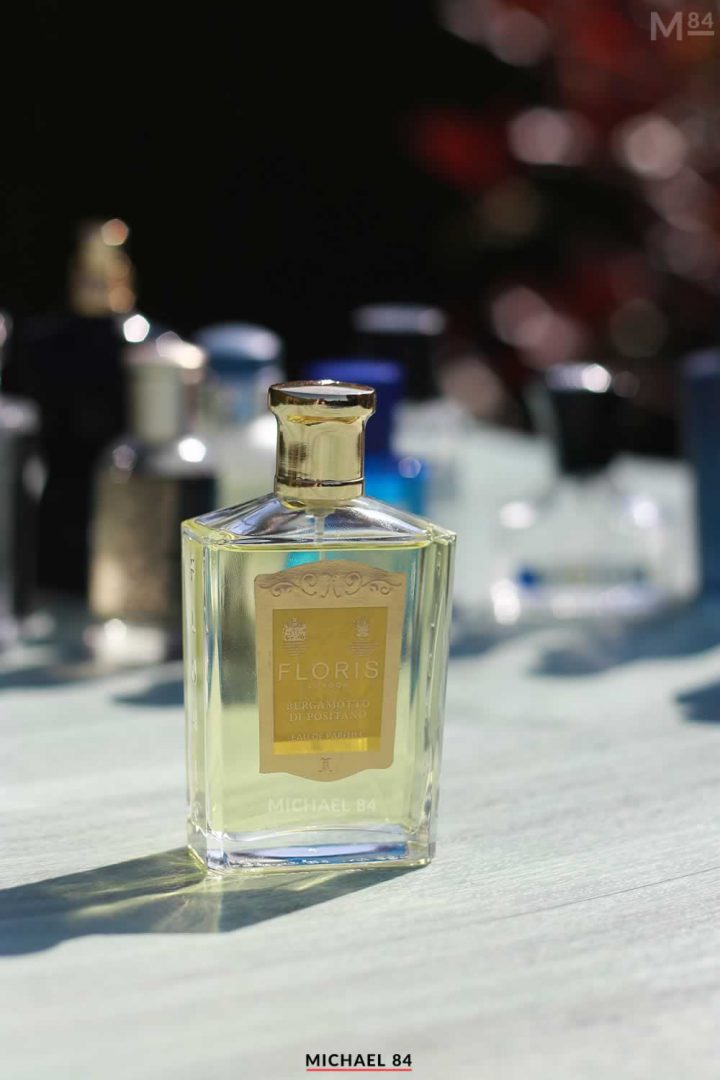 From the Floris Private Collection comes Floris Bergamotto Di Positano. A unisex style, it's sweet, citrus and marine-like, wearing this will take you to the Mediterranean.
It oozes that Summer holiday feeling, and is not like anything else in this list. If you want a unique scent for the Summer, this should be worth trying out.
What I Like About Bergamotto Di Positano: A combination of sweet candy like notes, citrus and marine, there's nothing like this.
Dolce And Gabbana Light Blue
The name really says it all, Dolce and Gabbana Light Blue is a light and fresh type of fragrance with a hint of citrus. It does have that little bit of musk, but it's subtle and just that right amount to keep this as a lighter Summer style of smell.
What I Like About Light Blue: An inoffensive scent that everyone will love. Light hints of citrus with aquatic notes makes it an easy reach.
Y By Yves Saint Laurent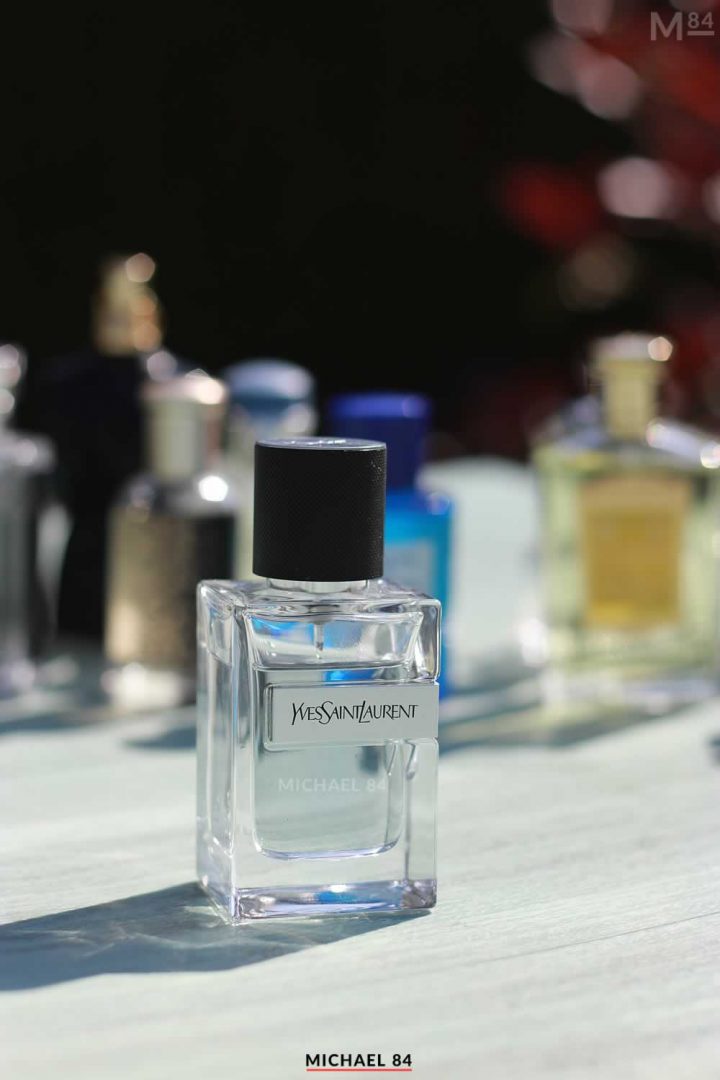 I may have got this scent in the Winter of last year, Y by YSL is definitely a one for Spring and Summer. It's a zesty, sharp and citrus style of scent with a modern masculine twist.
Great for wearing casually through the day, it works well in the current climate.
What I Like About YSL Y EDT: Another light scent that has a yellow citrus kick to it, along with light woodsy notes.
Prada L'Homme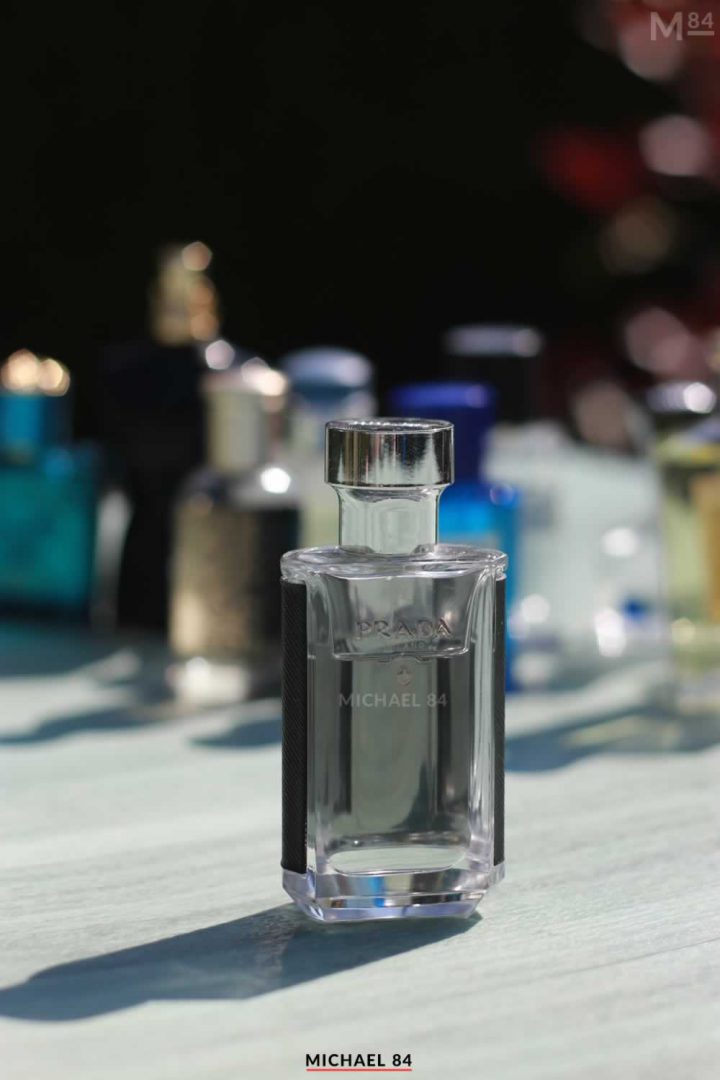 A one which is slightly different from the rest in the list, Prada L'Homme has admirers everywhere, and there's a good reason for that. It's inviting aroma is a powdery and floral kind of scent, you'll get notes of everything purple.
It works best during the day, but could possibly double for an evening too.
What I Like About Prada L'Homme: One of the most loved purple types of scents, with a powdery and floral style. It's a fresh scent that gets compliments.
Jean Paul Gaultier Scandal Pour Homme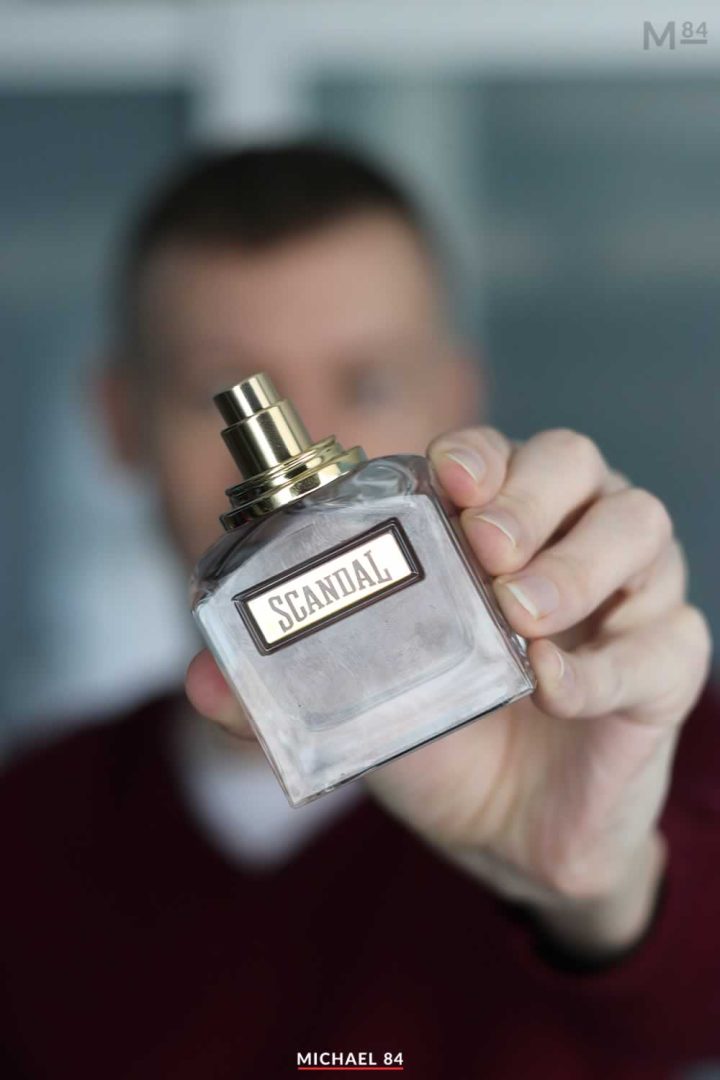 A summer sweet fragrance with some soft spicy notes, that's what Jean Paul Gaultier Scandal is all about. With strong hints of citrus fruits, it's a good scent to wear during the day in summer.
What I Like About JPG Scandal: A very sweet fragrance with the tonka bean, caramel and a kick of citrus from orange.
H24 Hermes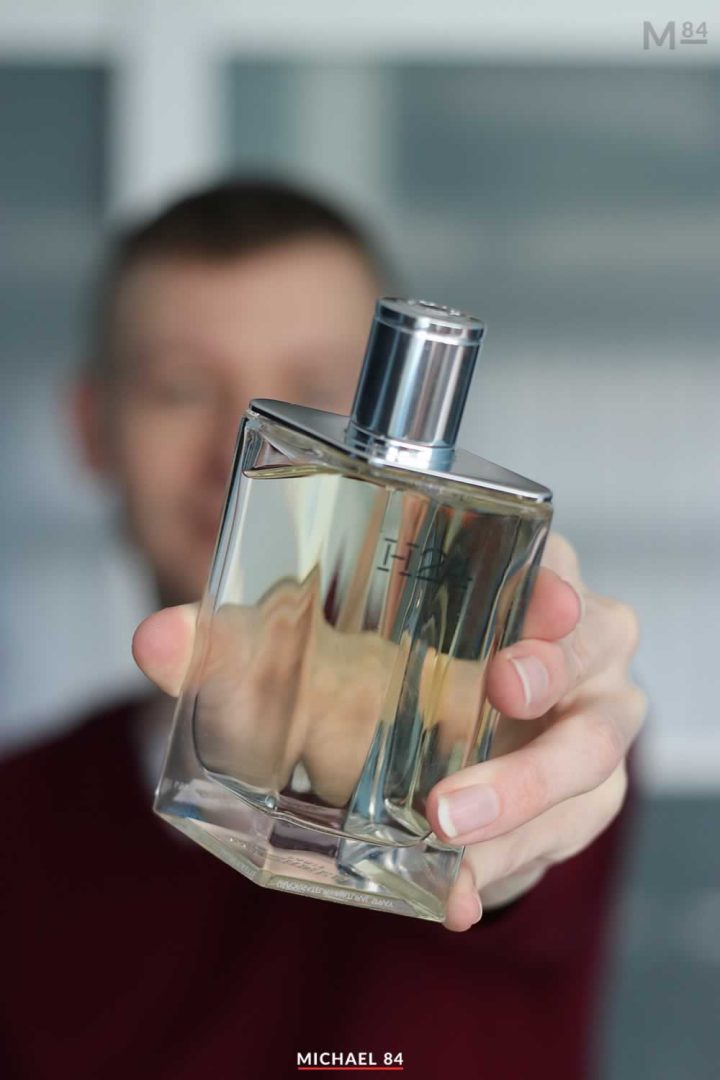 A newcomer to the fragrance world, H24 Hermes is such an interesting scent that I couldn't leave it out. It has crisp metallic and fresh type of vibe to it, very different from most other fragrances.
It's a good scent to wear during the day, and with it being Hermes you can bet that it lasts all day.
What I Like About Hermes H24: A completely unique scent, with metallic elements and a crisp fresh style.
The Best Fragrances For A Summer Night
Creed Aventus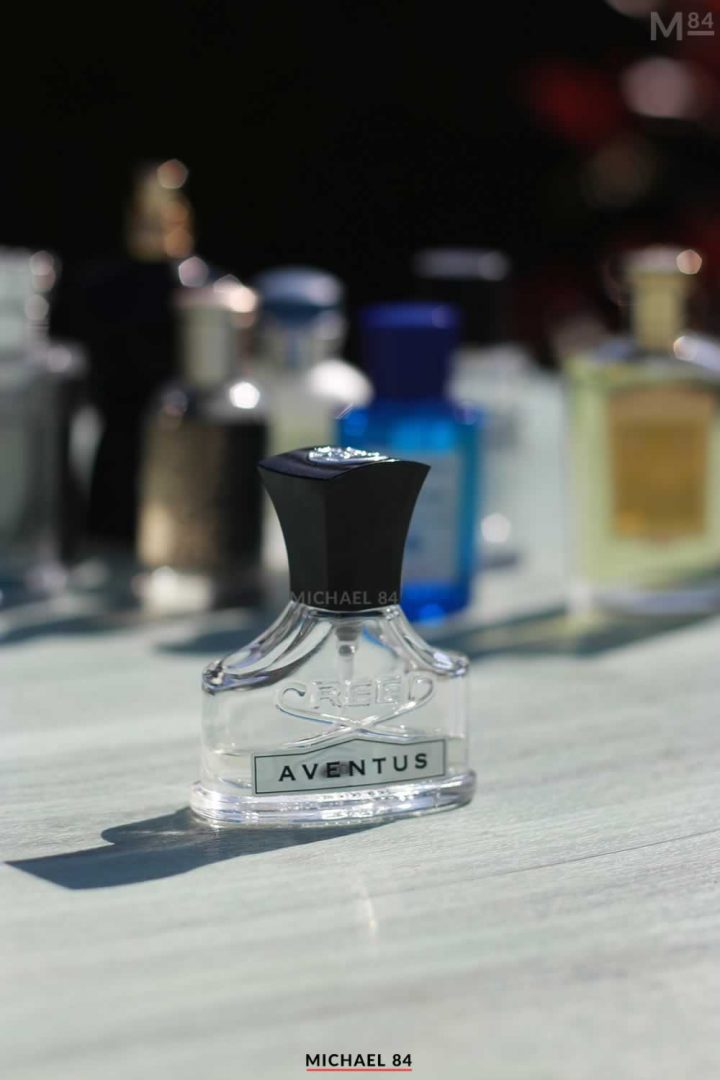 My first choice for a summer night fragrance is Creed Aventus. It's an all rounder style of scent, it certainly doesn't instantly take you to Summer. But if you're off out for an evening and you want some lady killer, or you really want to be noticed for your scent, you don't need to look any further.
Aventus is a masculine fragrance but isn't overly woody or musky, so it works perfectly fine for this season, and get the compliments you're looking for.
What I Like About Aventus: A well rounded scent, with soft hints of wood, fresh spicy and the pineapple at the top.
Versace EROS Eau De Toilette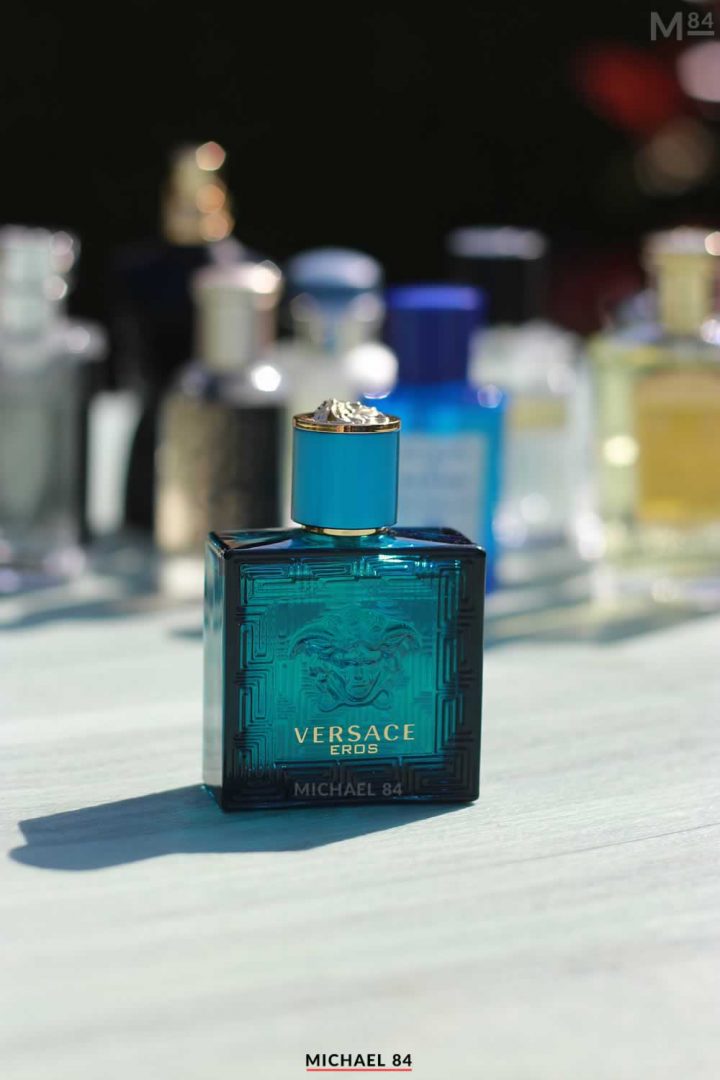 It's known as the clubbing fragrance, Versace EROS Eau De Toilette is a favourite of many for a good reason. It's a super inviting scent, with a strong mint opening and masculine style notes.
Wearing this in a club during the warmer months it will get you noticed for all the right reasons. It's a very attractive men's fragrance.
What I Like About Versace EROS EDT: The strong hit of mint at the opening, and a super attractive scent great for a nightclub.
Bleu De Chanel Eau De Toilette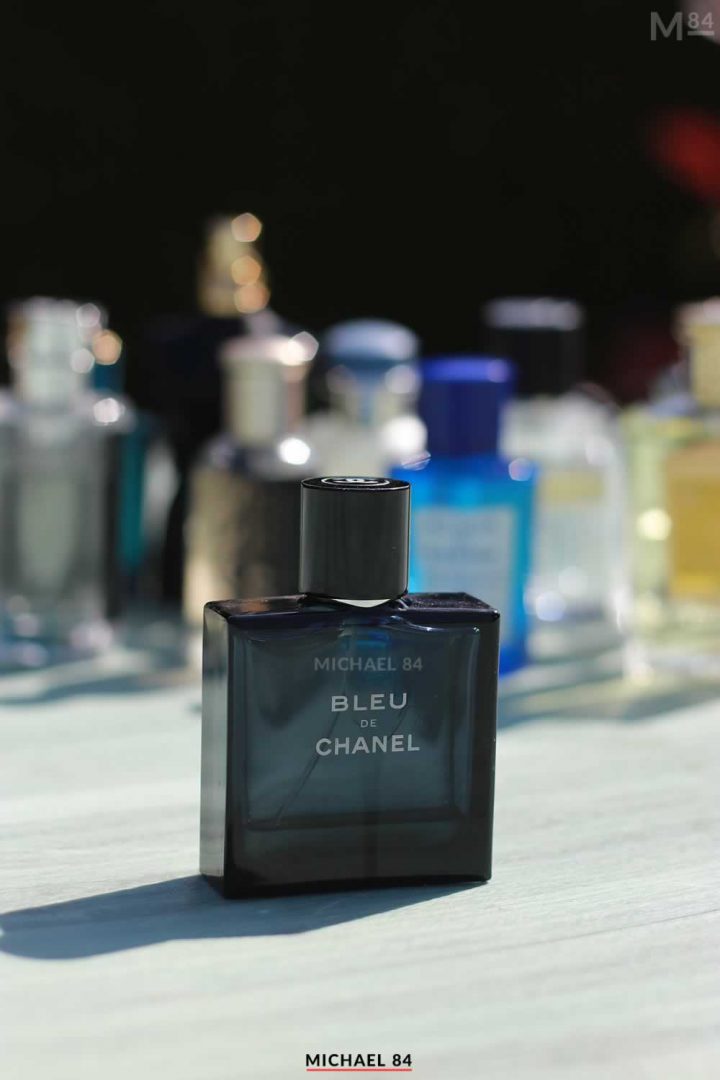 It now has the right to be known as a modern classic, It's Bleu De Chanel Eau De Toilette. There's other variants of this scent, but when you want something a bit youthful, the original EDT is the one to go for.
It's slightly more sharp, more citrus and a good choice for summer. I'd recommend wearing this one on a night, although it can work through the day just as well.
What I Like About Bleu De Chanel EDT: A fresh spicy fragrance that's sharp and one of the most attractive fragrances on the market.
Jean Paul Gaultier Le Male Le Parfum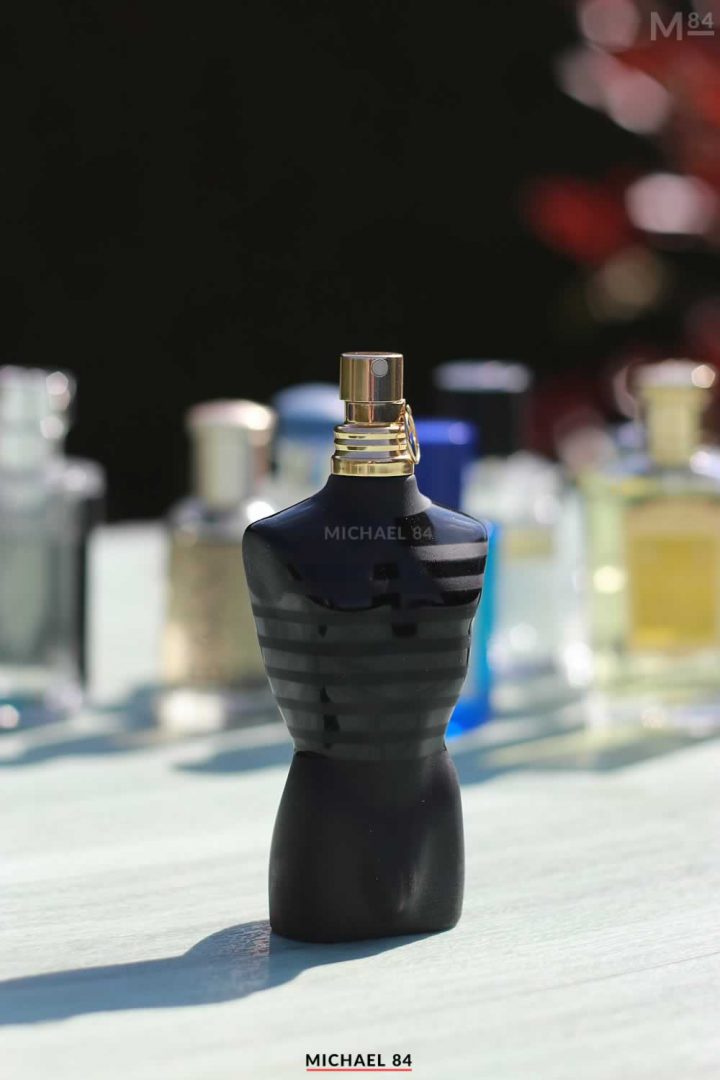 An all time classic has been reimagined, this is Jean Paul Gaultier Le Male Le Parfum. The original is one of the all time greatest, so Le Parfum had a lot to live up to. I can honestly say, it's done well.
Le Male Le Parfum is very inviting. It's a more sensual and refined version of the original scent. It might be possible that I prefer this over the original, although that green bottle does have the nostalgia factor.
This would make a great choice for a summer night scent.
What I Like About JPG Le Male Le Parfum: A sensual creamy vanilla kind of scent with some light woody notes.
Those are my top tips for the Summer for fragrances, as always you can read more of my men's fragrance reviews, and let me know what your favourite scents are for the Summer.
To go with the scent you need the clothing, so make sure you've check out my men's summer clothing too, so you can look as good as you smell 🙂
How To Find A Good Summer Fragrance
Key notes: Fresh, Aquatic, Marine, Citrus, Fruity, Light Spicy
Has a good summer vibe
A scent that represents your personality
Wear the right scent for the right occasion – e.g. a summer office scent could be different to a summer nightclub fragrance
Avoid heavy oud, musky and boozy types of scents.
Why You Need To Get Your Summer Fragrance Right
Getting your scent right for the summer is possibly more important that other seasons, as everyone is out and there's more socialising going on in the Summer than other seasons, as everyone wants to come out and play.
There's everything from the Summer BBQ to nights out and holidays abroad, so picking out the right fragrance is crucial.
I always separate my scents into seasons and times; Spring/Summer and Autumn/Winter, as well as night or day. Autumn and Winter scents are all about the dark, musky, warming scents, ouds and woods play a big part.
When it comes to Spring, and more importantly for this guide, Summer, it comes down to citrus, floral and fresh styles of scents, which can be pungent but subtle and not overpowering.
Those are the best men's summer fragrances for this year. Remember to check out all the fragrance reviews, where you'll find an in-depth look at fragrances for every occasion.
Other Seasons Fragrance Guide