If you're looking to dress better, these men's style guides are designed to get you there. This is the complete guide to your own personal style, no matter what.
From smart to casual clothing and how to wear them, and the key menswear you can easily master.
Here's where you'll find expert fashion advice and inspiration for putting together an outfit. Fashion tips for the modern gentleman no matter what your budget or body type.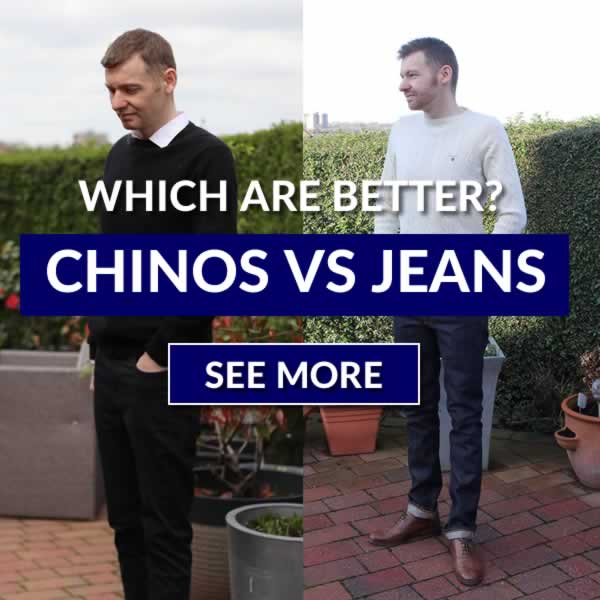 Which are better, chinos or jeans? Here's a look at the advantages and disadvantages of chinos and jeans, and outfits you can wear with each style of trousers.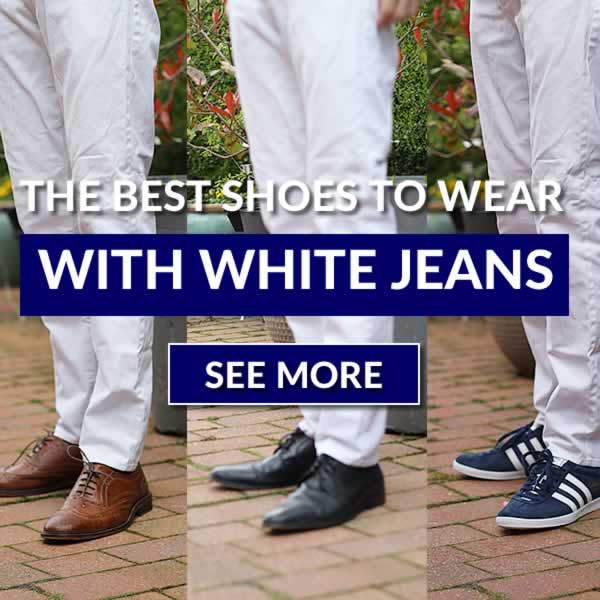 Check out the best shoes to wear with white jeans in summer and all year round.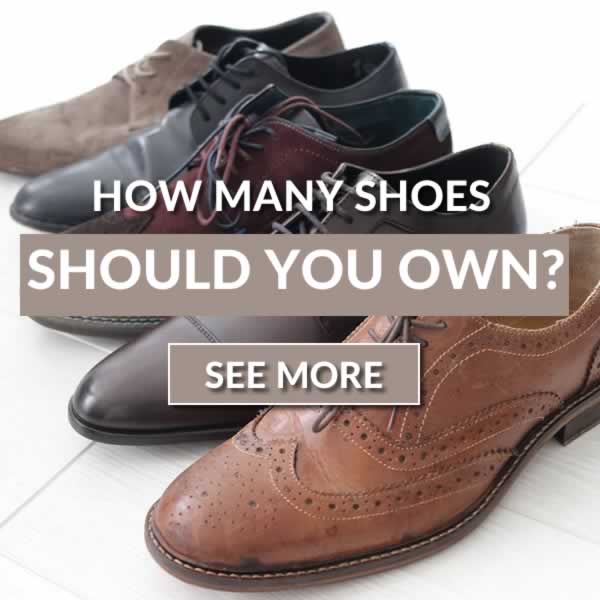 Find out the best number of shoes a man should own in his footwear collection. From smart to casual shoes and trainers.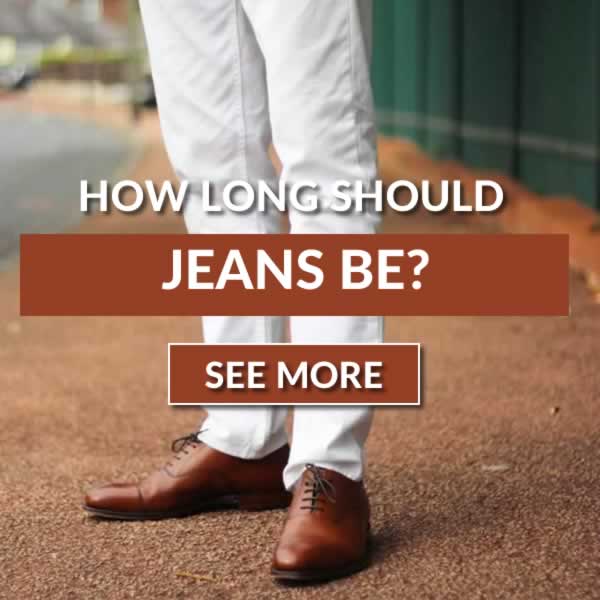 Getting the perfect length of jeans is crucial. Here's how long yoru jeans should be.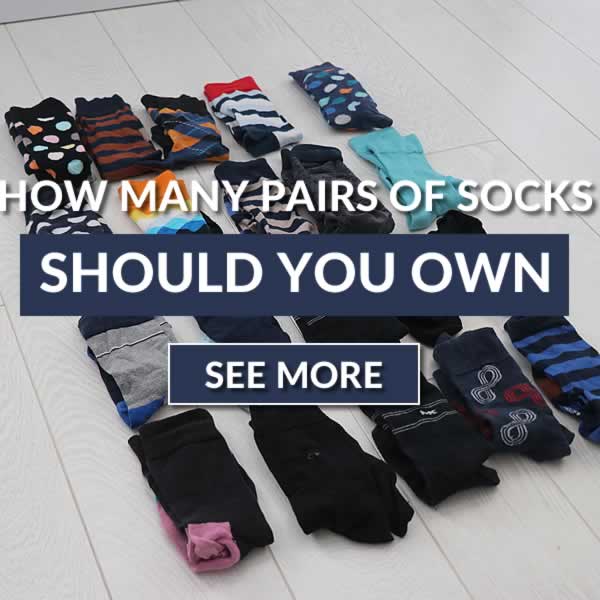 A guide on how many pairs of socks a man should own, along with the different types of socks you can wear.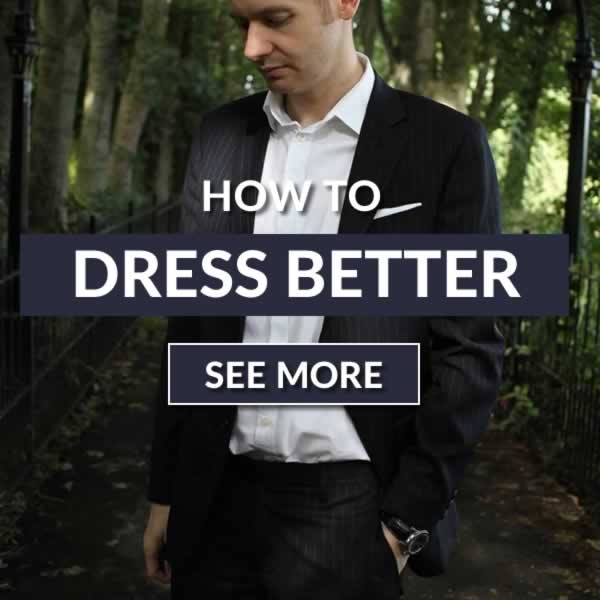 Tips on how to dress more stylish and look better. Get the fashion advice to have you looking top and better than your friends.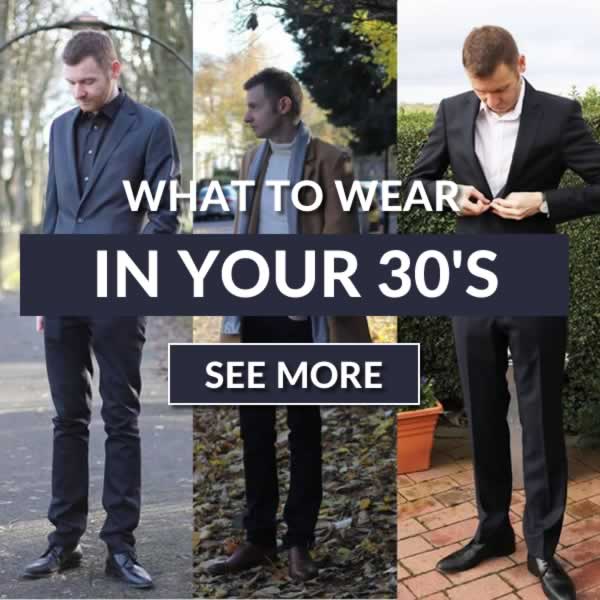 The men's style guide for 30 year olds. Here's what you can wear in your 30s, from classy style to the more laid back stylish options.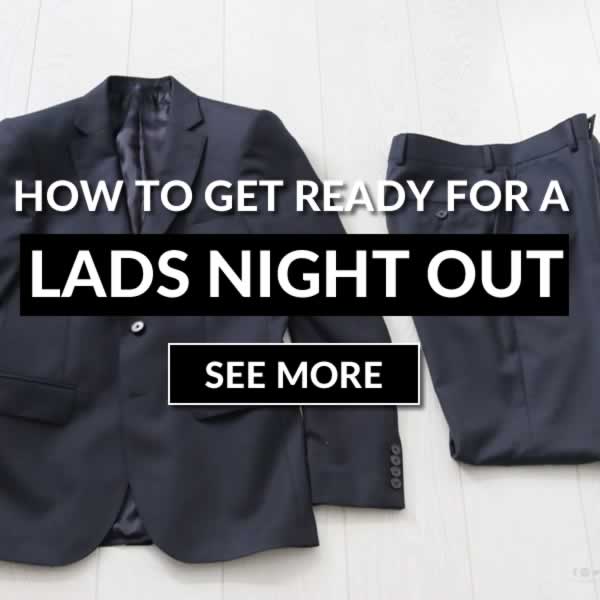 Here's how to get ready for a lads night out, before leaving the house. Get the clothes and grooming right before you've set foot out the door.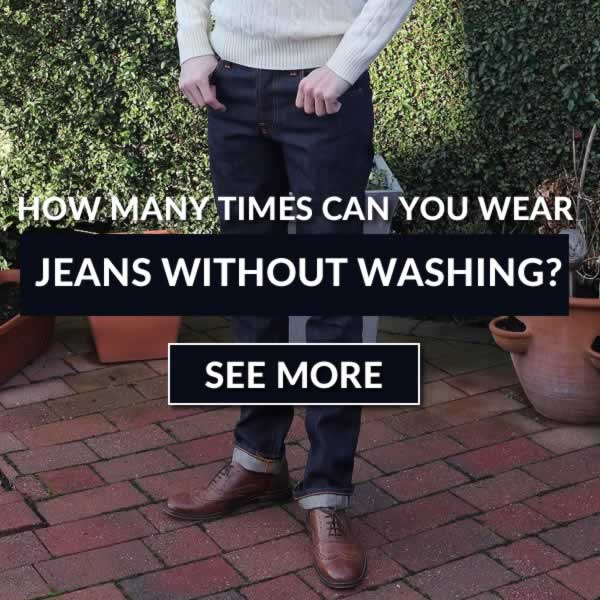 We all wear our jeans a lot, but how many times can you wear a pair of jeans without washing? Here's the answer.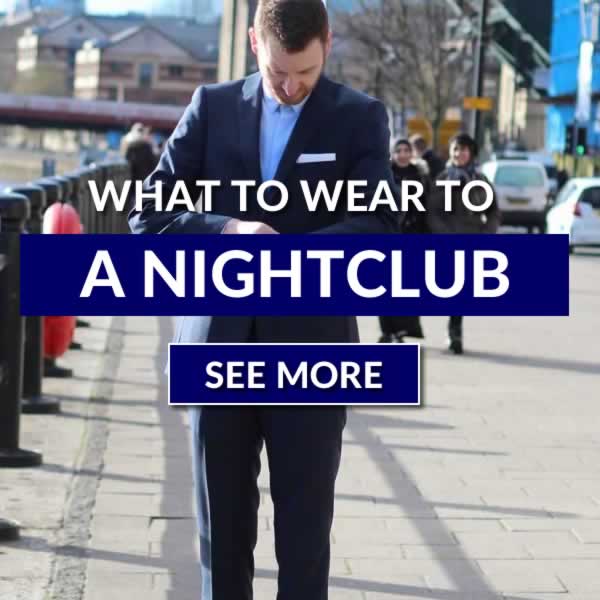 Here's what to wear clubbing. If you want to look good in the club, this men's style guide will show you how to look your best.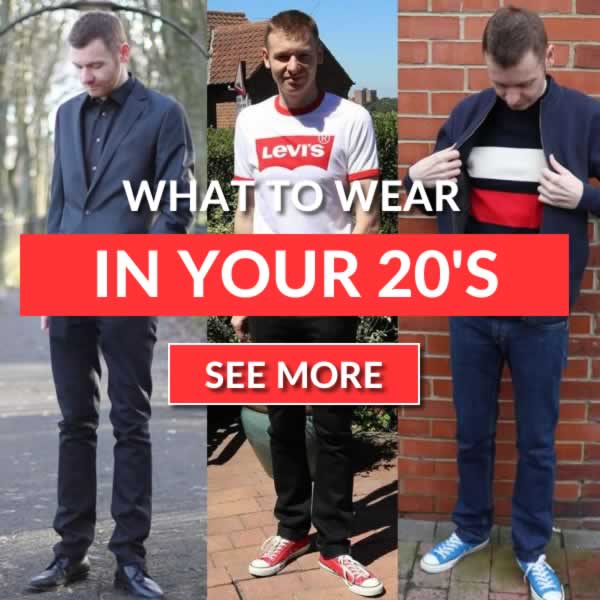 Get some young men's style with the what to wear in your 20's guide. It's all about dressing young but stylish, and the key pieces you should be wearing in your youth.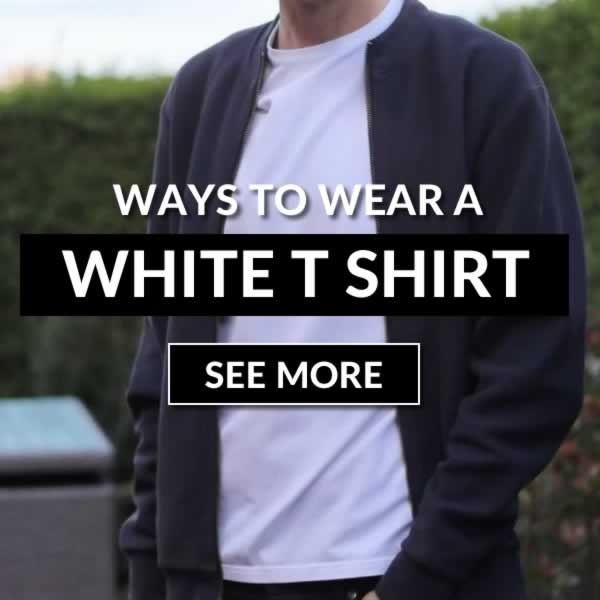 This is a guide to show you 10 ways to wear a white t shirt. The classic plain white tee is a staple item for any men's wardrobe. These are ideas on what you can wear with this masterpiece.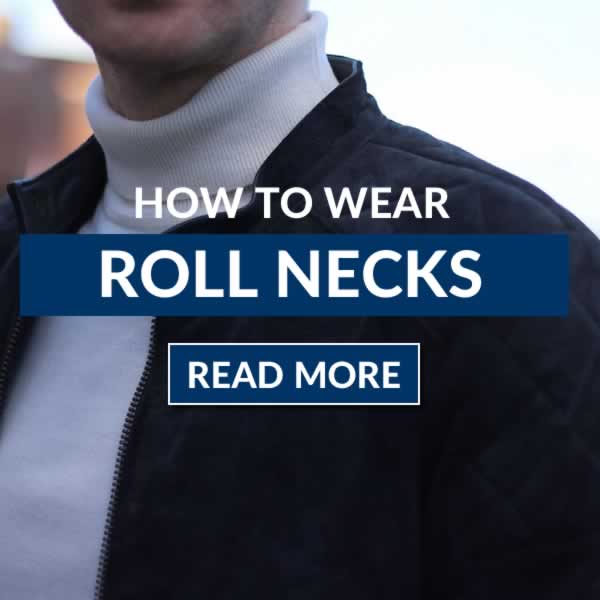 A roll neck is a great alternative to a traditional jumper. They're very stylish and you can add some variation to your usual outfit. This is how to wear a roll neck and be stylish.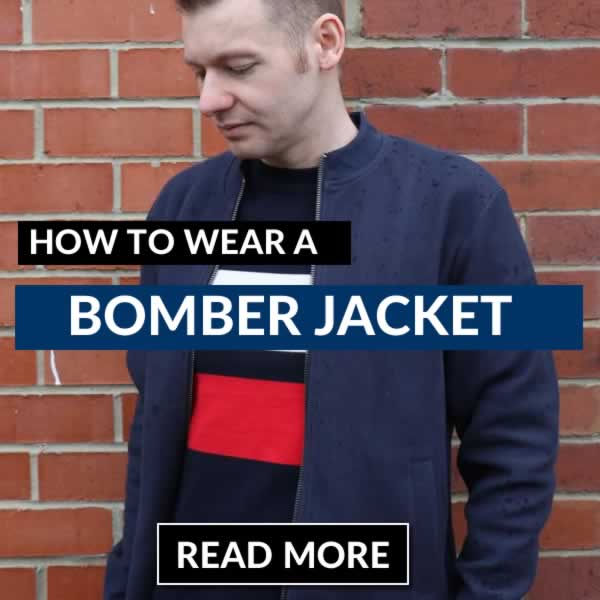 Everything you want to know about bomber jackets, including what to wear with them and how to style them. A good bomber jacket is a must have item, this is what you need to know.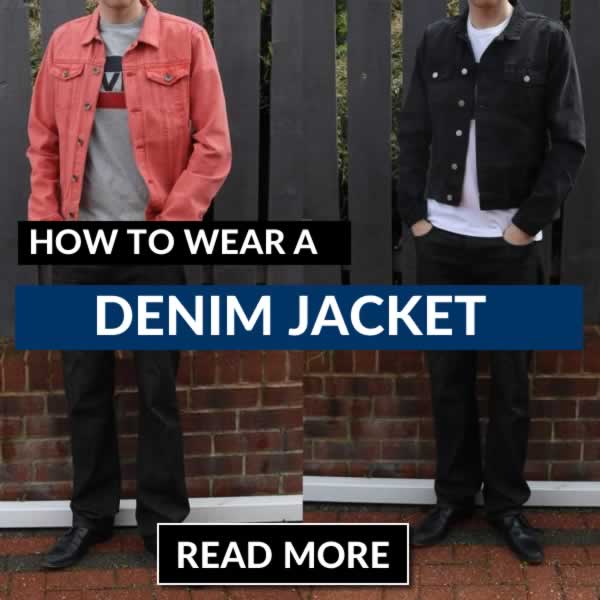 A great choice for Spring and Summer, you need to be considering wearing a denim jacket. These are some tips for how to wear one, and all you need to know about jean jackets.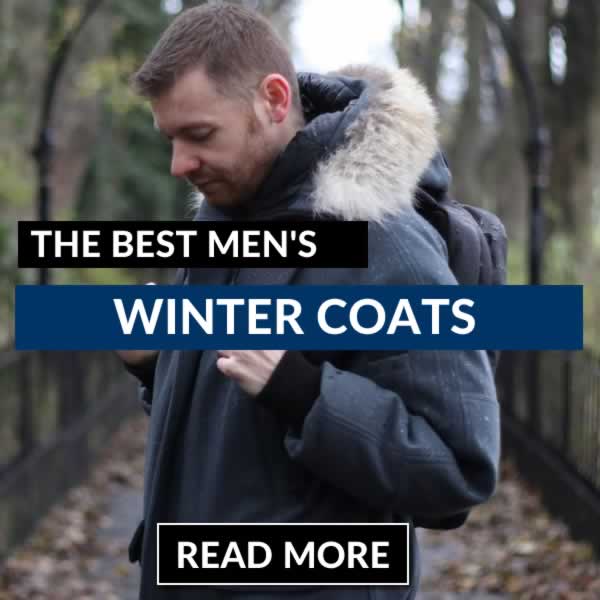 The best winter coats and jackets you can buy. Guys, one of the most important things to own when it's cold is a good winter coat. This guide goes through all the different types, including parkas, padded jackets, overcoats, quilted jackets and technical jackets.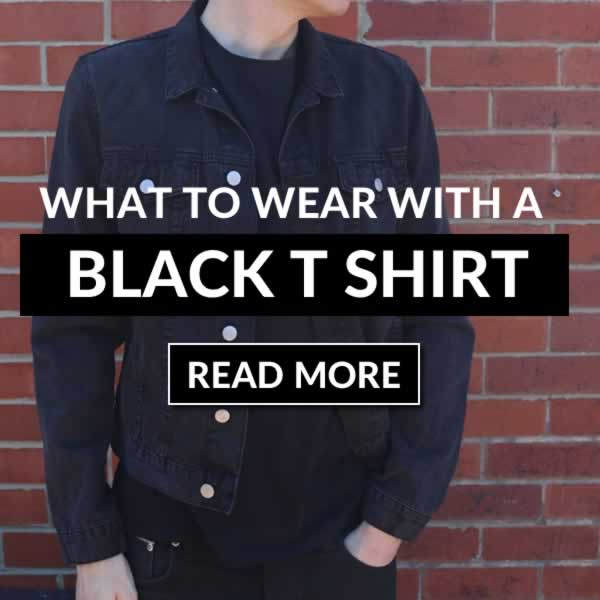 A black T Shirt looks sleek and smart, and it can be paired with plenty of options. Here's some outfit ideas on what to wear with a black t shirt.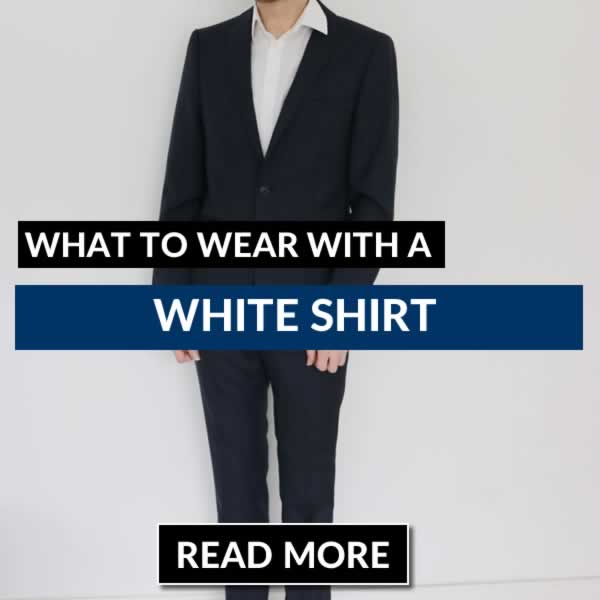 The starting point of an outfit could be a crisp clean white shirt. Here you'll find some outfit ideas and tips on what to wear with a white shirt for every day of the week.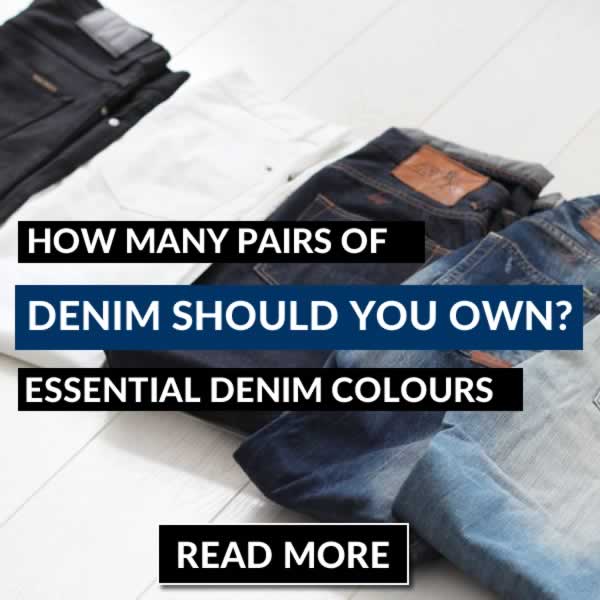 How many pairs of denim does a man own? These are the only 5 pairs of jeans you'll ever need. From black to white, indigo and light blue, this breaks down everything you need to know about jeans.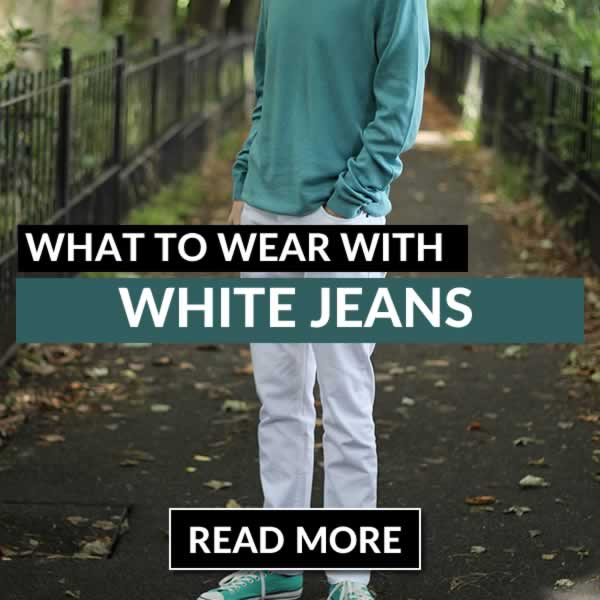 If you've ever wanted to wear white jeans but don't know what goes with them, this guide shows you. Check out some outfit ideas for white jeans, and how to style them for Spring and Summer.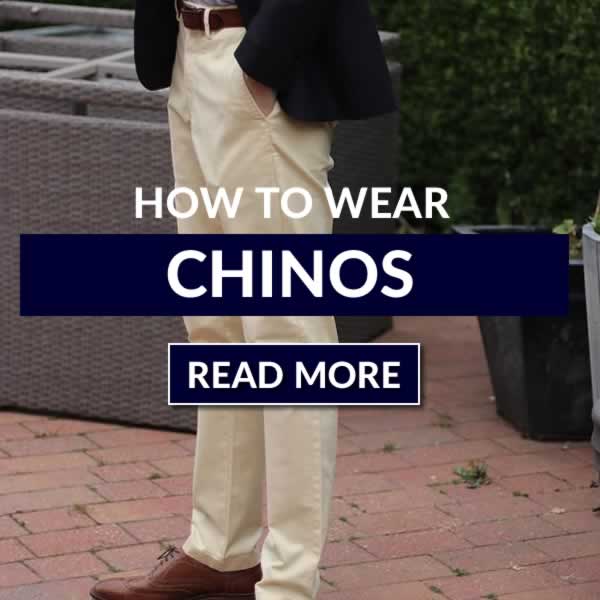 If you need a smarter alternative to jeans, chinos are the way to go. They're comfortable and look the part for most smart casual outfits. Here's a style guide on how to wear chinos for every day wear.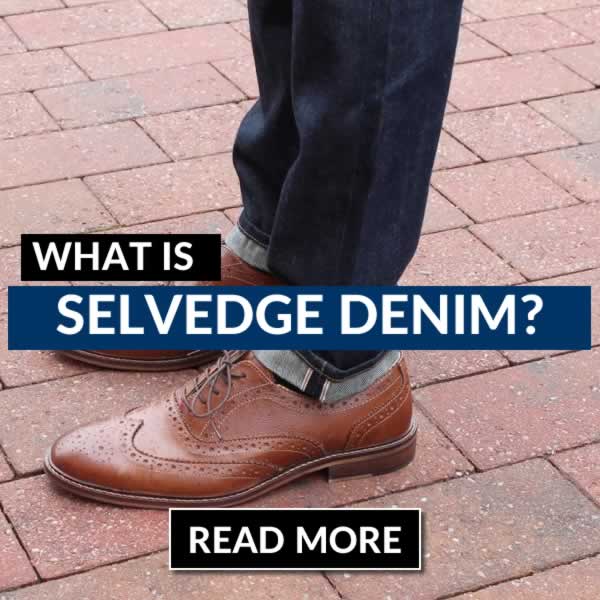 If you've heard of the term selvedge denim but aren't sure what it is, this guide takes you through. Here's everything you need to know about selvedge jeans.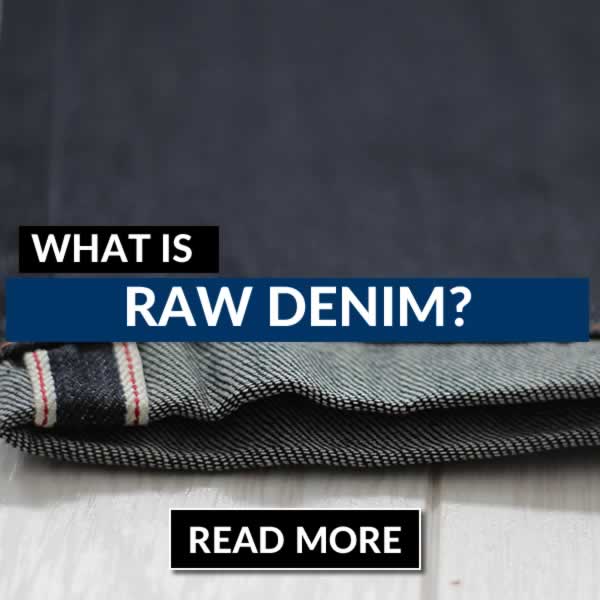 This is a beginners guide to raw denim. A style of denim which is coveted by some and disliked by others, here's the deal on unwashed denim.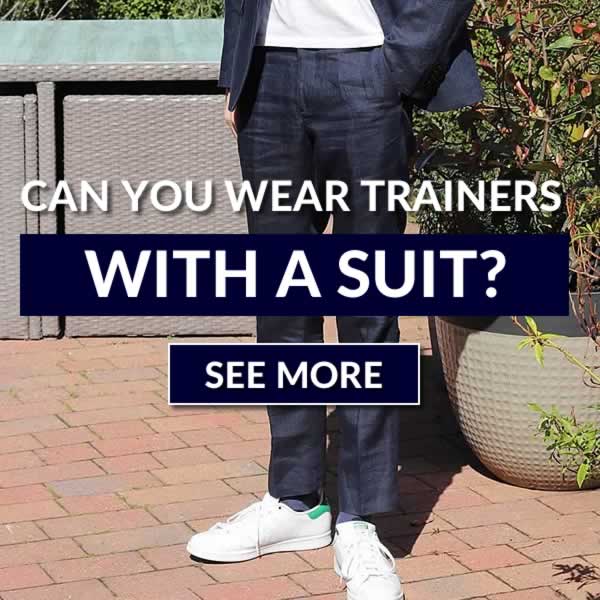 A suit is formal, and trainers are casual, can you wear trainers with a suit? This guide shows you how to do it, adding casual style to a smart piece of clothing.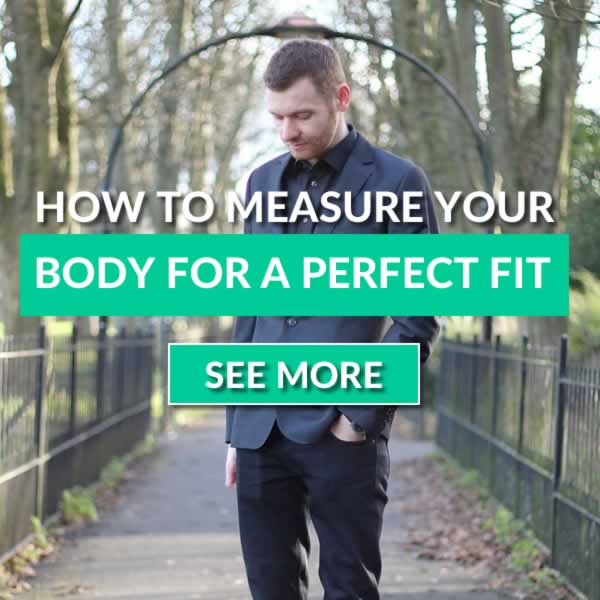 This is how to measure your body so you get the perfect fit of clothes every time. From measuring your chest for a suit to measuring for jeans and trousers.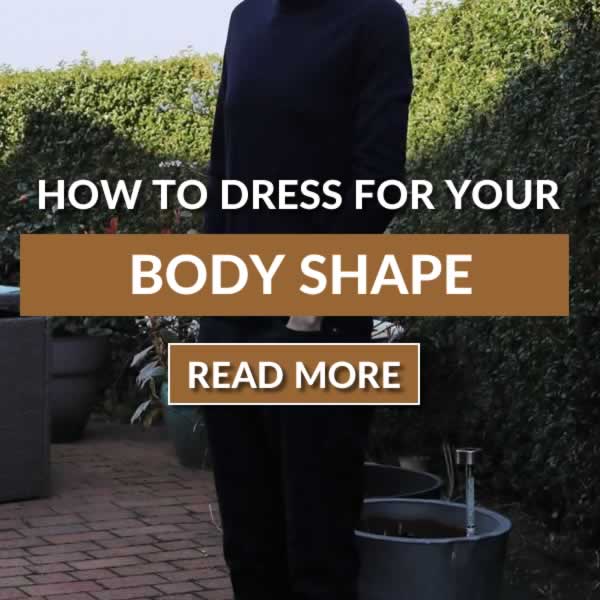 The best clothes for your body shape and how to dress to get the perfect fit for your body type.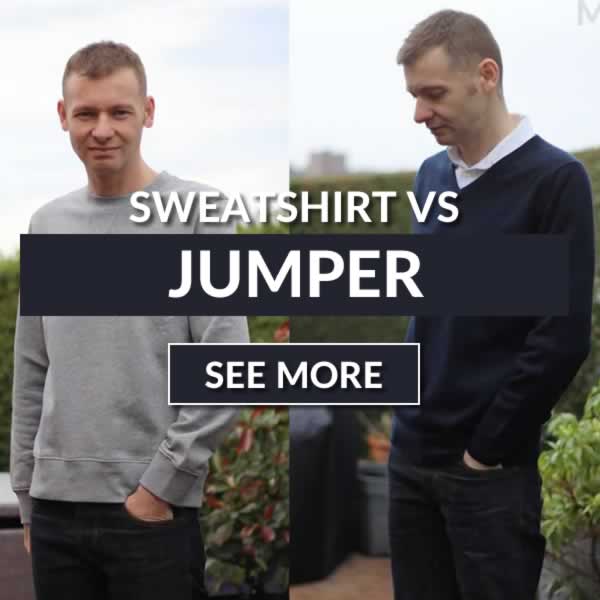 What's the difference between a sweatshirt and a sweater aka a jumper? This is the guide that shows you when & where you'd be best wearing each one.
Find out how to button a cardigan correctly. Which buttons should you leave and which should you fasten up to look stylish.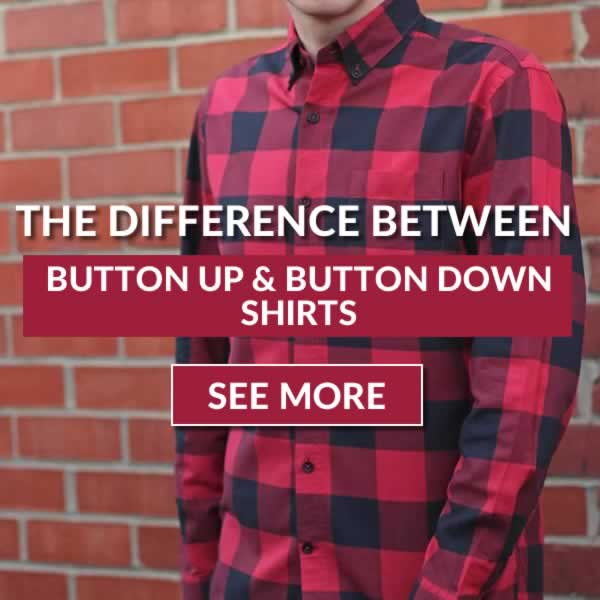 Button up and button down shirts, it's all about the collar. Learn about the differences and the best occasion to wear each type of shirt.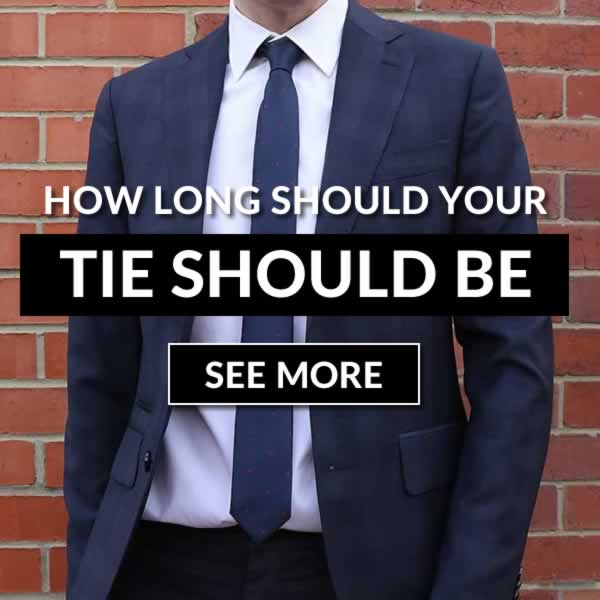 Want to know the perfect tie length? Check out the guide on how long your tie should be.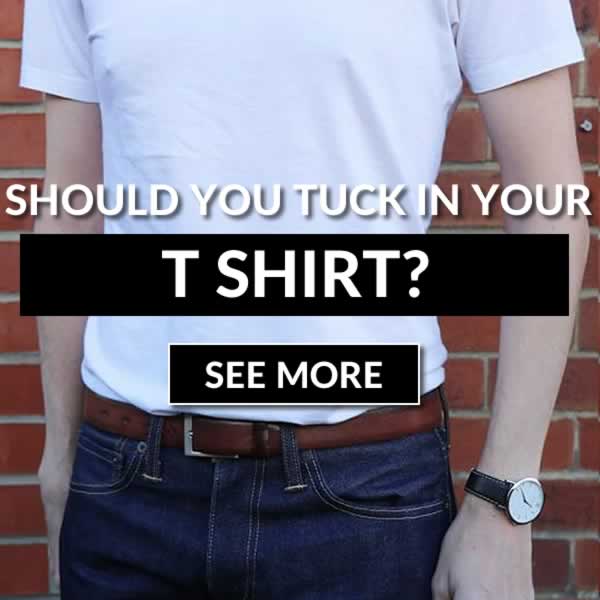 Should you tuck in your t-shirt or leave it un-tucked? This is a guide to show you how to tuck in a t-shirt the right way.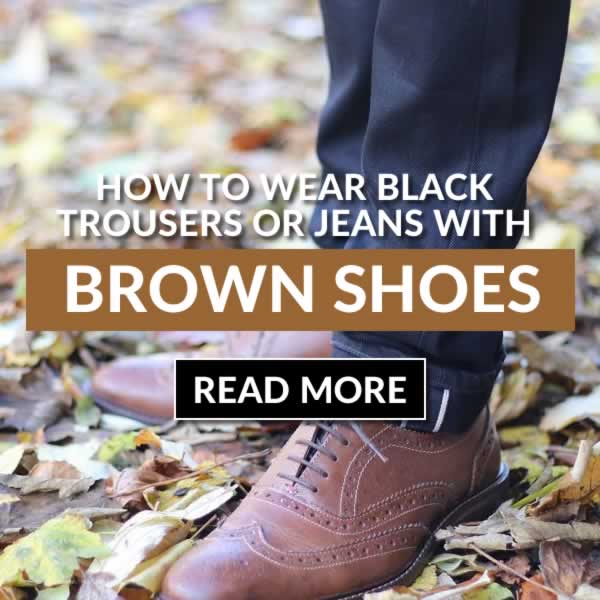 If you own a pair of brown shoes, you might be wondering if you wear wear them with black pants? The answer is yes you can. This style guide shows you how to pair brown shoes with black jeans and trousers.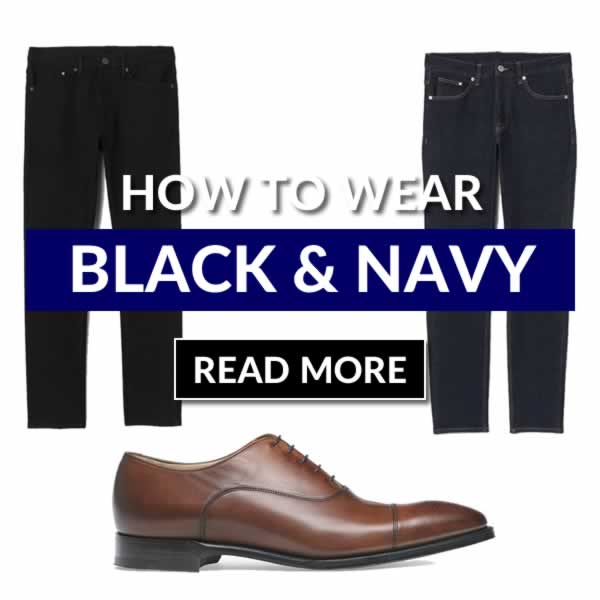 Have you ever thought about wearing black and navy blue together? Chances are you own plenty of clothes in both colours, and this guide shows you how to pair both colours together.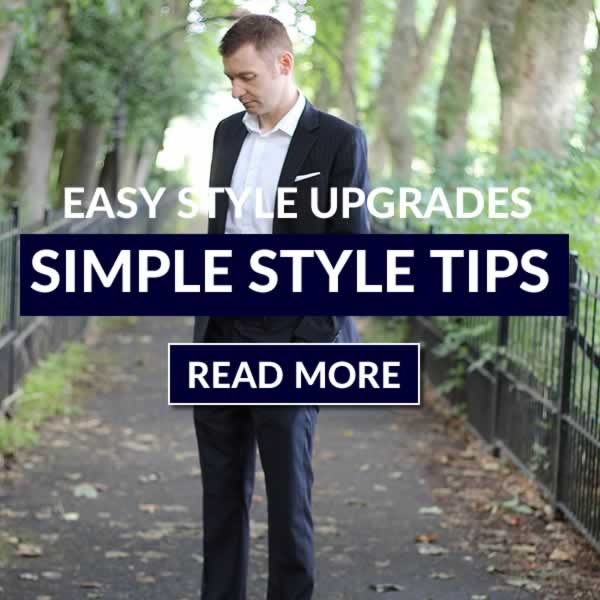 Dress better almost instantly! These are some of the quickest and easiest ways you can upgrade your look. A great starting point for improving your everyday outfits and look.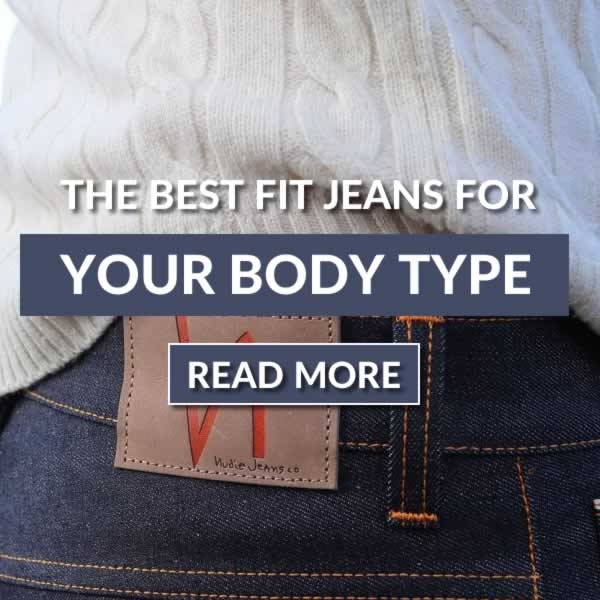 If there's one fashion rule that you need to know, it's that the fit is king. Wearing the right fit of jeans is important. Here you'll find every fit of denim, and which is right for your body type.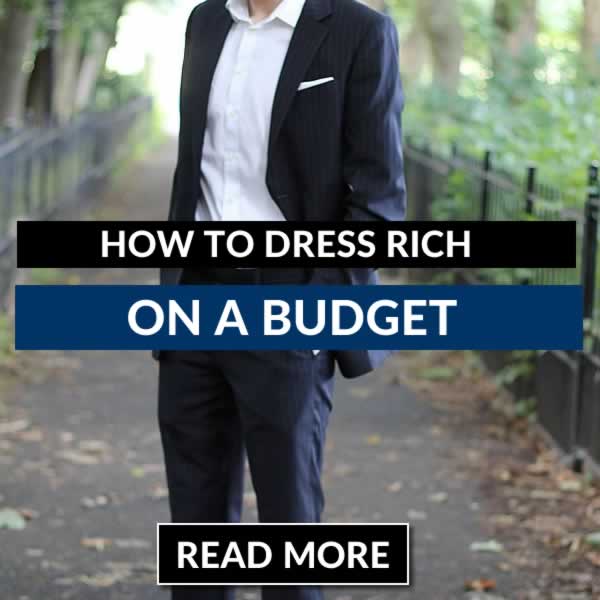 Here's the easy way to look rich, even if you're not not. This is all about dressing wealthy on a budget, choosing the right pieces and wearing them correctly.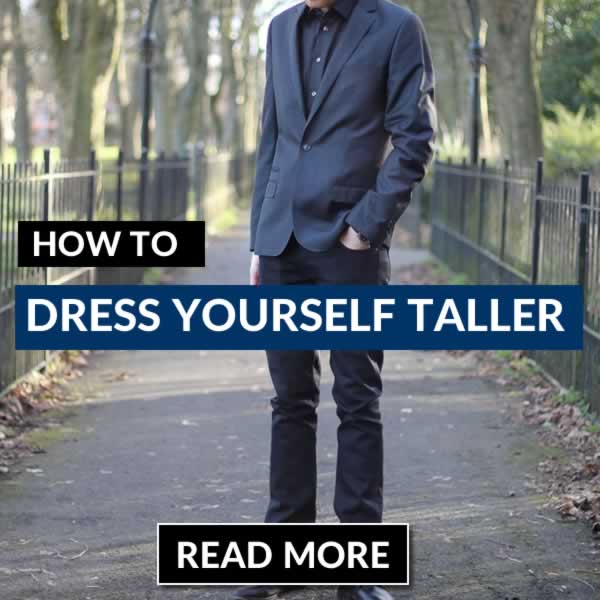 If you'd like to add a few inches, this is the way to do it. This guide is all about wearing the right clothes to make you appear taller. If you feel like you're a short guy, these tips will help you out.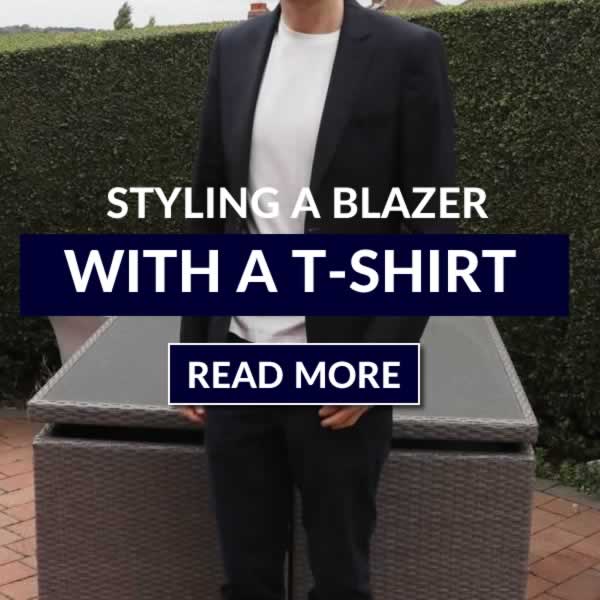 If you'd like to dress up a T-shirt, wearing a blazer over the top is the perfect way to do it. See how to style a blazer with a t-shirt for a smart casual outfit.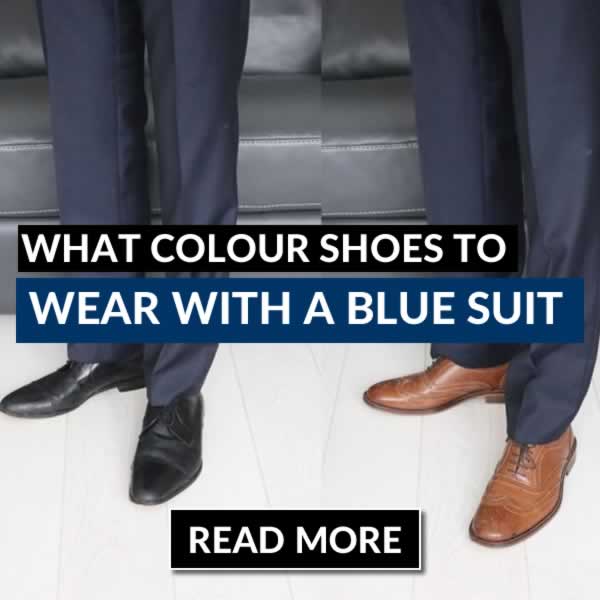 Wearing a blue suit will give you instant style, but what colour shoes goes with it? This guide shows the colours of shoes that goes with a blue suit in a visual guide.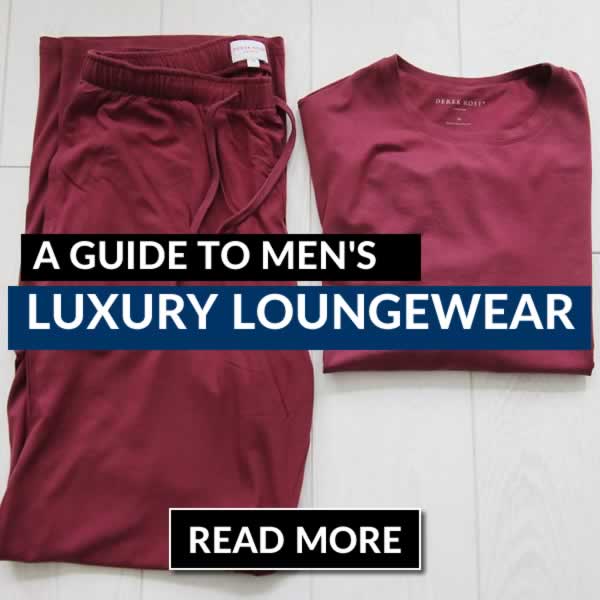 What do men wear to bed? This guide is all about luxury loungewear. When it's time to wear something casual, luxury loungewear is one of the best things you can put on. Soft comfy tops and bottoms, two piece sets are must have for all gentlemen.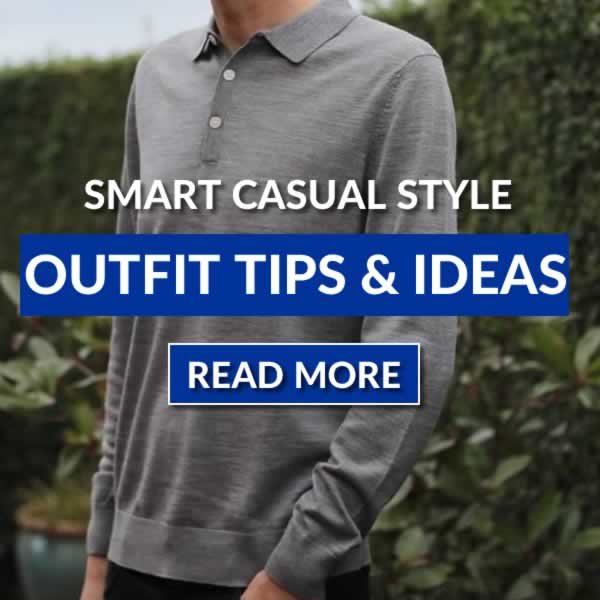 This is the definitive guide to the smart casual dress code. Learn the best pieces to wear, colour combinations and when to dress in smart casual clothing.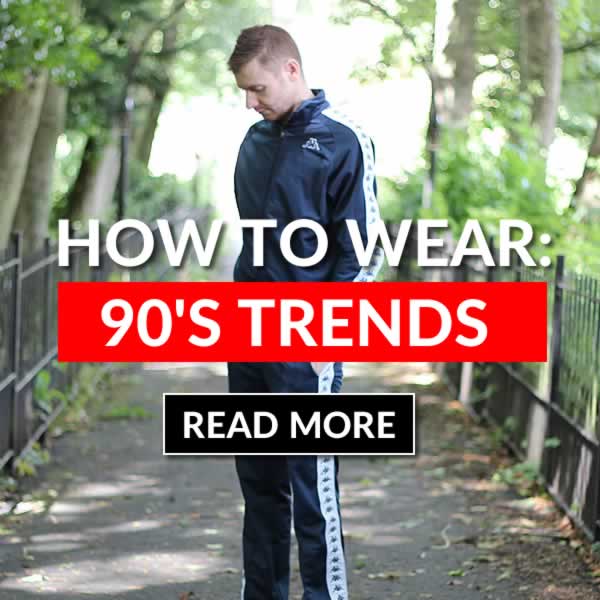 If you're looking for some 90's style, this guide is for you. With tips and advice on how to pull off the 90's trend, including the best pieces to wear and popular 90s clothing brands.
Sustainable fashion is not just a trend, it's a way of life. This guide shows you how you can add sustainability to your wardrobe. Get these easy to follow tips and make your clothes last longer.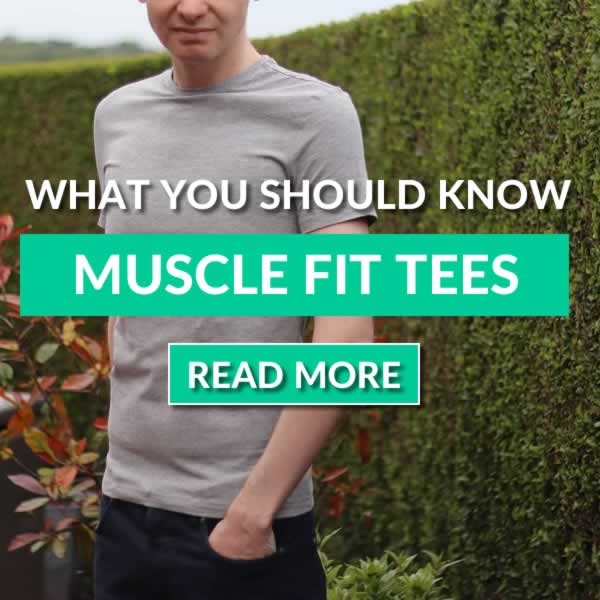 One of the menswear trends in recent times has been muscle fit clothing. But what is it? Here's everything you need to know, and if muscle fit is something you should consider.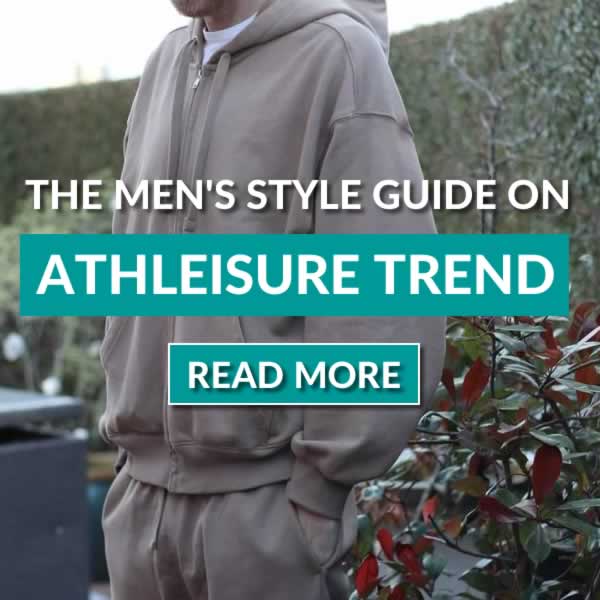 Athleisure is one of the on-trend ways to dress right now. If you're into casual comfortable style, athleisure could be the way to go. This style guide goes into detail of the clothes.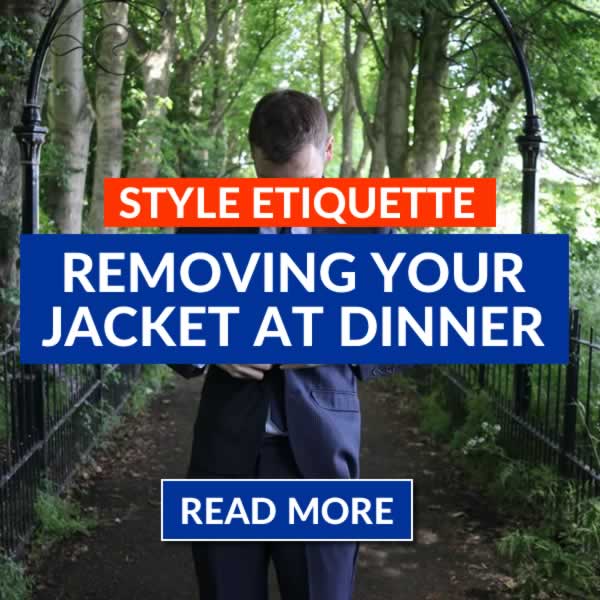 Whether you're at a wedding reception or restaurant, you might be wearing a blazer or suit jacket. Should you take it off when at the table? Here's the answer.
Everything you need to know about lined vs unlined jackets. Some jackets and coats have a lining, whereas some don't. You'll find out the advantages and disadvantages of each here.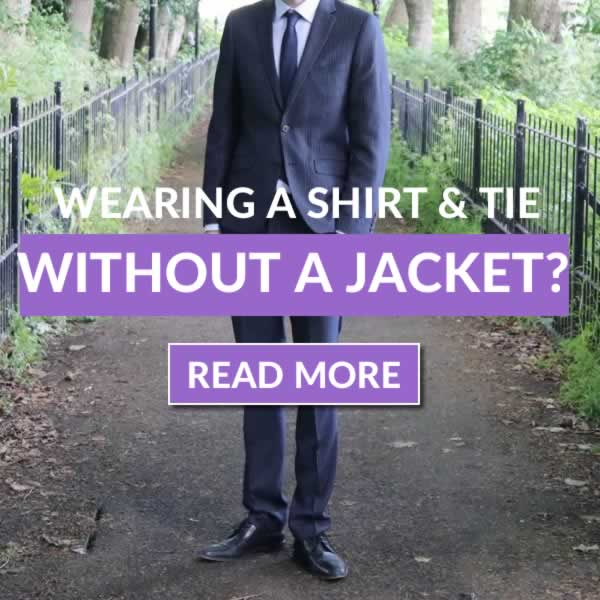 Can you wear a shirt and tie without a suit jacket or blazer? Here you'll find out how to wear a shirt and tie properly, and if you can get away without wearing a jacket.
What are the differences between a suit jacket, blazer and sports jacket? These are your questions answered, the differences between the three jackets and when to wear them.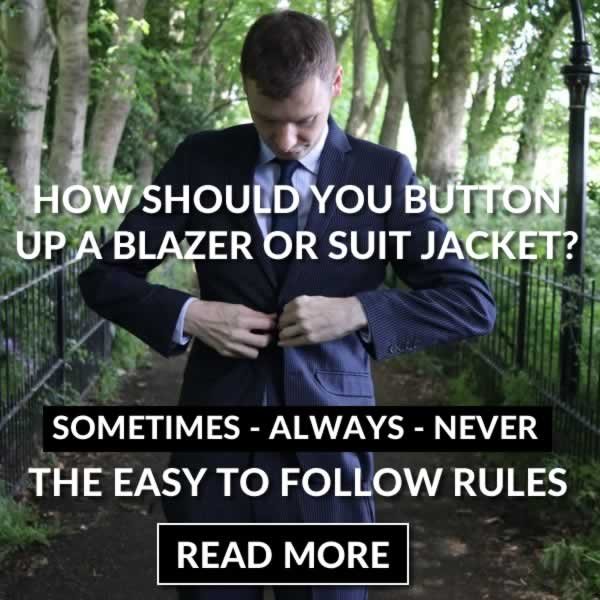 Did you know that there are rules for suit jacket buttons? Don't worry, it's not hard. This easy guide takes you through a one button, two button or three button jacket and how to fasten it correctly.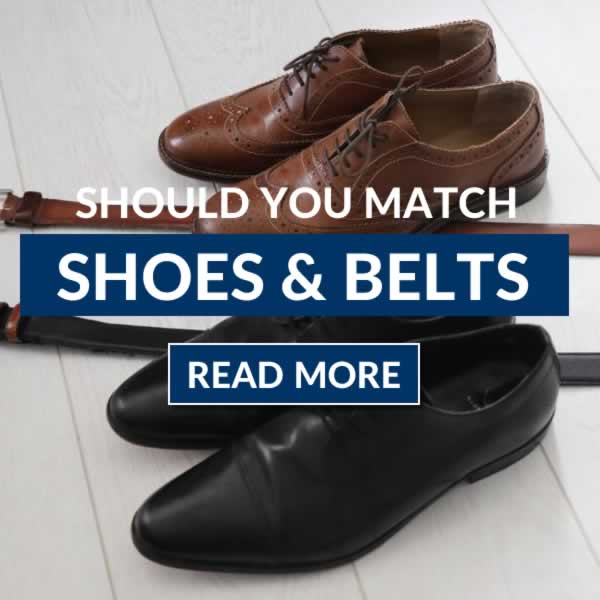 If you're wearing a belt, should the leather colour match your shoes? You'll find out the different options, and the correct way of matching leather.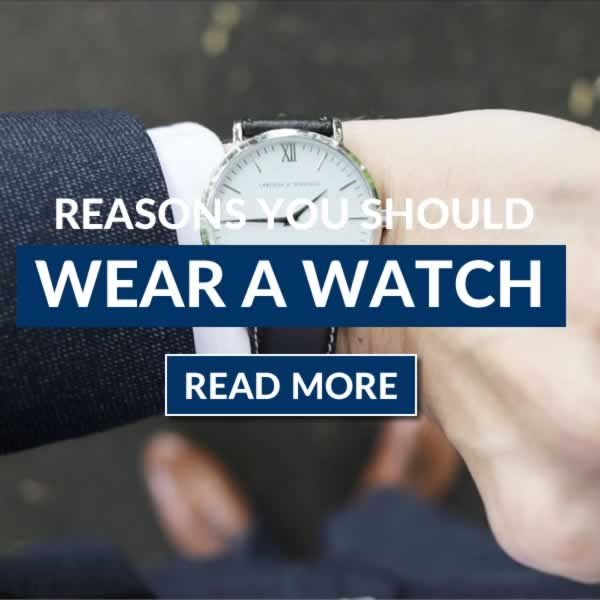 Wearing a watch is not just about telling time, it's about having style. These are the reasons you'll want to wear a watch, to add a touch of class to any outfit.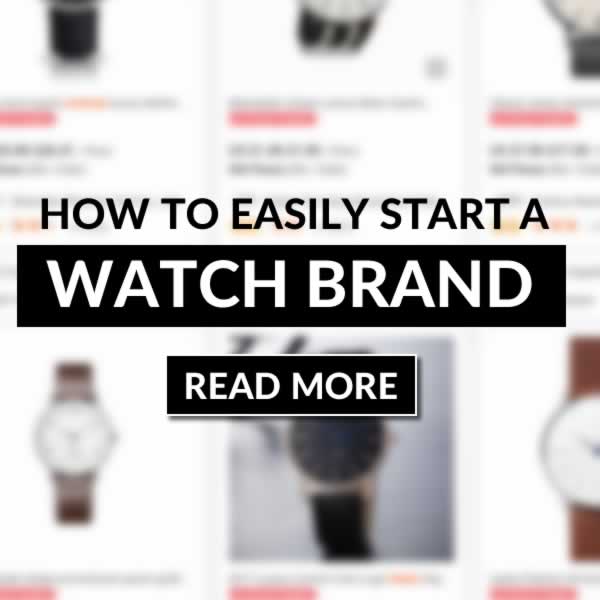 There's so many start-up watch brands, have you ever thought about doing it yourself? It's actually not too difficult, and doesn't cost as much as you think.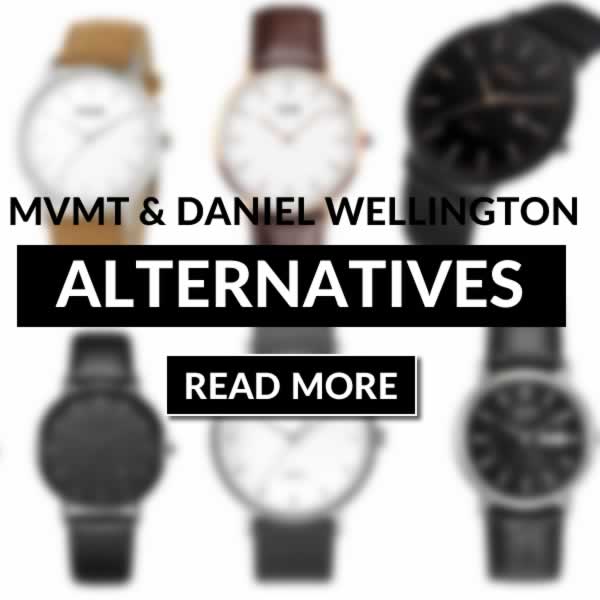 If you like the minimalist aesthetic of Daniel Wellington and MVMT watches but you want something different, here's the best alternatives of watches you can buy.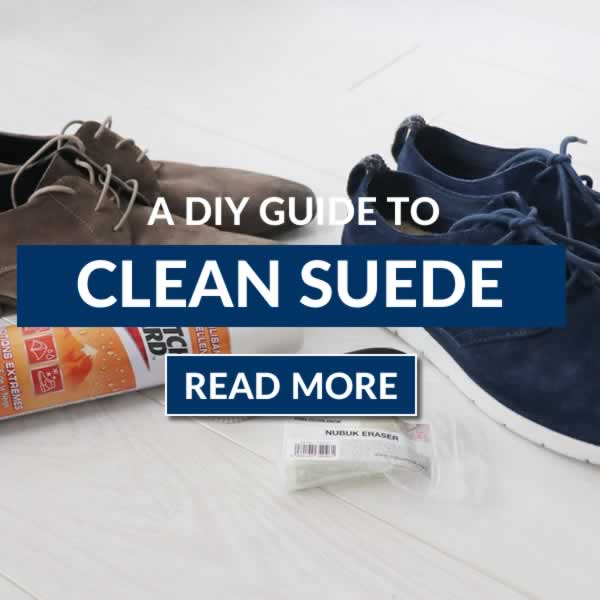 The best way of keeping your suede shoes and jackets in good condition is to clean and protect them. This is how to do it at home yourself, along with the products you need.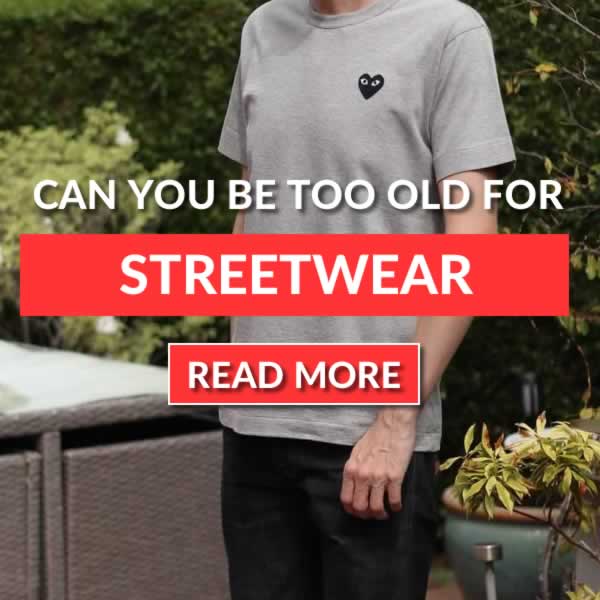 The streetwear trend has been popular for a number of years, and is quite a youthful way to dress. Can you be too old? Here's what you need to know about being one of the cool kids.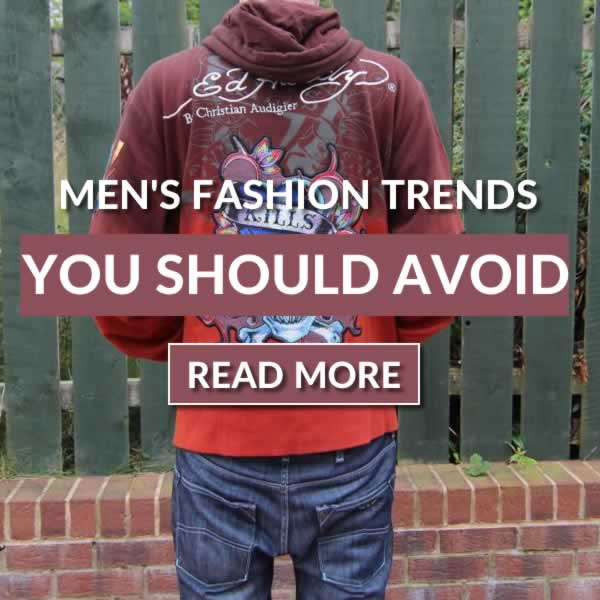 You'll find tons of information on men's style and how to look good, but what should you avoid? This guide goes into the trends that guys have started that you really need to avoid.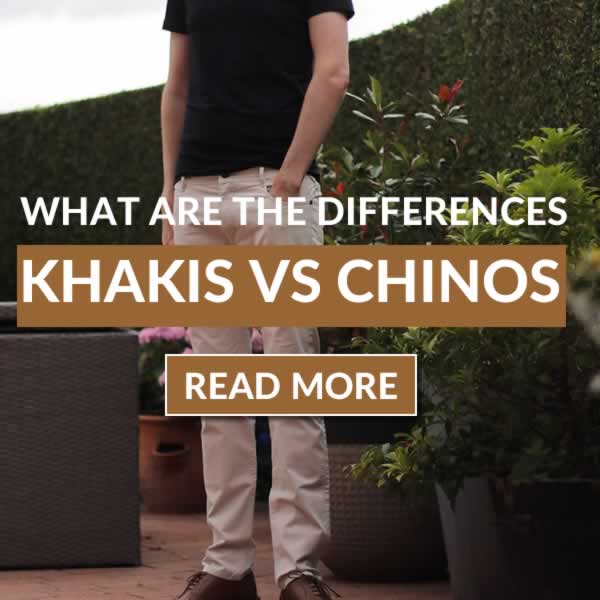 Some guys use the term khakis and chinos interchangeably, but is that correct? Here's everything you need to know about khakis and chinos.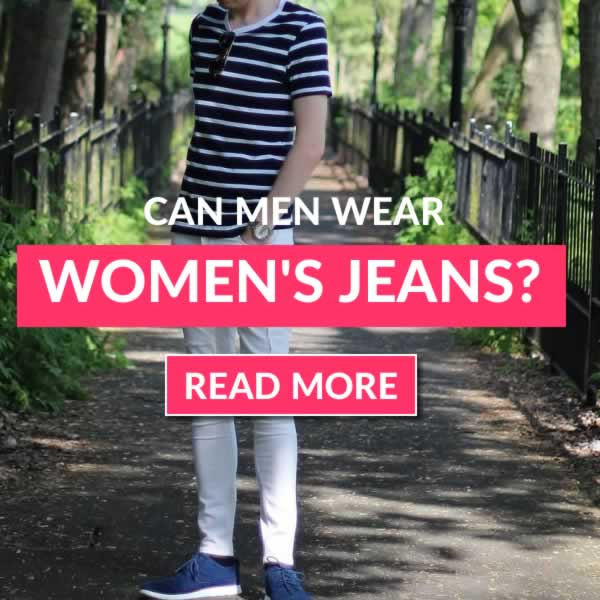 It's a question which gets asked a surprising number of times. Can men wear women's jeans? This takes you through the differences between the two styles of jeans.