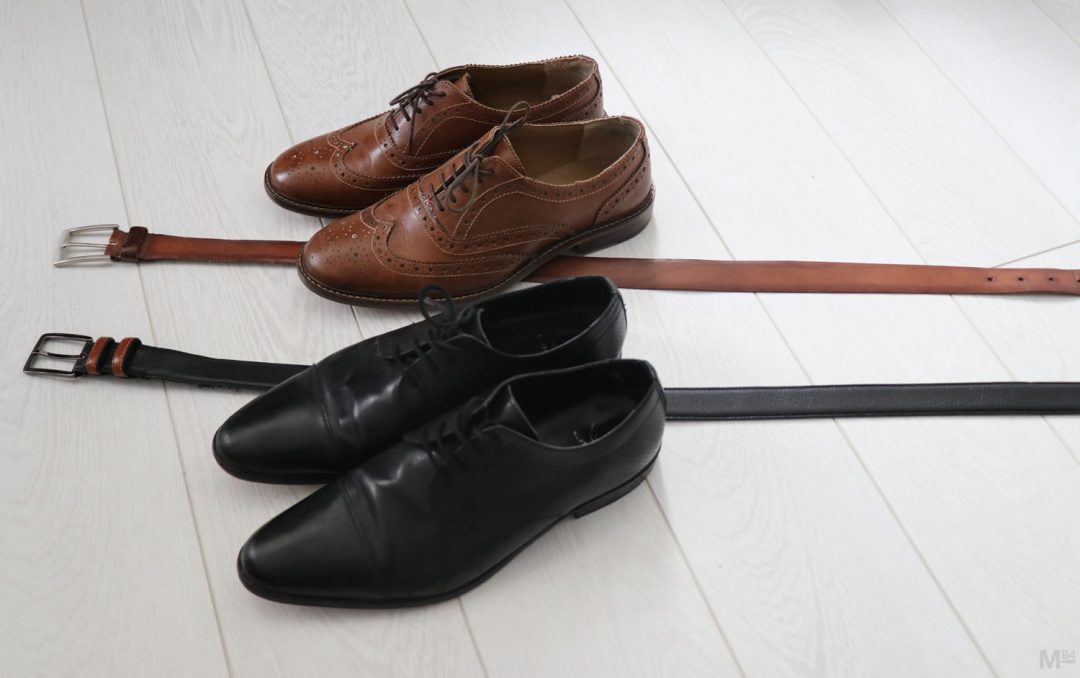 This is one of those questions which I've been asked a couple of times, and if you ask people or the Internet, you're likely to get different answers. Some will be strict high class fashion etiquette, and some will be a more informal approach.
Should your belt match your shoes?
The answer is yes, and no. For me, it depends on the colour shoes you're wearing. You should start with the shoes as a base point, and then match your belt and any other leather accessories to that.
To put it simply, brown shoes with a brown belt, and black shoes with a black belt. The more formal the occasion, the more strict this rule becomes. Wearing a black suit with some black Oxfords will look dapper, but wrapping a tan belt around it will loose you some serious style points.