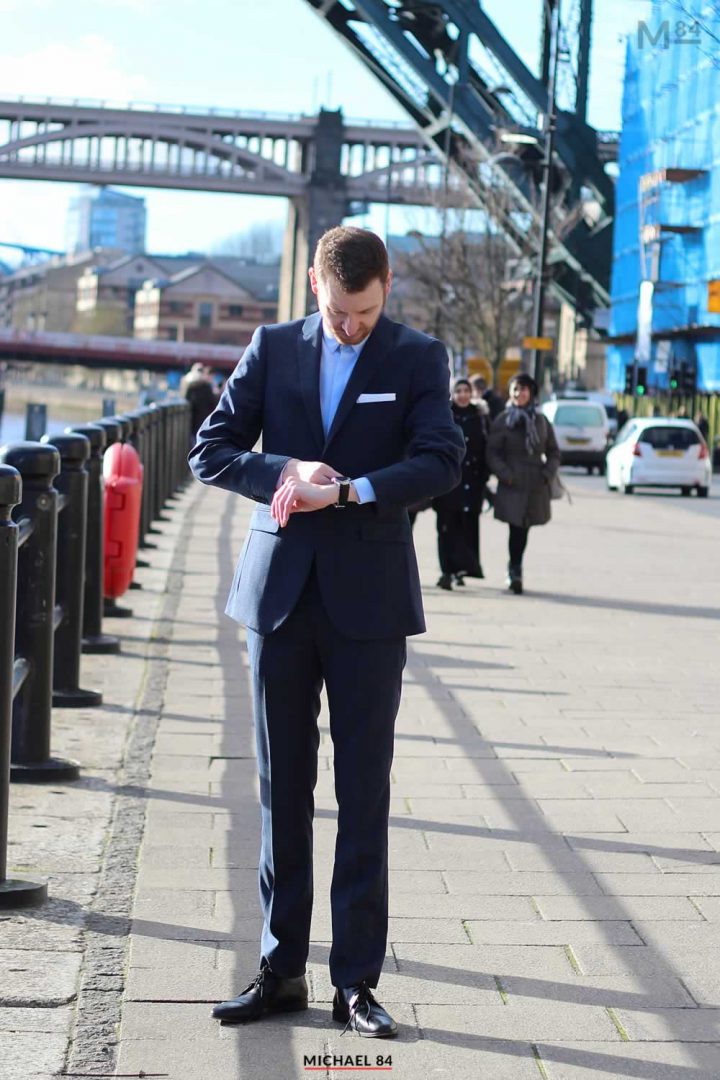 Is there anything better than going out with your mates to a club?
Whether it's every week, every month or just now and then, a good night out over the weekend is always something to look forward to.
But in the days or even weeks beforehand, you'll may be thinking about what to wear to the club.
Not to worry, I'm going to talk about how to dress when you're going clubbing with the lads, from ideas on what you can wear to impress, to blending in with the crowd.
Let's get into it.
The Dress Code Of Nightclubs
When it comes to clubs, there's so many different types, and with that, they don't all follow a universal dress code. Wearing the right gear to the right club is important, and you need to get it right. There's a few dress codes, with five likely choices being:
Formal "Dress To Impress" – Typically a suit, shirt and tie with smart shoes
Semi Formal – The smarter side to smart casual. A suit without a tie, or a shirt with trousers and smart shoes
Smart Casual – Dark denim, trousers or chinos, a shirt, plain T-shirt or sweater, smart or casual shoes
Laid Back Smart Casual – An unbuttoned shirt with tee, sweatshirt, Jumper, T-shirt, jeans or chinos, casual shoes or smart trainers
Casual & Laid Back – T-shirt or casual shirt, jumper, jeans or chinos, casual jacket, trainers or casual shoes
Dress For The Club Type Or Occasion
The biggest factor to looking good when you go to a club is dressing for the occasion. Being suited and booted is always going make you look amazing…Unless you're overdressed.
Going to a rock club or alt night, a suit is going to make you stand out like a sore thumb and not be the greatest choice of outfit.
If you know where you're going, check the club dress code and wear something appropriate.
Sometimes different nightclubs have different rules, and some will have events running on different nights. You could go on a Thursday night to a place, return on a Saturday and the night could be completely different.
This can be completely normal, depending on the city you're in and the club you're going to, so you should always know the club you're going to.
For example there's a nightclub in Newcastle which has a more relaxed dress code Sunday to Friday. But go on a Saturday night and you'll need to be wearing something smart, as well as shoes.
Generally speaking, Saturday night is the big night out for many. Most will go that extra mile when it comes to looking their best.
Friday night is second, with other nights of the week tending to be more casual.
This can differ on establishments, with plenty clubs opening through the week for specialised events where you'd need to dress appropriately.
What Should You Wear?
Let's take a look at some clothing and style choices you can make when you're thinking of what to wear to the nightclub, starting from the bottom and working our way up.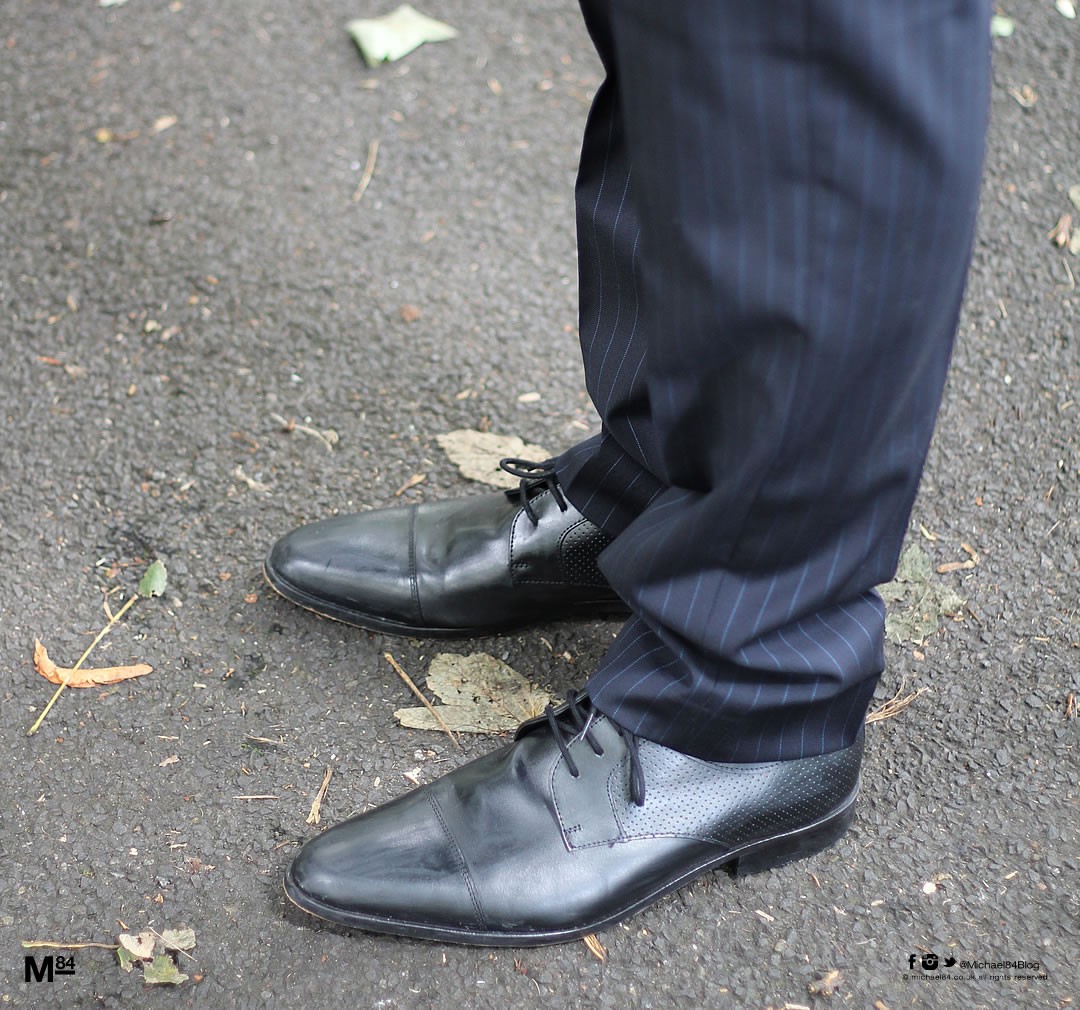 Footwear – It's All About The Shoes
Getting your shoes right is important, and should never be overlooked. First impressions last forever, and it's not been a secret that girls will notice the shoes you're wearing.
You may think that they're the most un-noticeable part of what you're wearing, but trust me, people will notice.
Even if you're not wanting to score attractiveness points with the ladies, you'll still want to wear shoes. Some clubs are choosy who they let in, others will have a strict dress code.
Don't give them an easy excuse to turn you away at the door, wear a pair of shoes over trainers.
Picking out the right pair of shoes is important.
When it comes to men's clubbing shoes, there's a few options. You can go for a pair of Oxford or Derby shoes will be preferable if you're looking at going to most clubs. Brogues are still smart, but a slightly more casual option.
If you're looking for smart shoes for clubbing, these are the best 3 options to go for.
Have a preference to boots? Chelsea boots are the way to go and are perfect for an Indie music night.
If you're going down the smart casual or more laid back look and are comfortable with wearing trainers, smart trainers should be the go to.
Most Importantly – Make sure your shoes are clean! Clean, polish or shine them so they look as fresh as the day you got them.
Clubbing Trousers
Gone are the days where you had to wear trousers to even get into a club. There's plenty alternatives, but if you're looking to wear trousers that's still OK.
You can wear formal trousers as part of a suit, or wear them with a different colour blazer as a separates outfit.
Informal trousers are a nice break from jeans, and chinos are the ones to go for. The good thing about this is that while jeans are quite limited in colour, chinos have a huge colour palette to choose from.
You can really stand out with a nice pair of chinos in a neutral or toned down colour which are paired correctly with your outfit.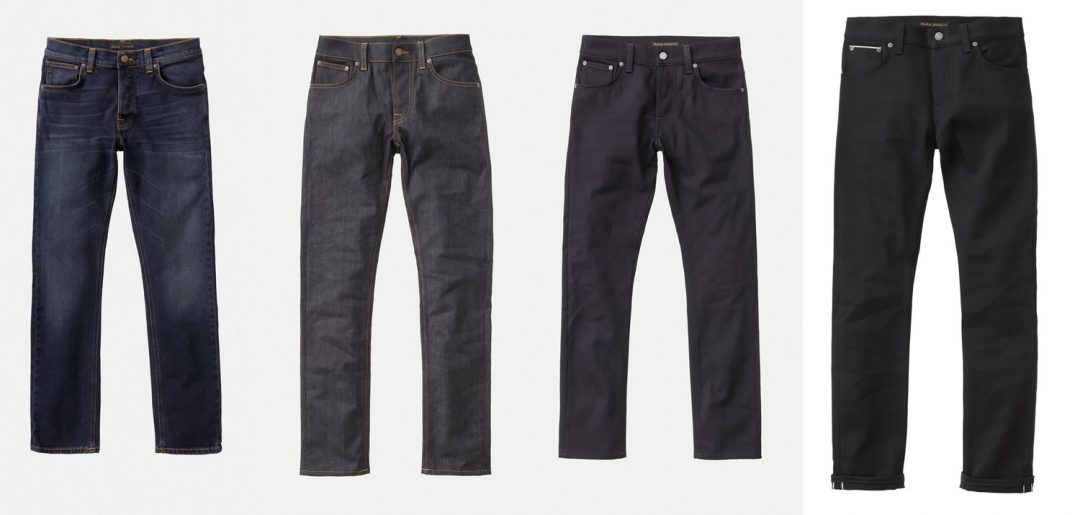 Wearing Jeans To A Club
The most obvious choice for what to wear on your lower half is jeans.
There used to be a time where jeans were not allowed in clubs. But for the most part, they're perfectly acceptable. It will be what most other guys are wearing (unless there's a dress code which forbids them).
Jeans can be smart too, and there's so many different jeans to choose from. If you want to wear jeans which are smart, the colour to go for is a dark wash. This can be dark blue, indigo or black, and will look stylish.
Go for a pair which fit your body well, and are plain with no distressing or rips.
If you're going for a more laid back or relaxed look, then some distressing or lighter washes may be acceptable.
Smart T Shirts For Going Clubbing
What exactly is a smart T Shirt? When I'm talking about a smart T Shirt, it simply means one which is plain, or as clean looking as possible.
That means that small logos or graphics such as ones on the front are OK, but it should be kept to a minimal.
A good smart T Shirt is a well fitting one. As you should know getting the fit of your clothes is paramount.
It can be paired with other options depending on the type of club you're going to, and the look you're trying to pull off.
A contrasting colour jacket, a button-open shirt or wearing a T-shirt with a blazer are good options with a tee.
Wearing Smart Shirts On A Night Out
Wearing a smart, button up shirt just gives your look a real nice edge. They're so easy to wear, incredibly versatile, and women find guys in smart shirts attractive.
A crisp, clean, ironed shirt can look super smart with the right clothing.
In a heartbeat, you can give off a dress down look with a couple of tweaks such as rolling up your sleeves, or wearing with a pair of lighter wash denim which gives a more casual look.
Button down shirts are generally seen as more casual. But they can still give off a smart look in comparison to a t-shirt. They'd fall under the smart casual dress code.
Check out the differences between a button up and button down shirt if you're not sure. Hint, it's all to do with the collar.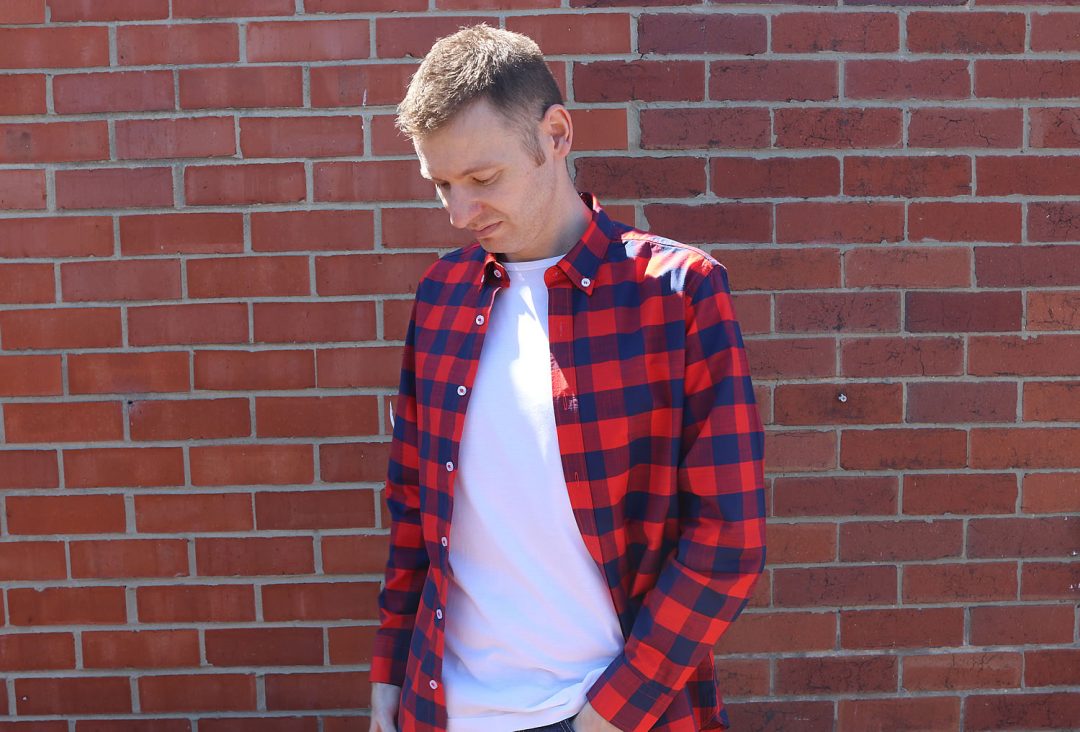 Wearing An Open Shirt
I love to wear an open shirt with a tee underneath, but this is only when it's for the right occasion.
This is usually worn in the Summer, to a general club where the more casual look is fine. The perfect type of shirt is a casual one, and my preference would be a check shirt.
The good thing about this look is that if you feel like it's going to be do casual, you can simply button up the shirt. You can go from chilled and laid back to smart-casual in a few seconds.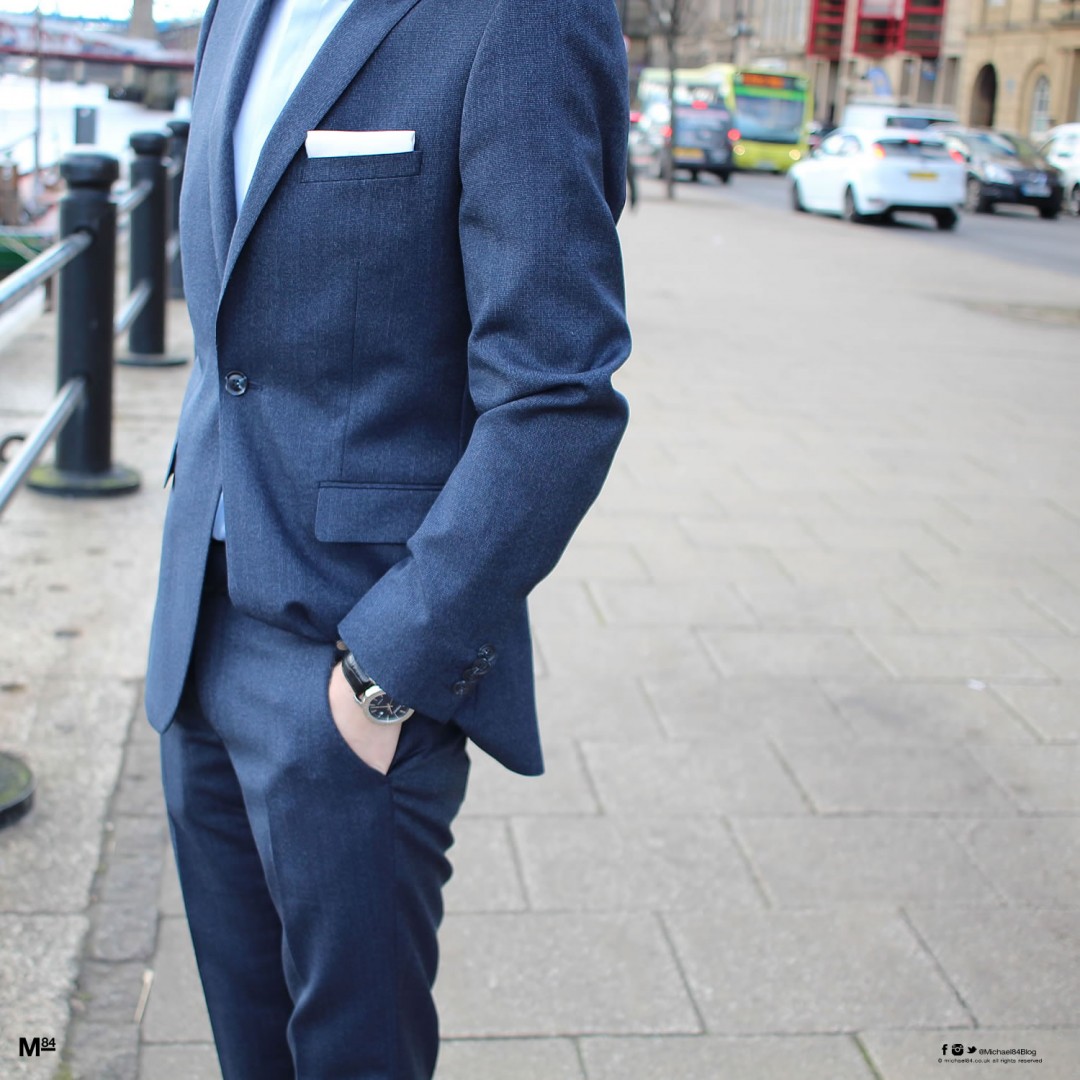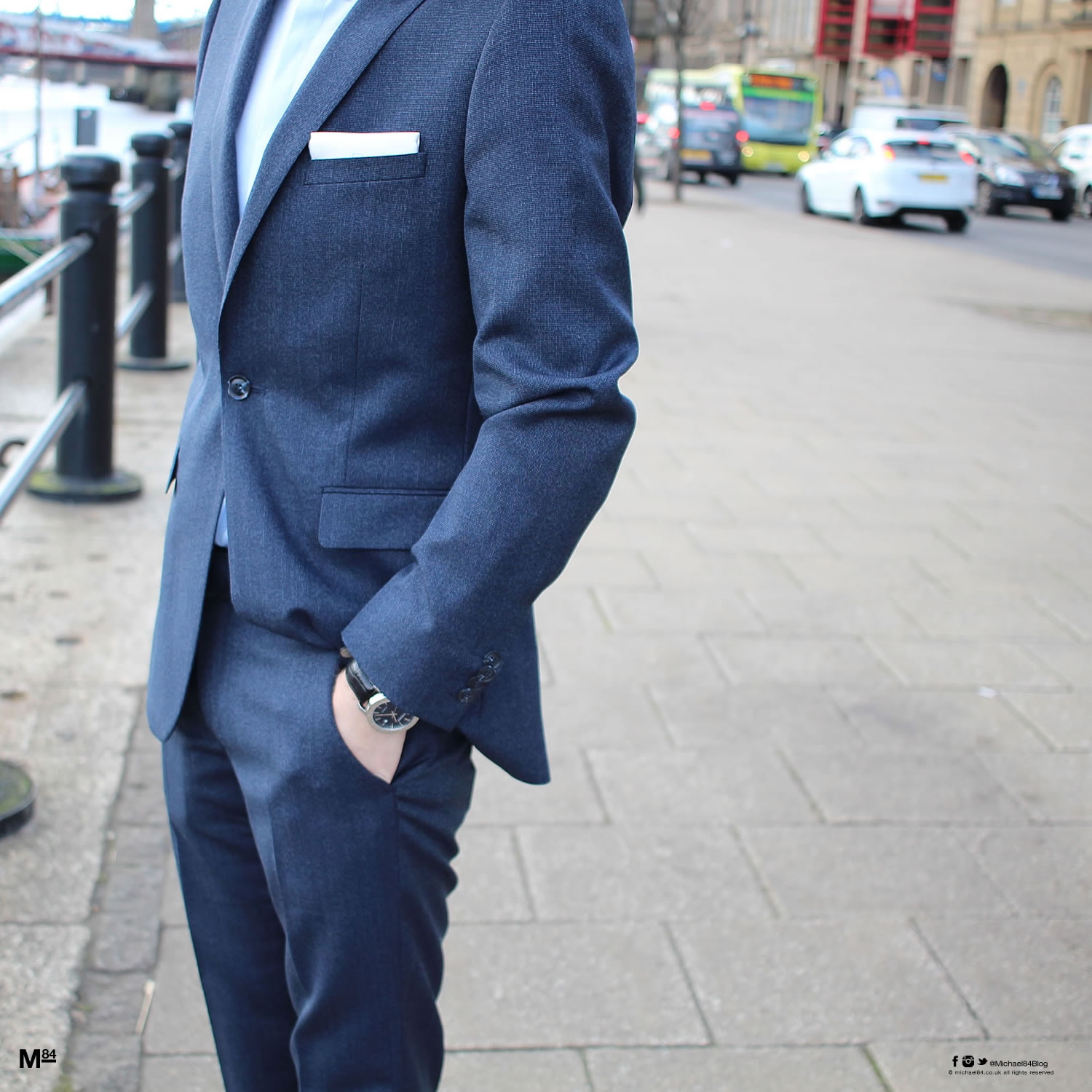 Wearing A Suit On A Night Out
When you want to dress to impress, look your best and really feel that little bit dapper, a suit is going to be what you want to wear.
It's important to know the dress code of the club, because a suit should look incredible, but wearing it to a club filled with casually dressed people, it may leave you feeling awkward and overdressed.
You should know the club you're going to, and know the dress code and style of the club. For the vast majority of the time, especially on a Saturday night, you'll look the part.
You'll look fine if you're heading to a few bars to kick off the night, and when you arrive at the club, you'll look like a baller.
Always remember that the fit is key. Make sure that your suit fits you well, pair it with a good shirt and of course pay attention to your shoes (as mentioned above).
Dark colours such as navy and grey are always a good starting point, with lighter colours will have you looking pretty sweet in the Summer.
Best Types Of Jackets To Wear To A Club
When it comes to wearing a jacket, there's a few options you have, but this very much depends on what kind of overall look you're going for. Since this is your final layer and outerwear, it will be very visible, and so you should consider what you're wearing.
Make sure it's in-keeping with the rest of your outfit – You don't want to wear a denim jacket with a suit.
If you're off out to a rock club or Indie night, a leather jacket will look the part. It would be perfectly suitable in a general club too, providing it's not the middle of Summer.
Similarly, a blazer will work fine in most environments where a smart casual dress code is adhered to.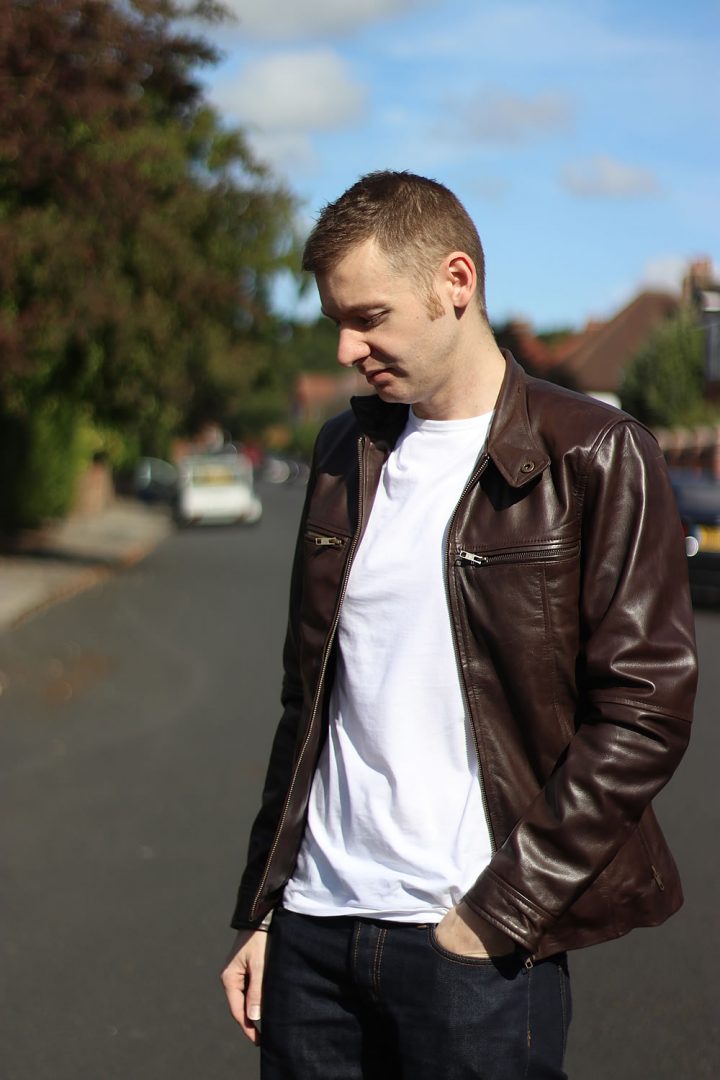 What To Wear Clubbing When It's Cold
Something you may be wondering is what do you wear to a club when it's cold?
There's plenty of cold nights in the UK, not just the Winter, especially where I am from up here in Newcastle.
You'll not need one for when you're in the club, but queuing outside, or waiting for a taxi, you'll be glad you're wearing one.
If you're going the smart or smart casual route, you can wear something such as a pea coat or an overcoat. An overcoat is something which will go well with a suit, completing the outfit and giving you an extra layer for when you get out.
Leather jackets, bomber jackets and blazers are all good options when you want to wear a coat when you're clubbing.
And of course, if you're going to a club, there's usually going to be a cloak room where you can check your coat. If you do this, don't forget to get it on the way out!
What To Wear Clubbing In The Summer
Going to a club in the Summer can be a hot, sticky and sweaty experience. Different rules can apply in the Summer, and many (but perhaps not all) clubs will acknowledge this with a more relaxed dress code.
A summer shirt is the perfect item to wear, and if it's not short sleeved, you can roll up them sleeves. Plain smart shirts should be fine, and you can of course pair this with a T-shirt.
For the ultimate in Summer shirts, a floral shirt could be worn, which will get you noticed and particularly looks best if you friends are wearing the trend too.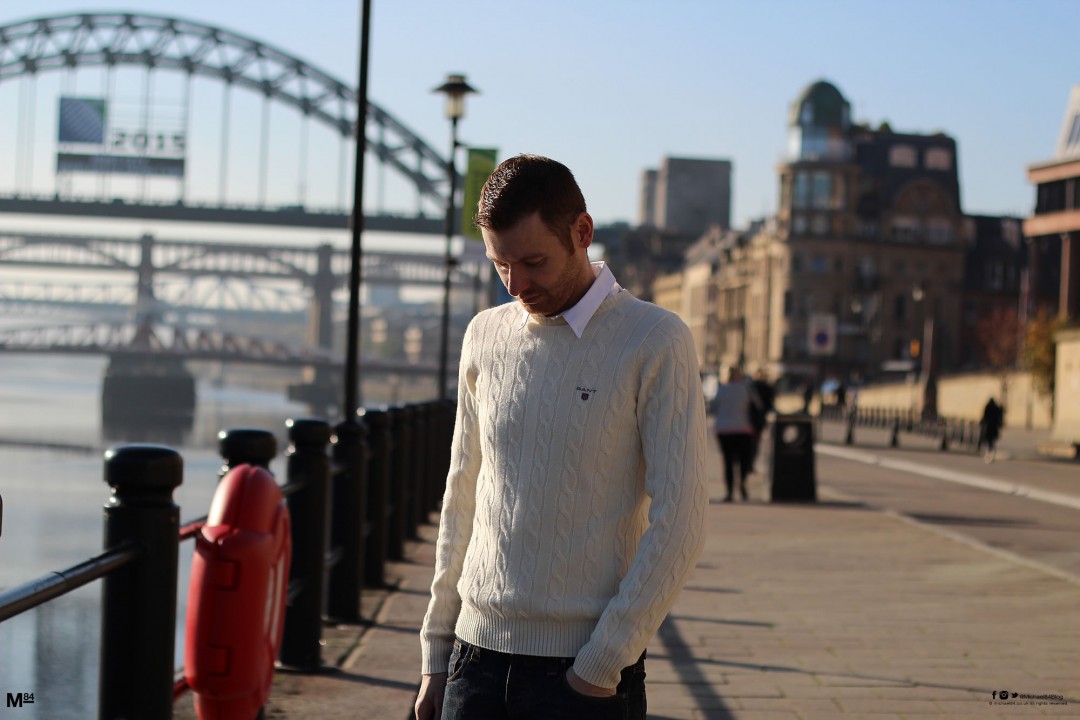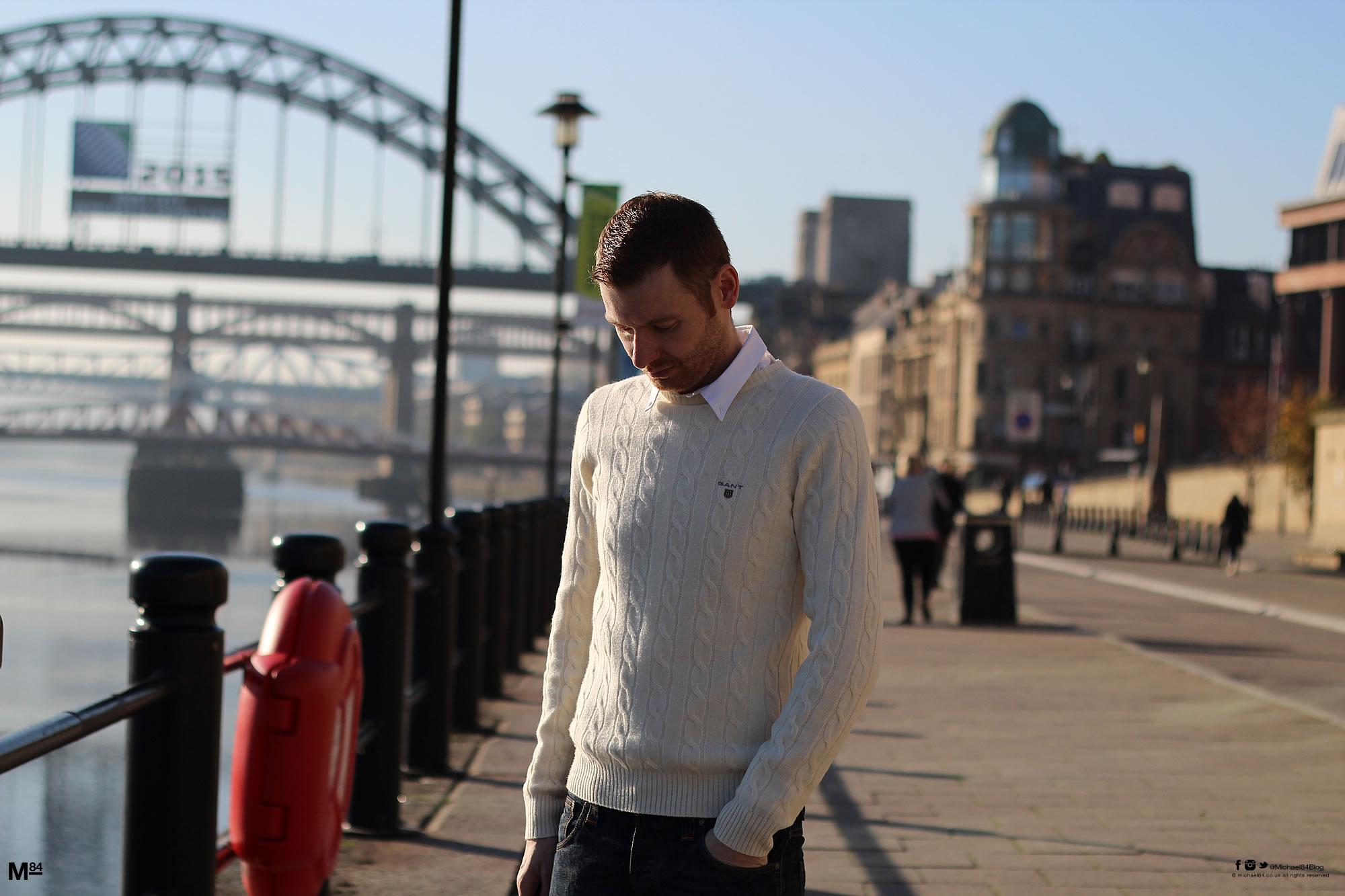 Wearing Smart Casual In A Night Club
There's plenty of advice here on what to wear, but what if you don't know what kind of night to expect?
If you are planning on going out, and not having any idea on where you'll end up which often happens, going smart casual is the way to go.
That means pairing up a pair of dark denim with a shirt or plain tee, a sweater or plain jumper and jacket if it's cold, and of course a good pair of shoes.
Don't risk trainers if you don't need to, you don't want to go out to be turned away for your footwear.
Things To Avoid
There are a few things to avoid wearing. These are almost universally not acceptable to wear at a club, and even if some are, you'll end up standing out for all the wrong reasons.
"No Hats No Trainers" – It used to be the terminology for club nights. You'd see flyers with this on. Some clubs are relaxed about this now, but it's still advised to leave your baseball cap at home. As mentioned above, smart trainers can be OK, depending on the club.
No Sports Trainers – I love my Air Max as much as the next guy, but they're not for clubbing
No Sportswear – Unless you're going in fancy dress to a cheesy nightclub which allows it, leave the sportswear for more casual events
No Sunglasses – Sunglasses? Inside? In the dark? Never!
What To Wear To Each Night Club
So that's the advice on what to wear to a nightclub, but what if you know the type of club you're going to? I've got some outfit tips on what to wear to different types of night clubs.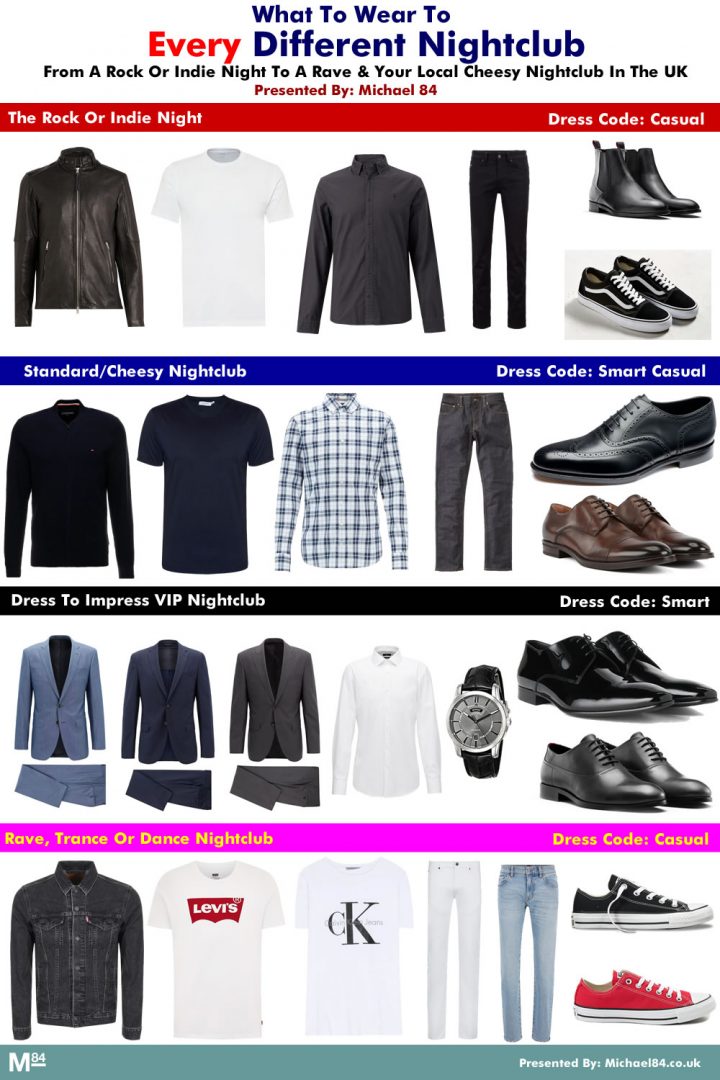 What To Wear To A Rock Club Or Indie Alt Night
If you're off to a rock club, indie night or other kind of alt music night, a much more casual outfit will be what you should be wearing.
This could be a plain or graphic T Shirt, pair of jeans and a pair of casual shoes or trainers, and boots.
You can layer an open casual shirt with a tee for a really laid back look. For a real smart but still edgy look in the boots department, a pair of suede Chelsea boots will go down well.
What To Wear To A Dance Or Rave Club
Chasing the lasers or just spending all your night on the dancefloor?
If you're off to a rave or dance club, a casual dress code will be the one you should be looking at. Afterall, you don't want to be jumping and dancing around like crazy and sweating in a suit, right?
A pair of chinos or light jeans should be fine for here, pairing with a relaxed fitted T-shirt and pair of smart trainers.
Smart Casual Dress Code In A Night Club
When it comes to the general big night out, a lot of people are now choosing to go out in what's known as smart casual. It's as easy to pull off as it sounds.
Smart pieces with a laid back look. It means you can wear a T-shirt, as long as it's smart looking, or throw a blazer over it to give it a smart edge.
A shirt can of course be worn, with anything from a smart shirt to a check shirt being fine.
Dark jeans will be your go to when it comes to your lower half, and throw in a pair of casual shoes such as brogues and you'll be looking great.
The General Cheesy Nightclub
If you're going to the general, old school cheesy night club where the idea is to have fun with the backdrop of 80s and 90s pop music, you'll be having a ball.
When it comes to what you choose to wear, smart casual should be considered, with a little bit of a lean towards a more laid back look if you prefer.
You should wear shoes on a Saturday night, since there's a tendency for clubs to get busy. You don't want to be in the position of the doorman being able to use an excuse to not let you in.
But when it comes to the rest of your outfit, you should be fine with a sensible dress code.
Break out your favourite going out shirt, pair it with jeans and if it's cold wear a plain bomber jacket, and you'll be fine.
Suits and blazers will likely look a bit like you're overdressed, with most of the crowd wearing more casual clothing.
What To Wear To A Fancy Nightclub
When we're talking about high end nightclub, we're talking about the clubs which have that typical expensive aura around them. If you're going to a fancy or posh nightclub, you'll want to wear a suit and shirt. Smart shoes should definitely be worn.
Depending on the place and crowd, a tie may not be required, but you can always wear one and take it off, once inside.
No trainers goes without saying, but it's being said anyway.
Everyone will have their own version of high end depending on the city they're in.
Big cities such as London or Paris will be far more strict, and there's places which you'll not be going in no matter what you wear.
Relax, you'd probably not have fun in these places anyway, and that's what a good night out is all about.
Key Takeaways: What To Wear To A Club
Follow the nightclub's dress code (If they have one)
Dress for the club & occasion
Dress for the weather or season
If in doubt, opt for a slightly smarter style
A smart casual outfit is always a good go-to if you are unsure what to wear
For general or higher end clubs, opt for wearing shoes
Avoid super relaxed and casual clothing
Before you get dressed, you should make sure you've check out how to get ready for a night out, which has a step-by-step guide on what to do before leaving the house.
Conclusion
That's your guide on what to wear clubbing. You'll want to look your best, so it's always a good idea to make an effort for that big night out. These tips should have you dressing better than your friends when you meet them.
The most important thing to remember when going out is to have a good time. If you're wearing the right clothing, that will definitely help you have the best time.
You'll feel more comfortable and confident in the right clothes. If you're looking for that special someone on a night out, she'll be impressed with your impeccable style.
Remember you can check out even more men's style guides on the blog, if you're looking for ideas on what to wear day to day or other special occasions.