Whether you're a Newcastle night out veteran, you're new to going out or you're up here in Newcastle out for a good time, the dress code is probably something you're thinking about.
It's something to consider, however there is no need to stress out about what to wear.
If you're going out to pubs, bars, clubs or all three, Newcastle has a fairly casual dress code, as long as you look presentable and you're not falling all over drunk.
Dress For The Occasion, Area & Type Of Bars You're Going To
The simple piece of advice is to dress for the occasion, and dress for your own personality and the types of bars you like.
Saturday nights are usually a bit more dressed up than a Friday, where you get a lot of after work people.
Having said that, you certainly don't need to be overdressed to fit in with the style, as you'll find out below.
If you're going out for a friends birthday and you want to do it up big, go to some cool bars on the Diamond Strip and then on to a club, then dress with a smart edge. That can include a dress jacket, blazer or even suit, shoes and looking sharp.
Check out what to wear clubbing.
Although not everyone dresses like this in the more upmarket bars it will not look out of place; However if you're planning fun theme bars around The Gate or Bigg Market then you will probably look overdressed in a fully blown suit.
If you're out for a casual few drinks in some quieter bars or pubs, then dressing more casual is fine. T-Shirts, jeans, smart trainers, jumpers, sweatshirts are all fine.
If you're casual few drinks turn into an all night session like so many do then there's no need to worry, there's plenty of spots (in fact most) which are fine with a more casual dress as long as you are presentable.
Here is a guide to the bars, clubs and areas and their respective dress codes.
Diamond Strip – Smart to smart casual
Quayside – Smart to smart casual
City Centre bars – Smart casual
City Centre Pubs – Smart casual to casual
Haymarket area – Smart casual to casual
The Gate – Smart casual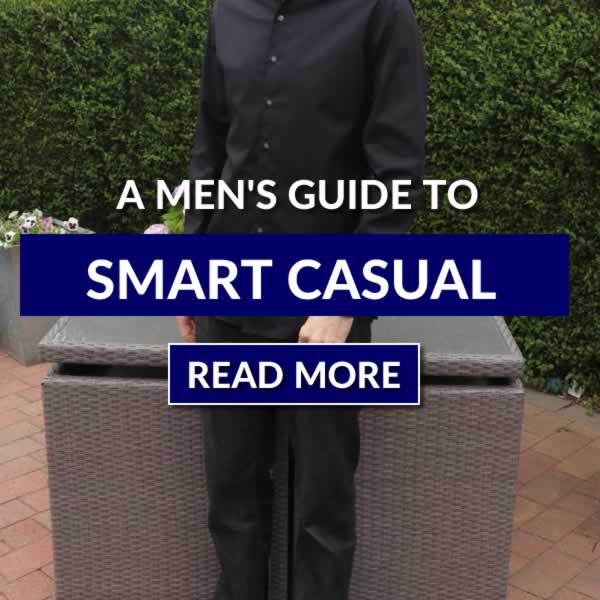 A Saturday night is usually a smarter affair than the other nights of the week, including Friday nights.
Smart Casual – The Universal Look
Whether you're going down the Quayside, Diamond Strip, Central Station, Haymarket, City Centre or in fact anywhere, a  smart casual outfit is the most common look.
Style up a T-Shirt with a smart pair of jeans and jacket, cardigans with shirts and shoes, it's all looking good.
The Going Out Shirt – Smart Shirt
What is a going out shirt?
Everyone has a going out shirt, if you don't you need one. It's that one shirt you can rely on, that one which makes you feel good, look good, maybe it has some history, maybe it's a lucky shirt.
It fits well, and it's something you can style with other clothing you own easily.
There's no real description to what this is, and it all comes down to your own personal style. If you love a nice, fresh, clean and smart shirt, it will look good with so many options.
The Going Out Shirt – Pattern Shirt
If you want to make an impact or statement, a patterned or printed shirt is certainly a way to get noticed. Patterned or floral shirts, especially those more prominent, will be better suited to the Summer and warmer weather, and are more in style during the Spring Summer seasons.
Check shirts are popular and can be worn open with a tee for a casual look, or closed for a smarter edge. Stripes and micro patterns can look smarter.
Stereotypical Dress Code Rules That You Need To Break
Sorry Lads, No Trainers!
Can you wear trainers on a night out in Newcastle? Yes.
There are a few exceptions (such as Livello), but the vast majority of the bars and clubs are fine with smart trainers. If you are in any doubt or only possess some Air Max, you may wanna stick with your shoes.
From brogues to Oxfords, there's plenty of shoes you can choose from if you're going down the smarter route which is more advisable, especially on a Saturday night. (Here's all the shoes men should own)
The Myth: People In Newcastle Don't Wear Jackets
Even in Winter Geordies go out in Newcastle without a jacket…That is true, sort of…Some don't, but it's a massive fashion faux-pas so I would never recommend it.
We've all been the 18 year old who's went out in Winter with a short sleeve shirt on and froze to death. This is not stylish, looks bad and may even hinder your chances with some doormen.
Dress for the weather. In the Winter it's freezing cold in Newcastle, and a jacket can really make an outfit pop. If you plan on going to a club later on then they will have somewhere to store your jacket, just don't forget it!
Let the ladies go out without a coat in the middle of the winter with next to nothing on, then offer them your coat at the end of the night like a true gentleman 😉
Jumpers and cardigans are always a good thing to style up your winter look, layering will not only create a stylish look, it will keep you warm when you're going from bar to bar.
Summer is a different story, it does actually get warm up here, and you can put your jacket in your wardrobe and leave it there until the Winter comes back.
Wear a smart or casual shirt, cool T-Shirt with some jeans or add colour with some coloured denim or chinos.
Fix Up Look Sharp!
If there's two days a year where you can dress yourself to the 9's and not look out of place at all it's Newcastle Plate Day and Ladies Day at Newcastle Racecourse.
These events take place at the end of June and July, with people getting dressed up in their smartest attire for a day at the races.
They usually then go out in Newcastle, so if you're out on these days (Saturday) then you'll find a lot of smartly dressed people.
If you want to experiment with the smart look and don't want to look out of place, either go to the Racecourse on these days or head straight into Newcastle, you'll not look out of place.
Tip – If you are going to the races, check out my How To Dress At The Races guide which will get you suited and booted for race day.
Verdict
Generally speaking the nightlife scene in Newcastle is quite laid back, and you will be fine in most places wearing smart casual fashion.
As mentioned, you should dress for the type of night you are expecting to have, the areas you plan on drinking in and the types of bars you plan on going to.
You don't want to be under-dressed or overdressed for the night, and with Newcastle having such a diverse bar scene you want to get it right for the best night out.
Before you've even stepped foot out the door, make sure you've read the how to get ready for a night out checklist. That will make sure you look good before leaving home.
Check out some men's fashion tips below, which will give you some ideas on outfits for your night out.
Style Ideas On What To Wear On A Night Out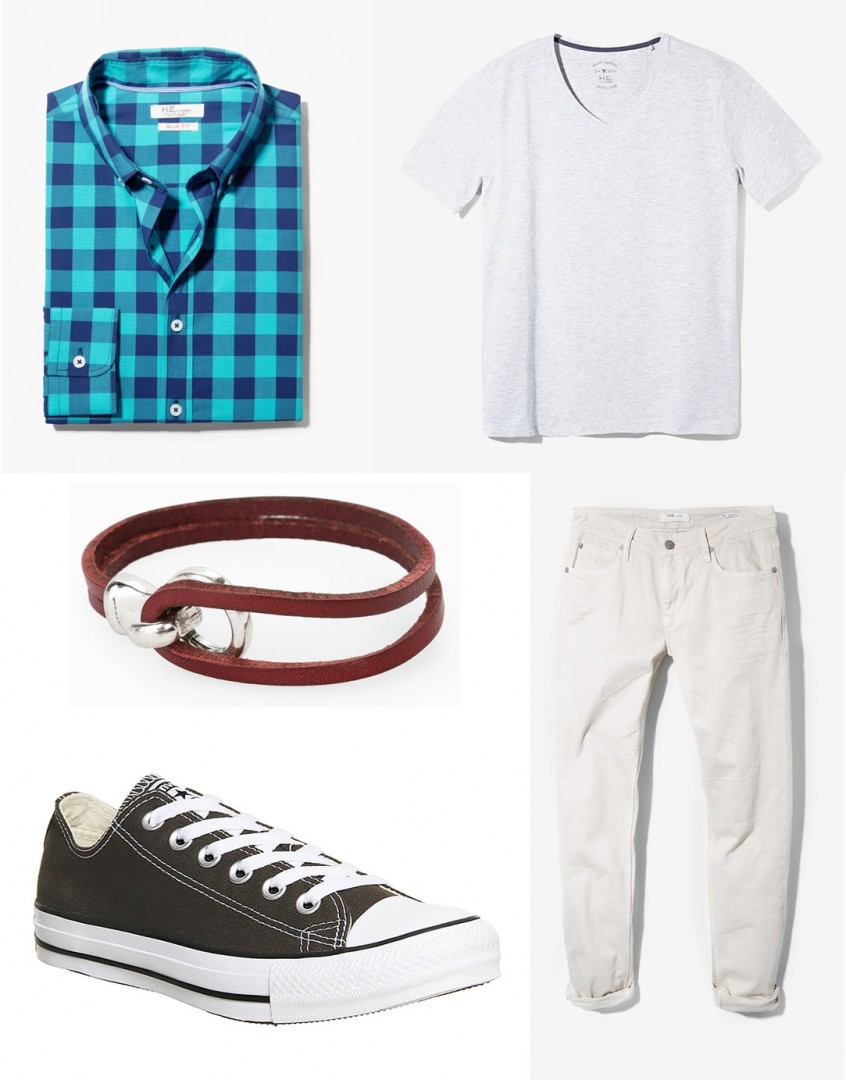 Casual Check shirt, White T Shirt, Converse Trainers, Light Chinos.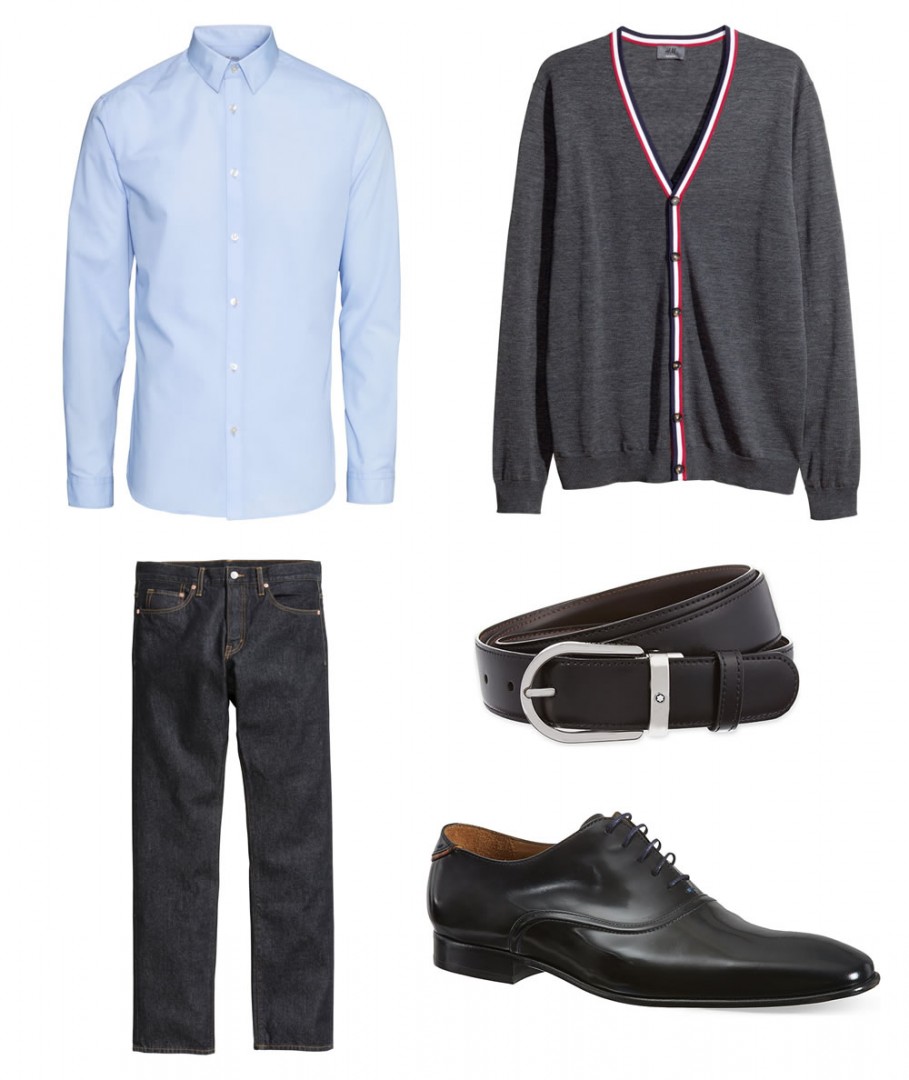 Dark Jeans, Black Smart Shoes, Light Shirt, Dark Cardigan.
Selected fashion items from Mango, All Saints, Jack Wills, Selfridges and H&M