One of the most well known and prominent drinking places in Newcastle in recent times is something known as the Diamond Strip. But what exactly is it? Well it's basically the name which has been given to the bars in and around Collingwood Street in Newcastle. These bars are typically portray a better quality, more expensive style of bar, and are now targeted more on the student and under 30 crowd, but were previously more focussed on the 25-35 year olds. Most of these are late bars, open until at least 2AM on a weekend, with some opening until 3AM.
The Diamond Strip: Brief History
The Diamond Strip has been the place to drink for around 8 years, since around 2006. It all started a couple of years before that, where a bar which was then named The Apartment opened it's doors as one of the first VIP style bars. It promised sophistication for the older crowd, a smart dress code and even waitresses which brought round your expensive drinks. It offered VIP membership too, along with a velvet rope and red carpet. This exclusive style of place was popular at first, but the VIP non-accessible ethos drove many people away.
The owners then changed the bar, and in fact the whole space, and you could find 3 different establishments which occupied the old Apartment bar and next door buildings; These are Madame Koo, Floritas and Baby Lynch. Baby Lynch then was re-branded and extended which is now called House Of Smith. Around the same time Perdu which is located further along Collingwood Street started getting popular after opening in late 2005. These bars can probably take the credit for starting the Diamond Strip era.
In late 2007 Tup Tup Palace opened which is off Collingwood Street, and marketed itself as "The only nightclub on the Diamond Strip", it took the space which was previously occupied by Bar M. Bijoux joined the fray in April 2008 which was formerly The Navy Bar and @Home to name a few. This has spawned similar types of bar in and around the Diamond Strip and beyond, such as Jalou, Livello and Label.
The Bars
Revolution
Although it's been around since before the whole Diamond Strip concept, most people consider Revolution on the Diamond Strip because it is the first bar on Collingwood Street. On the corner it's a stone's throw away from the Central Station, and is an amazing building. It specialises in vodka and offers racks of shots, pitchers of cocktails and the usual drinks you'd come to expect in any bar. It's a large place and almost always full at the weekends at all times. My Personal favourite from this place is to share a pitcher of Absolut Chambulls; That's Absolut Vodka, Champagne and Redbull 😀
Madame Koo
Next along the street is Madame Koo, which is more of a nightclub than a bar, it does not really get going until after 23:00. It hosts a few club nights, and was the home of Koosday. It is marketed more towards a slightly younger student type of crowd, and is more modest than some of the other places on the street.
Floritas
Floritas, dubbed a Miami Bar And Tropical Garden. As with the other places you'll find plenty of cocktails on offer, bottle service and plenty of tables to sit and chill, or take yourself on the dance floor for a good night. The bar is on the wall on the right as you walk in, and there's an outdoor smoking area at the back. It's home to a few club nights during the week days, and can get busy on the weekends. It has more of a casual-smart style of dress code to this place.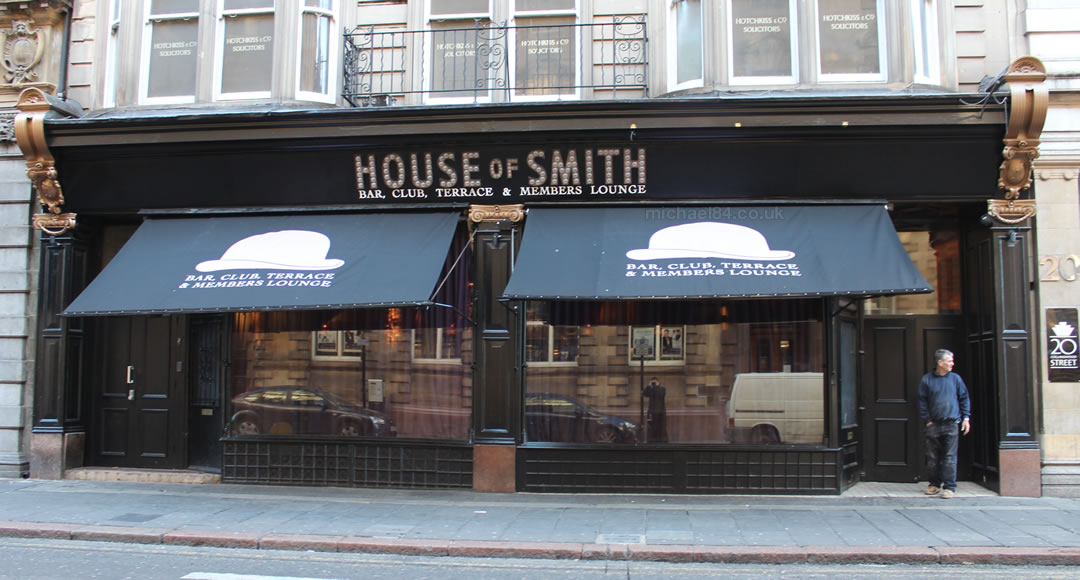 House Of Smith
Formerly Baby Lynch you have House Of Smith. They've gone for a more of a club feel to the place, you can go for a good night out with your friends and indulge in beer, cocktails and other fabulous drinks, or take things VIP style and grab yourself a table for you and your finest friends and order full bottles of spirits and champagne. HoS has more of a smarter style of dress code, and is a place best to go to end your night rather than for a quick drink.
Perdu
Perdu is deceptively large space which isn't apparent from the door. Once your inside the place opens out and there is a large dance floor area, along with booths to the left, and the DJ to the right of that, but before you get there head to the bar on the right hand side for a drink. The dancefloor can be crowded when the bar is busy, and if you get through that there is another bar to the back, as well as an outdoor area for smoking or just chilling out. Weekdays is home to a few club nights which are targeted at the student crowd, such as Dirtiz.
Bijoux
A small bar but with big ideas, Bijoux is a bar which is popular with many, and made popular with tourists coming to Newcastle on a night out thanks to Geordie Shore. As you walk in your on the dancefloor, with a small VIP area, and cool booths right on the dancefloor. The bar is on the right where you can get yourself a bottle, shots or a cocktail.
Tup Tup Palace
Whilst it's not actually on Collingwood Street or Mosley Street, Tup Tup Palace is associated by most as being part of the Diamond Strip culture. Dubbed the only nightclub on the Diamond Strip, it's seen it's fare share of celebs, from Cheryl Fernandez-Versini (Cheryl Cole) and Will.I.Am to Snoop Dogg. Once you get passed the door you can enjoy drinks and dance the night away until 3AM. Home of Lovedough on Thursdays, Dirty Little Secret on Fridays, and Kinky Disco on Saturdays among others, there's always something going on at Tup Tup.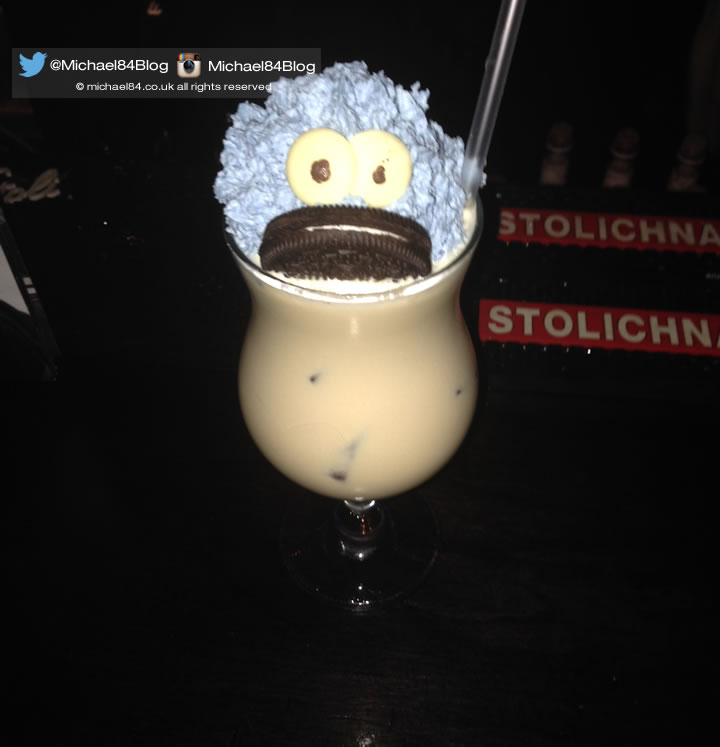 Jalou
So close to the Diamond Strip and loved by many it deserves a mention. Jalou is the place to go if you want cocktails. Located a stone's throw away from the Central Station it's a cool late bar with a nice outdoor area to the front, with a small dancefloor inside along with plenty of tables for you and your mates. Popping Candy and the Cookie Monster are just two of the many cocktails you need to try, which will set you back around £7.50 a piece.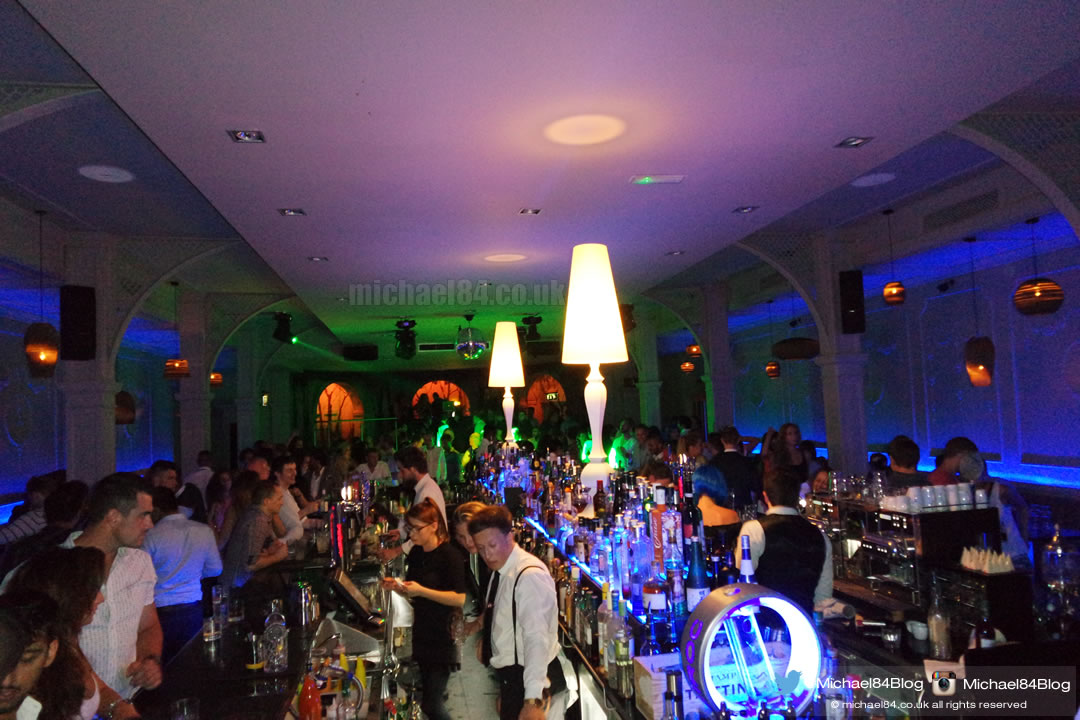 Bonbar
Bonbar is a recently opened bar and night club which has a similar style to those bars which are on the Diamond Strip. Located at the Old Assembly Rooms, it's quite a large venue. As you walk in you're greeted with a long bar right in the centre of the room. To the sides are booths and tables, and at the back there's the dancefloor. I really love this kind of layout, it caters for everyone whether you're looking to relax while still having a good time with your friends, or if you want to dance the night away you're able to do that too. If you're feeling VIP there is the exclusive and secluded 467 club.
The Prices & Drinks
These bars are usually more expensive than your standard pub, but not wildly expensive than you'd expect to pay in higher end city bars. Cocktails are very popular on the Diamond Strip, and expect to pay around £7 for one. Draught and bottled beer are also sold along with spirits, you can even buy whole bottles of spirits at some venues. Bottles of beer are now almost at the £5 mark, so maybe avoid them.
Entry Fee
As with most of Newcastle, entry to most of the bars is free, however some charge (sometimes after a certain time), including Madame Koo, Bonbar and Tup Tup Palace.
The Diamond Strip Crowd
The Diamond Strip attracts a young, stylish crowd who are out to have a good time. There is quite a mix of proper Geordies, students and those who've come to Newcastle to sample it's nightlife. The age range is quite varied, and it does attract anyone from the ages of 20-40 and anything in-between, but there are more and more of the younger crowd going, and the older crowd being drawn away to other places.
The dress code is typically smart-casual for guys, although don't be surprised to see some guys suited and booted. For girls the Diamond Strip is about getting dressed up, so make sure you're glammed up. It's very much the place to go and place to be seen if you're in the cool crowd, if this doesn't sound like your cup of tea, it probably won't be.
The Music
Most bars play a mix of house and chart music, with a bit more mainstream RnB and Hip Hop being played in many places. Depending on the night you go, different places may different styles of music as they cater for different audiences; Lovedough at Tup Tup on Thursdays is primarily a hip hop and RnB night.
Dress Code – Will I Get In?
As mentioned the dress code is smart-casual, if you don't know what that is have a read of my what is smart casual style post. Guys may (or may not) get in wearing smart trainers depending on the place you go and the night you go on. If you've not been on a night out in Newcastle and wonder what the dress code is, try reading my what to wear on a night out in Newcastle guide for some ideas and inspiration.
Fancy dress may not be accepted at some places, and you should not be really drunk. It could be busy and you may have to queue, this depends on the time you go to each place, and the date you go; The start and end of the month are usually busier as this is pay week. Fridays are usually quieter than Saturdays.
Strip Clubs
There are no strip clubs on Collingwood Street, however next to Bijoux you will find Some Like It Hot which is Mosley Street. The other gentleman's clubs in the area are For Your Eyes Only opposite the Central Station, Diamonds near Grey Street and Blue Velvet on Dean Street.