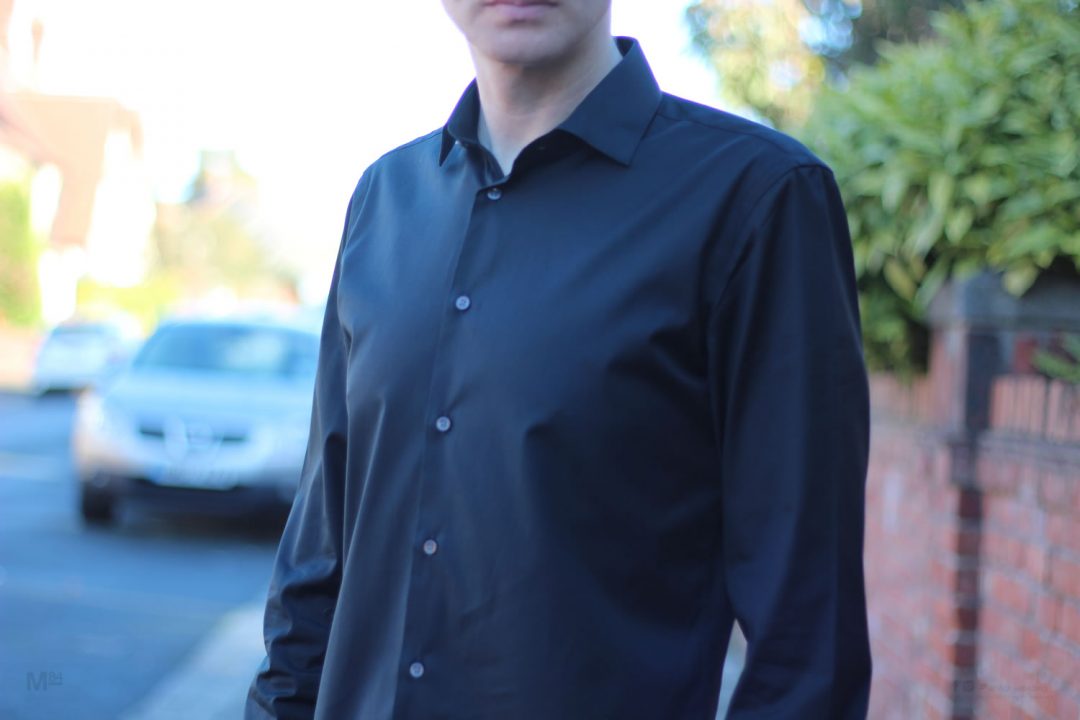 When you're off on a night out and you're looking in your wardrobe for something to wear, what do you reach for? The going out shirt!
The way to do this was to look your best, and we always had that one item which we wore when we wanted to look, and perhaps even more importantly feel like a boss. This was affectionately known as the going out shirt.
It kind of feels like the going out shirt has died a little bit, which I think is a shame, and it's time we brought it back. I remember back in the day going out to bars to clubbing with the lads, we were all the same, we wanted to look the part.
What is a going out shirt?
This fundamental item of clothing was worn by every guy, everyone had their favourite shirt. This was either a brand new shirt which they'd bought, specifically for going out, or more often than not, that go to shirt which was worn week after week.
These days with men having a larger clothing collection, and cheap and fast fashion everywhere, it seems like we've lost the love for that special shirt we wore on a night out. Nights out are looking more casual with guys wearing T-shirts and sweatshirts which can be cool, but are just not as sharp as a fresh shirt.
A shirt can be seen as a formal piece of clothing, but that's usually when it's paired with a suit, or other formal wear. For going out, teaming it with a pair of chinos or dark denim creates that perfect balance of smart casual you'd want to see on a night out.
Tips For Picking A Going Out Shirt
Buy Quality Over Quantity – Rather than getting 2 or 3 £30 shirts, get yourself one premium shirt.
Smart – The object of the going out shirt is that it looks smart.
Style Over Fashion – Buy a classic colour or style of shirt which will stand the test of time, rather than something which is just a trend.
Something You Love – Ensure that you really like the shirt you're looking at.
Get The Fit Right – Style is all about the fit, as we know. If it fits well, it will look better.
Plain White Shirt
There could be nothing more timeless or classic then the white shirt. It is such a wardrobe staple piece that you probably already own one. Whether you do or you don't, it's time to invest in a high end, high quality piece, which will be a great investment. It's such a versatile item there's so many things you can wear with a white shirt.
Light Blue Shirt
If white is not your colour, the next neutral colour you should think about is light blue. There's many hues of light blue, and it's another traditional colour for a guy's shirt, which always looks smart, and can be worn with almost anything.
Navy Blue Shirt
It's one of the most overlooked colours, but a good dark blue or navy shirt looks incredibly good on most people. It can easily be worn with jeans, and works well in all seasons.
Black Shirt
There's nothing more sleek than a black shirt. Just like the other colour options, it will work with most of the things you've already got in your wardrobe. You can go for an all black look, or break up the outfit wearing a complimenting colour chino or denim.
Plain shirts always look smart but can be dressed down to give a more edgy, and casual look. If you want a shirt with a bit more going on, there's a few different options too.
Check Shirt
At the more casual end of the scale is the check shirt. There's a ton of options out there, with broad checks, small checks, buffalo print just to name a few. For the smartest look, it's always worth going for a small to medium pattern in a few complimenting colours, rather than a mis-match of colour.
Stripe Shirt
There's a lot of stripe shirt options out there, from horizontal to vertical, broad or thin, with various colours or just a few. My favourite of all of these are stripes which are tonal or very fine, with colours which compliment each other well.
Patterned & Floral Shirt
When it comes to dressing for the Summer, a floral shirt could be something to consider. It will stand out, almost certainly be unique and there's a lot of different styles such as paisley which can be contemporary rather than loud.
Conclusion
I have to admit, I like to wear different things on a night out, so having one going out shirt isn't for me. However I do have going out clothing, which are my best clothes which I usually save for a special occasion, only wearing on a night out.
Wearing your going out shirt makes you feel that little bit special, and does add something to your night out, looking and feeling your best.