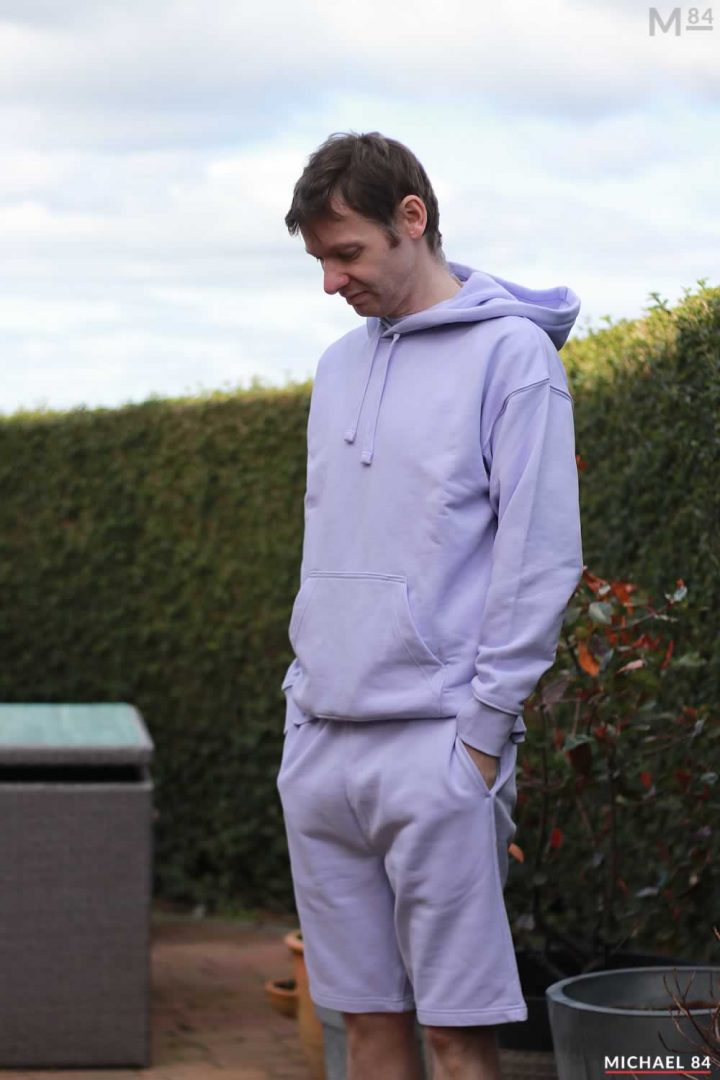 When the summer comes and the temperatures go up, you might be thinking of transitioning into something else for your lower half.
When chinos, trousers and jeans will not do, it's the time for something more fitting for summer.
Guys, I am of course talking about shorts.
You may think of shorts as one item of clothing, but there's a whole range of different styles, fits and types which you need to think about.
In this guide you'll find out about the essential pairs of shorts you need in your wardrobe, for this summer and beyond.
The Best Shorts You Can Buy This Summer
There's plenty of brands which sell men's shorts, in every price point. There's the budget, the high street and of course, luxury shorts, if you're looking for something extra special.
Best Shorts For The Beach: Derek Rose
Best Shorts For By The Pool: Vilebrequin Swim Shorts
Best Shorts For Relaxing: H&M Sweat Shorts
Best Shorts For The City: Mango Man Chino Shorts
Best Luxury Brand Shorts: Orlebar Brown
Best High Street Brand Shorts: H&M
Best Smart Or Tailored Shorts: Ralph Lauren
Men's Shorts Brands
Vilebrequin
When it comes to luxury and elegant swim shorts, Vilebrequin is one of the premier brands you can go to. Keeping with the spirit of 1970s St. Tropez, there's plenty of bright solid colours, along with more distinctive but tasteful patterns.
Treat yourself this summer with a pair of Vilebrequin swim shorts.
Orlebar Brown
Another brand to consider when you're thinking about designer and luxury swimwear is Orlebar Brown. Sporting a collaboration with 007, you know your swim shorts are in safe hands from the brand based in London.
Mackeene
Mackeene are a premium clothing brand with swim shorts deep in their roots, and it's no wonder, being linked with St. Barths. Their luxury swimwear has to be considered if you're looking to get something extra special in the swim shorts department.
The cool magnetic snap closure gives them that extra premium feel to them, and come in eco friendly packaging.
Derek Rose
Derek Rose is a brand which is well known for it's high end luxury basics, and has a good selection of high end swimwear, including these swim shorts. There's bright bold colours, as well as more toned down neutral ones, and some patterns and prints which are tastefully done.
Sunspel
One of the king's of men's basic T Shirts, Sunspel also has a very good offering of shorts in all styles. From swim shorts to relaxed loopback sweat shorts, as well as smarter chino shorts, which is what I've picked out.
POLO by Ralph Lauren Shorts
There's a lot of shorts in the POLO by Ralph Lauren range, at the more expensive end of the high street scale. Known for it's preppy clothing, I've picked out a pair of tailored shorts for the smart occasions, along with a slightly more casual, yet still smart chino pair.
Allsaints
Allsaints have a number of shorts, with plenty of denim shorts, as you'd expect from a denim brand. I've picked out some of their swim shorts, which are a better length, and come in a range of colours.
Tommy Hilfiger
Tommy Hilfiger has re-gained a lot of popularity over the past few years with it's new age branding along with it's 90's inspired clothing, so wearing a pair of Tommy Hilfiger shorts will not look out of place. You can be fashionable in a pair of their cotton twill shorts, which come with the trademark red, white and blue colours in a belt form.
H&M
H&M have a large collection of various shorts, including all the shorts mentioned in this guide. I've picked out a pair of sweat shorts, chino shorts as well as some soft jean shorts, all perfect for this season. Shorts start at under £10.
Mango Man
When it comes to high street brand, Mango Man is another which is a very fashionable brand which offers a lot of different styles of shorts. There's chinos along with denim shorts, swimwear and more, whatever shorts you're looking for, you'll find them at the Spanish brand. You can see their collection.
Levi's
When it comes to picking out a pair of denim shorts, Levi's has to be one of the brand's you consider. They are one of the most old school and original denim brands out there, so they know what they're doing when it comes to jean shorts.
They have their trademark 501, as well as a slim 511 jeans available. Check them all out.
Uniqlo
When it comes to quality basics at an affordable price, you have to consider looking at Uniqlo. The Japanese brand offers a vast array of shorts, from swim to chino, and also linen shorts which will see you stylish and cool this summer.
You can check them all out at Uniqlo.
Marks & Spencer
When it comes to the high street, another shop to consider is Marks & Spencer. M&S have a wide range of shorts, including chinos, linen and denim shorts to name just a few.
I've picked out some lightweight chinos above, which come in several different colours. See more of the M&S Collection.
Different Types Of Shorts
All shorts are not created equally, there's various different types of shorts.
When it comes to choosing what style of shorts you should wear, you should be dressing for the occasion, like with every other item of clothing. There's a few different types of shorts you can choose from, each one suited to a particular occasion, sometimes more.
Remember, if you're wearing socks with shorts, they should be no show, which as the name suggests, gives the impression you're not wearing socks.
Here's the different kinds of shorts you'll be able to wear this summer.
Chino Shorts
When it comes to day to day wear, chino shorts are right up there with being the most versatile.
They can be worn as part of a smart casual outfit, and are perfect if you're packing for a lads weekend away in a city.
There's nothing going to keep you more cool, and look stylish than a pair of chino shorts.
For the sake of practicality, I prefer a 5-pocket pair of chinos, although you can opt for jeans, which comes next.
You can wear these as is, or style them with a belt.
How To Style Chino Shorts
Chino shorts can be described as trendy shorts.
You can wear chino shorts with absolutely anything. Keep the look smart casual by pairing them with a short sleeve shirt or a smart plain T Shirt, along with a pair of smart trainers.
Denim Shorts
When it comes to denim shorts, there's two different kinds you can get. You can go for the usual denim  jean shorts, in that they're that blue denim colour, with the jean kind of finish to them.
These are usually more rough, hard and not flexible, which you may not want.
Instead, you can opt for a soft denim in a different colour, for instance black, white or other colours.
How To Style Denim Shorts
Slightly more casual than chinos, you could pair denim shorts with a casual shirt such as a check shirt, or opt for a casual logo or small graphic T Shirt. Wear them with a pair of trainers
The fit of denim shorts is usually a little bit tighter than a chino, and so if you prefer a looser but still fitted feel, the chinos may be the shorts to go for.
Tailored Shorts
If you're in a situation when you need to dress up in a smarter setting but shorts are still allowed, the tailored shorts are the ones to go for. These are simply like your usual tailored trousers, but in a short form.
Incredibly similar to chinos, you'll be able to get these with a more professional look, with pleated or un-pleated variants being available, they're usually seen in more toned down colours.
How To Style Tailored Shorts
As you'd have imagined, tailored shorts are the smartest on the list, so you need to wear the correct clothing with them. This could be a smart, plain shirt such as wearing with a white shirt, and if you can handle a jacket, only a blazer or suit jacket will do.
Pair them up with a pair of loafers and you're good to go.
Sweat Shorts
If you're looking to get yourself a pair of sweat shorts this summer, there's probably not a more relaxed thing you can get yourself.
Soft, loose and casual, they're the perfect item to wear on your lower half when you're just chilling or relaxing.
Made from sweatshirt material, they're a mid length, elasticated pair of short
Styling Sweat Shorts
The comfy shorts does mean that they're seen as one of the least formal pairs of shorts you can get, which isn't necessarily a bad thing. You could go the streetwear look and wear them as a pair of co-ords.
Otherwise, you could style a pair of sweat shorts with an easy to wear T Shirt, and if you need something on your feet, a pair of casual trainers.
Swim Shorts
Heading off to the beach? Swim shorts should be something you seriously consider. They haven't had the greatest of reputation when it comes to style.
We've seen the super short pairs as well as the silly long shorts, but it's in the middle where the stylish swim shorts lie.
You can now get some very stylish swim shorts that can easily pass for a nice pair of all round shorts.
They are usually a little shorter than the others in this list, coming up a few inches above your knee and are complete with a drawstring.
If you're going on holiday they are a very good investment. You can wear swim shorts around the pool, at the beach, and they won't look out of place around the resort if you're in a casual setting.
How To Style Swim Shorts
As these are a casual pair of shorts, you'll want to pair them up with a simple T Shirt. If you're going in the pool or to the beach, you could be taking off your top.
When it comes to footwear, a pair of sliders, stylish flip flops or deck shoes will be preferable.
Sports Shorts
I have included sports shorts, just to round up the different types of shorts which are available. However, I would only recommend wearing these if you're doing activities which require their use. For one reason, they are incredibly impractical, as they usually don't come with pockets.
You should wear these while doing sports or going to the gym.
How To Style Sports Shorts
You'll want to style sports shorts with a sports T Shirt, along with a pair of sports trainers.
What Are The Most Comfortable Shorts To Wear?
Without a doubt the most comfortable shorts to wear are sweat shorts. They're made from soft sweatshirt cotton material, are more loose fitting, and are by far the easiest shorts to wear. But this comes at a cost.
They're the most sporty, so you'll not want to wear them in a more formal setting. You can wear sweat shorts in a relaxed environment for laid back style, or when doing something sporty.
What Are The Most Stylish Shorts To Wear?
The smartest shorts to wear are going to be chino shorts or tailored shorts. Tailored shorts would be considered the most formal of all, and you can think of these as the smart trousers of the shorts world. If you're opting to wear these, you'll want to wear something just as smart on your top half.
Chino shorts are a great pick, because they are stylish and smart like tailored shorts, but have a more casual edge to them.
Personally, my pick would be chino shorts if I was going down the smart route, but it all depends on your own dress code and style.
When Should You Wear Shorts?
So we've established that shorts are for the summer, and that there's so many different types to choose from. But when exactly do you wear them? It all depends on your own personal style and events you attend.
You should always wear shorts when it's the right occasion, and pick out the most suited pair for that occasion.
My personal style is not suited to shorts for most things. There are however times where I would wear shorts a lot of the time.
For the every day pair of shorts, I'd go for a pair of chinos. They're stylish without being too formal, and they keep your overall outfit looking smart. I could wear these daily, but not to any kind of event as I'd feel underdressed.
When it comes to holidays, there's time at the beach, around the pool and then walking around. For all three of these occasions, I'd wear shorts.
To the pool and on the beach, the obvious choice is a nice modern pair of swim shorts. A pair you can wear on the promenade and around the pool as well as in the water. The length should go just above the knee, and look the part.
Walking around on holiday I could wear these, but might opt for a pair of chino shorts. They've got that added smart factor, something you might want if you're wondering into shops or restaurants.
Relaxing at home? For comfortable summer style at home I will always go for sweat shorts. As already mentioned they're the easiest shorts to wear, and on a hot summer's day they're far better to wear than full length jeans.
The Fit
It you've ever read a fashion guide about men's style, you'll already be aware that the fit is key, and that's no different in shorts. In fact, the fit is even more important, because unlike jeans, there's a large number of different lengths as well as fits which you can get.
How Long Should Men's Shorts Be?
For a stylish fit, the length of your shorts should be just above the knee, and no longer. There can be variations of this, depending on the style of shorts you go for, with some being slightly shorter.
As a general rule of thumb, they should finish a few inches above your knee.
What is the inseam on shorts? The inseam in shorts is measured from the crotch along the inner side of the leg, until the end of the shorts. Usual lengths are 5″, 7″ and 9″, which will of course end at different parts of your leg, depending on your leg length.
It should go without saying, that longer shorts are a no-go, and of course, never wear a pair of 3/4 pants or long shorts that go below the knee.
They should also not be ridiculously short, you're not Kylie in hot pants after all.
Slim Fit Shorts
As you'll know from reading most of my style guides, fit is key. Slim fit looks great on almost everybody, and that includes shorts.
If you're going for a smarter look, slim fit and tailored shorts are the way to go. This looks best when it comes to chino shorts, as they're more of a smart casual dress code than the rest.
Regular Fit Shorts
For most shorts including swim shorts, sweat shorts and denim shorts, a regular fit is going to be preferable.
You'll want that little bit of extra room you get in this fit for the more casual style of shorts. Usually it's a more relaxed and laid back cut, and so is suited well to the more casual shorts.
Summary: The Best Men's Shorts This Season
When it comes to summer fashion, you should own a good pair of shorts. The type of shorts would depend on your own lifestyle and when you wear them, but owning a few pair would be advisable.
No matter if you're wearing them at home or on your holidays, they can make a good investment, buying classic and timeless designs will last for plenty of summers to come.