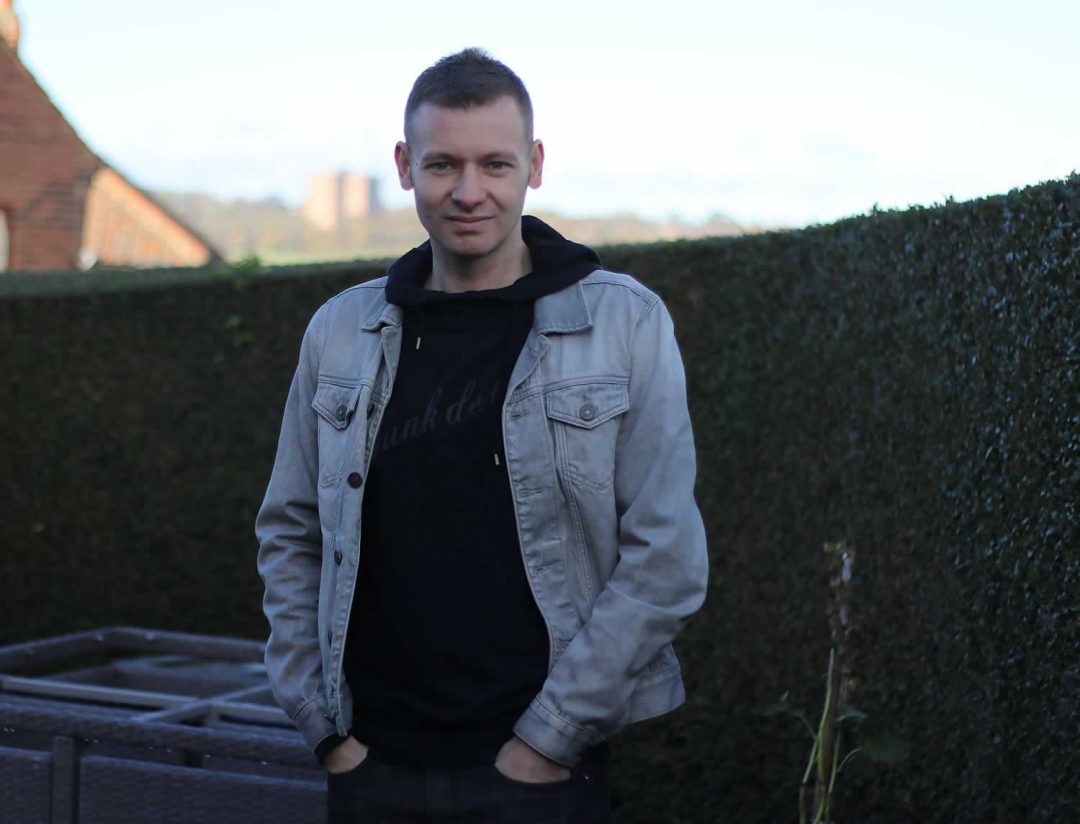 Thinking of wearing a hoodie?
It's one of the most contentious items of menswear of recent times. Are they cool? Are they fashionable? Do they send out the wrong impressions?
If there's one piece of clothing which has gone from cool to having a bad reputation and then rising to being on trend again, it's the hoodie.
There's plenty of ways you can wear a hoodie and look stylish, so let's take a look at everything that is the hooded sweatshirt.
A Brief History On Hoodies
We've had sweatshirts for god knows how long, and then not so long ago came the hoodie. They have actually been around for longer than we probably think, and the history stretches all the way back to the 1930's in the USA.
However in modern times they gained popularity among the youth, and then the old too. But there were some dodgy characters wearing them, and the garment itself, got a bad reputation.
Sometimes fashion brands and labels garner a reputation because of those people who buy it, but there was a reputation among people who would wear hoodies, and it wasn't great.
In this case it was entire groups of young people were labelled "Hoodies", because of their wearing of the garment, who were linked to antisocial behaviour.
It also gained a bit of a reputation as a piece of dad fashion, and for these two reasons, the popularity of the garment died down, it was seen as uncool and so the trend died down.
That was until a few years ago, when sports luxe and athleisure in particular made a strong comeback, and are now popular again.
These days, you can see hoodies being worn as part of a vast number of outfits, and here's how you can wear a hoodie.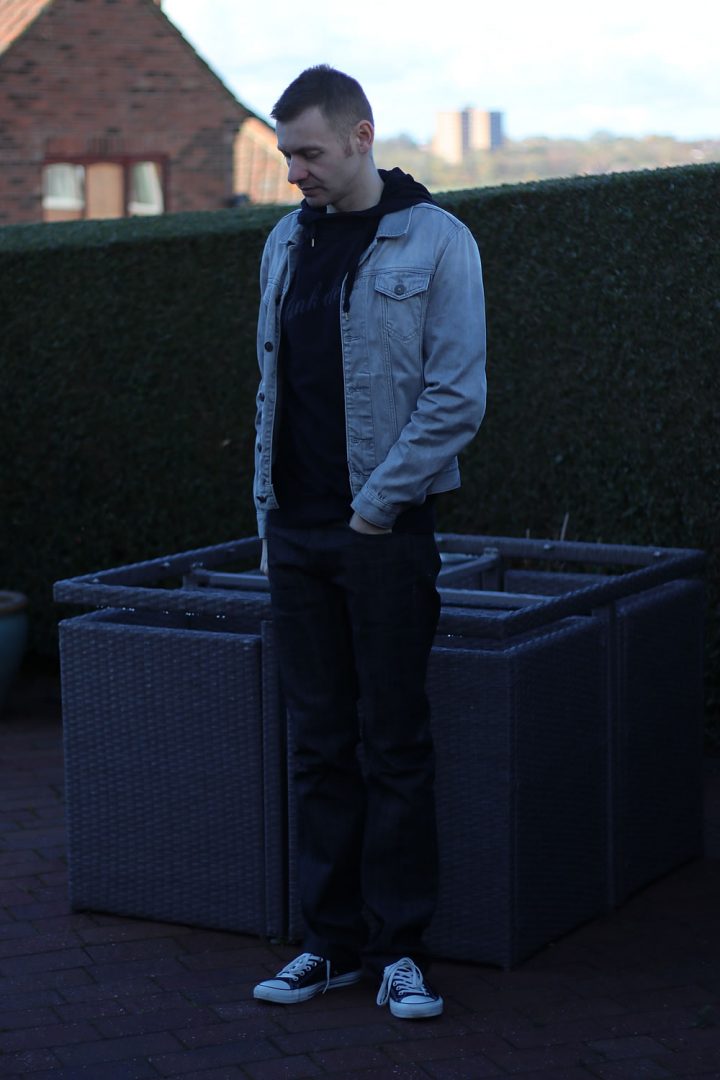 How To Wear A Hoodie: Outfit Ideas
Layering A Hoodie
You can layer a hoodie with smarter options for a more contemporary look.
A lot of the time you can think of a sweat as one of the final pieces of outerwear, and in some cases the outerwear depending on the weather.
However you can use the hoodie along with different types of jackets to create a layered effect.
Depending on whether you're going for a casual or smart casual look, there's a variety of different jackets you can layer with the hoodie.
Under A Denim Jacket
One look you can try out is a hoodie with a denim jacket. I would say that a denim jacket is more suited to Spring/Summer, but at the beginning of Autumn, you might opt to keep on wearing your jean jacket, and layering with a hoodie under it could be perfect.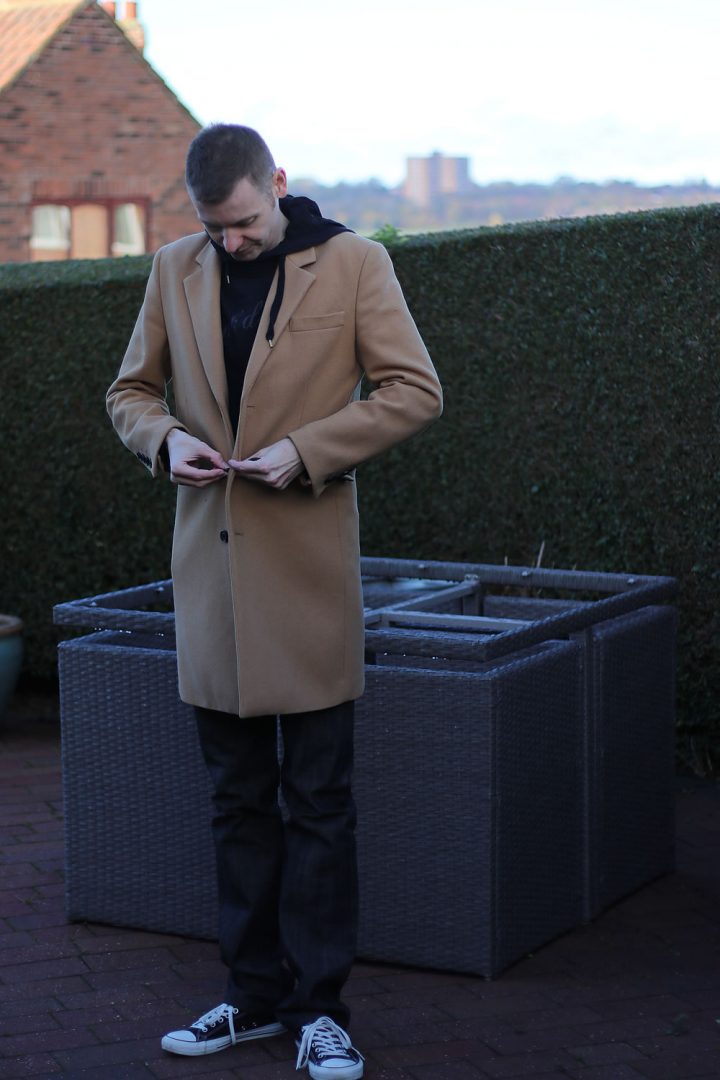 Under An Overcoat
If there's one item you want in your Autumn wardrobe when you want to smarten up, it's an overcoat. You can mix the casual styles of a hoodie with the smarter overcoat, and create a layered outfit which won't look too bad at all.
The Athlesiure Outfit
If you want a more comfortable look without compromising your style, the athleisure look could be the one to go for. The key as with style is getting the fit right.
The hoodie should be fitted, to maintain the smart casual aspect of your outfit. This is teamed up with a pair of fitted joggers, and you have your super comfortable outfit. You don't need to be travelling to or from the gym to pull off this look.
Cosy Oversize Hoodie
One of the plus points of the hoodie is the nature that many are designed to be oversized, chunky and cosy items of clothing. The function is that they're warm, and there's plenty of oversized options if you want something more roomy.
Can you wear an oversized hoodie without it being sloppy?
The answer is you can, but you have to ensure that the fit is not too oversized. Making sure that the fit is only slightly baggy, choosing a plain, solid colour and wearing with fitted casual trousers or joggers will make sure your outfit doesn't look sloppy.
If it's a smarter look you are going for, then you should choose a more fitted silhouette of a hoodie, which will be a smarter choice.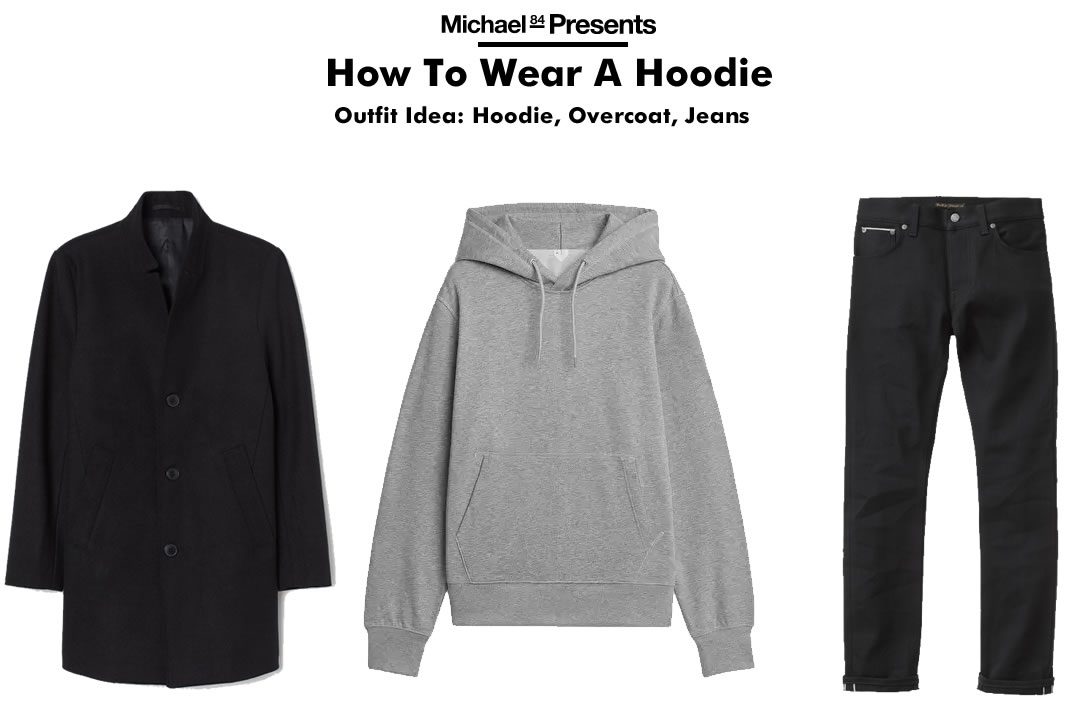 Pullover Or Zip Up Hoodies
When it comes to choosing a hoodie, you have two more options: Pullover or a zip up. Both are self explanatory, but which do you choose?
Both offer something unique. If you have a pullover, then your base layer under the hoodie doesn't need to be thought about so much. Wearing a zipped hoodie could leave your under layer exposed, and so more thought will have to go into that.
The zip will give you the option to style it as a jacket, and you might get tempted to wear it half or completely unzipped. If you don't want that temptation, a pull-over could be a better option.
Hoodie Style Roundup
Ditch the band hoodies (Unless you're going to a gig)
Pullover hoodies are easier to wear than a zip-up
Choose a timeless style, a plain hoodie in a staple colour which can be worn with the rest of your wardrobe
Opt for quality over a fashion label
Loopback and French Terry are two premium features to look out for
100% cotton options will usually last longer than mixed fabrics or synthetic fabrics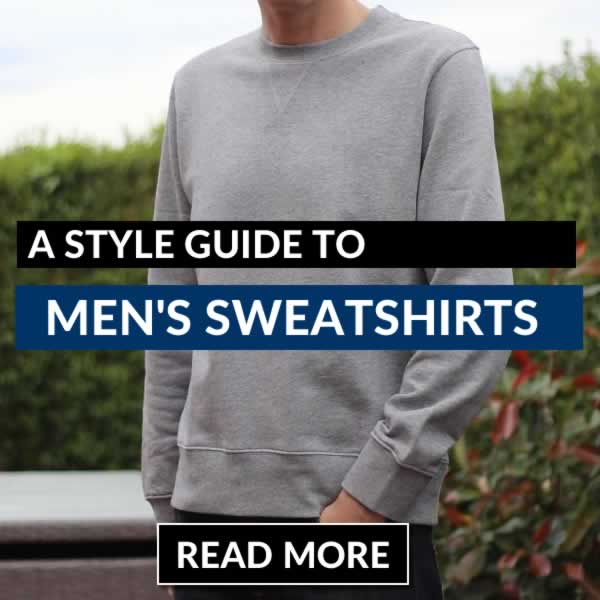 The Best Hoodie Brands
There's lots of hoodie brands out there, offering different styles at different price points.
The Best From The High Street
If you're looking to get a hoodie and don't have a lot of money to spend, there's plenty of affordable options on the high street. You can get the basic hoodies from the usual brands which you'll already know and love.
H&M, Zara, Pull & Bear, Weekday and Zara are all good options when it comes to getting a hoodie at a good price. The quality is good for the price, and you can expect to pay anything from £15 – £30 for a high street label.
The Best Luxury Hoodies
When it comes to luxury, there's a few brands out there. Sunspel is one, which offers hoodies in their loopback cotton which has a premium feel inside, and will cost you around £140.
Derek Rose is another name which covers premium basics. Both brands have clean cut designs and with a good fit you'll look and feel the part in these.
Streetwear Hoodies
When it comes clothing, streetwear and hoodies go hand in hand. However be warned: First off, street wear is expensive, and trends can change a lot. Second, a lot of street wear is all about large graphics or logos, but not everything.
Champion is a street wear brand which has made a resurgence in recent times, and is at the lower end of the price range, at around £100. Brands such as Ambush, Off-White can be considered, which usually offer some form of graphic or printed options.
High end luxury designer brands which have embraced sports luxe are also available, such as Gucci, Valentino and Burberry. Expect to pay several hundred pounds if you go this route.
The Best Designer Brand Hoodies
I can't finish off the article without mentioning the design brands. If you want to look good in the hoodie, you should make sure that the designer branding on the hoodie is at a minimum, with clean designs and small logos.
There's some brands which offer small and discreet logos to the front, as well as small tonal logos to keep the branding down to a minimum. Brands to look out for are Calvin Klein, Tommy Hilfiger, Gant and All Saints.