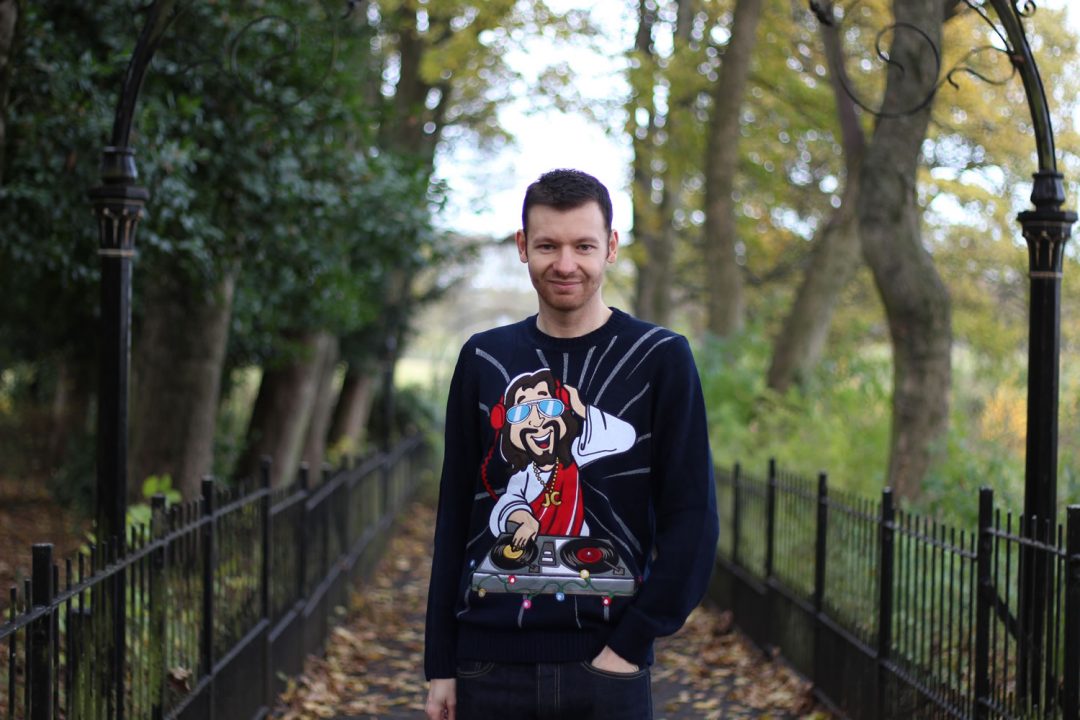 It's that time of the year again, it's time for Christmas Jumpers!
Whether you love them or hate them, you'll have an opinion on Christmas Jumpers. I've loved them over the past few years, and they've really taken off and increased in popularity among most people.
Whether you're looking to just have one annual Christmas jumper, or you're building up a collection, there's plenty of different styles you can get this year. From the traditional patterns to novelty and hilarious festive graphics, as well as the repeat patterns, there will be one which suits you best.
Within the guide there's jumpers from all price points; From the cheap to high street and expensive. They're usually made from either wool, acrylic or a mix of fibres, but cotton style sweatshirts are also available too.
Here's the best 2019 has to offer for Christmas jumpers.
ASDA
ASDA has a nice small selection of cheap Christmas jumpers, once again offering a nice range of different designs. From novelty outfit styles of jumpers to characters, there's also some traditional fairisle jumpers which will keep you festive but toned down.
Red Rudolph Jumper £10-
Rudolph Pattern Jumper – £14 –
Navy Skiing Jumper- £16 –
Funky Christmas Jumpers
Funky Christmas Jumpers have done it again! They've got some brand new designs, such as the DJ Jesus jumper which I'm wearing, as well as a couple of other new designs too. Not only that, but they're classic which they've been doing for years are back, and they're brilliant. Here's a couple of my favourites which you'll love.
All jumpers are great quality and priced at £39.99, and if you prefer a T-shirt rather than a knitted sweater, there's a few of those available too.
DJ Jesus Christ – here
Jesus, Mary & Joseph Selfie – here
Happy Birthday Jesus – here
Elf Costume Jumper – here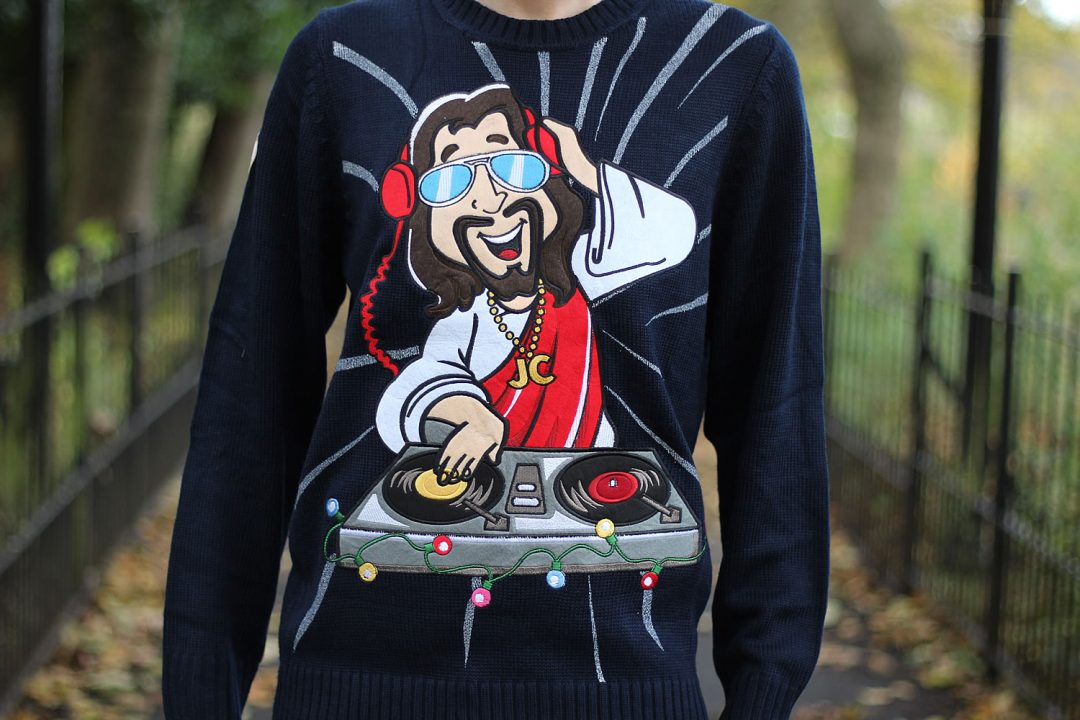 Marks And Spencer
Marks and Spencer jumpers have a few jumpers in stock this year for Christmas. There's a few novelty style designs with Christmas penguins and such, along with more traditional scene settings, and fair isle options.
Blue singing penguins Jumper – £19.50
Christmas Stag Jumper – £19.50
Christmas Forest And Sleigh Jumper – £19.50
TOPMAN
This year Topman has a really nice collection of Christmas Jumpers, which will suit almost everyone. There's the traditional fair isle patterns, a bit of cheesy Christmas fun, and even a licenced jumper which will make you smile.
I am talking about the Holidays Are Coming Coca Cola Christmas jumper. The jingle from the advert is so memorable, as is that Coca Cola Christmas truck which came to life several years back.
Holidays Are Coming Christmas Jumper – £30
Penguin fair isle jumper – £25
Best Day Ever Jumper – £25
Next
This season Next have a large range of Christmas jumpers, some of them are so good. There's the novelty style of designs, more classic choices and even a Home Alone jumper which is the stand out piece.
Home Alone is a classic Christmas film (so is the second one!) and the jumper features Harry and Marv along with Kevin, with some festive repeat patterns along with memorable graphics from the film such as the Eiffel tower and aeroplane repeat patterns.
Home Alone Jumper – £36
Fairisle jumper – £28
Navy Christmas Jumper – £28
Tu
Tu at Sainsbury's has a collection of Christmas Jumpers which will suit everyone. From the classic traditional patterns to the more novelty, but my favourite are the ones which have very familiar themes to them.
There's an Only Fools And Horses jumper, with the famous yellow Reliant being dragged by reindeer and the phrase Cushty Christmas, and a Pacman inspired design which is perfect for retro gamers.
Only Fools And horses Christmas Jumper – £20
Ho Ho Ho Jumper – £18
Pacman Christmas Jumper – £20
Burton
Burton have a few nice Christmas Jumpers, with some of them currently on offer. They have classic and toned down Christmas jumpers, perfect if you don't want to look like you're making a fuss, along with some novelty cheesy graphics perfect for those who love a bit of Christmas fun.
Navy Reindeer Jumper – £22
Snowball Fight Snowmen Jumper – £25
Fluffy Reindeer Jumper – £25
What Day Is Christmas Jumper Day This Year?
Christmas Jumper Day is Friday 13th December 2019, where you can not only wear a cheesy novelty jumper, but also you can donate to Save The Children if you want to show your support to the charity.
There's plenty to choose from, here are my favourites from different brands and shops; From cheap budget to high street,  there's one for everyone 🙂 Save your best clothes for your office Christmas party, and have a bit of fun wearing one of these Christmas jumpers to work on Christmas Jumper Day.
You can check out my older guides from Christmas past in the 2018 2017, 2016, 2015 and 2014 guide, but this is all about 2019, and so here's my guide and tips for this year!