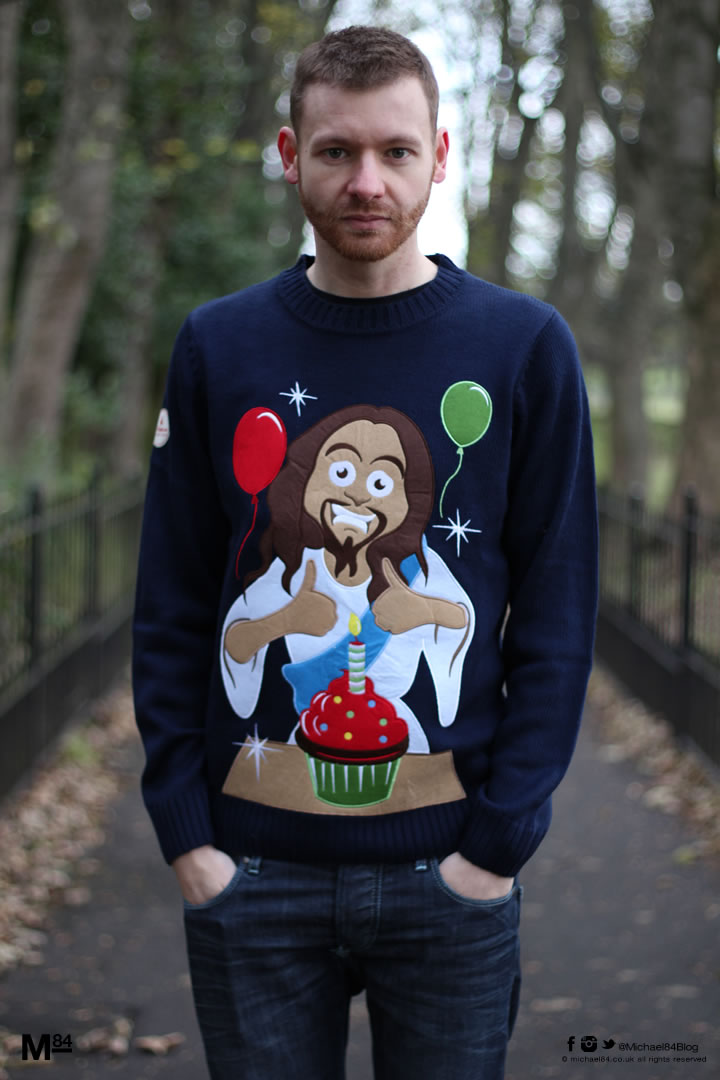 What do you think of the good old fashioned ugly Christmas jumpers then!?

Christmas jumpers have gained enormous popularity over the past 3 or 4 years, and there's even an official Christmas Jumper Day, to raise money for charity (it's 18th December this year). If you're going out or going to a party over the festive period, you have to do at least one night in a Christmas knit, and at least 1 work day if you're allowed that too, and if you're not, ask your boss, if he says no, convince him to say yes 😉
This year I have so many jumpers! A couple from last year and the year before, and I have some new additions from Fat Face, Tokyo Laundry and the amazing Funky Christmas Jumpers once again. When choosing your festive jumper there's a few options you can go for; From a fair isle knit to the ultimate in a novelty design and even light up tops! It's up to you to pick which style suits you, and you can of course get yourself more than one 😉
UPDATE: 2016 Christmas Jumpers
Check out the updated 2016 Christmas Jumper Guide Here.
Funky Christmas Jumpers
Funky Christmas Jumpers have some amazing designs, they're so funny and if you have a look on their site you'll probably end up getting more than one. This year they've got some brand new hilarious jumpers, including a Kim Kardashian inspired jumper from the Paper magazine cover.
Happy Birthday Jesus – £40
Kim Kardashian Reindeer Christmas Jumper – £40
Hipster Santa Christmas Jumper – £40
Baby Jesus Selfie Jumper – £40
I Know What You Did Last Christmas – £40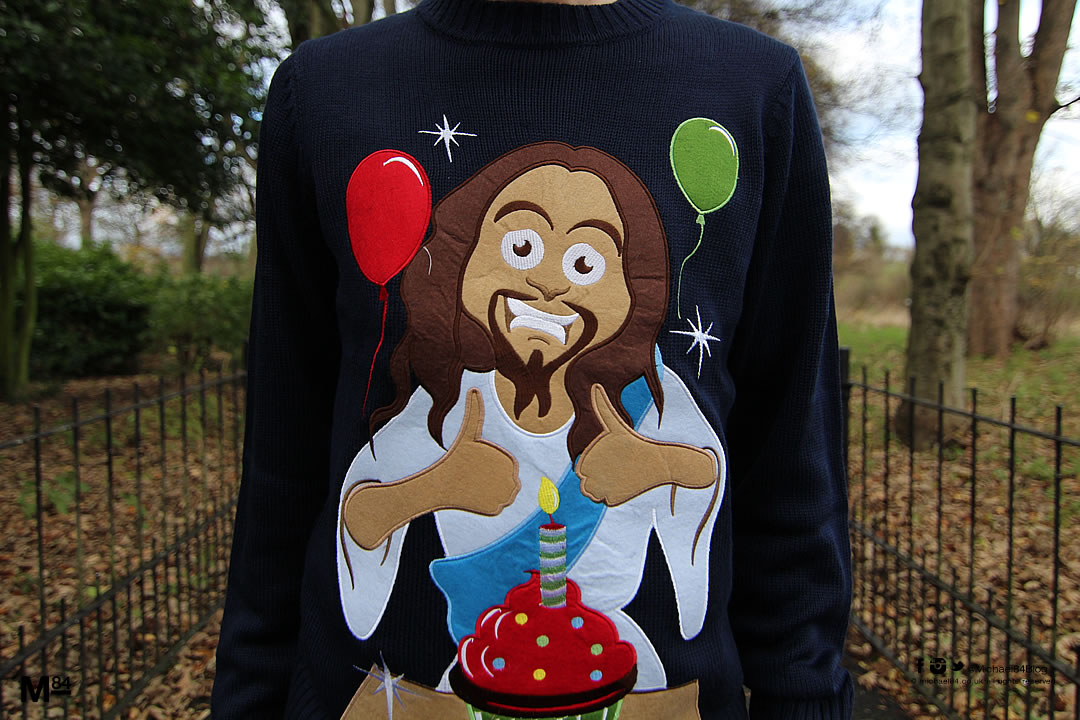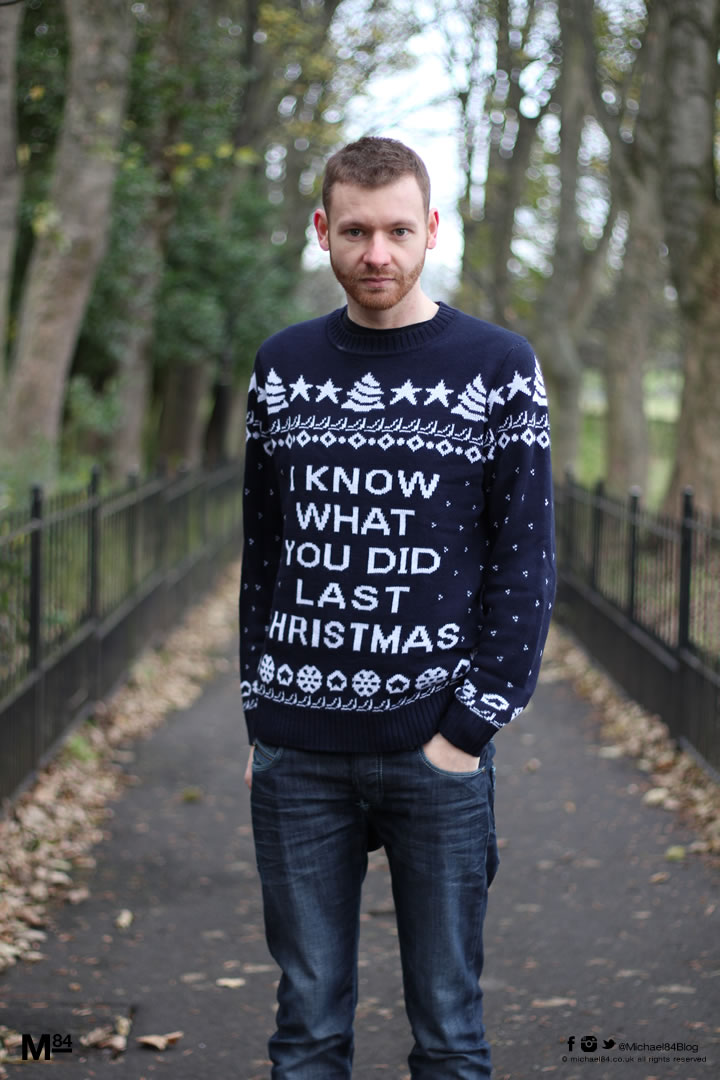 Fatface

If you want something a little bit Christmassy but more formal and toned down from an all out novelty design, Fatface have got a few jumpers to get you in the spirit without going overboard. With a few fair isle style knits, and some featuring reindeer, you can wear these with some festive cheer in a more toned down manner.
Stag's Running – £45
Stag Head – £45
Fairisle Knit – £45
Red Fairisle Knit – £45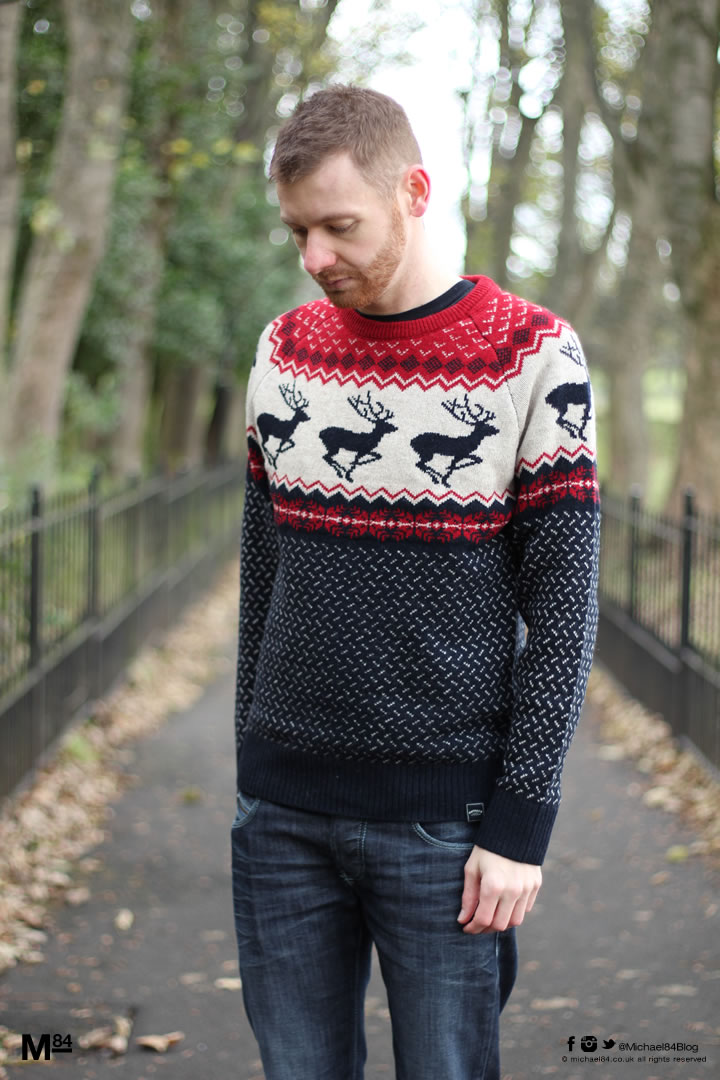 Tokyo Laundry
Tokyo Laundry have some brilliant festive designs at a great price. Classics include the elf costume, and other Christmas knits, including some with a 3D vibe to them with 3D pompom detailing.
Merry Christmas Elffie Jumper – £20
Happy Holidays Knit – £20
Penguin Blue Knit – £17
It's Christmas Time Jumper – £20
Burton
Burton have a nice little selection of Christmas jumpers, including this one which I love, a Santa outfit. This design comes with a few funny extras which I haven't seen anywhere else which are the naughty list, a hip flask and some faux buttons.
Merry Christmas Peeing Santa – £25
Reindeer Jumper – £25
Overworked And Underpaid Christmas Jumper – £25
Bad Santa Christmas Jumper – £25
My Other Christmas Jumpers
A few favourites of mine are these two; I got a light up Christmas jumper a couple of years ago which is always makes people stare which is pretty funny, it gets some attention in dark bars on a night out 😉 Another is my Santa Claws jumper which I got last year for my 2014 Christmas Jumper Guide which I really love 🙂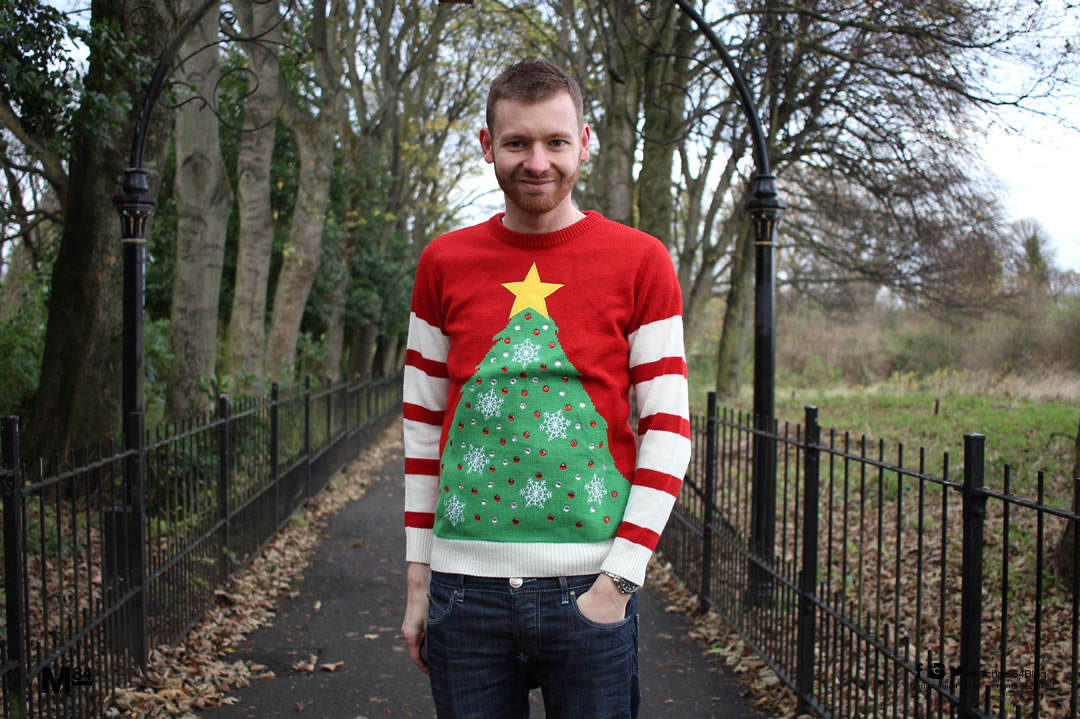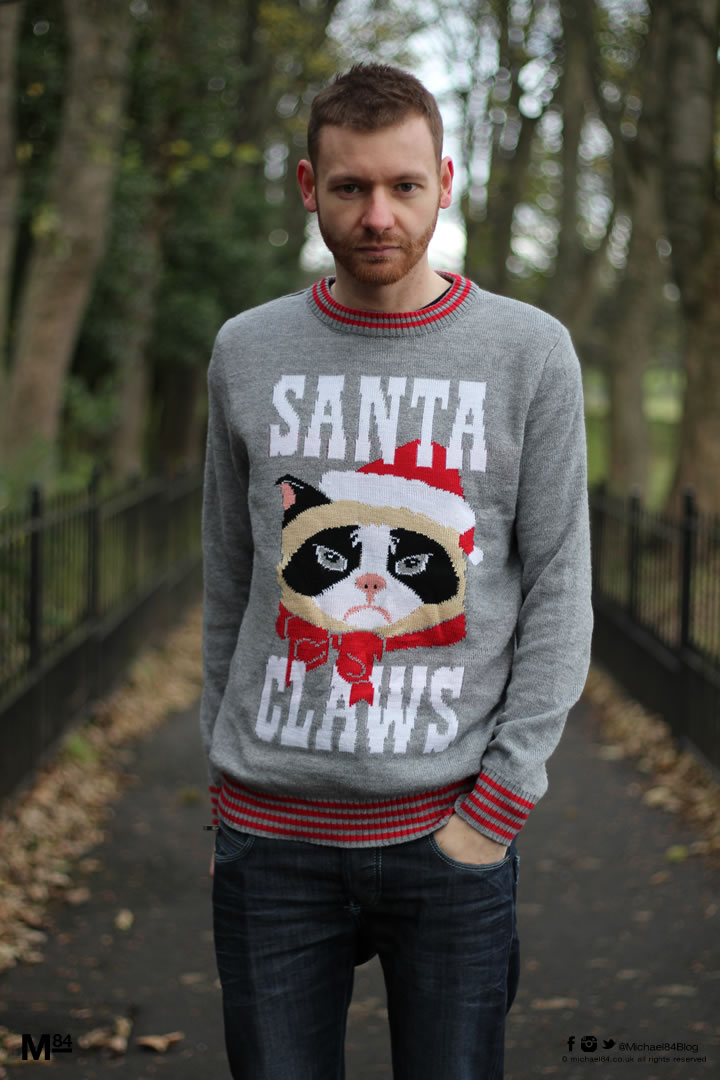 Check out the best men's Christmas jumpers this year for some novelty festive knitwear this season.
Thanks For Reading...Want More? 🙌
Hi, I'm Michael 👋 I'd love you to subscribe to my newsletter for exclusive content & updates on my blog straight to your inbox. (No spam, I promise!)