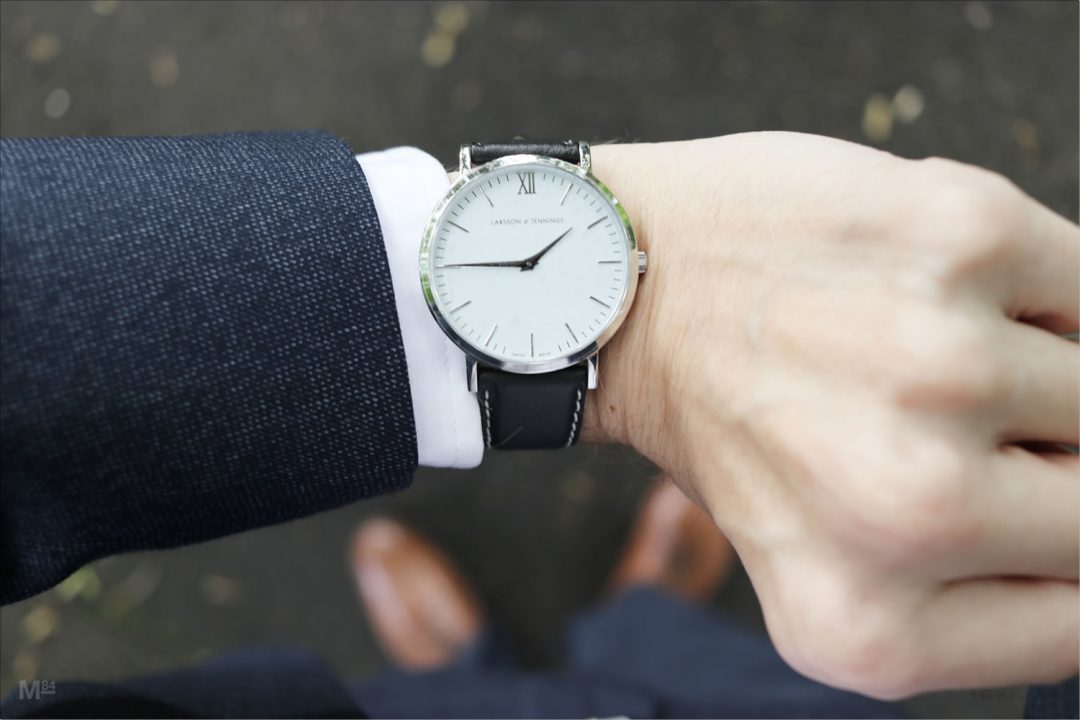 What's the point in a watch? Why wear a watch when you have a phone that tells you the time?
Does that sound familiar?
If you think that, you're not alone. There's so many people who think like that.
Whenever I tell people I still really love to wear a watch on my wrist and ask them about watches, this is usually their answer.
I love wearing a watch, they are one of the most stylish things a guy can own. There's a lot a watch says about you too.
There's so many reasons to wear a watch, so if you're not wearing one, here's why you should.
I heard a funny quote, Never Trust A Man Who Doesn't Wear A Watch.
There's never been a better time to get into watches, and here's a lot of reasons why you should wear a watch.
A Watch Adds An Accessory To Your Look
When it comes to accessories for men, we don't really have many. Maybe a bracelet or bangle as an accent, a simple ring, but a lot of guys don't bother with these.
What's left? A watch.
They can add an extra element to your basic style. A simple T Shirt and jeans can have a slight enhancement by wearing the right wristwatch.
If you're suited up, wearing a dress watch will give you that final touch your outfit needs to make it perfect.
When it comes to adding the final touch to an outfit, a watch is one of the best ways to do this, for any occasion, from formal to casual.
Watches Compliment Your Style
No matter what your own personal style is, there's a watch which is perfect for you. One of the most popular styles of watches in recent times has been the minimalist watch, and with good reason.
These can be worn as an every day watch, or if they come with a leather strap, as a dress watch too.
If you're style is a little more sporty and functional, you could opt for a divers watch or chronograph. These typically have more going on in terms of design, but still make a very good watch.
Your Watch Will Make A Statement
Wearing a watch says a lot about you. Some people will even go as far as saying, boys check the time on their phones, men wear a watch.
A watch is like any item of clothing, your shoes, your car, or other things you have.
They really make a statement about your lifestyle, and what you're into.
If you want to look like a more mature and serious guy, a good watch is a really easy starting point.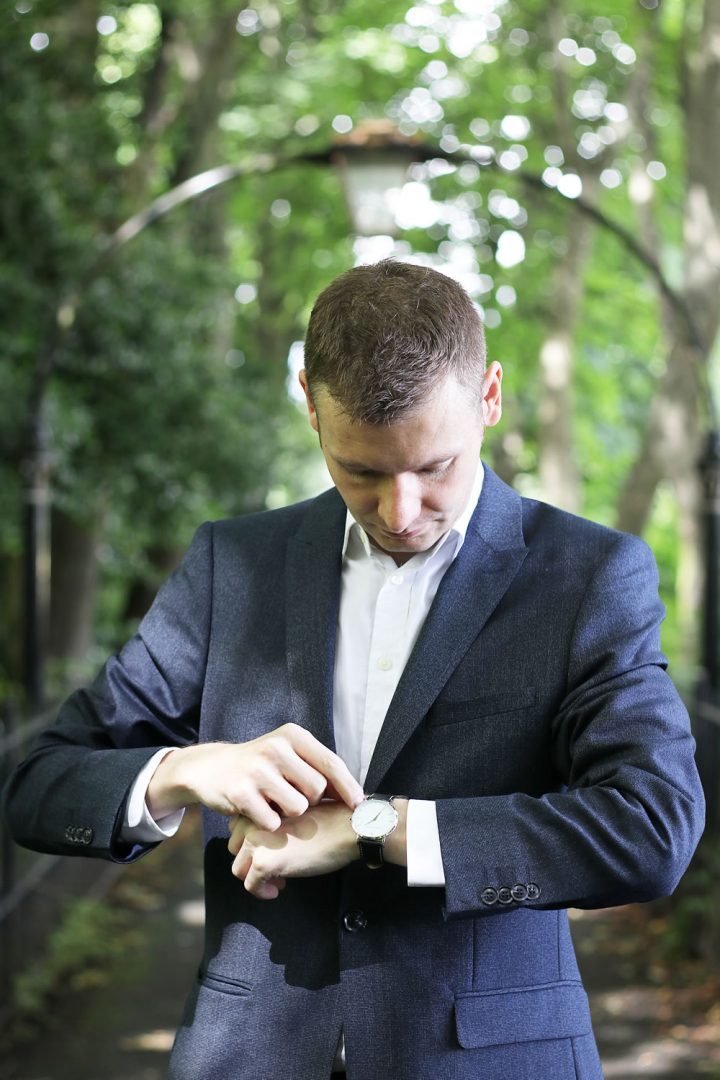 Watches Are Attractive And Gentlemanly To Wear
There's just something about wearing a watch which is attractive and very gentlemanly. This could be to do with history, prestige or style, but whatever it is, wearing a watch with the right clothing, is very gentlemanly.
There's a few items of clothing with the same attributes; Wearing a good fitting suit, wearing a good pair of shoes, that crisp white shirt. Adding a watch to your outfit is definitely something which will elevate your look.
RELATED: Here's What wrist you should wear your watch on.
You Can Appreciate The Craftsmanship
When it comes to a watch, especially a good one, there's a lot to appreciate. Even with the cheap watches which are inexpensive, you can still appreciate the thought and design which has gone into the watch.
As you move up the ladder in the watch game, you'll probably learn, or at least hear of, the craftsmanship which goes into making quality timepieces.
With a focus on parts, build quality and movements, you'll start to learn more and more about the differences between a quartz and an automatic, or the history of a particular brand or even model of a certain piece.
Watches Are Functional
Watches don't just tell you the time, they can do a lot more than that, and I'm definitely not talking about smart watches.
A diver's watch for example, is a good choice when you're going to come into contact with water.
As the name suggests it has the heritage of the diver, which you're probably not, but it will mean that you don't have to worry about getting it wet.
The design in itself carries a lot of heritage and history, and it's a style which many people like.
A chronograph will offer a lot of functions, and come with a complex face design with all of the features on board.
From a simple stop-watch to a tachymeter, they could be thought of as the Swiss army knife of the traditional watches.
Simple day, and date functions are also present in a large number of different watch styles, as well as different numbers of hands, usually 2 or 3.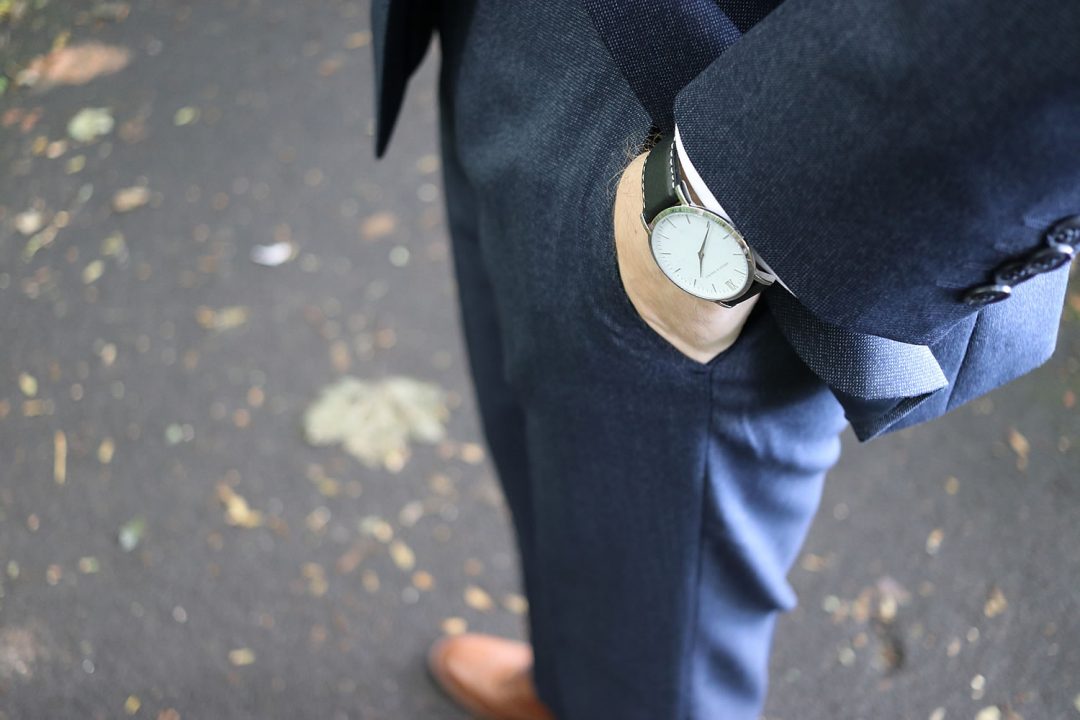 Watches Offer Simplicity
Watches tell the time, as well as looking the part. You don't need anything as complicated as a phone to do that. If you want to know the time, you simple look at your wrist, and you're done.
This can be done really discreetly and as often as you like, although you won't want to keep checking your watch too much, as that could be a sign of disrespect.
If you use a phone, first of all you have to take it out your pocket, unlock it, and then check the time, and then lock it, and put it back.
It's not terribly difficult, but it's not as fluid and simple as looking at your wrist.
Watches Can Create A Talking Point (Watches Get Compliments)
One watch which got me so many compliments was my D&G watch. This is a fashion watch, which is not really liked by people who are into watches, however for mainstream, everyone seemed to love this watch.
It became a talking point among friends, and random strangers comment and compliment the watch. Wearing a good watch which fits in with your style will get you compliments.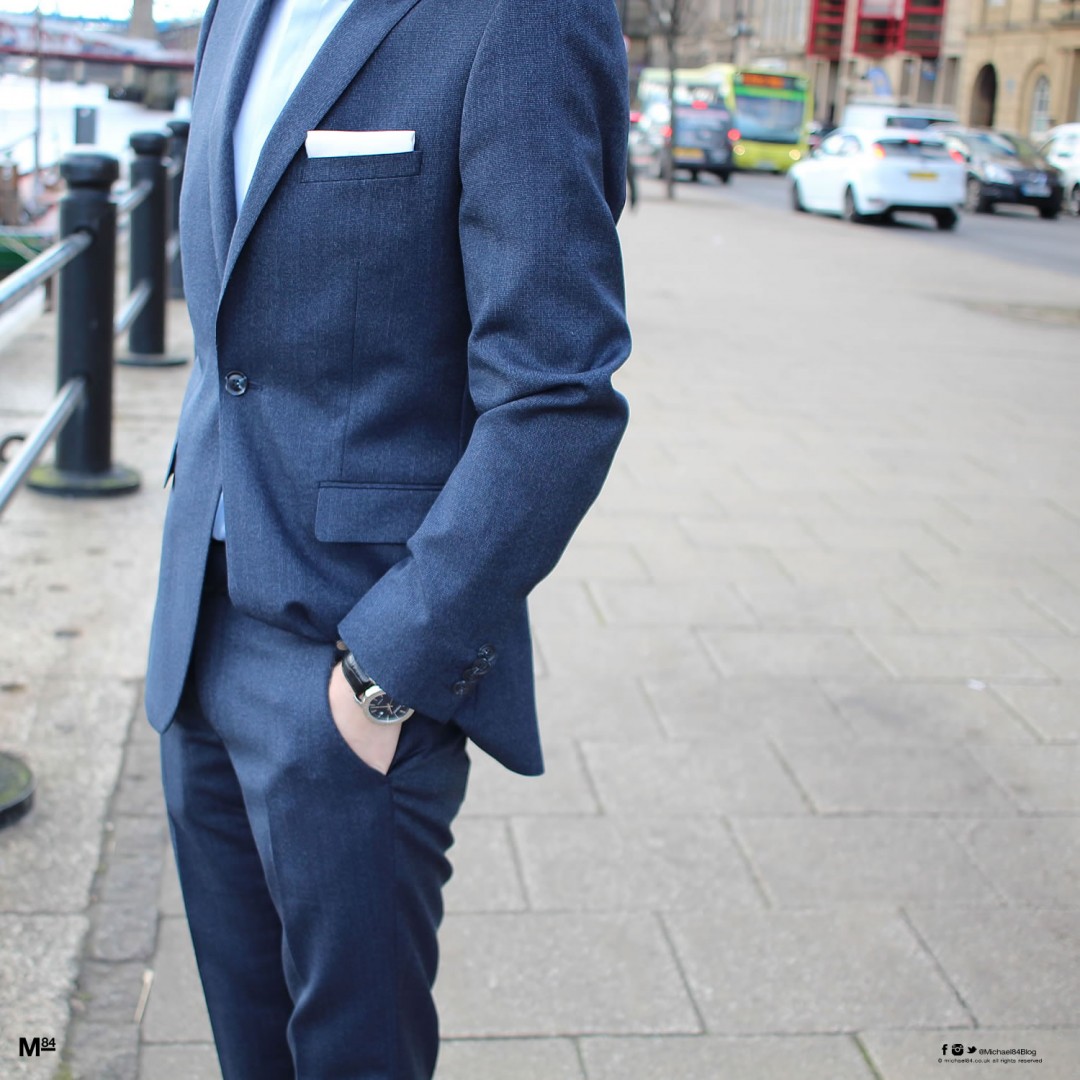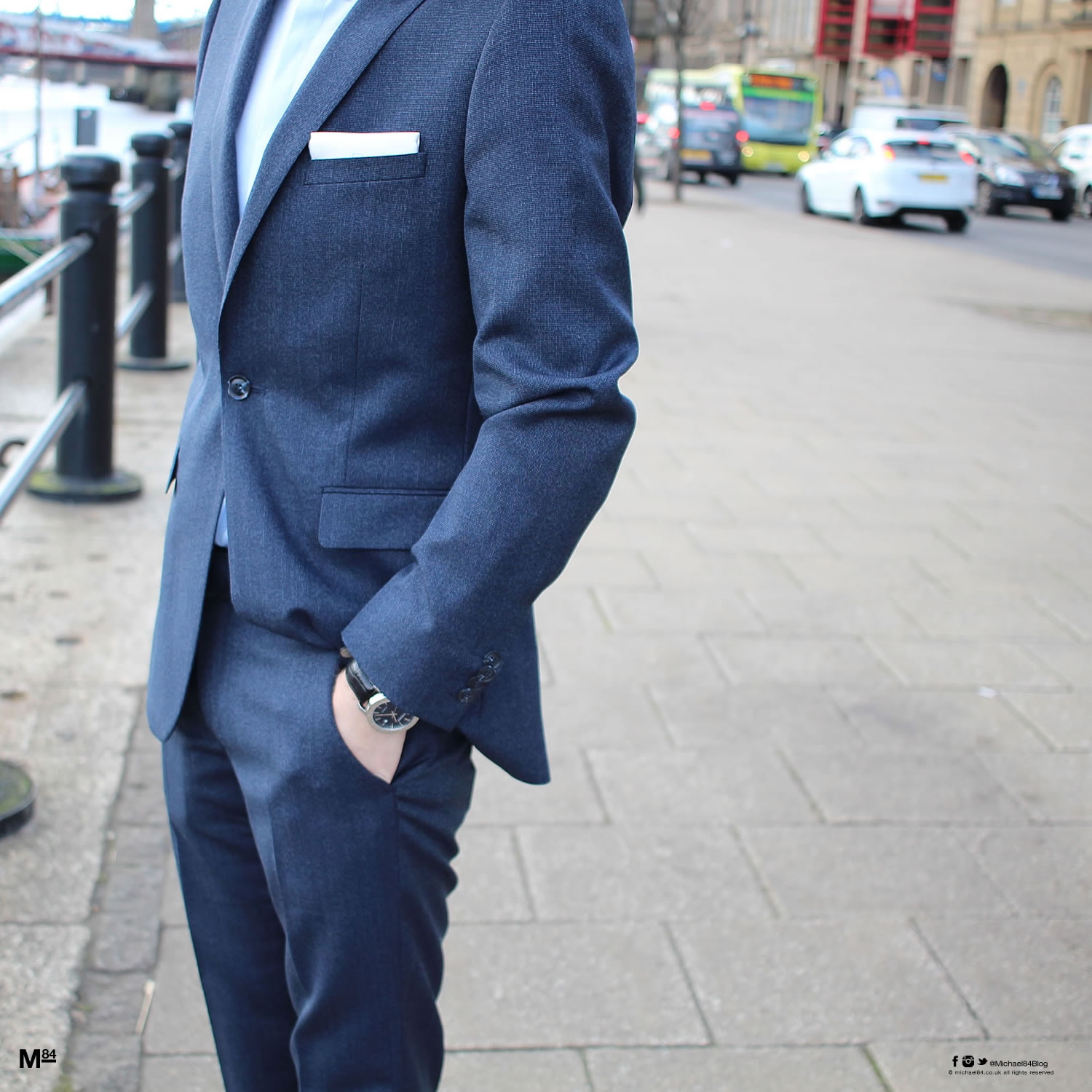 Watches Can Be Aspirational
From an inexpensive watch to a fashion watch to an affordable quality timepiece and beyond, watches can be aspirational.
You can start off with something which you like the design of, and as you get older, your style evolves and you have more money to spend on a watch, work your way up.
This can be dependant on your own style and budget, and there's plenty of reasonably priced watches which are good quality and will last a lifetime.
If you're willing to spend £1000 on a smartphone which will last 3 or 4 years, how much will you spend on a watch? This is up to you.
Good Watches Can Be Heirlooms
If you make it into the luxury timepiece or expensive watch range, they can become an heirloom to be passed down.
Whatever happens in your life, you'll always have a watch which you can pass down to your son, daughter or whoever you like, for them to own and love, giving them a memory of you.
In turn, they'll be able to pass that down later on, and keep the tradition going.
Watches Make Great Investment Pieces
Not everyone can afford a Rolex, but if you can, they're great investment pieces. In fact in recent years they have skyrocketed in value, with the most sought after models being hard to even purchase.
There's no doubt that watches hold their value really well, with some even making money. Do you research and choose wisely, and you might have a stylish investment on your hands (or wrist!).
Verdict
There you have it, plenty of reasons to wear a watch.
If you've ever thought about wearing a watch on your wrist this has hopefully convinced you that owning and wearing a timepiece is not just about telling the time. But that is still a good reason to wear one.
You'll want to make sure you look the part with your watch too, so check out my men's style advice so you dress accordingly with your stylish timepiece.