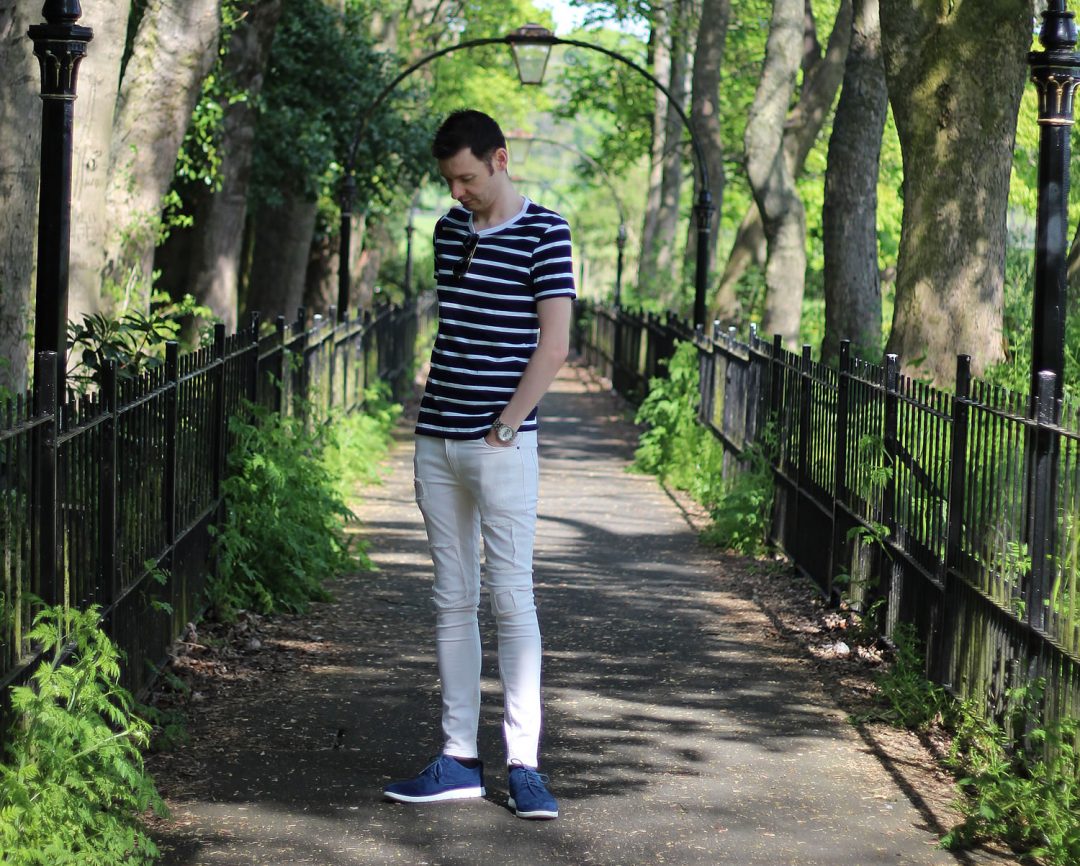 Today's Fashion Question: Can Men Wear Women's Jeans?
The short Answer: My advice is no, not women's jeans, but skinny jeans…Yes. Read more below.
There's been a rise and rise of men wearing women's jeans, in fact it's been so much of a trend that a lot of menswear brands and clothing labels have picked up on this and started doing slimmer and slimmer fitting jeans.
Wearing skinny jeans or slim jeans which have been designed for men is fine, but those manufactured for women is not recommended.
There's lots of new cuts and styles which are popular today; From slim fit to skinny, and then going down to super skinny jeans, which get the term drainpipe jeans or painted on jeans.
Of course they're not actually painted on, but they're so tight it would look like they are.
If you've ever read any of my fashion tips or style advice from virtually anyone, we all say the same thing: The fit is king.
Women's clothing is designed and made for the female form, and men and women are made differently. In fashion top of the list of style tips is usually "Fit is key" so you should wear clothing wear is designed for a man.
It's not just the leg fitting which is different, it's the whole cut of the denim. It's similar to a T-shirt;
If you've ever worn a women's T-shirt you'll notice that it feels strange, even if it fits. It's not because it's small, it's because the cut is different. In a T-shirt a women's top is usually made with interlocking sleeves, which feels strange for a man to wear if he's not used to it.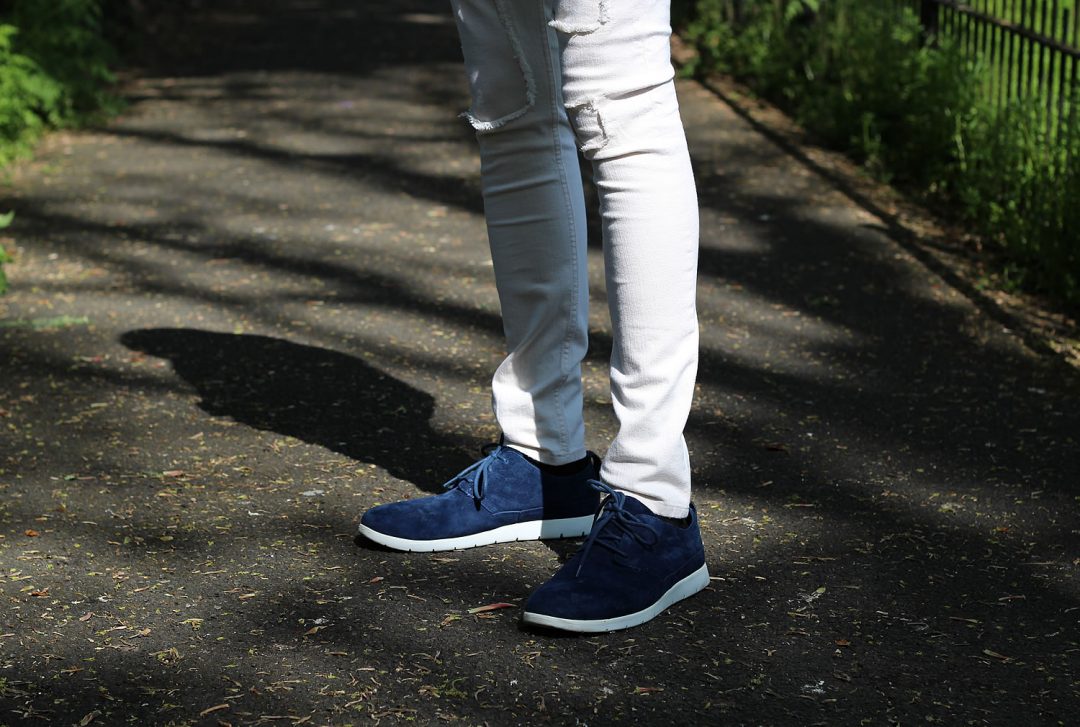 When people ask if men can wear women's jeans, it depends on the actual question. As mentioned they shouldn't, but are they actually referring to men's jeans, or just really skinny jeans that they've perceived to be for a girl?
Guys have been wearing skinny and slim cuts for years; In fact it's quite notorious with the rock music scene. While Hip Hop is all about oversized and baggy clothing, rockers like Mick Jagger have been wearing skinny trousers or jeans for years.
Lots of male celebs have been rocking skinny jeans, from Russell Brand to Zayn Malik and Harry Styles, and stateside there's Zac Efron and Jared Leto who've been spotted wearing skinny denim.
What's good about Skinny jeans?
Skinny jeans usually come with a bit of stretch and are soft, so feel really comfortable to wear. If you don't love the pureness of denim with raw, unwashed denim which is hard and harsh and really need to be worn in, skinny denim can be really nice to wear.
In terms of practicality they're hard to take off and put on, and it's always a nightmare when even attempting to use pockets.
You should buy jeans that fit your body type. Different body types suit different jeans. Skinny jeans can work well on skinny or slim guys, but nothing more.
My Style
I have spoken about the denim you need in your wardrobe, but that concentrates more on the colour and wash rather than the fit.
At the moment I prefer a slim cut jean, and I have several pairs of slim jeans, and even a pair of really skinny jeans as seen in the picture above.
As I've previously stated I kind of misread the fit when I got these, and were surprised when they were so skinny. However having said that, I really do like the jeans, they have a really comfortable feel.
Conclusion
I think that skinny jeans are OK, and slim jeans are on trend and fashionable, and I really like them. It comes down to your own personal style and what look you're trying to pull off.
For a smart casual dress code I think skinny jeans are perfectly acceptable, if you're going for a rocker look or just prefer something more fitting then they're fine.
Your Thoughts
What do you think? Can men wear women's jeans? Are skinny jeans fine? You can have your say in the comments below, or send a message on Twitter.
Don't forget to check out last week's question, Can you wear a shirt and tie without a jacket and if you have your own question please let me know and I may answer that next week.