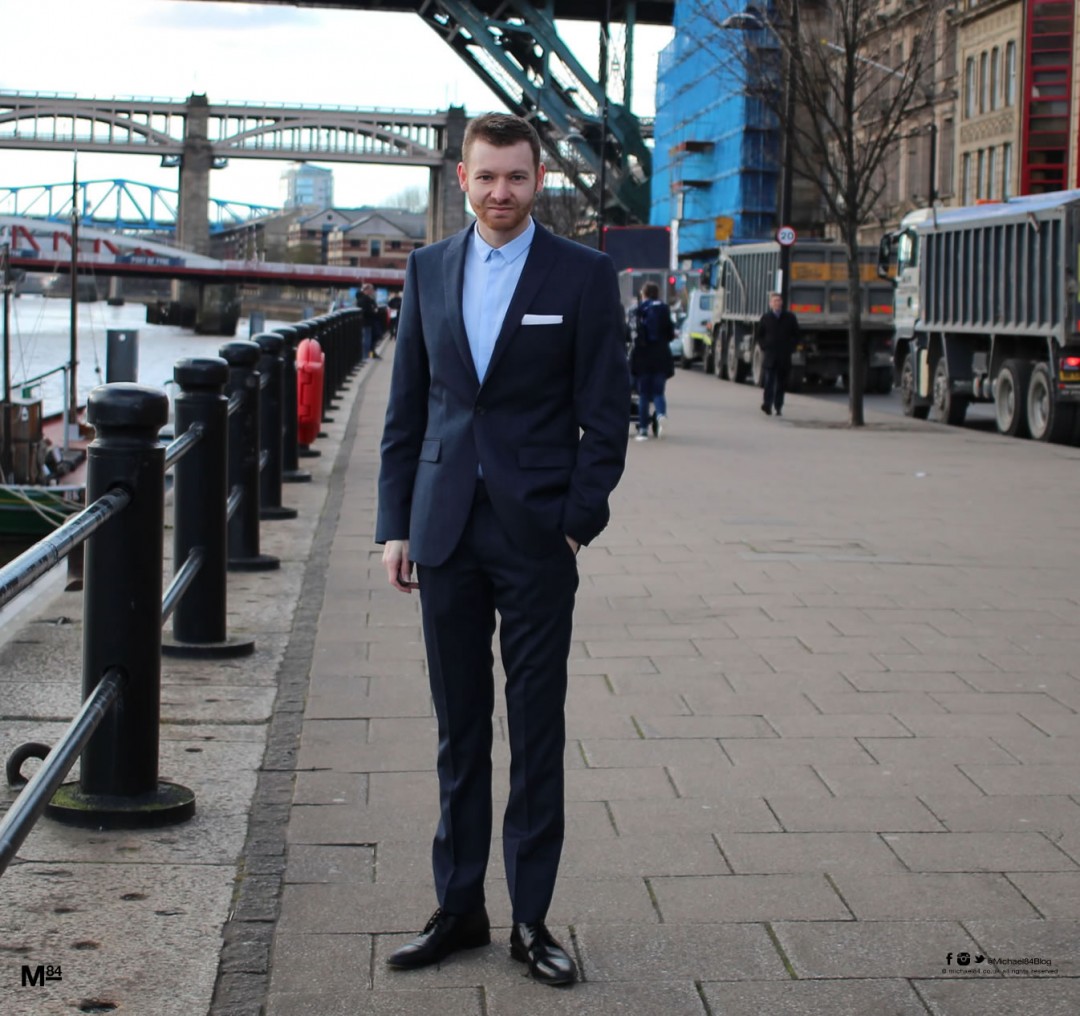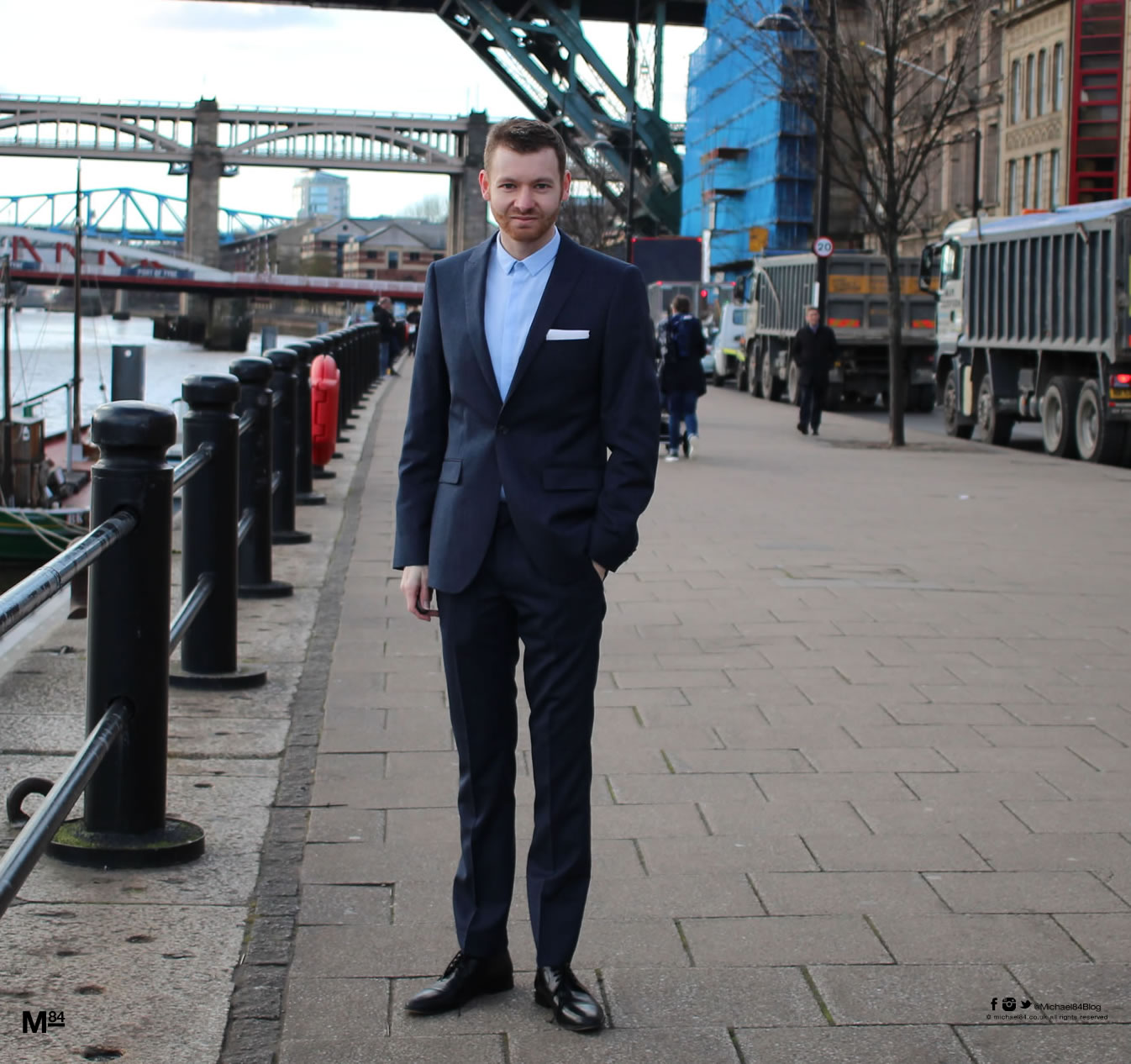 What colour shoes should you wear with a blue suit?
I think there's nothing better than a blue suit, in particular a navy blue suit. But some have asked the question about footwear, in particular the best colour to go with a blue suit.
There's a few colours you can go for, and these are the best ones.
When it comes to blue suit and shoes combinations, I think that a pair of brown shoes is the best colour to go for when pairing with a blue suit. There are other options, with black, grey and even oxblood being options.
A blue suit is a brilliant colour, in particular the darker shades, such as midnight blue and navy. It's so versatile, and can be worn for almost any occasion – From a day out at the races, weddings and every smart occasion.
I have taken a few pairs of my own shoes and took some photos so you can see what each colour looks like, so you can see what colours shoes work with a navy suit.
Here's some outfit pictures so you can see for yourself how a blue suit works with black, brown and grey shoes.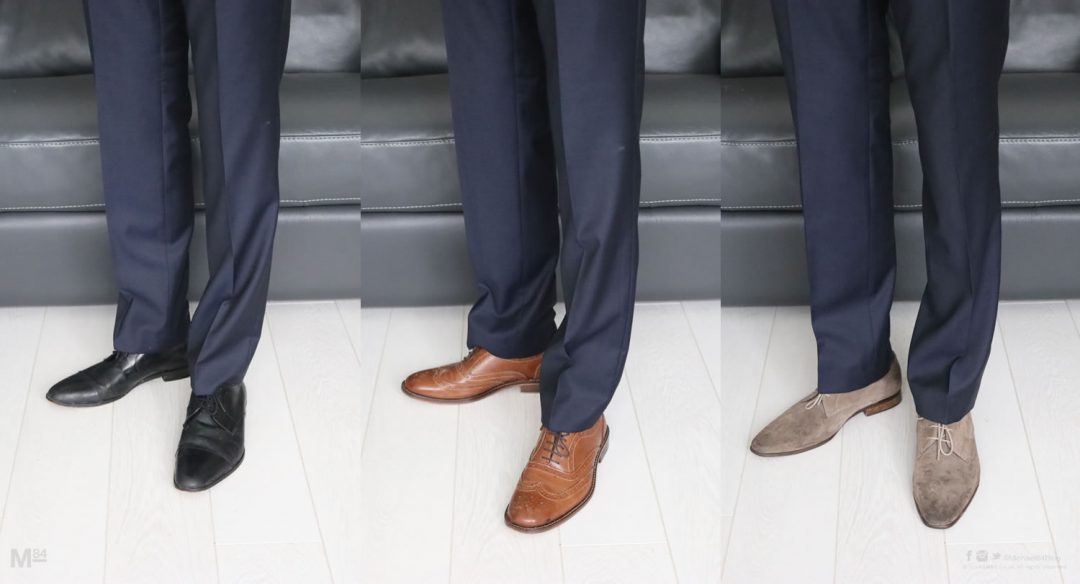 Black Shoes
My black shoes are Derby shoes, but they could be Oxford or Brogues, you'd still get the same colour palette.
I think that the black and navy tones work well, they keep the overall outfit dark and sleek. Black shoes work with most outfits, whether it's a black or blue suit, smart jeans and virtually anything.
It's a good colour to pick if you're going for some new shoes.
Wearing a blue suit with brown shoes works well for most occasions.
Brown Shoes
I think that brown shoes work well with a blue suit, and it's a colour which is going to be more noticeable. This goes for tan too.
My shoes are brown brogues, and I think that they work really well with this colour suit. Brogues are more informal to derby and Oxford shoes, but they still look smart, and I think that this colour works well. If you want your shoes to do the talking, this colour will do that.
You could wear a blue suit with brown shoes to a wedding, to the races or any other occasion. Brown shoes go with a blue suit, you will look the part wearing these two colours together.
Grey Shoes
I have a pair of suede grey derby shoes, so I thought that I'd also throw that into the mix.
I really love this colour, and usually wear these with jeans. The grey suede works fine with blue and black denim, and I think that this style and colour works equally as well with a blue suit.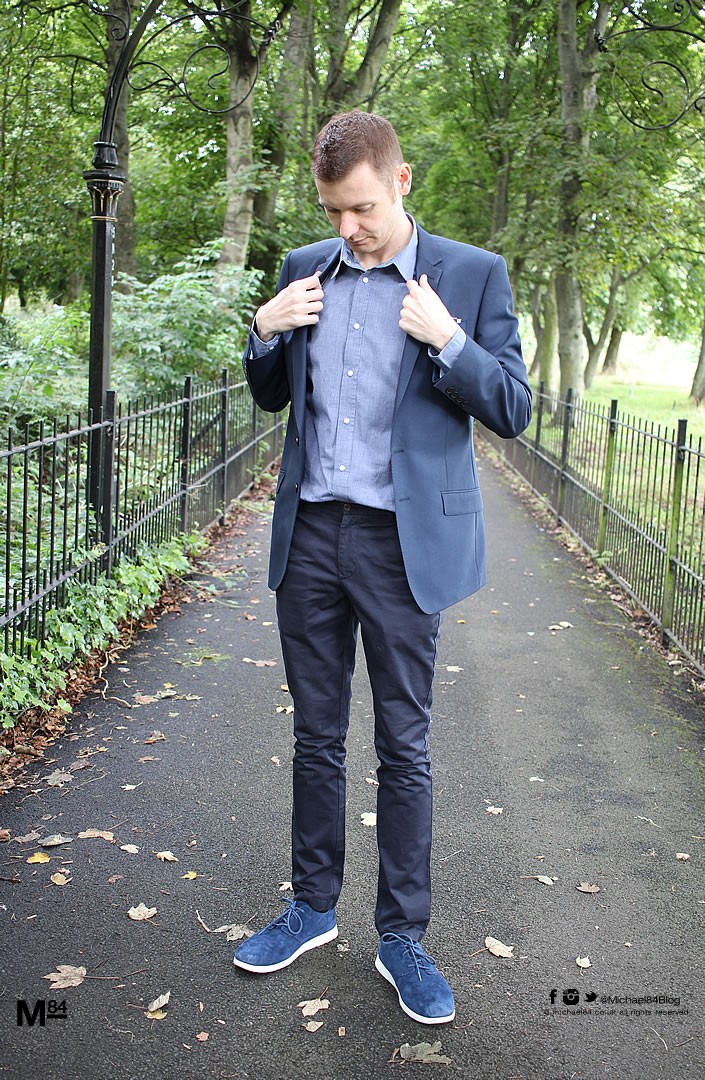 Blue Shoes
What about blue shoes? Can you wear blue shoes with a blue suit?
A while back I tried it out a smart casual style of "many shades of blue", with a pair of blue chino trousers with a blue shirt and blue jacket.
I have a pair of blue suede shoes which I really like, so wanted to check out how this would look.
I think for a smart-casual look this is fine, so even though that blue shoes are not the typical shoes that you'll have in your wardrobe, if you do, they don't look bad at all.
As you'll know, there's a lot of different men's shoes styles which you can wear, and getting that right along with the colour is key.
Verdict
As you can see, so many colours work well with a blue suit. You can keep things streamline and go for a pair of black shoes, or have something which stands out a little by wearing a pair of brown or tan shoes.
These are possibly the two best colours you can opt for, but as seen there's other options too.
Darker reds such as burgundy and oxblood will work well too, but you should probably avoid anything too striking, such as white or bright colours.
You should already own a pair which work, and if you're looking to invest in a pair, there's plenty of good options out there.
Don't forget to check out the rest of the men's style guides for advice on looking your best.
Thanks For Reading...Want More? 🙌
Hi, I'm Michael 👋 I'd love you to subscribe to my newsletter for exclusive content & updates on my blog straight to your inbox. (No spam, I promise!)