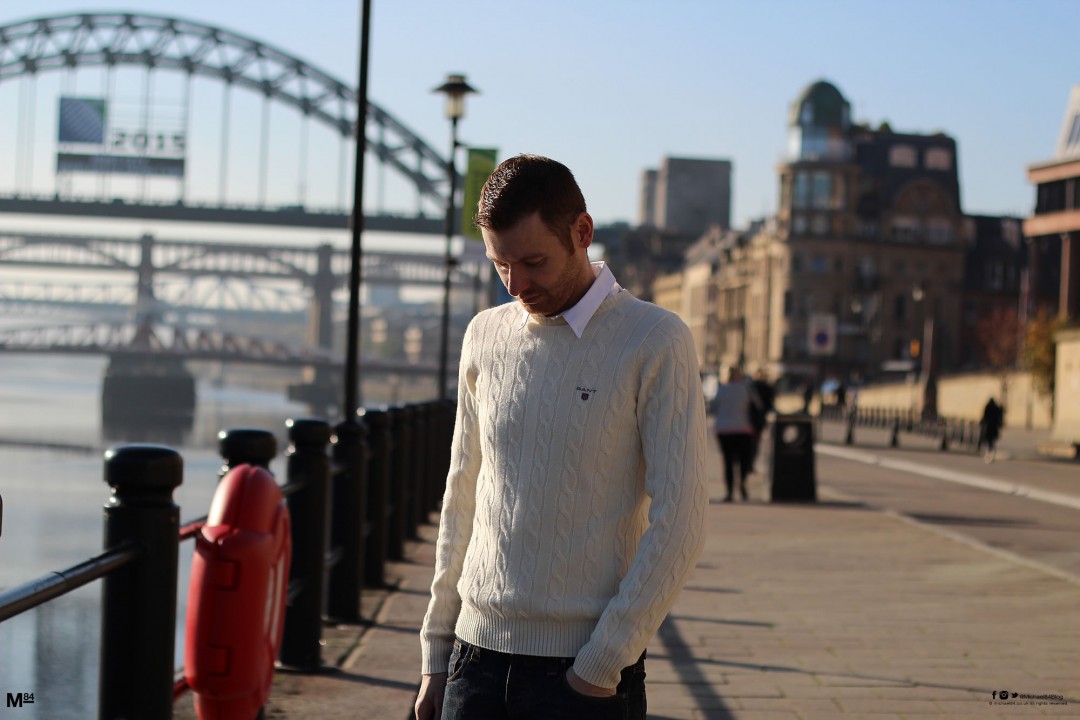 Introduction
Autumn is here and Winter is here, so that can only mean layering and getting some knitwear and jumpers for the upcoming season. I love knitwear and jumpers, there is a huge variety of styles, colours, patterns and fabrics to buy, and you can create a great deal of different looks, depending on the style you would like to go for. I will showcase 10 of the biggest brands and fashion labels, from the more modest and budget friendly end of the high street, to some higher end brands and fabrics. You'll find  some advice and tips on what to look out for when choosing your knits for this autumn and winter.
Fabrics – Wools, Blends And Cotton
When you think of knits and jumpers you probably think of wool. But not all are wool, at least not 100% wool. Some at the cheaper end are a blend of wool and other materials, including cotton, the mix of the fabrics can even be only 5% wool. Typically, it's a better option to go for wool, they are usually better quality and usually cost a little more, depending on the brand you go for. But there are different types of wool too. The reason why there are different wools is because they are from different sheep (or other animals)
Lambswool – It's the wool from a lamb, typically any lamb, and is commonly the first shearing of the lamb. It's fine and soft.
Merino Wool – Is always from a Merino Sheep, and is usually thinner and cooler than other wools. It's usually better quality than lambswool, but since it can be more fine if you wear a shirt under your Marino knit it may show through.
Cashmere – From the cashmere goat, it's probably the best wool which you'll come across when buying. It's really soft and high quality, and is usually expensive, especially if you're buying from a high end brand.
Cashmere Blends – A lot of fashion brands sell "cashmere blends" and other forms of blends. This means that it will contain some cashmere, but you should check the label with regards to how much cashmere. A lot of fashion brands do this because most people associate cashmere with quality, so even if there is only 2% cashmere they can say it's a cashmere blend. Always go for the real deal if you actually want cashmere.
Types Of Knits
Fine Knit – These are very soft, plain styles of knits which many jumpers use
Cable Knit – Knitted using a Cable stitch, these types of sweaters have thick, cable knitted patterns
Ribbed – The jumper has a ribbed texture, which is usually vertical but can also be horizontal or patterned.
Necklines: V-Neck and Crew Neck
The two main necklines are V-neck and Crew neck, also called round neck collar. They are both self explanatory to what they actually are, but when would you wear each one, and what with?
V-Necks expose your under layer, so a shirt is required for this look. When choosing your V-Neck sweater, make sure you own a shirt, or buy a shirt which compliments the colour of the sweater you have. You'll probably have three layers on your upper body (shirt, knit, jacket/coat) so make sure they compliment each other well to create a good look which works for the occasion. Wearing a V-Neck without anything under, especially in the colder months is not so stylish and should be avoided.
Round neck collar knits are slightly more versatile, since they cover your whole neck there is not a need to layer if you don't feel the need. Having said that, there is still plenty room to layer, wearing a shirt under with the collar exposed will maintain the layered look, make sure you choose colours which compliment each other well.
Colours & Patterns
For this season there is no set rules for colour. You can create a more monotone and minimal style by choosing black, greys and dark blues, which will work well in both a casual and more formal situation. You can brighten up your look by adding colour; A brighter blue, red, green, brown and even purples can work perfectly well and will add a bit of colour to your look. Patterns and prints can also be quite smart, as long they are not loud, and are quite minimal in the colour palette.
Check out 30 of the best knitwear for this season from 10 of the best fashion brands, check out the colours, fabrics and styles on offer this season.
UPDATED FOR 2016
High Street Clothing Brands
H&M

H&M have a large collection of knitwear, jumpers and sweaters at lots of price points. Check out their Modern Essentials range for the more premium offerings, such as 100% merino, or get a cotton variation for under £15.
Uniqlo

Uniqlo has a range of sweaters available at different price points, including a 100% cashmere offering for only £90. For 100% wool, choose their extra fine merino knits which are available in an array of colours, one of my favourites has to be the pink which really stands out.
Zara

For 2016 Zara have introduced several knits and sweaters in all price points, made from varying materials, including 100% wool, mixes and the coveted cashmere sweater which can be bought for just under £90. favourite from Zara is the checked sweater. I really love the check sweater, and the colour of the cashmere is something very unique.
ASOS

This season ASOS have a huge range of knitwear available which includes lots from their own brand line as well as other high street clothing labels. With traditional and classic types of jumpers available, I've selected some different styles here which really stand out and will add something different to your wardrobe.
River Island

River Island has a few brand new double layer jumpers, one of which I have selected which is seen above. It gives the look of having a patterned shirt underneath which will keep your look casual. As well as that, they have a nice selection of inexpensive jumpers which will keep you warm in Autumn and Winter.
Mango MAN

From Mango MAN I have selected a cable knit jumper which has a cricket style to it, with a patterned V-neck in contrasting colours. A really nice colour for a cashmere blend, I think everyone needs a knit in this colour, call it medium brown, camel or beige, they're all similar. I have a couple of their silk blend cardigans, so I have selected a jumper from their knitwear range which will be just as good.
Premium High Street Clothing Brands
Reiss

Reiss have a lot of really good options for jumpers and knitwear for this season, including a cashmere premium jumper in a few seasonal colours which looks really nice. The grey cable knit will work with anything, and the striped jumper comes in lambswool and will add something extra to any outfit.
Gant

Gant is definitely one of my favourite clothing brands when it comes to jumpers and knitwear. They have a huge variety of styles, fits and necklines, and are very good quality. Owning at least one Gant knit for this Autumn / Winter is highly recommended.
Jaeger

I have a couple of cashmere knits from Jaeger and they're really good and luxurious, so I have to have at least one in this list. A new addition for this season is a colour block jumper, which would make a good statement piece. I love buffalo check anything, and this knit is a really nice design.
Hugo Boss

Depending on your budget, Hugo Boss has several different options from their different sub labels, including Boss Green, Boss Orange, Hugo Boss, and BOSS, with the latter being the most prestigious and expensive. I've selected a few different jumpers from their different lines, including Boss Green and Boss Orange.
Hopefully these will keep you warm this Autumn and Winter! As always, if you're looking for more information, check out my men's fashion tips for advice and style guides on what to wear this season, and what's currently hot in the menswear world.