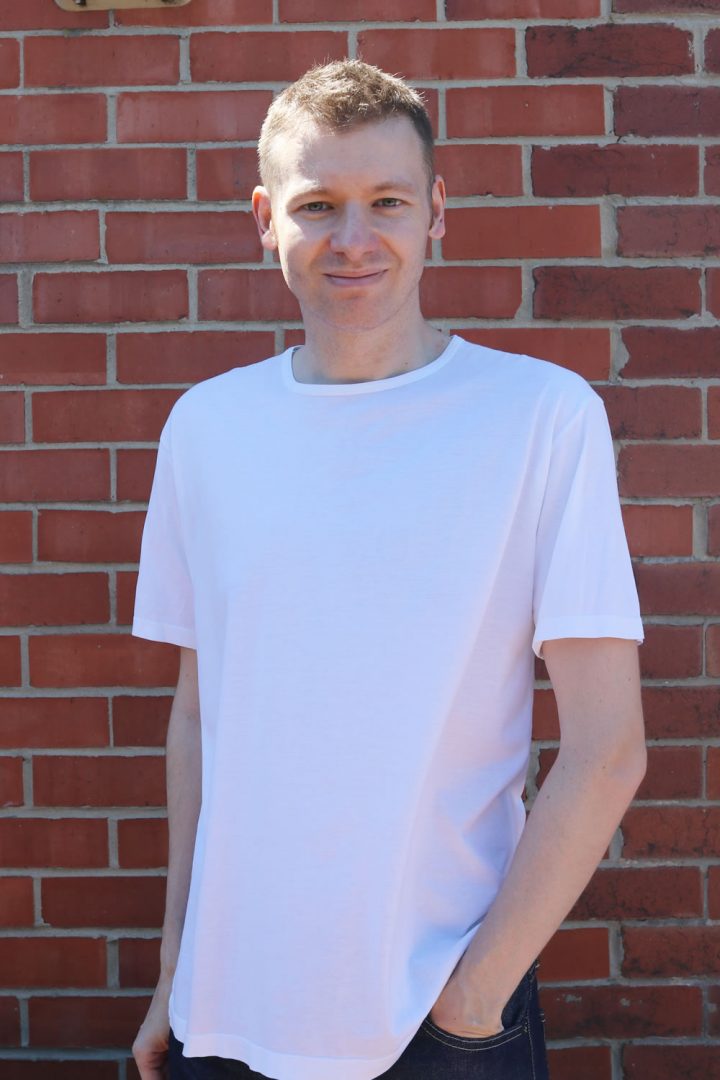 One item which is probably the most overlooked in your wardrobe is a classic white T-shirt. The main reason for this could be by it's own definition, a simple, basic, white T-shirt, however getting it right can make an outfit, and getting it wrong can make you look sloppy.
Despite it being known as a basic, it can get quite complex with a whole boatload of different brands, styles, fabric, neck shapes, fits, colours and price points.
This is the complete guide which will break things down, showcase some brands with real and genuine reviews from a buyers perspective.
Want to explore the brands right away?
Meet the brands below, or read on to learn about the fundamentals of choosing your basic T-shirt.
Key Takeaways (TLDR)
Best Luxury T Shirt – Derek Rose
Best High Street T Shirt – Premium H&M Pima Cotton T-Shirt
Best Sustainable T-Shirt Brand – The White T-Shirt Company
Best Designer Basic T-Shirt Brand – Intimissimi Uomo
Best Made In England T-Shirt Brand – Sunspel
Choosing A T-Shirt: Budget, High Street, Premium And Luxury Brands
When it comes to selecting your basic T-shirt, price and brand will be key as to what you will get, in terms of the fit, style, raw materials and manufacture.
The budget options may be made of different types of cotton, it may not be as durable or be mass produced in Asian factories.
At the high street and premium end you will usually get a better fit, more ethically produced and better materials may be used creating a better fit and feel.
If you go fully to the luxury end you could end up with a high end fashion label, or a brand who specialises in cotton or producing the perfect T-shirt from only the finest cotton.
The Best White T Shirt Brands
Luxury T Shirt Brands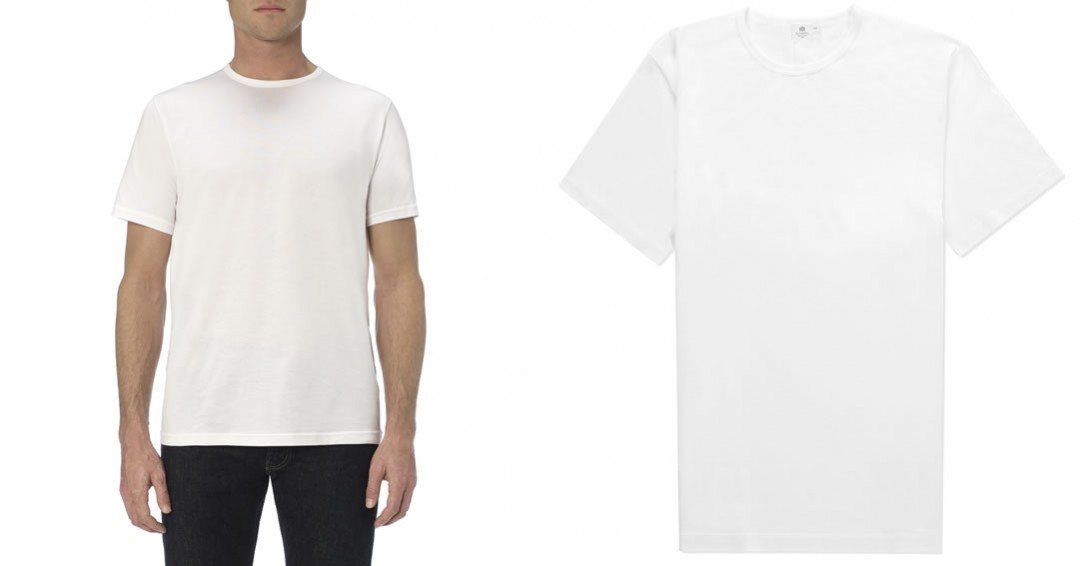 Sunspel are a British brand with an extremely proud heritage. Founded in 1860 by Thomas A Hill, they have been perfecting their T-shirts to make them light, soft and the most comfortable.
They have taken the classic humble basic to a new level, using long staple Pima cotton which is a smooth, strong, very fine cotton thread that will stand the test of time when wearing and washing.
The shirts are proudly made in the UK, and it's refreshing to see a "Made In England" label on something in a world where almost every product is from China. Britain makes high quality items, and makes them well. This Sunspel Tee is a testament to that.
Composition: 100% Supima Cotton
The Fit: Regular Fit. I found the fit slightly, loose. For a closer cut, Sunspel recommend going a size down.
Price: £85
The Feel: Super soft to touch
Weight: Light-Mid weight
Style It: It will look great on it's own, or with a cardigan or jacket to create a minimal look.
Made In: United Kingdom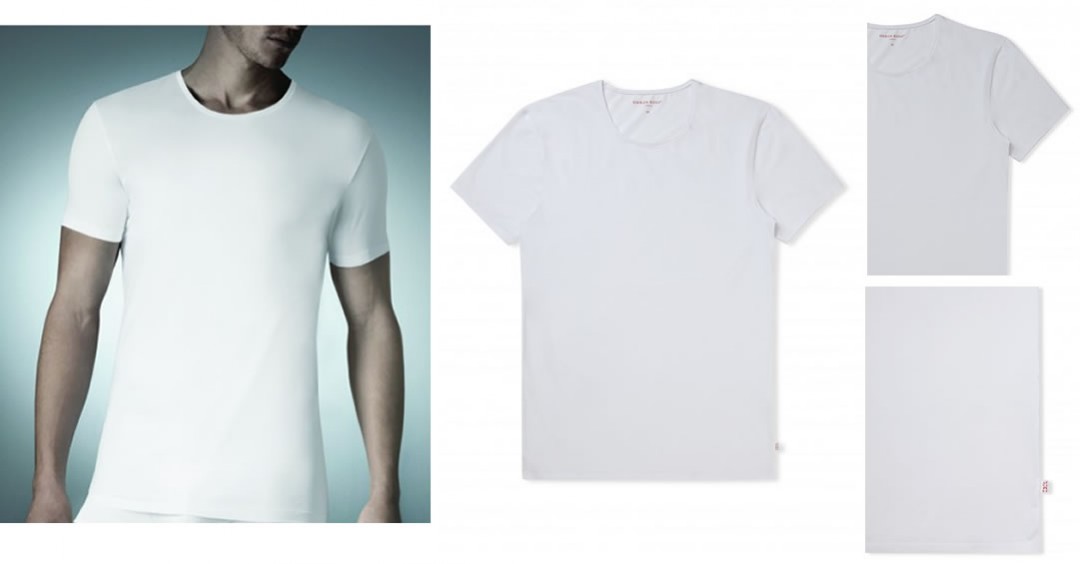 Almost 100 years into the business, Derek Rose entered the nightwear business in 1926. Loungewear is traditionally worn for exactly that; Lounging around. They are designed as a stylish, fashionable form of formal nightwear, but are a versatile garment.
Made from a fine gauge, PIMA cotton, the tee has ultrafine seems for extra comfort and 8% elastane for ultimate stretch. Designed and made in London, it is very lightweight, luxury shirt which is slightly longer in length for a better fit.
Derek Rose is a luxury label and this will set you back more than a high street basic, however having one of these in your wardrobe you will feel where that extra money has gone every time you put it on.
Get yours from Derek Rose here.
Composition: 92% PIMA Cotton, 8% Elastane
The Fit: Slim fit. Slightly longer in length, it's cut close to the body for a slim fit.
Price: £67
The Feel: Super soft, slightly silky and smooth
Weight: Very lightweight
Style It: Loungewear, perfect for relaxing, or wear this with a smart blazer jacket for a minimal, clean look.
Made In: Bulgaria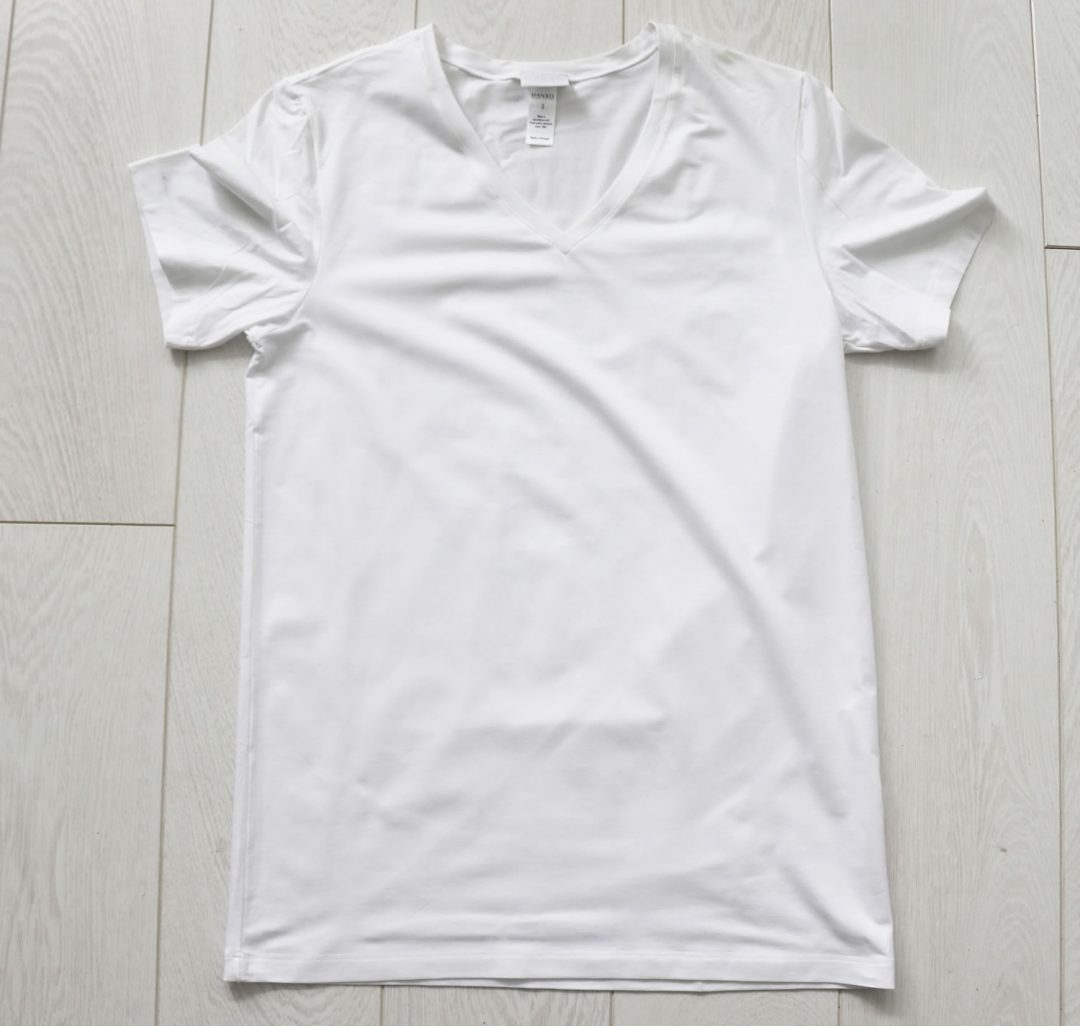 Hanro of Switzerland has a simple message; Pure luxury on skin.
This cotton superior T-shirt is made from long staple Egyptian GIZA cotton, hand picked to ensure it's quality. The shirt is lightweight and soft to touch, and comes with a slightly longer length.
The composition is 93% cotton and 7% elastane, creating a better fit. The V-neck fit is a perfect cut, which is not too deep and sits on the body nicely.
Originally designed for loungewear, it's versatile enough to wear out on it's own, or create an outfit using this as a base for layering. Buy it direct here.
Composition: 93% Egyptian cotton, 7% elastane
The Fit: Fitted with a slightly longer length.
Price: £60
The Feel: Soft to touch
Weight: Lightweight
Style It: Loungewear, wear it out on it's own or style with a smart blazer jacket.
Made In: Portugal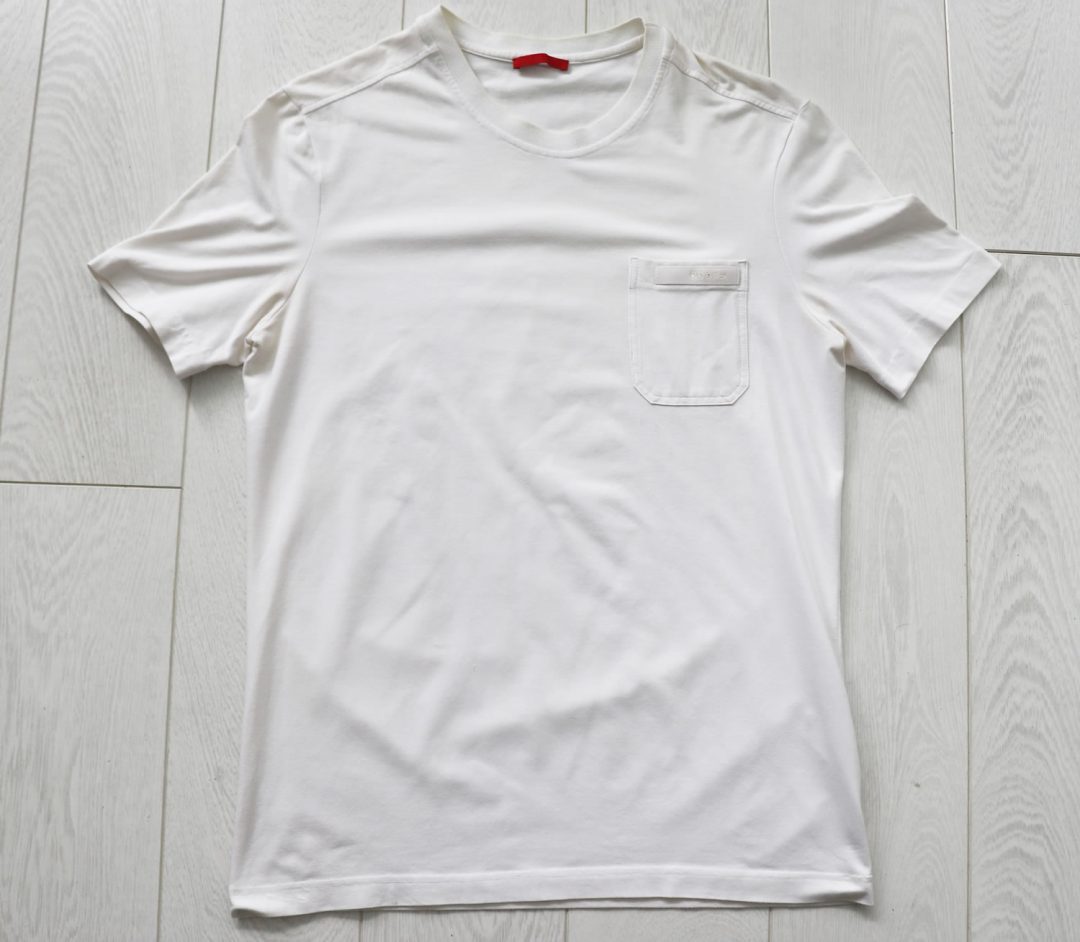 One of the most exclusive luxury brands in fashion today, Prada are not only on the catwalk but create some amazing white T shirts.
Loud logos and graphics are a no-no, and this white top is a classic, with a pocket to the breast and toned branding, it looks understated and plain.
Once you put this on you'll know you're wearing something special, made from super soft cotton and elastane, the fit is good and the shirt will stand the test of time. The downside is the price, and it is a very expensive option for a basic tee.
If you have the cash and want something special, simple and stylish to pull out of your wardrobe, this could be an option.
Composition: 93% cotton, 7% elastane
The Fit: Slightly fitted t shirt
Price: £110
The Feel: Soft to touch
Weight: Mid-weight
Style It: The ultimate of basic tees. Versatile, it can be worn on it's own or with a jacket.
Made In: Tunisia
Premium T Shirt Brands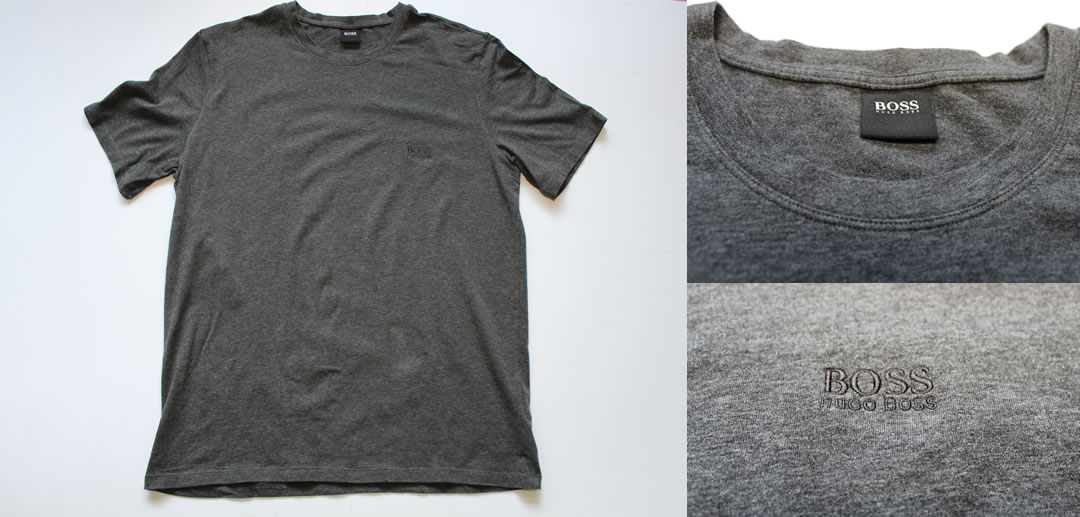 Hugo Boss is a high end fashion label which specialises in a number of clothing lines and collections.
From their ready to wear luxury fashion to great smelling fragrances, and produce some fine basic tees too. This from the BOSS line is a medium weight, soft cotton shirt. A toned black logo keeps the look to a minimal, which is key to any basic.
Composition: 95% cotton, 5% elastane
The Fit: Regular fit
Price: £45 for a pack of 2
The Feel: Soft to touch
Weight: Mid-weight
Style It: Wear this out on it's own, or style it with a light summer jacket.
Made In: China
The White T Shirt Company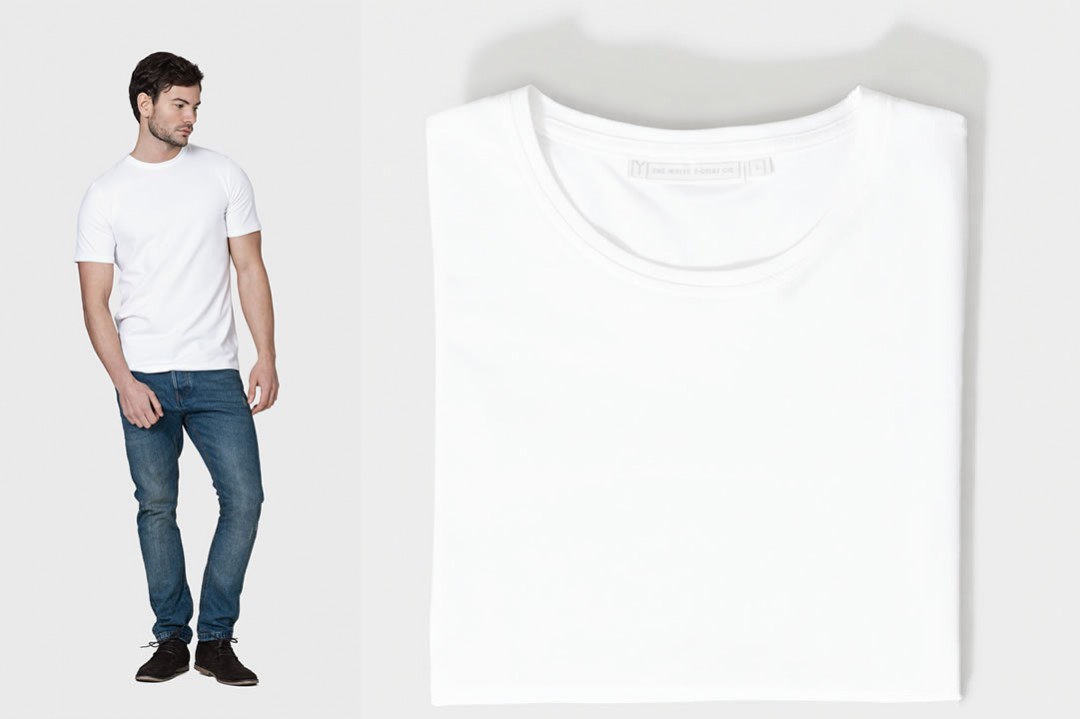 The White T Shirt Company is a brand which is about sustainability and ethical fashion. Born in the North East of England, the mission is clear; To create a range of ethical, stylish perfect basic T shirt without compromising quality.
I still own a few of their T Shirts, however sadly The White T Shirt Company has closed it's doors. This came back in 2022, but the brand could make a comeback sometime in the future.
They are 100% organic and are certified by GOTS (Global Organic Textiles Standard), with every element of the production process monitored; From the picking of the cotton buds in Turkey to the construction of the shirts in Ukraine.
The White T Shirt Co. has a range of products including V-neck, crew neck, slim fit and loose fit shirts, in the staple colours of white, black and navy.
The shirts feel great, with the range of fits available there is something for everyone, and for every occasion. Keep an eye on their Instagram for updates of a comeback.
Composition: 95% cotton, 5% elastane
The Fit: Loose fit and slim fit available. I find the fit is true to size, and prefer the slim fit shirt for a smarter look.
Price: £35
The Feel: Soft to touch
Weight: Light-Mid weight
Style It: Wear these on their own, or with an open shirt to create a cool summer look
Made In: Ukraine
Budget & High Street Fashion T Shirt Brands
Intimissimi Uomo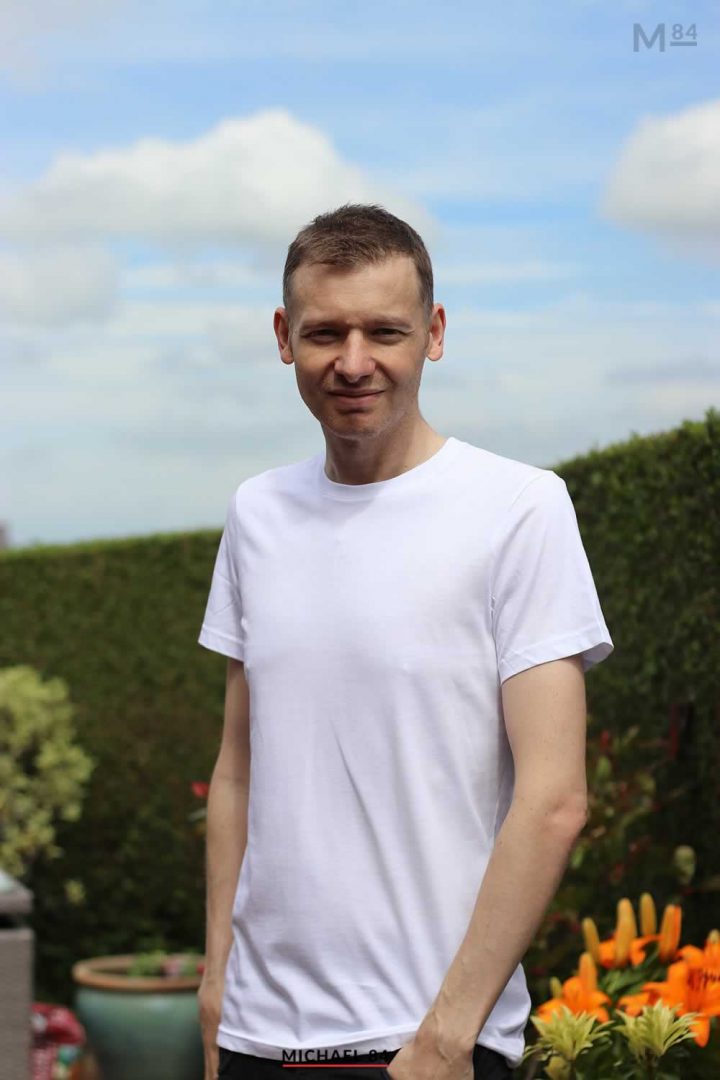 One of my favourite brands I've discovered for quality basics is Intimissimi Uomo. This is the men's line of Intimissimi, and I've already featured the Intimissimi Supima T Shirt in a review.
I like that they offer a few different t-shirts at different price points with different fits made of different materials. Their standard supima cotton T Shirt is great value, and the extra fine supima cotton t-shirt really is top quality for a great price.
Composition: 98% extra fine supima, 2% elastane
The Fit: Standard to slim fit
Price: £27
The Feel: Very soft
Weight: mid-to-lightweight
Style It: Perfect to wear on it's own, or layering with an open shirt to create a smart casual look.
Made In: Serbia, Sri Lanka, Bulgaria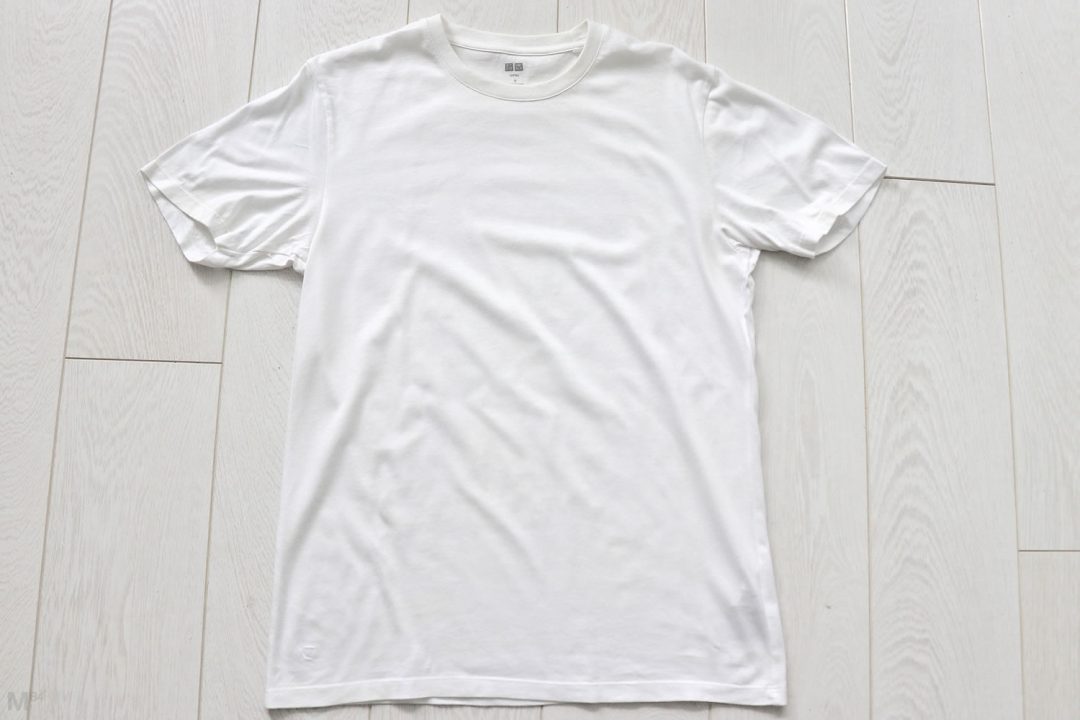 A brand which is well known for it's good quality basics, Uniqlo comes in with a quality basic T Shirt at a really good price point.
The Japanese brand's Supima cotton T Shirts are well known to be very soft and comfortable to wear, and at a shade under £20, represent very good value for money.
The fit of the tee is a standard fit, which is a pretty good fit. It's not the slim fits of other fashionable T-shirts, but it's also not big, baggy and boxy either. An overall good fit, made from soft pima cotton which they call Supima.
Composition: 100% Supima Cotton
The Fit: A Standard Fit
Price: £19.90
The Feel: Very soft
Weight: mid-to-lightweight
Style It: Perfect to wear on it's own, or layering with an open shirt to create a smart casual look.
Made In: India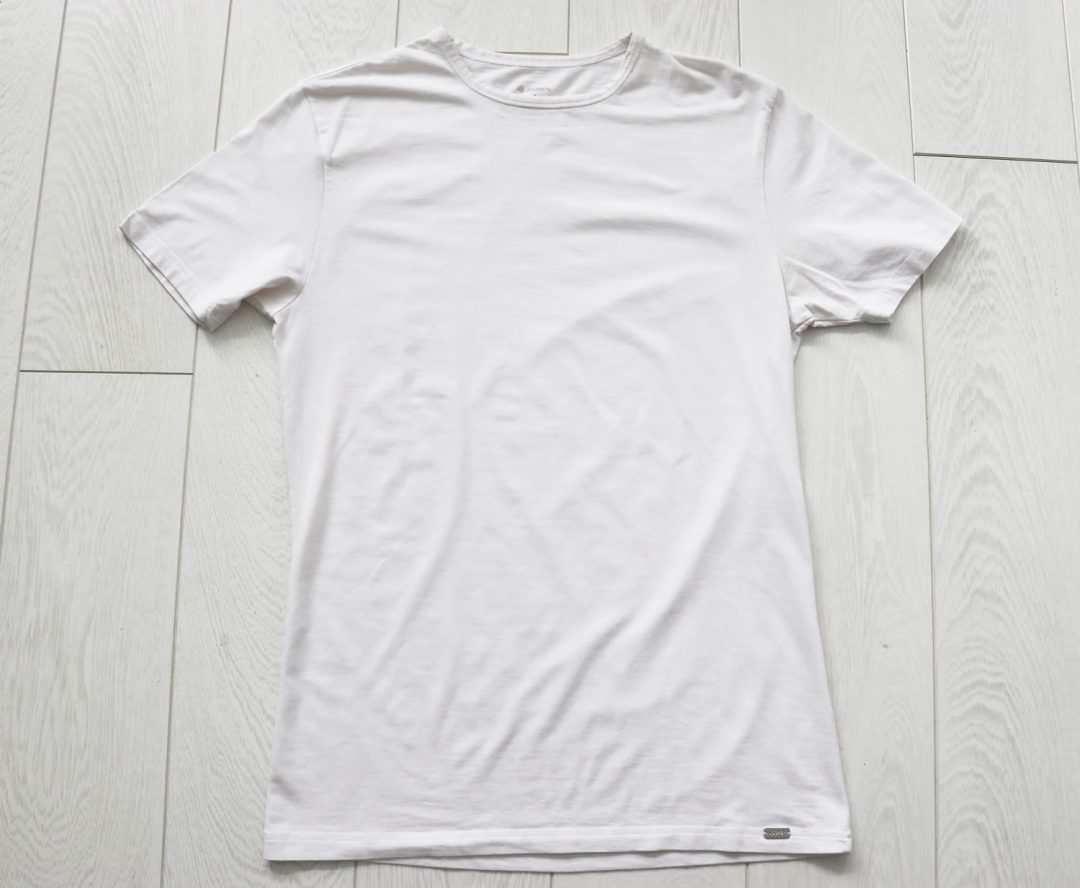 Founded in 1876, Jockey is a company from the USA which has a rich history underwear and sleepwear, known for having invented the first Y-front brief in 1934. Fast forward to today, and they are producing some innovative, and quality basics.
The modern stretch t shirt comprises of 94% cotton and 6% elastane/Lycra, which is slim fitting. The sleek fabric is fine and light, and is very comfortable to wear.
The Microfiber T shirt is an innovative fabric, which is a composition of 91% polyamide and 9% elastane. which results in a very soft, and silky finish. Extra soft, flat seams and a waistband along with no neck label makes it a comfortable wear. Buy this from Jockey here.
Composition: Modern Stretch: 94% cotton, 6% elastane. Microfiber: 91% Polyamide, 9% elastane
The Fit: A slim fitted style which cuts close to the body.
Price: £27 2-pack modern stretch; £42 Microfiber T-Shirts
The Feel: Modern Stretch: Soft Microfiber – Silky smooth
Weight: Modern Stretch: Lightweight – Microfiber: Very lightweight
Style It: Loungewear, this can be layered with a light denim jacket to create a summer look.
Made In: China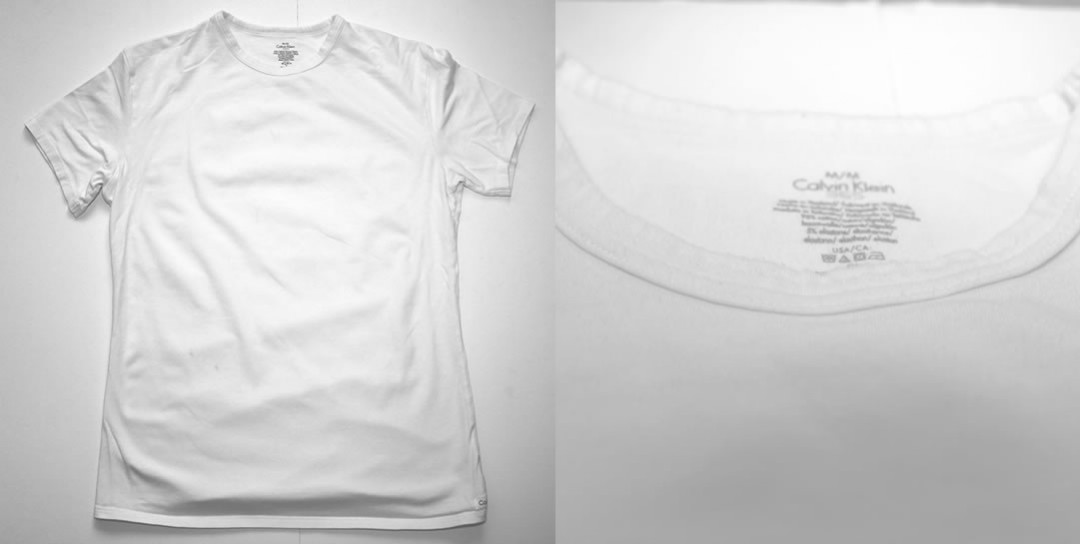 Calvin Klein basics are always very good fitting. I have had a number of them over the years, and their stretch T shirts are really nice, with a beautiful soft feel and hugging fit. Entering at a high street price point, you can pick up a pack of two for around £36.
They will still have a good fit and feel after several washes, however they will start to look tired if you wear and wash them a lot, but are a good choice if you are looking for a high street branded basic which delivers quality for a reasonable price.
Composition: 95% cotton, 5% elastane
The Fit: Fitted
Price: £36 for a pack of 2
The Feel: Soft to touch
Weight: Mid-weight
Style It: A basic which is best worn with an open shirt or cardigan.
Made In: Thailand
Known for their inexpensive fashion, H&M produce a large range of basic items at affordable prices. However, the low price-points should not be a complete turn-off if you are looking for a basic t-shirt, as H&M offer several ranges of t-shirts.
This V-neck is from the stretch range, is features a fine cotton gauge and contains elastane to create a more fitted look.
For under a tenner, it's not going to break the bank, it's soft to touch and does have a good fit. It stands up pretty well in terms of durability, but should be considered if you're looking for an affordable basic tee.
Composition: 95% cotton, 5% elastane
The Fit: Slightly Fitted
Price: £4.99
The Feel: Soft to touch
Weight: Mid-weight
Style It: This top can be worn on it's own or with a casual jacket.
Made In:  Bangladesh
The Perfect Fitting T Shirt
I think as guys we are a bit slack and sometimes forget about the fit of clothing, especially something as seemingly basic as a t-shirt. We think, if it's too small it doesn't fit, and anything else is fine.
The fit says a lot, and can change depending on what kind of look you're going for, and on the occasion.
A t-shirt which is far too baggy will almost always look sloppy and not right, even slightly baggy can be a no-no depending on the occasion and look you're going for.
On the flip side, something which is really tight fitting will look silly, no matter if you think you look great showing off "your guns" or not, to everyone else it looks like you're wearing your little brother's t-shirt.
Wearing the right fit of clothing for your body type is always important. Getting the perfect fit is something you should aim to do, even in as something as basic as a t-shirt.
So what is the perfect fit?
It's a compromise between the two, but more importantly it will depend on your body shape and what actually fits and feels perfect for you.
Regular Fits
For the average body type, but make sure you get the right size.
When trying these on they should be slightly baggy with room for manoeuvre, not fitted however not very baggy. If you have a bit of a belly then it's good to hide it a little, but don't make the mistake of going too big.
Slim fits
Perfect for the slender guy and muscular body types. It will be form fitting, so it should always create a good fit. This kind of fit is good if you're wearing a t-shirt on it's own, with an open shirt or even with a more formal jacket or blazer.
Super tight fit
You might hear of people talking about t-shirts which look like they're "painted on" because they are so tight. People who go to the gym think this will make them look good, it does not.
The effect it usually has is looking like you're going to break out your clothing, which is not really fashionable or great looking at all. I can't imagine these being too comfortable to wear either.
Oversized/Going a size up
If you have a beer belly a lot of people try to cover it up wearing baggy clothing.
This actually makes you look bigger than you are. The fit is the key, and make sure it's a well fitting piece of clothing, not too small and not too baggy. You should wear clothing which fits your shape.
Side note – Try them on
If you get 5 regular fit medium t-shirts from different brands they'll almost certainly fit you differently.
Mix this up with a slim fit or oversized fit, and you're in a minefield of different sizes. The key is to try different sizes from different brands (and cuts) so you get the correct one for you…
A medium from one brand may not be the same size as a medium from another.
The Best T Shirt Materials
The fabric used in basic T shirts is either 100% cotton, or a mix. A poly-cotton blend is sometimes used, but are usually found in lower quality products. Despite a few good points, it is not a natural material and are less breathable.
A lot of better quality shirts contain elastane. As the name suggests, it's elastic, which gives the Tee stretch, and can maintain shape well, as well as giving you a really good fit.
100% Cotton
The most common of t-shirts. 100% cotton can be both inexpensive and very expensive. Cotton is not all the same, and there are various types of cotton, including Ringspun, Pima, Jersey, and Combed.
The four mentioned are known to be quite soft cottons, and so are quite desirable.
Pima is said to be like Egyptian cotton, which uses extra long staples of cotton, whereas something like Ringspun uses a mix of long and small, but is still soft to touch.
Of course the key to this is to get out and feel the t-shirts, a soft-touch feel is always a good thing to wear.
Poly-blend
Poly-cotton or Poly-blend t-shirts are those with a mix of polyester and cotton in their construction.
The mix could be anything, but you may typically see 50/50, 65/35 or 80/30 with the two larger numbers being the cotton.
What Is Poly-blend?
Well the first thing you should know is that polyester is a man made material. Since it's not a natural product it has many great attributes.
These are less shrinkage, very soft feel, more versatile colours, and they're said to wrinkle less.
However many people don't like them because of the chemicals which are used in making them, they are less breathable and in general not used for a top quality basic tee.
90-99% cotton with elastane
T Shirts with elastane are something I love, and I identify as a quality T-shirt. They're somewhat of a darling of the basic T-shirt world.
What Are Cotton T Shirts With Elastane?
Well as it suggests, it's elastic, so it can basically fit to your form. When purchasing items with elastine they could be branded as a "Stretch T Shirt", which is an indicator to look out for when wanting a t-shirt of this type.
A lot of the higher end labels use this in their t-shirts, and command a higher price, and usually tees with elastane also use a nice, soft cotton.
They are not exclusive to the luxury fashion brands, and you can find these types of tees on the high street too.
T-Shirt Neck Types
The types of neck and collar are growing. The two classics you will be familiar with are crew neck, also known as round neck, and V-neck. These two are the most common, and you'll find a vast array of tops with this neckline.
More fashionable or fashion forward types of neckline have been a scoop or deeper V.
They are exactly as they sound. The scoop neck is like a rounded collar neck, but a larger cut. The deep V is the same as a V-neck with a longer cut, and exposes more of the chest.
Style advice: Stick with the classics.
The classic V will elongate your frame, with a crew neck creating a more boxy look. Deep V and huge scoops may be marketed as "fashion forward" by some brands, but they have not stood the test of time, and are being utilised by the gym going fitness freaks.
If you're going to the gym or beech and have the body for it, it can be acceptable, otherwise avoid. For everyday situations, casual or formal nights, stick to the classics.
Timeless Colours – The Perfect White Tee
As far as the basic T-shirt goes the plain white t-shirt is the most historic, quintessential and versatile colour you can wear. Pull any item out of your wardrobe, and it will pair seamlessly with your perfect white tee.
From a pair of light coloured chinos to dark coloured jeans, a summer denim jacket or classic leather, white will always work.
The other colours considered to be a staple and basic in your wardrobe are a mix of greys, light and dark, the classic black, and even navy blue. These are the core colours of T-shirts which you should look at buying when choosing a basic for wearing in an outfit.
How To Style A Basic T Shirt
Styling a basic T-shirt is incredibly easy. As you'll know from the item itself, it's an incredibly versatile piece of clothing, especially if you opt for a staple colour. If you're styling a white T-shirt, there's so many options for your overall look.
Equally, if you're looking at outfits for black T-shirts, there's once again plenty of options to pair this up with. Finally the other staple colours include grey and navy.
If you want to dress up a plain T-shirt, you can do so by wearing a blazer jacket with a T Shirt. This looks effortlessly stylish, it's a timeless look and is so easy to pull off.
If you want to go for a more smart casual look, layering a check shirt with a T-shirt is a great way to do this.
The shirt and tee combination looks it's best in the summer, and you can roll up the sleeves of the shirt to give it a more edgy look.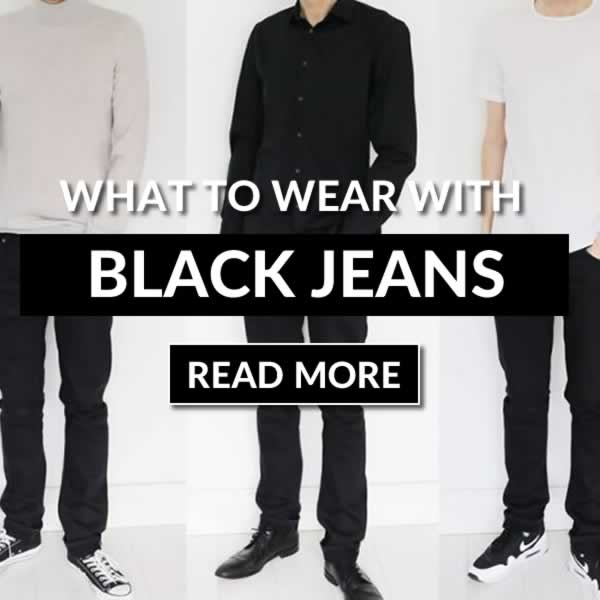 Choosing something like a basic T-shirt can be a simple task, but you should always consider the main points when shopping for that essential menswear fashion piece.
The fit is key and will make a statement to what type of look you are going for. Whether it be an easy relaxed loose fit for the beach this summer, or a more fitted tee to wear with a blazer for a smart casual look.
Keeping an eye out for where the product was made is another increasingly important factor, with a lot of people supporting ethical fashion and identifying the skill and heritage of Western craftsmanship.