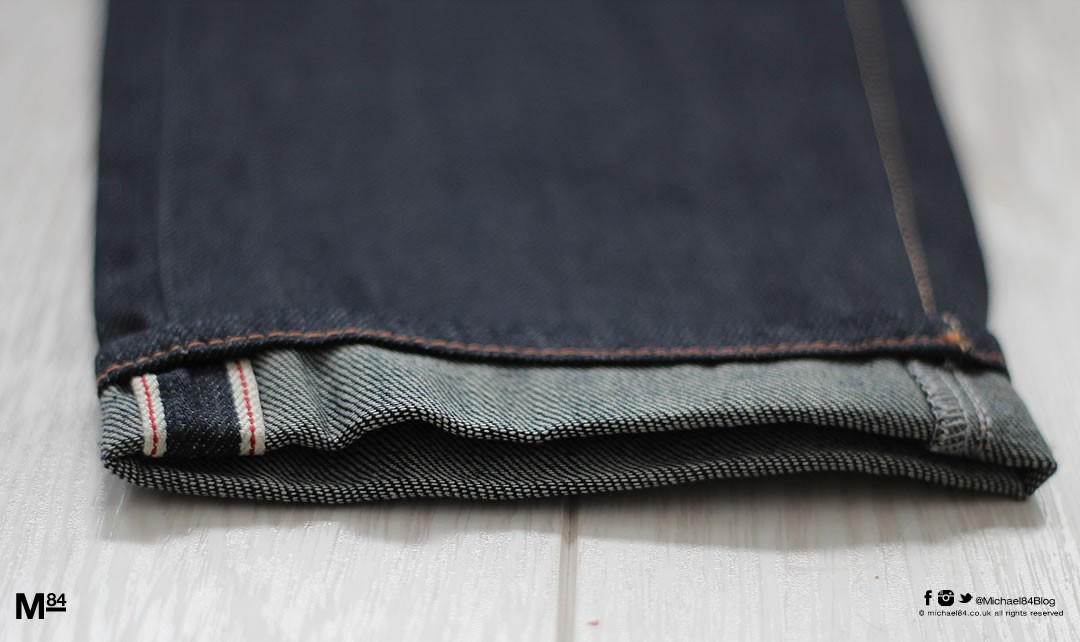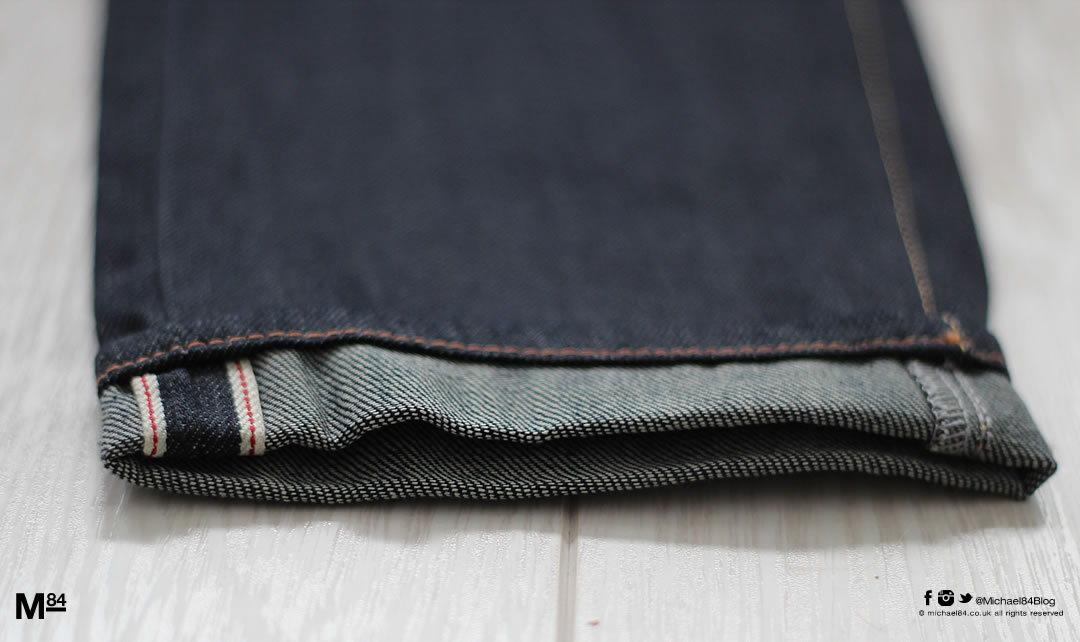 It's a term you may have heard if you've been looking for a pair of jeans.
What is raw denim?
Raw denim is denim which is untreated and has not gone through a wash process. It's also called dry denim, and is the purest form of denim for a pair of jeans. Raw denim is usually solid, with no distressing or rips.
The idea is you get the untreated denim and with your own wear and tear, create your own imprint in the denim over time.
For the purpose of this guide we'll say there's two different types of denim; Raw denim, which is sometimes called dry denim, and washed denim.
These two terms are quite self explanatory, with raw denim being unwashed and washed being, well washed.
Here's an in depth beginners guide on raw denim.
Raw Denim Or Washed Denim
It all starts at the manufacturing and finishing process. When a pair of jeans are created they can be put through a wash. This is done with lots of jeans because it makes them a lot softer, it reduces shrinkage and it leaves you with the finished product.
Once the jeans are dyed and then washed, they'll maintain their look with minimal shrinkage and loss of dye, and the denim will look pretty much exactly the same once the customer starts wearing a pair and puts them in the wash at home.
Raw denim differs, as in it's final stages it's not put through a wash. This means that the raw denim and dye is maintained and doesn't lose it's original integrity, it's more rigid and firm. This means that the denim will change over time, giving it a life of it's own.
For these reasons, it can rub off, and you're likely to find warning labels of this on the jeans, especially on colours such as raw indigo where the dye can transfer onto your other clothes or even skin.
Denim connoisseurs really love raw denim, they will tell you that the denim has a life of it's own, and will develop characteristics from your daily life, from general wearing and stretching, to dirt and scuffs, it's all in your denim until that first wash.
From then on it will look different. That means if you have two people with the same pair of raw denim, over time they should look different as they wear them differently, whereas with washed denim the integrity should remain more or less the same.
Raw denim is denim which has not been put through a wash process. It is harder, more rough and as the name suggests feels raw. It is liked by many denim enthusiasts, but if you prefer a softer denim, you may want to give this a miss.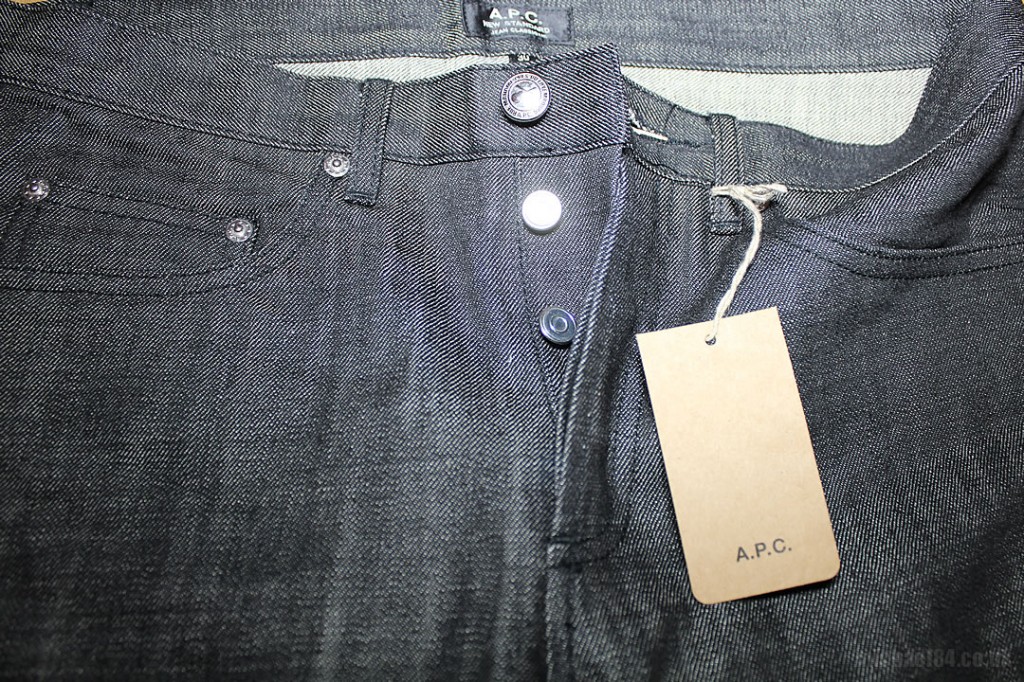 How Often Should I Wash Raw Denim?
It's a question which a lot of people ask, and there's no definitive answer. Many will say you should wash a pair of jeans every 6 months, some say never wash them. You should wash them when you feel comfortable to do so.
Bear in mind that when you wash them they will change, they will probably have some shrinkage and some of the dye will come out in the wash, so be careful putting them in the machine with other clothing.
How Should I Clean Raw Denim?
If you're not going to wash them, it doesn't mean you shouldn't keep them clean. You can spot treat the denim should you get any spills or dirt on them, and when it comes to keeping them fresh, it's a good idea to air them out every now and then so they don't smell.
Once you think they really need to be washed, that should be the time to wash them, and you'll see a change in how they look after they've been washed.
Raw Denim vs Selvedge Denim
You may have also heard the term Selvedge, are raw denim and selvedge the same, or different?
As we've discussed, Raw denim refers to the state the denim is in, i.e. unwashed/untreated.
Selvedge denim is how the denim is produced, and the finish. With that said, you can get raw denim which is selvedge, and also washed denim which is selvedge too.
Since selvedge is more expensive to manufacture, and raw denim is seen as more coveted, you'll often have selvedge raw denim jeans. However it's important to note that you can also get washed selvedge denim.
Best Raw Denim Brands
There's a whole host of denim brands which do raw denim, and you should choose one of a brand with denim at it's heart, rather than a general fashion label.
These include Nudie Jeans, A.P.C, Cheap Monday, Edwin, and Levis.
That's the guide on raw denim, so next time you're looking for some jeans for your next menswear shop, you'll know exactly what raw denim is.
I think it's good to include a pair of raw denim in your wardrobe, you can read my guide to how man pairs of jeans you should own to see the five pairs of essential jeans.