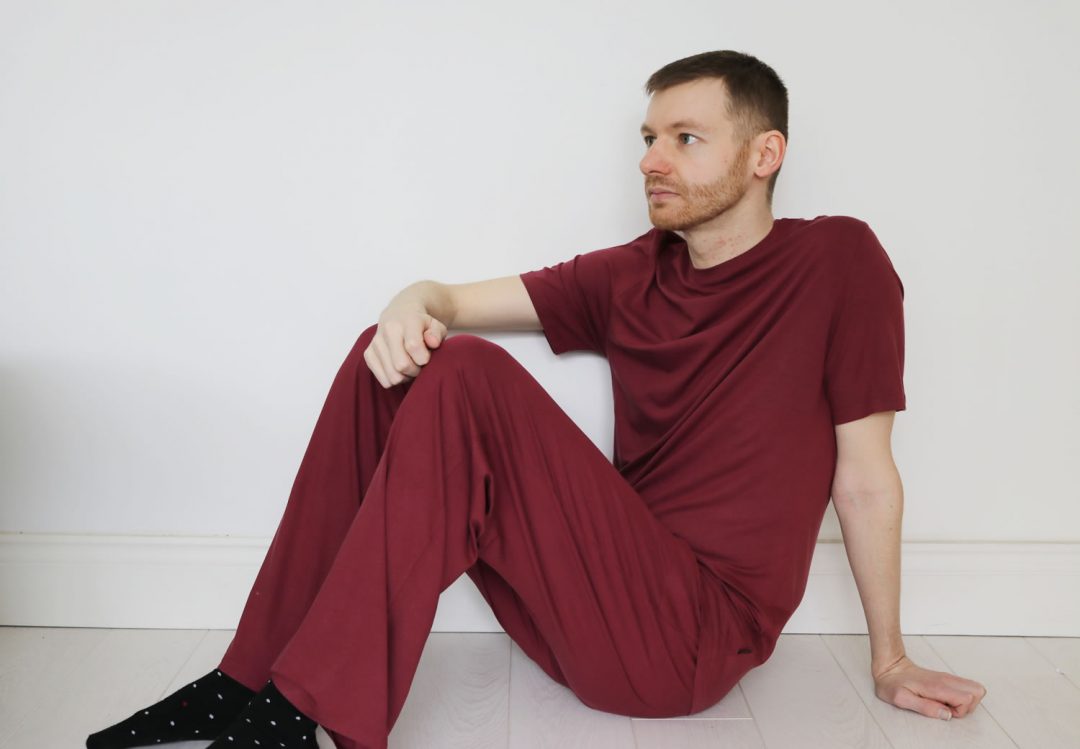 If there's one piece of menswear which is on trend right now, it's loungewear. I have been a big fan of this for a long time, and it's usually worn for bed, or as the name suggests, lounging around.
This is for the obvious reason, we're all staying at home at the moment. But even when that comes to an end, lounge wear is a must have for stylish guys.
Life is all about the little treats, and a few pieces of luxury loungewear is definitely an investment.
Just because it's super casual and laid back, doesn't mean it has to be sloppy. There's plenty of comfy casual clothing to wear at home already, but there's something about lounge wear that has that certain elegance to it.
Quite a while back I got some really high end loungewear, I think it's been on the blog before but I've never really written a proper blog post about it. Now is as good a time as any to talk about it.
It's from Derek Rose, and it's something which I really love to wear.
Luxury loungewar has that high end feeling that you'd get when wearing a good suit. The difference is that this is laid back, casual clothing for wearing at home.
Now, these are not traditional PJs or "Formal nightwear" as it's called because it's posh, this is more for relaxing. I associate the more traditional PJ style with two age groups; Really little kids, or really old men. In our 20's and 30's and even 40's, where does that leave us? With lounge wear.
What Makes Lounge wear, Loungewear?
So you might be thinking what is loungewear? Isn't this just a t shirt and pair of bottoms?
Well yes, it is. But there are a few different factors which makes this type of clothing different from the same pieces you'd wear outside.
These are some of the things I think makes loungewear good, and what you need to look for:
The feel – Super soft fabrics
The fit
Plain garments or tasteful patterns
A focus on comfort
When it comes to fabrics, the best which are used are soft. These are rich cottons, silk or wool such as merino wool or cashmere.
The fit is a combination of it being very nice loose fitting pieces, however cut close to the body. This gives the pieces a slim style of look, while keeping you nice and comfy with a fit which isn't tight.
You can look cool in the plain and simple sets, which are usually in the same colour, or two colours which go together well. You can also get patterned designs which are tastefully done, and don't look out of place.
You can get both long sleeve and short sleeve tops, as well as long pants/trousers or shorts. These just come down to your personal preference.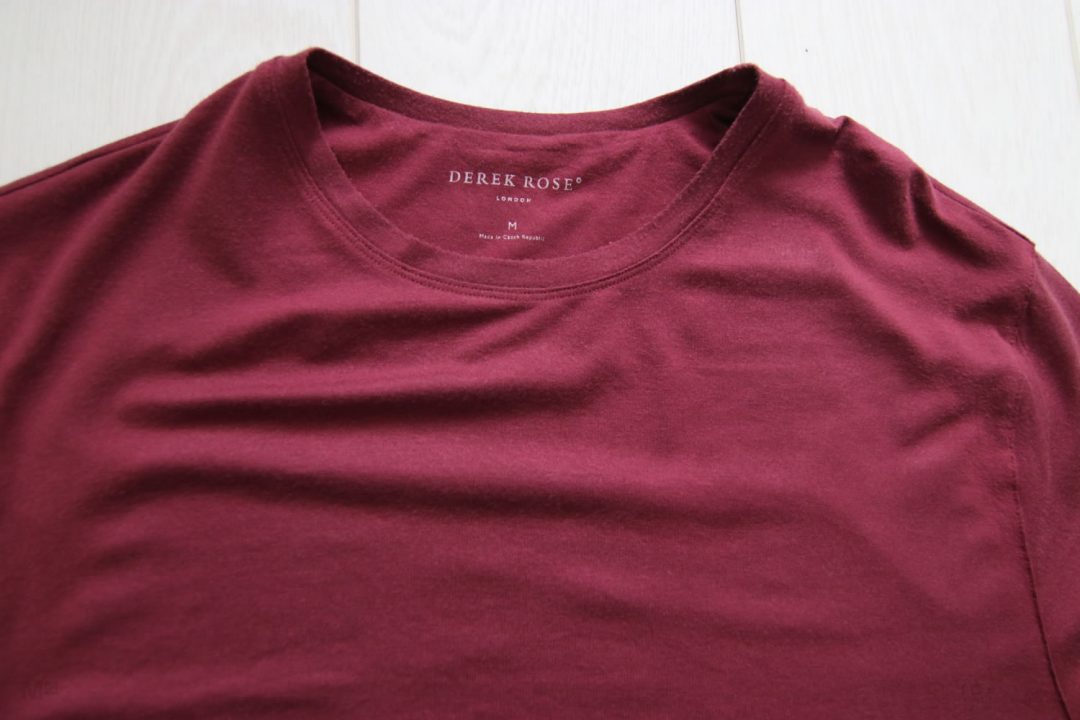 Plain Style, Soft Feel
My idea of the perfect item of clothing to wear either chilling out or in fact going to bed are a pair of either soft cotton trousers or shorts, and if it's cold, which it usually is, the same in a T-shirt.
This is Derek Rose's Basel fabric, which is incredibly soft to touch, and is the right balance of being fitted with an element of a relaxed fit.
It's made of micro modal with a touch of elastane which gives it just a little bit of stretch and makes the fit perfect.
I got a round neck T Shirt and some loungewear trousers which are in a deep red colour which they call Bordeaux. The trousers have a nice opening at the bottom which I prefer to it being cuffed, you get more of a sense of freedom around the ankles.
They come with two side pockets and a back pocket, so plenty of room to keep a phone which is pretty essential these day when you are relaxing.
They are quite expensive, with the trousers coming in at £95 and the T-shirt coming in at £69, but I think as a one-off luxury purchase as a treat, it's a good buy.
I have actually worn the T-shirt as a regular tee during the daytime I like it so much.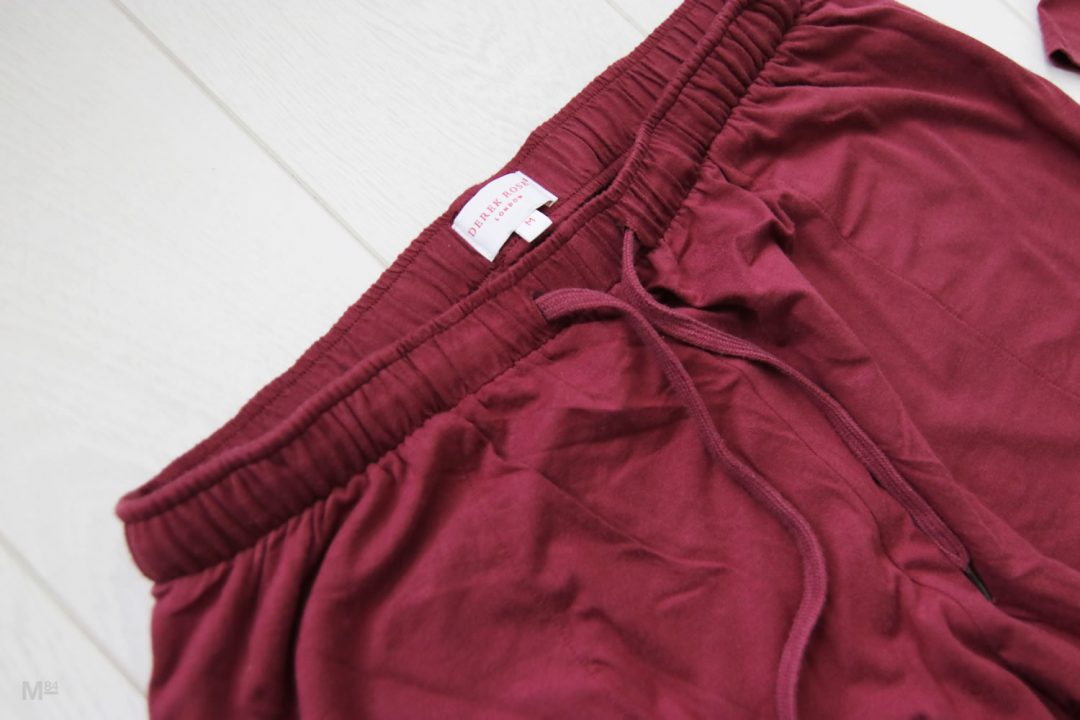 You can check out more of my style guides for men if you're interested in looking your best in the clothes you have. There's everything from smart to casual style for all occasions.