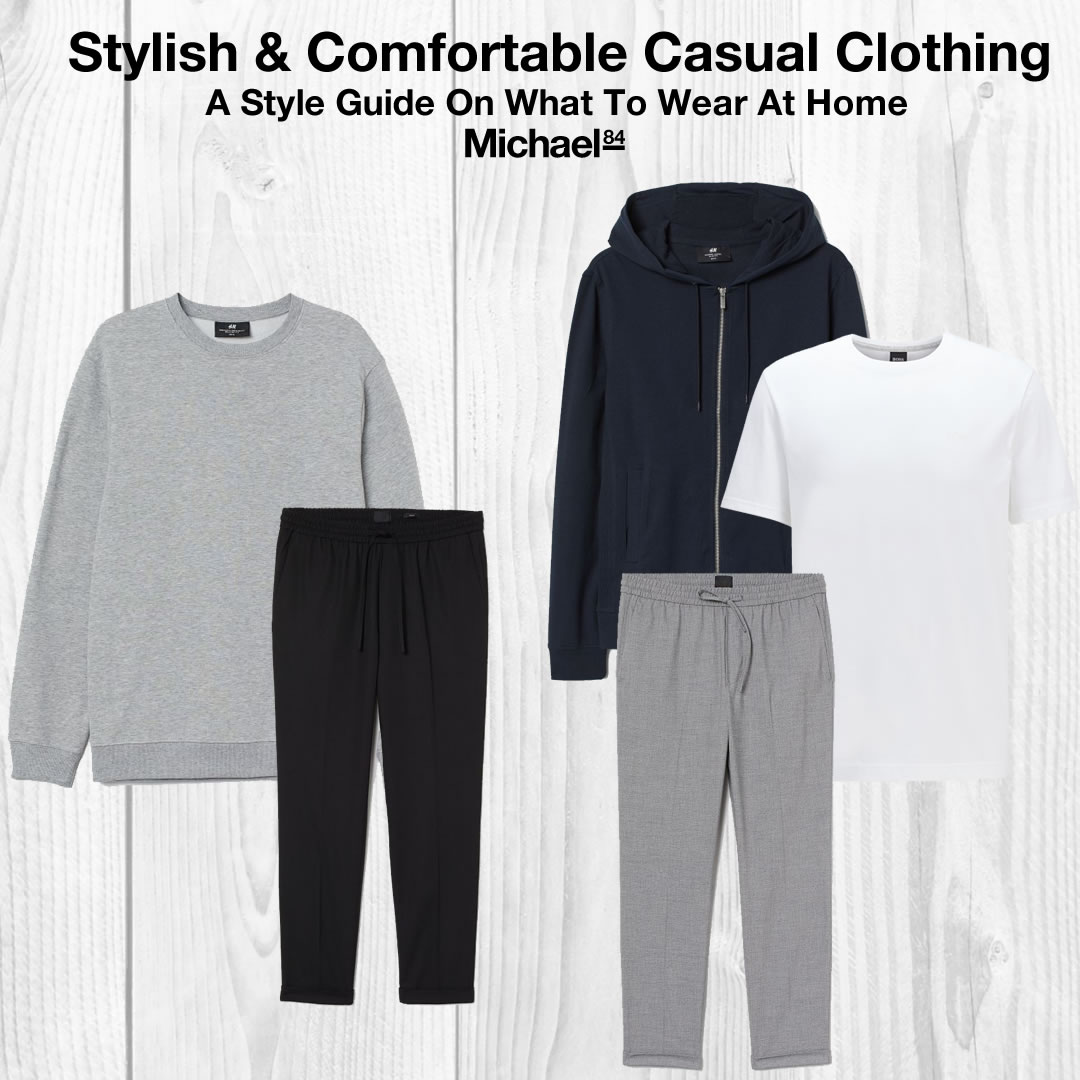 Stuck at home? You're not the only one, we all are right now!
I thought that I would create some content around what to wear at home while you're lounging around or working from home. Your best chill out clothes are usually reserved for weekends and an evening, but in the current climate, it's the new everyday outfit.
Here's what you can wear at home which is both comfortable and stylish.
If you're working from home, chilling at home because you can't work or you're just wondering what you can wear while being in the house, these are some of the clothes any guy can wear.
They're all super comfy, but that doesn't mean you have to look sloppy.
Here's some of my favourite pieces of menswear to put on while you're inside.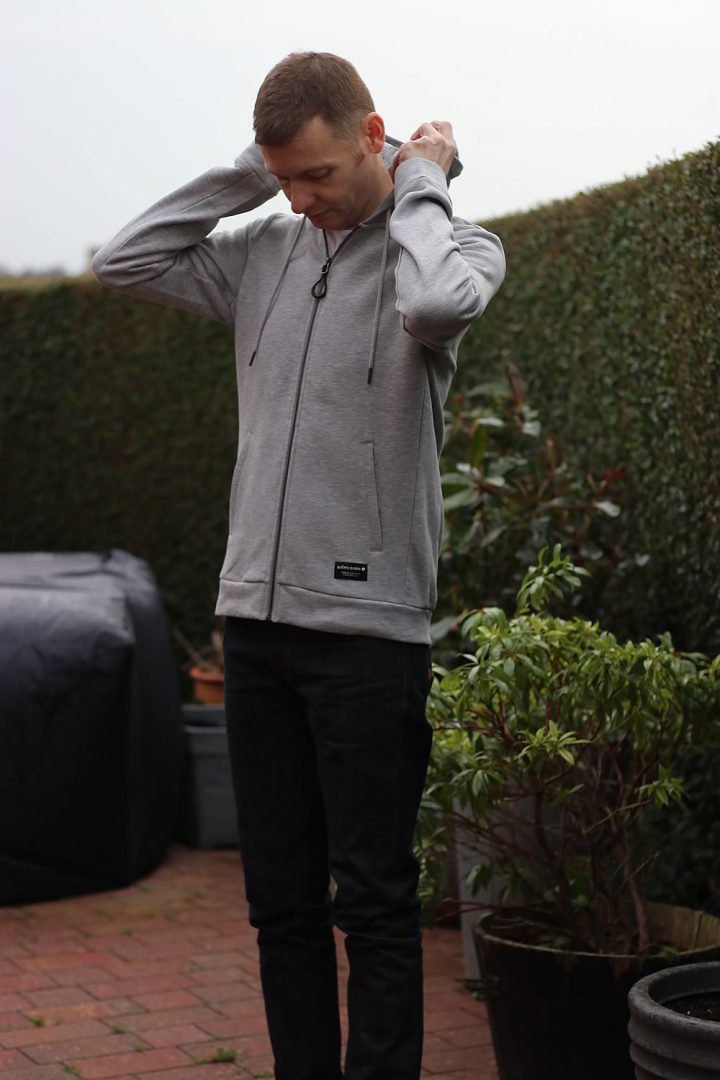 Hoodies
One of the staples of stay at home fashion has to be the hoodie. It's one of the most basic sweats you can rock, and it even comes with a hood.
Wear it inside with the hood up when want to be totally immersed in your own world,  or just have the hood down. One of the most universal modern items to wear around the house is a hoodie.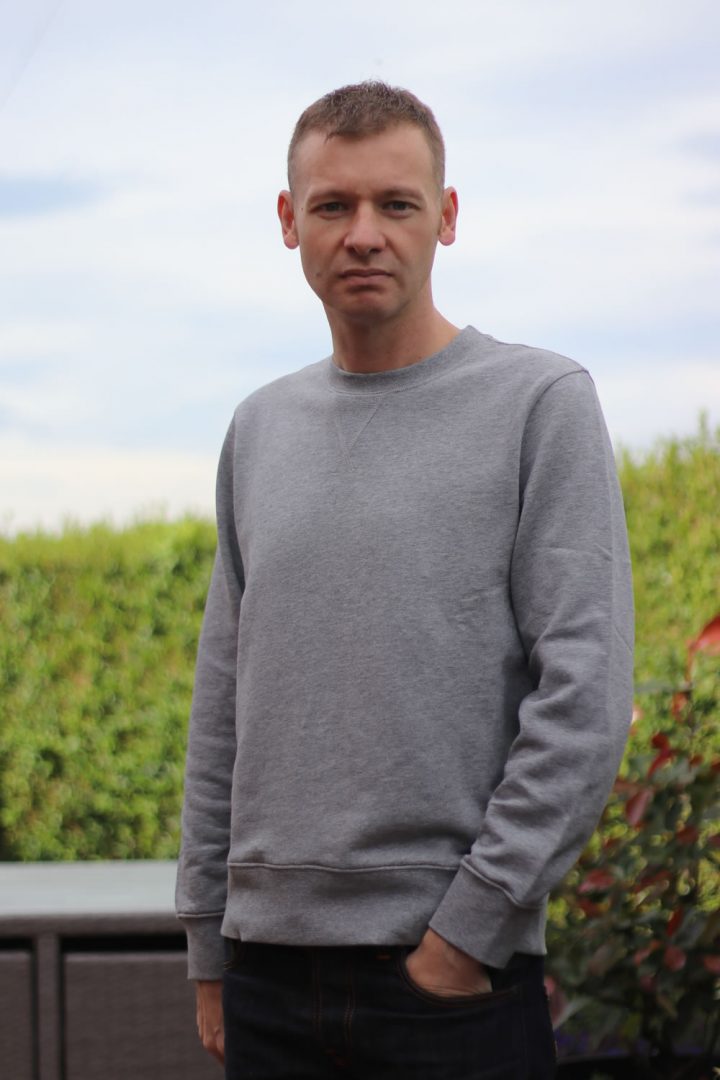 Sweatshirt
If you prefer your sweats without a hood, then a sweatshirt will be your go to piece of clothing. The traditional sweatshirt has come back in a big way, overtaking the popularity of the hooded variant.
You can get a slim fitted version which is the more stylish option, or go for a regular or relaxed fit for the ultimate in comfort. Whichever you go for, both will keep you warm in the crisp weather.
T-Shirt
The most basic item of clothing is one you can wear easily in the house. A T-shirt is a must have item, and you'll already have plenty of them.
If you want to make this look smarter for in the house, keep it plain or with designs, logos or graphics to a minimum. A clean looking T-shirt always looks crisp, combining the easy to wear piece with a hint of minimalist style.
Check out the best T Shirt brands guide right here.
Luxury Loungewear
If there's one thing I love, it's luxury loungewear. What is luxury loungewear? Put simply, it's relaxed cotton tops and bottoms which are incredibly comfortable to wear. You can call it grown up pyjamas, they're perfect to wear.
The main difference from the luxury end is the materials used and the fit. They have more of a fitting but still comfortable fit, made from the most luxurious cottons, modal and other super soft and stretchy materials.
This is my lougewear from Derek Rose. I have to say it's so silky soft and comfortable. It's always such a pleasure to wear.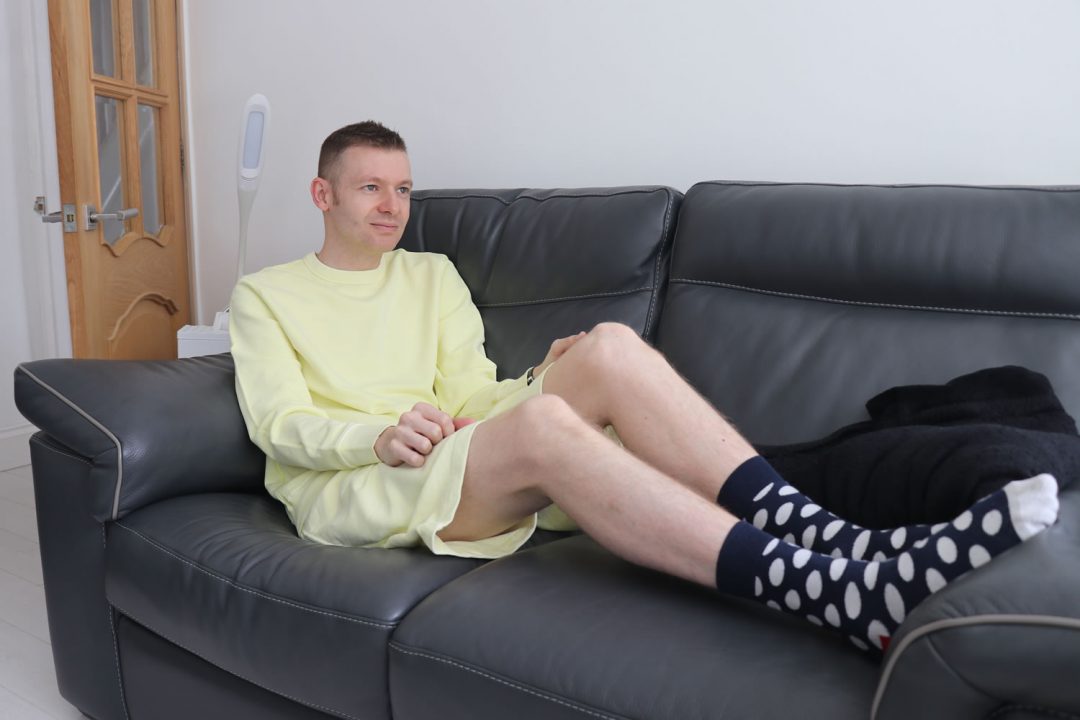 Basic Loungewear
Basic Loungewear is the same as the luxury range, albeit at a more affordable price point. Just because it's more affordable doesn't mean it's not good, far from it.
You can buy basics from high end fashion brands and high street brands, both of which are really good.
Brands like Hugo Boss, Calvin Klein and Armani do a range of very nice loungewear. From bottoms to long sleeve and short sleeve T-shirts, there's a wide range available.
Team up the same colour T-shirt and loungewear shorts and create a co-ords outfit.
Chinos
If you do need to wear something more formal than sweats, chinos are a pretty good idea. They're possibly the smartest piece of clothing you can wear on your lower half which have the comfort factor.
They're made from cotton and are usually fine and lightweight, making them comfortable to wear. You have that added bonus of chinos being seen as a smart casual item, so if you need to answer the door or go to the shop, you'll be ready to go.
Joggers
I've featured joggers on the blog quite a bit in recent times. They've took on a new form, and are as popular as ever. Joggers have always been seen as a super casual item, but now they're fashionable and stylish your luck is in.
You can now be fashionable and have the ultimate comfort in a pair of joggers. My favourite have been the slim fit version.
You can get plain styles, or go for something more adventurous with a patterned pair of joggers.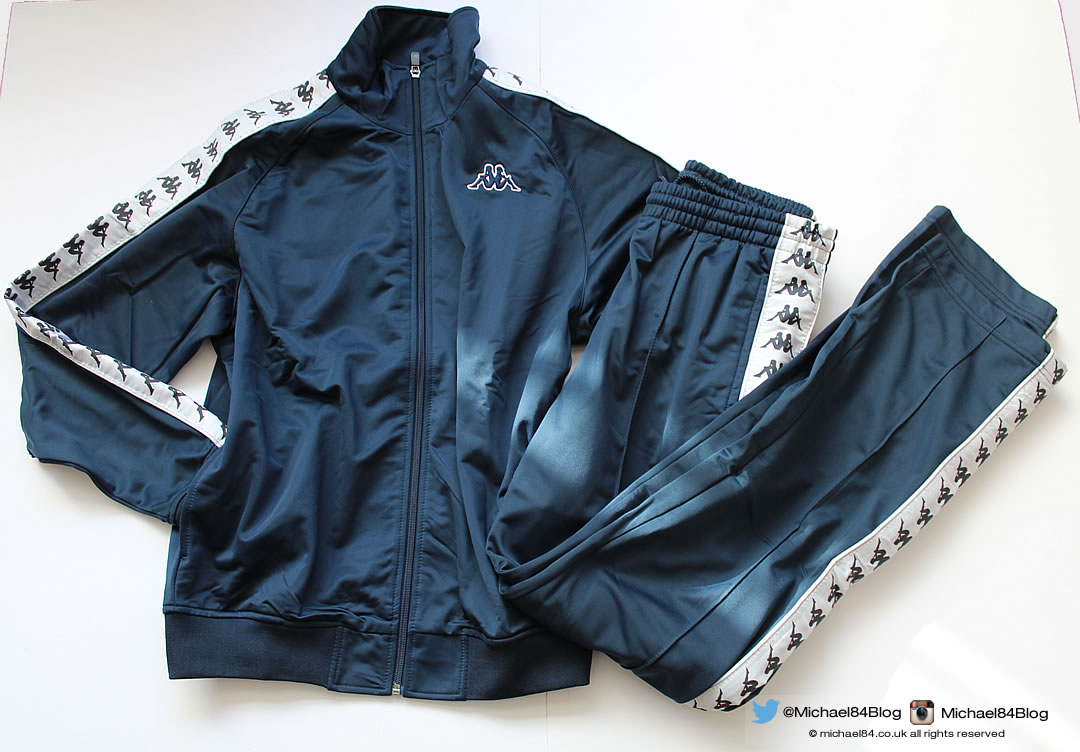 Tracksuit
For a laid back look with a bit of a retro vibe, a tracksuit could be your go to outfit. A track jacket along with some track jogging bottoms, it's a true outfit from the 90's. Built for comfort, you wear a T Shirt underneath, so can take off the jacket if you're feeling the heat.
Cosy Jumpers
Have you got a video call, Zoom or meeting? If you're working from home and your work or boss can see you, you might need to look a bit more work-like.
If you're working from home and need something that looks the part, a cosy jumper will do the trick.
Choose a plain jumper which you feel comfortable wearing. If you're on FaceTime or a video call you'll look like you're ready to work, at the same time being super comfy in a knit.
You can wear comfortable clothing which is also stylish. It's all about putting together a good looking outfit. Plain styles tend to look cleaner and more stylish, as long as you get the fit and colour combinations right.
Comfy Casual Outfit To Wear At Home
Here's a few outfit ideas which combines the clothing above. They're simple outfits which only contain a couple of items of clothing.
Outfit 1
Grey Sweatshirt
Black Joggers
Outfit 2
Navy Zipped Hoodie
Grey Joggers
White T Shirt
Comfy Clothing To Wear At Home: Tips & Advice
The aim is to pick out items of clothing which are comfortable but not sloppy
Choose plain pieces over patterns, graphics or loud clothing
You can wear comfy clothes with a good fit. This will maintain a level of smart even while wearing casual clothing
Loungewear is the perfect choice for laid back style
Wear the same colour top and bottoms to create a co-ords look
And there you have it, the best comfortable casual clothing you can wear around the house. Just because you're on lockdown doesn't mean you can't be stylish. This men's fashion guide will get you there, while maintaining the highest level of comfort.
If you're looking at how to dress your best, you need to check out the what to wear guides. Packed with style information and tips on what to wear for every occasion.