If you're thinking of wearing shorts this season, you'll be wondering one thing:
What shoes should I wear with shorts?
There's a ton of footwear options out there, and you'll want to pair your shorts up with the right pair of shoes. It's an item which should never go overlooked, there's a lot you can tell from a man's shoes.
Often, especially with the ladies, they're one of the first impressions you can give someone.
It can be difficult to find the right combination of shorts and shoes, so here's a guide on what shoes you should wear with shorts.
The Shoes To Wear With Shorts
There's a few different kinds of footwear combinations which work with shorts. Knowing the types of shoes you can wear is important.
As already outlined, even smart shorts are at the smart-casual end of the clothing formality scale, so you should leave out the most formal of footwear.
The shoes which look the best with shorts, from most formal to most casual, are:
Loafers
Boat Shoes
Espadrilles
Smart Casual Trainers
Sports Trainers
Sandals/Sliders
You should match up your footwear choice with the choice of shorts you wear. This is usually dictated by the occasion. More formal options like loafers will work well with chino shorts. A pair of sliders will go well together with swim shorts.
You should also remember that the overall look you're going for is wearing shoes without socks. However you will be wearing shorts with socks, which are called no-show socks.
These shoes are the ones which look best when it appears you're not wearing socks.
If you try for anything more formal, such as Oxfords, they will not go well together with even the most formal of shorts such as tailored, and will not look good with a sockless look.
There's also different fastening options; From lace ups to slip ons.
It's also worth mentioning the material of your shoes too. A lot of the shoes come in different material, which can denote formality, e.g. a pair of canvas trainers is more casual than a smart leather pair of trainers.
Materials to look out for are: Hard leather, suede, canvas or a mix which you're likely to find in trainers.
Loafers

When you want to dress to impress for summer, a pair of loafers is the way to go.
Loafers look good with a pair of smart shorts such as chino shorts or tailored shorts. Teaming these up with a shirt and possibly a linen blazer and you've got quite a smart outfit for summer.
Remember when choosing loafers you'll want to go for no-show socks, to keep the outfit looking as classy as possible.
Boat Shoes

Boat shoes are still fairly smart, but are just a step or two down from the more formal loafers.
As with the loafers, you'll want to opt for no-show socks, and team up boat shoes with a pair of smart shorts such as tailored or chino shorts.
To complete the outfit wear a linen shirt, tasteful polo or even a lightweight sweater.
Espadrilles

A more edgy and trendy option, espadrilles are the casual go to if you want a pair of slip ons.
Still, without laces they can still look quite smart in the grand scheme of summer footwear.
Pairing your espadrilles up with some chino shorts or even denim shorts will keep your outfit looking edgy and casual, while still maintaining a summer smart style.
Smart Casual Trainers

If you're looking for a pair of lace ups with a more casual edge, smart casual trainers are a great choice.
A low profile minimalist pair of trainers such as a pair of Adidas Stan Smith's are a great go to for summer. The clean white look goes with so many clothing options, including chino or denim shorts.
Complete the outfit with a clean t-shirt, polo or linen shirt.
Trainers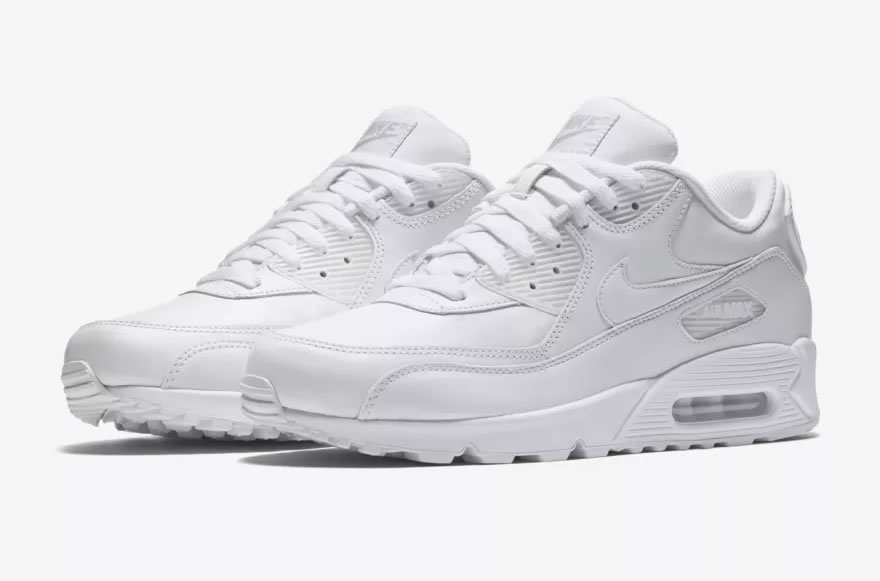 Regular sports trainers are still a good choice for summer too. If you prefer more street style over smart, every day sports trainers are a good choice for a casual outfit.
You can get away with wearing a pair of Nike Air Max 90 with sweat shorts or sports shorts. To complete the outfit a t-shirt is going to be the go to option for your top half.
Sandals & Sliders
When you're off to the beach, want to chill around the pool or even want to rock the most relaxed footwear, sandals and sliders are what you need.
It goes without saying that sliders and sandals are the most laid back and casual choice of footwear here.
They're so casual you can dress them up or down with any clothing. Swim shorts are the best to go for when it comes to sandals, and complete the outfit with a linen shirt, short sleeve shirt or t-shirt.
Matching Your Shoes To Your Shorts
As with everything else in men's fashion, you should be matching the right pair of shoes to your shorts. First of all, this depends on what shorts you're wearing.
As with other clothing, they can range from smart to very casual, but generally speaking, shorts are seen as a more casual option than other types of clothing for your lower half.
With that said, if you're wearing a pair of smart shorts, you'll want to pair them up with some smarter footwear. At the other end of the scale, if you're wearing casual shorts, you'll want to combine them with more casual footwear.
What Shoes To Wear With Tailored Shorts
I'll start off with the most formal, tailored shorts. They're the smartest shorts, and therefore the smartest footwear should accompany them. A pair of loafers, leather or suede will work here, and will keep you looking smart.
Other slip ons such as some smart espadrilles could also work, and if you're looking for lace ups, perhaps the only ones which will work well will be boat shoes.
What Shoes To Wear With Chino Shorts
Next down the list of formality will be chino shorts. They are by far the most versatile, and you can wear them around town, to a BBQ or garden party, or almost any other occasion.
With that said, you can keep things smart by wearing a pair of loafers, casual things down by wearing sandals or sliders, or meet somewhere in the middle, with a pair of smart casual trainers or espadrilles.
When it comes to shorts, chino shorts are the ones to pick out if you're unsure about everything else.
What Shoes To Wear With Denim Shorts
Denim shorts are more informal, and come under the more casual side of a smart casual look. Just like full length jeans, this can depend on the colour of denim you choose.
Mid to light shades of blue are casual, with darker shades and black looking smarter.
White is a great colour for summer, and can be paired with so many things.
If you're going for the more casual types of denim jeans, match up the footwear. A pair of casual trainers will be fine, as will a pair of minimalist trainers such as Stan Smiths.
With the smarter denim being black or white, you may be able to wear some of the smarter footwear mentioned, such as loafers.
What Shoes To Wear With Sweat Shorts
One of the most casual styles of shorts, sweat shorts are the laid back, relaxed style of shorts you can wear.
What footwear should you wear with sweat shorts?
A good go to pair would be sports trainers. A pair of Air Max or Converse will not look out of place. Whether you're lounging around or doing a sporty activity, you'll look the part with this combination.
What Shoes to Wear With Swim Shorts
If you're off on holiday and are wondering about beach style or what to wear around the pool, swim shorts are the style you'll be looking to go for.
But what footwear is best suited to swim shorts?
The options here should be Espadrilles if you want something more substantial, but most likely, sliders, flip flops or sandals. Most swim shorts can be worn around town as a universal style of garment, but they're best suited in their natural environment.
Going for a pair of sandals or sliders will keep the overall look laid back and casual, and pairing them with a nice pair of swim shorts will keep you looking stylish on your holiday, home or abroad.
Just make sure you remember: Don't wear socks with sandals or sliders!
Summary: The Best Shoes To Wear With Shorts
And that's your guide on what shoes to wear with shorts. The takeaways from the guide are to pair the right shoes with the right shorts, and wear them in the right setting, at the right occasion.
Now you know what shoes to pair with what shorts, you can dress with confidence.
Have fun with your summer fashion this year pairing the right shoes with the right pair of shorts.