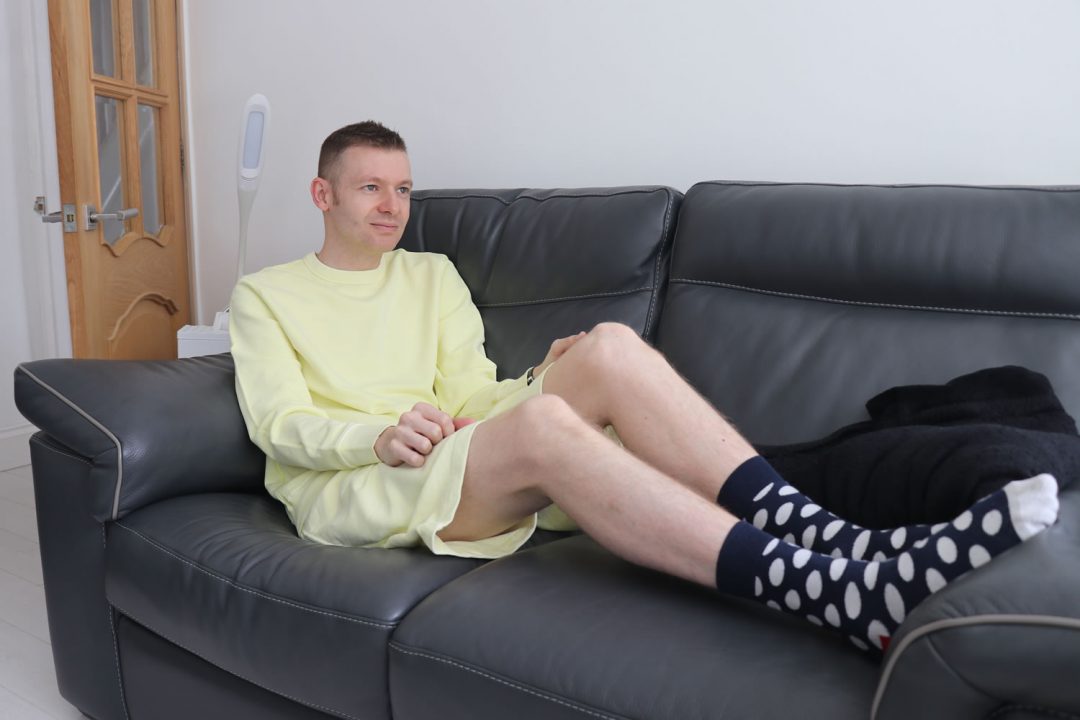 It's been getting more and more popular in recent times, and now one of the trends for a lot of guys, I'm finally going to talk about the men's co-ords trend.
It is of course nothing brand new, I've featured myself wearing some menswear which are part of a twin set as far back as a couple of years ago, and it had a fashionable entrance to a lot of guy's wardrobes before then.
It kind of comes from the women's side of fashion, with the likes of women's two pieces, playsuits and their own co-ords being quite a norm. Now more and more guys are wearing coords, some looking good, others not.
What Is Co-ords fashion?
If you hadn't of already of guessed by reading above, co-ords or coords fashion is simply matching your bottoms to your top, aka co-ordinate. That's it really, there's not a lot to it.
This has of course been done a load of times, think of double denim, tracksuits and more. But the co-ords we see now is something slightly different, as with the denim or tracksuit jackets something was worn under to break up the outfit.
Co-ords are more about the smart casual pieces coming together, with either patterns such as floral co-ords being seen, or solid colours being teamed together to create a sleek look.
They're perfect to wear at home, when you're chilling out and relaxing. There's nothing better than wearing matching sweats while you're binge watching a box set.
The Rules For Wearing Co-ords
In my opinion, co-ords is quite a casual look, and you should be wearing them in a casual setting, particularly in summer.
That can vary depending on what you're doing in your everyday life. It's not something you'd wear to a nightclub, there's far better ways to dress when going out with the boys.
Good settings for wearing co-ords are when you're chilling out. This could be relaxing at home, going to a friends house, or a casual walk around. They will work well on holiday, at the beach, around town and generally strolling around.
When it comes to this trend, picking out the outfit is the easy part, with the hard part being wearing them for the right occasion.
Co-Ords Materials – Sweatshirts, Sweatshorts & Cotton
When it comes to co-ords, the go to material is cotton, and for many, sweatshirt material. Sweatshirts paired with sweatshorts, which is usually the pairing when it comes to solid colours.
The sweatshirt can be swapped out for a tee, as well as the shorts can be swapped with longer length bottoms. The only rule being that the colours must be a match.
Matching sweats is often thought of as the athleisure trend. Wearing the same sweat top as the bottom.
This season it's been taken a step further, with matching floral prints, stripes and other patterns being matchy matchy too. The four above outfits are from Topman.
Conclusion
When it comes to co-ords and wearing matching clothing, it looks it's best in the setting it was designed for. It's very much a casual uniform, so trying to dress it up with a blazer or pair of smart shoes is never going to work.
I have already stated a few times I quite like the solid colour co-ords when it comes to dressing for a chilled out day or evening. I think the matching solid colours give you a clean cut look for your outfit.
Florals and prints are a brave choice to wear at any time, but if you're into these kinds of patterns and have the confidence to pull them off, they could work in the right setting.
Let me know what you think of the co-ords trend for men. You can always read more about the latest men's trends here, if you're looking to get a new look or create your own spin on a popular trend.
Thanks For Reading...Want More? 🙌
Hi, I'm Michael 👋 I'd love you to subscribe to my newsletter for exclusive content & updates on my blog straight to your inbox. (No spam, I promise!)