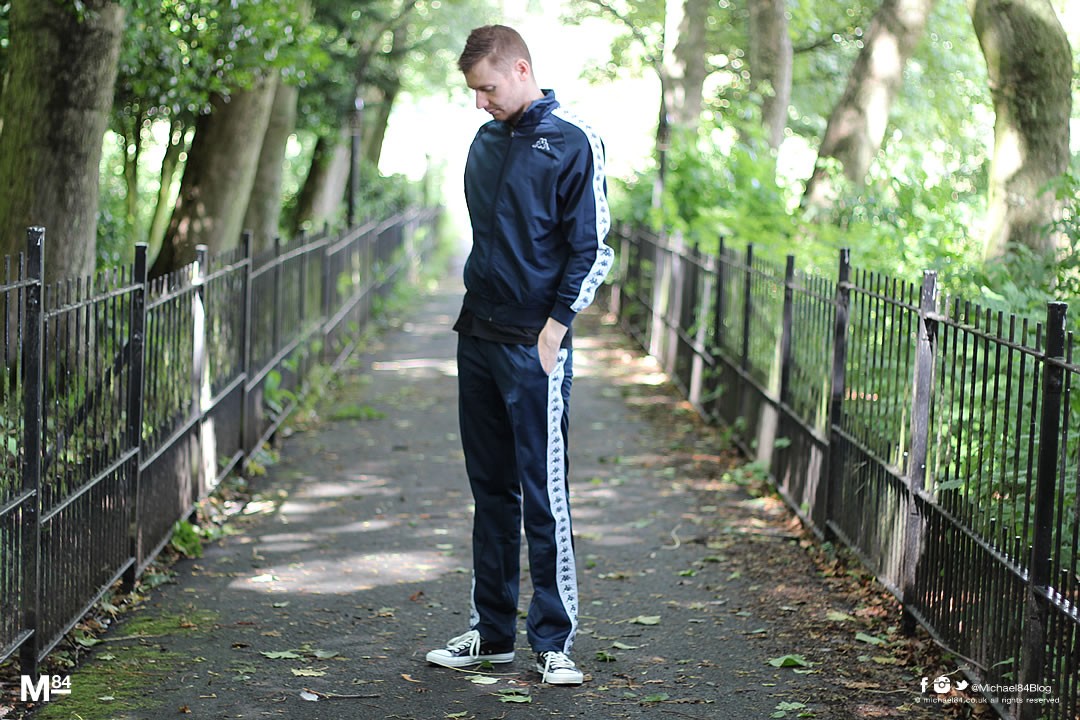 Was there a better decade than the 90's? I don't think so! It was a time for fun-loving people, the 1990s had so much going for it, the music, pop culture and of course the fashion. Whether you're planning on throwing a 90's party or you're going to one, you might be thinking what outfit to wear.
Luckily the trends of the nineties have made a comeback, and the style is as popular as ever.
There was so much style back in the day, and lots of different outfits which were worn in the decade, it really is up to you what you choose to put on, but there's a couple of different styles you can go for.
For men, the biggest trends in 90s style were: double denim, bright florescent colours, brands and logos, oversized clothing, tracksuits and sports wear. Of course not all of these were worn at once, it really depended on your own personal preference
Whether you were into rave culture, Brit Pop, Grunge, Rock, Football there was a particular trend which you and your friends would be wearing.
Here's everything you need to know about 90's trends, and some 90's outfit ideas for the party.
90's Brands
Fashion is usually about the brands, and the 90's was no different. The most popular brands of the days have made a comeback in recent years, so it's really easy to get your hands on some gear to wear.
The brands you want to be looking at are: Kappa, Calvin Klein, Levi's, Tommy Jeans, Stussy, Fila, Adidas Originals, Reebok, Nike, Fred Perry, Ellesse and Diadora.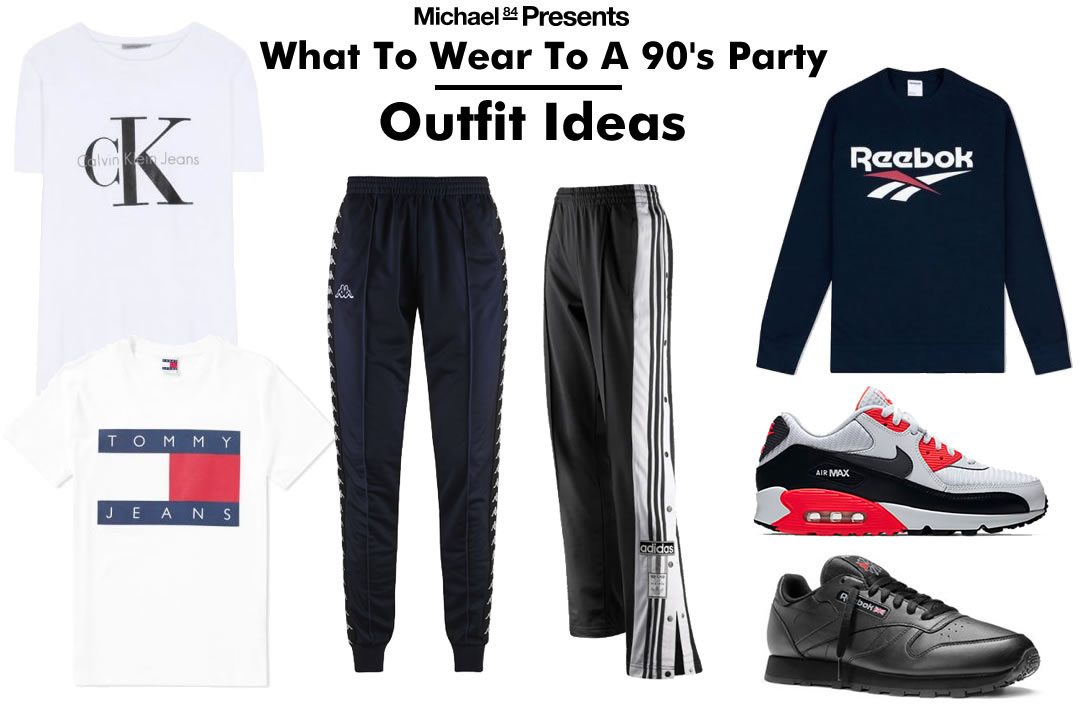 90's Outfit Ideas
The Tracksuit
Perhaps the biggest trend of all of the 90's, and forever popular is the tracksuit. The cotton and polyester trackies were brillaint, and there were plenty of ways to wear them. You could wear the jacket with the trousers as a complete suit, which was usually worn when it was colder.
Tying the jacket around your waist was always the cool look, and you could always put it on later. In the warmer temperatures you just wore the bottoms with your favourite T-shirt.
The three stripes of Adidas has always been a classic and lived on through the 90's, and Kappa was one of the brands which saw it's popularity rise too. Check out the Banda Kappa collection for some 90's inspo.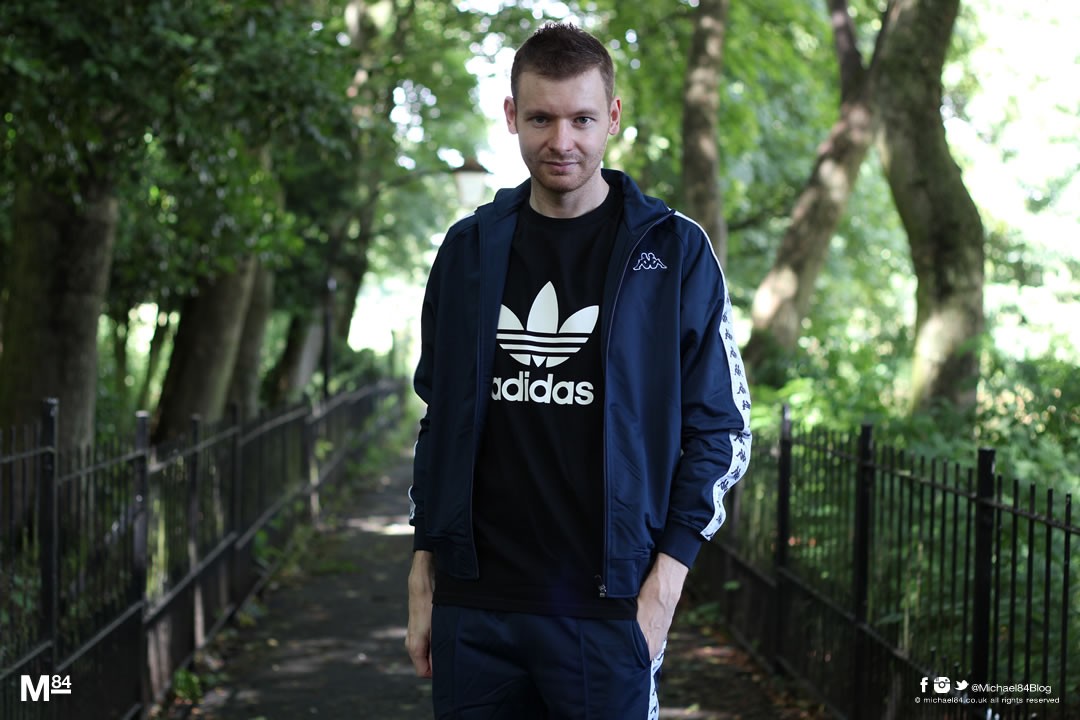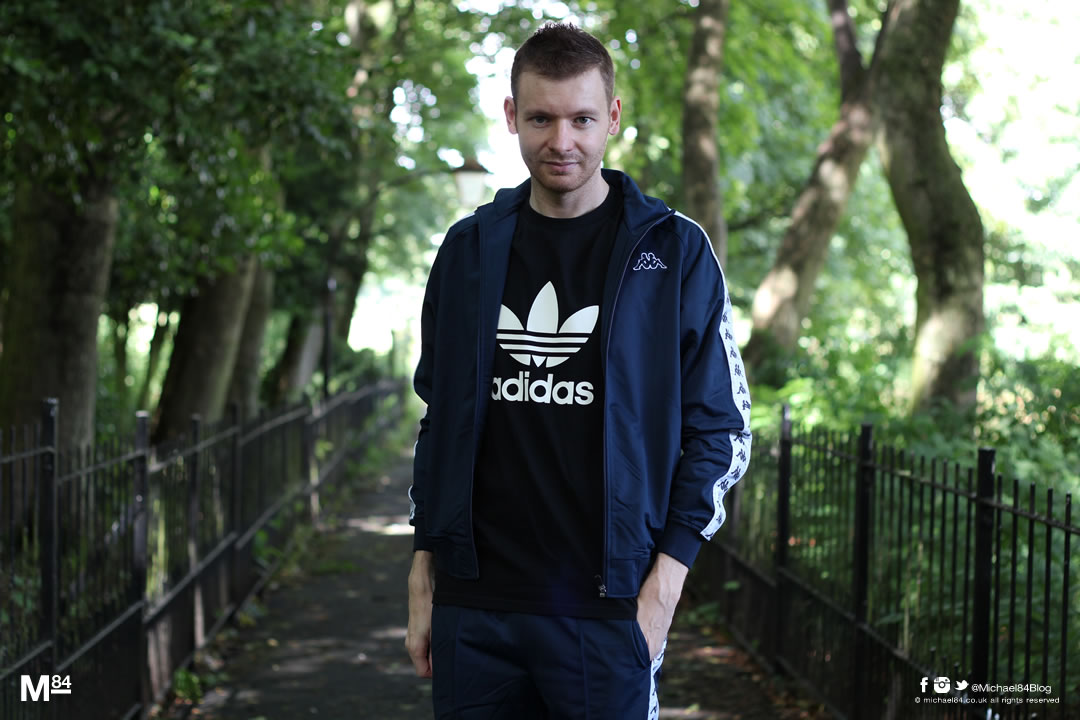 Logo T Shirts
T Shirts in the 90's were all about advertising your favourite brand. You did this by wearing large logo and graphic T Shirts which donned the mark of whatever brand you loved. The CK tees from Calvin Klein were popular (I love mine, check it out!), as too were the red, white and blue logo of Tommy Hilfiger.
Jeans – Ripped, Black & Light Blue Denim
If you're going to wear jeans, there's a couple of options which had a lot of prominence in the 90's. Black jeans are good if you're looking to pull off a rockstar, grunge or metal music. The fit was usually skinny.
Ripped jeans were another mark of grunge fashion, as well as the more mainstream style too. But when it comes to popular culture, the most infamous colour to wear was the classic light and mid denim jeans.
A loose fit style for a baggy look was the outfit to go for.
When it comes to all things denim and the 90's, there's only one brand to turn to. Levi's. They've got a huge collection of ideas here for a 90's theme party.
Double Denim
You're baggy jeans could be teamed up with a denim shirt or even dungarees; That's the double denim look. Double denim was a big thing in the 90's, and we all remember the infamous outfits Justin Timberlake and Britney Spears wore to a show.
Fluorescent Colours
Bright colours, neon glow in the dark tops and fluorescent colours are something you can wear for an outfit, and mixing up the colours may look crazy now, but it was all the rage back then.
Bucket Hats
For the hip hop culture, the thing to be seen in was a bucket hat. Kangol was one of the brands to be seen in, and was also popular in other music scenes such as Brit Pop and dance music too.
Backwards Baseball Cap
The backwards baseball cap is for the cool kids who want to wear a hat, but want to add their own twist to it. Incredibly easy to pull off, it's as simple as getting your favourite baseball hat and wearing it backwards. Team it with a baseball jacket or just a tee and you're set.
Crazy Print Shirts
If you go down the route of wearing a shirt, then it has to be a crazy, pattern printed shirt. There's no place in 90's style for a nice fitted plain shirt. The bolder, the better.
Geometric shapes and colours are what you need to be wearing, or if that fails you can always try plaid.
Shellsuit
It was a 90's trend but this is kind of novelty, the shellsuit was a modification of a tracksuit, and it was a pretty bright and bold thing to wear. Made of thin polyester or nylon, it shouldn't be worn anywhere near an open flame for obvious reasons.
Hoop Earrings For Guys
Can you believe that hoop earrings were a fashion statement for guys in the 90's? That was a trend we were all glad to see the back of, but it was a trend nonetheless. If you want to pull this off you might want to go for clip-ons rather than the real deal. You'll not regret it later.
Boyband Trends
Boybands were big in the 90's, and what they wore certainly made a statement. From the USA there was *NSYNC and Backstreet Boys, and the UK had the likes of Five, Take That and East 17.
They were all a trend in themselves, so if you're looking for some fashion inspiration from the 90's, it's quite a good place to start.
Oversize jackets, sweatshirts, T-shirts, and pretty much everything else oversized is the way to do it if you want to follow the style of the 90's boy bands.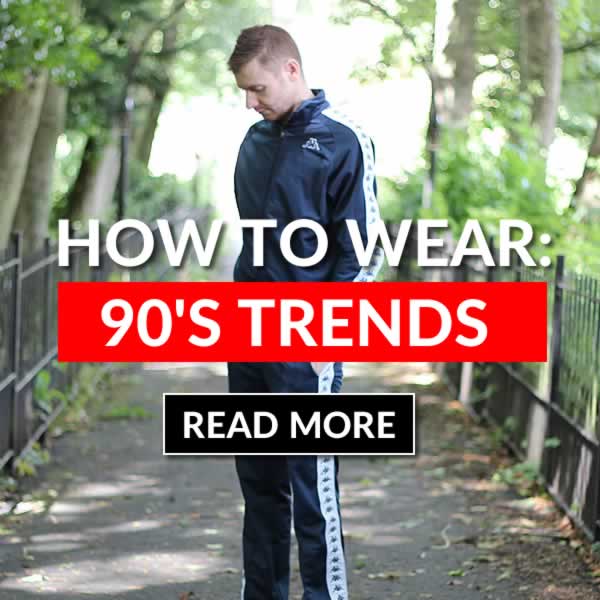 Verdict
If you're looking to put together an outfit for a 90's party, those ideas will have you looking like you've just came from the decade. Clothing in the 90's was all about style, comfort and making a statement, and that's what you can do right here.
Wear a logo T Shirt with a tracksuit, a pair of trainers and a backwards cap and you're good to go. Check out more of the Michael 84 what to wear style guides if you're looking for an outfit for a particular occasion.