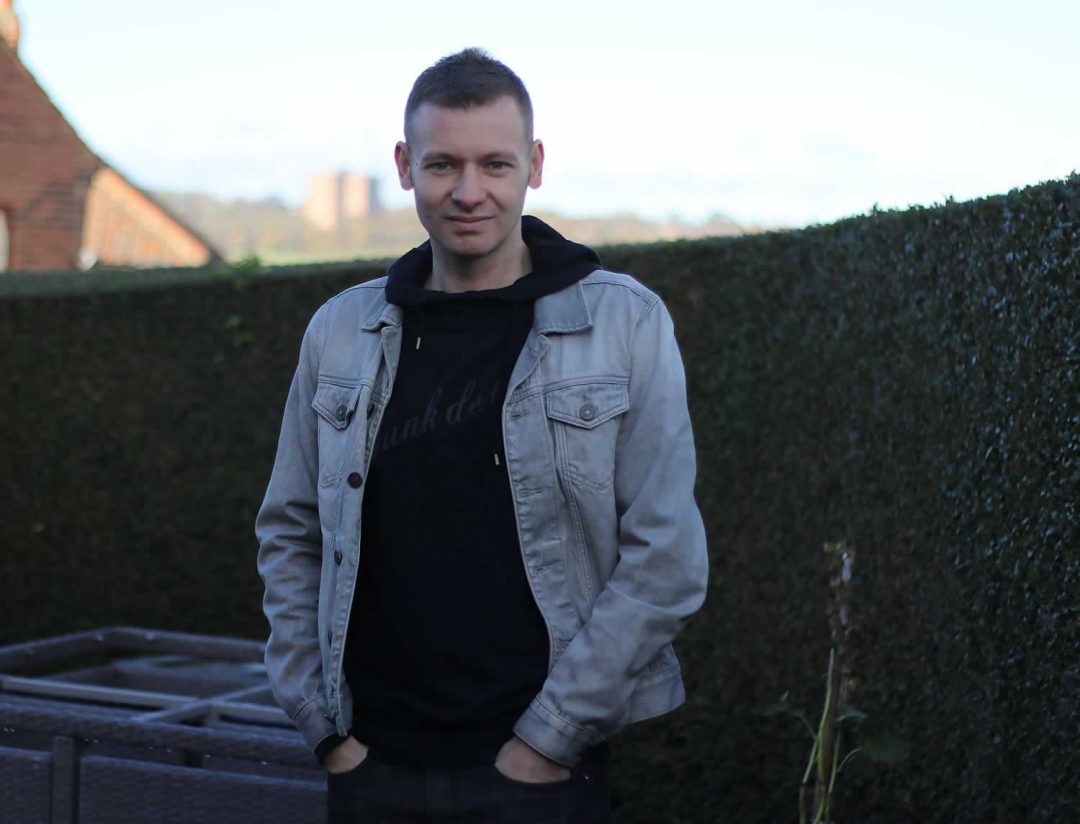 Have you ever thought about wearing a denim jacket in the Autumn or Winter?
For me, this is a big no-no. I have always considered the denim jacket a Summer item, or transitioning from Spring to Summer. Jean jackets are lightweight, and great for throwing over a tee in the Summer.
But what if you want to wear one in the Winter? Can you wear a denim jacket in Winter? Are they style rules, and how can you style it?
One word – Layering.
Check out the whole outfit below and see how I've styled it.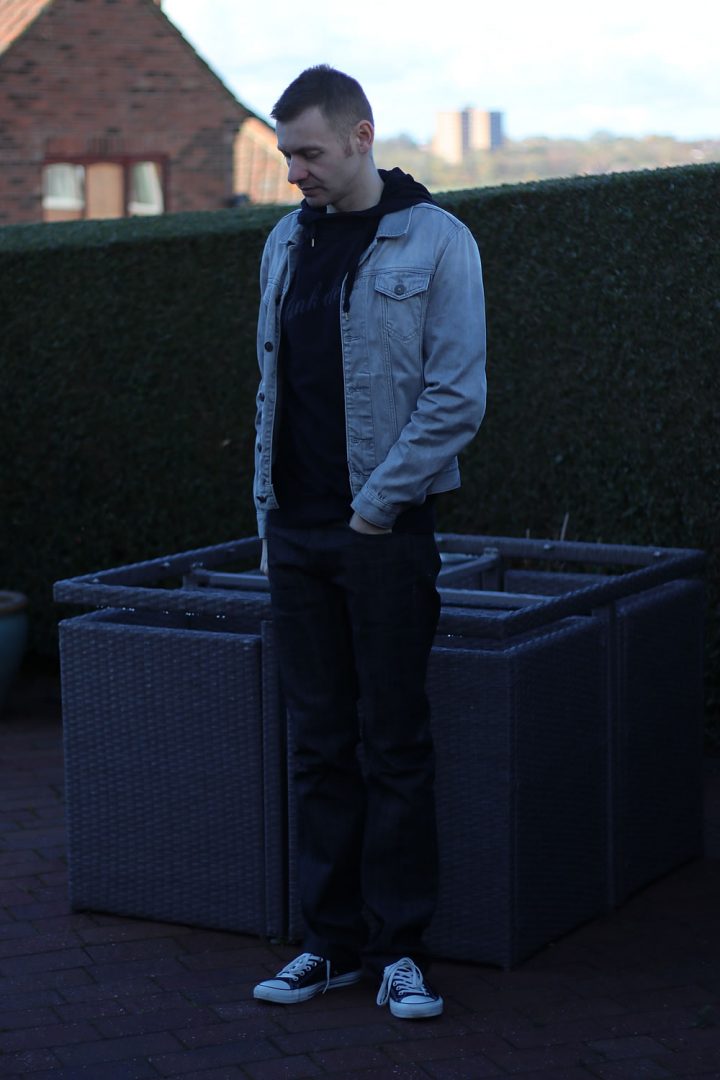 So I've already said I am not too crazy about this look for this season. When it comes to outfits for Winter, this is not something I'd usually pick out.
But I wanted to try it out for the blog, to see what it looks like and so you all can see it on a real guy rather than some fashion model for some proper perspective to see if you think you'd wear this style.
I do own a couple, and this is how I style my denim jackets usually, but in the winter, there's other options. My item of choice for this particular outfit is my grey blue denim from All Saints. I really do like this jacket, the colour is good and it fits well too. It's a great weight, and feels like a premium piece of denim.
The colour is close to that light blue synonymous with denim, but I much prefer this colour, as I think it will match with a lot more items of clothing which I have in my wardrobe.
Speaking of what I've worn with it, I've layered it with a black hoodie. Layering a hoodie is something which you can do when the temperature starts to drop, and is an easy to wear piece.
The most difficult part is the hood. I have chosen to wear it over the jacket, so the hood is exposed. If you don't do this, the back of the jacket will feel bloated and stuffed with the hood, it won't look great and should it rain, you wouldn't be able to use the hood.
The black hoodie I have is from Junk De Luxe. I got this years ago and hardly wear it, in fact I almost forgot about it. It has tonal branding which is really subtle, and a clean and simple design without any pockets which can occasionally spoil the minimalist design.
For the lower half I've gone for some black denim which are in a slightly relaxed fit, along with my black Chuck Taylor All Star Converse trainers. So as you can see, the overall tone of the look is black and dark, but the jacket shines through as the statement piece since it's so light.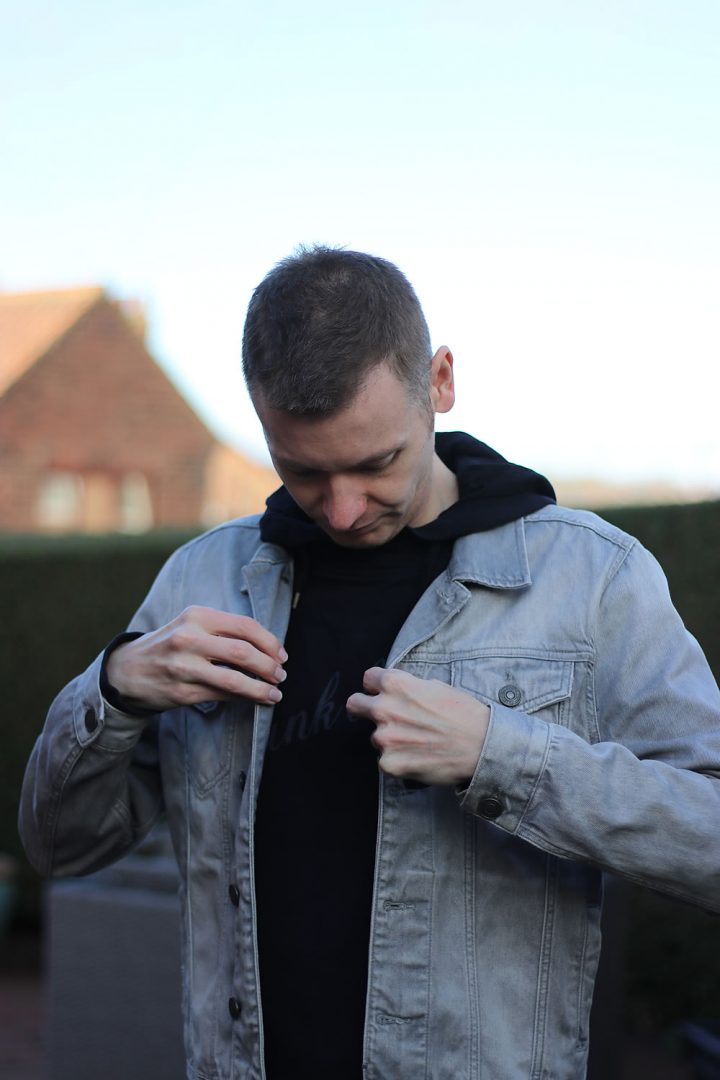 And there you have it, a denim jacket in Winter. What do you think of this trend, should jean jackets be left for the Summer, or is it a good idea for layering for some Winter style?