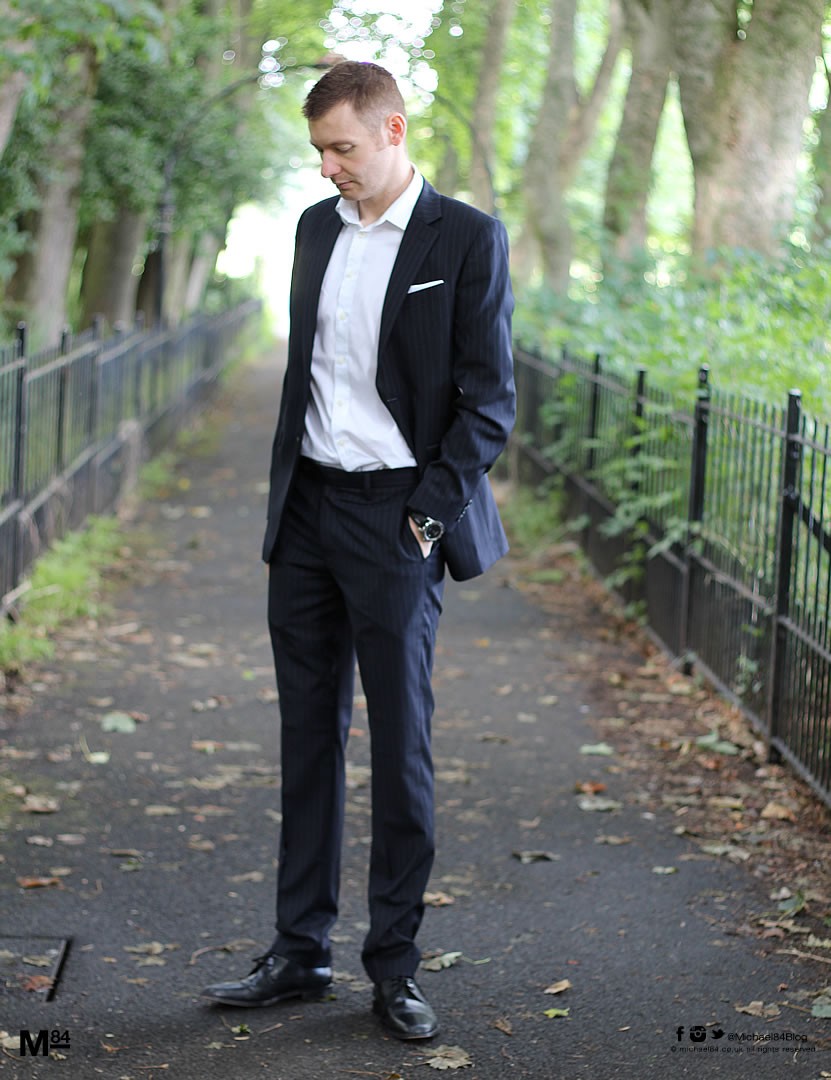 Suit up boys, it's time for Prom! Back in the good old days it was the school dance, but in the UK we're taking on American culture and calling it the Prom, and occasionally the leavers ball or summer ball.
As the school year is ending, you'll be gearing up for your prom, so you need to make sure you get your clothing right, it's time to fix up and look sharp and make sure you're looking on point for the night.
For a girl it's about a prom dress, quite straight forward, but for a guy the choice is for more varied, and you'll want to get it right so you not only look good but feel confident in what you're wearing.
Check out some fashion advice, tips and ideas on what to wear to your school Prom.
Follow The Dress Code – Black Tie Or Black Tie Optional
If there is a dress code you should follow it. Black Tie does not mean wear it black tie. A black tie prom means a tuxedo/dinner jacket, pleated style shirt, bow tie, it's pretty much the full works.
In the world of dress code black tie is actually considered semi-formal, but being 15-18 it's probably going to be and feel like the most formal style of clothing you'll wear (unless you're really posh and attend white tie events a lot!).
Black tie optional is self-explanatory, don't feel obliged to go for a black tie and a good suit is a valid choice. You will still need to "dress up", a prom is no place for casualwear.
Let's look at the dress code in more detail.
The Black Tie Prom
Proms in the UK tend to be more informal than those of the USA. You'll have seen all the films with prom, everyone wearing tuxedos and the one guy who's wearing something really crazy and bright with ridiculous colour combinations.
Unless it's stated, or you (and your friends) decide on it, a black tie is usually optional.
Rent A Tuxedo – Suit Hire
A tuxedo, or dinner jacket with trousers, is something which is probably going to be worn only for the night, unless you're the type of person who's going to a lot of formal-type of events in your teens.
Buying a tuxedo would then be a waste of money, because you're still growing, it's probably not even going to fit in a few years if you do attend another formal soiree.
The jacket should have a peaked lapel with velvet finish, with the matching trousers having a velvet stripe down the sides. These should be held up with suspenders and will be loopless so you can't wear a belt with them, so make sure you try them on and they fit.
You'll want to wear a white pleated shirt, aka a dress shirt or dinner shirt. This should have a fold down collar rather than wing-tip, which is worn with white tie.
It comes with studs rather than buttons, and it should be a French cuff (double cuff) which means you'll need to wear some cufflinks too.
This is worn with a cummerbund or vest which traditionally should be black in colour.
Shoes should be black and formal too, and don't forget to make sure they're spick and span.
If you're going for the tuxedo look then I would suggest going for the classic and traditional look of black and white.
There's other colour combinations available, but unless you want to look novelty and cheesy, they really aren't an option. As already been mentioned, unless you're prom states black tie, or you do want to go to it more formal, then this is optional.
Wear A Suit
The advice would be to wear a suit. Wearing a suit gives you a ton of options for colours, shirts and styles, which will set you apart from everyone else but still keep you looking sharp.
The options for a suit are two-piece, which is simply a jacket and trousers, or three-piece, where you can add in a waistcoat.
The first step is to pick a style between the three piece and two piece. If you're going for a three piece then this will give you more options when it comes to styling your suit in terms of adding some colour.
This can be used for matching your date, depending on what she's wearing.
A two piece is still a viable option, it will still look just as smart, with your jacket buttoned up there'll be little difference, and with an open jacket you'll draw attention to your tie.
Remember the suit button rules when fastening your jacket (sometimes, always never)
Suit Colours For Prom
If you've never bought or worn a suit then you may assume that black is the best colour. It's a good option, but it can be a bit cold and may be too classic. You can look very sharp and on trend wearing a colour other than black.
Midnight blue and navy blue are two really good options for suit colours. With a lot of guys opting for a "safe" black colour, you'll stand out but look really smart in either of these colours. Another option would be greys.
Light and mid greys work fine, and a dark grey or charcoal is another option similar to black which will keep you looking sleek.
Men's Shirts For Prom
You should choose a shirt colour which is complimenting to your suit. If you're wearing a dark colour suit, then a light colour shirt will compliment this well.
White will go with everything, but if you want to style things up that little bit more pick another colour. Light blues, pale and pastel colours and even shades of pink can work well.
Don't rule out wearing a black shirt either, it can work with other colour suits, and I think an all black outfit looks very modern.
If you're going for a French cuff (double cuff) remember you'll need some cufflinks. The collar should be a classic or cutaway collar, and remember if you're wearing a tie (and you should) to button all the way to the top.
Footwear – Formal Shoes
There isn't a lot to be said about your footwear, other than they should be smart shoes. We're talking about Oxford or derby shoes.
These could be considered shoes every man should own, so they are worth investing in for the future.
Black is usually preferable because of their versatility they go with pretty much everything, but brown or wine could be considered, depending on what colour suit you're going for.
Make sure to polish them and they're clean, shoes are always something girls notice, so you'll want to make sure yours are up to scratch.
Ties, Pocket Squares, Cufflinks And Accessories
Everyone will be wearing a suit and looking their best, but it's the small details which can set you apart from the others. They are really small things which can upgrade your outfit.
You should always wear a tie, even if you don't wear it the entire night you should start your Prom wearing a tie. The correct length of your tie should be touching the top of your trousers.
If it becomes more of a casual affair later in the night you can always take it off, but not wearing one will mean you don't have one to take off, and you'll start off sloppy.
Choose a colour which is complimenting to your suit and shirt options, and you may want to match your date too (more on that in a bit).
Pocket squares are another item which can set you apart. As for the rules of matching or not matching with a tie, there's some which will say they should match, others will say it's a good way to show off more style and be distinctive.
There isn't much to worry about and you should pick out something you think works, even if it's just a plain white handkerchief.
If your shirt is a French cuff (double cuff) then you'll need cufflinks. Stay away from novelty ones, and choose something which is classic and will go with your outfit.
Standard silver or gold colours should work fine, if you're wearing a shirt with button cuffs then it's not something you need to worry about.
Other accessories you may consider could be a tie bar. It will add just a little bit of something extra, and draw attention to your tie.
Matching Your Date
Your date will be wearing a prom dress, and it's a good idea, but not required, if you match her. That doesn't mean wear a matching colour suit, but what it does mean is incorporate something in your outfit which matches her colour.
This could be something as big as your waistcoat, or usually something smaller, such as your tie, pocket square or both.
It's therefore a good idea to ask your date what colour she's wearing before picking out your accessories, and then you can match up accordingly.
It will look cute and she'll love it.
Don't Forget The Grooming
Since you've spent all this time, and possibly money getting your outfit right, you'll want to make sure you're grooming is on point. That means getting your hair cut and styled, you should get a hair cut no longer than a week in advance, but the shorter timescale the better so it's looking fresh.
Make sure you're wearing deodorant although this should be basic hygiene, you'll want to stay fresh.
You'll also want to smell good. There's plenty of fragrances for teenagers which smell epic without being overpowering.
and when you're wearing a fragrance make sure you don't over do it; You want it to be noticeable but subtle.
Tips On What To Avoid For Guys At Prom
These things should go without saying, but I'll say them anyway. The things to avoid when getting ready for prom. No casual wear – No jeans, no trainers, no street wear, nothing. It's a time for dressing up, not for going casual.
No novelty suits or cheesy gimmicks of any kind, you'll be remembered for all the wrong reasons.
I hope this gives you some tips for dressing for your Prom guys. Remember to stay looking sharp, and rock your Prom and you'll be Prom king, of style at least 😉
Shopping Ideas & Tips
Where you go to pick up your clothing for prom depends on your budget. There's plenty of options available, from regular high street to premium high street and then even higher end. Here's some ideas on where to pick up your threads.
High Street
Premium High Street
Premium / Luxury