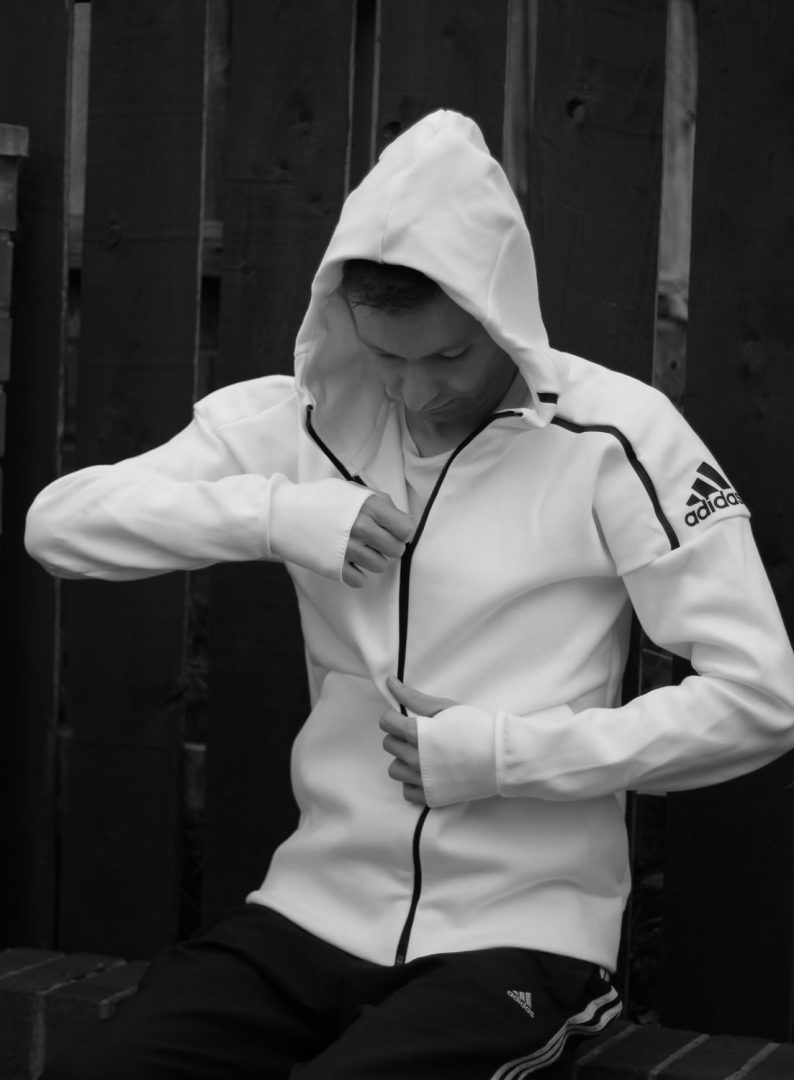 If you want to run in the freezing cold it could be for a couple of reasons; You've ate too much over the Christmas and want to do some cardio to work it off, you're it's part of a New Year's resolution, or you're just into fitness in general. Whatever the reason, running in the cold, especially the Winter is a tough thing to do, but there's steps you can take so you don't freeze.
Staying active and keeping fit it definitely important, and I do run in the Winter, but I have to admit, it's hard to get motivated. It's so cold, the days are shorter, and the weather is generally not good to run in. But that shouldn't stop you, and I think of it as a warm up to the rest of the year, running a couple of times a week, building up perfectly for when the Spring eventually comes.
Picking out the right clothing can be a task. You need to stay warm, but also you'll be running, so you'll heat up in no time.
Here's what I usually wear for when I go on a run in the Winter.
Wearing Layers While Running In The Winter
Sometimes it's cool and stylish to wear layers, but when it comes to doing activities in the cold, it's substance over style. The NHS agree that layering up is key to a good work out when the temperature drops. The following is a good system of clothing to wear:
Base Layer
Mid Layer
Outer Layer
An Extra Waterproof Layer (If required by weather)
Hats & Gloves (If required by weather)
Base Layer
You can buy special base layers of clothing, designed specifically for running or any kind of fitness work. Brands such as Adidas, Nike and Under Armour are market leaders in base layers. Personally, I have a tech fit base layer which is from Adidas. I've owned a few of the T-shirts and shorts, which are not only great for sweat, but also keep you nimble and flexible while running.
The base layer is for both the top and bottom half, so this will be a long or short sleeve T-shirt, along with a pair of base layer shorts or running tights.

Alphaskin Sports Tee £25 by Adidas & Alphaskin Sport Shorts £25 by Adidas
Mid Layer
When it comes to a mid layer, I prefer to wear a sports T Shirt, the same kind as I would wear in the summer. Think polyester, the same as a football shirt, which are designed for sweat running around in. This can be your second layer.

Nike Dri-FIT T Shirt £18 by Nike & Adidas Firebird Track Pants £60 from Adidas
Bottoms On Your Lower Half
Along with your running tights or shorts, you'll want to put on something over them, and this will be a pair of track bottoms. I prefer the tracksuit bottoms style which are made from cotton or polyester, rather than the sweat pants which you can get. The fabric allows for more freedom when running, and deal with sweat a lot better than the absorbing sweatshirt material found in sweat pants.
Outer Layer
When it comes to an outer layer, I wear a ZNE hoodie from Adidas. I think this works well as an outer layer which will keep you warm when you run. You can try any kind of thick layer top such as a track jacket or hoodie.

ZNE Hoodie £75 from Adidas. Windbreaker £63 From Adidas
Outer Layer 2 – Waterproof Jacket
In the wind and rain, you will want a waterproof layer, and that's where a light waterproof jacket comes in. This does not need to be thick or insulating, as you'll already have multiple layers on doing that job. This is to keep you dry and the rain off you. This step isn't necessary as such, but is always a good extra if you really want to get out there, even if it's raining.
Hats & Gloves
When you're out in the cold, you lose heat through your head, and your ears will be freezing, even if you're running hard. When the temperature drops to sub zero conditions, wearing a hat could be something you may want to consider.
Wearing a pair of gloves is also a good idea for keeping your hands warm while your running.
Running In The Dark? Stay Visible!
With shorter days in the Winter, you may be running in the morning, or in the late afternoon or evening. If that's the case, you should wear something bright or reflective. This could be as simple as ensuring you're wearing bright colours, fluorescent colours or reflective style 'glow in the dark' effects on your clothing. If you can, you should try to run when it's daylight, it's not only safer, it's also the warmest part of the day.
And on that note, you can now run in the Winter! If you're going out there in the cold, make sure to follow these tips on what to wear, and you'll feel much more comfortable when on your run this season.