The hot weather makes me think of a couple of things, and when it comes to fashion one of those is floral shirts. I love the classic, solid, staple colour shirts you wear for most of the year, but if you want to make a statement in the warmer months jumping on the printed shirt trend is the way to do it.
If you're looking for tips on how to style a floral shirt, advice on where to shop for them or are just looking for some inspiration, you can sit back and read on 🙂
The Floral Shirt Trend
Floral printed shirts are not a novelty, in fact they are a cool thing to wear this Summer. They have been increasing in popularity for guys year on year, and the trend shows no sign of slowing down.
If you wear them with the right thing and at the the right time, they will set you apart from the rest of the guys for all the right reasons.
Don't get these confused with a Hawaiian shirt, which utilise larger Summery graphics which are repeated, and don't usually use small graphics.
There's plenty of variations in the shirt patterns which you can go for, so it's worth having a good look around to find one you really like the look of.
In terms of the style of the prints, there is larger patterned graphics of print, as well as the smaller, flowery patterns, and in a huge number of colour combinations.
You can go for a toned down black and white, a bright three or four colour pattern, or something with green, blue, yellow or red.
The Fit
You may be wondering, How is a floral shirt supposed to fit? As you know in menswear, the fit is key. There's a couple of fit types you can go for. These are:
For floral shirts you can allow yourself a bit of a looser fit. It shouldn't be too baggy like a tent, but it shouldn't be tight fitting either.
Short Sleeves Only
Usually for shirts I will almost opt for a long sleeve shirt. They're my preference, I think they're smarter, and you can always go for the rolled-up sleeve look if you want.
For floral and patterned shirts however, the script is flipped, and I prefer a short sleeve printed shirt.
For one thing, these are really a Summer only item of clothing, so it will probably be very warm and sunny when you don one of these, so shouldn't need the extra long sleeves.
The second is the pattern. I don't think patterned shirts look good with long sleeves, they just look too over-the-top and in your face.
How To Style Floral Shirts
There's a couple of different ways to style the floral printed shirt.
What you wear with it will determine how good the shirt looks, and whether you stand out for the right or wrong reasons. Here's some simple rules and ways to style prints.
Wear Floral Prints With Confidence
Possibly the biggest style challenge of pulling off this look isn't about what you wear with it, it's about how you carry it. That comes down to confidence.
The very nature of these styles of shirts is that they make a statement and project.
You will stand out, so you do need to have confidence and believe in what you're wearing.
There's a very good chance that you'll be the only one in the room who's wearing this, so you'll stand out. But if you're a strong character and believe in your style, you'll have nothing to worry about.
Wear With Neutral Colours
Your shirt is going to make a statement and be quite loud, you don't want to saturate your look with other colours, you want to keep them toned down. That way, the shirt will stand out, you won't be mismatched with a horrible colour scheme.
You could wear black, grey, light blue or white on your lower half, this could be light denim, chinos or casual trousers, which will make the shirt stand out, without shouting.
Make sure that the colours go well together, and sticking to the staple colours, you shouldn't run into problems.
Long Sleeve Floral Shirts
Although I massively prefer floral shirts with short sleeves, I have to give a mention to the long sleeve counterpart. I think that the longer sleeves makes these look just that little bit too loud, however there's a few tricks you can do if you want to tone them down.
The most obvious is wearing the shirt with a jacket.
This is a tip which is kind of borrowed from the open shirt and tee rule, which tones down the patterns with a plain prominent piece such as a tee, or in this case, jacket.
Wearing a jacket with the long sleeves will mean that you get just a taste of the floral patterns, which is more than enough. the subtlty can lead to a good look, but generally in the heat, jackets are usually optional.
Wear Open With A T Shirt
Just because you're wearing a shirt, doesn't mean you have to button up. You can layer the floral shirt with a plain tee, and white is always recommended.
You may think why would you layer in the Summer, won't you be too hot?
This isn't the case, as your tee and shirt should be breathable and thin enough to wear together, without causing too many issues when it comes to the heat.
Wearing it with an open shirt will tone down the look of the floral pattern, and then pairing it with some solid colour chinos will make sure the whole look works well.
Wear With A Suit
Prints are generally considered to be a fun, casual item, and so you wouldn't associate it with a suit, but it can be done.
When it comes to the heat and suiting, linen is your friend which will keep you cooler than a thick wool suit.
Wearing a light grey suit with a printed shirt can look really good, if you can pull it off with the right shirt.
Take that laid back look into something casual but smart for the Summer, and it will definitely make an impact.
The Floral Twin Set – Men's Floral Co-Ords
If you like to be matchy-matchy, then trying out some men's co-ords with floral prints could be the way to go.
It's a laid back look for summer, definitely something casual, but if you want to make an impact, twinning up your floral top with some bottoms is definitely going to do that.
Final Word
Floral shirts are a brilliant way to make a statement and wear a one-off piece to stand out. It will brighten up anyone's usual style, and wearing something you don't usually wear will be a refreshing change for most.
As far as summer fashion trends go, the floral shirt one is a good one, particularly if you want to make a statement in the Summer.
Is it one you'll be jumping on this season? Let me know.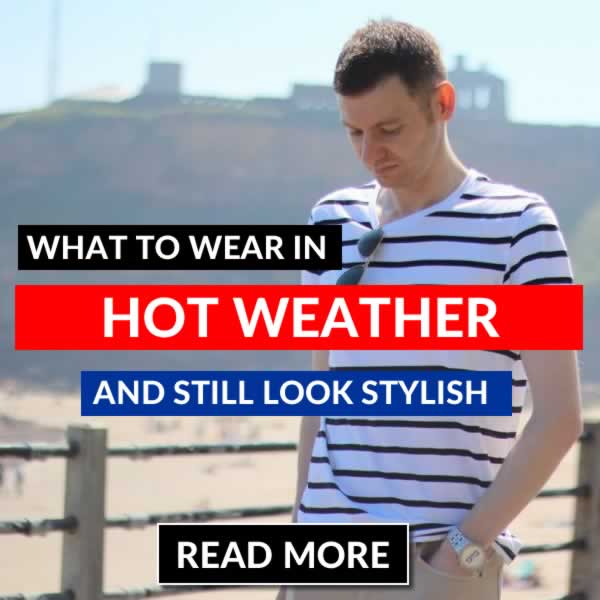 The Best Floral Shirt Brands
If you're looking for a floral shirt or two, my buyers guide has the latest in this trend from the best menswear brands; From high street to higher end, cheap to the more expensive, there's plenty to choose from.
Cheap Men's Floral Shirts
This kind of shirt is possibly only going to be worn a handful of times a year, and you never know, next year you might fancy another.
Some pieces are investments and worth the extra money, but if you just want to dabble into florals, prints and patterns, there's plenty you can pick up without breaking the bank.
You can pick up the above floral shirts for under £20, a bargain if you want to wear one of these printed patterns as a one-off or occasionally this Summer.
Short sleeve Pier One – £15
Burton Floral Poplin – £16
Cotton On Red Floral – £18
H&M
If you're looking for high street menswear, look no further than H&M, who have plenty of floral shirts on offer.
You can get into the summer trend without spending a fortune, and there's a few good options you can pick from.
Cotton Regular Fit Shirt – £9.99
Long Sleeve Easy Iron Shirt – £12.99
Short Sleeve Regular Fit – £17.99
John Lewis
This year John Lewis has some nice options, including some which are currently in the sale. You can grab a bargain by snapping them up now, or browsing the very latest designs which they have on offer.
John Lewis & Partners Archive Print – £22.50
Joules Revere Floral Shirt – £50
Allsaints Jindo Floral Shirt – £66
Zara
This season, Zara has a huge amount of floral shirts to pick from this summer in their collection. The prices range anywhere from £15 – £50, with a vast array of different styles of prints.
Whether you like small repeat flowery patterns, or larger shapes, they've got them all, and they come in a nice range of hues too.
Red floral print shirt – £26
Flowery Fabric Shirt – £26
Blue Oxford Floral Shirt – £16
PS By Paul Smith
Once again you can get yourself a luxury shirt in the floral style from PS By Paul Smith. If you're looking for something that little bit extra special, a designer floral shirt is going to be the printed option you can look at.
Here's three which really do stand out and make an impact.
Tailored Fit Liberty Floral Shirt – £185
Super Slim Navy Floral Shirt – £154
Sunflower Floral Slim Fit Shirt – £190
Eton Shirts
If you're looking for a top quality premium shirt supplier, Eton Shirts is one of the best out there. This season they have a fairly large number of floral shirts, and with so many great options it was hard to just pick out a few.
I have done, and these are the ones which I've picked out.
Dancing Roses Print Shirt – £170
Floral Simurgh Bird Print – £160
Floral Print Twill Shirt – £160
Available At Selfridges
There's plenty of other options when it comes to floral printed shirts, and if you want something different, Selfridges is a good place to start.
With high end prestige brands alongside streetwear and other niche brands, there's something different on offer to what you may find elsewhere on the high street.
These are three options which have caught my eye.
The Kooples Long Sleeve Floral Print – £118
Ralph Lauren Cotton Twill Floral – £105
Sandro Long Sleeve Floral – £109