Got a big date on Valentines Day but don't know what to wear?
Don't worry! I've got some tips on what you can wear on your date for valentines night.
Valentines day is upon us, which means you're going to want to look your best.
Whether you're going out on a date with a girl, you're out with your girlfriend/wife, or you plan on going out with your friends on the usual night out, you'll want to look sharp for this night of all nights.
Picking out what to wear on Valentines day is going to be something you need to put some thought into, because you know she will have.
Get the night off to the right start, and make a good first impression, whether it's your first date, girlfriend or wife, this is the big day to dress to impress.
Check out some of my style tips to get you started.
Dress For The Occasion
The first and most basic of all the tips: Dress for the occasion. If you feel like you'll have to dress up, then you should.
If you've booked a table at a fancy restaurant (insert that Snooker joke about booking a table here) you'll want to dress to impress and look smarter, which will mean smart shoes and jacket or blazer.
But this will be complete overkill for going to the cinema, and you'll look (and feel) out of place, and it will probably not go down too well.
Over-dressing is just as bad as under-dressing, so make sure you get it right for whatever you're doing.
In modern times we're long past where there were only two date options: The restaurant or the Cinema.
If you're doing something more fun like bowling, something casual such as going to see a band, or even staying in to cook a meal, you'll want to dress appropriately for the event.
Remember some places may have a dress code, so check that out before you arrive.
Preparing Your Valentines Day Outfit
Once you know where you're going or what you're going to be doing, you should think about what you're going to wear.
How early you need to do this depends on how big or how good your wardrobe currently is.
If you have lots of fashion which you already love along with key staple pieces then you're already halfway there. If you don't you may need to go out and buy an item or two.
If you already have the right clothing you want to wear, make sure you take it out of your wardrobe and try it on.
This will ensure you know if the pieces work together to create your look, the clothing is clean and sharp, not to mention making sure the fit is right.
Smart Dress Code For Valentines Day
If you're going for a sit down meal or something more formal, you'll want a smart dress code.
It is perfect for fancy restaurants, posh events and functions you'll be suited and booted. If you're going to a restaurant it's likely your date will be dressed up, so don't let yourself down. (p.s. you should leave your suit jacket on for dining, and take off any outdoor coat you're wearing)
What To Wear To A Restaurant Date
A Suit (Navy is a good colour option)
A White Shirt
Smart Shoes
Pea Coat or Overcoat if it's cold
Wear a smart formal shirt with a suit, along with smart shoes such as Oxford or Derby style. Don't forget the tie.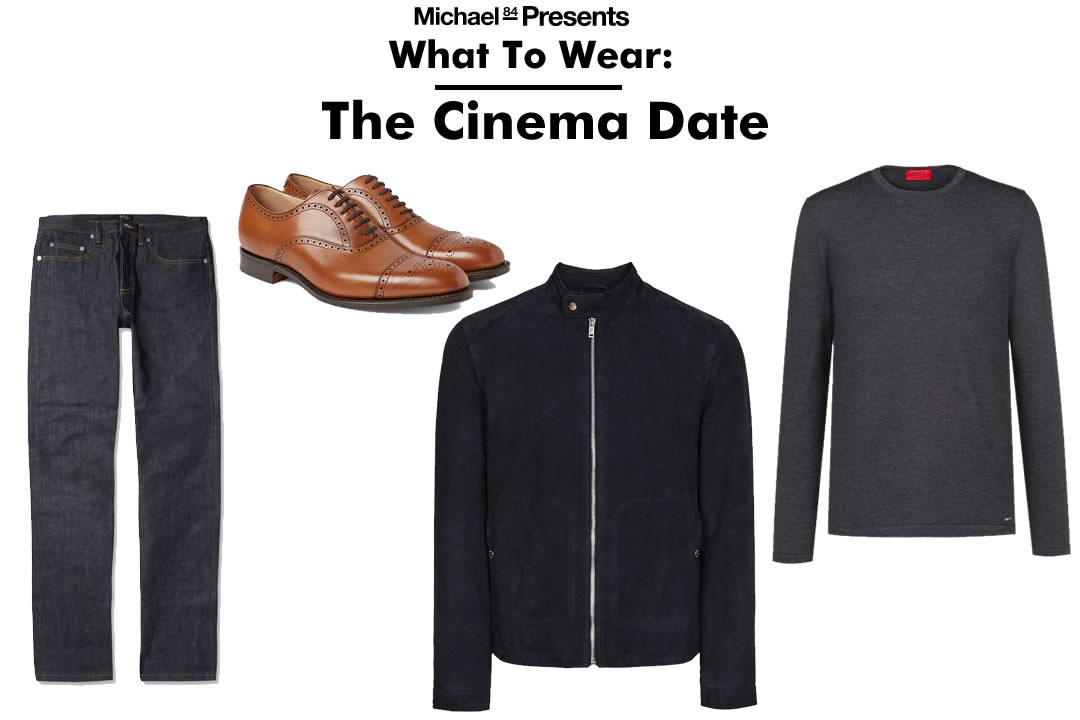 Cinema Date Outfit Idea
Smart casual will be a good outfit choice for a cinema date. You'll probably want to stay on the smarter side if you plan on going to drinks or something else afterwards.
There is no need to go formal, but you'll still want to look like you have made an effort.
What To Wear On A Cinema Date
A blazer or smart bomber jacket
Smart knitwear such as a jumper or sweater
If you go V-neck, ensure you wear a complimenting shirt under
Smart trainers or brogues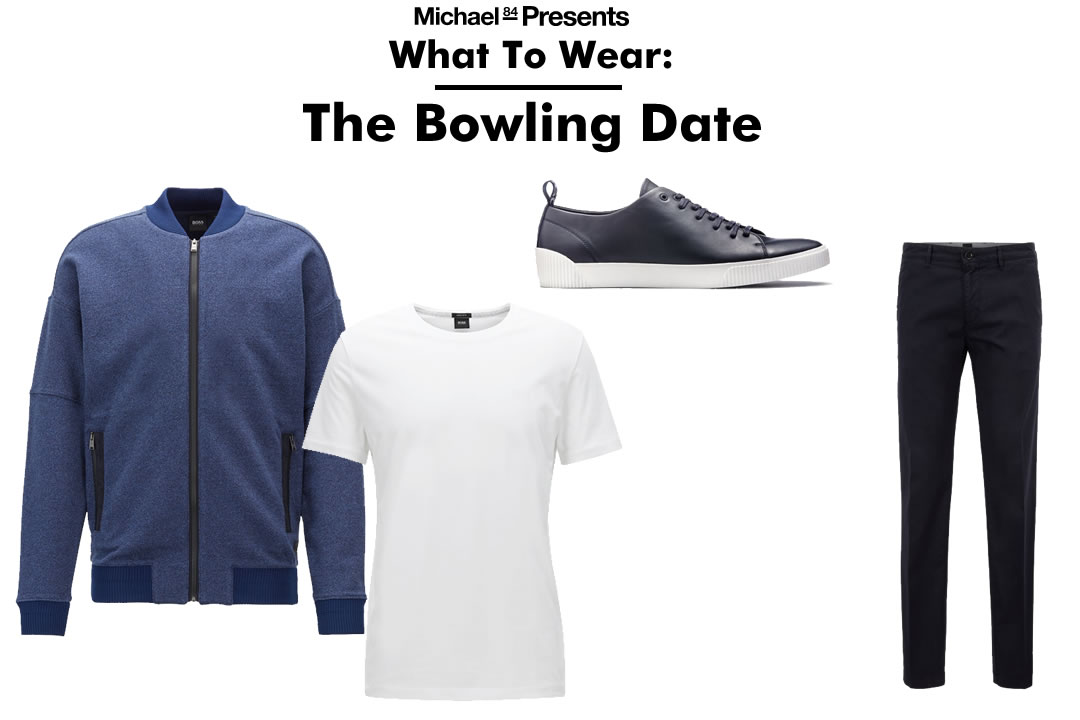 Bowling Date Outfit Idea
You'll definitely get a strike if you follow this advice…She'll be "bowled over" for sure.
OK that's enough of the stupid bowling puns.
It's not the most active of things to do, and you're not trying out for the local bowling team, but you will need to move around so you'll want something which is not restrictive like formal wear.
A bowling date should be fun and not so serious. You're outfit choice should be the same.
What To Wear On A Bowling Date
A Casual Shirt Or Plain T-Shirt
A Pair Of Dark Denim Jeans
A Pair Of Smart Trainers
A Smart Bomber Jacket Or Leather Jacket
Out For Drinks Outfit Idea
Similar to the bowling, smart casual will usually do, although it does depend on where you're going for the drinks.
A more formal and posh place may have a dress code, shoes may be required and I always advice wearing shoes for a night out for drinks. If in doubt, check the dress code.
Once again, your date will likely have dressed up if you're going out for drinks. You'll want to look like you've made an effort.
It's a rule I have lived by since I was 17 (err, I mean 18 right? 😉 ) and it's something which I will always stick to.
What To Wear Out For Drinks Date
A Blazer
A Smart Shirt (usually plain)
Dark Denim Jeans
A Pair Of Smart Shoes Such As Oxfords Or Derby Shoes
Eating In / Cooking Her A Meal
This one is easy! First of all, no shoes or jacket will be required, unless you are attempting to save on your heating bill, and if that's the case there'll probably not be a second date.
However just because you're not leaving the house doesn't mean that you can look like a slob.
I would go for a shirt and jeans combination, which will show that you're making the effort, but you're not going over the top.
If you're not wearing shoes in your own home then don't forget to wear a good, clean pair of socks!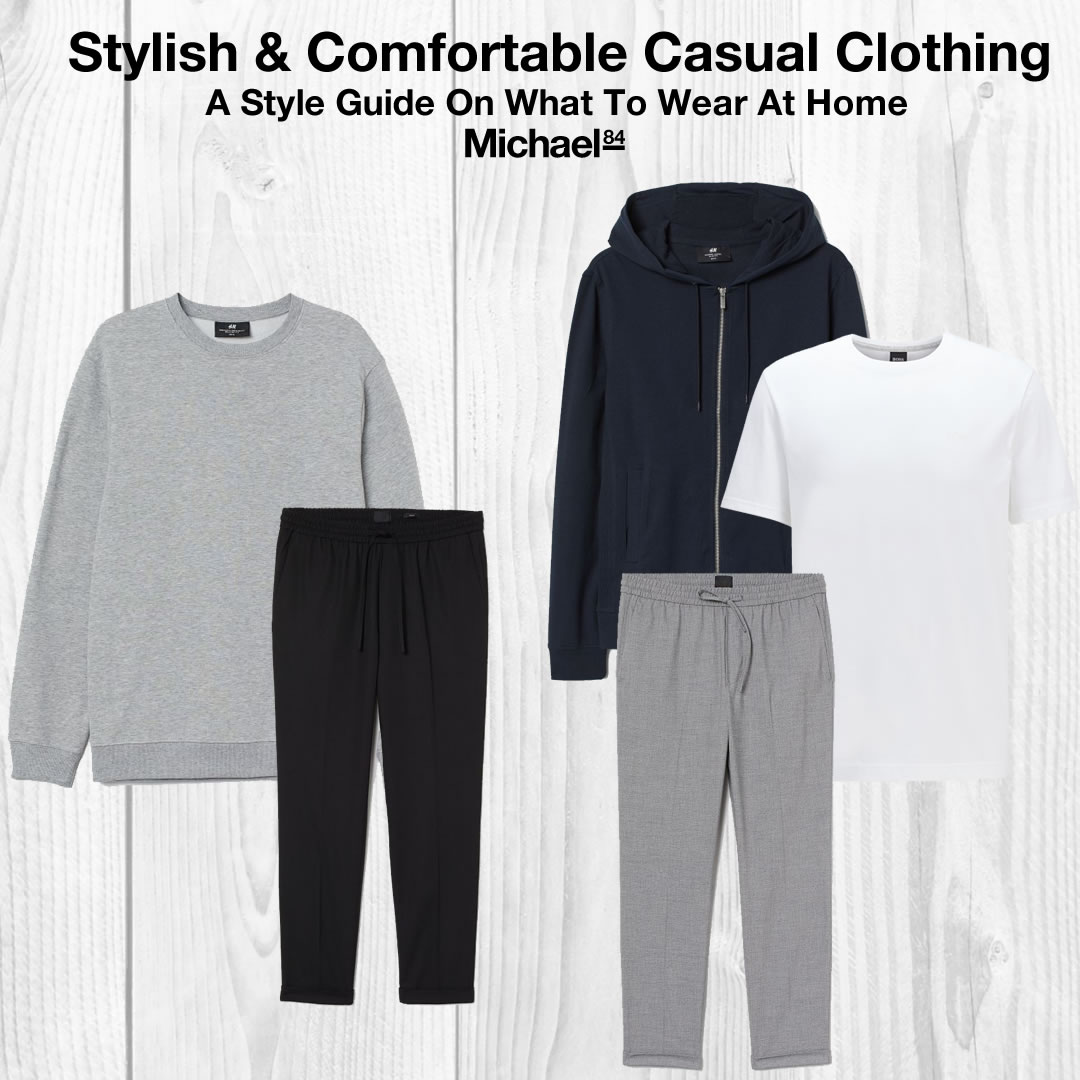 Cosy Valentines Date At Home Outfit Ideas
If there's one thing that the past few years have shown us, it's that we can spend some quality time at home. If you're idea of a good Valentines Night is a cosy evening watching Netflix or Amazon Video, you should get your clothing right too.
This is of course the most laid back outfit choice. Wearing comfortable clothing is the way to go. Think oversized sweats, joggers and hoodies.
They will keep you feeling warm and cosy, and looking the part for a night binge watching films and TV shows.
Valentines Day Outfit FAQ
Should I Wear A Suit On Valentines Day?
If you want to dress to impress and you're going somewhere fancy, you can and possibly should wear a suit.
This can be something as simple as a two piece navy suit, with matching trousers and jacket and a white shirt to compliment the outfit.
What Colour Should I Wear On Valentines Day?
You can wear neutral colours or the staple colours which are black and white, and shades of blue and grey.
To add a talking point, you can add a pop of colour which compliments the rest of your outfit. This could be red or pink, for example a red pocket square or tie.
Red is a power colour so if you want to make a statement, wearing something like a red shirt under a jumper will make you stand out.
Should I Dress Up For Valentines Day?
The golden rule is always dress for the occasion, so you're doing something where you should dress up, go for it.
Even if you're not doing a lot but still want to dress up for the occasion and make it a big night, you can go for it. Wear your favourite suit and shoes and make a night of it.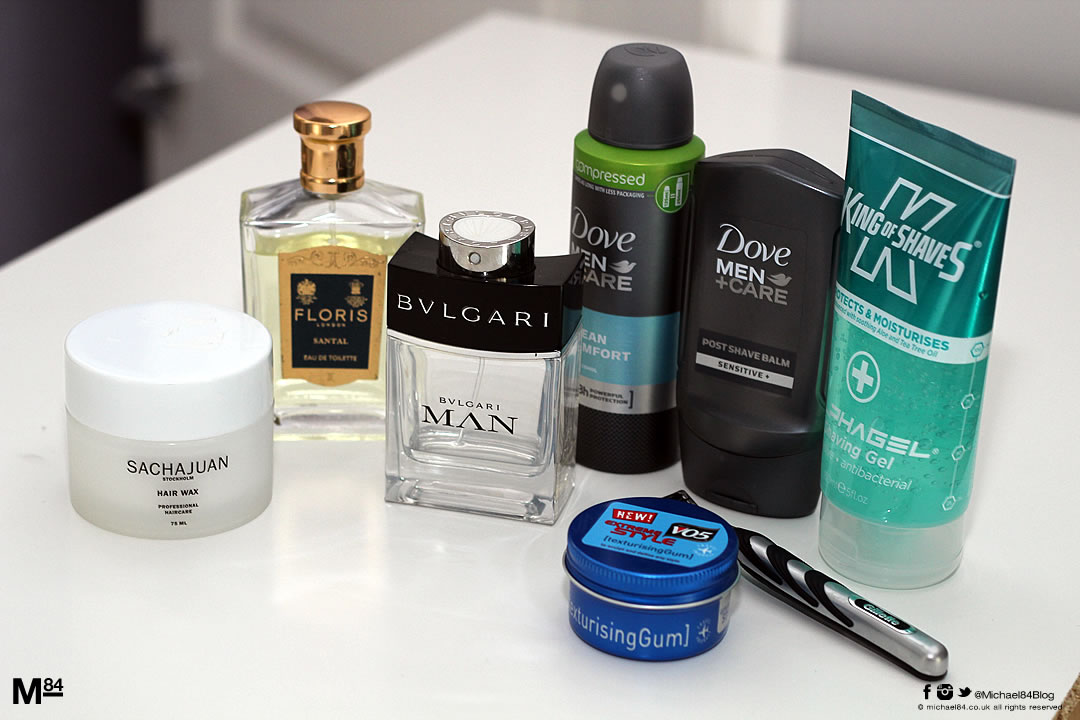 Get The Grooming On Point
It would be a shame if you picked out the perfect clothing but neglected the grooming. Your fashion should be sorted out at this point, so make sure you are set in the grooming department.
Make sure your hair regime is on point, whether this means getting a haircut a few days before, or just using the right hair product to get it right, make sure it's done.
All the other grooming essentials should be taken care of, whether that's having a shave or trimming your beard, the more general washing and cleaning your teeth, to getting your scent right.
Smell Good
Don't get the outfit right and fall at the last hurdle. You'll definitely want to smell your best.
There's plenty of great Valentines Day fragrances you can wear which are really attractive and will have your date loving how you smell.
You'll definitely not want to forget to put on some good antiperspirant too. Nobody likes a sweaty man. Whether you're hot or just nervous, make sure you've got this covered.
Don't Forget The Small Details
Girls notice the small details. There's that old story of how girls judge guys by their shoes, so do yourself a favour, and make sure you've cleaned yours before you meet the girl.
There's plenty of other small details which you need to remember to.
Remember items such as cufflinks, pocket squares, ties, and a smart watch. There's plenty of reasons to wear a watch, and going out on a date is one of them.
Verdict
I hope these small tips get you on your way. Remember the key points of preparing, dressing for the occasion and getting the small details right including the grooming.
Relax and let the night take care of itself 🙂