Got a big date on Valentines Day but don't know what to wear?
Don't worry! I've got some tips on what you can wear on your date.
Valentines day is upon us, which means you're probably going to want to look your best, whether you're going out on a date with a girl, you're out with your girlfriend/wife, or you plan on going out with your friends on the usual night out, you'll want to look sharp for this night of all nights.
Picking out what to wear on Valentines day is going to be something you need to put some thought into, because you know she will have. Get the night off to the right start, and make a good first impression, whether it's your first date, girlfriend or wife, this is the big day to dress to impress.
Check out some of my style tips to get you started.
Dress For The Occasion
The first and most basic of all the tips; Dress for the occasion. If you've booked a table at a fancy restaurant (insert that Snooker joke about booking a table here) you'll want to dress to impress and look smarter, which will mean smart shoes and jacket or blazer.
However this will be complete overkill for going to the cinema, and you'll look (and feel) out of place, and it will probably not go down too well.
Over-dressing is just as bad as under-dressing, so make sure you get it right for whatever you're doing. In modern times we're long past where there were only two date options; The restaurant or the Cinema.
If you're doing something more fun like bowling, something casual such as going to see a band, or even staying in to cook a meal, you'll want to dress appropriately for the event. Remember some places may have a dress code, so check that out before you arrive.
Preparation
Once you know where you're going or what you're going to be doing, you should think about what you're going to wear. How early you need to do this depends on how big or how good your wardrobe currently is.
If you have lots of fashion which you already love along with key staple pieces then you're already halfway there. If you don't you may need to go out and buy an item or two.
If you already have the right clothing you want to wear, make sure you take it out of your wardrobe and try it on. This will ensure you know if the pieces work together to create your look, the clothing is clean and sharp, not to mention making sure the fit is right.

Smart Dress Code
Perfect for fancy restaurants, posh events and functions – Suited and booted. Wear a smart formal shirt with a suit, along with smart shoes such as Oxford or Derby style. Don't forget the tie.

The Cinema Date
Smart casual will suffice here, but you'll probably want to stay on the smarter side if you plan on going to drinks or something else afterwards. Go for a smart shirt with a smart jacket, indigo or dark denim jeans, and the footwear can take care of itself in the form of either brogues or keep it smart with the more formal Derbies or Oxfords.
Bowling
You'll definitely get a strike if you follow this advice…She'll be "bowled over" for sure. OK that's enough of the stupid bowling puns. It's not the most active of things to do, and you're not trying out for the local bowling team, but you will need to move around so you'll want something which is not restrictive like formal wear.
A more casual shirt will suit this situation, team it with a pair of jeans or smarter chinos, along with some Converse and plain bomber jacket such as a Harrington or leather jacket.
Out For Drinks
Similar to the bowling, smart casual will usually do, although it does depend on where you're going for the drinks. A more formal and posh place may have a dress code, shoes may be required and I always advice wearing shoes for a night out for drinks.
It's a rule I have lived by since I was 17 (err, I mean 18 right? 😉 ) and it's something which I will always stick to. If you go for a smart blazer jacket, you can dress it down with a casual but smart plain T-shirt, or plain knit if you're feeling chilly. Both will stop you looking and feeling too formal and stuffy.

Eating In / Cooking Her A Meal
This one is easy! First of all, no shoes or jacket will be required, unless you are attempting to save on your heating bill, and if that's the case there'll probably not be a second date. However just because you're not leaving the house doesn't mean that you can look like a slob.
I would go for a shirt and jeans combination, which will show that you're making the effort, but you're not going over the top. If you're not wearing shoes in your own home then don't forget to wear a good, clean pair of socks!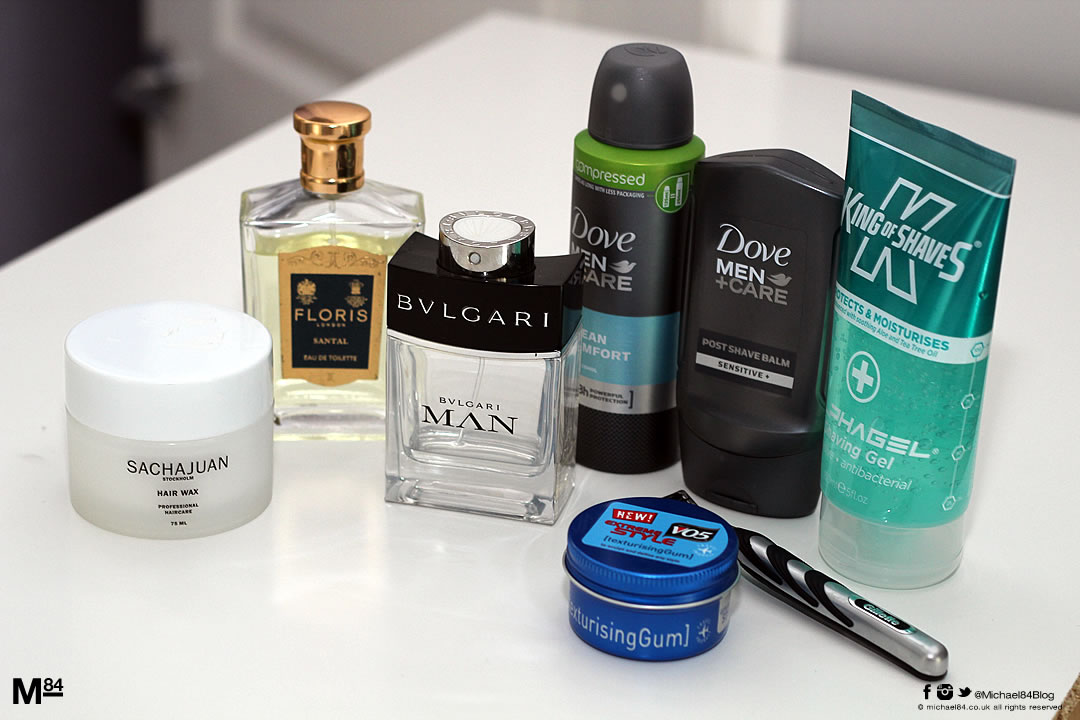 Get The Grooming On Point
It would be a shame if you picked out the perfect clothing but neglected the grooming. Your fashion should be sorted out at this point, so make sure you are set in the grooming department. Make sure your hair regime is on point, whether this means getting a haircut a few days before, or just using product to get it right, make sure it's done.
All the other grooming essentials should be taken care of, whether that's having a shave or trimming your beard, the more general washing and cleaning your teeth, to getting your scent right. Of course you can check my fragrance guide, but you'll probably already have a favourite or signature scent which is what you usually go for.
You'll definitely not want to forget to put on some good antiperspirant too.
Don't Forget The Small Details
Girls notice the small details. There's that old story of how girls judge guys by their shoes, so do yourself a favour, and make sure you've cleaned yours before you meet the girl. There's plenty of other small details which you need to remember to.
Remember items such as cufflinks, pocket squares, ties, and a smart watch.
Verdict
I hope these small tips get you on your way. Remember the key points of preparing, dressing for the occasion, getting the small details right and not forgetting the grooming, and above all, relax and let the night take care of itself 🙂
You can check out more in the men's style guide, covering everything from style and menswear for guys who are looking for a bit of style advice.