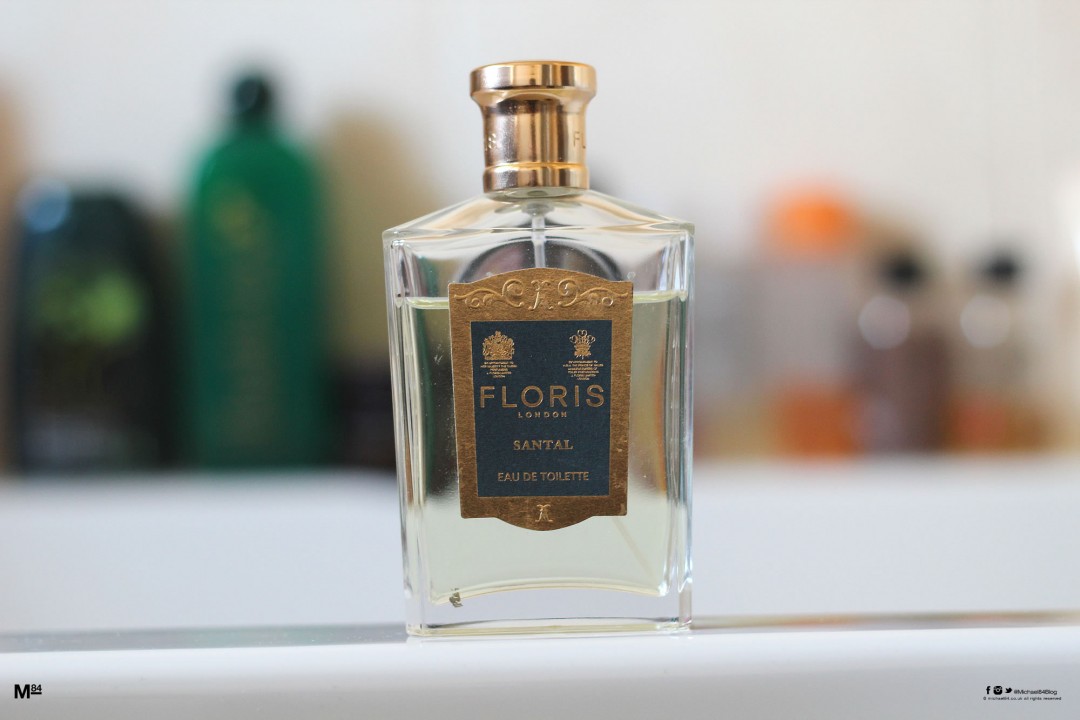 I have been looking to get this fragrance for quite a long time. It's called Santal by Floris London, and I have to say it smells amazing.
If you read my blog then you will know my favourite ever scent is Gucci Envy by Gucci, and they have now discontinued Gucci Envy, in fact they did quite a while ago. That means trying to find a bottle is very hard if not impossible, and when you do they are silly prices. I did some researching online and most people said that Floris Santal was most like it. I read one reviewer who said it was "A more refined Envy". The problem was that this was not so easy to find either, not in store anyway. I wanted to smell it first before buying since it's quite an expensive one (£75 for 100ml) and my parents happened to be in London and got me a sample. I loved it and now know why someone called it a "more refined Envy", because that makes perfect sense.
After smelling it I ordered it online via their official site, and it came quickly, well packaged and with a sample of Night Scented Jasmine for women which I must say smells really good too.
I do love the bottle too, a proper old school bottle, and it's made by a proper British perfume maker rather than just a fashion label who just happen to have released a fragrance which I also like.
So I think I have found my new #1 favourite scent. I said that I will only buy this from now on, but if you see my collection you probably know I will still buy more for variation 😛
(p.s. Floris if you are reading, please don't do a Gucci and discontinue this!

)
Other Floris London Fragrances