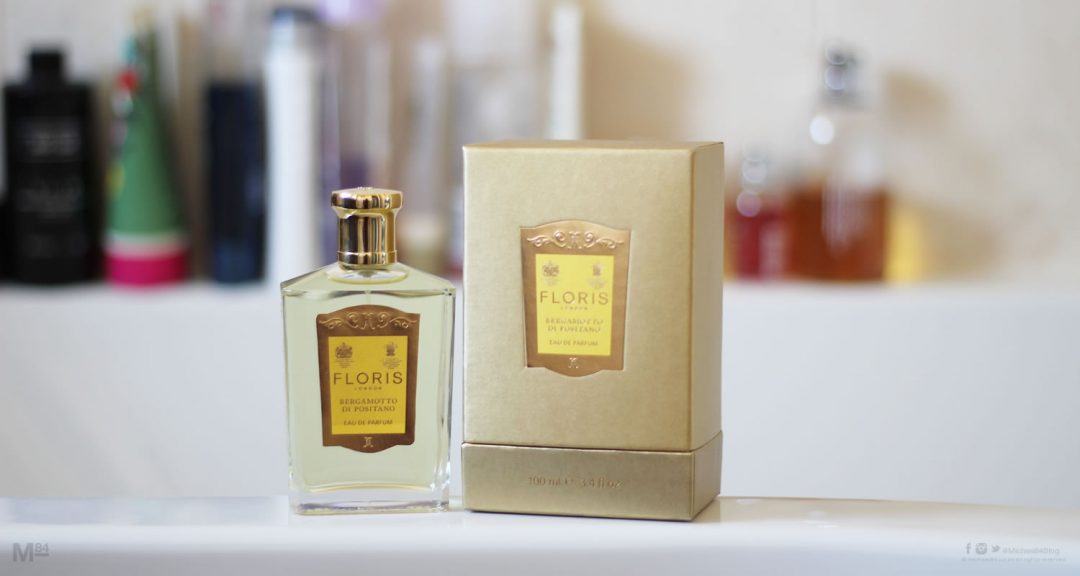 I really like Floris scents, and if you're a regular reader of my blog you'll know the love I have for Floris Santal, which is definitely one of my favourite fragrances which I currently own. If you aren't familiar with Floris, they are a British perfume house, founded in 1730 in London and have a range of men's and women's perfumes, as well as scents for the home.
They also offer fragrance customisation, along with a bespoke perfume design service, where you can design your own scent from the ground up. So when my friends over at Floris told me about this fragrance, I had to check it out.
Bergamotto Di Postiano is a relaunch of the 2015 limited edition By Request fragrance which is now available into the Private Collection due to popular demand. The bottle is a classic Floris London bottle, which is a traditional bottle shape, transparent glass with a gold atomiser and top.
The front has the Floris branding, with embossed FLORIS branding on the sides of the bottle.
What Does Floris Bergamotto Di Positano Smell Like?
The scent is so nice. First of all it's a unisex type scent, an Eau De Parfum, and a citrus-marine style, making it a great fragrance for this summer. It has a warm aroma which is inviting, but the warmth is sweet rather than a musky warmth you'd get in a woody men's scent.
I am really intrigued by the smell, I have been wearing this for a few days, and at first I was taken in by the hints of vanilla, but as I have got used to the scent the more citrus notes have become apparent.
It's quite unique, and nothing like I own, and I really adore this. It really is a great scent for the summer, perfect for roaming around the city during the day, or a summer evening out.
Best season to wear – Summer
Scent type – Citrus/Marine
Age Recommendation – 21+
Best Worn – Daywear, Evening, Casual, Formal
Top Notes – Bergamot, Marine, Mandarin
Middle Notes – Green Tea, Orange Blossom, Ginger, Vanilla
Base Notes – Amber, Spice, Ambrette, Woods, Vanilla
You'll be able to pick up yourself a bottle from May 2016 online at Floris London here, or if you're in London, I recommend heading to their flagship store, 89 Jermyn Street, St. James', London.
Other Floris London Fragrances