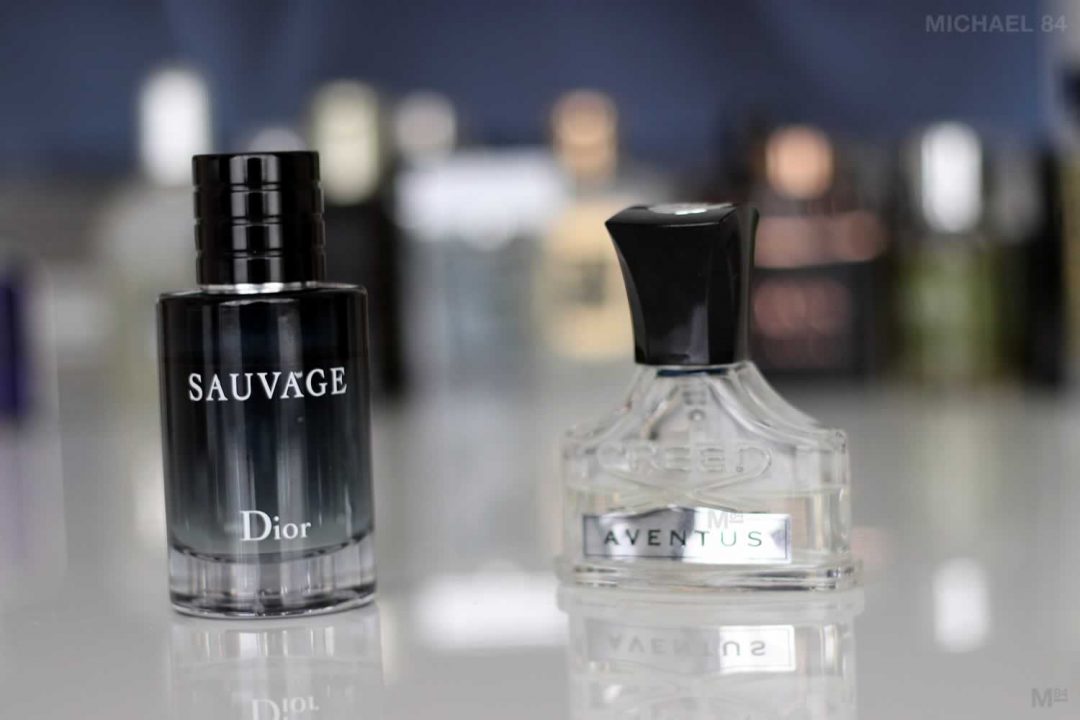 When it comes to fragrances, we're often asking is one better than the other. I think it's about time to start comparing, so for this fragrance battle we're going to have:
Creed Aventus vs Dior Sauvage.
Which is better? Here's the fragrance battle for the whole break down.
Creed Aventus
What can I say about Creed Aventus that hasn't been said before. Even by me, I've reviewed Aventus and featured it a lot in fragrance guides. If you've heard of it, chances are you'll know what it's all about.
A niche fragrance that isn't quite as niche anymore, largely due to it's popularity. It's popular for a good reason, it smells great. It's a showstopper for a night out, but it can also work through the day too.
It's masculine but beautifully refined, very modern and is one of those scents that just smells nice. You can't really go wrong wearing it.
Top Notes – Blackcurrant, Italian Bergamot, French apples, Pineapple
Middle Notes – Rose, Dry birch, Moroccan jasmine, Patchouli
Base Notes – Musk, Oak moss, Ambergris, Vanilla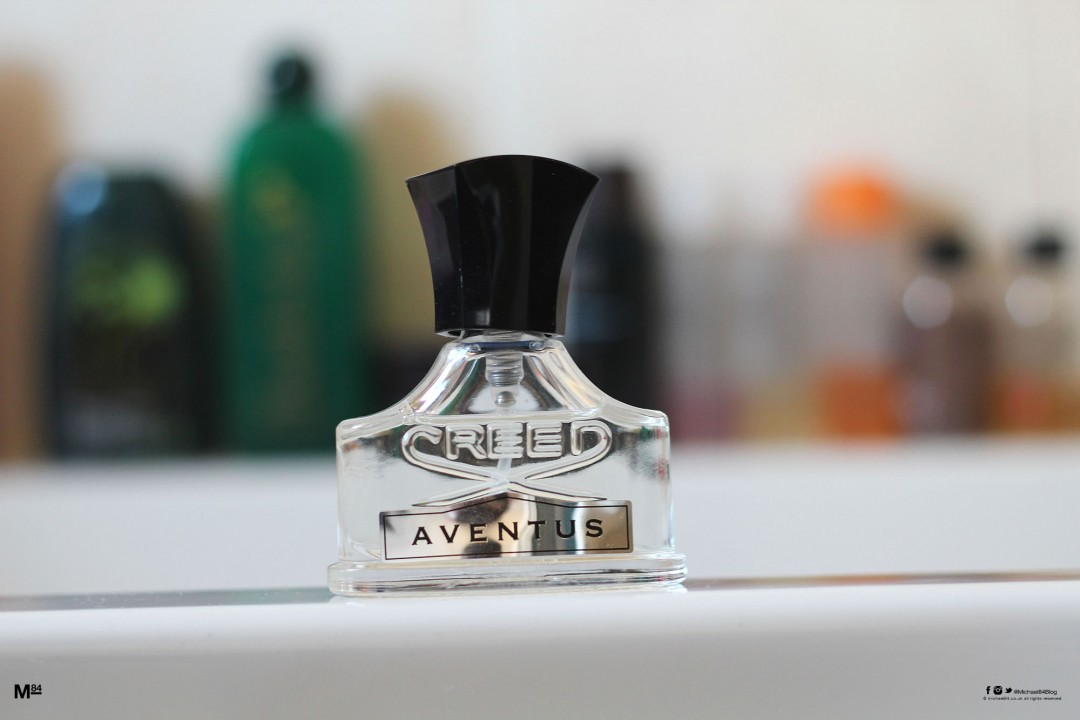 Dior Sauvage
On the other hand we have Dior Sauvage. If you've read my Dior Sauvage review then you'll know it's another firm favourite. Not only by me, but so many other guys (and girls) too.
For the purposes of this review I am going to be talking about the original Sauvage, EDT.
It was released in 2015, but kind of feels like it's still a new scent. It was, and still is, marketed heavily, meaning this scent has no secrets about it. Just like Aventus, it's very popular, and just like Aventus, for good reason.
It just smells amazing. When you're wearing it, you're elevated to dapper gentleman immediately. It's another modern masculine scent which you can wear with confidence knowing you smell good.
I would say that this is more suited to a night out or to wear on an evening. I wouldn't wear this one casually through the day, although you could, at a push.
Notes – Bergamot, Ambroxan, Geranium, Pepper, Lavender, Vetiver, Patchouli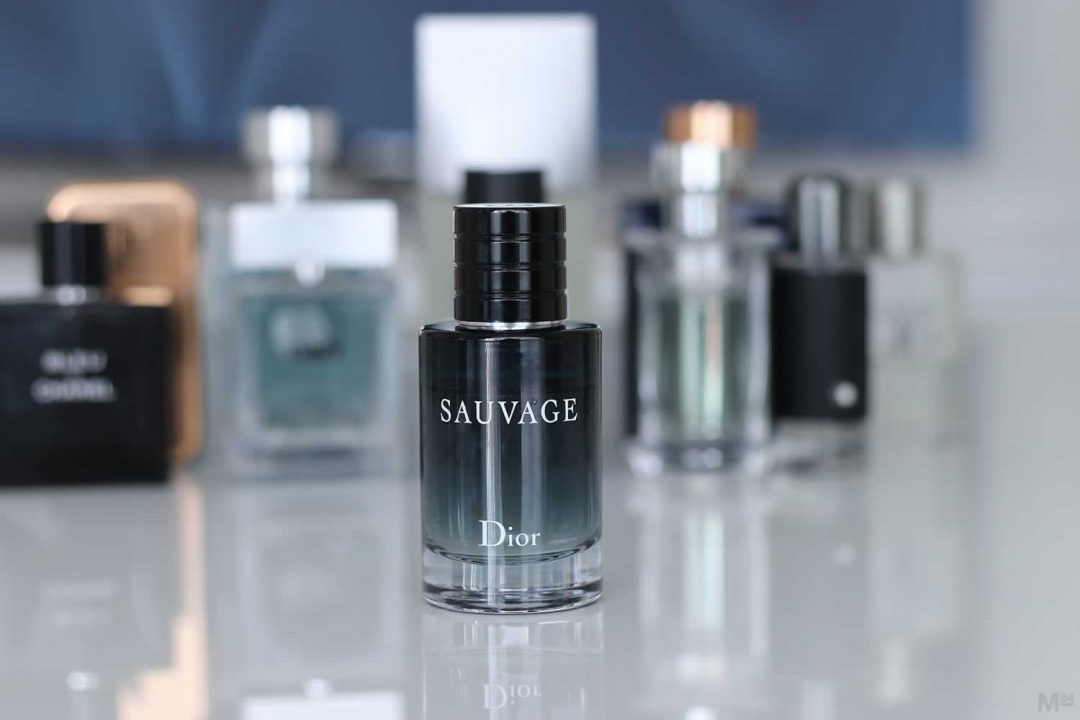 ---
Longevity
I have to say, both Sauvage and Aventus have very good longevity. The styles of scents that they are mean they work well and last quite a long time. I can easily get 6+ hours from these, meaning they'll last an entire night out.
Projection
Projection of both Aventus and Sauvage is also very well matched. They project well, you'll be able to smell the scent on you, as will others around you. It's a tough call to say which has the better projection, they're both so close.
Which Is The Most Versatile
The most versatile could be the tipping factor in which of these fragrances you go for. I've already touched on it above. I think that Creed Aventus makes for a much better all rounder. Not only can it be used in more settings, it also does them all exceptionally well.
Daytime both casually and formal, and the same goes for the evening. You can wear it to the office as easily as to a nightclub. It works everywhere.
Dior Sauvage on the other hand is made for the evening. Whether you're off out to a function, out with the girlfriend or you're on a lads night out, Sauvage was built for this.
If you only own one fragrance and it's Sauvage, you could wear it to the office, if you have no other option. However personally I'd prefer to save this for that big night out or occasion where I want to stand out.
The Best For Compliments
Once again, both are great at getting compliments. For me, I think once again it comes down to the occasion. I think that Sauvage is too heavy for the day, so it may not be as well received as it is on a night. Aventus is more rounded, so you'll smell appropriate but epic during the day wearing it.
I would say that Dior Sauvage will get more compliments on an evening, it just has that little bit extra suited to a night time scent.
The Best Value
When picking out a fragrance, cost should come into play. Creed Aventus is nortorious for it's high price for people who just want a nice fragrance. It comes in at around £185 for 50ml.
On the other hand, Dior Sauvage will set you back around £55 for 50ml. You can actually pick up a 200ml bottle for £115, so if Sauvage is your preference, it has so much more value.
---
Aventus vs Sauvage: Which Should You Buy?
It is a tough call, which should you buy, Aventus or Sauvage? In my opinion, it comes down to a couple of factors:
The Occasion: When do you plan on wearing the scent? If you're after an all rounder, Aventus is for you. If you want a fragrance just for an evening, Sauvage is a better choice, but Aventus is still a good contender.
The Price: If you've got £185 to spend and you want something special, Aventus is the choice. If you don't have that kind of money for a fragrance, Sauvage is a brilliant option.
The Best Signature Scent: If you want one fragrance only, and you plan on wearing it day and night for every occasion, Creed Aventus is the one.
The Best To Add To A Collection: If you've got more than one scent and you're looking to add another, it's a tough call which one to choose. If you're after a daytime, go for Aventus. If you need an evening fragrance, go for Sauvage.
Overall it is too close to call. Dior Sauvage could have a slight edge over Aventus on an evening, and get more compliments. However, Aventus is more versatile and also coveted, so you get that extra special feeling when you're wearing it.
Lucky for me, I own them both!
Which do you think is best? Dior Sauvage or Creed Aventus. You can vote in the poll below.

Loading ...