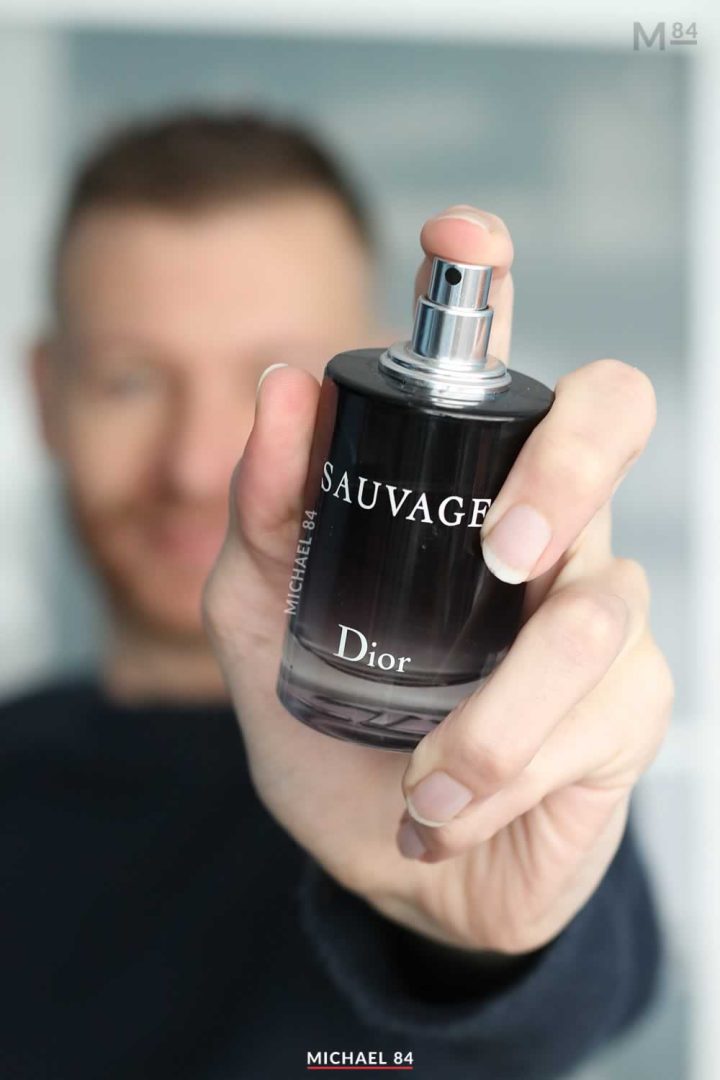 Dior Sauvage Eau De Toilette is now 7 years old. Time has flown by for the original Sauvage that has gone on to become one of the world's most popular fragrances.
I got this back in 2015 over Christmas time, and since then a lot has changed.
Is Dior Sauvage still a top fragrance now?
Here's my review and what you need to know.
About Dior Sauvage
Dior have really heavily marketed Sauvage over the years, including having Johnny Depp in their adverts promoting it.
Back in the first early days of the EDT who would have thought they're be an EDP, Parfum and last year Dior Elixir was released too.
There's been flankers in perfumes for years, but it could be said that Dior has really embraced the Sauvage line by coming up with subtle variations over the past several years. You could say that they have pioneered exploiting one line with only a few changes.
What Does Dior Sauvage Smell Like?
The smell of the scent itself…In a word, beautiful.
Dior Sauvage is quite a masculine scent, but it's refined and sophisticated with a more spicy fresh vibe, rather than a musky woody style of masculine fragrance.
It's really, really inviting, and if any scent can smell attractive, this is the one. I would say it's more suitable for an evening, think of going out with the boys, date night, and occasions such as that.
Dior Sauvage Notes
Bergamot
Ambroxan
Geranium
Pepper
Lavender
Vetiver
Patchouli
I think that all of these notes are so well balanced, and produce an epic fragrance which I always love to wear on a night out.
Since this has had such a heavy promotion, lots of guys will be wearing it, so it's not going to give that unique factor which some people like.
If, however, this doesn't concern you, this is a beautiful inviting smell, and I do really recommend it.
If you're a fragrance connoisseur the popularity factor may put you off this, however as mentioned, it is really nice, and I believe it's worth a place in your fragrance wardrobe if you're in the market for something fresh-spicy.
If you're thinking about this or the Elixir, I would say that is more mature, and you can read the Dior Sauvage EDT vs Elixir comparison here for the full breakdown.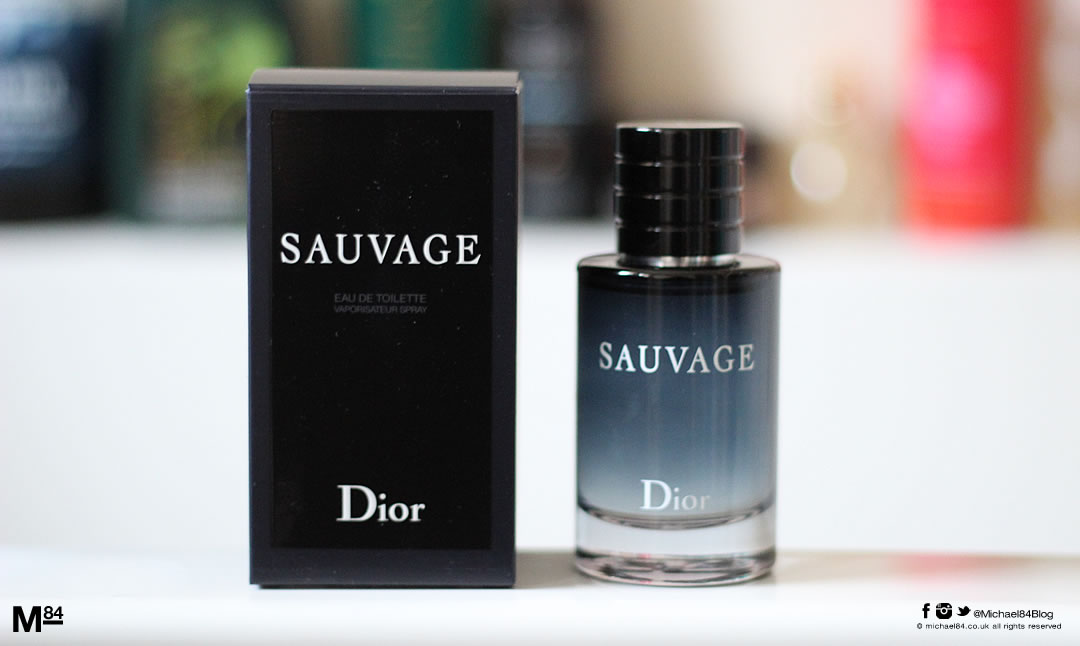 The Dior Sauvage Bottle
It's a cylindrical shape in clear glass which has a blue gradient, and simple branding to the front.
It does feel elegant, this is underlined by the magnetic style top which it has, with the CD logo always going to the correct front place. This is similar to the Bleu De Chanel bottle top.
The atomiser sprays a very wide spray of the scent, so you'll not need too many sprays of it, and you'll hit every area when you spray it.
There's a range of different size bottles available. These include: 30ml, 60ml, 100ml, 200ml bottles of the EDT.
If you buy the newer 30ml or 100ml bottles, you can also buy a 300ml refill bottle. This is a fairly new innovation from Dior which sees them and other fragrance brands offering bottles that are able to be refilled.
Note that you need a newer refillable bottle to be able to use the refill. , The refill bottles themselves can only be used filling up those bottles and cannot be used on their own.
When & Where To Wear Dior Sauvage EDT
When I am thinking about wearing Dior Sauvage EDT it's always for a night out. It's such a seductive and inviting fragrance that I think a night out is the absolute perfect setting for this scent.
It can be anything from casual to formal, going out with the boys, date night, going to a friends house, anything. If you want to go out for an evening and smell good, Sauvage EDT is an easy bottle to reach for.
What Clothes To Wear With Dior Sauvage EDT
If you're looking to dress up with a shirt and tie, or keep things lower key with smart casual, Sauvage is an excellent choice.
It smells elegant so works for formal. At the same time it can make a good clubbing fragrance, because it smells so attractive.
Who Is Dior Sauvage For?
When I think of the types of guys and the best age, I think Sauvage is perfect for 18+. I wouldn't recommend going too much younger, as I think there's more youthful scents out there
Anyone wanting a modern masculine scent, this works well.
How Long Does Dior Sauvage EDT Last?
Dior Sauvage lasts a long time. A few sprays and I was able to smell this all night long.
Dior Sauvage EDT lasts over 7 hours. Even though this is an EDT, the scent has really good performance. You can still smell it hours later.
Dior Sauvage EDT Key Takeaways
Pros
A truly amazing scent
The EDT version is a good price
Available in various bottle sizes
Almost universally loved
Cons
It's popularity means it's not too unique
At over 7 years old, it's an older scent
Other Details
Best season to wear – All Rounder
Scent type – Spicy-Fresh, Masculine
Age Recommendation – 18+
Best Worn – Evening, Casual, Formal, Date Night
Notes – Bergamot, Ambroxan, Geranium, Pepper, Lavender, Vetiver, Patchouli
Verdict
Dior Sauvage EDT is a brilliant fragrance, and I would even say it's a must own if you are looking for a scent for a night out.
It was a great scent upon release, and now, several years later it still holds up very well. You can read the Sauvage EDT vs Elixir comparison to see which suits you best, but I think the EDT is still well worth owning.
You can read more aftershave reviews here, for tips on what scents you need to own.
Dior Sauvage Unboxing Video
Other Dior Fragrances