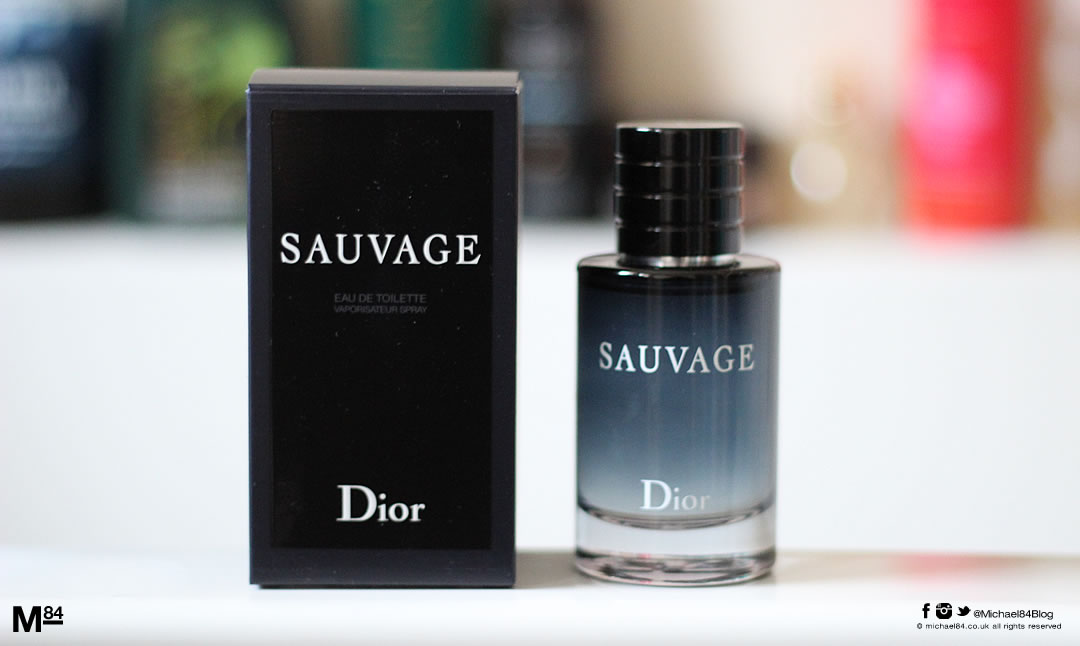 Is this the new king of fragrances? Dior Sauvage Eau De Toilette has caused a stir for all the right reasons. It smells amazing!
If you've been in the aftershave and fragrance game a long time then you may have heard of Dior Eau De Sauvage, which had been around for decades. I never sampled what some will call this original but this is apparently completely different, and has only just been launched a few months back in late 2015.
Dior have really heavily marketed Sauvage as their new scent, including having Johnny Depp in their adverts promoting it, you'll have probably seen the ads, and it's already becoming a fast seller.
First up let's talk about the bottle.
It's a cylindrical shape in clear glass which has a blue gradient, and simple branding to the front. It does feel elegant, this is underlined by the magnetic style top which it has, with the CD logo always going to the correct front place, similar to the Bleu De Chanel bottle top.
The atomiser sprays a very wide spray of the scent, so you'll not need too many sprays of it, and you'll hit every area when you spray it.
What Does Dior Sauvage Smell Like?
The smell of the scent itself…In a word, beautiful.
It's quite a masculine scent, but it's refined and sophisticated with a more spicy fresh vibe, rather than a musky woody style of masculine fragrance.
It's really, really inviting, and if any scent can smell attractive, this is the one. I would say it's more suitable for an evening, think of going out with the boys, date night, and occasions such as that.
Since this has had such a heavy promotion, lots of guys will be wearing it, so it's not going to give that unique factor which some people like. If, however, this doesn't concern you, this is a beautiful inviting smell, and I do really recommend it.
If you're a fragrance connoisseur the popularity factor may put you off this, however as mentioned, it is really nice, and I believe it's worth a place in your fragrance wardrobe if you're in the market for something fresh-spicy.
Does Dior Sauvage Last Long?
Dior Sauvage lasts a long time. A few sprays and I was able to smell this all night long. Dior Sauvage EDT lasts over 7 hours. This scent has really good performance, and you can still smell it hours later.
Best season to wear – All Rounder
Scent type – Spicy-Fresh, Masculine
Age Recommendation – 21+
Best Worn – Evening, Casual, Formal, Date Night
Notes – Bergamot, Ambroxan, Geranium, Pepper, Lavender, Vetiver, Patchouli
You can read more aftershave reviews here, for tips on what scents you need to own.
Other Dior Fragrances
Dior Sauvage Unboxing Video
Thanks For Reading...Want More? 🙌
Hi, I'm Michael 👋 I'd love you to subscribe to my newsletter for exclusive content & updates on my blog straight to your inbox. (No spam, I promise!)